Get connected with our daily update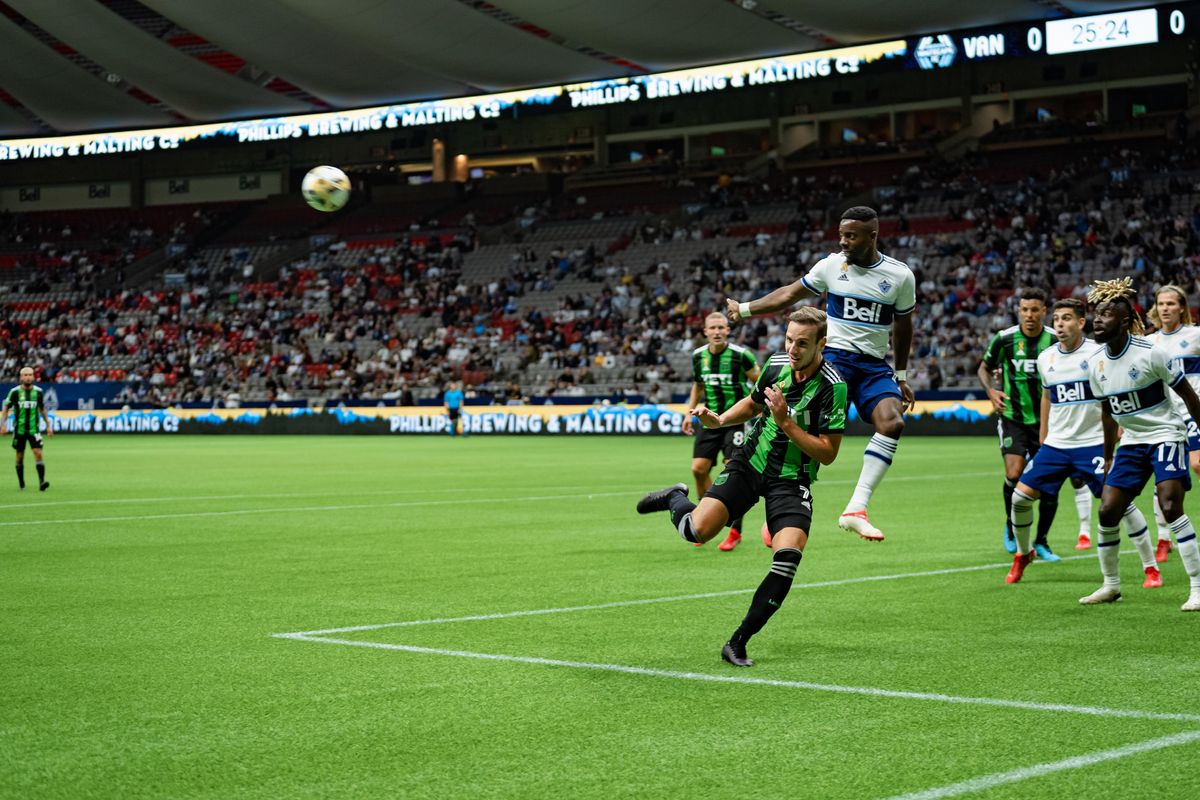 In a tale of two halves, Austin FC saw a deja vu moment in a road match against the Vancouver Whitecaps as they failed to curb a two-goal comeback from the home team as they lost 2-1 Saturday night.
---
With the goal, Austin begins a two-match losing streak after their first match abroad while Vancouver reached a ten-match undefeated streak.
Despite the scoreboard, it was Austin who held the advantage over the home team in the first half as triple threat Designated Players Sebastian Driussi, Tomas Pochettino and Cecilio Dominguez work together to get the first goal.
Pochettino passed the ball to himself to move up the pitch, sending the ball to Dominguez before Driussi connected with a deliberate bouncing header for his second goal with the team to finish the first half.
But Austin handed the reins to Vancouver in the second half of play. After a series of errors from Austin FC defenders, Vancouver'sDéiber Caicedo and Érik Godoy score on a header and deflection to win the match. The goals came despite efforts from Austin FC keeper Brad Stuver, who tallied six saves in the match.
Still at the bottom of their conference, Austin will look to capitalize on a "battle for the basement" match as they face off against rivals Houston Dynamo in Houston on Saturday, September 11.
Here were the biggest plays of the match:
83' Vancouver tallies a 2-1 lead
GUYS!!! MANIFESTATIONS WORK!!!

Whitecaps up 2-1 after Deiber Caicedo nets one in the 83'!!!

LETS GOOOOO!!! @WhitecapsFC | #VWFCpic.twitter.com/hTViVYl0a6

— Sarita Patel - 'Caps Club Reporter (@VWFC_reporter) September 5, 2021
A series of errors, including a slow reaction from Jhohan Romana, leads the Whitecaps to a 2-1 late-match lead after Brad Stuver blocks a shot but is unable to block a deflection scored by the Whitecaps' Déiber Caicedo. Looks like it could be a tale of two halves as the scoresheet once again resembles the outcome from their last match against Vancouver.
70' Vancouver ties it up
Godoy returns the favor with a header of his own! 😤

And #VWFC levels it! pic.twitter.com/E0YTBrArfy

— Major League Soccer (@MLS) September 5, 2021
Just as Austin seemed to be regaining balance in the match, Vancouver's Érik Godoy sends a header into goal to tie the match 1-1.
In response, Austin newcomer Moussa Djitte and Jared Stroud come in for Dominguez and Driussi to bring some fresh legs onto the pitch.
62' Stuver keeps Vancouver at bay
Vancouver meets the wall, @brad_stuver. ✋ pic.twitter.com/u9HmtPMeeg

— Austin FC (@AustinFC) September 5, 2021
Just after keeping Vancouver's first good shot out of goal, Stuver blocks not one, but two shots in a row from separate sides of the net as he wins a one-on-one standoff with the Whitecaps' Brian White. Stuver is back in top form after a shakier performance against FC Dallas.
59' Austin makes their first sub
As the Vancouver Whitecaps begin to take their signature second-half control, Austin FC makes their first move towards a defensively-minded lineup as center back Jhohan Romana goes in for forward Jon Gallagher.
A minute later, Brad Stuver just chips a shot by Vancouver's Florian Jungwirth over the net as the Whitecaps tally their first shot on goal of the match. Vancouver has the upper hand as they attempt to repeat their 2-1 win over Austin in August.
45+' Austin FC scores!
A header from Sebastián Driussi puts #AustinFC up 1-0 in the final moments of the first half! pic.twitter.com/J6UZEtlZ2G

— Major League Soccer (@MLS) September 5, 2021
With one goal and three assists, Sebastian Driussi's already racked up stats with new team Austin FC, and he just added new fuel to the fire as he scored his second goal for the team in the final minutes of the first half.
The goal was a tale of three DPs as Designated Player Tomas Pochettino passed the ball to himself to move up the pitch, sending it to Cecilio Dominguez before Driussi connected with a deliberate bouncing header into goal.
Austin FC finished the half with a 1-0 lead in a half that saw no shots on goal from home team Vancouver.
7' Fagundez receives a yellow card
Go time from Vancouver. 🤝 pic.twitter.com/qyxel7Ay4b

— Austin FC (@AustinFC) September 4, 2021
Just as they did last week with a Julio Cascante goal, Austin FC made the first scoring attempt as Austin got the first shot on goal in the first minute of play.
As both teams battle with what seems to be an especially physical match on Vancouver's artificial turf, midfielder Diego Fagundez receives a yellow card in the seventh minute of play. Fagundez, who often makes a difference on both sides of the ball, will need to tread a bit more lightly if he's to stay in the match.
Starting lineup
Tonight's Starting 1️⃣1️⃣ versus @WhitecapsFC. 👊#AustinFC x @YETICoolerspic.twitter.com/KbVUsG0Z4x

— Austin FC (@AustinFC) September 4, 2021
Head Coach Josh Wolff has brought Hector Jimenez back in the back line, flanked by Julio Cascante, Matt Besler and Nick Lima. All remains the same in the front end with new striker Driussi and Dominguez leading the scoring front, but Jon Gallagher has been put back in for midfielder Daniel Pereira.
As always, Brad Stuver is in goal, Captain Alex Ring leads the middle and hustler Diego Fagundez is in the mix.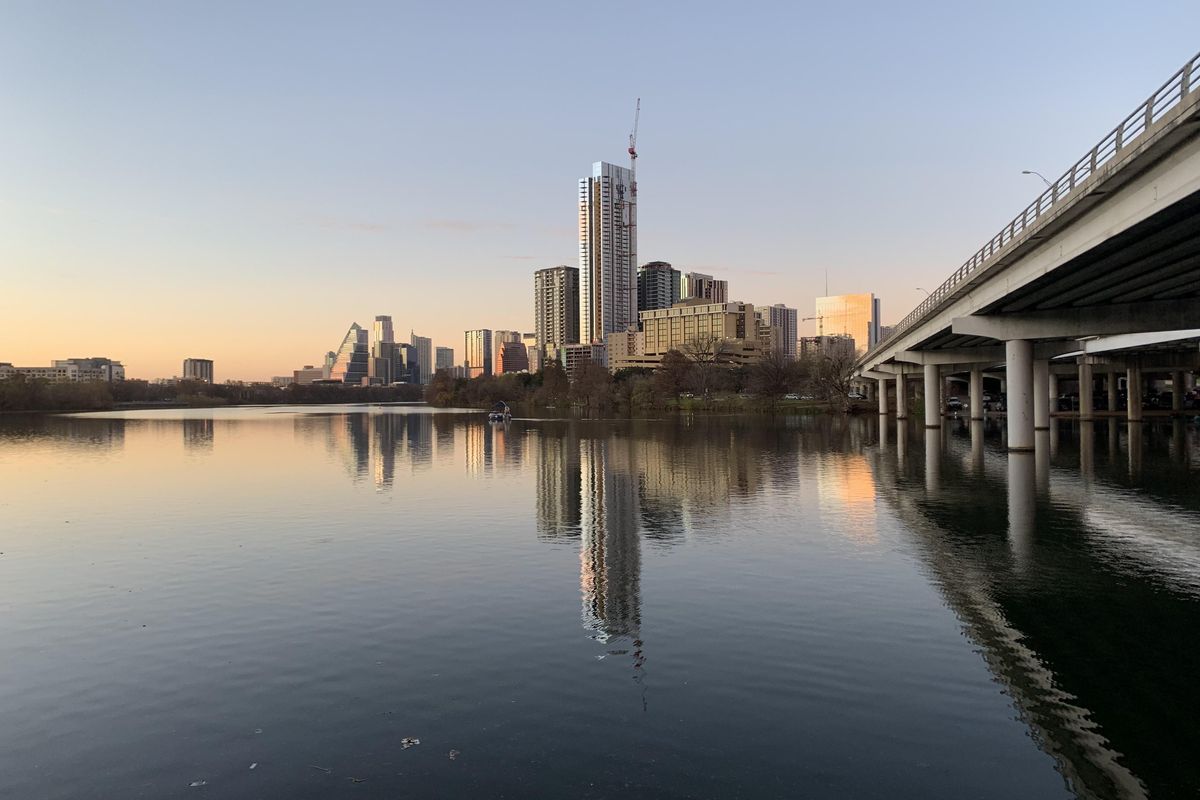 Austin's boom over the past couple of years has seen a flood of tech workers making up about a fifth of the jobs and software engineers earning an average salary of more than $128,000. The city has also won the headquarters of giants like Tesla and Oracle and expansions from others.
But lately, it's hard to ignore that even the giants are feeling worked up over market sentiment. Meta is reportedly slashing hiring plans and Tesla has talked of layoffs. Startup founders are being told to plan for the worst and venture capitalists are becoming more risk-averse.
Could all the momentum the city has gained as a tech hub come to a halt with a possible economic slump?
Scott Francis, the board chair of the Austin Technology Council, has been in Austin since the 90s, so he's seen the downturn in 2001 and then again in 2008 when he says Austin was affected quite a bit. But he thinks the scale of the investment in Austin is so much bigger now, making him less worried about it than he would have been 10 or 20 years ago.
The Chamber of Commerce has backed the idea that the diversity of the local economy would make a recession less destructive here. And at least for some tech giants in Austin, job security is less of a concern.
"When a company puts their headquarters in Austin, like Tesla has, then likely the ups and downs of their hiring and staffing changes are less likely to impact us negatively than they would be when their headquarters are somewhere else," Francis said.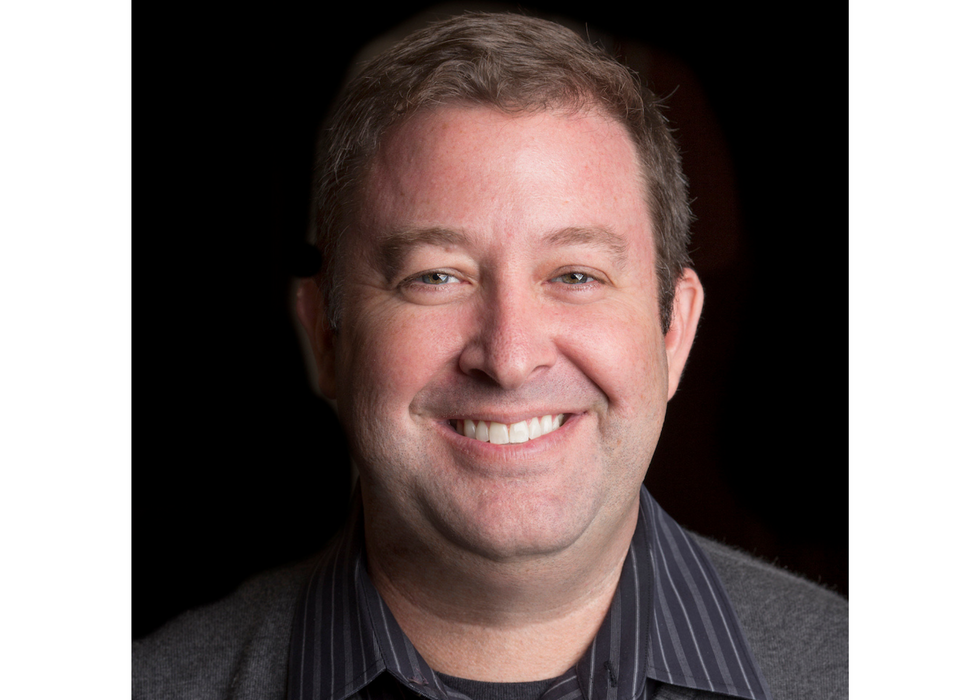 (Scott Francis)
Still, there might be specific pockets of trouble in the economy, Francis notes. He said passive client risk should be something tech companies keep an eye on. For example, there could be companies that aren't in crypto but serve companies in crypto, and that could be a risk to their status amid the crypto crash.
CS Freeland, founding executive director of the Austin Venture Association, told Austonia that in anticipation of a downturn they reached out to Austin's venture community for their perspective on what we might expect here locally.
"The general consensus is that Austin will still continue to be a great place to start a family, enjoy the region with better work/life balance, and also get a house that would have been too expensive to even consider elsewhere in the Bay Area or NYC," Freeland said.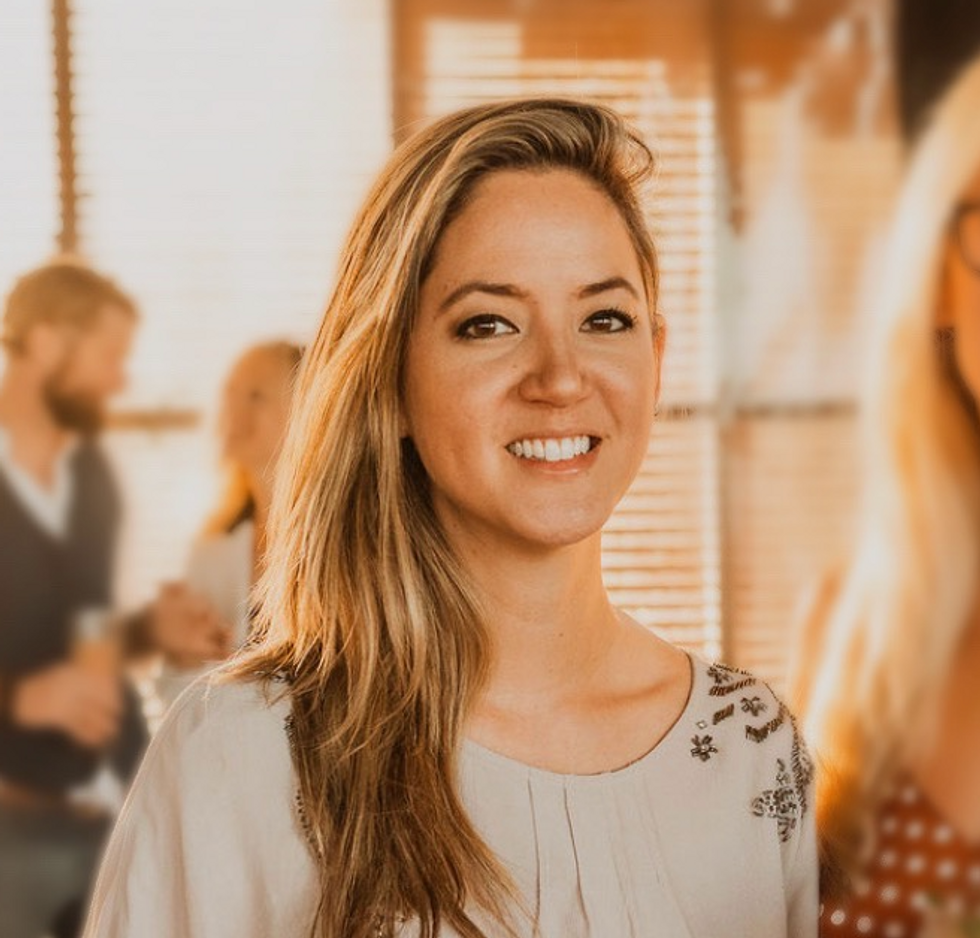 (CS Freeland)
Austin's desirability to live here is an important asset that will help it weather the storm. It's a beautiful city with great food, tons of outdoor activities and no shortage of festivals.
"As long as we can make Austin an amazing place to live, there's going to be a great tech ecosystem in Austin, because techies are going to live here," Francis said.
The growing number of tech workers with their high salaries has made it a place fewer people outside of the tech sphere can afford to live.
It's a different tune than in the past. Ultimately, Austin began competing with other tech hubs because of its relative affordability compared to other regions, Francis said. In the early 2000s and for some time after that, people had to be sold on Austin, feeling hesitant because they worried the market might be too small.
"That equation has changed so much. It's kind of amazing," Francis said.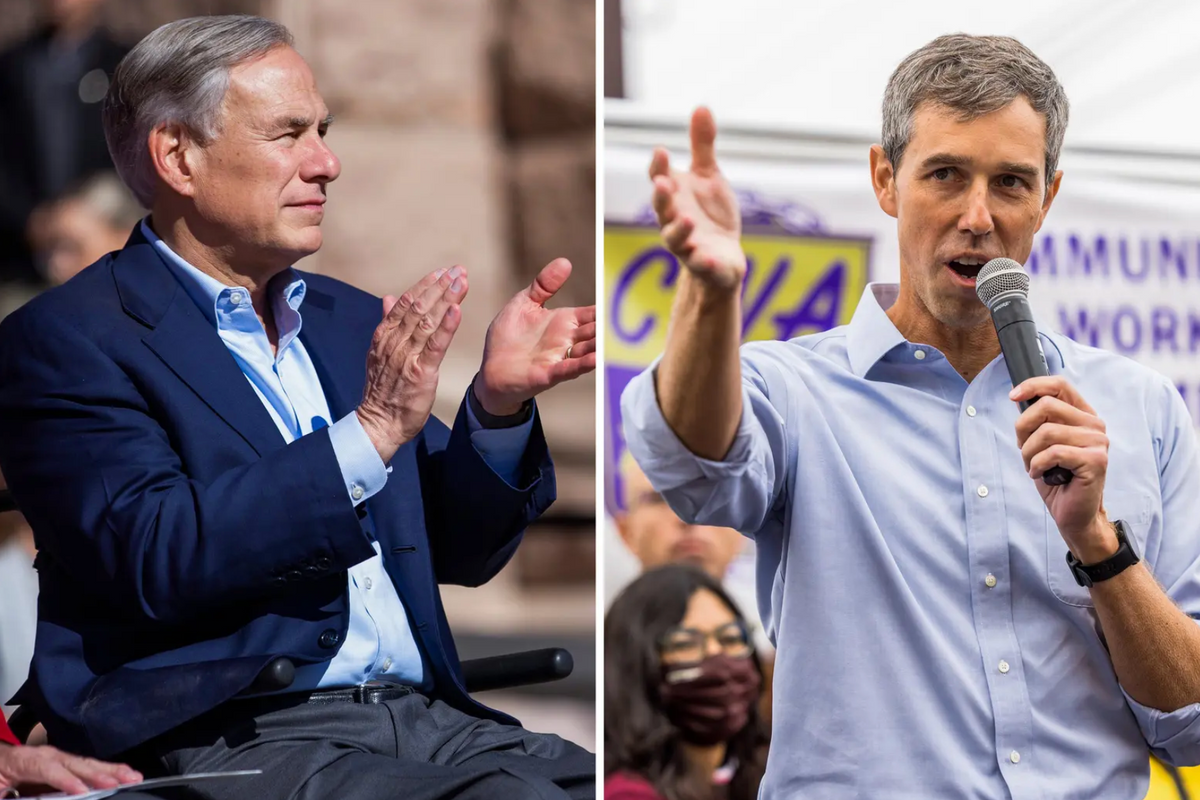 Abbott's unfavorability ratings are also the highest they've ever been at 44%, according to the poll, which was conducted after the deadliest school shooting in state history and almost entirely before the U.S. Supreme Court overturned the constitutional right to an abortion.
Jim Henson, director of the Texas Politics Project, said the mass shooting in Uvalde and scrutiny over how it was handled could have contributed to Abbott's increased unfavorability, but it's hard to say how much exactly.
The political poll did not include specific questions related to the shooting in Uvalde, but it did ask participants to rate Abbott's performance on handling gun violence. About 36% of participants said they approve of how the governor has handled this issue, while 45% said they disapprove.
The mass shooting in Uvalde and the overturning of Roe v. Wade have laid the groundwork for a contentious final four months in the race to lead the state. While O'Rourke works to harness the anti-incumbent energy spurred by the seismic events of the past few months, Abbott is banking on a general election centered on stronger issues for him: the economy and the border.
Mounting expectations over how the Supreme Court would rule on abortion access could be another factor that contributed to Abbott's weakened ratings, Henson said. Although the poll ended the same day Roe v. Wade was overturned, it included questions about abortion access that show how voters feel regarding the issue. About 36% of participants said they approve of how Abbott has handled policies related to abortion access, and 46% said they disapprove.
Now that Roe v. Wade has been overturned and Texas is poised to completely outlaw abortion access, it will likely be a pivotal topic in the upcoming months, Henson said.
"If we look back at the half dozen times we've asked the standard abortion questions since 2014, no more than a quarter of Republicans have ever said that by law abortion should never be permitted," he said.
Voters will see that reality reflected in how Abbott and O'Rourke discuss abortion access in the upcoming months, he said.
"In terms of that affecting the election, we can expect Democratic candidates to talk about this a lot, and we can expect Republican candidates to not want to talk about it very much," Henson said.
Despite the ratings, Abbott carries most of the advantages in the race: His campaign is well funded for a midterm election that is expected to favor Republicans across the country. The governor's allies argue that voters are more worried about skyrocketing inflation and illegal immigration — and that O'Rourke cannot separate himself from President Joe Biden, who is very unpopular in Texas.