Get connected with our daily update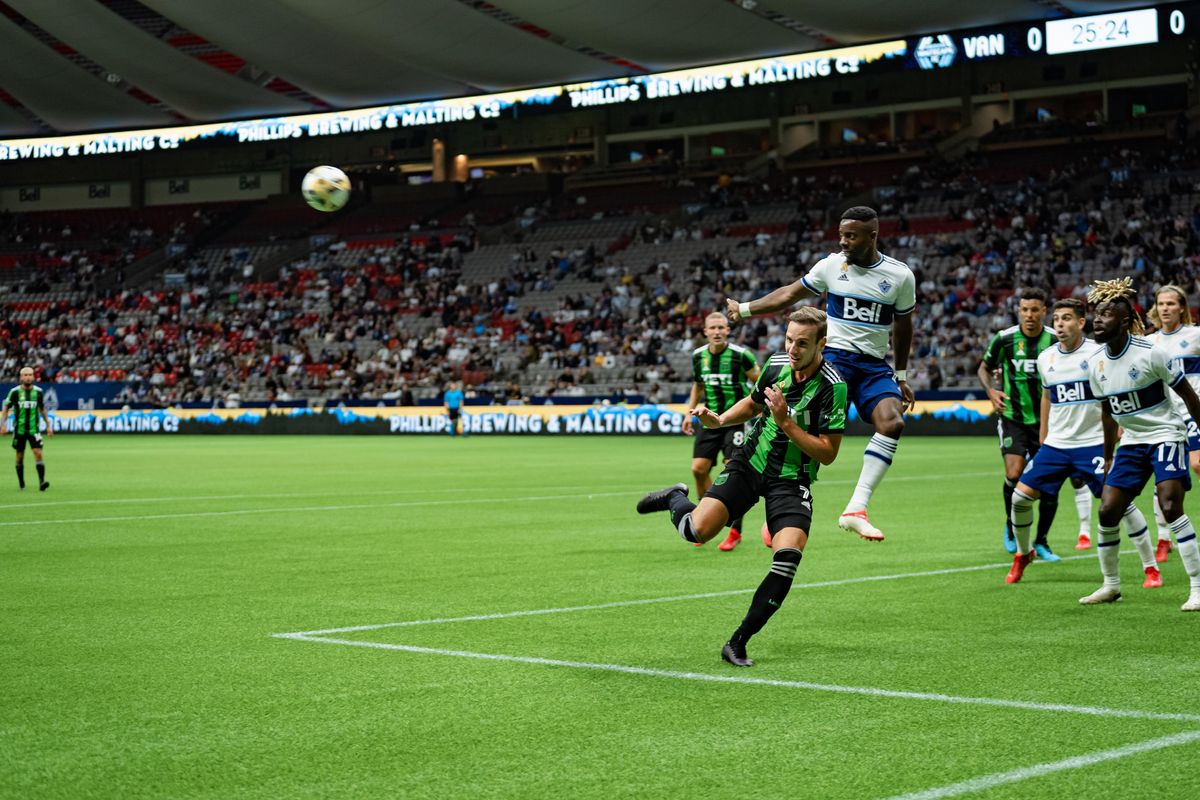 In a tale of two halves, Austin FC saw a deja vu moment in a road match against the Vancouver Whitecaps as they failed to curb a two-goal comeback from the home team as they lost 2-1 Saturday night.
---
With the goal, Austin begins a two-match losing streak after their first match abroad while Vancouver reached a ten-match undefeated streak.
Despite the scoreboard, it was Austin who held the advantage over the home team in the first half as triple threat Designated Players Sebastian Driussi, Tomas Pochettino and Cecilio Dominguez work together to get the first goal.
Pochettino passed the ball to himself to move up the pitch, sending the ball to Dominguez before Driussi connected with a deliberate bouncing header for his second goal with the team to finish the first half.
But Austin handed the reins to Vancouver in the second half of play. After a series of errors from Austin FC defenders, Vancouver'sDéiber Caicedo and Érik Godoy score on a header and deflection to win the match. The goals came despite efforts from Austin FC keeper Brad Stuver, who tallied six saves in the match.
Still at the bottom of their conference, Austin will look to capitalize on a "battle for the basement" match as they face off against rivals Houston Dynamo in Houston on Saturday, September 11.
Here were the biggest plays of the match:
83' Vancouver tallies a 2-1 lead
GUYS!!! MANIFESTATIONS WORK!!!

Whitecaps up 2-1 after Deiber Caicedo nets one in the 83'!!!

LETS GOOOOO!!! @WhitecapsFC | #VWFCpic.twitter.com/hTViVYl0a6

— Sarita Patel - 'Caps Club Reporter (@VWFC_reporter) September 5, 2021
A series of errors, including a slow reaction from Jhohan Romana, leads the Whitecaps to a 2-1 late-match lead after Brad Stuver blocks a shot but is unable to block a deflection scored by the Whitecaps' Déiber Caicedo. Looks like it could be a tale of two halves as the scoresheet once again resembles the outcome from their last match against Vancouver.
70' Vancouver ties it up
Godoy returns the favor with a header of his own! 😤

And #VWFC levels it! pic.twitter.com/E0YTBrArfy

— Major League Soccer (@MLS) September 5, 2021
Just as Austin seemed to be regaining balance in the match, Vancouver's Érik Godoy sends a header into goal to tie the match 1-1.
In response, Austin newcomer Moussa Djitte and Jared Stroud come in for Dominguez and Driussi to bring some fresh legs onto the pitch.
62' Stuver keeps Vancouver at bay
Vancouver meets the wall, @brad_stuver. ✋ pic.twitter.com/u9HmtPMeeg

— Austin FC (@AustinFC) September 5, 2021
Just after keeping Vancouver's first good shot out of goal, Stuver blocks not one, but two shots in a row from separate sides of the net as he wins a one-on-one standoff with the Whitecaps' Brian White. Stuver is back in top form after a shakier performance against FC Dallas.
59' Austin makes their first sub
As the Vancouver Whitecaps begin to take their signature second-half control, Austin FC makes their first move towards a defensively-minded lineup as center back Jhohan Romana goes in for forward Jon Gallagher.
A minute later, Brad Stuver just chips a shot by Vancouver's Florian Jungwirth over the net as the Whitecaps tally their first shot on goal of the match. Vancouver has the upper hand as they attempt to repeat their 2-1 win over Austin in August.
45+' Austin FC scores!
A header from Sebastián Driussi puts #AustinFC up 1-0 in the final moments of the first half! pic.twitter.com/J6UZEtlZ2G

— Major League Soccer (@MLS) September 5, 2021
With one goal and three assists, Sebastian Driussi's already racked up stats with new team Austin FC, and he just added new fuel to the fire as he scored his second goal for the team in the final minutes of the first half.
The goal was a tale of three DPs as Designated Player Tomas Pochettino passed the ball to himself to move up the pitch, sending it to Cecilio Dominguez before Driussi connected with a deliberate bouncing header into goal.
Austin FC finished the half with a 1-0 lead in a half that saw no shots on goal from home team Vancouver.
7' Fagundez receives a yellow card
Go time from Vancouver. 🤝 pic.twitter.com/qyxel7Ay4b

— Austin FC (@AustinFC) September 4, 2021
Just as they did last week with a Julio Cascante goal, Austin FC made the first scoring attempt as Austin got the first shot on goal in the first minute of play.
As both teams battle with what seems to be an especially physical match on Vancouver's artificial turf, midfielder Diego Fagundez receives a yellow card in the seventh minute of play. Fagundez, who often makes a difference on both sides of the ball, will need to tread a bit more lightly if he's to stay in the match.
Starting lineup
Tonight's Starting 1️⃣1️⃣ versus @WhitecapsFC. 👊#AustinFC x @YETICoolerspic.twitter.com/KbVUsG0Z4x

— Austin FC (@AustinFC) September 4, 2021
Head Coach Josh Wolff has brought Hector Jimenez back in the back line, flanked by Julio Cascante, Matt Besler and Nick Lima. All remains the same in the front end with new striker Driussi and Dominguez leading the scoring front, but Jon Gallagher has been put back in for midfielder Daniel Pereira.
As always, Brad Stuver is in goal, Captain Alex Ring leads the middle and hustler Diego Fagundez is in the mix.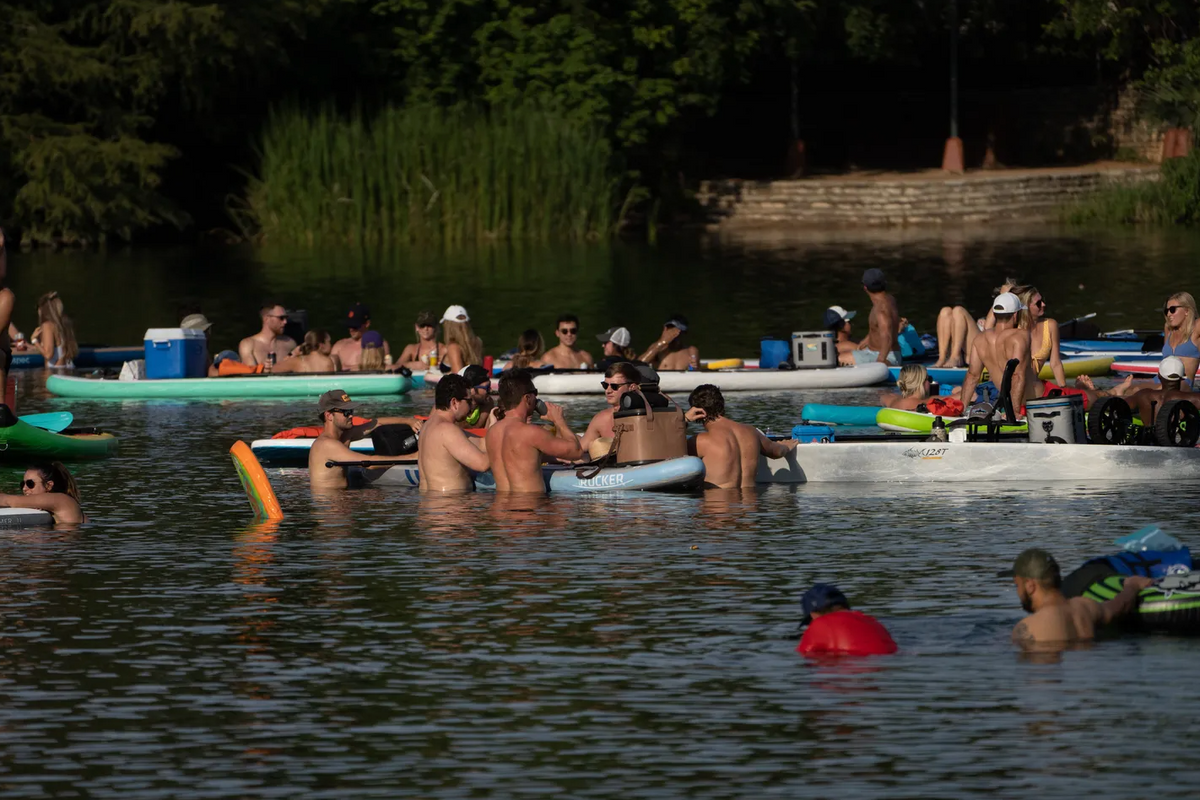 When Mark Coffey moved to Austin in 1986, it was the land of Stevie Ray Vaughan shows, MTV and new opportunities.
Now, it may be the land of limited housing, property tax hikes and California license plates—but many are still choosing to stay for remnants of that old-school charm.
Austinites love to lament the loss of "Old Austin"—they've been saying it since 1884. And with one-bedroom rents up 112%, home appraisal rates up 56% and the cost of living on a seemingly endless upward trend, it's hard not to see Austin's past through rose-tinted lenses.
But even in money-stretching times like these, some Austinites are taking a break from their usual complaints to remind themselves why they choose to stay.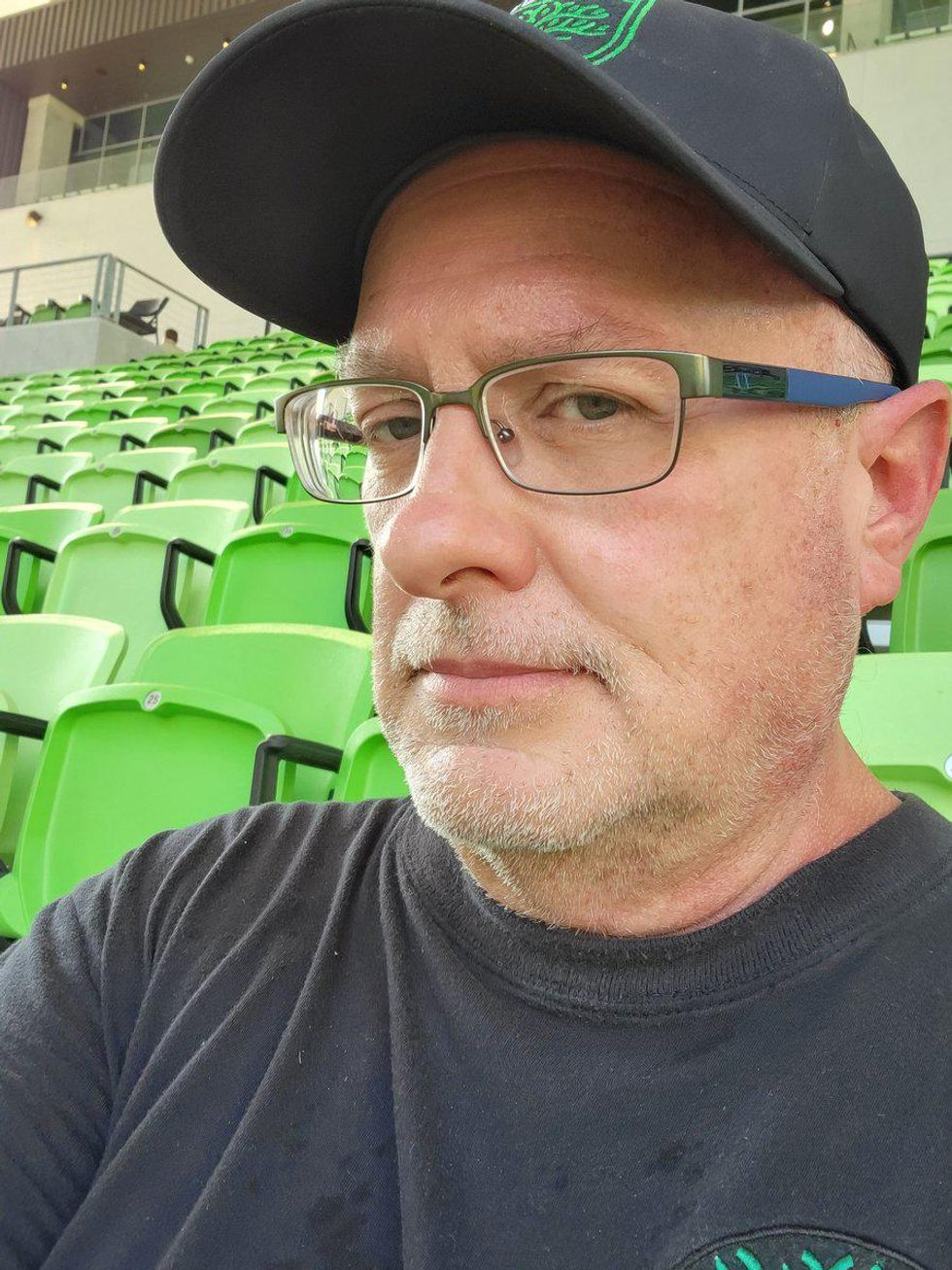 Mark Coffey has stayed in Austin for decades due to its uniqueness, inclusivity and community. (Mark Coffey)
As a near-original Austinite, Mark Coffey didn't have too much trouble buying a house or finding a job with pension benefits at a local utility service decades ago. Still, he said he's stayed in Austin for more than financial security.
"Despite the cost of living, the brutal heat and traffic... I think the trade-off is that Austin has always kind of had that sense of possibility," Coffey told Austonia. "Of all the cities in Texas, it's been the most open to change and future possibilities and I don't think that's ever completely lost."
Austin's unique spirit has attracted like-minded small-town Texas kids looking for community. Gabriel Rodriguez, who grew up in the Rio Grande Valley, moved to Austin a few years ago after graduating from Texas State University and still hasn't become bored with the vibrant live music scene.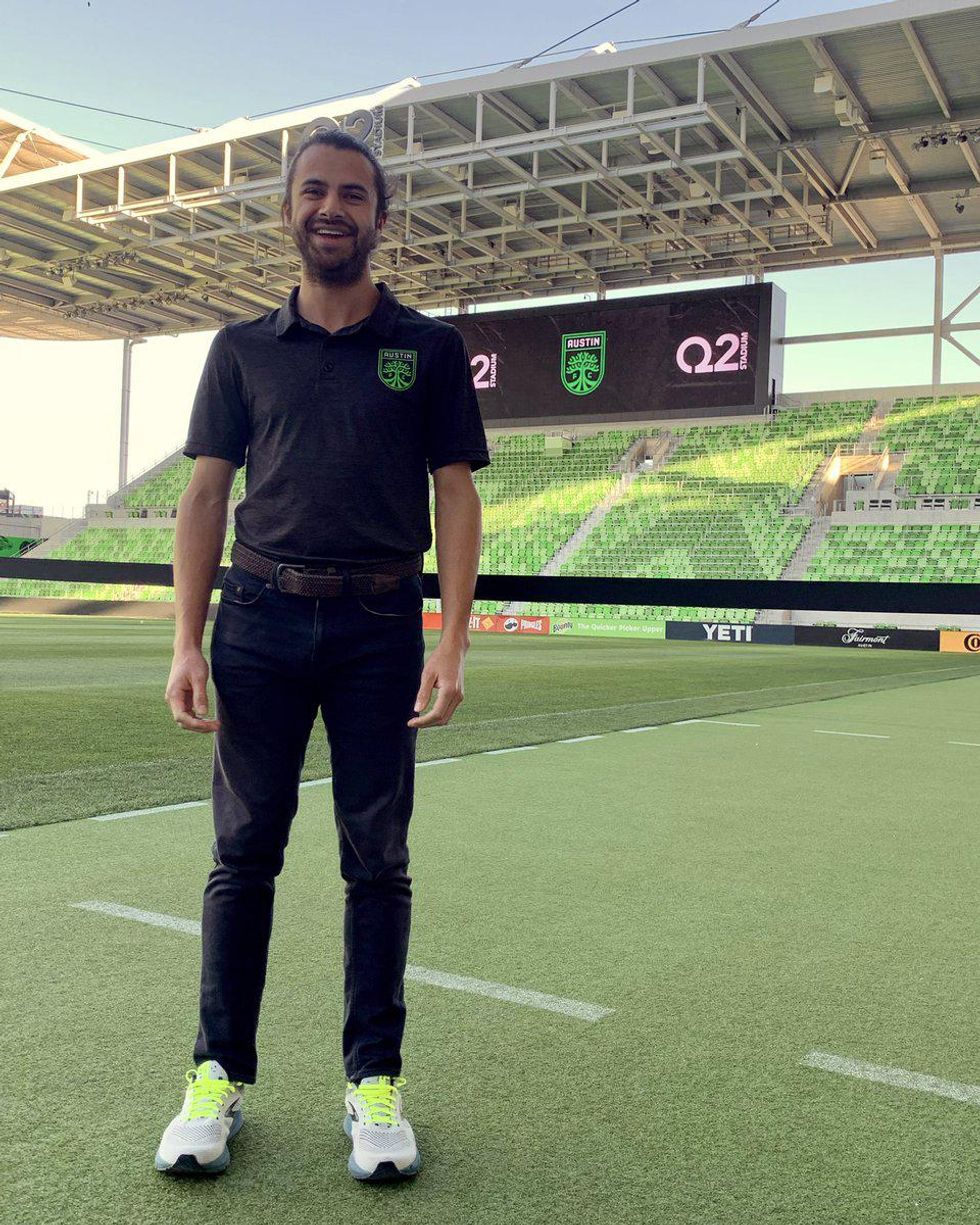 Gabriel Rodriguez, who has experience as a musician has found a home in Austin's live music scene and with Austin FC. (Gabriel Rodriguez)
"The big thing to me was the music," Rodriguez said. "That's what made me want to move to Austin in the first place... I grew up in a place that didn't have that."
Coffey, Rodriguez and many others have also found the Austin spirit with Austin FC, the city's first major league sports team, and its vibrant and community-minded fanbase.
"Austin FC has come around and it's caused both old and new Austinite to kind of rally around something that like, yeah, this is our club, but it's also a statement about the kind of community we want to be," Coffey said.
For others, like Michelle Sanchez, Austin is home for many reasons—namely, a famed food scene, family and plenty of outdoor activities.
In a Reddit post that saw nearly 800 comments, dozens of users pointed to outdoor activities—from Barton Creek's Greenbelt swimming holes to paddle boarding on Lady Bird Lake and trails dotting the city's outskirts. Others said that despite its flaws, they've never found anywhere better.
"Austin doesn't do anything spectacularly, but does more things adequately than most anywhere I can think of," user boyyhowdy said.
However, for some, those "adequacies" still aren't enough to stay.
Rodriguez said he's thought of leaving too. But whenever he thinks too long about the city's flaws, he finds solace in Austin's live music venues, including his favorite, Moody Theater. Coffey, meanwhile, recommends longtime spots like Continental Club, the Broken Spoke or even South Congress for a quick "old Austin" fix.
And with housing prices showing signs of slowing down and longtime haunts like Austin's longest-standing grocery store opening back up, there still may be time to reignite a romance with what "Keeps Austin Weird."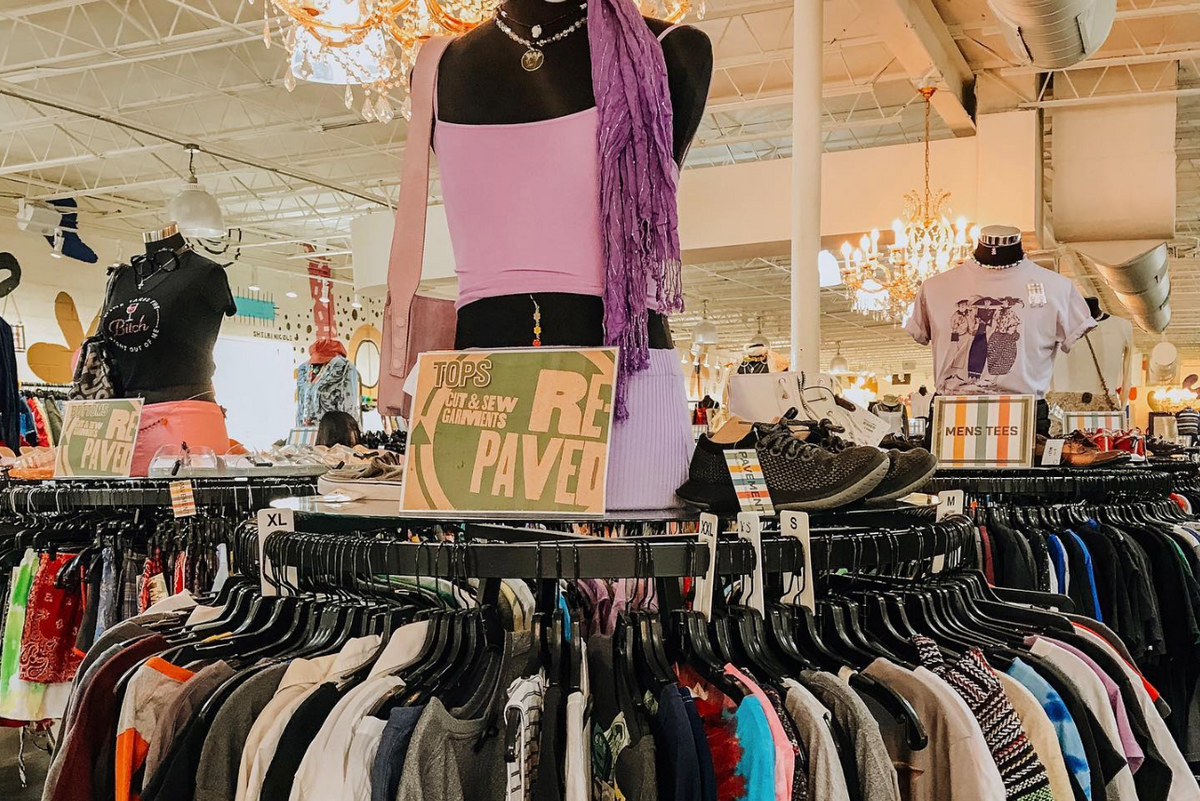 The cost of living in Austin may be on an upswing but just because you might have less money in your pockets doesn't mean you have to compromise your lifestyle.
With gas prices rising above $4 per gallon, rents rising 25-40% and reports showing that Austinites pay more in household bills than any other Texas city, you may find yourself with less cheddar than you're used to this time of year.
Aside from cutting back on spending, thrifting is a great way to stretch your dollar a little bit further. The average American spends $1,700 on clothes annually, of which 85% percent ends up in landfills, making secondhand shopping a greener, more affordable and nearly equally fashionable option.
These local secondhand emporiums sell most daily goods for a fraction of the price if you don't mind a little wear.