Get connected with our daily update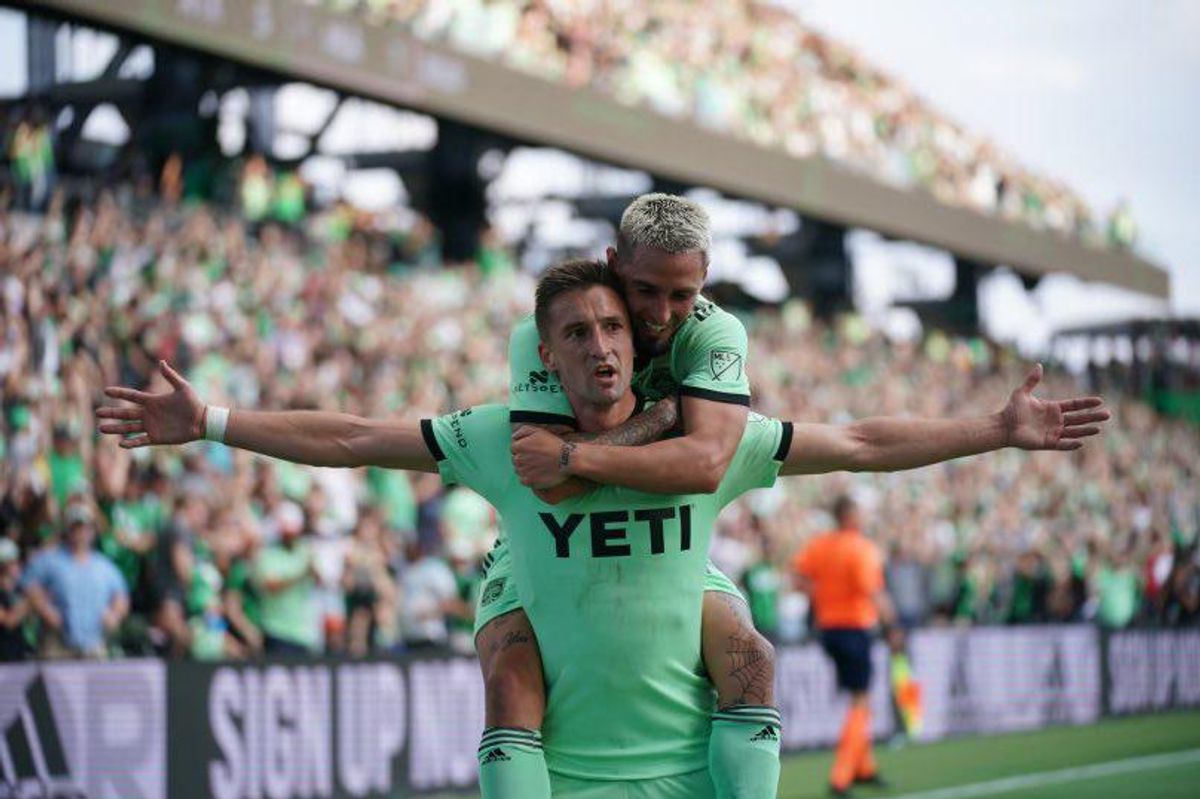 Austin FC broke MLS records and scored five goals for the second week in a row as the undefeated club beat Inter Miami 5-1 at Q2 Stadium to take the top of the MLS Western Conference on Sunday.
---
The Verde and Black (and sometimes mint green) became the first team to score ten goals to start a season in MLS history after beating FC Cincinnati 5-0 a week prior. With the mirror image win, the club has now scored more goals than any other team so far this season and continues to have the longest streak of sell-out matches in the league.
The club's flying start has launched the once-underdog club to the top of the MLS Western Conference as the team continues to inject new confidence into its second season.
Austin's Sebastian Driussi wasn't the only Argentinian star to start in the match, but he was the only one to score: formidable Inter Miami striker Gonzalo Higuain left the match scoreless as the team scored just once to close the match.
It was Driussi who got the ball rolling with a stylish goal off of Diego Fagundez's cross to score first in the 22nd minute of play.
Just minutes later, Austin center back Julio Cascante leapt up to head in a goal before jumping into the stands to celebrate.
Austin forced Miami to take a defensive stance for much of the match, driving relentless crosses into the box with an eagerness that mirrored last week's high-scoring game. Driussi scored once more at the start of the half to land a brace before winger Ethan Finlay sealed the deal with two more goals to close the match 5-1.
Here are three takeaways from Austin's second-straight historic match:
Driussi bests Higuain
GOAL‼️🔥
1-0 #AustinFCpic.twitter.com/p7CxWaDJFL

— てony 🇲🇽 (@tfophotos) March 6, 2022
Argentinian striker Gonzalo Higuain seemed to be the man to beat in the Inter Miami match—the former European soccer star has netted hundreds of goals alongside teammates like Cristiano Ronaldo in the best leagues on the planet.
But Higuain didn't prove to be the most goal-hungry Argentine of the match: instead, the man of the match lie in Driussi, his home-country foe who scored his first brace with Austin to propel the team to a victory.
Driussi's two goals could have easily been for Inter Miami: the forward was given an offer by the club back in 2020 but opted to stay with former club FC Zenit in Russia.
Instead, Driussi has become a legend in Verde. In just seven months, the 26-year-old has transformed a lacking Austin offense into a machine, bagging eight goals and seven assists in 20 games. His silky-smooth effect on the team was immediate: before the Miami match, Austin FC averaged 1.37 goals per match, up from just 0.81 goals per match before he joined the club.
While he lacks the star power of Higuain, Driussi has earned the top salary in Austin and is quickly rising from an under-the-radar pick to a powerful cog in the Austin FC machine. He's been one of the greatest signing picks of the club so far and adds a polish and shine to Austin that will hopefully carry into the rest of the season.
Goals, goals, and more goals
Goals on goals on goals on goals here in Austin. 👏 pic.twitter.com/zbzUqtfnBJ

— Austin FC (@AustinFC) March 6, 2022
Austin is scared to score no more.
Gone are the days when Austin would go weeks without netting in a goal—with ten goals in two games, the club has scored more than any other team in the league so far.
The Verde and Black (and sometimes mint green) has already racked up more points than it did in its first 12 games last season and sits on the lofty throne at the top of the Western Conference for the first time in its existence.
How did Austin flip the switch from a hesitant build-from-the-back club to an attack-heavy threat on the pitch?
The answer may lie in head coach Josh Wolff's strategy. While his possession-heavy mindset wasn't as popular last season, it's proven pretty powerful so far for a cohesive team that has now played together for over a year.
Now that the team plays as a unit, the Wolff playing style has shone through every stat on the board—from seamless passing to relentless goal set-ups (the club made 17 crosses against Miami) and 60% possession on the pitch.
The team's eager confidence and drive to score come as a welcome sight for fans who have patiently waited for Wolff's method to pay off.
The true test will come in matchups against the Portland Timbers and Seattle Sounders, two better foes who could crack Austin's new code in the team's next two matches. But if the team keeps pulling off five goals in each match, Austin FC will have no problem keeping the Q2 Stadium stands packed for seasons to come.
Best of the MLS babies?
2 games.
2 wins.
6 points.
10 goals.

Oh my, @AustinFC. 🤯 pic.twitter.com/D8fSRm2BpP

— Major League Soccer (@MLS) March 6, 2022
Austin FC has no interest in the "terrible twos."
In the first two weeks of the season, the MLS has pitted some of the league's youngest clubs against each other—and Austin FC keeps ending up on top.
Like Austin, both Inter Miami CF and Cincinnati FC are just a few years old and struggled with results in their first season. But like many expansion teams, both clubs have struggled to rip off the training wheels and claw their way up in the standings in the years since. Inter Miami, owned by English soccer star David Beckham, came out limping in its first season at the onset of the pandemic, while Cincinnati FC has sat at the bottom of its conference since its start in 2019.
With two goal-heavy smackdowns against two teams not much older than themselves, Austin seems to be shaking off that expansion team reputation.
It's still early in the season, but Austin has already started with a better record than any second-year expansion team since LAFC in 2019. Still, the club will need to beat a much formidable foe in Nashville SC, which rose to third in the East in its second season last year, and brand-new club Charlotte FC before it can stake the claim as the best of the MLS babies.
Fans of the match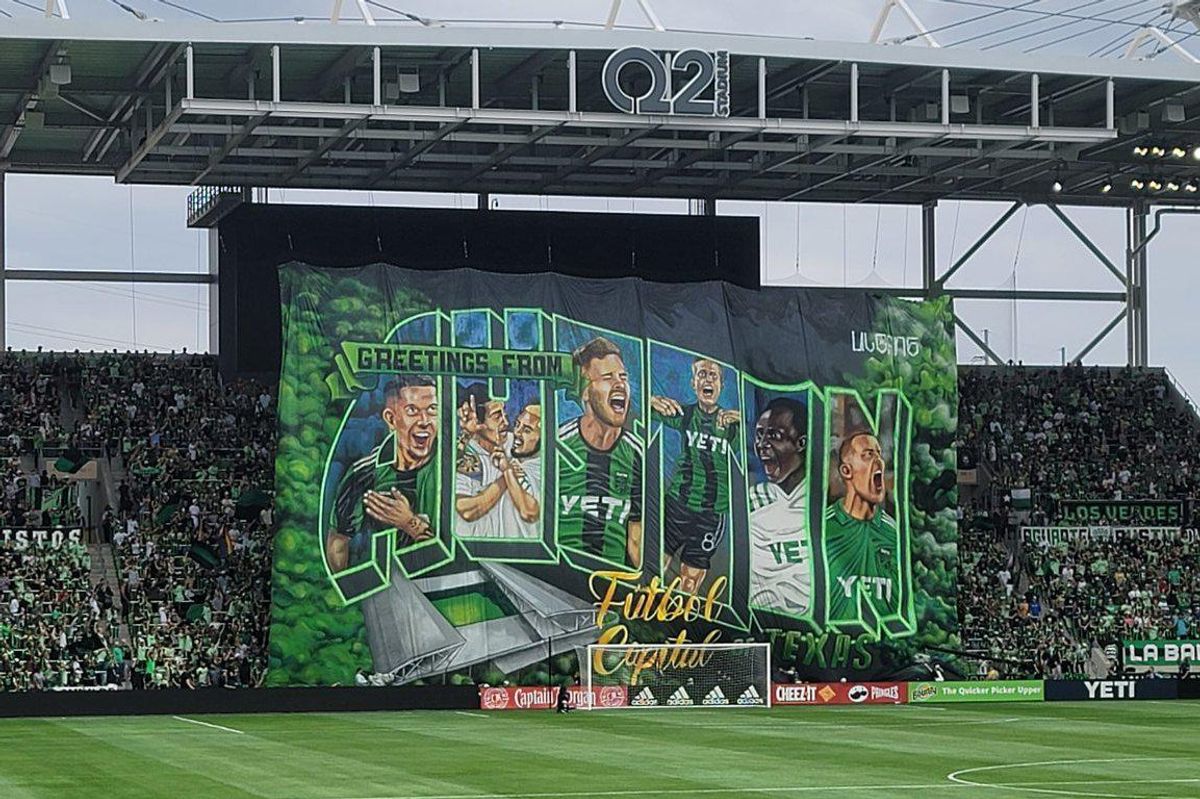 Austin FC fans displayed a giant tifo, postcard-style, before the match. (Aries Silva)
Just before the whistle, Austin FC's supporters' section unveiled its biggest banner, or tifo, to date.
The massive postcard-style display was a play on the "Greetings from Austin mural" downtown and included pictures of Austin's biggest moments, Q2 Stadium and a bold message: Austin is the "futbol capital of Texas."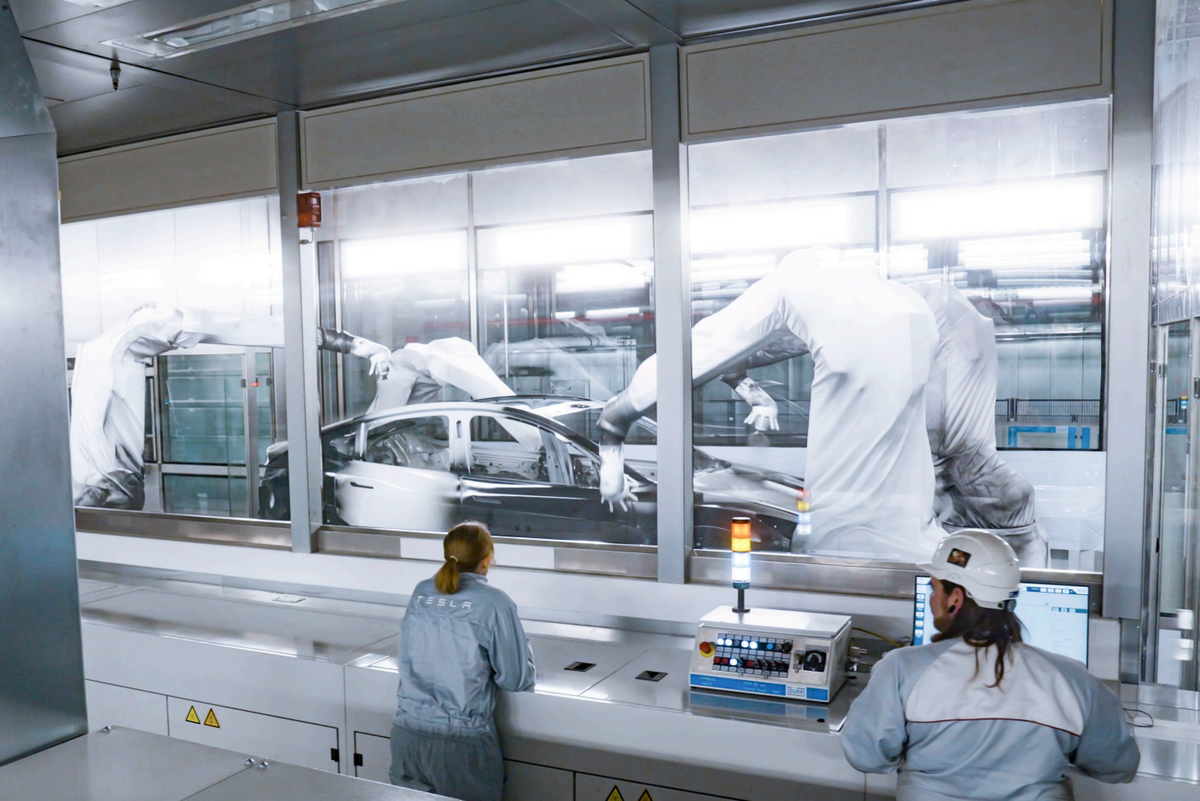 Someday, electric vehicles could go distances fit for road trips across Texas.
Researchers at the University of Texas at Austin, who have previously made strides in the lithium-ion battery industry, have developed a new electrode for such batteries that could draw greater power and allow faster charging.
So far, the research has looked at just a single type of battery electrode and is in its early stages. But it offers exciting potential as some buyers consider driving range an important factor when making the switch to an EV or picking one.
Tesla's Model Y being produced out of Giga Texas, for example, offers an estimated 330-mile range, which is lower than what many have become accustomed to in gas-powered vehicles.
So UT professor Guihua Yu, along with other researchers, had their findings on battery electrodes published in the Proceedings of the National Academy of Sciences.
"The unprecedented growth of electric vehicles during the past decade has played an indispensable role in paving the way for a carbon-neutral future," the researchers write.
That's why it's key to address a hitch with next-generation batteries, where restacking material can cause "significant bottlenecks" in charge transport, Yu says. Consequently, it can be difficult to achieve high energy and fast charging.
To tackle the sluggish reactions of electrodes, the team used thin two-dimensional materials as the building blocks and stacked them to create thickness. Then, they used a magnetic field to manipulate their orientations and put the materials in vertical alignment. In doing so, researchers essentially made a fast lane for ions to travel through the electrode.
They compared their results to a commercial electrode and a horizontally arranged one for experimental control purposes. In that comparison, they recharged the vertical thick electrode to 50% energy level in 30 minutes. The horizontal electrode took 2 hours and 30 minutes.
Zhengyu Ju, a graduate student in Yu's research group who is leading this project, said the team's electrode shows superior electrochemical performance.
In part, that's "thanks to the unique architecture we designed," Ju said. It ultimately allowed for high mechanical strength, high electrical conductivity and facilitated lithium-ion transport.
Going forward, the team aims to generalize their methodology of vertically organized electrode layers to apply it to different types of electrodes using other materials. They imagine if this technique becomes more widely adopted in industry, it may create future fast-charging, high-energy batteries to power EVs.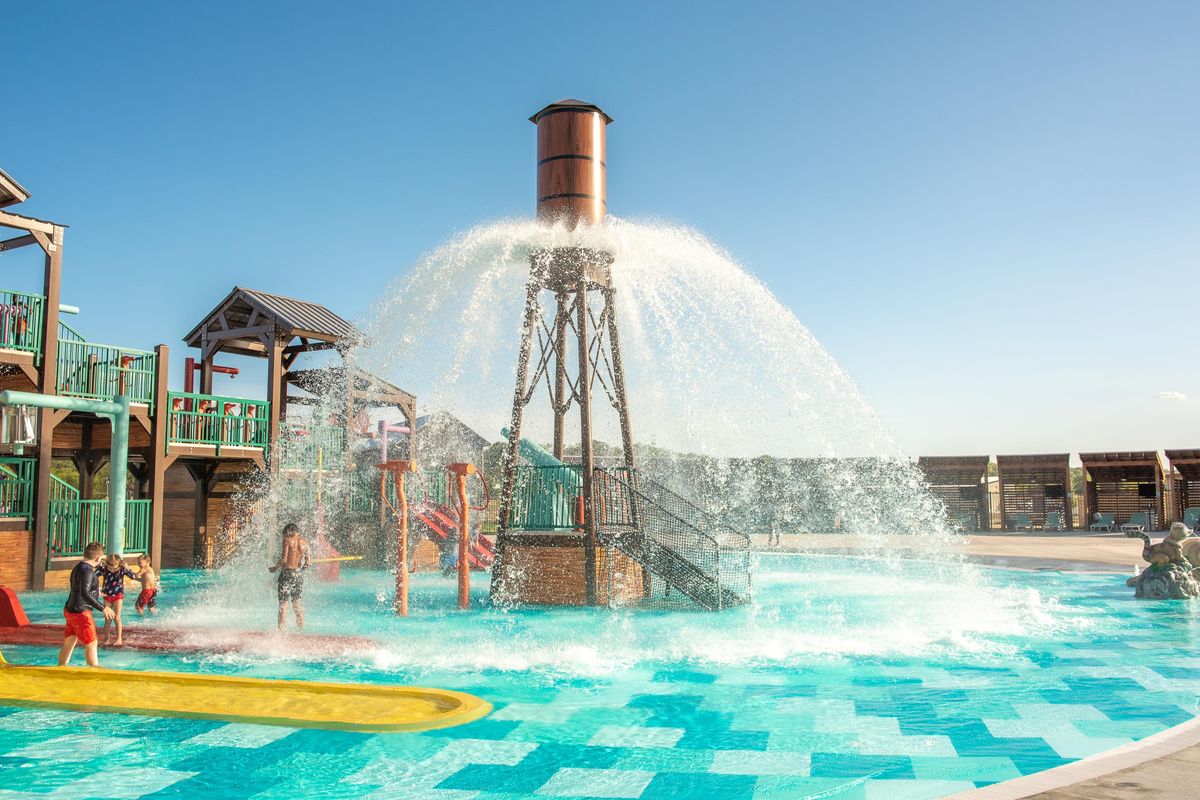 Camp Fimfo Waco
Camp Fimfo Waco, a brand new camping resort, is kicking off football and fall camping season in style! With top-notch amenities, premium accommodations, and 10 weekends of fall fun, there's no better place to have a fall camping getaway, especially if you're a Baylor football fan!
Fall promises to be a one-of-a-kind camping experience. From Sept. 16 to Nov. 24, weekends will be packed with fall-themed activities, including special Halloween weekends in October. Campers can enjoy activities like fall crafts, campground trick-or-treating, costume contests, site decorating, outdoor movie nights, and more!