Get connected with our daily update
When Q2 Stadium head chef Sam Boisjoly began choosing what food would be offered at Austin FC matches, he said he hoped to create a microcosm of Austin within the stadium walls.
"If I had a friend that had a layover for three hours at Austin... if he came here, he would be able to see Austin," Boisjoly said.
---
Just a month after opening its doors, Boisjoly's wishes have come true. Sold out crowds continue to pack 20,500 Verde seats as they celebrate Austin's first major league team with pride and a party spirit.
Before home team Austin FC ever stepped foot on the pitch to play, Q2 Stadium was christened by the world champion U.S. Women's National Team as they played Nigeria in front of a sold-out crowd on June 16. Thousands of fans decked out in red, white and blue flocked to the stadium, proudly sang the national anthem and threw up a "tifo," or gigantic banner, to commemorate the match.
They did much of the same at Austin FC's first home match on June 19 in a celebration that was clearly about more than the team. With Minister of Culture Matthew McConaughey banding a conga drum, a massive art piece depicting iconic Austin figures, and Austin musician Jackie Venson giving a prematch performance, the game was clearly a tribute to city of Austin itself.
Rigo Rodriguez, a leader in fan club Los Verdes who helped create the tifo, said it all adds up to create an unforgettable experience at Q2.
"It's not just about the tifo, it's not just about the music, it comes all together... (and) becomes the heartbeat of Austin," Rodriguez said. "Every little bit helps to create something special for the city."
The matchday experience has become an all-day affair. As early as 11 a.m., a Verde army flocks to dozens of local bars and breweries, including nearby fan club headquarters Hopsquad and Circle Brewing, to get the party started. Sometimes, thousands can be seen marching on the stadium with the fan band La Murga, and supporters wearing anything from kilts to bright green wrestling masks lead chants outside Q2 before the stadium opens.
Once inside, fans can choose from dozens of local vendors, meet the mascot of the week—a rescue dog from Austin Pets Alive!—and hang out at Q2's giant Beer Hall, which features dozens of local beers on draft. Nearly every match, fan club members prepare a special presentation—from Pride art to Austin-centric chants—just before the national anthem is sung by a well-known local artist.
The supporters' section becomes nearly as entertaining as the match itself as they keep chants going all match long, release Verde smoke and toss their beers high into the air. Around the stadium, diehard fans and first-timers mingle as the club plays down below.
There's a reason that Austin FC's fan base has attracted both supporters with no prior soccer knowledge as and futbol fanatics. Many had been fighting to bring a team to Austin for years, and supporters recognize the importance of the club every single matchday.
Jay Torres, a "capo," or band leader for La Murga, was one of the first to get his "home"—the Austin FC crest—tattooed on his arm. Torres was part of the movement to bring a team to Austin as far back as 2018.
"It pulls the city together... it's beautiful," Torres said. "Lake Travis, Del Valle, and everything in between, we're all hanging out and pulling in the same direction. It brings people together."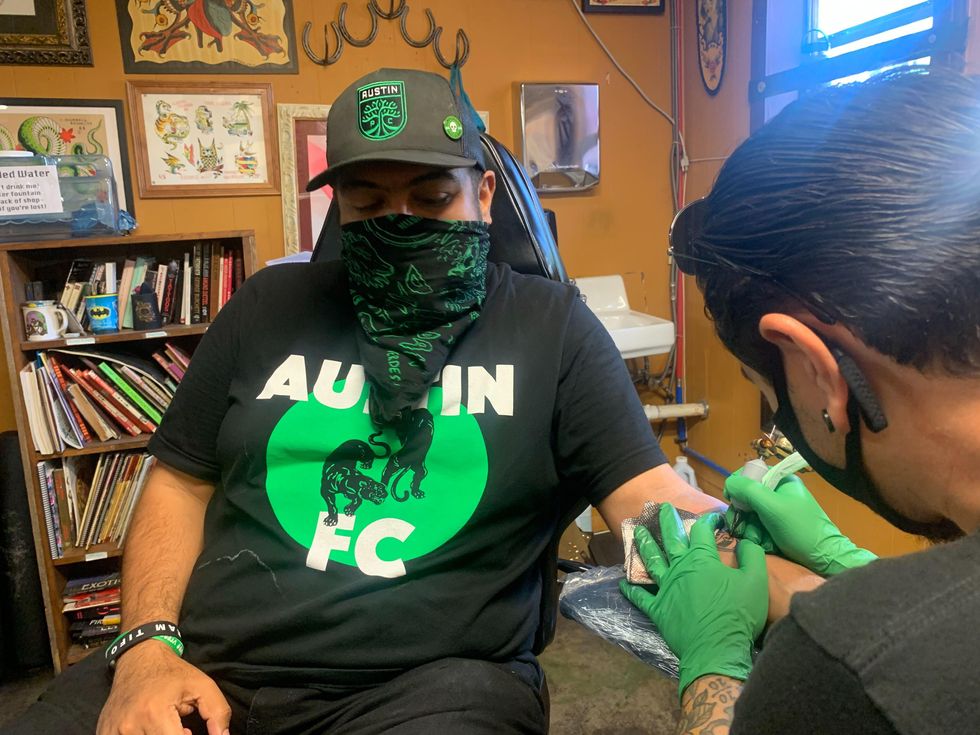 Even when Austin FC was scoreless for the first three matches within their home fortress, Austin fans continued to sing for their team as they kept a steady drum beat with glow-in-the-dark bass drums. Three weeks later, when Austin broke the floodgates with four goals in a match, the already-loud crowd was deafening. Lights were dimmed to a deep Verde as over 20,000 cheered in Austin.
Austin FC player Jon Gallagher broke the ice with the first goal at Q2 Stadium in front of a roaring crowd. (Austin FC/Twitter)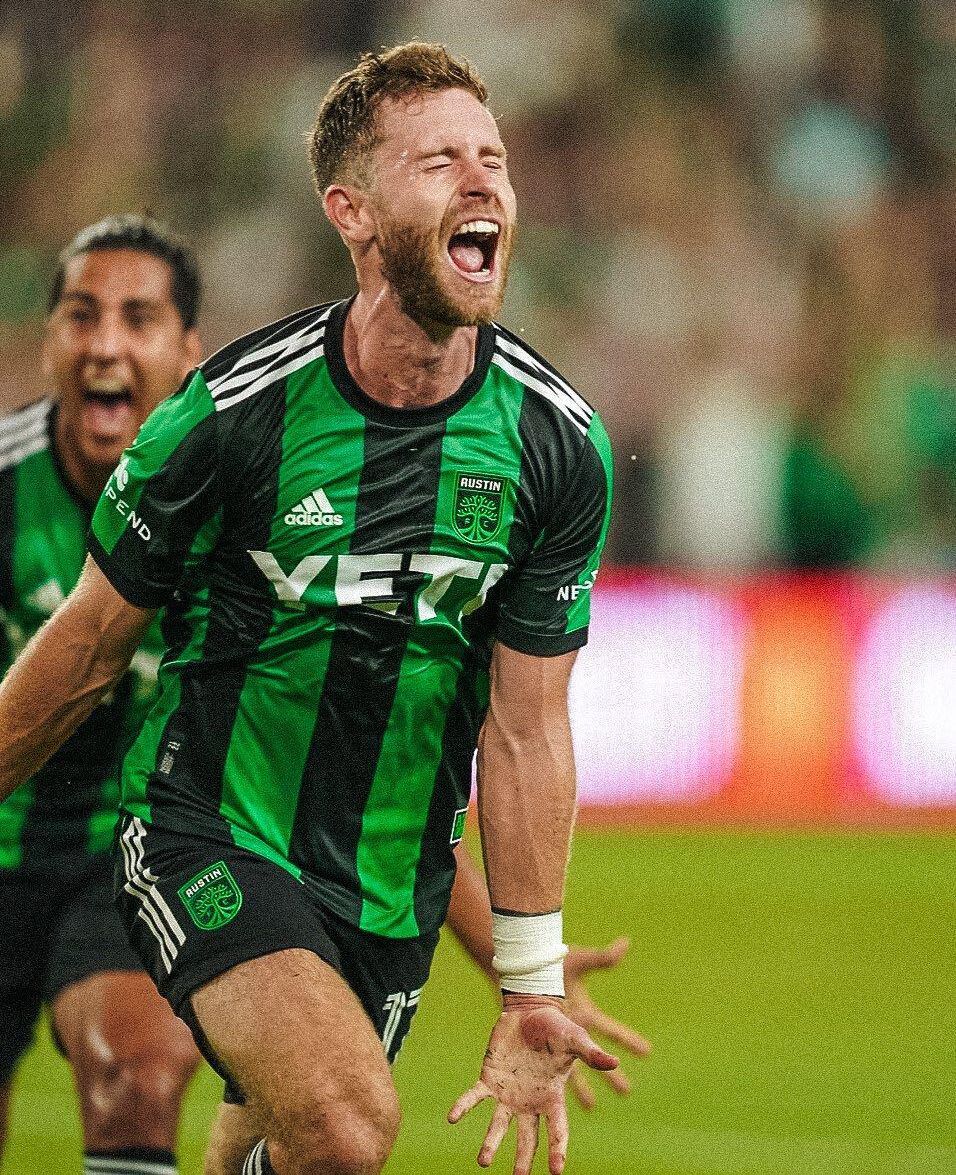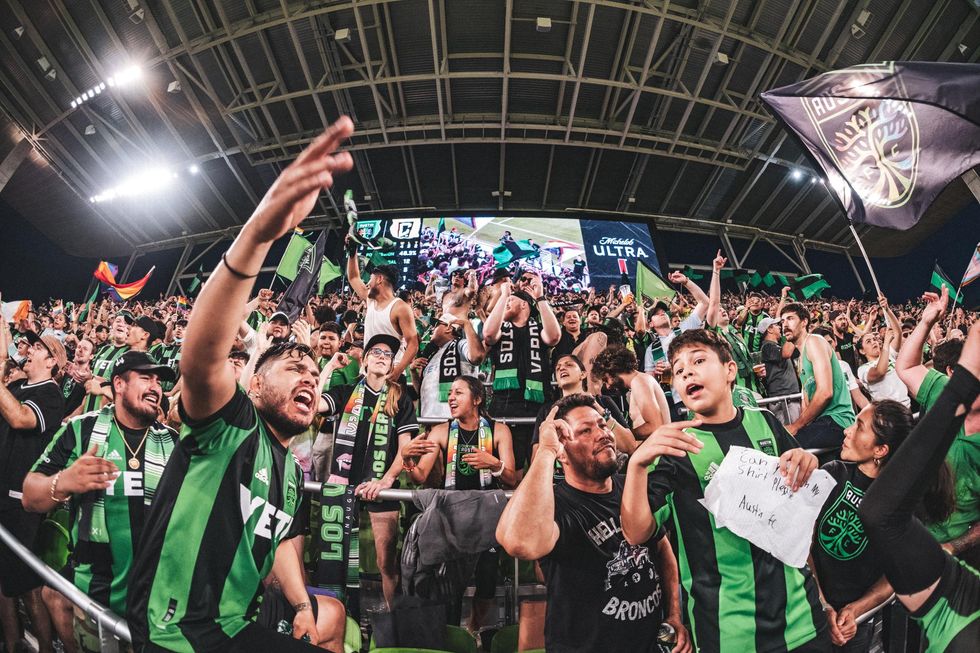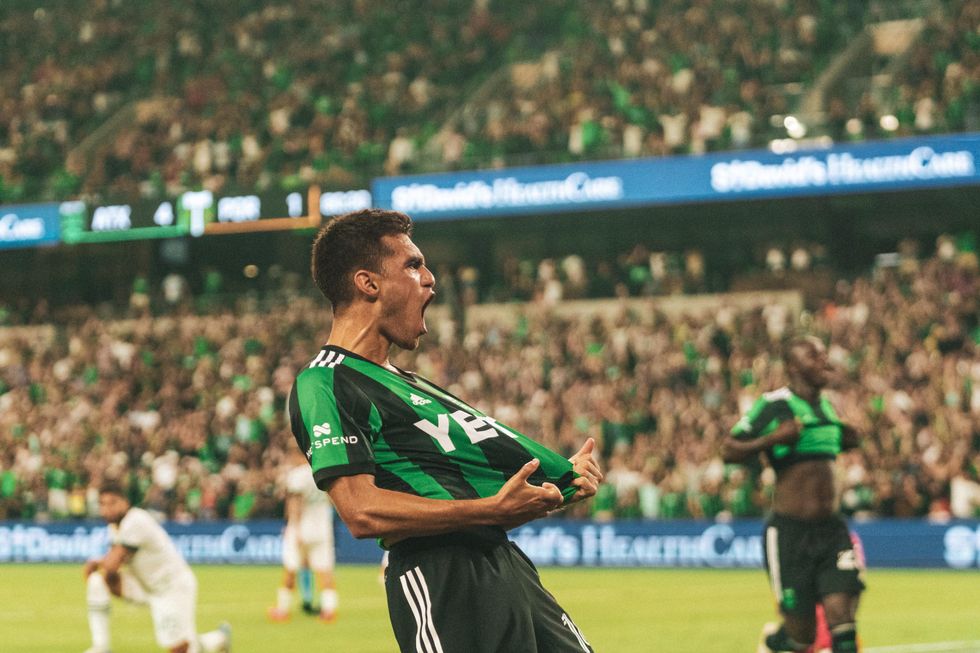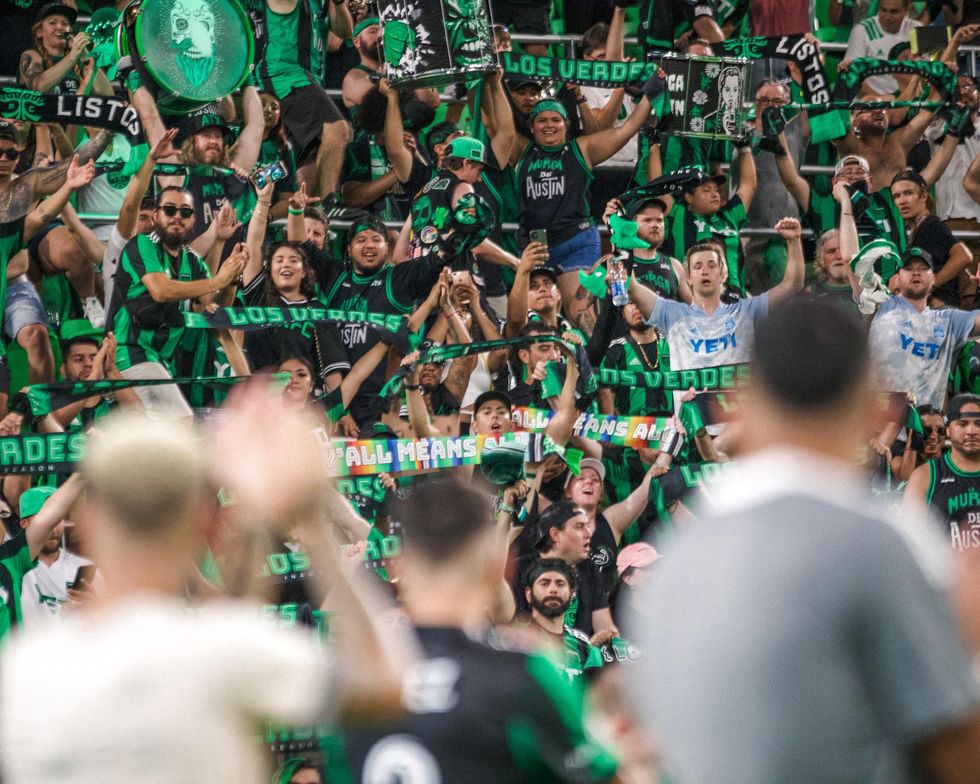 At the Austin FC friendly match vs. all-star Mexican team Tigres UANL on Tuesday, Della W., who was decked out head to toe with the club's Verde colors, said the match was more about Austin than anything else.
"It's about supporting Austin and the city and showing people our culture... what we're about," Della said.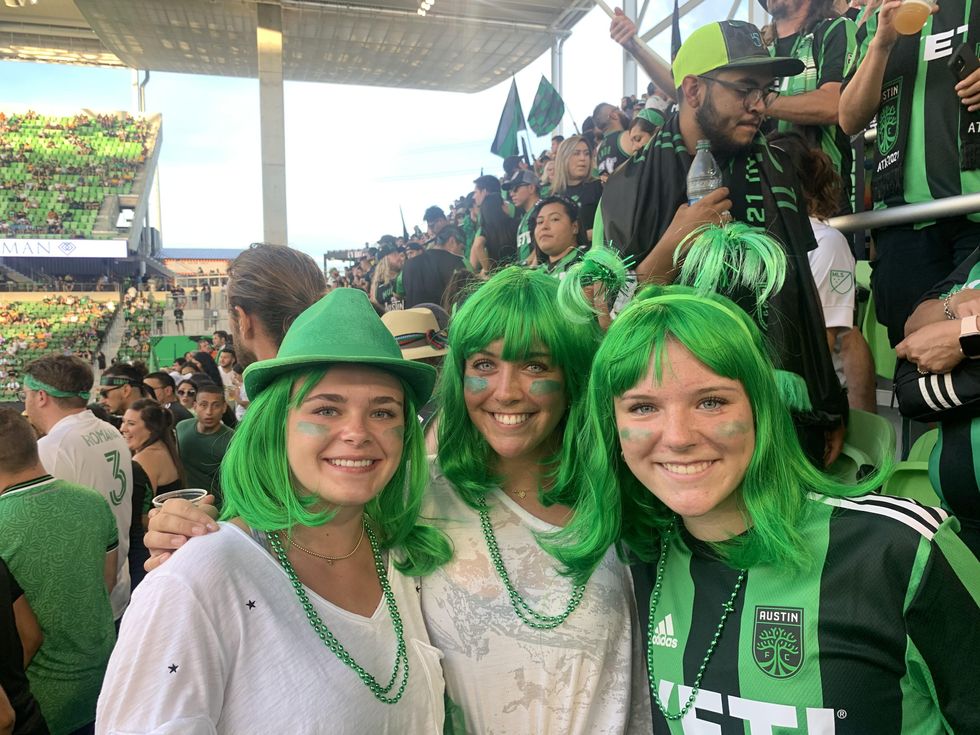 Della W., pictured left, said Austin FC matches are about more than just soccer- they're also an exhibition of Austin pride. (Claire Partain/Austonia)
All things Austin—from tacos to live music to a diverse soccer-loving community—are always on full display at Q2 Stadium, Austin's biggest party.
After casually searching for a home for years, Austin influencer and blogger Jane Ko experienced the pandemic housing surge firsthand when she found an empty lot near the airport in the summer of 2020. Stretched thin by high demand and limited supply, Austin's median home prices had already reached a then-record of $435,000 in August of that year, while new inventory grew by just 0.1% in that month.
Due to seemingly ever-increasing demand, Austin's homebuilding market has been busy—if not strained. New listings were up 6% in November 2021, while median home prices had cooled ever-so-slightly to $470,000. The area was ranked the fifth-busiest metro in the country for single-family homebuilding permits in August 2021, according to a National Association of Homebuilders report.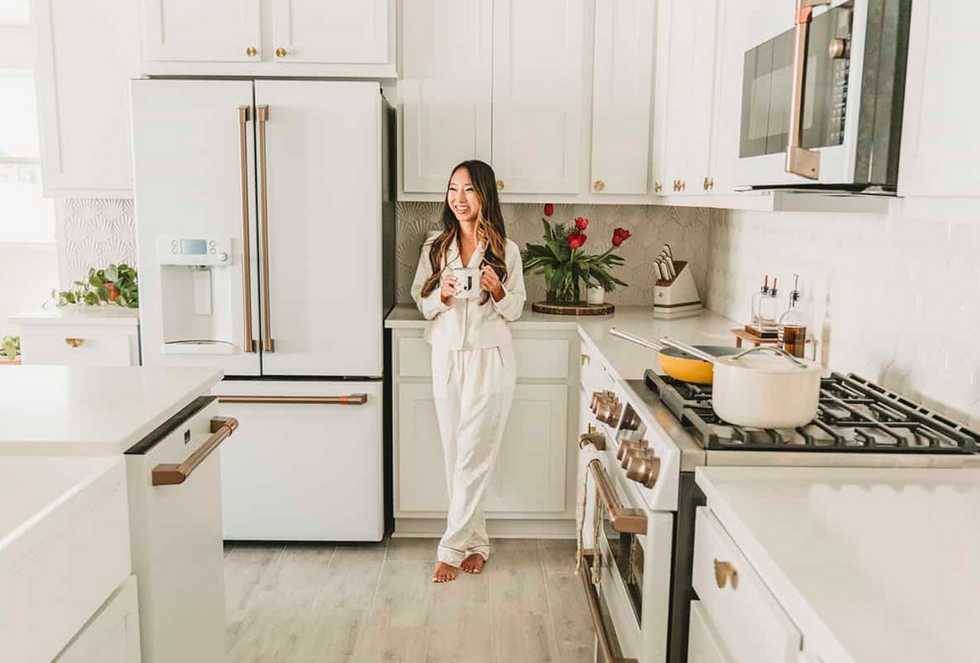 Austin influencer Jane Ko build a semi-custom home on an empty lot near Austin-Bergstrom International Airport. (Jane Ko/A Taste of Koko)
"I think for those of us that have been here, we've seen prices rise in the last five years and I kind of figured if I don't buy now, then I probably won't be able to," Ko said. "I kind of stumbled upon it and I think for a lot of people that's been really the only way to find real estate since the market is so hot."
Austin's inventory has remained somewhat low, especially in the center of town, leading some to believe that homebuyers are being "priced out" by the city's limited options. Area suburbs are reflecting that—the Kyle-Buda-San Marcos region saw 2,900 new home starts from September 2020-21, more than any other Austin submarket.
But with new developments working to keep pace with demand, 2021 Austin Board of Realtors President Susan Horton told Austonia the trend just reflects customer desires.
"I don't think that folks are being pushed by any means," Horton said. "Folks that want to buy out in the rural areas are buying for personal reasons and they're buying because they want the land and privacy. Folks really, truly want to be out. If you want a big lot, it's there."
Like many homebuyers during the pandemic, Ko was happy to scrap Austin's downtown for more space. Because she works from home, she said she and many of her friends are looking for bigger homes and bigger lots in hot areas like Dripping Springs.
Ko had the option of moving into already-built homes within the neighborhood but opted for a custom-built home instead—something that Horton said is another draw for prospective homebuyers.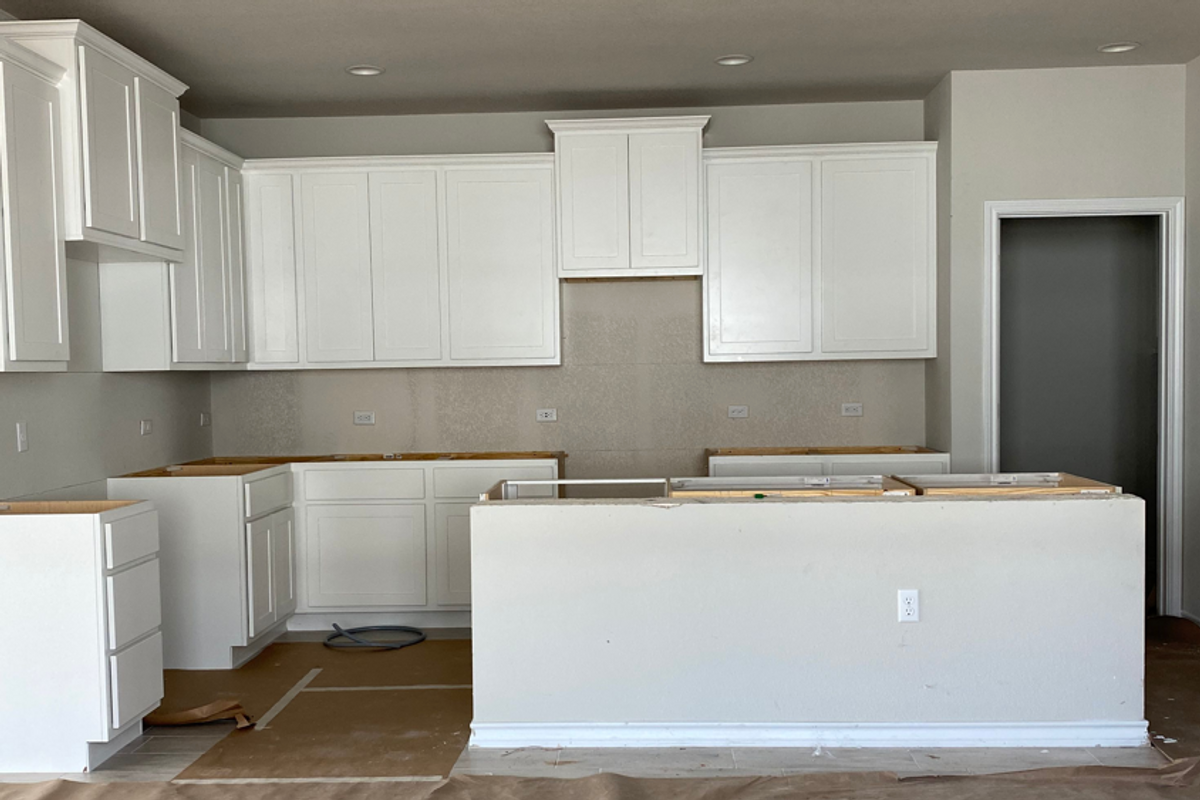 Austin influencer Jane Ko remodeled her kitchen after building her semi-custom home. (Jane Ko/A Taste of Koko)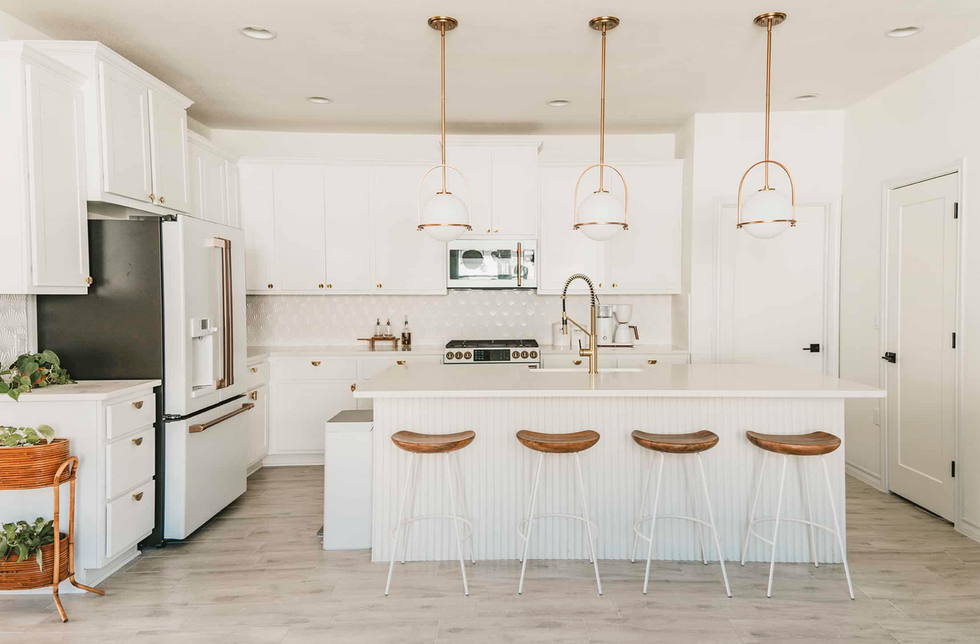 Ko's kitchen remodel took months due to supply chain delays/ (Jane Ko/A Taste of Koko)
"The desire to be away from the person next door is really most of the time the deciding factor," Horton said. "And then there are those that want to have a house simply because they want to design it themselves, and so those are the aspects that make buying that raw land and building a house really important."
But building a custom home has its drawbacks. Horton said construction loans, land surveying, zoning restrictions and road access are all hoops that can be jumped through with an experienced realtor.
But even through the tedious and stalled homebuilding process, Ko said it's been worth it to create a home made just for her.
"This is a place that I'm hopefully going to stay in for a very long time," Ko said. "And I think because I do a lot of entertaining at home and shoot photos at home, it's really important that my space looks the way I want it to."
In earlier phases of the pandemic, people took it as the perfect moment to uproot their lives to the newest boomtown. Many, particularly Californians, found a fit with Austin, enjoying the Texas weather and lower cost of living. But for some, it may only be a pitstop.
Melaku Mihret, who works remotely in Austin for a Meta office in the Bay Area, thinks some of the Californians who have moved to Texas in the pandemic may just move here temporarily, save money and then head back. Others have also speculated a possible reverse migration, but it may be too early to tell.
According to the Kinder Institute at Rice University, Texan migration to California has remained steady for years. And when it comes to Californians leaving, the institute says it's less about a pull into Texas and more of a push out of California driven by home prices.
But they're not all staying in Austin. U-Haul data shows departures from Austin were up 18% even as one-way arrivals were up 22% in 2021.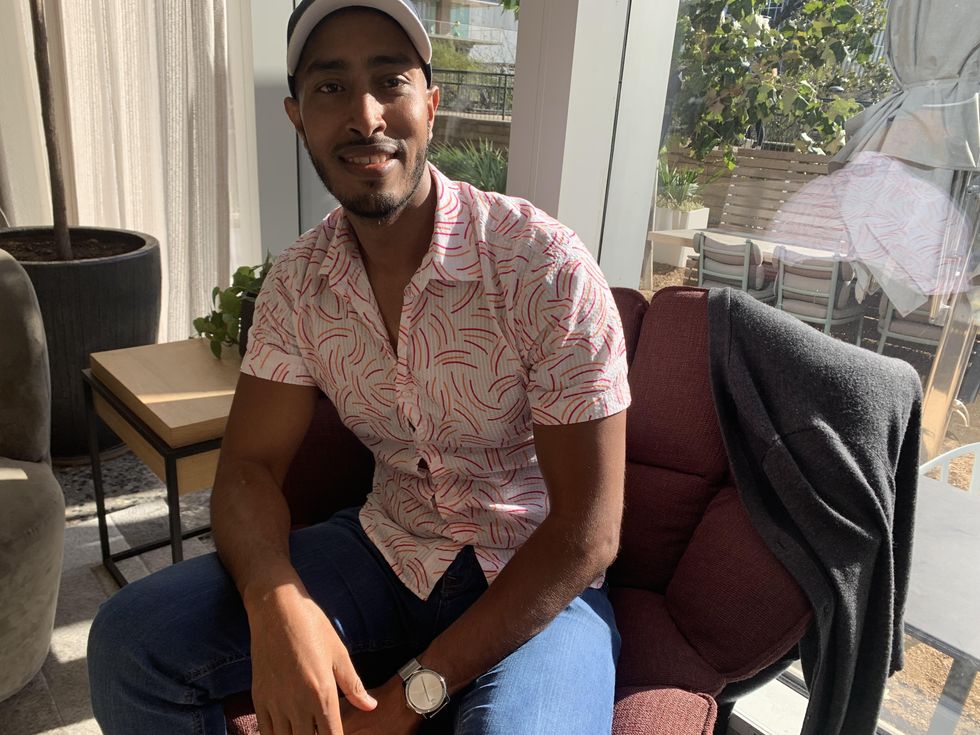 Melaku Mihret, a remote worker a Meta office in the Bay Area, is now living in Austin. (Andrea Guzman)
For Mihret, the biggest driver behind his move was the squeeze of costs in Northern California. If the cost of living wasn't an issue, Mihret said he'd live in the Bay Area. So if Austin continues to become less and less affordable, would Californians go back?
For Mihret, not many places come close to what California offers. He points to the nature, such as the mountains and lakes, in California and the massive tech hub it is. Austin is "not even nearly close to California," Mihret said, after acknowledging Austin's growth as an emerging tech hub.
Meanwhile others like Ian Davies, who grew up in Austin and left in 2011 when he was in high school, much prefer living in Austin.

His family had moved to Philadelphia, years passed and he eventually landed a job in financial operations at NBC Universal in Los Angeles, California. When the option of remote work during the pandemic came around, he longed to return home.

"I couldn't wait to move back to Austin," Davies said. "Not that I didn't enjoy my time in LA. But LA is just a whole other beast than Austin."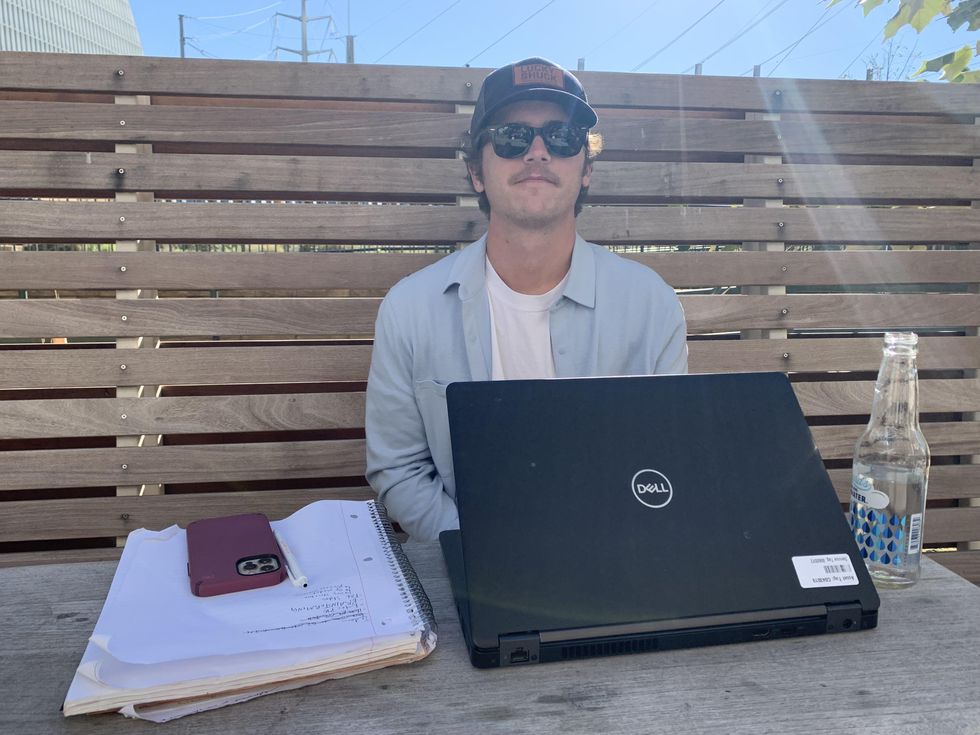 Ian Davies does remote work for NBC Universal in Downtown Austin in early January. (Andrea Guzman)
But a downside he says is it's become more expensive in the past year and half since he returned. The Austin-Round Rock-Georgetown metro area had the 12th highest change in a recent study on cost of living increases across the country. And among the nation's top 10 tech hubs, Austin saw the largest year-over-year increase in average rent this past September, with an average of $1,647.
It's a cost of a growing city. Davies sees a positive in all the growth, as he enjoys living in a city with a diverse population, like when he was in LA.
"There's a group of Austinites who are very against people moving here, and I'm definitely not part of that crowd. I want to share this city with other people. I think it's awesome."

He says he wouldn't want to be anywhere else.
"I hope that Austin can keep its soul and keep its weirdness. Like blues and rock and live music," Davies said. "I haven't seen much of that change. I hope people that move here can adapt the spirit of the past and carry that."