Get connected with our daily update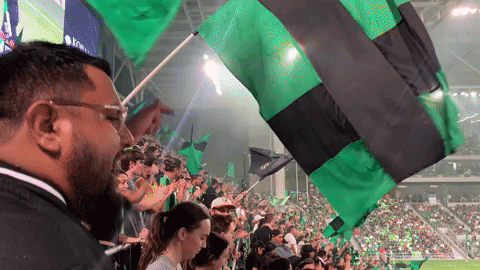 When Q2 Stadium head chef Sam Boisjoly began choosing what food would be offered at Austin FC matches, he said he hoped to create a microcosm of Austin within the stadium walls.
"If I had a friend that had a layover for three hours at Austin... if he came here, he would be able to see Austin," Boisjoly said.
---
Just a month after opening its doors, Boisjoly's wishes have come true. Sold out crowds continue to pack 20,500 Verde seats as they celebrate Austin's first major league team with pride and a party spirit.
Before home team Austin FC ever stepped foot on the pitch to play, Q2 Stadium was christened by the world champion U.S. Women's National Team as they played Nigeria in front of a sold-out crowd on June 16. Thousands of fans decked out in red, white and blue flocked to the stadium, proudly sang the national anthem and threw up a "tifo," or gigantic banner, to commemorate the match.
They did much of the same at Austin FC's first home match on June 19 in a celebration that was clearly about more than the team. With Minister of Culture Matthew McConaughey banding a conga drum, a massive art piece depicting iconic Austin figures, and Austin musician Jackie Venson giving a prematch performance, the game was clearly a tribute to city of Austin itself.
Rigo Rodriguez, a leader in fan club Los Verdes who helped create the tifo, said it all adds up to create an unforgettable experience at Q2.
"It's not just about the tifo, it's not just about the music, it comes all together... (and) becomes the heartbeat of Austin," Rodriguez said. "Every little bit helps to create something special for the city."
The matchday experience has become an all-day affair. As early as 11 a.m., a Verde army flocks to dozens of local bars and breweries, including nearby fan club headquarters Hopsquad and Circle Brewing, to get the party started. Sometimes, thousands can be seen marching on the stadium with the fan band La Murga, and supporters wearing anything from kilts to bright green wrestling masks lead chants outside Q2 before the stadium opens.
Once inside, fans can choose from dozens of local vendors, meet the mascot of the week—a rescue dog from Austin Pets Alive!—and hang out at Q2's giant Beer Hall, which features dozens of local beers on draft. Nearly every match, fan club members prepare a special presentation—from Pride art to Austin-centric chants—just before the national anthem is sung by a well-known local artist.
The supporters' section becomes nearly as entertaining as the match itself as they keep chants going all match long, release Verde smoke and toss their beers high into the air. Around the stadium, diehard fans and first-timers mingle as the club plays down below.
There's a reason that Austin FC's fan base has attracted both supporters with no prior soccer knowledge as and futbol fanatics. Many had been fighting to bring a team to Austin for years, and supporters recognize the importance of the club every single matchday.
Jay Torres, a "capo," or band leader for La Murga, was one of the first to get his "home"—the Austin FC crest—tattooed on his arm. Torres was part of the movement to bring a team to Austin as far back as 2018.
"It pulls the city together... it's beautiful," Torres said. "Lake Travis, Del Valle, and everything in between, we're all hanging out and pulling in the same direction. It brings people together."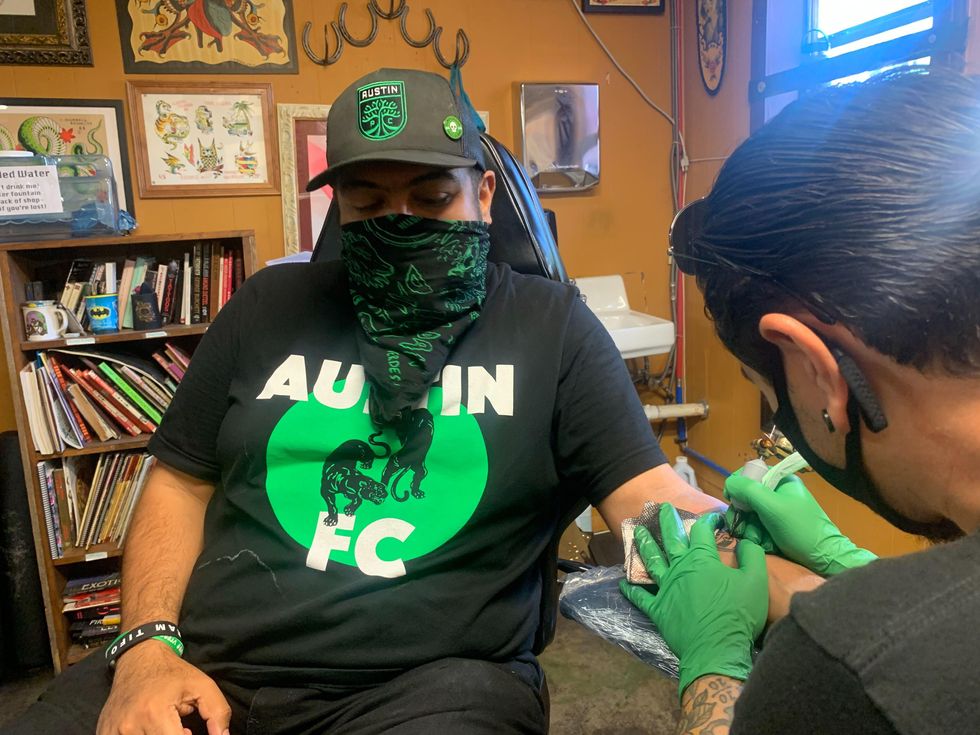 Even when Austin FC was scoreless for the first three matches within their home fortress, Austin fans continued to sing for their team as they kept a steady drum beat with glow-in-the-dark bass drums. Three weeks later, when Austin broke the floodgates with four goals in a match, the already-loud crowd was deafening. Lights were dimmed to a deep Verde as over 20,000 cheered in Austin.
Austin FC player Jon Gallagher broke the ice with the first goal at Q2 Stadium in front of a roaring crowd. (Austin FC/Twitter)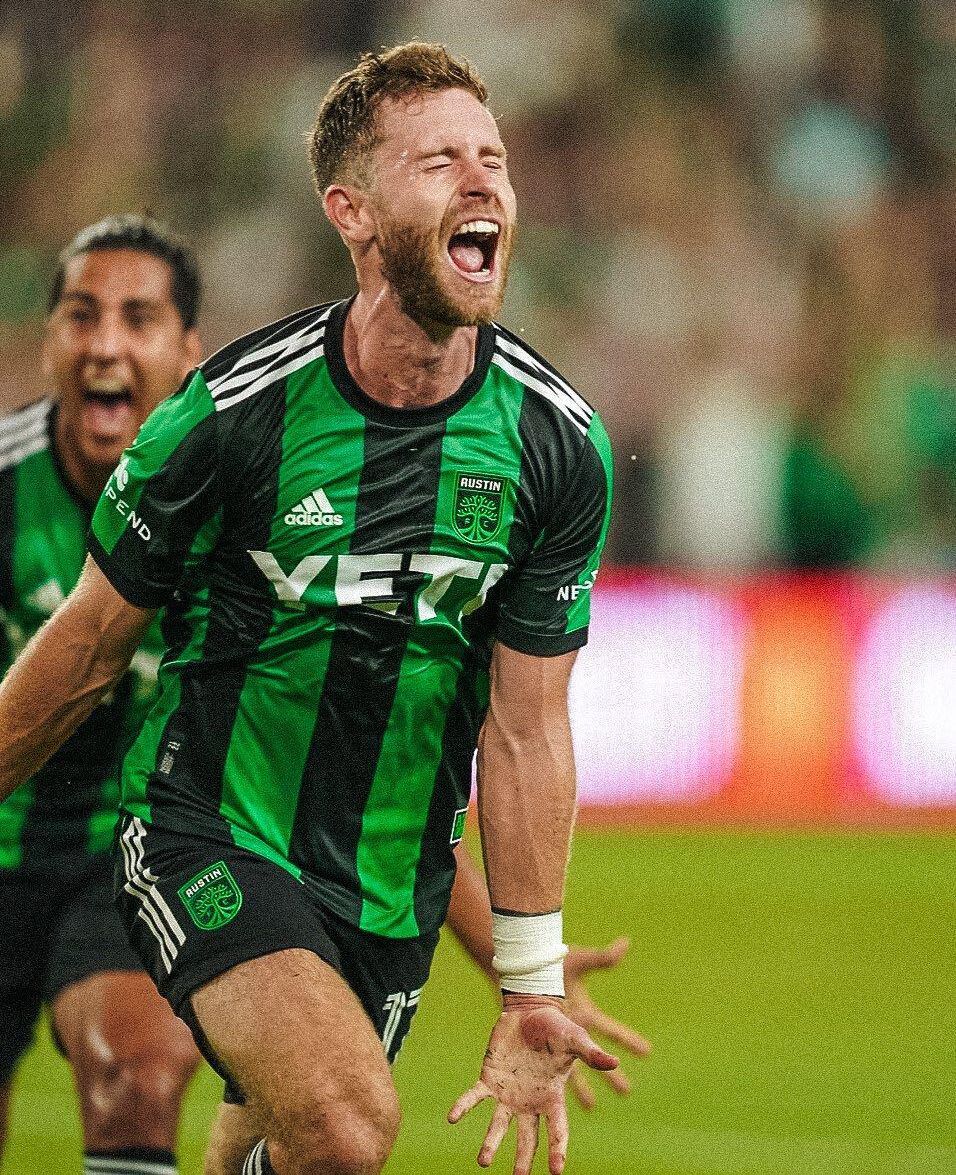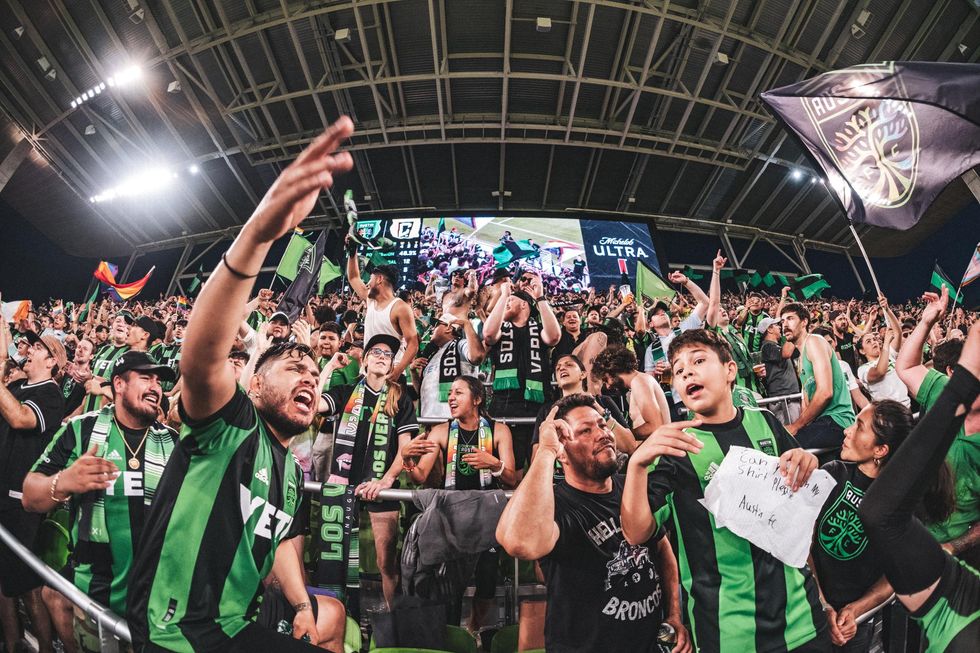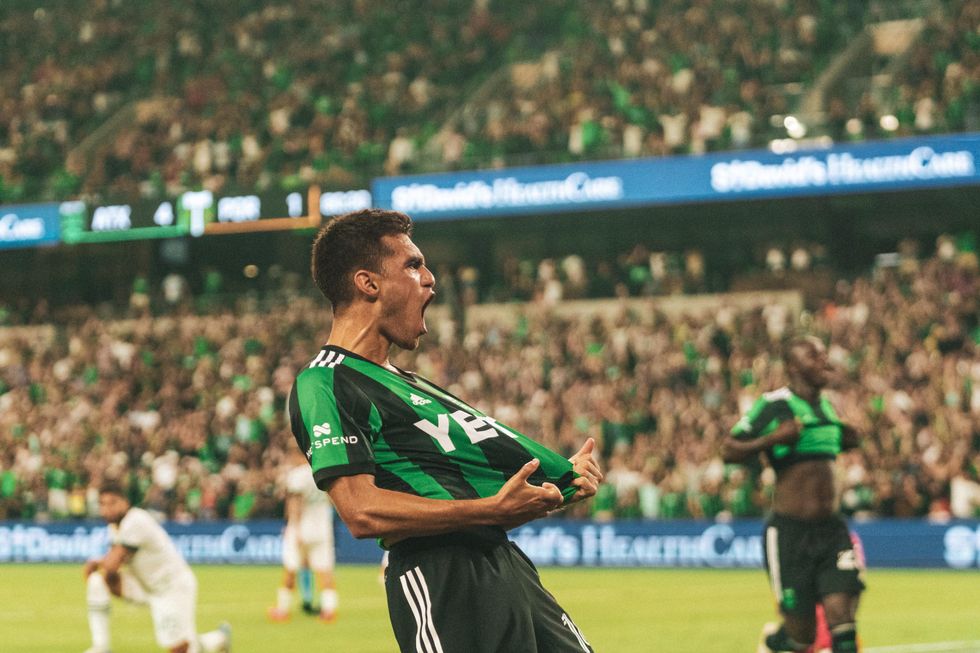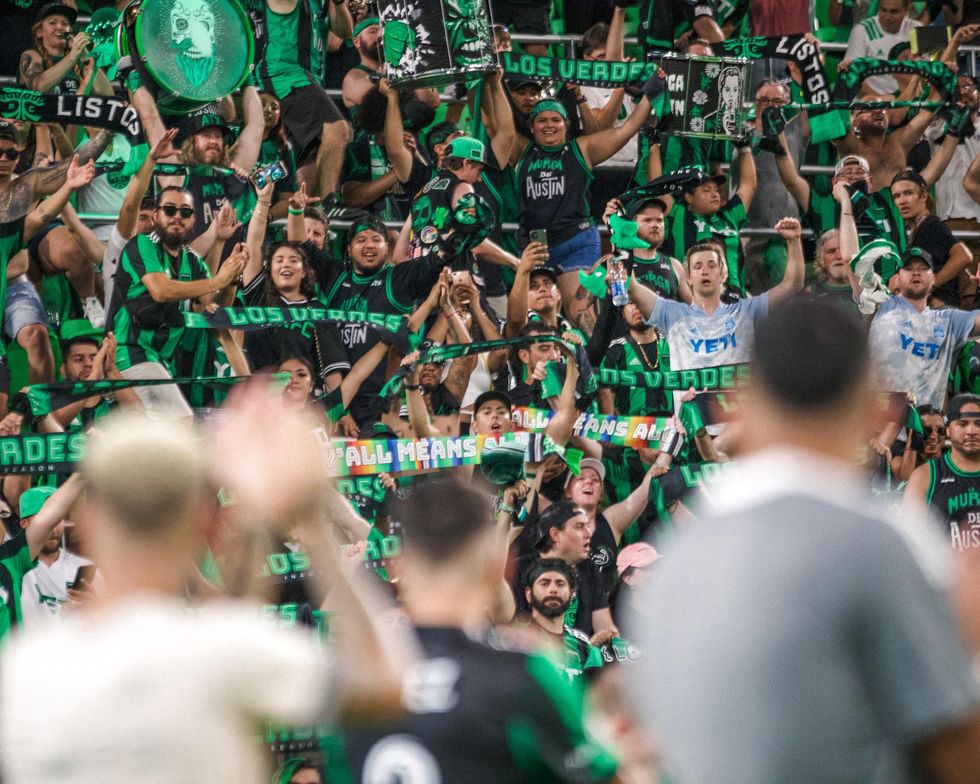 At the Austin FC friendly match vs. all-star Mexican team Tigres UANL on Tuesday, Della W., who was decked out head to toe with the club's Verde colors, said the match was more about Austin than anything else.
"It's about supporting Austin and the city and showing people our culture... what we're about," Della said.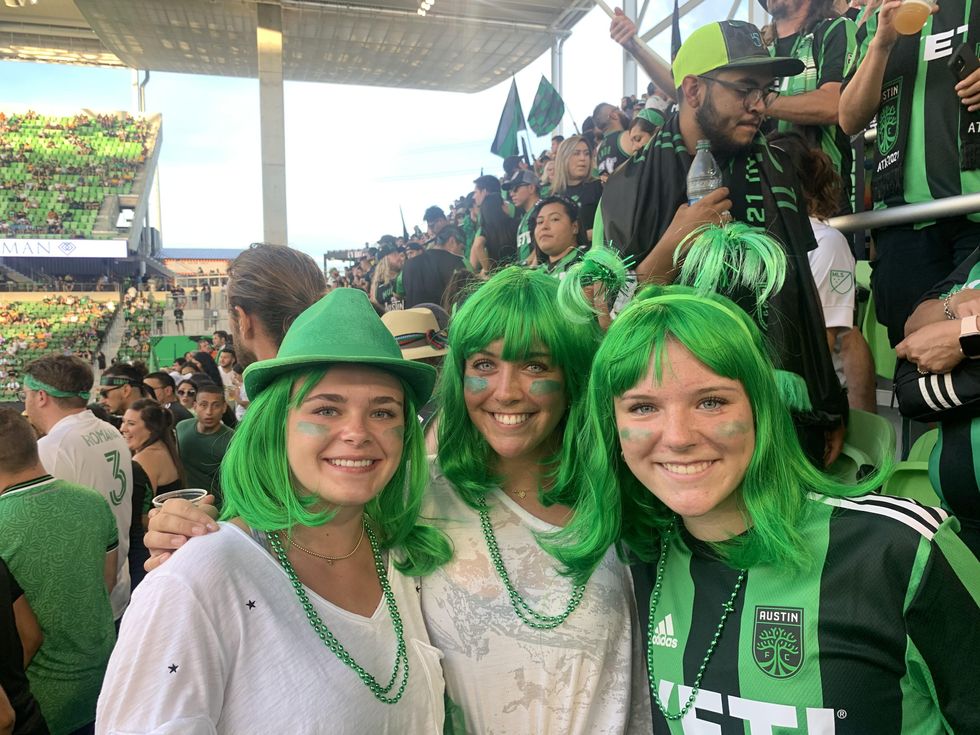 Della W., pictured left, said Austin FC matches are about more than just soccer- they're also an exhibition of Austin pride. (Claire Partain/Austonia)
All things Austin—from tacos to live music to a diverse soccer-loving community—are always on full display at Q2 Stadium, Austin's biggest party.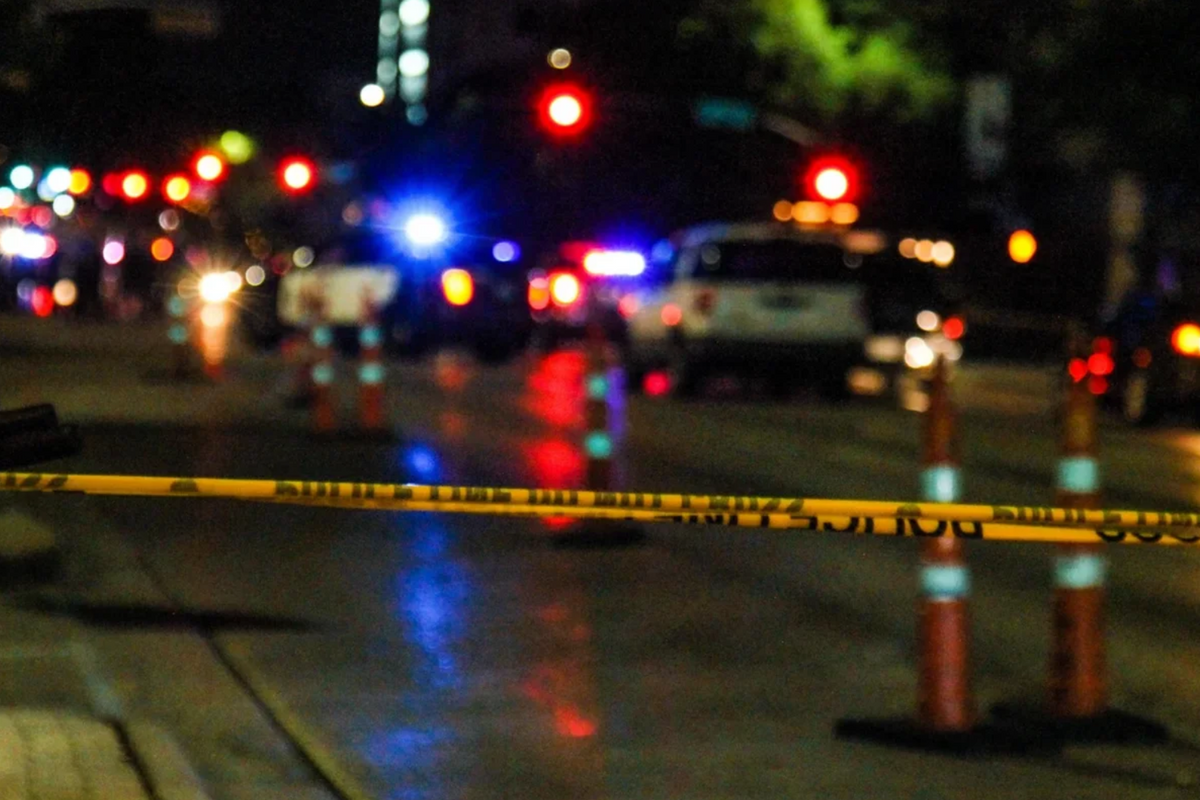 The Austin Police Department is investigating a suspicious death near Waterloo Park on Thursday night.
At the intersection of 12th and Red River streets, police received multiple calls at around 8:40 p.m. about a man covered in blood running in the roadway. Police say the man had potentially been stabbed. Austin-Travis County EMS transported the injured man to a local hospital, where he was pronounced dead.
No suspect is in custody at this time, and police did not reveal any suspect information in a late-night media briefing.
APD is asking anyone with information on this incident to contact Crime Stoppers at 512-472-TIPS or the homicide tip line at 512-477-3588.
Police said this was the second homicide incident they responded to in less than 24 hours.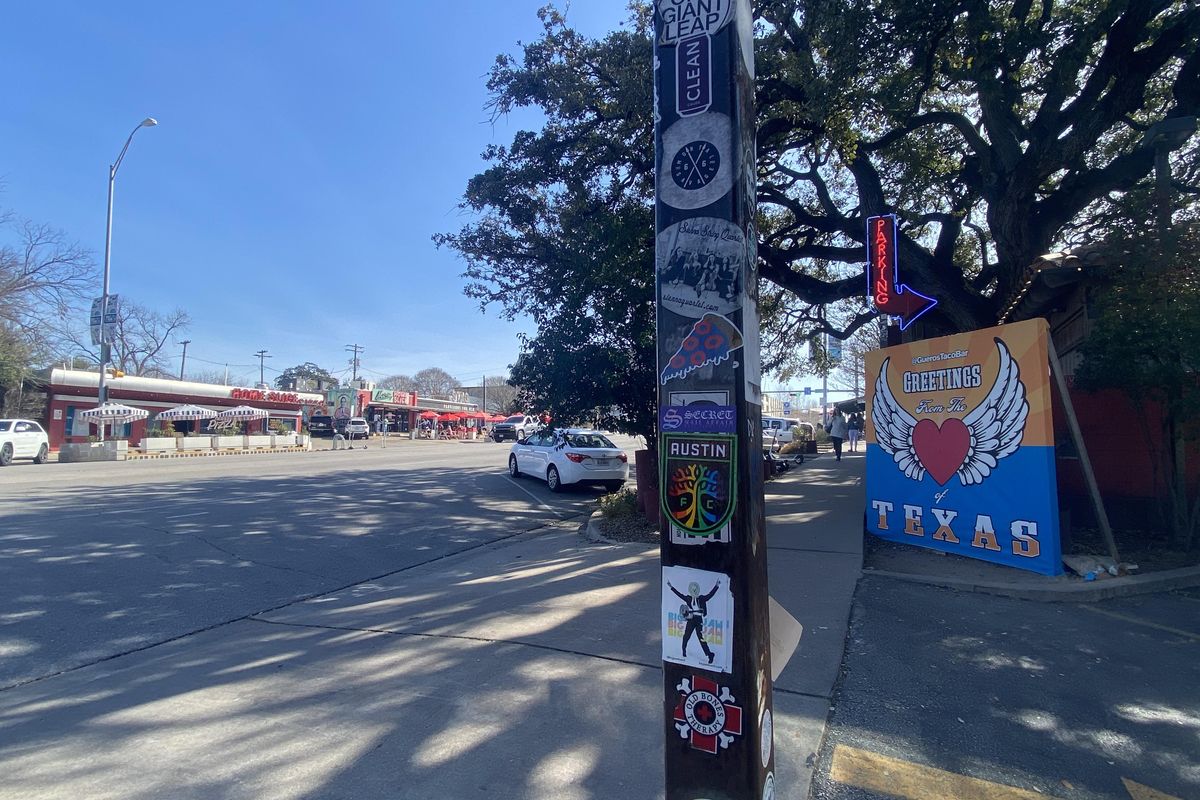 By Samuel Stark
Those of us who have braved the journey to find parking on South Congress Avenue during peak hours know it is not for the faint of heart.
You might be circling, searching for an open spot for what feels like hours. Euphoria fills your spirit when you think you have finally found that perfect spot. But almost as quickly as your optimism ascended, it dissipates as you realize there is an almost inconceivably small car scooched all the way up to the curb. Your journey continues.
The Transportation Department is aware of the parking challenges in the area and is ready to take some steps based on recommendations that came from a study of the parking in the South Congress District, coordinated by the Downtown Austin Alliance.
"(South Congress is) experiencing the issues that happen when you grow businesses within a district: Everybody wants to go there," Jason Redfern, division manager at the Transportation Department, told the Monitor. "And now we have to employ those tools to better manage all the parking and interest within that district," he added.
The South Congress District parking study was split into two phases. Phase one aimed to diagnose the problems through data collection and analysis, and phase two laid out strategies to mitigate them.
The study found that many cars stay parked in the South Congress District, particularly on South Congress Avenue, for extended periods, sometimes beyond eight hours. Further, for the drivers who are violating parking rules, there is limited enforcement due in part to a lack of resources to fund enforcers.
Also, of the 5,400 parking spaces they tallied in the area, nearly 40 percent of the spots available at peak hours go underutilized, while spots on South Congress Avenue stay filled.
One of the study recommendations the Transportation Department is currently going forward with is the establishment of South Congress District as a Parking and Transportation Management District, a defined area that would benefit from the addition of parking meters. If a PTMD is approved in this area, 51 percent of the revenue collected from the parking meters would go to funding transportation-related projects within the district, Redfern said. See the proposed South Congress PTMD boundary here.
These parking districts already exist in the Austin area, including one on the east side.
"We've leveraged dollars (from) the East Austin area (PTMD) to help finish an intersection improvement project where they're going to put in ADA-compliant ramps," Redfern said.
Though eventually the Transportation Department will put meters into the South Congress District if the PTMD is approved, Redfern said they want to ensure other issues, such as simplifying and standardizing residential permit parking, are in place before they add them.
The parking study found that currently in the South Congress District there are 13 different types of residential parking permits, which have varying restrictions. The study authors point out that these different types of permits are "confusing" and suggest that this contributes to the underutilization of available spots, including for employees of South Congress establishments, outside of South Congress Avenue.
Before the PTMD strategy in the South Congress District is adopted, the plans will be presented before the Urban Transportation Commission and the Mobility Committee. The plan will then be presented to City Council, which will vote on it later this year, Redfern said.