Get connected with our daily update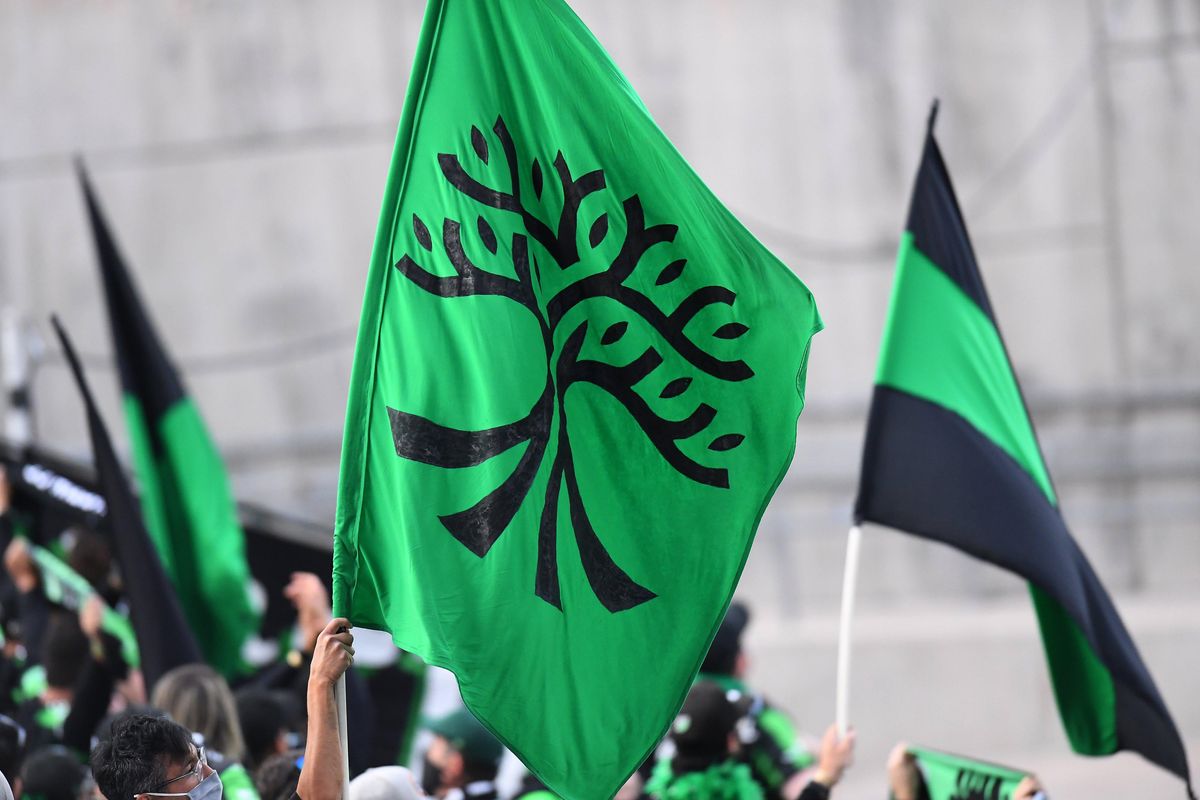 After a flat first half against the Colorado Rapids on Saturday, it was Diego Fagundez who realized the club's first-ever goal in the second match of Austin FC history.
---
Fagundez was pounced on by his teammates as he looked toward the Verde-clad crowd, throwing up a signature LV in recognition of Austin FC fan club Los Verdes. Some cried, others cheered as the team went on to celebrate their first victory.
The club has a lot to live up to after their explosive 3-1 win on Saturday, which featured a nonstop 12-minute stretch of three unanswered Austin FC goals. Designated Player Cecilio Dominguez scored twice after Fagundez, helping to shut down the Rapids and keep a wave of energy through the end of the match.
With a decisive win in their rearview and the expectations of the entire league on their shoulders, Austin FC is looking to keep their momentum and secure their second win in history this weekend.
Austin FC vs. Minnesota United
Minnesota United is coming off of a 4th place finish in the Western Conference, but the Loons have only managed to score once in both matches played this season.
The club lost big (4-0) to the Seattle Sounders for their season opener, but that could've been more of a reflection of Seattle, an MLS Cup favorite, than themselves.
Minnesota's lone goal came from midfielder Robin Lod, who scored in the last five minutes of play against Real Salt Lake and was the closest to scoring against the Sounders. The Loons also like to keep possession, so ATXFC will need to capitalize on opportunities they get in the final third.
Austin FC has had its share of troubles too, including what looks to be lack of communication and some midfielding mishaps. With two starters like defender Matt Besler and midfielder Tomas Pochettino back, however, Austin FC is more poised than ever to live up to their potential, and they're definitely in higher spirits after Saturday's match.
Projected starting lineup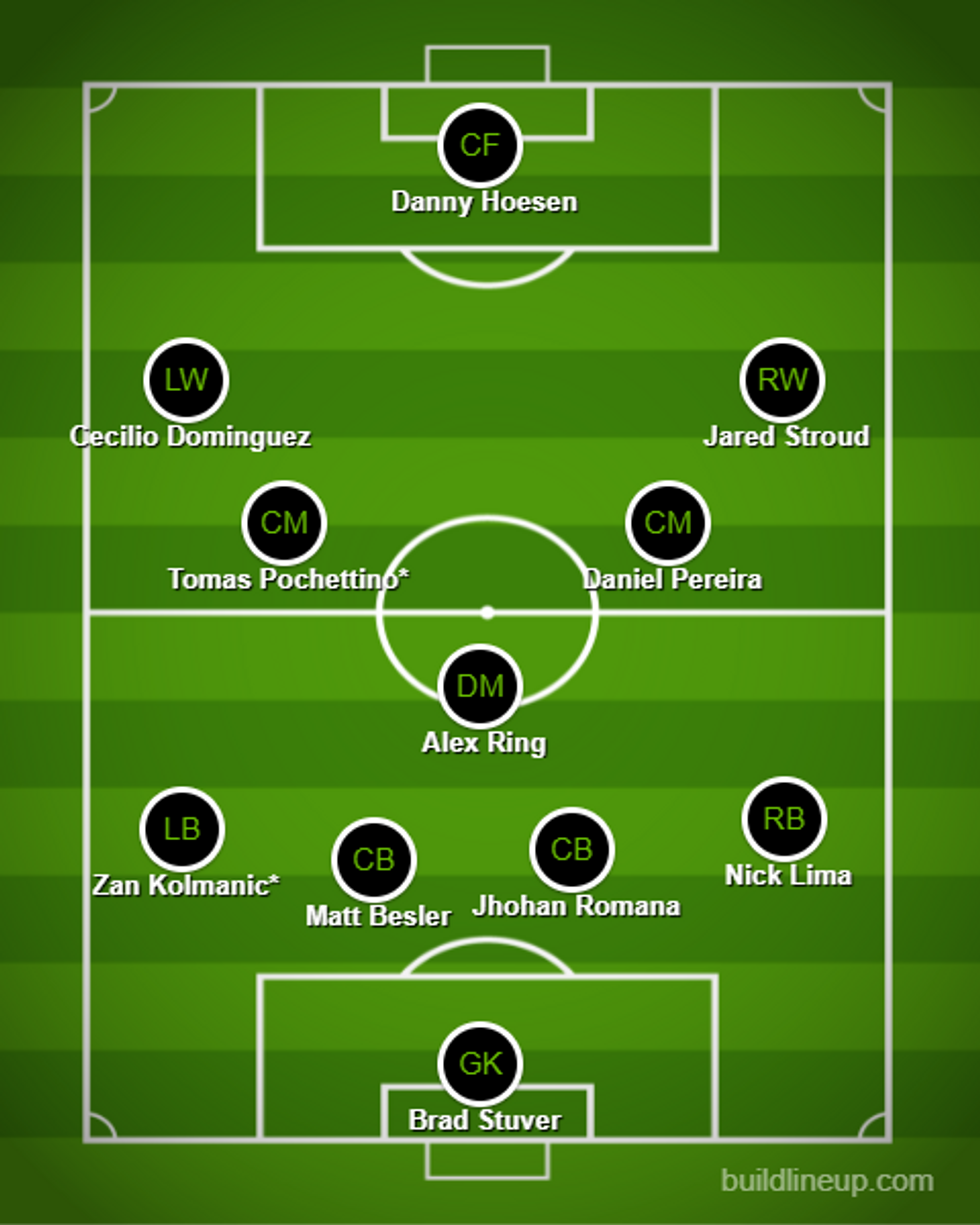 Last week's match saw several big changes to the lineup, several of which came out less than an hour before kickoff. With DP Tomas Pochettino out due to "registration issues" per a request by the MLS, Matt Besler out due to the birth of his third child and Rodney Redes swapped for Jared Stroud to resemble a 4-4-2 format, it took a while for Austin FC to get their footing.
They managed, however, and started that glorious 12-minute stretch that would secure the win with three back-to-back goals.
So, why change it up?
It wouldn't be a huge surprise if Redes made his way back onto the starting pitch, but Stroud gave no inclination that he was going to give it up easily. Redes did log the assist for Cecilio Dominguez's second goal, however, and he very nearly made the match 4-1 on his own toward the end of the second half. It's a bit of a toss-up.
Poche is back! Until Wednesday afternoon, we had only vague answers as to why he was mysteriously snatched out of the lineup at the MLS's request just before the Rapids match. In a brief announcement, Austin FC announced that Pochettino is available "for all future competitions."
Finally, Sweat was confirmed to have torn his ACL last week in the Rapids match. He'll be out for a while. Luckily, we've already seen potential in fellow left back Zan Kolmanic, the 20-year-old who recently joined the team after finishing out play in Slovenia. Wolff says he could be the fittest on the team since his season ended the latest, and he's positioned to get the most minutes in left back.
Austonia FC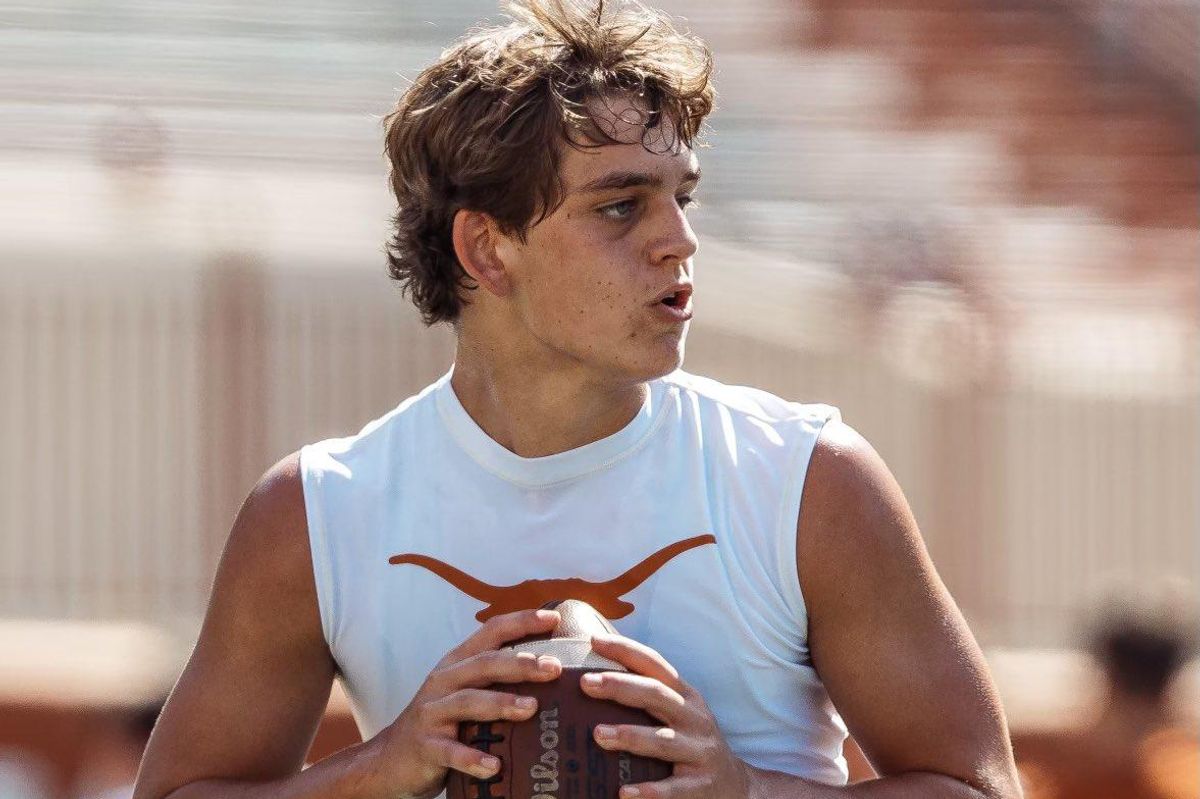 Arch Manning, the latest prospect in the Manning football family and No. 1 recruit in the class of 2023, has committed to the University of Texas.
Manning is the nephew of Eli and Peyton Manning and the son of Cooper Manning, a former wide receiver for Ole Miss. The Manning football legacy began with Archie Manning, Arch Manning's grandfather and namesake who played for the New Orleans Saints throughout the 1970s.
Manning joins head Texas football coach Steve Sarkisian's program after a disappointing 5-7 first season. Manning, who has been the starting quarterback at New Orlean's Newman High School since he was a freshman, was the No. 1 recruit in the 2023 class, according to 247sports.
Manning had plenty of SEC suitors, including Georgia, Alabama and LSU, but committed to Texas after a recent visit to Austin.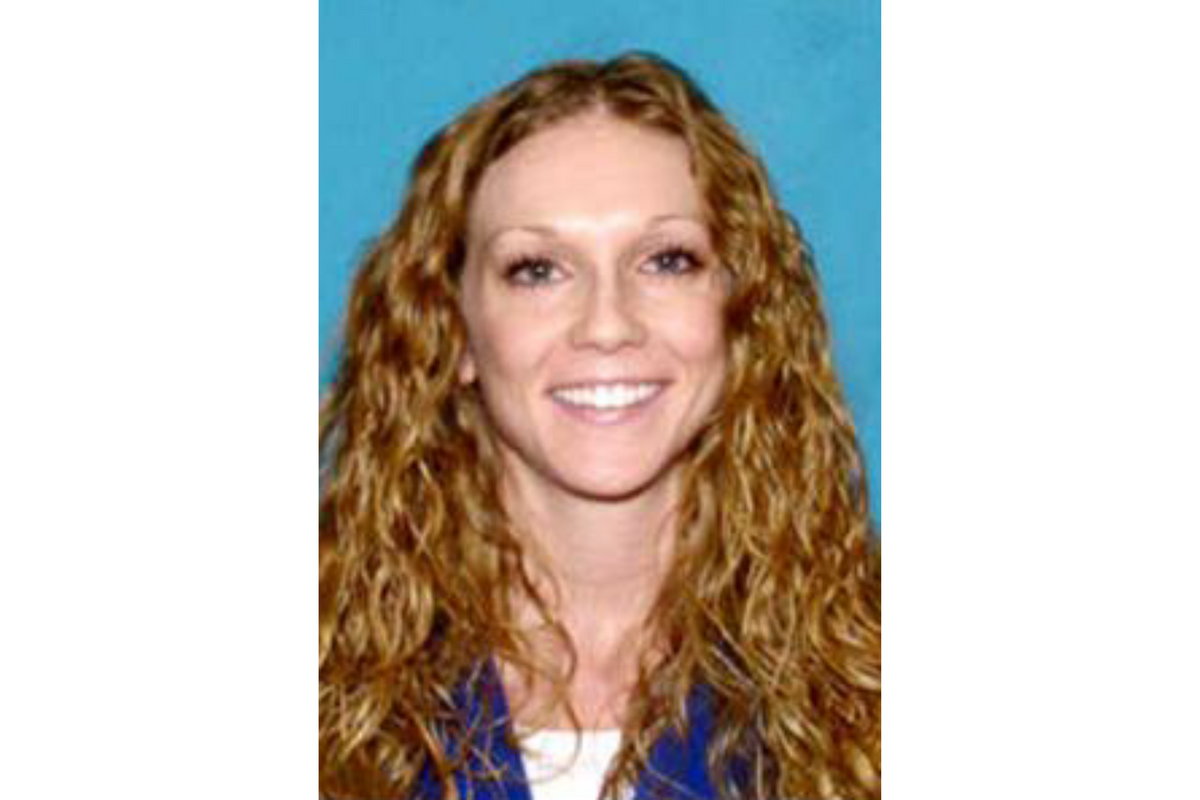 The Lone Star Fugitive Task Force has found the Jeep belonging to Kaitlin Armstrong, the accused murderer of professional cyclist Moriah "Mo" Wilson.
Armstrong is suspected to have killed Wilson—who was visiting Austin for a race in Hico, Texas last month—in a crime of passion after Wilson met up with her short-term ex-boyfriend Colin Strickland.
The Task Force said the black Jeep Cherokee was sold to a South Austin CarMax dealership on May 13, one day after being questioned by the Austin Police Department, for $12,200.
Armstrong was spotted at Austin-Bergstrom International Airport the next day, en route to LaGuardia Airport, but officials said they lost her trail after she was dropped off at Newark Liberty International Airport on May 18.
Investigators were unable to find any flight reservations under the name "Kaitlin Armstrong" and believe she may be using her sister's name, Christine.
The case has been designated as a U.S. Marshals Service major case, which brings in more resources to the investigation; officials consider Armstrong dangerous. According to an anonymous tipster, Armstrong became "furious," when she found out about Wilson and Strickland's meeting and wanted to "kill" her.
Authorities believe the longer Armstrong is evading arrest, the more dangerous she may become, so anyone who sees her is encouraged to call 911 instead of approaching her. A $6,000 reward, along with an additional $15,000 from an anonymous donor, has been issued for information leading to her capture.