Get connected with our daily update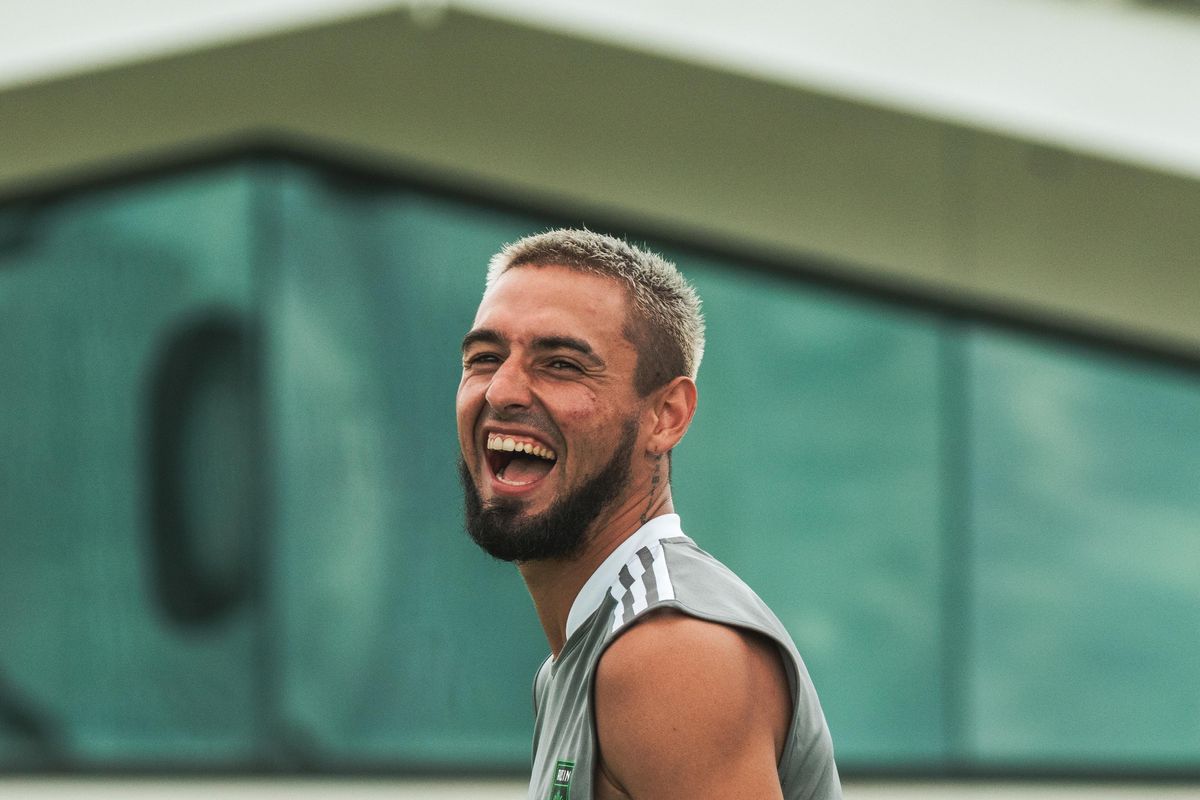 It's going to take a lot to replicate the excitement from Austin FC's home opener—McConaughey and his conga drum to the 50-foot-tall handpainted tifo. Instead, the club will look to replicate something else on Wednesday: as they head to Minnesota for the second time this season, they'll look to tally another win in Minneapolis.
---
Austin FC got their second-ever win against Minnesota United on May 1 when Diego Fagundez scored his second straight goal to take the match 1-0. The club was hot off of an explosive 3-1 win against Colorado: now, they've got momentum from their fanbase but none at goal.
The club has just one goal in five straight matches, and they've had to rely on the excellent Brad Stuver to keep balls out of their own net. Still, they had one of their best matches to date as they debuted at Q2 Stadium and they're bound to crack the ice soon.
For those not making it up North, here's what to expect and where to watch tomorrow's match.
What to expect
He did it again. 🤩
Shoutout to @JollyJ_Tweets for that pass! pic.twitter.com/STPA5t53DX

— Austin FC (@AustinFC) May 2, 2021
Austin was riding on a high when they last walked into Minnesota's Allianz Field: fresh off a 3-1 breakout win that saw Fagundez nab the first club goal and Cecilio Dominguez score twice in ten minutes, the club quickly garnered the attention of the entire league.
The club beat Minnesota 1-0 but nearly lost it when Minnesota's Emmanuel Reynoso got one past Stuver; instead, it hit the post and Austin had a winning record for the only time this season.
While Austin was early in their road stretch and energized by newness, Minnesota was winless and nearly scoreless after a 4-0 loss to the Seattle Sounders in the season opener. Now, they're 11th in the West (just below Austin FC) and are fresh off a pair of 1-1 draws to Real Salt Lake and FC Dallas.
This will be a battle between two teams that can't seem to put points on the board. Austin has pushed through three draws of their own, two of them scoreless, to tally six goals, while Minnesota has just five.
Minnesota has played just twice in five weeks, and its offense is now headed by Franco Fragapane, who is coming from Argentina's Club Atletico Talleres, the same club that Austin FC Tomas Pochettino last played for. Because of botched paperwork, Fragapane is with the Loons instead of Salt Lake, where he originally signed, and he's already scored once and threatened goal several times.
While Austin will need to watch out for Fragapane, Minnesota will be facing Fagundez, the club's scrappiest talent, Jon Gallagher, the spirited striker-turned-winger, and Dominguez, who has had the most significant threats on goal for most of the season. Both teams will need to get over their confidence issues and break the ice on scoring if they want more than a scoreless draw.
Projected starting lineup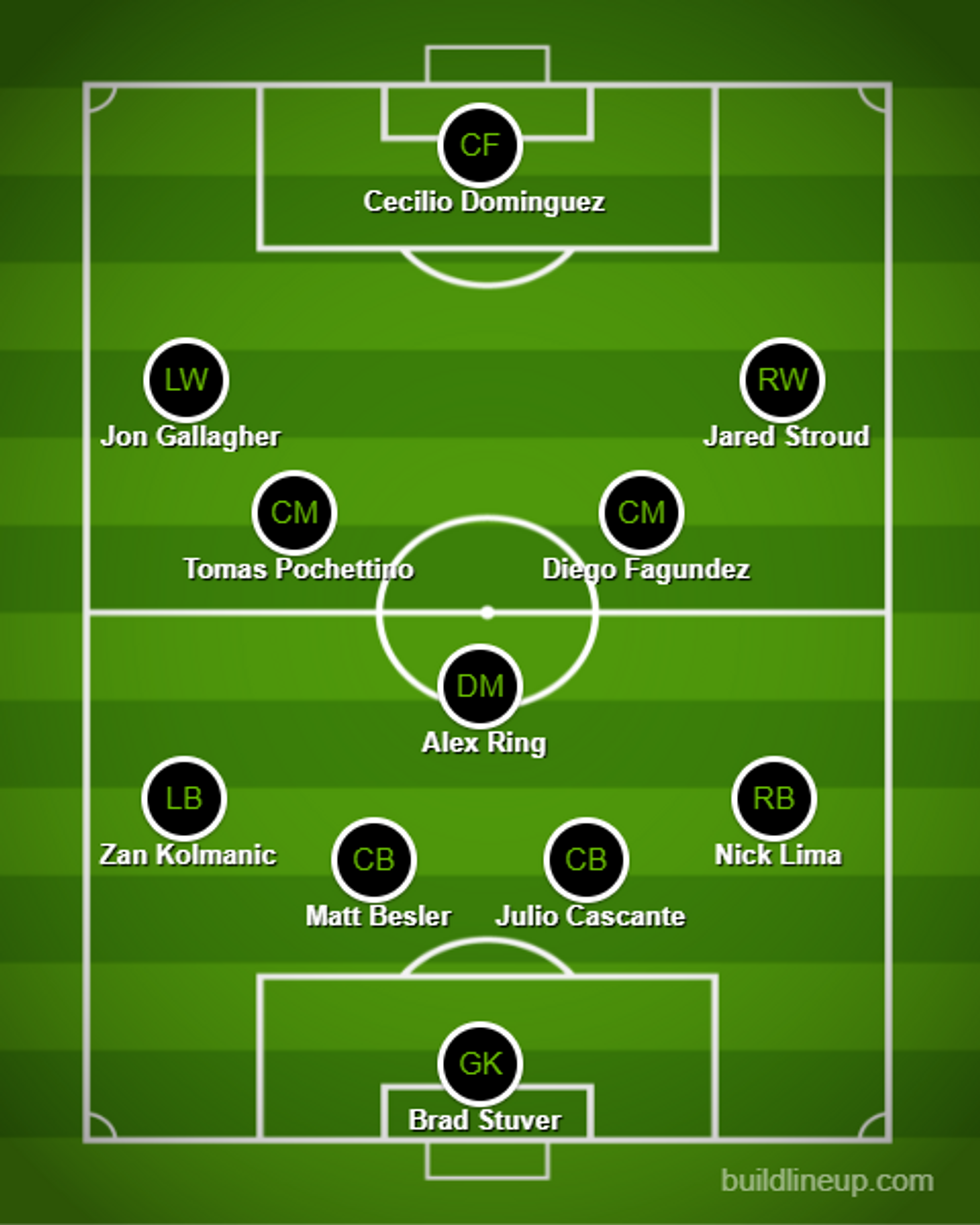 (Claire Partain/Austonia)
Austin FC found their sweet spot in their home opener, even if the scoreboard doesn't show it. Although Dominguez just has one goal after switching to the top of the pitch, he's found his stride up in front. Meanwhile, winger Gallagher and midfielder Fagundez have stolen the show on either side, hustling their way up and down the pitch to keep the match alive. Without goals to show for it, however, Austin FC's defense can't make the team win games.
The club has a few holes in the back as well, which have luckily been patched by superstar Brad Stuver. Don't be surprised if Stuver is given the MLS Goalkeeper of the Year award if he keeps it up; on Saturday, he tied his career best once again with nine saves.
Where to watch
This one's for you, Austin.

Come join us for the Official #AustinFC Watch Party this Wednesday at Lavaca Street Bar, pres. by @Heineken_US. pic.twitter.com/UmSXmG653X

— Austin FC (@AustinFC) June 21, 2021
The club will be states away for the last time in a while, but Austin FC supporters' groups are keeping the party in Austin for anyone looking to watch.
Here's some Wednesday watch parties to look for:
Austin FC official watch party, Lavaca Street Bar 3121 S Lamar Blvd.
Los Verdes watch party, The Bungalow 92 Rainey St- starting at 6 p.m., fan band La Murga de Austin will start the day off with a parade leading to Lavaca Street Bar. Ten percent of proceeds go to the band.
Austin Anthem watch party, Easy Tiger, 3508 S Lamar Blvd.- Austin FC's largest club will host a watch party at Easy Tiger in South Austin.
30+ Pub Clubs and other bars will also play the match across the city.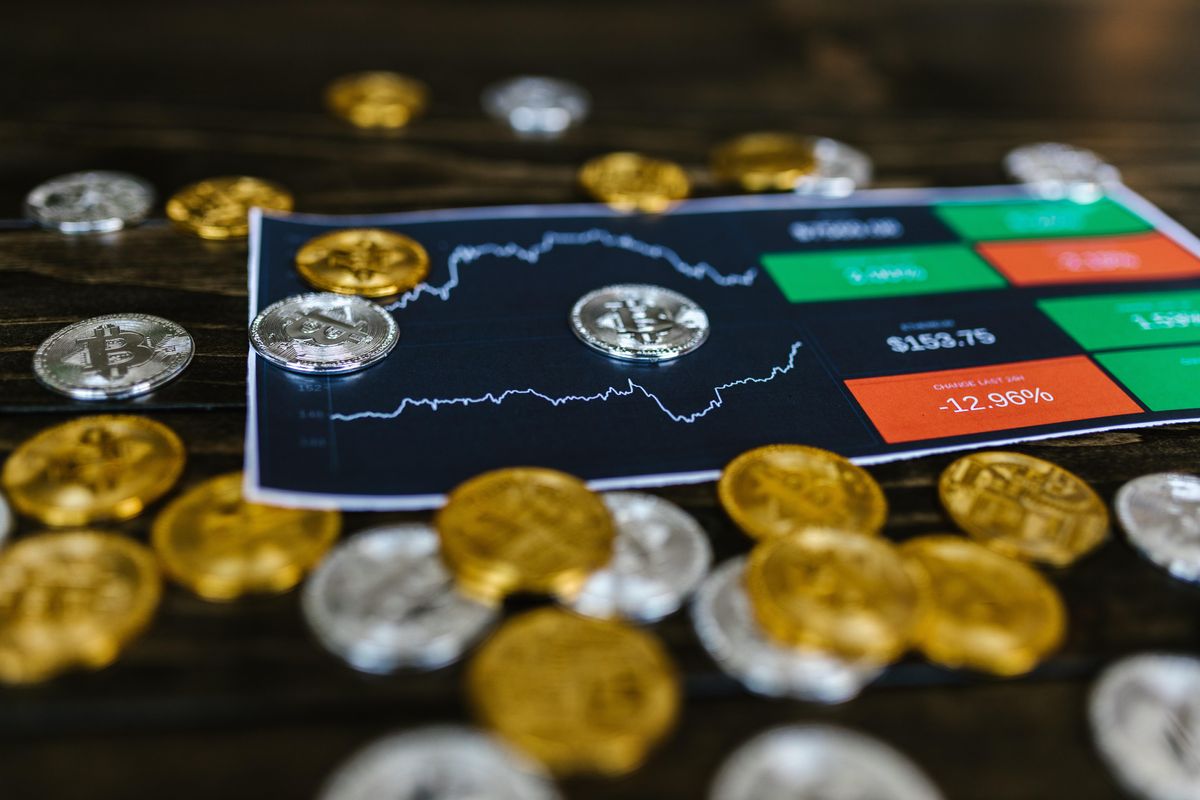 Lately, the crypto market is looking shaky.
The price of bitcoin fell by more than half from its high, the digital currency luna crashed to $0 and a type of so-called stablecoin TerraUSD has been described as dead.
Reporting from the LA Times notes that experts seeing a correlation between traditional markets and the cryptocurrency market is high right now, with plunges in one being followed by a plunge in the other. On Wednesday, stocks had their worst day in more than two years with the Dow Jones Industrial Average falling 1,164 points.
Crypto's volatility has long been questioned, especially after SXSW this year was filled with Web3 enthusiasts and displays.
With 8% of Texans owning Bitcoin and many others involved in the local crypto and Web3 scene, what are they feeling amid the crash?
In a written comment to Austonia, ATX DAO said a positive with the downturn is that "most of the speculative moneygrab type projects get washed out of the market, and the quality projects that deliver real value remain and gather more attention."
The group went on to say it could work to their advantage as they carry out their latest project: a mural at Native Hostel that will have an NFT version. They'll use sales toward donations to HOPE Outdoor Gallery, a local nonprofit that supports artists and creatives.
Meanwhile, Yagub Rahimov, a founder of an Austin-based Web3 company explains that they aren't really impacted by the crash.
Since the company known as Tested Web functions as a Web3 online reputation marketplace, it is utilizing blockchain technology without tokenizing.
"We are a share to earn marketplace. That means that any activity that users have on tested web.com, we will be rewarding," Rahimov said. "Those rewards are coming in the form of rewards points. And every quarter they can opt in to receive either a gift card or a check. We are not issuing any cryptocurrency. That's one of the important elements that I believe we got it right that way."
With recent developments at Tested Web, Rahimov says he "couldn't be happier." After struggling to find tech talent in early spring, he's had a hiring spree in the last 10 days and received a $1 million grant and partnership with Silent Notary, a blockchain-powered validation provider.
But his recent business success aside, Rahimov is noticing what's happening in the markets and predicts that the correlation between the crypto market and traditional one will be broken.
"The way Bitcoin was introduced back in 2009, it was as a reply or response to the 2008 market crash," Rahimov said. "And it really feels like we are in 2007, 2008, actually, early, early days of the market crash. And if it becomes that way, very likely that the winner is going to be those of decentralized parties."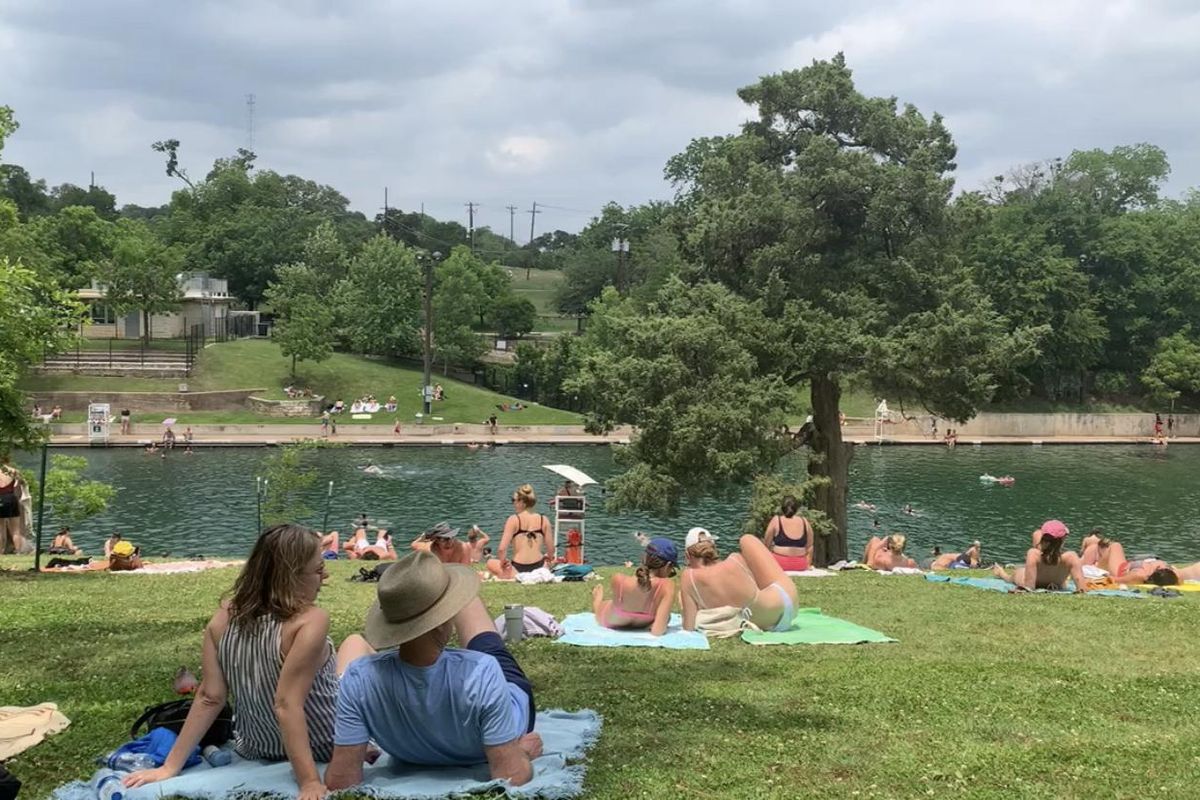 Barton Springs Pool is on a condensed schedule while the city tries to fill out its lifeguard roster.
The popular pool is currently closed on Mondays, Wednesdays and Thursdays while it navigates a lifeguard shortage. The city is offering bonuses to new applicants who can start by early June.
Austin Parks and Recreation Assistant Director Jodi Jay said there are 207 lifeguards ready to work and 100 incoming but the department needs 750 to be fully staffed.
Zoom out: The pandemic has had a lasting impact on hiring—in 2019, the city was able to hire 850 lifeguards. The Aquatic Department has been unable to match those numbers since it reopened training classes in spring of 2021.
Why it matters: The city needs at least 400 lifeguards, plus 30 with open water certification, to open pools on a modified schedule by June 4. Without hitting that mark, some facilities could limit hours or close.
The job pays between $16-19 an hour, anyone over 15 can get certified and there are bonuses on the table:
$500 bonus if you get certified and start working by June 6.
$500 bonus if you work through August 14.
$250 bonus if you get advanced certification.
Austin Parks and Rec's Aquatic Division serves 45 public aquatic facilities—including Barton Springs pool and a number of regional pools.
Find the full list here.