Get connected with our daily update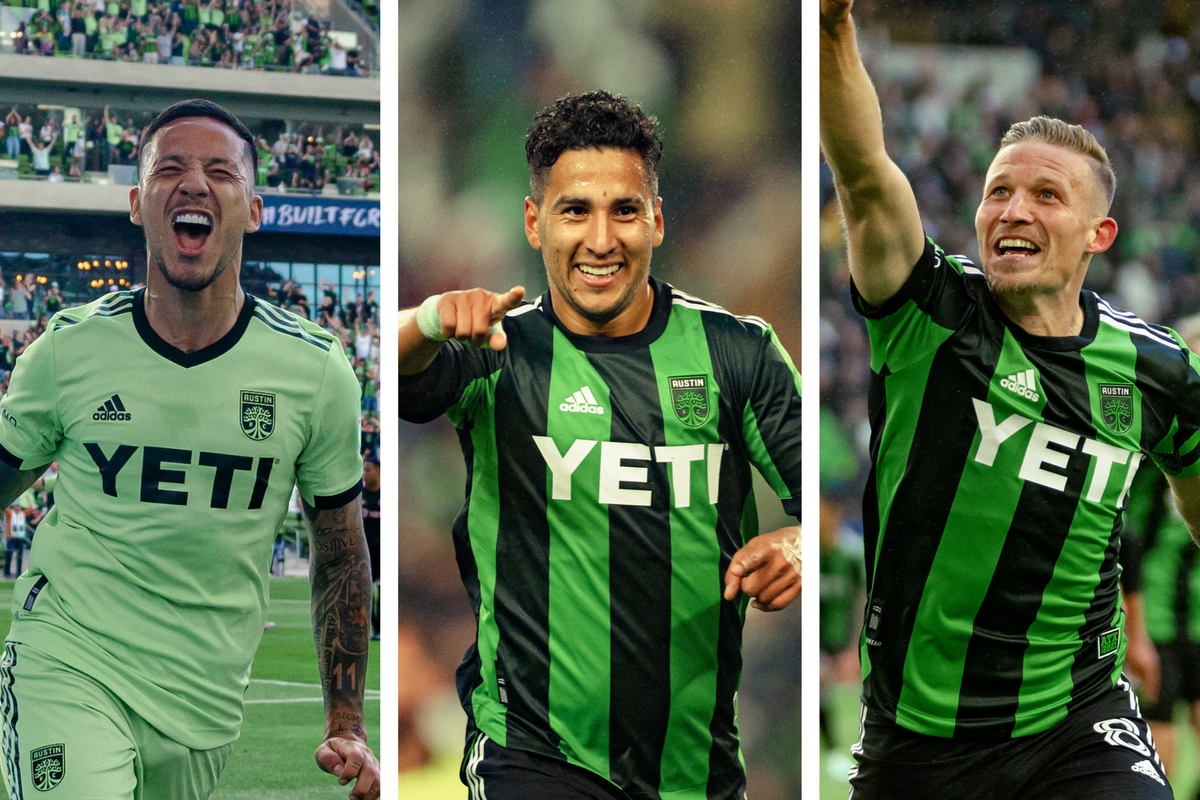 Austin FC forked over $13.8 million for its second-year salary budget—a 50% increase from last season, when the club spent the second-least in the league on its players, according to Major League Soccer Players' Association data.
---
That means three players within its Verde ranks are now bona fide millionaires, and they've got the drip and on-field skills to show it.
Here's a look at the players making a cool milly—or more—with Austin FC:
No. 1—Sebastian Driussi, $2.3 million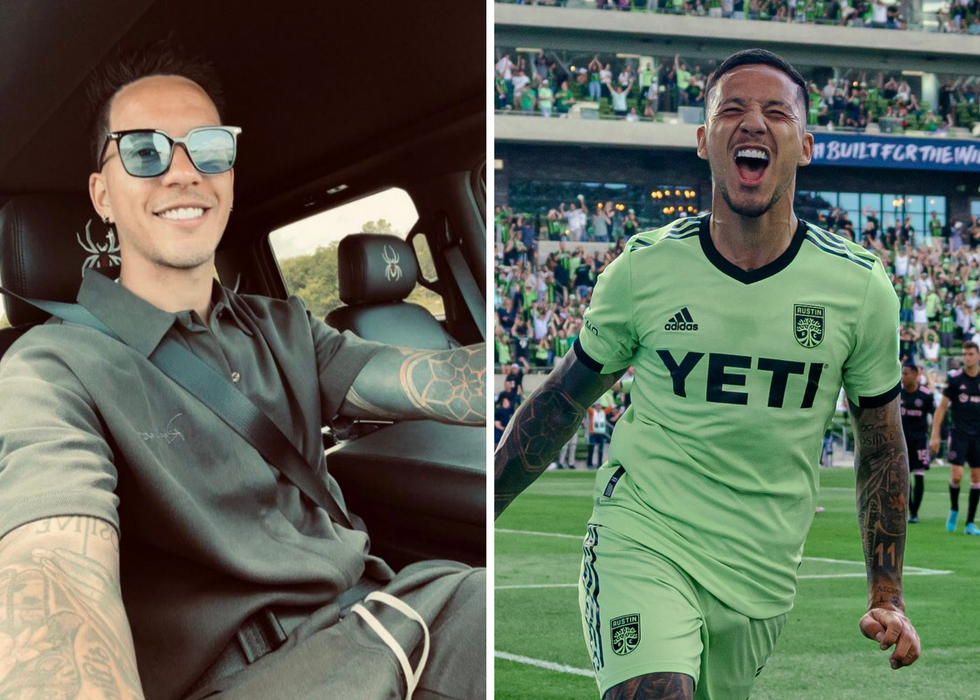 Argentinian forward Sebastian Driussi makes more than any other player on the Austin FC roster. (Sebastian Driussi/Instagram) (Austin FC/Twitter)
There's a reason why Sebastian Driussi can be seen whipping into practice in a Lamborghini or decked-out Chevy Black Widow: the Designated Player has made more than any other Austin FC athlete for two seasons in a row.
This year, that salary amounts to $2,332,000 in guaranteed compensation. That's a far cry from Chicago Fire's Sheridan Shaqiri, who will rake in over $8 million this year, and it's less than most club's top-billed player, but still ranks 22nd in the league.
And each dollar is well-earned. Driussi came to the program as a sort of outlier among MLS teams, many of whom have a habit of picking out aging European stars to take the helm of their team. The 26-year-old Argentine was plucked from Russia after four hot-and-cold seasons in the Russian Premier League, coming to the MLS for the first time in the Verde and Black roster.
In a few months, Driussi merged with his new team halfway through its first season and doubled its expected goals. Now, the forward is an MVP contender after spending a few weeks as the team's top goalscorer. He's put down seven goals and two assists for Austin FC and helped the club rise to third in the MLS West.
2. Cecilio Dominguez—$1.7 million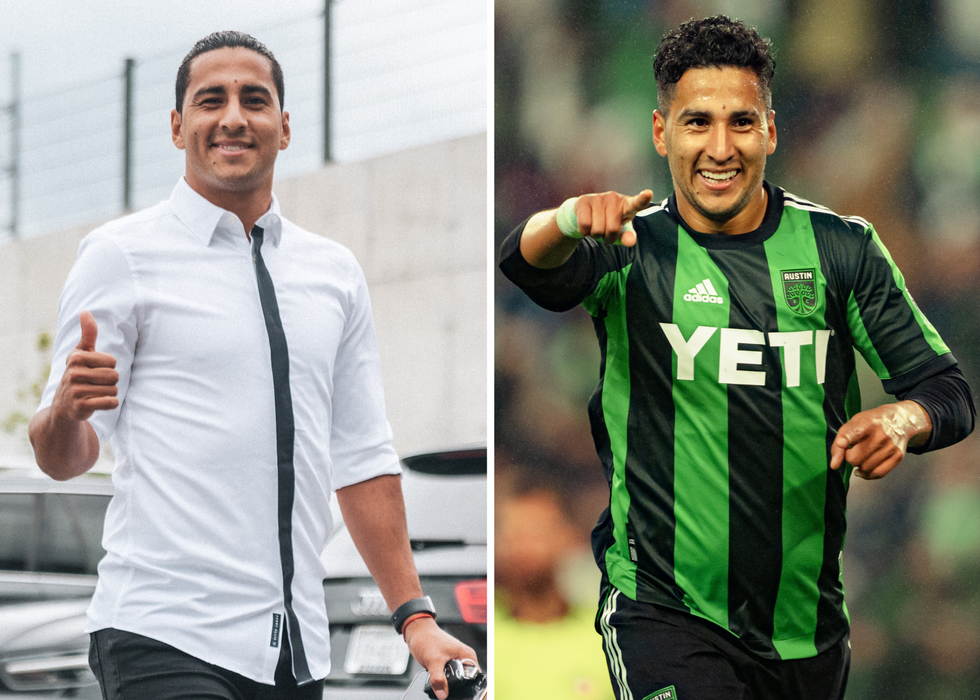 Cecilio Dominguez, Austin FC's original DP, has missed the pitch for six weeks due to possible "verbal and emotional abuse." (Austin FC/Twitter)
Behind Driussi, the next-richest Austin FC player is Cecilio Dominguez, the club's first DP who has spent six weeks away due to off-the-pitch controversy.
Dominguez was wrapped up in an MLS investigation after Austin police were called to his ex-partner's home in early April due to alleged "verbal and emotional abuse." The investigation has since been dropped, but the repercussions of the call linger as fans call for the forward to no longer return to the pitch.
If Austin FC adheres to those fans' wishes and gives up Dominguez in the summer transfer window, the club will free up $1,736,000, or the 35th-highest compensation in the league, in its salary budget.
3. Alex Ring—$1.6 million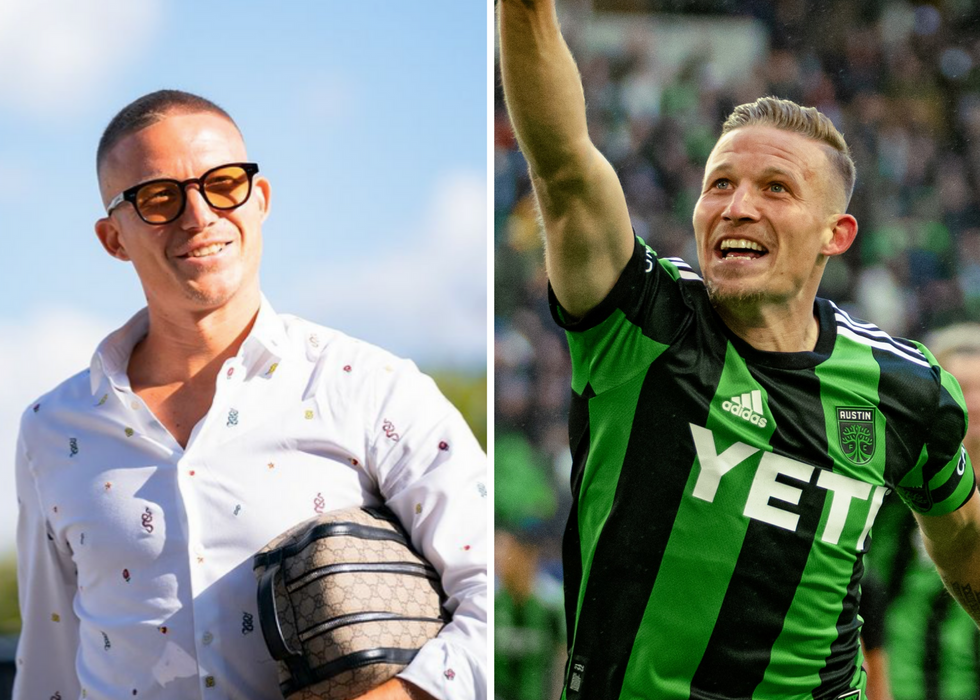 Austin FC's Captain Alex Ring mans the midfield for the club. (Austin FC/Twitter)
Coming in at a close third on Austin FC's budget books is Captain Alex Ring, who earned a raise and DP status this season after a year at the lead of head coach Josh Wolff's new system.
Ring now makes $1,640,000 in guaranteed compensation—a number that some have deemed too high after a few stumbles this season. Still, Ring has led the team to first in the MLS West just two years into its existence, and he's racked up two goals and three assists so far this season.
The low-ballers 
I like it, Picasso https://t.co/rfBlp3TyOOpic.twitter.com/9r5DPr7oLB

— てony Fuentes 🇲🇽 (@tfophotos) May 8, 2022
Fans may not know every player, but if they know any, it's almost always bound to be Diego Fagundez. The midfielder is all-in on Verde—from his hustle to his neon green hair—and leads the MLS in assists this season.
But the fan-favorite is far from breaking the bank, earning the ninth-most on the team with a guaranteed salary of $450,000.
Other possible lowballers include Maxi Urruti, who scored four goals in a four-game stretch and earns $661,000, and Brad Stuver, the star goalkeeper who earns just $185,000 in guaranteed salary.
What it means
My MLS Wages treemap compares payrolls across the league and salary disparities within each roster.
Thanks @MLSPA for the data.
Check out the interactive @tableaupublic to see previous seasons: https://t.co/F2CMPrmvM1pic.twitter.com/SOIGA5lpHE

— Steve Fenn (@StatHunting) May 17, 2022
This time around, the club's salary budget cashed in at 13th in the league. Although its budget is a far cry from LAFC, which consistently spends more than other clubs and topped the list at $21 million this season, the Verde and Black's big-buck spending seems to be paying off.
By May 2021, Austin FC was second to last in salary spending to kick off its first season. And although they nabbed DP Sebastian Driussi and striker Moussa Djitte in the summer transfer window, the club's frugality may have been felt on the field as they finished second to last on the pitch as well.
Interestingly enough, however, total salary budget turned out to have little to no influence on the MLS' final standings last season:
Now, the club has bolstered its front line with multimillion-dollar signings while adding Ruben Gabrielsen to the backline for a cool $950,000. But it hasn't let go of its original M.O.: unlike clubs like Atlanta and Inter Miami CF which tend to spend big on just a few star players, Austin FC continues to spread its salaries a bit more evenly, with its top salary accounting for 16.6% of its total budget.
What that strategy means for the club is unknown, and salary budgets could end up shaken up after the summer's transfer window. Still, it's hard not to notice the team's drastic improvement after making top-dollar signings.
And while the club's salary budget may not stay the same, the swagger Driussi, Dominguez and Ring get from those million-dollar salaries is forever.
(Steven Joyner)
Now, after a surge in the Austin employee headcount, the acquisitions of Instagram and WhatsApp and a name change by its parent company to Meta, preparations are being made for its most striking local office yet.
A drone video taken by Austonia shows the building Meta will occupy, Sixth and Guadalupe, is well into the process of rising up to its full form as a contender for the tallest building in Austin if a 74-story project at 98 Red River St. doesn't beat them out. Once it's completed in 2023, it'll have 589,112 square feet of office space and nearly 350 units of residential space.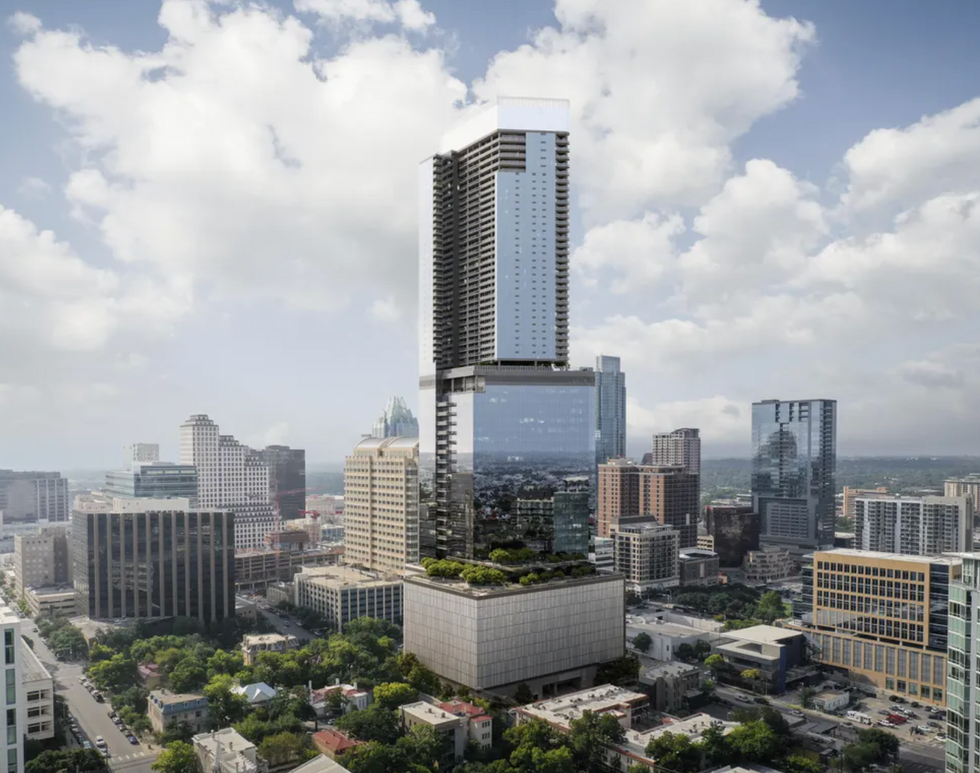 (Gensler)
Ed Muth, Gensler principal-in-charge of the project, says it's one of those buildings that only comes along every so often.
"However, it seems like in Austin, we have more and more of them that continue to happen," Muth said. "But this one is very special for us. It's a combination of three or four building types together with the parking garage, the office and the residential piece all with a ground-level that has retail in it and everything else that makes the building function."
All these pieces coming together are captured in real-time with a camera documenting the building's ascent.

A fan cam for the construction process is fitting for a tower poised to be 66 floors. But Sixth and Guadalupe is more than just its height.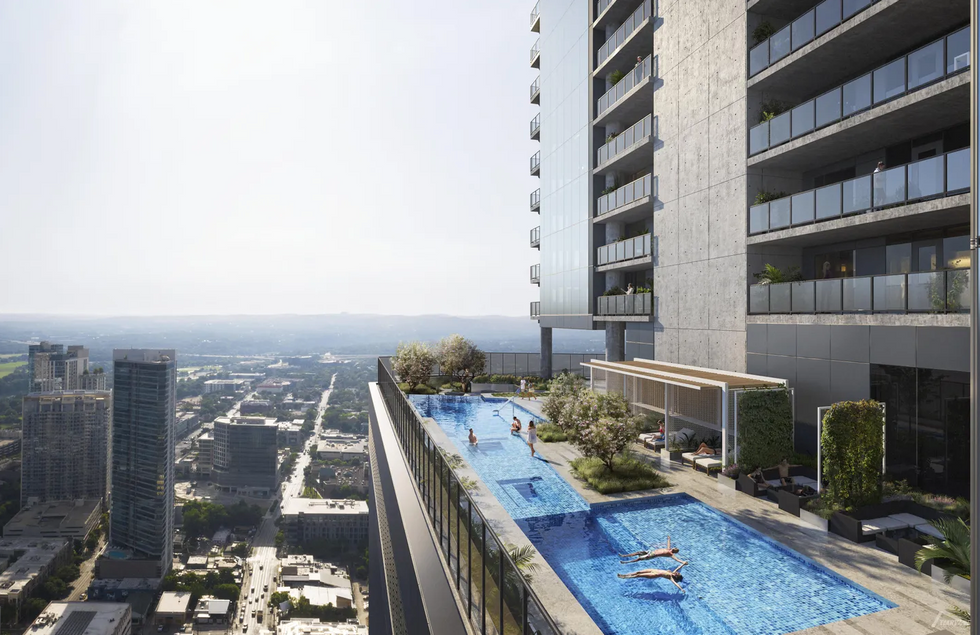 "At the end, you get great views out of the residences and the office space is just incredible because of the floor plate size and just the convenience in downtown," Muth said. "I don't know that there's anything like it or there will be like it for a while in the marketplace. This is gonna set the standard."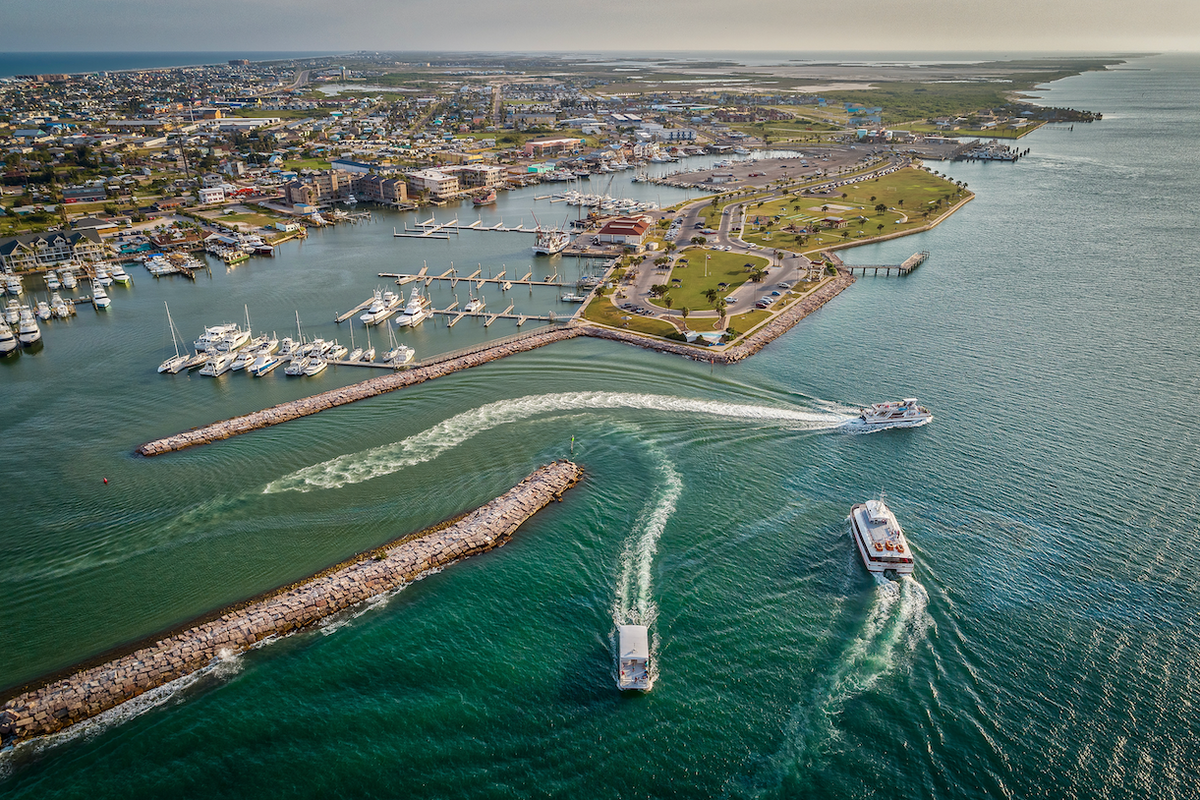 PORT ARANSAS–This is not Hilton Head or Palm Beach, with white tennis shorts and BMWs at the CVS. It's quintessentially Texas, a beach where F-350s line up at the town's three stop lights, and kids from Amarillo stare slack-jawed at "the ocean" for the first time.
Now Father's Day and the 4th of July approach, and a string of 100-degree days lurk ahead in Austin. Here's our survival guide to Port A.
Weather
The average July high in Austin is 95 and in Port Aransas 90.3.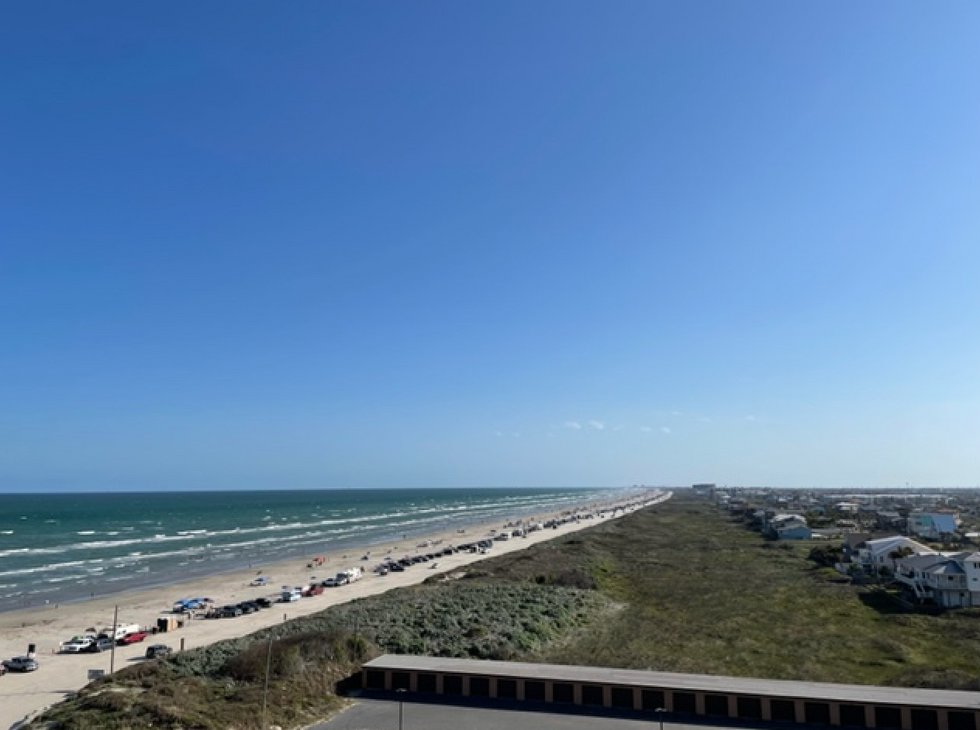 Cars lined up on the beach during Memorial Day weekend. (Rich Oppel)
Getting there
Driving from Austin, the trip is 200 miles or more. That can take four to five and a half hours, depending on time of day and route. Three strategies:

Our favorite: Take toll road SH 130 south to Lockhart and take U.S. 183 to Refugio, left on Texas 774 and follow your navigation to Aransas Pass, then left on Texas 361 to the ferry to Port A. Tips: Leave early. Avoid late Thursday or Fridays. Check the Texas DOT website for ferry wait times, which vary from 15 minutes to an hour.
Second strategy: If the ferry line is long, detour from Bayside south of Refugio to Corpus Christi and come up Mustang Island on highway 361. This adds about 30 miles.
A no-toll route: Southwest on I-35 to San Antonio, then south-southeast on I-37 into Corpus, north on 361. I-35 can be nerve-racking getting out of Austin and going through San Antonio. I-37 is blissfully boring. About 250 miles.
Money-saving tip
On the way in, refill your tank at the H-E-B in Aransas Pass, cheaper by a quarter a gallon than any fuel you'll find on Mustang Island.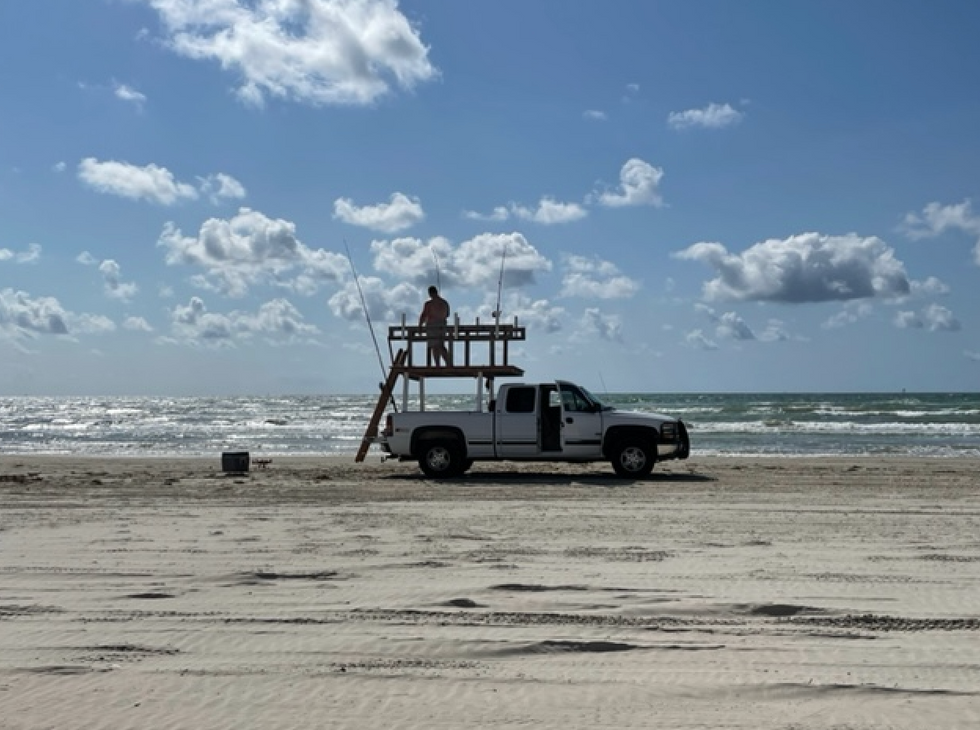 (Rich Oppel)
Sights and sounds
As you drive through South Texas you will see fields of pump jacks and wind turbines as well as fields of corn and soybean and red brangus ranches. Near the Port A ferry, huge turbine blades made in Europe are stacked high. This is a working port, but it is fast-changing.
Lodging
Check VRBO for a condo. The big condos lining the beach (Aransas Princess, The Dunes, Sandpiper, Sea Gull, Mayan Princess and more) have a few pricey rentals left, with a 2-bedroom typically going for $250 to $700 a night.
Camp on the beach. Buy a $12 annual permit at the IGA or any convenience store, and park between markers 0 and 62. Bring a sturdy tent; it can be windy. A trailer or RV are even better.
Rent a cottage off the beach. Scores of new stilt houses and multi-family dwellings were built after Hurricane Harvey laid waste to Port A in 2017. Factoid: The average elevation of Port A is 7 feet. Even cheaper than a Port A back-island rental: Find a place off-island in Rockport or Corpus Christi.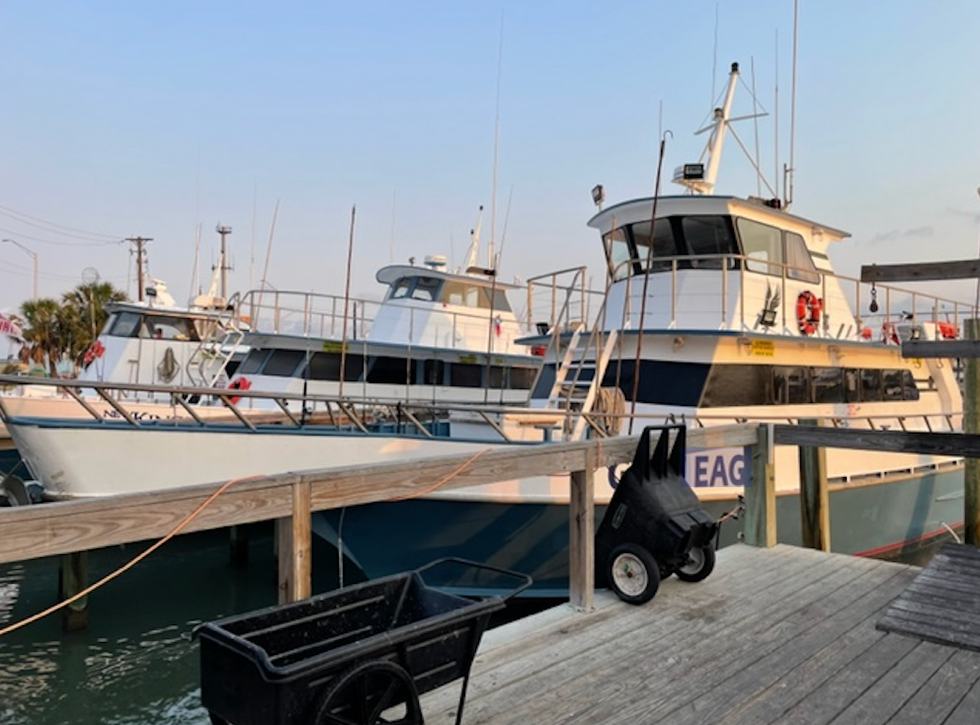 (Rich Oppel)
Food
Our favorites are the Venetian Hot Plate, Roosevelt's, Tortuga and Fins. For a cheeseburger, fries and a beer with a Gulf view, the Beach Lodge. There are 60 restaurants on Mustang Island, and the lines are long in the summer. Get there early or late, or order takeout–which is available at many places. Make reservations at the high-end places. Dress is casual. Anyone with shoelaces is way overdressed.
Fun things to do
Rent a beach cart. They'll run you up to $150 a day. Port A is one of the few places in Texas where they can be operated by unlicensed drivers 16 and older. Cart rental places outnumber seagulls.
Cast a fishing line off the South Jetty, and then watch petroleum tankers and cargo ships glide through Aransas Pass, coming from or going to Corpus Christi docks.
See hundreds of species of birds at the Turnbull Birding Center.
Eat seafood at Snoopy's Pier, overlooking Laguna Madre, on South Padre Island Drive 20 miles south of Port A. Afterward, take the kids to Scoopy's next door for ice cream.
Ride slowly along the beach and people-watch, or park and stroll or run along the wide strand. Watch the sunrise at Horace Caldwell Pier.
It's red snapper season. Take a head boat out of Deep Sea Headquarters for a $125, eight-hour trip 20 to 30 miles out. Limit out with two 16-inch or larger snapper. Great eating.
Hard truth
Port A has gotten expensive since huricane Harvey. Labor costs are skyrocketing because waiters, cleaning people and store attendants can't find affordable housing on the island. If you haven't been there in a few years, expect sticker shock.