Get connected with our daily update
Looks like you might want to get budgeting advice from Austin FC.
For its first season, Austin FC spent $9.1 million, the second least in the league,, according to the MLSPA's 2021 salary release.
---
That's less than the salary budgets of almost every expansion team's first season in the last six years. Clubs like LAFC, who spent $14.1 million in 2018, and NYCFC, who used $17.4 million in 2015 to build their first lineup, dished out millions more than Austin FC for their inaugural seasons.
The club's use of salary money—or lack thereof—is impressive considering the team they've built, and it also could mean a new addition is on the way. Austin FC has a Designated Player slot left, a title that allows clubs to spend more on a star player, and rumors have swirled that the club will pick a new gem to head their offense in the summer transfer window.
Here's a breakdown of how Austin FC's salary spending stacks up to other first-year expansion teams:
Austin FC keeps a low budget for first year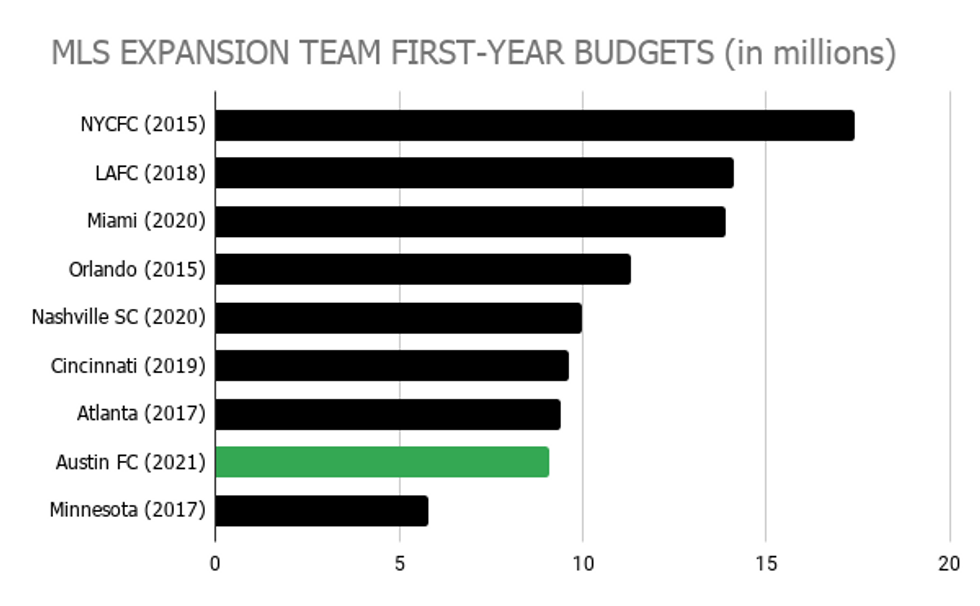 Austin FC has spent the second-least out of any first-year expansion team since 2015. (Claire Partain/Austonia)
Austin FC spent millions less than several breakout clubs, including one of the most successful expansion franchises ever, LAFC. The club spent less than most recent clubs Inter Miami and Nashville SC, both of which expanded in 2020, but spent nearly double that of Minnesota United, which spent just $5.8 million in 2017.
This is despite exponentially increasing salary averages in MLS in the past six years. The average base salary for non-Designated Players on the senior roster has more than doubled in that time frame, according to the MLSPA.
Austin FC spreads the wealth compared to other expansion clubs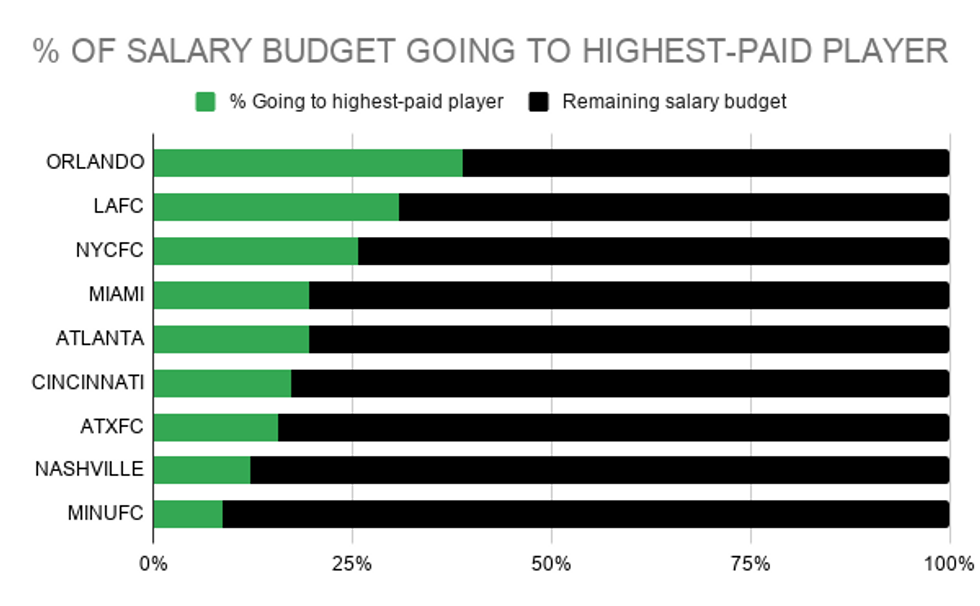 Austin FC spent less of their budget on their highest-paid player than most expansion teams did for their first year. (Claire Partain/Austonia)
Austin FC spent 18.6% percent of its salary on their highest-paid player, Cecilio Dominguez. That's a smaller percentage than six of the eight expansion teams since 2015.
Expansion clubs have a choice when they join the league: build up a roster of mid-range names and homegrown players or bank on a big-name star to build the team's reputation. For instance, Orlando City paid only one player over a million in their inaugural season, Kaka, and they spent a whopping $7 million, more than any other team on the list.
LAFC's successful 2018 campaign was headlined by DP Carlos Vela, who joined the club for a pretty penny ($6.3 million) and built a formidable identity behind him.
Nashville SC, who Austin FC is playing this weekend, was even more frugal than Austin in their first year and still beat their lavishly-spending expansion counterparts, Miami, in the 2020 playoffs. A recent article by The Tennessean recommends that Austin FC follow in the club's footsteps and build on a strong defense.
Austin FC is built not so much on star power but on a mix of young potential and veteran leadership. DP Tomas Pochettino isn't even the second-highest-paid player on the roster; instead, Captain Alex Ring is the second player behind Dominguez to have a $1 million-plus salary. Players that have proven to be key cogs in the Austin FC machine, including Daniel Pereira, Jon Gallagher and Jared Stroud, signed for less than $100,000 apiece. Meanwhile, longtime MLSers Matt Besler ($650,000) and Diego Fagundez ($400,000) balance out the list.
What could come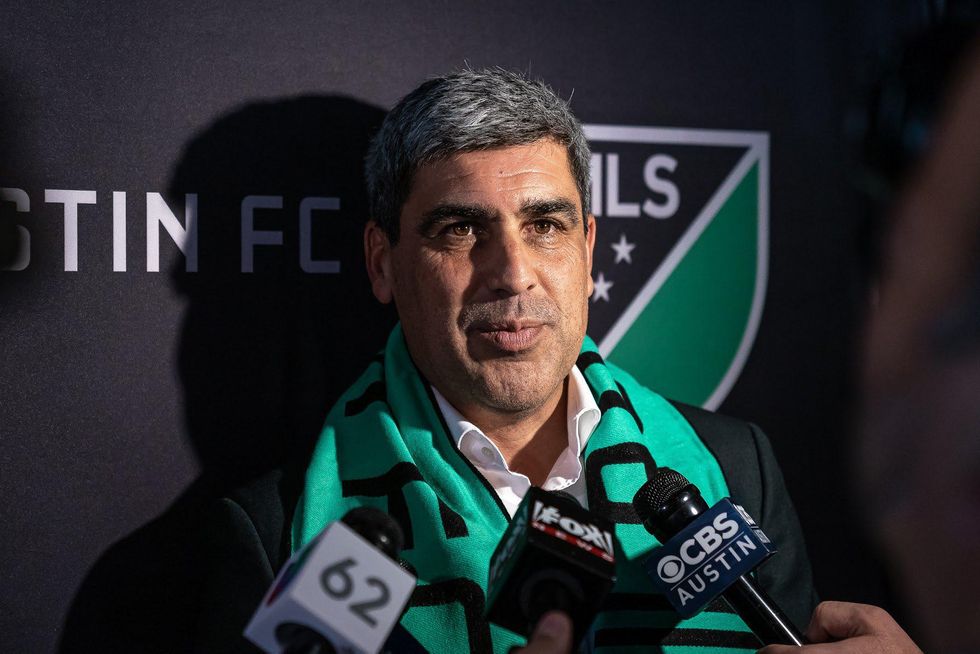 Austin FC Sporting Director Claudio Reyna has said that the club could pick up a third Designated Player in the summer's transfer window. (Austin Anthem/Twitter)
Austin FC clearly knew who to choose when finding players with potential rather than fame, but it could be time to switch gears.
The club is still without a definitive striker as Danny Hoesen and Gallagher attempt to solidify their place at the front of the pitch. Meanwhile, an injury-ridden defense could mean that the club would sign a rare defender as their next Designated Player.
Still, it's more likely that the club will look for a crowning jewel as they enter the summer transfer window, as Sporting Director Claudio Reyna has said. If the club doesn't find their groove again soon, that window will be more than welcome for the MLSs' newest team.
For a look at MLS club salaries from 2007-21, click here.
Austin's Delta 8 industry has been turned on its head after Texas health officials clarified that the cannabinoid is on the state list of illegal substances, though it was previously believed to be legal by most retailers, consumers and manufacturers.
House Bill 1325, which was signed in June 2019 by Gov. Greg Abbott, and the Farm Bill, signed into law by former President Donald Trump in 2018, legalized any hemp product containing less than .3% THC. The same bills were thought to have made Delta 8 legal, though the Texas Department of State Health Services added a notice on its website saying it was still a controlled substance as of Friday, Oct. 15.
Both the federal and state governments keep separate lists on what is considered a controlled substance. Marijuana is considered Schedule I, a category reserved for substances with "no currently accepted medical use and a high potential for abuse," both statewide and federally.
Austin-based CBD retailer Grassroots Harvest CEO Kemal Whyte, like many CBD shop retailers, was blindsided by the announcement. Many small businesses rely on Delta 8 for their sales—Green Herbal Care CBD said about 90% of its sales come from Delta 8—and Whyte said he is frustrated by the inconsistencies in the drug scheduling system.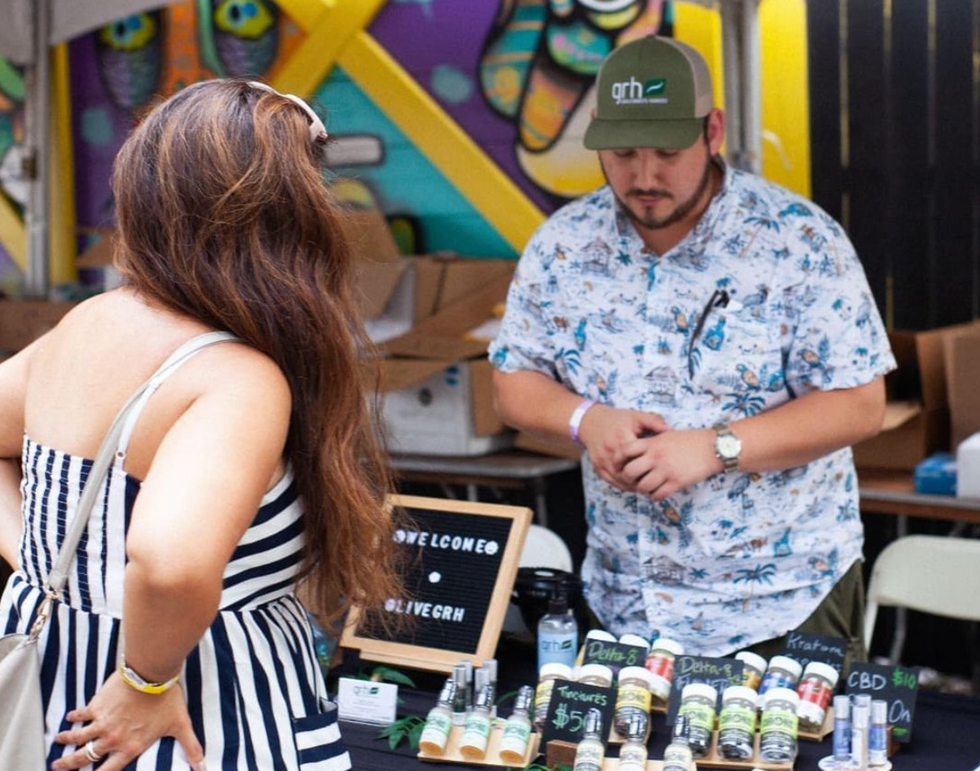 (Grassroots Harvest/Instagram)
Since 87% of Texans support the legalization of marijuana, at least for medical use, per a recent poll, Whyte said he wonders who this legislation is for.
"It's gonna have a massive impact on small businesses—there's just no way around it," Whyte said. "The reality is, we don't want to push out anything bad for our customers, we want this to benefit our customers and to help them. If we can make money while doing it, that's the American dream. What are we doing, whose benefit is this for?"
Delta 8 surged in popularity after the perceived legalization—consumers enjoyed its lower psychotropic potency, decreased anxiety while using it and the peace of mind as a legal way to get high. So in order to protect their products and livelihoods, both Grassroots Harvest and Austin-based manufacturer Hometown Heroes are taking legal action.
Whyte said Grassroots Harvest is suing DSHS, saying their action is creating negative effects in the market. Meanwhile, a Hometown Heroes spokesperson said the company is in the process of filing a temporary restraining order that would pause the ban on Delta-8 in the state of Texas.
Threats against Delta 8 are not new—DSHS lost a lawsuit trying to make "smokable hemp products" illegal last year and Texas lawmakers had been considering a bill that would make Delta 8 illegal, though it was dropped after the clarification was made.
Hometown Heroes released a formal statement in response to the DSHS rule.
"I need to be clear—we love Texas, we're just choosing to fight for the will of the people in regards to cannabis in Texas," Hometown Hero CEO Lukas Gilkey said in a statement. "(Texas DSHS) are using backhanded ways to create legislation and go against the will of the people."
Whyte laments the fact that it would be easier legally to "open up a strip club that also sells guns," and said he can't post customer testimonials that mention the benefits of Delta 8 without getting hit with a cease and desist from the Food and Drug Administration. Whyte said he isn't opposed to regulation—far from it—he just wants to see it go through the correct channels.
"The fact that they're stunting our ability to communicate with our clients that want to learn about this, you're preventing us from communicating with them and teaching them, or spreading information that we know," Whyte said. "I think that that in and of itself opens up a lot of questions."
Grassroots Harvest still has Delta 8 products on its shelves for the time being but for how long, Whyte doesn't know.
Austin Public Health and other clinics around Austin are now providing booster shots for all three vaccines, including Pfizer, Moderna and Johnson & Johnson, to fully vaccinated individuals after both Pfizer and J & J were approved by the CDC on Wednesday.
APH and Austin clinics, which were already administering the approved Pfizer booster, will begin distributing shots as soon as Friday.
Those who received the second dose of the Pfizer and Moderna vaccine more than six months ago are elligble to receive a booster if they are over 65 or if they are over 18 and:
Live in a long-term care environment
Have underlying medical conditions
Work or live in high-risk settings, such as schools, hospitals or correctional facilities
Those who took the Johnson & Johnson shot are eligible if they are over 18 and received their dose over two months ago.
Austin-Travis County Health Authority Dr. Desmar Walkes said in a media Q&A Friday that APH is encouraging boosters just as much as they have urged residents to get their first and second doses.
"Boosters are incredibly important to keeping our community protected and hospitalizations low," Walkes said. "If we can stay on top of our vaccinations, we provide protections for our most vulnerable and make it that much harder for COVID to spread in our community."
Eligible residents are free to choose the same booster as their first doses or "mix and match," per the CDC announcement.
Those looking for another dose can simply bring their vaccination card to APH centers or the dozens of Walgreens and CVS locations in the metro, which began administering doses Friday.
Additional updated guidance from the CDC allows for all eligible individuals to choose which vaccine they receive as a "mix-and-match" booster dose. It is advised to remember to bring your CDC COVID-19 Vaccination Card showing the original doses with you when going for booster shots.