Get connected with our daily update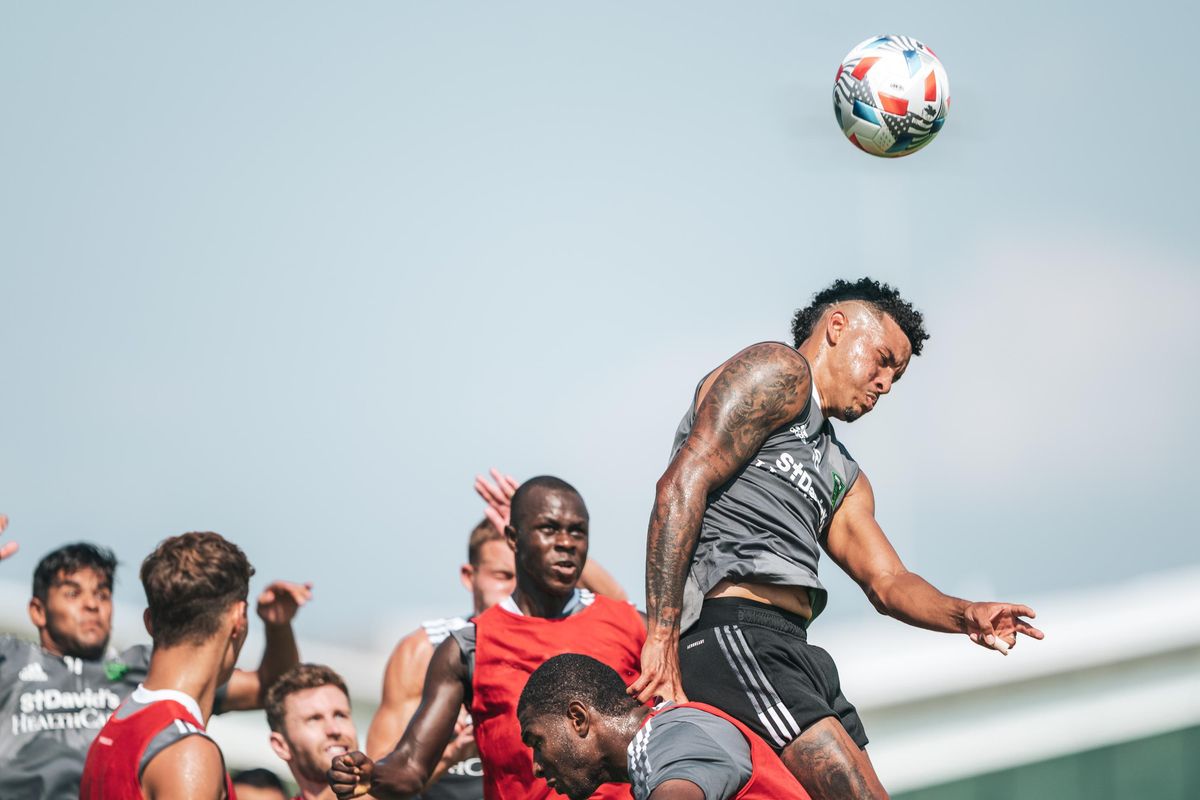 It's been a week since newcomer Sebastian Driussi's less-than-triumphant debut, when strange lineup choices by Austin FC Head Coach Josh Wolff resulted in a 2-0 loss to Texas rival FC Dallas.
---
Since then, Wolff criticism has intensified as fans question his decision to rest Driussi, DP Cecilio Dominguez and midfielder Tomas Pochettino well into the second half as the team continues to grapple with scorelessness. Austin has been shut out of nine of their last 12 matches.
Tasked with his first-ever head coaching job and the burdens of building an expansion team, Wolff and staff have made some unmistakable mishaps in the team's first season. On the flip side, however, the team's three signees have finally made it into town, and Driussi could get his first start with the team as they gear up for their first match at Real Salt Lake on Saturday.
What to expect
On the road and at home, we always feel your support. We love y'all. 💚🖤 pic.twitter.com/hHqdHkExHc

— Austin FC (@AustinFC) August 8, 2021
Austin is now 12th in the Western Conference after a few weeks at the bottom of the standings. Their next opponent, Real Salt Lake, currently sits just below playoff berth at eighth in the conference.

Salt Lake has been winless since July 7, when they pulled off a triumphant 4-0 win over the Vancouver Whitecaps. The club is led in attacks by midfielder Damir Kreilach, who has scored eight goals for the team, and Albert Rusnak, who helped the team out of their scoring drought in their 3-2 loss to the Portland Timbers.
With just 13 goals in the season, Austin has scored the least of any MLS team, and they'll be pitted against Mexican international team keeper David Ochoa as they look to rack up some more points. Still, the team's 3-2 win over Houston on Aug. 4, led by two goals from MLS Player of the Week Tomas Pochettino, could indicate what's to come for Austin's ever-evolving team.
Projected starting lineup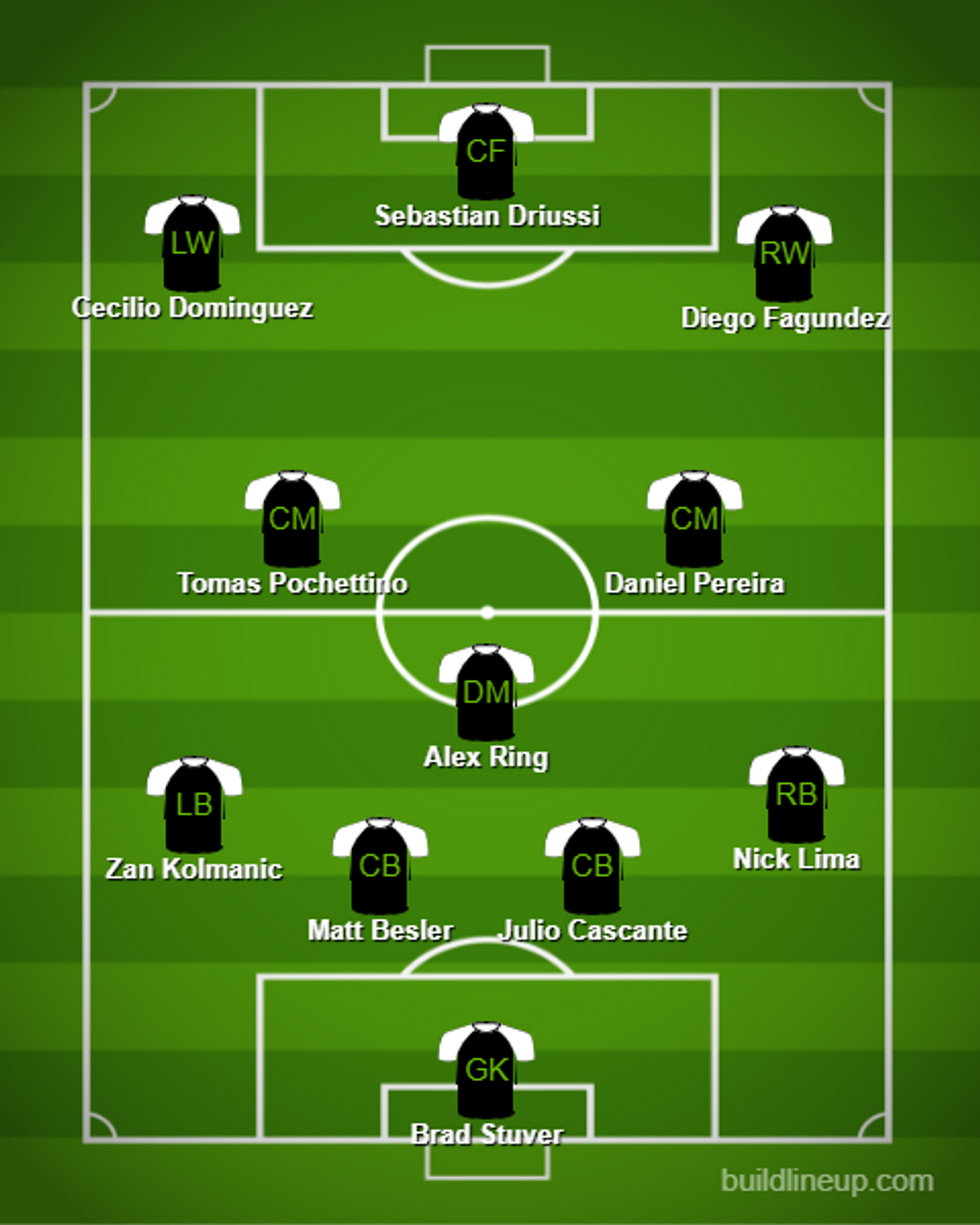 Driussi, the team's most expensive signee to date, was obtained by Austin FC during the summer transfer to alleviate scoring woes. He got in 30ish minutes against FC Dallas, but with a 2-0 deficit, was unable to show his true talents in his first Austin FC match. He'll be expected to start at the top of Austin's lineup this weekend.
Both stars Tomas Pochettino and Cecilio Dominguez were out of the starting lineup as well, entering the pitch in the 62nd minute alongside Driussi. Wolff cited health and rest concerns as his motive for benching the team's top three players, but he's almost guaranteed to not repeat the move after post-match backlash.
Thanks in part to Wolff's admittedly "cautious" roster, Austin FC also has a mostly-healed lineup. Daniel Pereira is back and helping ramp up a better midfield, while Nick Lima has returned to right back. Just McKinze Gaines (forward), Danny Hoesen (forward), Ulises Segura (midfield), and Ben Sweat (left back) are still on the injured roster. Gaines was spotted training on the sidelines in the week before the Salt Lake match.
Meanwhile, Austin is still waiting for the debut of transfers Moussa Djitte, who arrived in Austin this week after a month of slow paperwork moves, and Austin native McKinze Gaines, who signed in August but has been out on injury. Djitte is expected to join the crew in late August, though no date has been specified for either new player.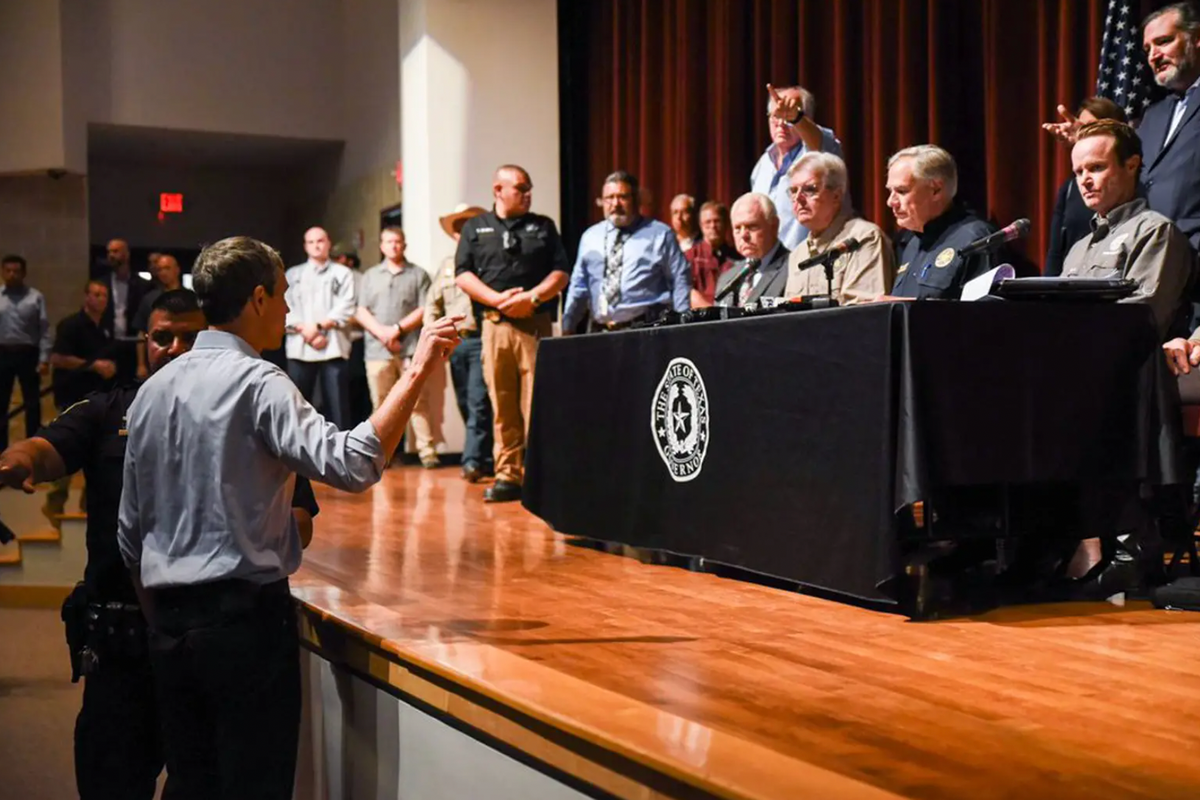 By Patrick Svitek
Beto O'Rourke caused a dramatic scene on Wednesday when he angrily confronted Gov. Greg Abbott at his news conference about the Uvalde school shooting, yelling, "This is on you."
After Abbott was done giving his initial remarks, O'Rourke approached the stage and told Abbott he was "doing nothing" to combat gun violence. He said the Uvalde massacre, in which a gunman killed 19 children and two adults, was "totally predictable."
Some of the Republican officials onstage with Abbott quickly denounced O'Rourke, telling him to go away. Another man onstage used expletives to criticize O'Rourke for interrupting the event.O'Rourke was eventually escorted away amid the unruly scene.
"I can't believe that you're a sick son of a bitch that would come to a deal like this to make a political issue," Uvalde Mayor Don McLaughlin told O'Rourke at one point.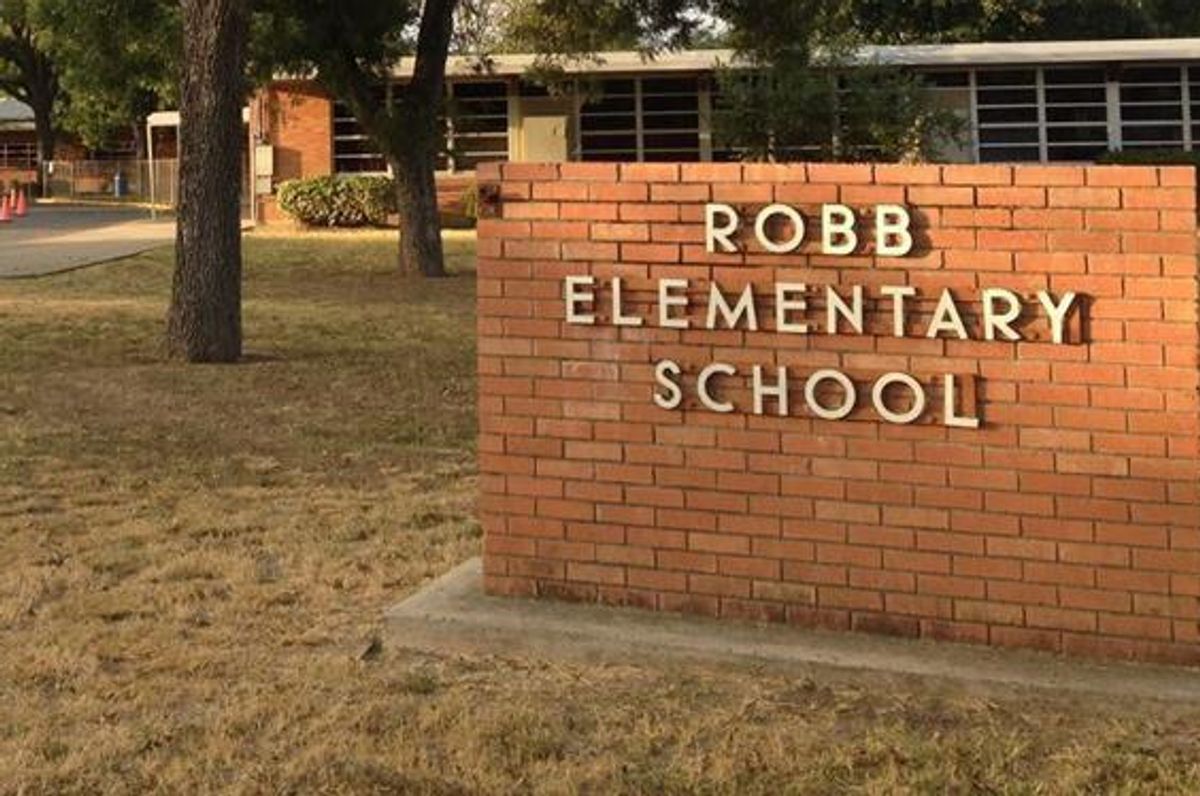 Nineteen kids and two adults are dead after a shooting at Robb Elementary School in Uvalde, Texas—a small town an hour and a half west of San Antonio—on Tuesday afternoon.
Gov. Greg Abbott said the suspect, 18-year-old Salvador Ramos, is believed to have been killed by the police. The Uvalde Police Department said the shooting began at 11:43 a.m. Tuesday.
"What happened in Uvalde is a horrific tragedy that cannot be tolerated in the state of Texas," Abbott said. "He shot and killed—horrifically, incomprehensibly."

Texans are grieving for the victims of this senseless crime & for the community of Uvalde.

Cecilia & I mourn this horrific loss & urge all Texans to come together.

I've instructed @TxDPS & Texas Rangers to work with local law enforcement to fully investigate this crime. pic.twitter.com/Yjwi8tDT1v
— Greg Abbott (@GregAbbott_TX) May 24, 2022
According to University Health Hospital officials, a 66-year-old woman and 10-year-old girl arrived in critical condition. Uvalde Memorial Hospital reportedly received 13 children for treatment and two individuals who were already deceased. At the time, it was believed 14 had died in this shooting.

The shooter prompted a lockdown at the elementary school of just under 550 students, with San Antonio Police sending SWAT, and Eagle chopper and Crime Scene Investigators.
According to White House press secretary Karine Jean-Pierre, President Joe Biden has been briefed on the tragedy and "His prayers are with the families impacted by this awful event, and he will speak this evening when he arrives back at the White House."
At 21 deaths, it is the deadliest school shooting in Texas and one of the deadliest in the U.S. since 26 at Sandy Hook Elementary lost their lives. This is the U.S.'s 213th mass shooting of 2022.