Get connected with our daily update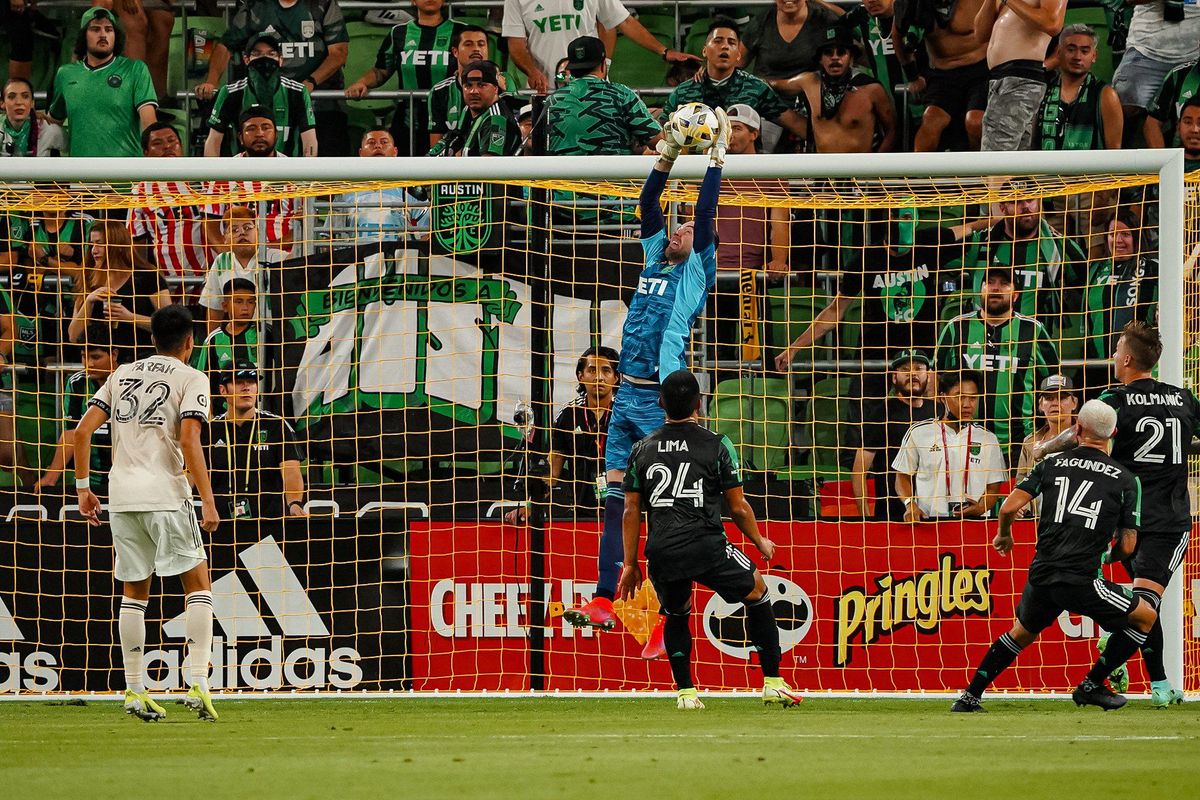 Seven goals, eight yellow cards and nine minutes of stoppage time later, Austin FC lost its stellar first-half lead in a contentious 4-3 loss to the San Jose Earthquakes on Saturday.
---
The Quakes came out victorious with their first goal and win against Austin after a scoreless draw in Austin FC's home opener on June 19. But the first half told a different story.
Newcomers Sebastian Driussi and Moussa Djitte broke that scoreless streak early with a goal in the sixth minute as Driussi drove in a block from Djitte's header for his second goal with the team.
San Jose responded in the 17th minute off a corner kick with a goal of their own, but the first half was all Austin as they took easy control over the game.
For the first time in a long time, the Verde and Black held back on possession and took their time up front, playing with purpose and style as Jon Gallagher and Alex Ring placed a smooth second goal in the 35th minute to make it 2-1 Austin.
Captain Ring scored just minutes later to make it 3-1 at the half with a tricky goal from outside of the box, and the home team left the pitch with ease after a half that let their identity and confidence shine for the first time in weeks.
But a second half marred with fouls, fights and a loss of pace soon lost the match for Austin FC.
San Jose quickly took momentum to start the second half as they scored in the 49th minute. In a cruel twist of fate, Austin was punished with a penalty kick on a handball call for the second match in a row as Ring was given a yellow card, and the Quakes took that opportunity to tie up the match.
A fight that marked the turning point of the match broke out just after, leaving the game in chaos for several minutes. Both Brad Stuver and San Jose's Cristian Espinoza were given yellow cards.
Soon after, the 'Quakes found their first lead of the match as Javier Lopez shot one into the bottom right corner, and Ring was given his second yellow one minute later as he was sent out of the match. The red card will keep Ring out of the next match as well.
Austin FC fought back with seven more shots, including four on goal, as they tried to tie the match again with just ten men. But with their confidence slipping and a new physicality in the game, including another yellow card for each team, the home team was unable to use nine extra minutes of stoppage time to take any points from the tumultuous match.
Austin FC is now on a five-match losing streak and has won just one of their past nine games. They'll take a break before fighting for redemption once again in a home match against the LA Galaxy at 8:30 p.m. on Sunday, September 26.
62' San Jose takes the lead
We are mayhem. pic.twitter.com/mCalCUeSR1

— San Jose Earthquakes (@SJEarthquakes) September 19, 2021
In just four minutes Austin FC has suffered two yellow cards and lost two goals as San Jose takes a 4-3 lead.
An unfortunate twist of fate makes Austin subject to another penalty kick as Alex Ring gets a yellow card off a hand ball call in the box for the team's second handball PK in two matches. Despite a near-save from Stuver, San Jose's Javier López ties the match with a shot to the right hand corner.
Just after the goal, Austin FC's biggest fight yet breaks out in the box, and after minutes of chaos, both Stuver and the Quakes' Cristian Espinoza are given a yellow card.
But peace doesn't last for long. Just four minutes later, Lopez scores again to give San Jose their first lead. Diego Fagundez and Rodney Redes are subbed in to boost morale, but in the 65th minute Ring is given a second yellow to get him kicked out of the match for the second time this season.
In five minutes, Austin loses its cool and pays dearly for it. The substitution of Cecilio Dominguez in for Djitte and a few minutes of complacency bring Austin FC at a deficit once again as the physicality of the match intensifies.
49' San Jose retaliates
Goals on goals on goals. 💯

Cristian Espinoza strikes to pull one back for #Quakes74pic.twitter.com/6Q5Snfi2MN

— Major League Soccer (@MLS) September 19, 2021
San Jose is reminding Austin not to get too cocky. Just three minutes into the second half and with a few new faces, the 'Quakes found a way to bounce back with a goal from Cristian Espinoza.
Austin's 3-2 lead is feeling shakier as San Jose comes back strong, and subs Cecilio Dominguez and Sebastian Berhalter will need to adapt to the match quickly as they come in for Djitte and Pereira.
At the half: Austin FC's got style
Things we never get tired of. 💚🖤 pic.twitter.com/3k9jdmD05L

— Austin FC (@AustinFC) September 19, 2021
Up 3-1 at the half, Austin FC is playing with a purpose, and they're doing it without their usual tactics.
For the first time in a long time at least, Austin FC left the first half without an advantage in possession. But it seems to be paying off.
The home team held just 44.2% possession over the Quakes in an area they normally dominate as they sit comfortably in the lead with three goals for the first time since their last win against the Portland Timbers on August 21.
Each time they get the ball, Austin is playing with confidence and style, making deliberate passes up front instead of holding onto possession in the back. Outstanding performances from Captain Alex Ring, Jon Gallagher and Sebastian Driussi are providing a boost, while the presence of a true striker, Moussa Djitte, in the starting lineup is proving fatal for Austin's opponents.
So far this match, Ring has racked up a goal and assist, Gallagher has sunk his third goal and Djitte has nearly scored on his debut. The front end is slowing down the pace without losing confidence, and for once Austin fans aren't forced to watch the ball ping-pong from goal to goal.
This is the Austin identity that fans have just seen glimpses of this season, and although playoffs are out of the picture, it could be the key to a late-season comeback.
45' Ring makes it 3!
He can't be stopped. 😤 pic.twitter.com/CjSCG6KBaD

— Austin FC (@AustinFC) September 19, 2021
Austin FC is on a roll tonight, including Captain Alex Ring. Just minutes after a clutch assist, Ring jukes out a Quakes defender and keeper JT Markincowski with an out-of-box shot to the bottom left corner. It's 3-1 Austin at the half.
35' Austin FC goes up 2-1!
Beautiful ⚽️ from @AustinFC.

Alex Ring finds Jon Gallagher to put #VERDE on top. pic.twitter.com/bXKoNwYQSi

— Major League Soccer (@MLS) September 19, 2021
After an easy play up the middle from Daniel Pereira, Austin FC's Alex Ring and Jon Gallagher form a dream team as they pass their way into a goal. Austin FC has smoothed out their wrinkles and are playing deliberate, confident soccer as they go up 2-1 against the Quakes.
18' San Jose scores
A rocket off the header. 💥@20Marcos_Lopez equalizes on the set piece. #Quakes74pic.twitter.com/5I4z7tl819

— Major League Soccer (@MLS) September 19, 2021
Austin FC struck gold first, but the Californian's didn't let them keep the lead for long as the Quakes' Marcos López headed one in after a corner kick and cross from Carlos Fierro.
Both teams have been hungry to score in their first faceoff, with each team taking three shots apiece in the first 20 minutes.
7' Driussi and Djitte make it 1-0 Austin
Moussa Djitté almost scores his first. 🤯
But it's @SebadriussiOk who takes it home!
Teamwork at its finest. pic.twitter.com/8DOXGMqRC7

— Austin FC (@AustinFC) September 19, 2021
Just minutes into his debut, Djitte nearly heads the ball in off of a cross from Alex Ring to become the first Austin scorer against San Jose. Instead, fellow newcomer Driussi gets it in off of a block from the Quakes keeper to make it 1-0 Austin seven minutes in. In eight games, Driussi has racked up two goals and three assists and helped rejuvenate Austin's offense.
Starting lineup
Ready to take the pitch tonight for #ATXvSJ.#AustinFC x @YETICoolerspic.twitter.com/7w1DorxMzQ

— Austin FC (@AustinFC) September 18, 2021
After three matches in just eight days, Austin FC head coach is giving two regular starters, Diego Fagundez and Cecilio Dominguez, some much-needed rest. In their stead is Tomas Pochettino, who returned to the lineup after a match off, and Moussa Djitte, the new striker who is making his starting debut with the team.
Center back Matt Besler is out of both the starting lineup and bench, while Jon Gallagher is in at the wing instead of last weeks' starter Jared Stroud.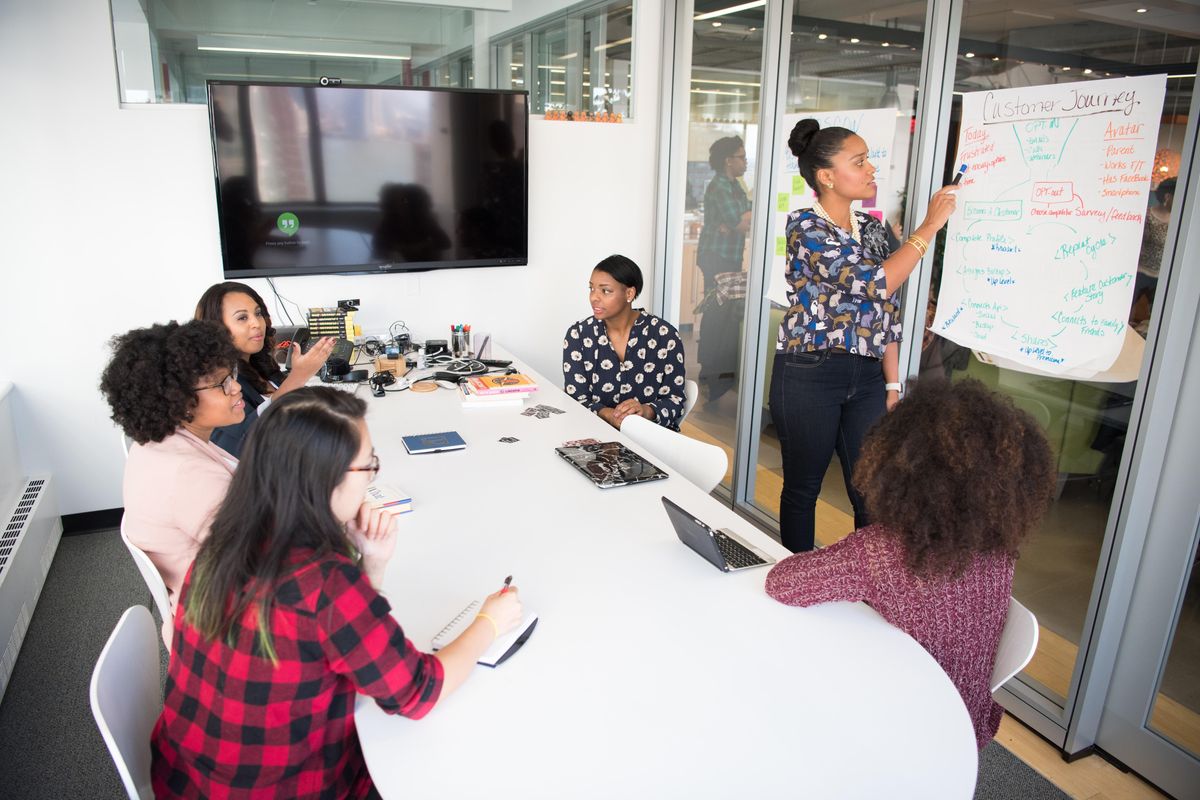 The 40-hour workweek has reigned since around the time of the Great Depression. But a new schedule gaining steam could lead some companies to throw out the practice of having employees clock in five days a week.
Promising results are coming out halfway into a six-month trial of four-day workweeks in the U.K. with 35 out of 41 companies responding to a recent survey saying they were "likely" or "very likely" to continue the reduced week after the pilot ends.
The trial, which began in June, is run by nonprofit 4 Day Week Global, think tank Autonomy, the 4 Day Week UK campaign and researchers at Cambridge University, Boston College and Oxford University. It involves 3,300 workers across 72 companies who are trying out one paid day off per week between Monday and Friday.
During the four-day week, 34% of companies reported that productivity "improved slightly" and 15% say it "improved significantly."
With the survey indicating that a four-day workweek could have some perks for companies and employees alike, will Austin join in on the trend?
On job searching tools like LinkedIn and Indeed, some jobs based in Central Texas are boasting a four-day work week. And Coltech Global, a recruiting firm based in London with a growing presence in Austin, began the four-day work week about a year ago.
Jessica Sutcliffe, a staffing consultant at Coltech, joined the company to help grow the U.S. market. She says due to the time difference between the U.S. team and the UK one, the company implemented a four-day week.
"I've found it very beneficial as it allows time to rest and complete life admin, whilst also enjoying life, travel and be able to come back to work rested/fulfilled outside of work, which ultimately helps focus inside of those core work hours," Sutcliffe said via email.
In an Instagram post, Coltech said that not only are employees feeling the benefits of being more refreshed in the mornings, having reduced illness and a less stressed atmosphere, but it's also improving their carbon footprint since there's less time spent traveling to the office and using energy.
Niki Jorgensen, director of service operations at human resources service provider Insperity, noted similar factors driving companies to make the change to a reduced work week.
"The most significant benefit for a company to adopt the four-day workweek is the improvement of employee morale," Jorgensen told Austonia via email. "Over the past two years, numerous studies have shown employees think a four-day workweek reduces stress and burnout. With reduced stress and burnout comes improved employee engagement."
And while Austin is already drawing in plenty of workers who are in their early careers, a four-day week may help companies stand out to that bracket's top talent even more.
"Companies can leverage this to make their company more appealing, especially to younger generations who strongly consider factors outside of compensation when choosing employment," Jorgensen said.
She went on to offer a few tips for making a smooth transition to a four-day week like setting expectations and staggering coverage so that it's still possible to see clients five days a week. Also, employers should be flexible. She says some employees may not be able to get 40 hours of work done in a shorter week due to responsibilities like childcare, so employers should consider how they can still accomplish their duties.
Before ditching the 40-hour workweek though, it can help to take a temperature check to see if an extra day off is the right fit for the workplace.
"Do not implement a flexible schedule such as the four-day workweek if business owners and managers cannot commit to the level of trust and flexibility needed to ensure the schedule's success," Jorgensen said.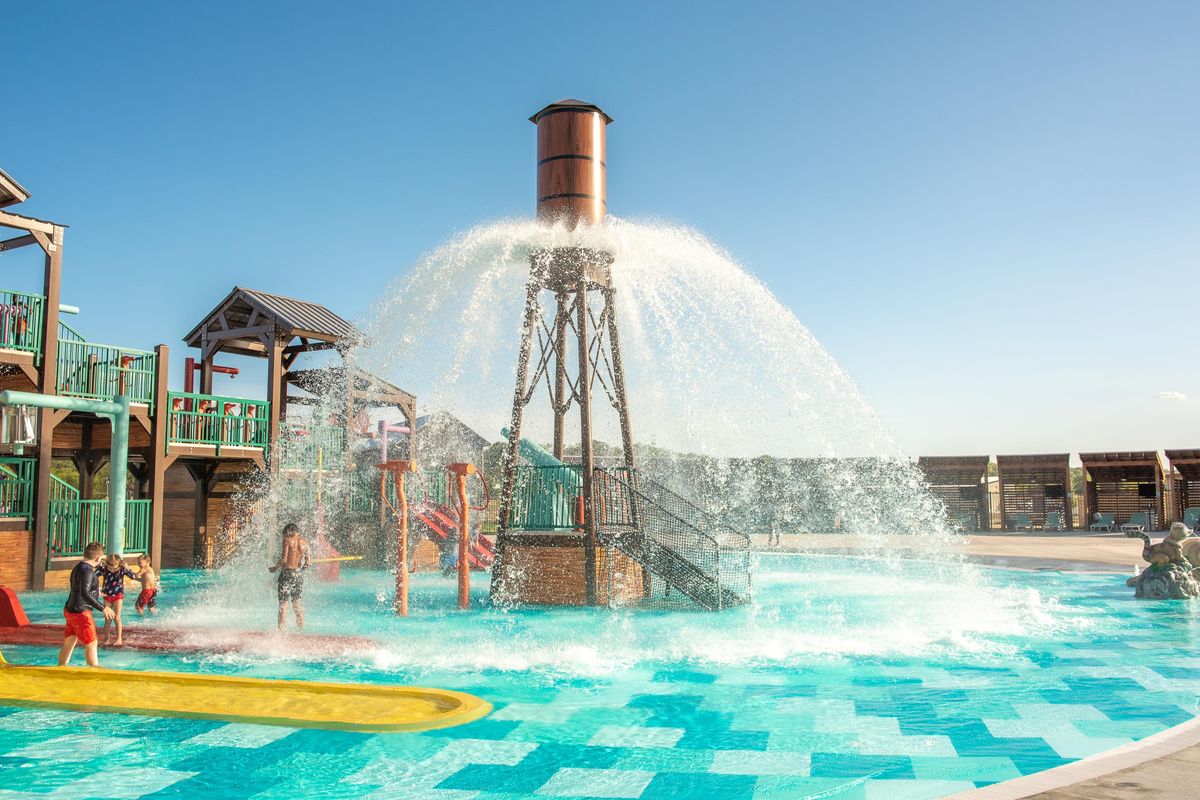 Camp Fimfo Waco
Camp Fimfo Waco, a brand new camping resort, is kicking off football and fall camping season in style! With top-notch amenities, premium accommodations, and 10 weekends of fall fun, there's no better place to have a fall camping getaway, especially if you're a Baylor football fan!
Fall promises to be a one-of-a-kind camping experience. From Sept. 16 to Nov. 24, weekends will be packed with fall-themed activities, including special Halloween weekends in October. Campers can enjoy activities like fall crafts, campground trick-or-treating, costume contests, site decorating, outdoor movie nights, and more!