Get connected with our daily update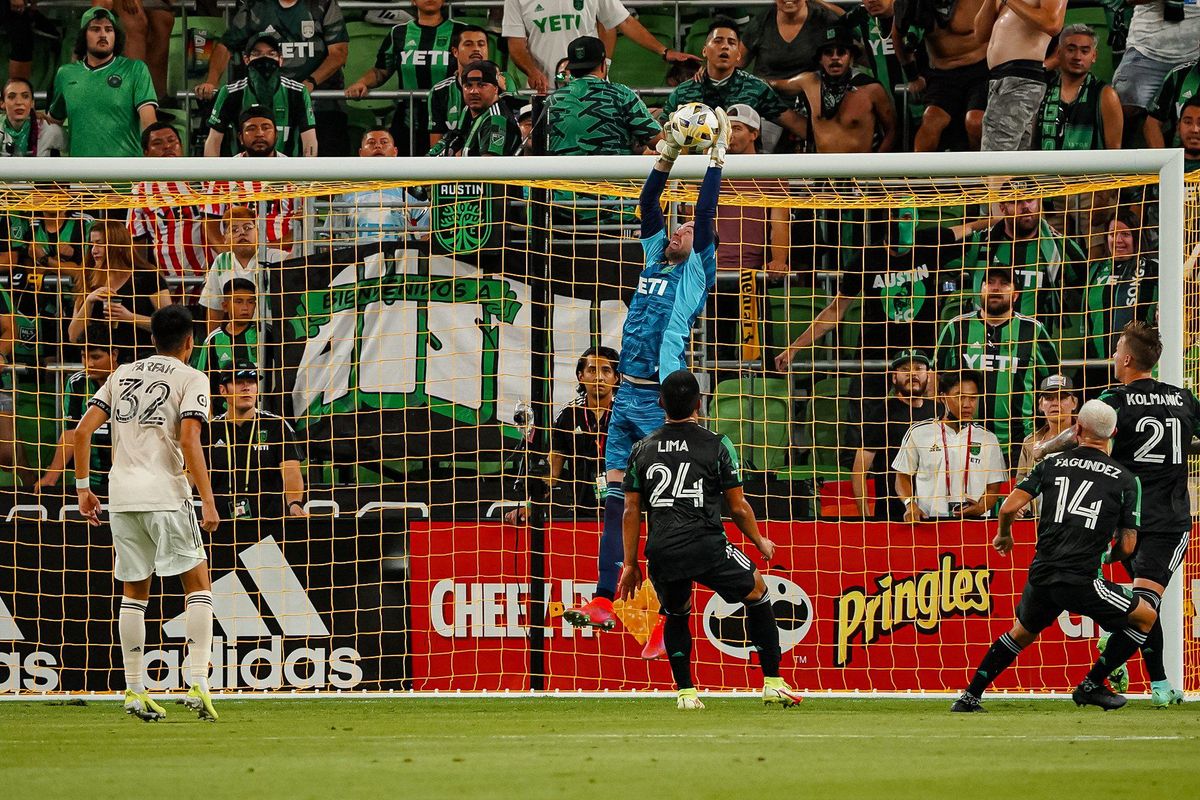 Seven goals, eight yellow cards and nine minutes of stoppage time later, Austin FC lost its stellar first-half lead in a contentious 4-3 loss to the San Jose Earthquakes on Saturday.
---
The Quakes came out victorious with their first goal and win against Austin after a scoreless draw in Austin FC's home opener on June 19. But the first half told a different story.
Newcomers Sebastian Driussi and Moussa Djitte broke that scoreless streak early with a goal in the sixth minute as Driussi drove in a block from Djitte's header for his second goal with the team.
San Jose responded in the 17th minute off a corner kick with a goal of their own, but the first half was all Austin as they took easy control over the game.
For the first time in a long time, the Verde and Black held back on possession and took their time up front, playing with purpose and style as Jon Gallagher and Alex Ring placed a smooth second goal in the 35th minute to make it 2-1 Austin.
Captain Ring scored just minutes later to make it 3-1 at the half with a tricky goal from outside of the box, and the home team left the pitch with ease after a half that let their identity and confidence shine for the first time in weeks.
But a second half marred with fouls, fights and a loss of pace soon lost the match for Austin FC.
San Jose quickly took momentum to start the second half as they scored in the 49th minute. In a cruel twist of fate, Austin was punished with a penalty kick on a handball call for the second match in a row as Ring was given a yellow card, and the Quakes took that opportunity to tie up the match.
A fight that marked the turning point of the match broke out just after, leaving the game in chaos for several minutes. Both Brad Stuver and San Jose's Cristian Espinoza were given yellow cards.
Soon after, the 'Quakes found their first lead of the match as Javier Lopez shot one into the bottom right corner, and Ring was given his second yellow one minute later as he was sent out of the match. The red card will keep Ring out of the next match as well.
Austin FC fought back with seven more shots, including four on goal, as they tried to tie the match again with just ten men. But with their confidence slipping and a new physicality in the game, including another yellow card for each team, the home team was unable to use nine extra minutes of stoppage time to take any points from the tumultuous match.
Austin FC is now on a five-match losing streak and has won just one of their past nine games. They'll take a break before fighting for redemption once again in a home match against the LA Galaxy at 8:30 p.m. on Sunday, September 26.
62' San Jose takes the lead
We are mayhem. pic.twitter.com/mCalCUeSR1

— San Jose Earthquakes (@SJEarthquakes) September 19, 2021
In just four minutes Austin FC has suffered two yellow cards and lost two goals as San Jose takes a 4-3 lead.
An unfortunate twist of fate makes Austin subject to another penalty kick as Alex Ring gets a yellow card off a hand ball call in the box for the team's second handball PK in two matches. Despite a near-save from Stuver, San Jose's Javier López ties the match with a shot to the right hand corner.
Just after the goal, Austin FC's biggest fight yet breaks out in the box, and after minutes of chaos, both Stuver and the Quakes' Cristian Espinoza are given a yellow card.
But peace doesn't last for long. Just four minutes later, Lopez scores again to give San Jose their first lead. Diego Fagundez and Rodney Redes are subbed in to boost morale, but in the 65th minute Ring is given a second yellow to get him kicked out of the match for the second time this season.
In five minutes, Austin loses its cool and pays dearly for it. The substitution of Cecilio Dominguez in for Djitte and a few minutes of complacency bring Austin FC at a deficit once again as the physicality of the match intensifies.
49' San Jose retaliates
Goals on goals on goals. 💯

Cristian Espinoza strikes to pull one back for #Quakes74pic.twitter.com/6Q5Snfi2MN

— Major League Soccer (@MLS) September 19, 2021
San Jose is reminding Austin not to get too cocky. Just three minutes into the second half and with a few new faces, the 'Quakes found a way to bounce back with a goal from Cristian Espinoza.
Austin's 3-2 lead is feeling shakier as San Jose comes back strong, and subs Cecilio Dominguez and Sebastian Berhalter will need to adapt to the match quickly as they come in for Djitte and Pereira.
At the half: Austin FC's got style
Things we never get tired of. 💚🖤 pic.twitter.com/3k9jdmD05L

— Austin FC (@AustinFC) September 19, 2021
Up 3-1 at the half, Austin FC is playing with a purpose, and they're doing it without their usual tactics.
For the first time in a long time at least, Austin FC left the first half without an advantage in possession. But it seems to be paying off.
The home team held just 44.2% possession over the Quakes in an area they normally dominate as they sit comfortably in the lead with three goals for the first time since their last win against the Portland Timbers on August 21.
Each time they get the ball, Austin is playing with confidence and style, making deliberate passes up front instead of holding onto possession in the back. Outstanding performances from Captain Alex Ring, Jon Gallagher and Sebastian Driussi are providing a boost, while the presence of a true striker, Moussa Djitte, in the starting lineup is proving fatal for Austin's opponents.
So far this match, Ring has racked up a goal and assist, Gallagher has sunk his third goal and Djitte has nearly scored on his debut. The front end is slowing down the pace without losing confidence, and for once Austin fans aren't forced to watch the ball ping-pong from goal to goal.
This is the Austin identity that fans have just seen glimpses of this season, and although playoffs are out of the picture, it could be the key to a late-season comeback.
45' Ring makes it 3!
He can't be stopped. 😤 pic.twitter.com/CjSCG6KBaD

— Austin FC (@AustinFC) September 19, 2021
Austin FC is on a roll tonight, including Captain Alex Ring. Just minutes after a clutch assist, Ring jukes out a Quakes defender and keeper JT Markincowski with an out-of-box shot to the bottom left corner. It's 3-1 Austin at the half.
35' Austin FC goes up 2-1!
Beautiful ⚽️ from @AustinFC.

Alex Ring finds Jon Gallagher to put #VERDE on top. pic.twitter.com/bXKoNwYQSi

— Major League Soccer (@MLS) September 19, 2021
After an easy play up the middle from Daniel Pereira, Austin FC's Alex Ring and Jon Gallagher form a dream team as they pass their way into a goal. Austin FC has smoothed out their wrinkles and are playing deliberate, confident soccer as they go up 2-1 against the Quakes.
18' San Jose scores
A rocket off the header. 💥@20Marcos_Lopez equalizes on the set piece. #Quakes74pic.twitter.com/5I4z7tl819

— Major League Soccer (@MLS) September 19, 2021
Austin FC struck gold first, but the Californian's didn't let them keep the lead for long as the Quakes' Marcos López headed one in after a corner kick and cross from Carlos Fierro.
Both teams have been hungry to score in their first faceoff, with each team taking three shots apiece in the first 20 minutes.
7' Driussi and Djitte make it 1-0 Austin
Moussa Djitté almost scores his first. 🤯
But it's @SebadriussiOk who takes it home!
Teamwork at its finest. pic.twitter.com/8DOXGMqRC7

— Austin FC (@AustinFC) September 19, 2021
Just minutes into his debut, Djitte nearly heads the ball in off of a cross from Alex Ring to become the first Austin scorer against San Jose. Instead, fellow newcomer Driussi gets it in off of a block from the Quakes keeper to make it 1-0 Austin seven minutes in. In eight games, Driussi has racked up two goals and three assists and helped rejuvenate Austin's offense.
Starting lineup
Ready to take the pitch tonight for #ATXvSJ.#AustinFC x @YETICoolerspic.twitter.com/7w1DorxMzQ

— Austin FC (@AustinFC) September 18, 2021
After three matches in just eight days, Austin FC head coach is giving two regular starters, Diego Fagundez and Cecilio Dominguez, some much-needed rest. In their stead is Tomas Pochettino, who returned to the lineup after a match off, and Moussa Djitte, the new striker who is making his starting debut with the team.
Center back Matt Besler is out of both the starting lineup and bench, while Jon Gallagher is in at the wing instead of last weeks' starter Jared Stroud.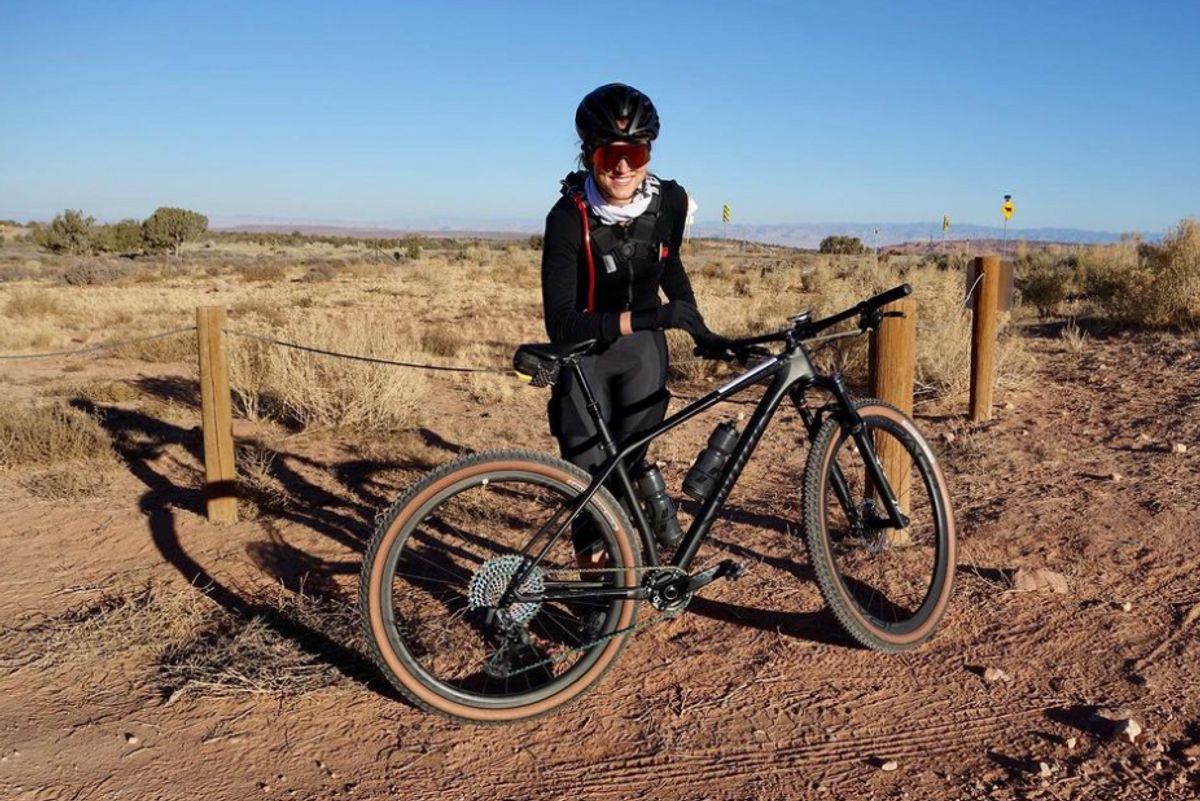 Austin police have charged Kaitlin Marie Armstrong, a local cyclist, for the murder of Moriah "Mo" Wilson.
Wilson, a rising star in the gravel and mountain bike community, was found dead with gunshot wounds inside an East Austin home on the night of May 11 when she was in town for the weekend Gravel Locos race in Hico, Texas.
Police believe Wilson was having a relationship with a man Armstrong was also in a relationship with. The man, another gravel cyclist, Colin Strickland, has since issued a statement on the murder.
In his statement, he said he had a brief romantic relationship with Wilson in October 2021 before he resumed his relationship with Armstrong, but that he remained friends with Wilson. "There is no way to adequately express the regret and torture I feel about my proximity to this horrible crime. I am sorry, and I simply cannot make sense of this unfathomable tragedy.
NEW: Austin professional cyclist Colin Strickland has just released a statement about the murder of cyclist Moriah Wilson, clarifying his relationship with her and expressing "torture about my proximity to this horrible crime." pic.twitter.com/KnIna3mWrE
— Tony Plohetski (@tplohetski) May 20, 2022
Wilson, a 25-year-old Vermont native living in Colorado, had won a slew of races becoming a fan favorite. She had just become a full-time racer this year.
Anyone with information on this crime can contact Austin police at 512-974-TIPS or contact Crime Stoppers anonymously at 512-472-8477.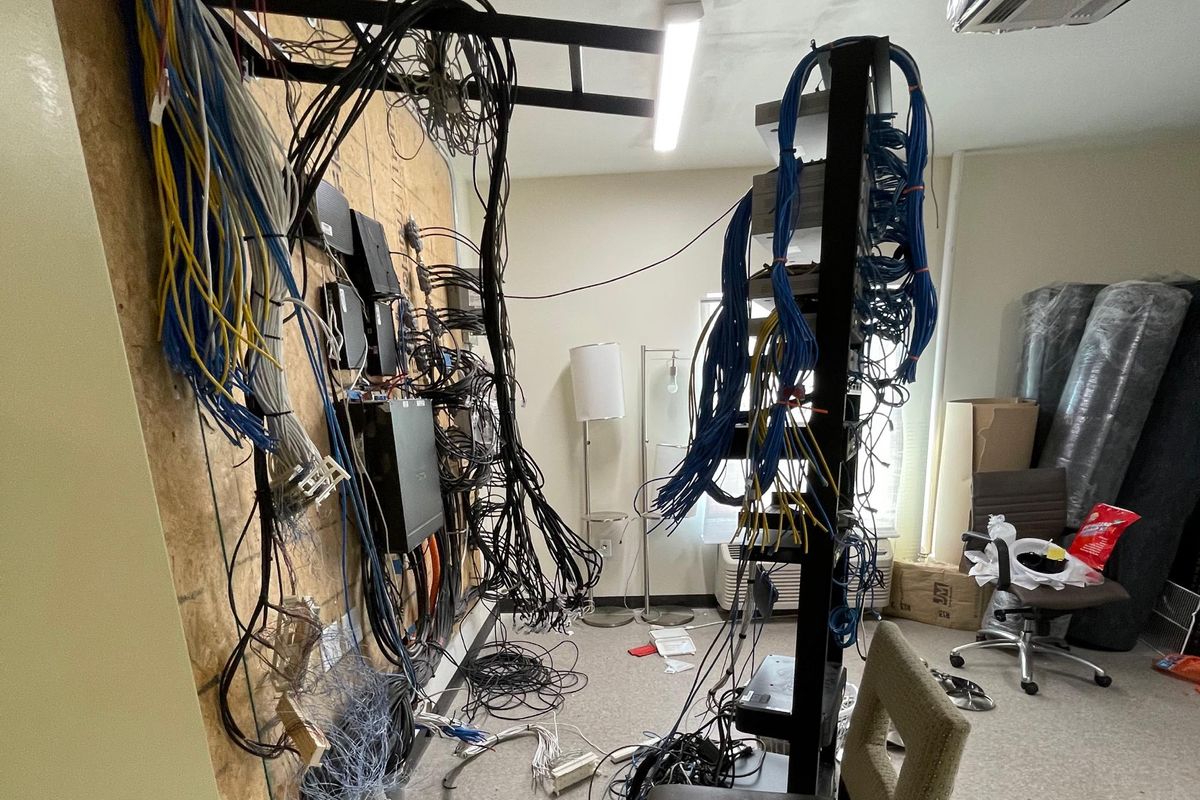 Austin has added 24-hour security to the city-owned Pecan Gardens property, which will be converted into supportive housing for people exiting homelessness, after the former hotel was found with months of damage and vandalism May 5.
The building, which was broken into and stripped of copper and had people illegally sleeping inside of it, has been secured, Kelly said in a Friday press conference. Kelly said the city confirmed a measure to implement 24-hour security, including updates every 60 days until the property opens up as supportive housing.
"We cannot let this happen to any vacant city-owned property ever again," Kelly said. "This blatant act of disregard and criminal behavior will not be tolerated in our community."
The city bought the former hotel in August 2021 for $9.5 million with plans to renovate the property into a 78-unit supportive housing property. Those 55 or older that are experiencing chronic homelessness can qualify to live at the site once it is completed in late 2022-early 2023.
While the council was set to discuss a $4 million deal with Family Eldercare to begin converting the property Thursday, Kelly pulled the item for a later executive session due to security concerns. But the council did approve an item to authorize city leaders to begin negotiating other renovation contracts.
"I want to thank my colleagues for pumping the brakes on this contract and realizing that we owe the community not only an apology, but reassurance that the protection of the assets the city owns is vital to the success of achieving our intended goals," Kelly said.
When the building was found vandalized May 5, Kelly, who presides over the district containing the property, said damage included:
Damage spanning all three floors of the building and is in nearly every room.
The entire hotel was stripped of copper.
Destroyed washers, dryers, air conditioners and electrical wiring.
People sleeping at the hotel without permission.
On Tuesday, Austin's Homeless Strategy Officer Dianna Gray apologized and said there was no security due to a delay in processing the request.
"The intent had been to have security on site previous to this event," Gray said. "It had been requested, and there was a delay in the request, so it had not been initiated. We acknowledge that as a failure and apologize."
Kelly said city staff, the Austin Police Department and the Williamson County Sheriff's Office are investigating what happened at the property and encouraged those who know anything about the investigation to call Crime Stoppers at 512-872-8477.