Get connected with our daily update
The roar of Austin FC fans will be heard soon, as the newest Major League Soccer member looks to kick off their season in a brand new stadium in 2021.
---
A 23.5 acre site, located at 10414 McKalla Place, is the future home to the 20,500 seat Austin FC stadium—a $242 million privately-funded, state-of-the-art facility for Austin's newest team.
"I was tracking this for a long time," Chris Welhausen said. A born and raised Austinite, Chris has been watching MLS for a while and the second there were even rumors of a team coming to Austin, Chris was on board.

Rumors first started about a potential MLS expansion team that could be coming to the capital city when Two Oak Ventures, led by investor Anthony Precourt, bought the MLS Columbus Crew in 2013. The intention behind closed doors at the time was to move the franchise to one of the fastest growing areas in the country—Austin.

In 2017 Two Oak Ventures made their intentions known. The ownership group announced plans to move the Crew to Austin and start playing games as soon as 2019.
Before the team could be moved, Cleveland businesses, lead by Jimmy and Dee Haslam, owners of the Cleveland Browns, stepped in and bought the rights to the Crew. Because the Crew would not be moving, MLS granted Two Oak Ventures a franchise, creating the expansion franchise Austin FC.
In 2019, MLS announced Austin FC as the 27th official club, making it the newest official professional sports team in the city. Before the move, Austin was the largest city in the U.S. without a major professional sports league. Austin FC joins the Austin Huns Rugby Club as the only other pro league in the city.

"I think it's the best possible outcome," Jeremiah Bentley said. Bentely moved to Austin after attending the University of Texas in 1992. Bentley said he makes up the core demographic of Austin FC's fans: Austinites who love the city and have been looking for a team that is their own.

In August, Austin FC sold out of season ticket memberships. That is equal to about 15,000 seats or almost 75% of the stadium capacity. The club selling out season tickets still leaves about 5,000 tickets available for individual purchase for select games in the spring.
The addition of all star players like Cecilio Dominguez, the 26-year-old Paraguayan National Team forward, along with 20-year-old Paraguayan left winger Rodney Redes adds excitement. Redes was the first player officially signed to Austin FC after he transferred from Paraguay's Primera Division Club Guarani in July. Fans can expect more players signing down the road.
If they're as good in Austin as they are in Libertadores, we're going to have some fun next year. A goal from Cecil… https://t.co/ox5UCWiugw

— Austin FC (@Austin FC) 1601604069.0
Even with the COVID-19 pandemic preventing other expansion franchisees like Charlotte and St. Louis from starting on schedule, Austin FC is still set to open their doors and play their first home game in the spring of 2021, according to Austin FC representatives.
The MLS schedule won't be released for a few more months, but fan support for the team is already building.
The official Austin FC Twitter and Instagram accounts combine for more than 80,000 followers. Austin FC already has arguably the most famous fan and now part owner, UT's Minister of Culture and Academy Award winner Matthew McConaughey.
"I think (McConaughey) is the guy that most represents Austin and the culture," Bentley said. "It's cool that he's really involved and really into it. He's not just another famous person who is just lending their name to sell some extra tickets. He is all in on the whole experience."
New @MLS owner @MatthewMcConaughey is an actor, producer, and philanthropist. McConaughey, a graduate of @UTAustin… https://t.co/K8sH6YeRp0

— Austin FC (@Austin FC) 1566577100.0
The Austin FC front office group hosted McConaughey on a Zoom call for local supporter groups in August. Bentley said McConaughey talked for an hour about chants and the experience he was looking for from the club.
Fan groups sprung up almost as soon as the announcement that a MLS team would be coming to the capital city. The fan groups have shown their support for UT women's soccer games this season, drumming up excitement for the upcoming season.
Groups like Los Verdes, Capital City Soccer and Austin Anthem are a few established supporter groups for Austin FC fans.

"The fan movement and supporter culture here is unbelievable," Welhausen said. "We have a really tight knit group that's already been connecting online. It's super organized, growing really fast."
Between the new stadium, the new players and the fan support, Austin FC looks poised to surprise not only the city but the rest of MLS when the season kicks off next year.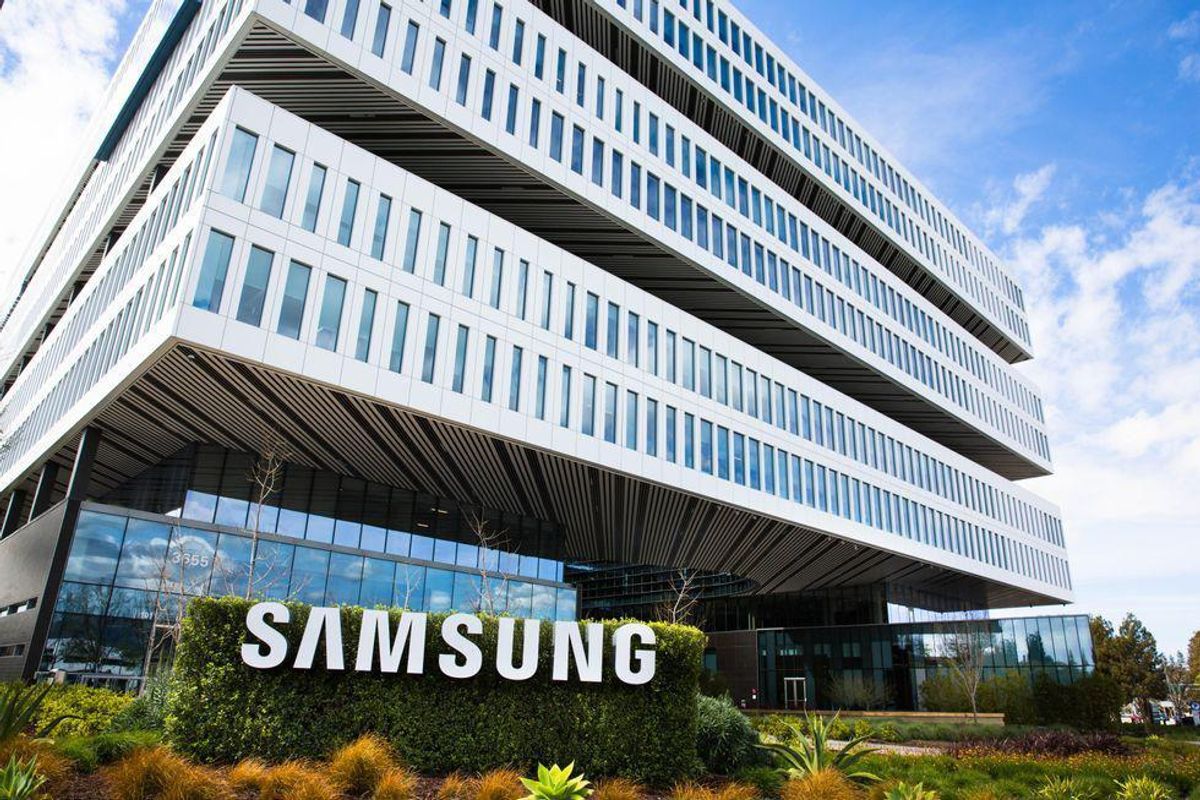 Samsung might soon be making more moves in the Austin metro.
The tech giant, which made waves as it announced plans to build a $17 billion chip plant in Taylor in late 2021, might be looking to expand in the Northeast Austin area, according to an Austin Business Journal report.
ABJ said the South Korean company is seeking more tax breaks from nearby Taylor and Manor school districts. The company filed documents requesting Chapter 313 incentives related to the breaks Saturday, and ABJ said each district will review the requests separately on Tuesday.
"While we do not have specific plans to build at this time, the Chapter 313 application process is part of our long-term planning to evaluate the viability of potentially building additional fabrication plants in the U.S.," Samsung Austin Semiconductor LLC.'s director of communications, Michele Glaze, told the ABJ.
But Samsung has made headlines for more than just the $17 billion plant: In early 2022, the company caught heat for two separate spills of millions of gallons of wastewater into tributaries near its semiconductor plant.
While no expansion is promised, ABJ speculates that expansions could occur at the 1,200 acre planned Taylor factory or near the chipmaking factory on Austin's East Parmer Lane. Both expansions could bring even more revenue and job opportunities to Samsung's Texas home.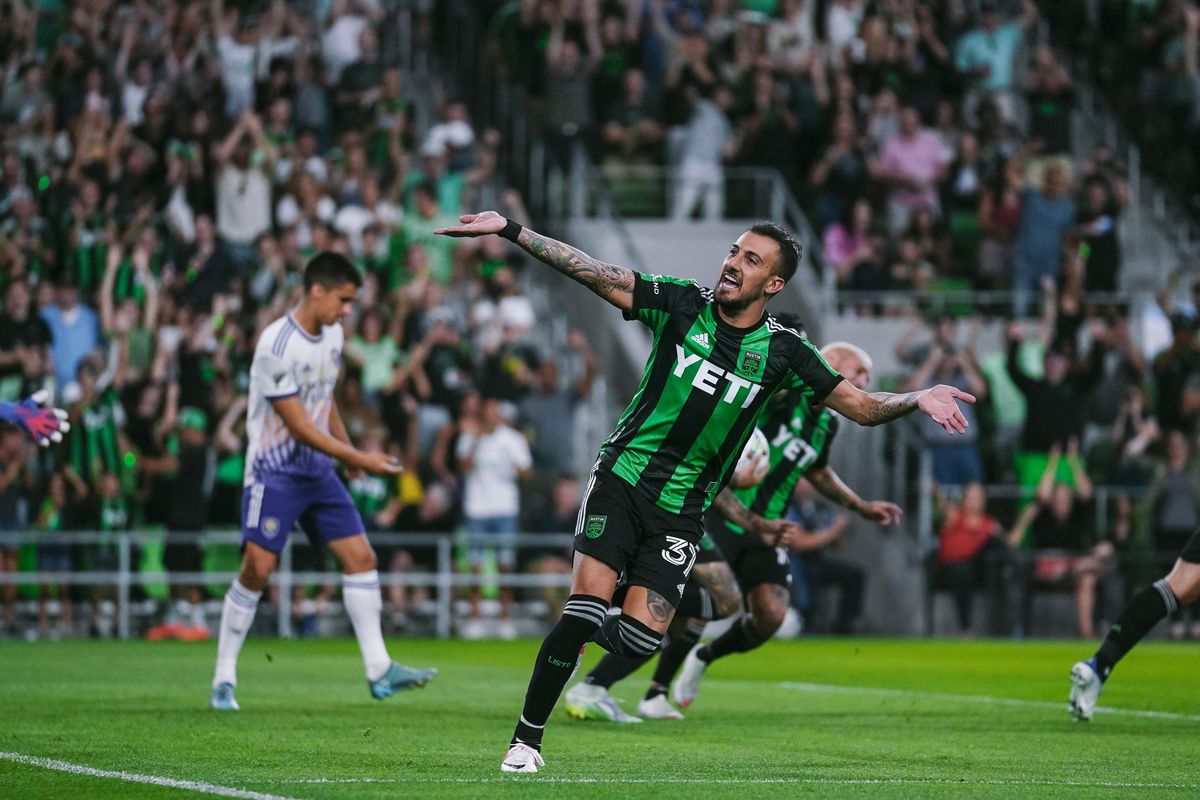 A first minute error gave Austin FC an early setback, but with the help of two red cards and two second-half goals, the Verde and Black still forced a last-minute tie in a messy home battle against Orlando City SC Sunday night.
With the 2-2 draw, Austin dropped from No. 1 in the MLS West conference but still earned a point in the standings thanks to a penalty kick goal from Sebastian Driussi and a breakthrough shot from striker Moussa Djitte, who scored his first goal with the club in the final minute of play.
Here are the top three takeaways from the match: