Get connected with our daily update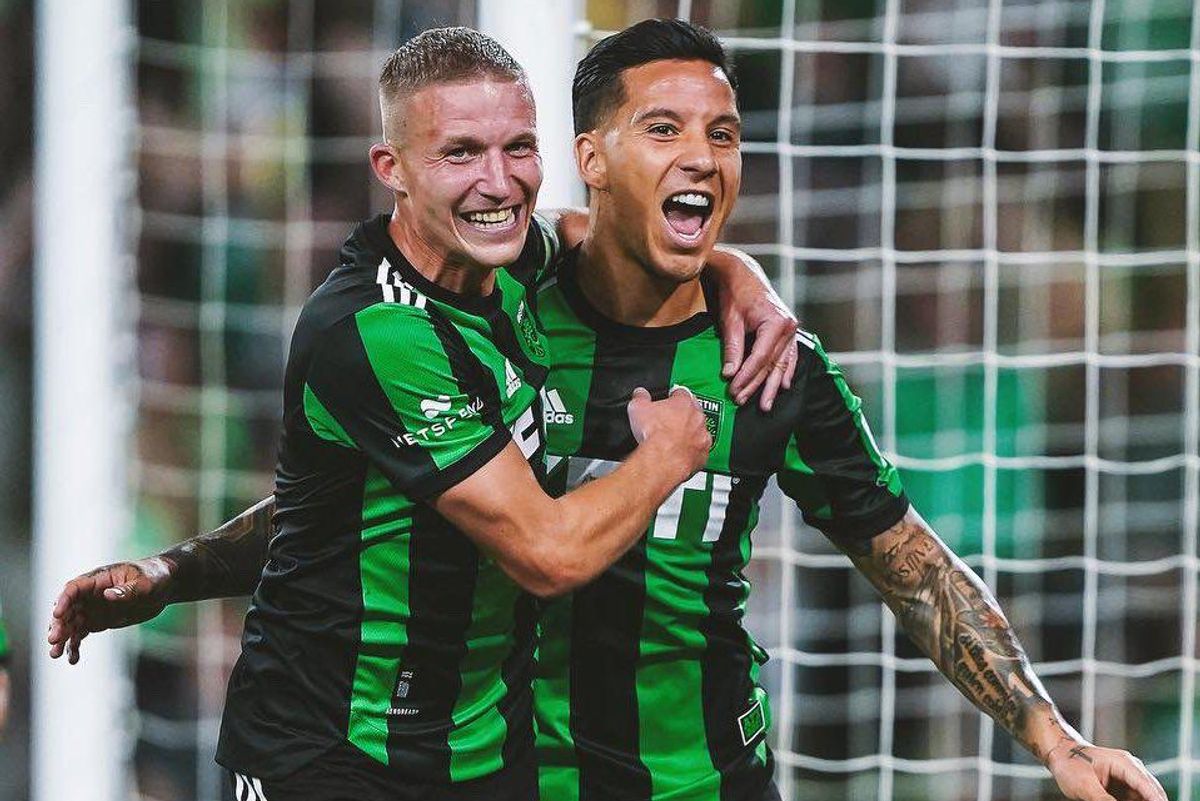 Fresh from a loss to a lower-division San Antonio FC, Austin FC proved it still has the chops to maintain its home fortress as it once again rose to the top of the MLS West with a 3-0 Vancouver Whitecaps win at Q2 Stadium on Saturday.
---
The team is still undefeated at its home stadium this season as it notched its third straight MLS win for the first time ever, in part thanks to its skillful archer Maxi Urruti, who drew back two successful shots to land his first brace with his new team.
Another second-half goal by forward Sebastian Driussi finalized the 3-0 win and pushed Driussi, who has scored six goals this season, to the top of the league's scoring stats.
Here are three takeaways from the win:
Scoring season continues
No.3️⃣7️⃣ always knows where the goal is! 👌 pic.twitter.com/4fezbDmJas

— Austin FC (@AustinFC) April 24, 2022
Austin FC's scoring droughts have all but dried up this season, and they have the stats to back it up: Driussi, who scored his sixth goal this season with a header in the 67th minute, is now the MLS' top goalscorer.
Urruti isn't far behind—in the four games since he scored his first Verde goal against San Jose April 2, the acrobatically-inclined striker has essentially been handed a permanent starting spot after scoring four goals in the last four MLS matches.
The goals keep pouring down in Austin's Q2 Stadium, and the club is 8-1-1 in its last 10 matches at home. The Verde and Black have scored 20 goals in eight games—at least three more than any other club, including the West's current runner-up LAFC—and has the largest goal differential between itself and its opponents in the league.
Will this cut out all the "bonus" game talk?
3 points, clean sheet, Maxi brace , Sebas top scorer, Top of the table ( at least for couple hours 😅) but I'll guess it's all bonus games. pic.twitter.com/8yEUvagkeW

— Alexei Plaza (@AlexeiPlaza) April 24, 2022
Earlier in the week, Austin FC's color commentator Michael Lahoud entered a bout of heated banter with MLS analyst Andrew Weibe.
Weibe, like other commentators, couch quarterbacks and others who watched the team's less-impressive first season, hasn't been as awestruck as some Verde observers with Austin FC's performances. Instead, he and others have prescribed to the idea that Austin has shot to the top thanks to "bonus" games, or matches that are somehow guaranteed wins because of the opposing team's standings.
Austin has only played one of the top eight MLS West clubs so far. But some of those clubs are sitting at the bottom, at least in part, due to their losses to Austin FC. And Inter Miami and FC Cincinnati, who both conceded five goals to Austin this season, have rallied and even won against other higher-ranked clubs after their loss to the Verde and Black.
If the club's fifth win doesn't damper those "bonus" game claims, good performances against its upcoming teams will: next up, the club will take on a Texas Derby rival in Houston Dynamo, which currently sits at seventh in the conference. That match will be followed by three straight matches against higher-ranked clubs, including LA Galaxy, Real Salt Lake and LAFC.
Futbol or 'funbol'?
It's a party! 🥳 pic.twitter.com/lfOc76SHmM

— Austin FC (@AustinFC) April 24, 2022
It's a lot easier to smile during an Austin FC win, and new positive energy has been found in every facet of the game.
Felicidades to the happy couple 💚💚 pic.twitter.com/cczMEbh4lc

— Los Verdes (@LosVerdesATX) April 24, 2022
Midway through the first half, a couple temporarily silenced one of Austin's loudest crowds to date as the two announced their engagement in front of thousands.
Be careful with the rattlesnakes in Austin. 🐍😉 pic.twitter.com/3EnfXT1p8u

— Austin FC (@AustinFC) April 24, 2022
And on the pitch, Austin FC's players have had plenty of chances to bring out their elaborate goal celebrations.
The goalscoring duo of the night, Urruti and Driussi, debuted a new snakelike handshake after Driussi's goal.
The new move was the latest of several different celebrations brought out after a Verde goal: Urruti continues to revel in the latest goal with an archer-style pose, and every time the team scores, the players form a huddle and bring out what can best be described as the coolest possible version of jazz hands.
"(Jazz hands gesture) I have no idea where that came from, but guys started doing it in the very first game (this season and it just kind of continued," goalkeeper Brad Stuver said after the match. "I have no idea where the snake came from, but we're doing it all the time at the training facility. They just look at you and just they just go (snake gesture.) And I'm like, 'I don't know what that means, but cool.'"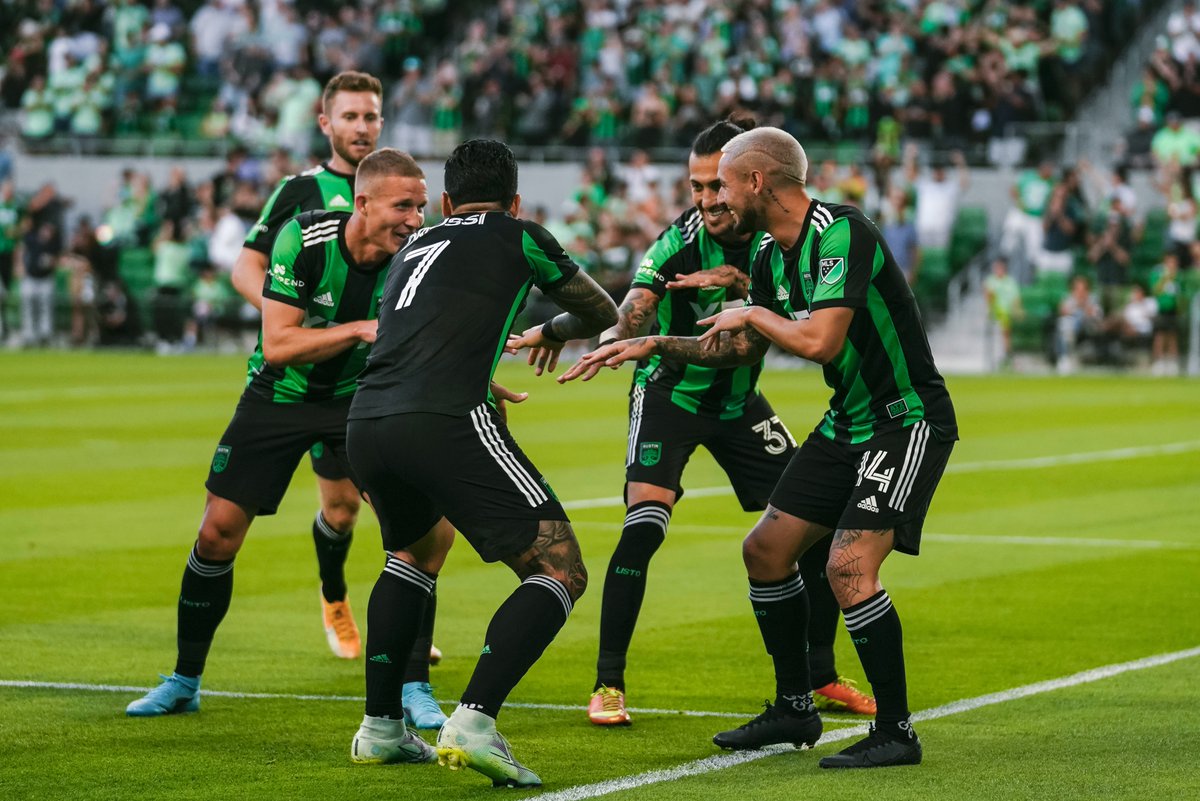 After a year of tighter COVID restrictions, Stuver said the team has also bonded over barbecues, club hangouts and more.
"We have our South American contingent, they drink their mate every day, sit around in the locker room and drink their daily latte (and) play cards together," Stuver said. "This year we've done a lot more team bonding and stuff...(we) actually have a little Brazil vs. Argentina, which barbecue is better...just overall, the camaraderie is a little bit more organic."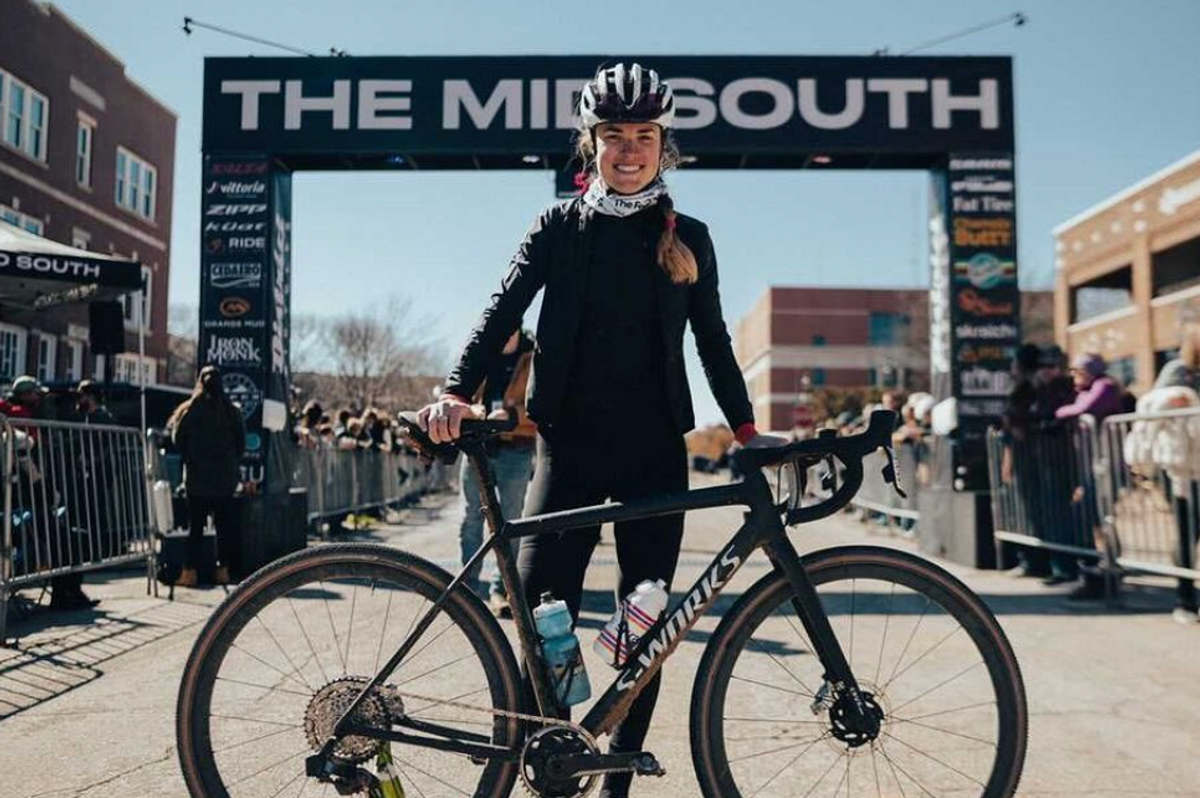 Austin police are investigating the killing of Moriah "Mo" Wilson after she was found with gunshot wounds inside an Austin home.
Wilson, a gravel and mountain bike racer, was visiting Austin from Colorado in preparation for the Gravel Locos race on Saturday taking place in Hico, a small town 2 hours from Austin.
On Wednesday, her roommate came home and found Wilson unresponsive with "a lot of blood near her," police said. It is now being investigated as a suspicious death. No further information on the suspect or motive behind the killing are available at this time.
Wilson recently had become a full-time biker after winning a slew of races in the past year.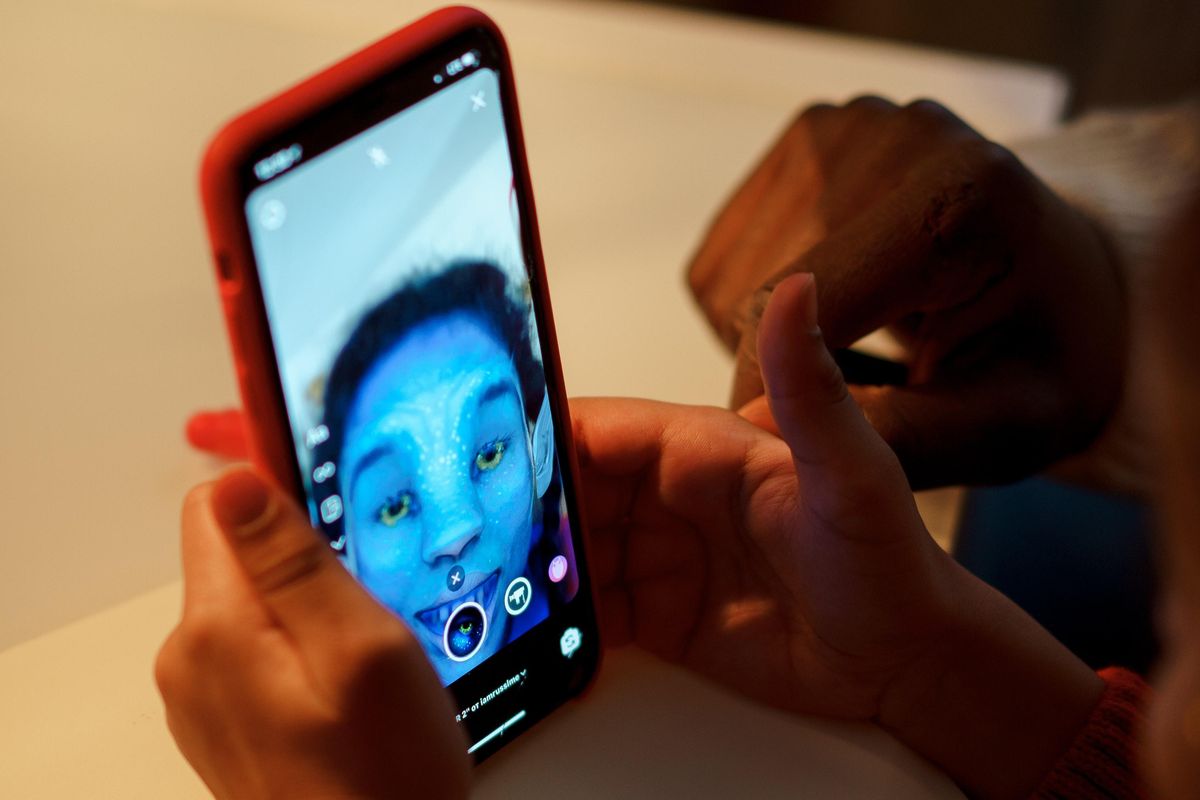 Some of your favorite Instagram filters can't be used in Texas anymore and Austinites are sounding off on social media.
Meta, Facebook and Instagram's parent company, announced on Wednesday that certain filters would no longer be available in Texas.
The change is a result of Texas Attorney General Ken Paxton's lawsuit against Meta, alleging the company uses facial recognition technology that violates laws in Texas. A release from Meta says it stopped using facial recognition tech in November 2021 and denies Paxton's allegations.
Some Austinites bemoaned the shift, saying some of their favorite filters were now unavailable.
But more often than not, locals joked about the ban.
And some in-between chose to show off some natural beauty.
Finally, some are trying to cash in on the opportunity.
Meta said it plans to create an opt-in system for both Texas and Illinois residents, who are facing the same issues.