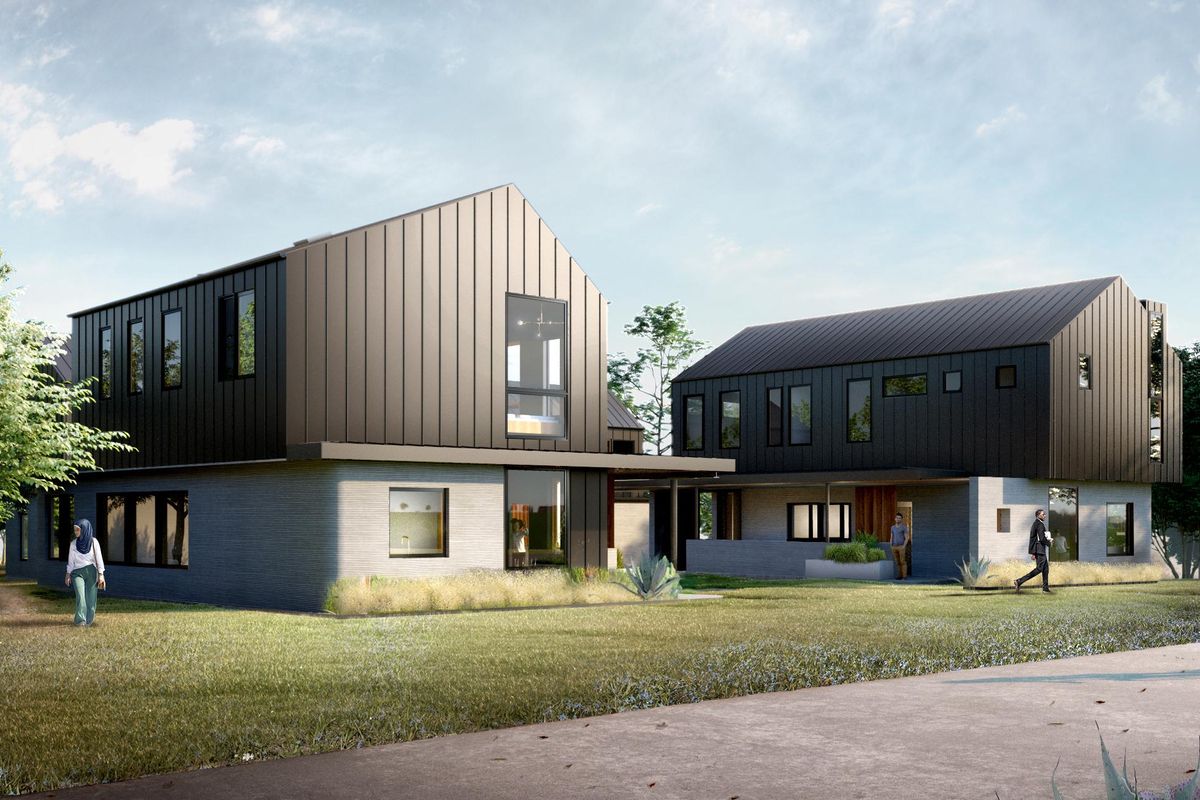 (3D Strands and Icon)
Located in the heart of East Austin, the city's latest tech addition is the U.S.'s first-ever series of 3D printed homes for sale.
---
Kansas City developer 3Strands partnered with Austin-based construction technology company ICON, which provided the 3D printing tech, to create East 17th St. Residences. The four 1,000-2,000-square foot homes will be ready for move-in by early summer.
3Strands co-founder and CEO Gary O'Dell said that the project is part of a push to transform current building methods and create something newer and more future-forward.
"We want to change the way we build, own and how we live in community together," O'Dell said. "This project represents a big step forward, pushing the boundaries of new technologies, such as 3D-printed homes."
According to a press release, the 3D-printed homes were created in just 5-7 days. They're also energy-efficient, can better withstand natural disasters including fire, flood and wind, and are "stronger and longer-lasting than traditional building materials".
ICON has already delivered two dozen 3D-printed homes across Central Texas and Mexico, but East 17th St. Residences will be the first neighborhood of its kind in the country for sale.
The first floor of these homes is created with ICON's resilient Lavacrete technology, which is rolled out in layers using the company's 3D printing machines.
The homes, designed by Logan Architecture, come with front yards, open floor plans, large windows, covered front porches, vaulted master bedrooms, and covered parking, among other amenities. Fellow Austinite Claire Zinnecker collaborated on the project, bringing a "modernized West Texas design with a simplified palette featuring natural woods, similar metal finishes and earthy tile colors" to the homes' interiors.
Here's what these minimalist, forward-thinking homes will look like:
(Courtesty of 3Strands and ICON)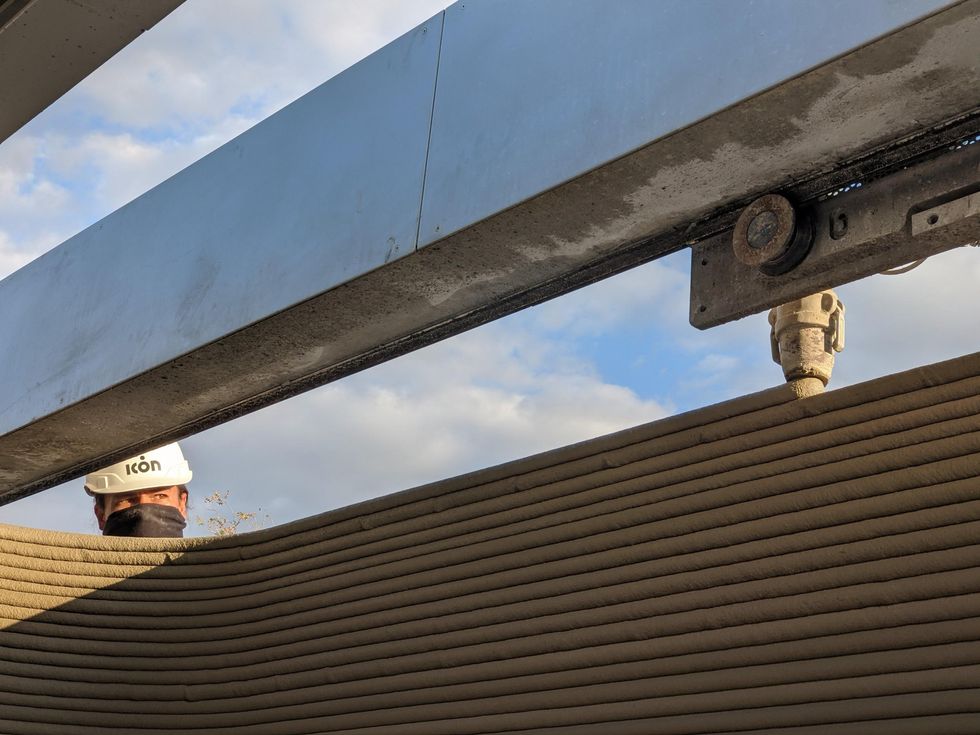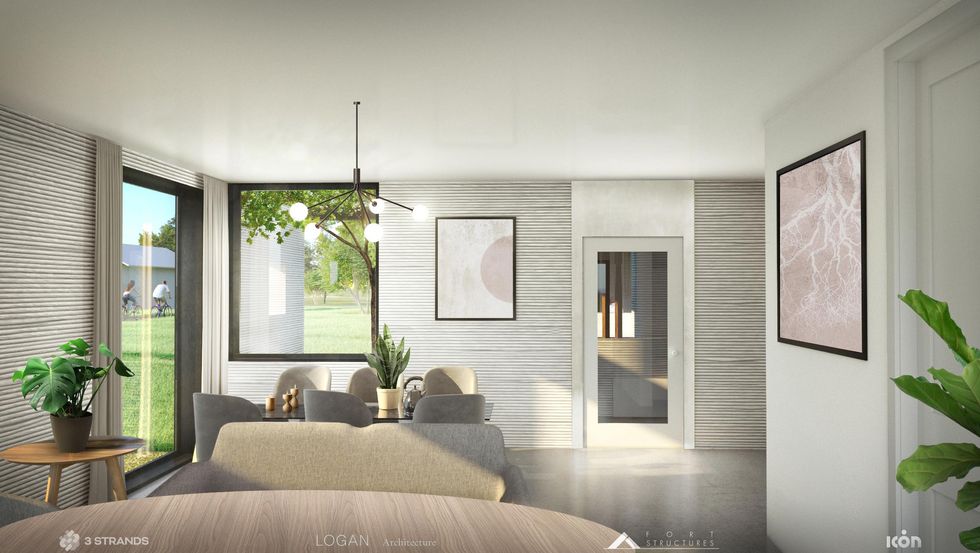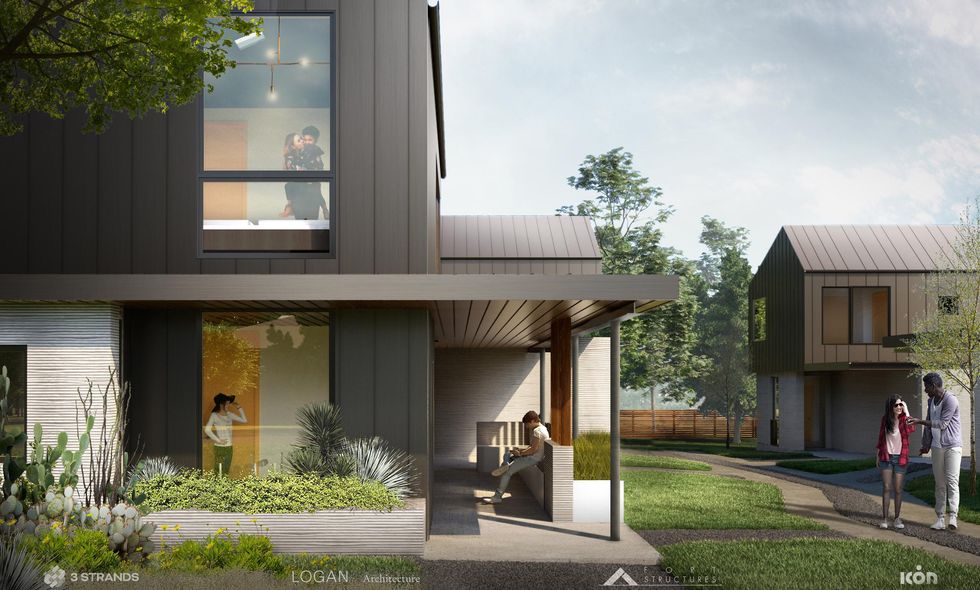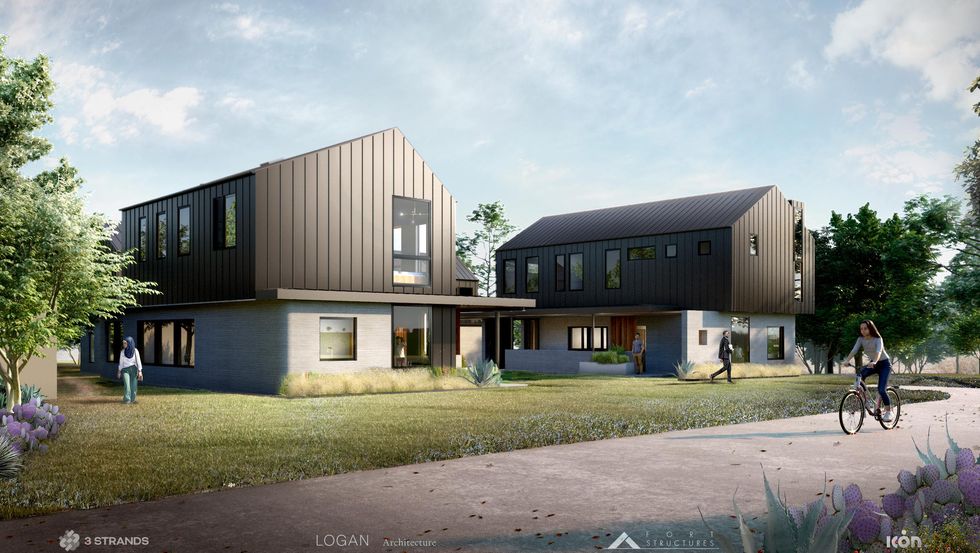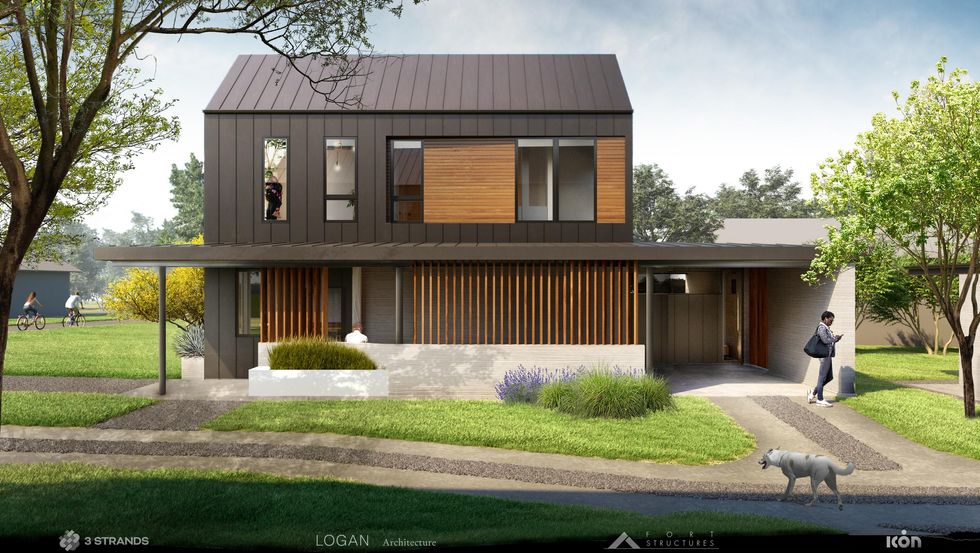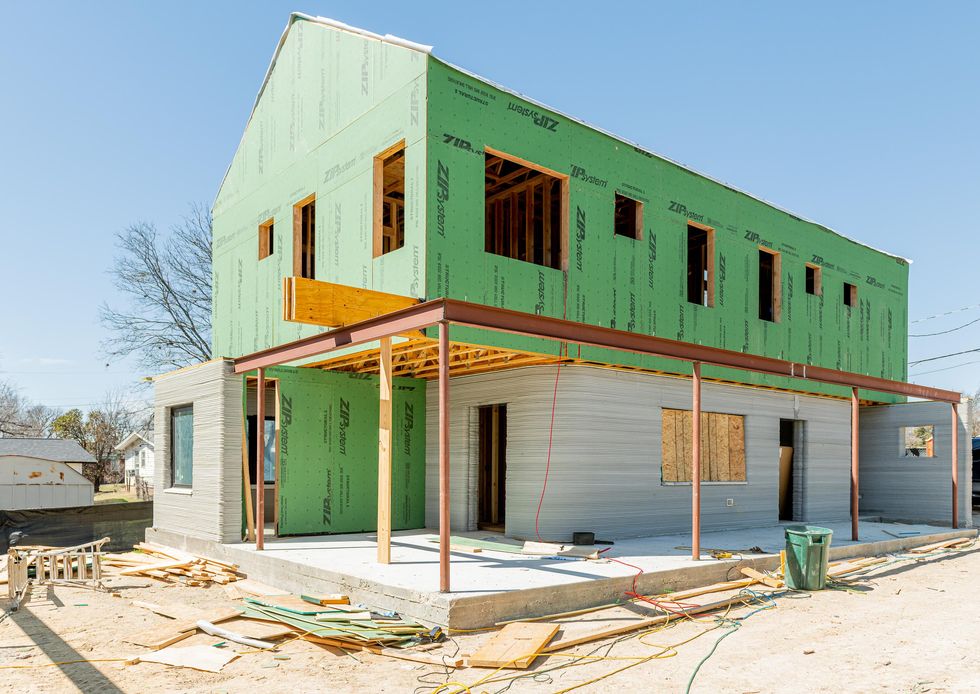 ICON's CEO and co-founder Jason Ballard has been named on Time Magazine's TIME 100 Next list for his work on providing affordable housing with the company's 3D printing technologies. Prices for the latest series of homes have not yet been revealed.
While the East 17th St. Residences is the first for-sale series, in 2020, ICON completed a series of 3D-printed homes for the chronically homeless in Austin at Community First! Village, and the company is continuing work to build a community of homes in Mexico.
ICON is also working to take 3D-printed housing even further—literally, out of this world. Currently, NASA is funding the company to help construct the first 3D-printed structure on the moon.
Ballard said he is excited to work with 3Strands, NASA and others to help make building homes everywhere more sustainable, more efficient and more affordable.
"There is an extreme lack of housing that has left us with problems around supply, sustainability, resiliency, affordability and design options," Ballard said. "With ICON's 3D printing technology, we anticipate more high-velocity progress in the years ahead to help bring housing and construction into the modern world and in-line with humanity's highest hopes."