Get connected with our daily update
(Shawarma Point/Facebook)
The weather is getting warmer but Austin is still working to help those in need after Winter Storm Uri left many without power or water for days.
If you are in need, these organizations and schools are helping distribute warm meals and water to the community.
---
Austin Latino Coalition at St. Elmo Elementary, 600 W. St. Elmo
Free hot meals from 11 a.m. to 6 p.m., while supplies last, and free meal boxes with tacos, cases of water and hygiene supplies from 3-6 p.m.
TODAY! HOY! Free HOT Meals Gratis Comidas Caliente
Monday, Feb. 22nd, 11am-6pm St. Elmo Elementary
el lunes 22 de febrero de 2021 en la Primaria St. Elmo
FREE Meal Boxes, Cases of Water, Tacos & Household/Personal Hygiene Supplies, 3-6pm
Cajas de comida, cajas de agua,3-6pm pic.twitter.com/1sX7p9sO9p
— Austin Latino Coalition (@AustinLatinoCo1) February 22, 2021
Mendez Middle School, 5106 Village Square Dr.
Bottled water and meal distribution from 3-5 p.m.
Juan Navarro Early College High School, 1200 Fairfield Drive
Starting at 10:30 a.m., Juan Navarro ECHS will have free food and water.
Circuit of the Americas, 9201 Circuit of the Americas Blvd.
From 3-7 p.m., Circuit of the Americas will have free food and water distribution.
Millennium Youth Entertainment Complex, 1156 Hargrave St.
Open until 6 p.m., this site is distributing 30,000 ready-to-eat meals secured by the city in partnership with the Red Cross. Council Member Natasha Harper-Madison
tweeted Monday afternoon
that she expects the site to stay upon until 8 p.m.
Tesla-sponsored food trucks
Additionally, Del Valle Community Coalition has five pop-up food trucks sponsored by Tesla located around Austin from 11 a.m. to 6 p.m.
Shawarma Point food truck, 5106 Village Square Dr.
Easy Tiger Bakery, 2800 Metcalfe Rd.
Wholly Cow Burger food truck, 600 W. St. Elmo Rd.
Taco Baby food truck, 4901 Truman Oak Cove
BBQ Heaven food truck, 5121 Albert Brown Dr.
AISD curbside meals
33 schools in the Austin Independent School District will also provide free curbside meals for children and their caregivers from 10:30 a.m. until 1:30 p.m.
Water distribution sites
The city of Austin also has 10 water distribution sites open from 9 a.m. to 5 p.m. or until supplies last.
Lakeline Station, 13652 Lyndhurst Blvd.
Walnut Creek Park, 12138 N. Lamar Blvd.
Anderson High School, 8403 Mesa Dr.
ACC Highland Mall parking lot, 604 E. Highland Mall Blvd.
Nelson Field, 7105 Berkman Dr.
Zilker Park, 2301 Barton Springs Rd.
Roy G. Guerrero Park, 400 Grove Blvd.
ACC Pinnacle Campus, 7748 US-290
Garrison Park, 6001 Menchaca Rd.
Onion Creek Soccer Complex, 5600 E. William Cannon
Austin will never feel more like itself come the end of November, as lines will be able to once again form around the block of Franklin Barbecue.
The acclaimed barbecue restaurant, recently named in Texas Monthly's top BBQ joints list, is opening its dining room for the first time since the onset of the pandemic on Nov. 23. So grab your folding chairs and arrive before you're even hungry because you can expect there to be an hours-long wait, just like pre-pandemic times.
Franklin's opened in 2009, becoming a world-renowned destination for good Texas barbecue. Long lines around the block on East 11th Street were the norm until the pandemic hit and the pitmasters decided to close their dining room, opting for curbside only.
It had originally planned to reopen its doors in August but postponed after a summer surge of COVID cases and hospitalizations.
In preparation of its reopening day, Franklin will be closed on Nov. 21.
Enjoying Austonia? Signup for our newsletter to get daily Austin news, straight to your morning inbox!
The housing market rollercoaster in Austin is on a dip—real estate giant Zillow is taking a pause on flipping homes in the Austin area, citing a lack of labor and bursting inventory.
The company is pausing its iBuyer service, which buys homes and makes light repairs before flipping them on the market, through the end of the year, according to a statement by Zillow Offers.
The iBuyer program allows homeowners to request an offer on their house and generates a "Zestimate" based on algorithms.
The company, which has been working in Austin since 2019, said it acquired a record-breaking 3,805 homes in the second quarter of 2021 and sold 2,086 during the same quarter. Zillow said it will stop purchasing new homes until it has the chance to work through already existing properties.
"We're operating within a labor- and supply-constrained economy inside a competitive real estate market, especially in the construction, renovation and closing spaces," Zillow's chief operating officer Jeremy Wacksman said in a statement. "We have not been exempt from these market and capacity issues and we now have an operational backlog for renovations and closings. Pausing new contracts will enable us to focus on sellers already under contract with us and our current home inventory."
Zillow's stock dropped by 9.45%, down to $86 per share immediately following the announcement. Meanwhile, competitor Opendoor's stock jumped by almost 8% to $25.27 per share, correspond with Zillow's dip.
Enjoying Austonia? Signup for our newsletter to get daily Austin news, straight to your morning inbox!
Austin's got some serious spook factor: The capital city boasts a slew of haunted digs to send a year-round shiver down your spine—including the most haunted spot in Texas.
Austin's Driskill Hotel topped Yelp Texas' Top 20 list of the most haunted spots, with the Driskell Bar clinching the No. 2 spot. Four other local properties made an appearance.
The list, released Tuesday, considered businesses in the restaurant, food, travel and arts categories with a large concentration of reviews mentioning relevant keywords like "haunted," "spooky," and "ghosts." It then ranked those spots using a number of factors including total volumes of reviews and ratings.
Here's how the city's creepy properties landed on the Lone Star State's list of frightful destinations:
No. 1 The Driskill Hotel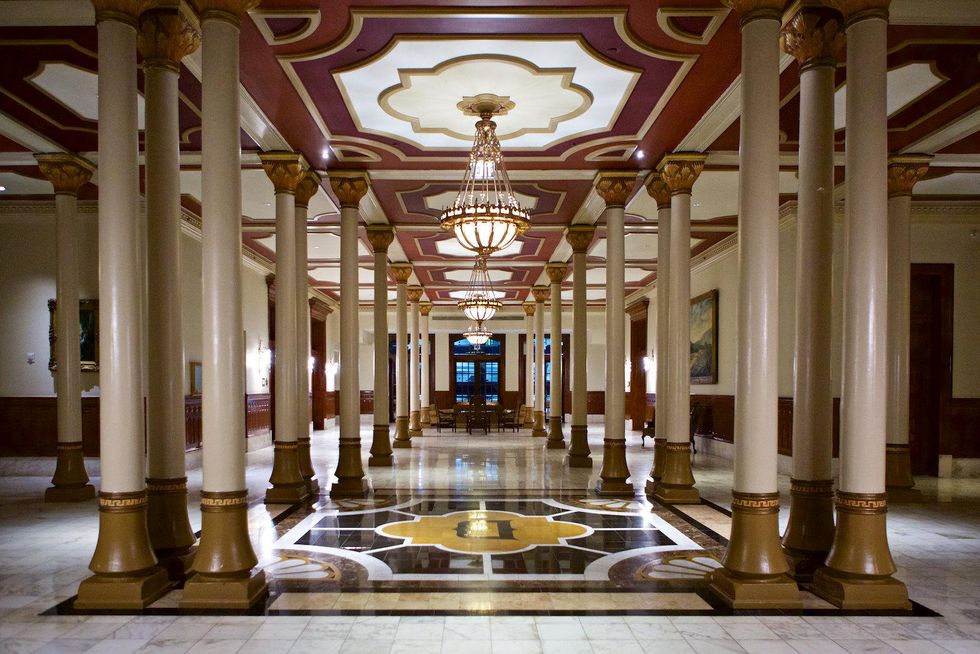 It may seem only fitting that the state's most haunted spot has a storied history. Determined to construct "the finest hotel south of St. Louis," Missourian cattleman Col. Jesse Driskell built the infamous Driskill Hotel in 1886. Located at 604 Brazos St., guests have long reported supernatural activity there, including alleged poltergeist sightings and encounters with the spirit of Driskell himself.
No. 2 The Driskill Bar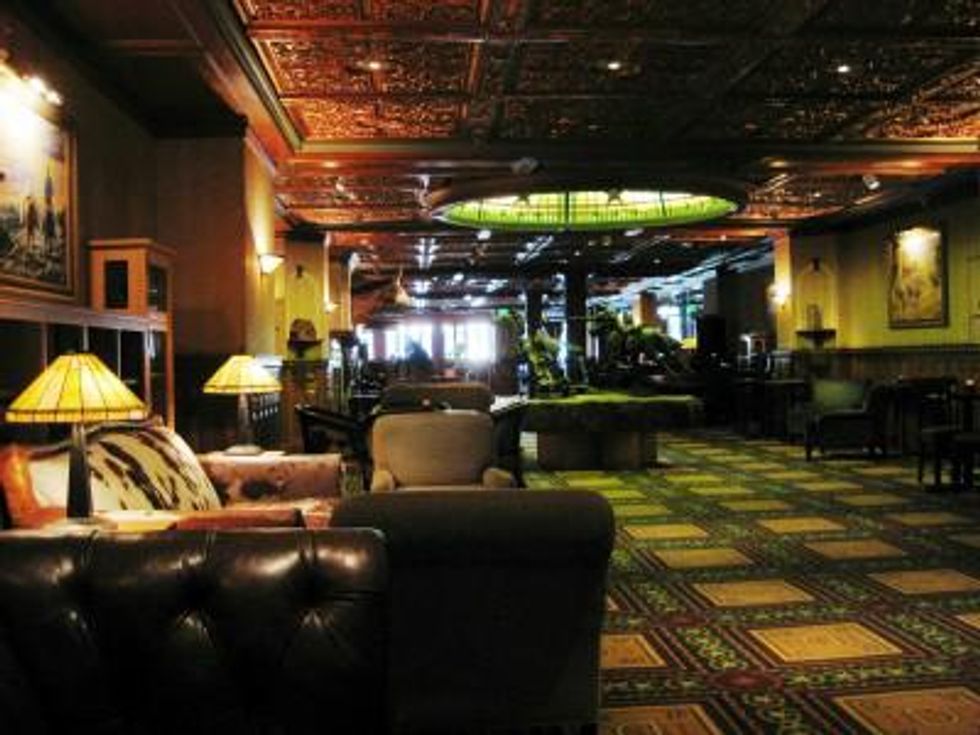 Long known as a power meeting spot for politicians, the Driskill Bar lies within the hotel itself. But it turns out the rich mahogany wood, plush chairs and live piano music aren't enough to mask the spook from its haunted hotel counterpart.
No. 3 Moonshine Patio Bar & Grill
This southern cocktail bar, located at 303 Red River St., began in 1852 as a trading goods store, before expanding with a saloon and domino parlor. In 2003, Moonshine Patio Bar & Grill opened its doors, though it evidently still has strong ties to the past (and spirit world)—it's said to be haunted by people killed in a flood in the early 1900s. It's been said customers dining in will feel tapping on their shoulders or air blowing on their neck.
No. 5 Clay Pit
The celebrated contemporary Indian restaurant, at 1601 Guadalupe St., is located within the historic Bertram Building, named after German immigrant Rudolph Bertram. The building's cellar is allegedly haunted by a murdered prostitute's spirit, and one Yelp reviewer recalls "a sudden dizziness, nauseousness hit me like a ton of bricks" when he entered the upstairs rooms previously inhabited by the Bertram family.
No. 13 1886 Cafe & Bakery
This quaint Victorian-style café's traditional Texas comfort foods may not be enough to keep the scary at bay. Just like the Driskill Bar, the 1886 Cafe & Bakery sits within the Driskill Hotel's haunted walls.
No. 15 The Tavern
At 922 W. 12th St., The Tavern used to operate as a secret brothel in the 1920s. When one politician was caught there, local legend says he murdered the head madam's daughter Emily in retribution. Her spirit is said to have stuck around, sending kitchen drawers flying open and switching TVs off in the dining room. According to Austin Monthly, a pair of shoes were found buried within the walls during renovation in 2006, which the bar then put on display as evidence of Emily's continued presence.
The full list
The Driskill, Austin
The Driskill Bar, Austin
Moonshine Patio Bar & Grill, Austin
Menger Hotel, San Antonio
Clay Pit, Austin
Miss Molly's Hotel, Fort Worth
Monteleone's, El Paso
The Emily Morgan Hotel, San Antonio
The Adolphus, Autograph Collection, Dallas
The Alamo, San Antonio
Jefferson Hotel, Jefferson
The Tremont House Hotel, Galveston
1886 Cafe & Bakery, Austin
St. Anthony, a Luxury Collection Hotel, San Antonio
The Tavern, Austin
Faust Brewing Company, New Braunfels
Faust Hotel, New Braunfels
The Esquire Tavern, San Antonio
The Crockett Hotel, San Antonio
VFW Post 76, San Antonio