Get connected with our daily update
(Austonia staff)
International customers spent $800 million on local real estate between April 2019 and March 2020, according to a new report from the Austin Board of Realtors.
---
Foreign buyers—which include those living abroad, immigrants and first-generation Americans—accounted for 5% of all residential sales in the Austin metro during that period.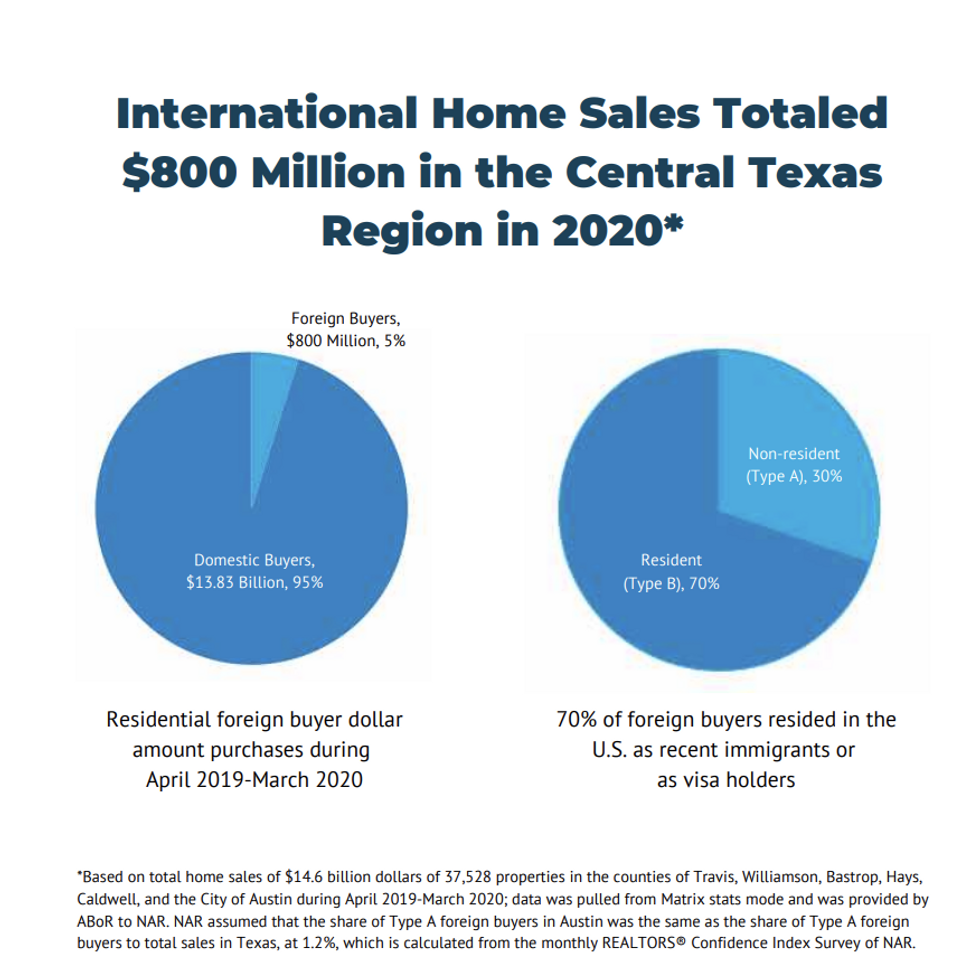 (Austin Board of Realtors Global)
ABoR attributed this market share to the areas's appeal as a global destination for businesses and individuals alike, noting that one in five Austinites is foreign born.

"The Central Texas region has become a magnet for homebuyers and real estate investors from around the globe," President Romeo Manzanilla said in a statement.
A plurality of foreign buyers—38%—came from Latin America, with 29% from Asia and Oceania and 12% from Europe.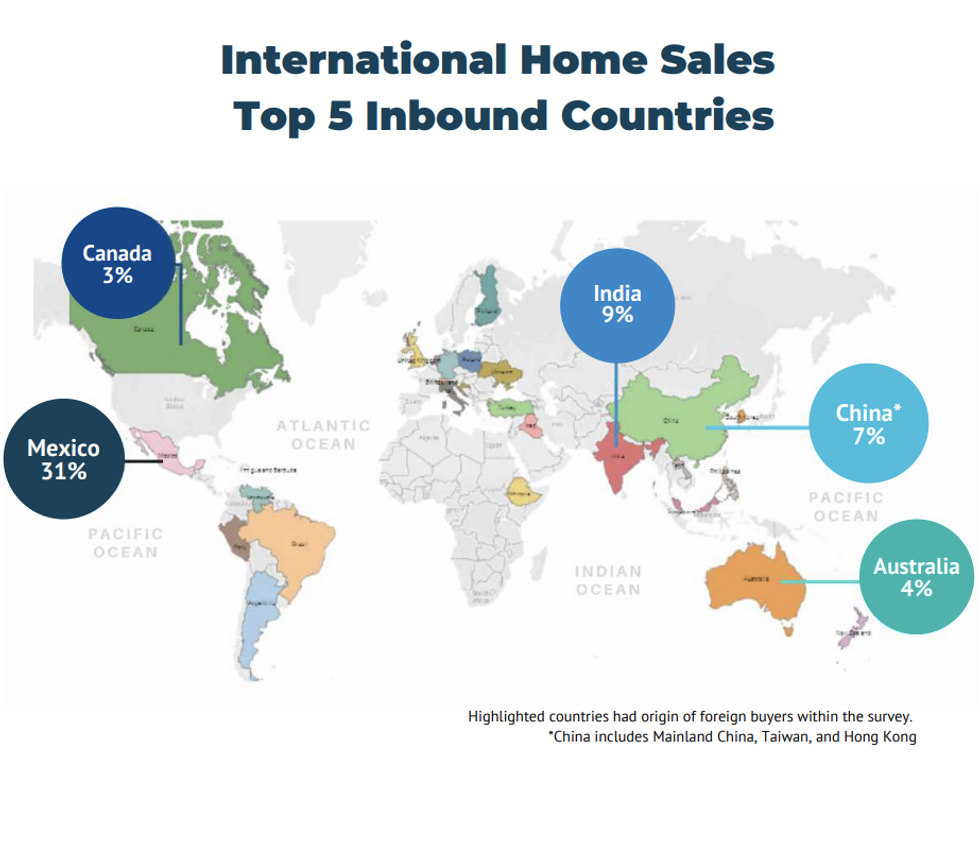 (Austin Board of Realtors Global)
Certain trends emerged over the course of the survey period, such as the fact that all Indian buyers purchased detached single-family homes, 75% of Chinese buyers purchased in a suburban area and 83% of Australian buyers paid entirely in cash.

The median home price among foreign buyers was $381,030, which is $54,530 more than the metro's median home price during the survey period.
ABoR members reported an increase in international business. Of the survey respondents who have been in business for at least one year, 30% have seen an increase in international business compared to 20% nationally. Of those who have been in business for five years or more, 41% have, compared to 32% nationally.
This trend also mirrors itself.
More than half of respondents reported that they had U.S. clients seeking to purchase property abroad, primarily in Latin American countries such as Mexico, Costa Rica and Columbia.
The report also includes information on foreign clients who sold local property during the survey period. The top four countries of origin for foreign sellers were Mexico, India, China and Russia.
More on real estate: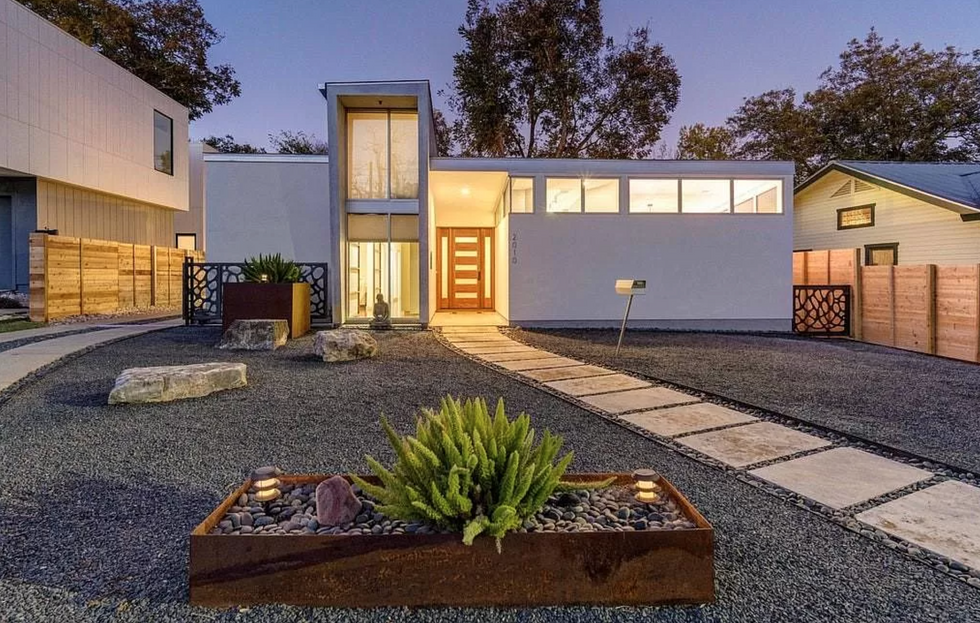 7 Gems you can own: modern homes for sale in Austin right now
Five Austin companies joined Google's second Startups Black Founders Fund on Wednesday, earning $100,000 each as part of the $10 million initiative geared toward giving Black entrepreneurs access to funding for their startups.
The fund gave $100,000 to 50 founders nationwide, including Austin companies CustomerX.i, Journey Foods, Sandbox Commerce, The Mentor Method and Tadeblock.
The founders will receive the funding without giving up any ownership of their startups and will gain access to Google technical support including up to $120,000 in donated search Ads from Google.org and up to $100,000 in Google Cloud credits. The Austin companies will also join a select few—the fund is only two years old and last year rewarded 76 Black-led startups with up to $100,000 as well.
Google's Startup funds can be used to boost Black founders' companies into success—last year, founders raised up to $50 million in capital after recieving the funds, and 80% of the companies used their funds to create jobs.
Founders from last year's batch then paid it forward by nominating new companies and announcing the winners via Zoom.
Here's a look at those 5 founders in Austin:
Austinites will once again be able to take a nonstop flight to London as Austin-Bergstrom International Airport resumes transatlantic travel this fall.
Starting Oct. 13, British Airways will offer its direct flight from ABIA to London-Heathrow Airport three times a week on Wednesday, Friday and Sunday. The airline, which has been operating in Austin since 2013, had halted service at the start of the pandemic over a year ago.
"We can't wait to welcome our customers back on board our Austin flights and we are honored to be playing our part in reuniting families and friends with their loved ones after such a long time apart," said Marie Hilditch, British Airways' head of North America sales.
Safety protocols the airline is taking include:
social distancing measures
wearing of facemasks
providing hand sanitizer stations
cleaning all surfaces after every flight
fully recycling the air once every two to three minutes through HEPA filters, which remove microscopic bacteria and virus clusters with over 99.9% efficiency
The announcement comes as COVID-19 testing requirements to enter the UK are scheduled to stop on Oct. 4. for vaccinated Americans.
Additionally, a Monday White House announcement allows fully vaccinated international travelers to enter the U.S. starting in early November with proof of a negative COVID-19 test. The ban, which was implemented in 2020, restricted travelers from a number of European countries, Iran and China throughout the pandemic.
With a goal of making healthy goodies available to the masses, HumanCo LLC has caught the attention of famous Austinites.
The Austin-based investment firm and holding company that incubates, acquires and scales consumer packaged health foods just closed a $35 million bridge funding round that included some well-known backers from the capital city and beyond according to co-founder and CEO Jason Karp.
Even since the beginning of its launch in May 2020, HumanCo had gained a new board of advisers member and an undisclosed investment from professional tennis superstar Venus Williams.
This most recent round welcomed a vetted round of investors who share a love of healthy food: co-founder of Austin-based private equity firm Vista Equity Partners Brian Sheth, Austin-based venture capital firm 8VC general partner Joe Lonsdale, actress Scarlett Johansson, Whole Foods Market Inc. co-CEO Walter Robb, model Cindy Crawford, Thrive Market co-founder and CEO Nick Green, San Francisco venture capital firm Jazz Venture Partners, former PepsiCo CEO and chairwoman Indra Nooyi, U.S. Open winner and former Austinite Andy Roddick, model and actress Brooklyn Decker, and Vital Proteins founder and CEO Kurt Seidensticker.
Founded in 2019, the company secured a $15 million Series A funding round in January 2020. Come late 2022, the company is planning "a much bigger" round of funding. According to HumanCo officials, targeting well-known influencers and celebrities was a deliberate choice—they have the influence money can't buy.
Some of the brands under the company's umbrella include organic, grain-free and gluten-free Snow Days Pizza bites, which feature Johansson as the creative director; wholesale gluten-free baked goods manufacturer Against the Grain Gourmet Foods and organic and plant-based ice cream brand Coconut Bliss.
The company employs 22 people, nine of which work in Austin at 98 San Jacinto Center. The rest of the employees are spread across at least four cities, including Chicago and Los Angeles, for the time being.
HumanCo plans to hire around 10 more in the next year, according to Karp, and go public in "a few years." The company currently has
two jobs open in Austin
.