Get connected with our daily update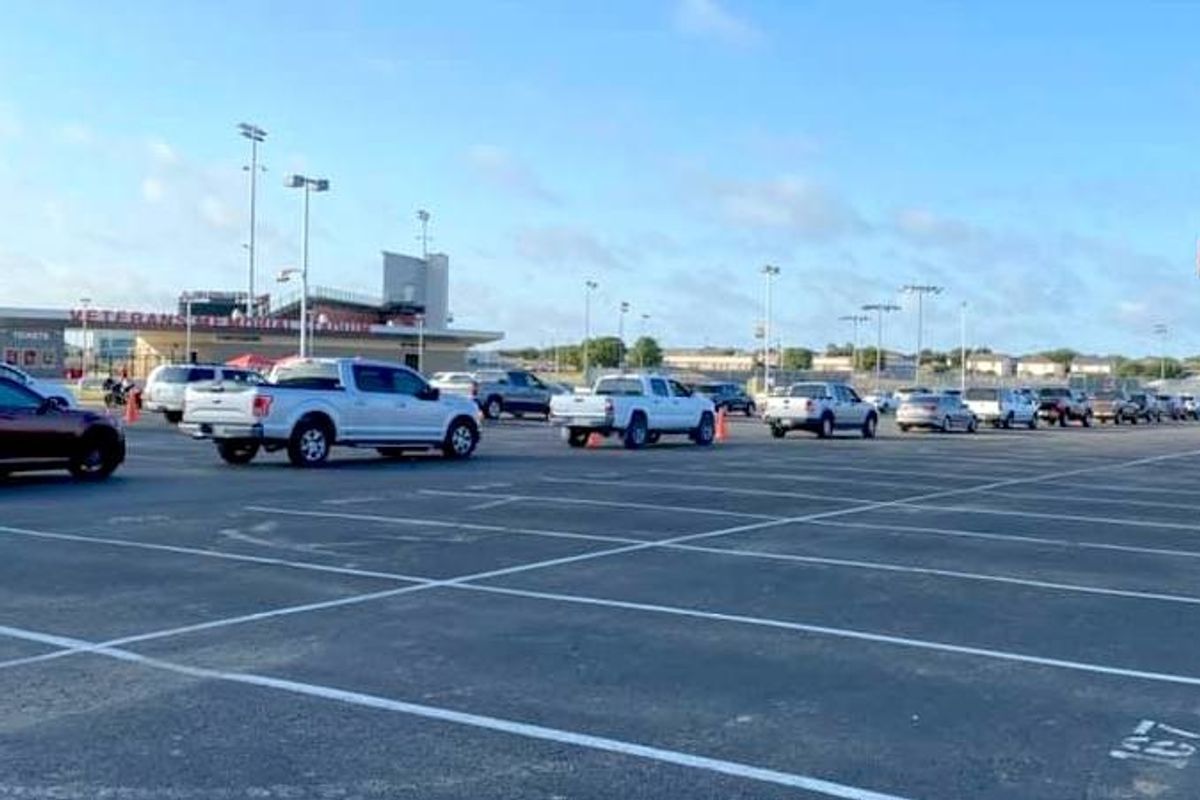 (Austin Latino Coalition, Del Valle Community Coalition)
Face coverings and hand sanitizers may not seem like the rare commodities they were back in the spring when many stores and online vendors had sold out of their stock. But for many Ausitnites, these resources remain out of reach.
---
"Now more than five months into the COVID-19 pandemic there is an assumption that everyone has access to [personal protective equipment], but the reality is that there are people in our community who have to make the tough choice of buying food versus buying a mask and hand sanitizer," said Paul Saldaña, coordinator of the Austin Latino Coalition.
The coalition co-hosted a PPE distribution event on Aug. 29 with the Del Valle Community Coalition. Volunteers distributed 15,00 disposable masks, 200 boxes of gloves, 5,000 reusable adult masks, 400 reusable children's masks and 500 bottles of hand sanitizers to 1,700 families. There was also voter registration and census stations set up.
"People were in line at Del Valle High School more than two hours before we began distribution," Saldaña said. "One elderly woman who was at the front of the line arrived at 5:30 a.m., with her oxygen tank. There are seniors, veterans, teachers, construction and grocery workers, among others, who are all in need."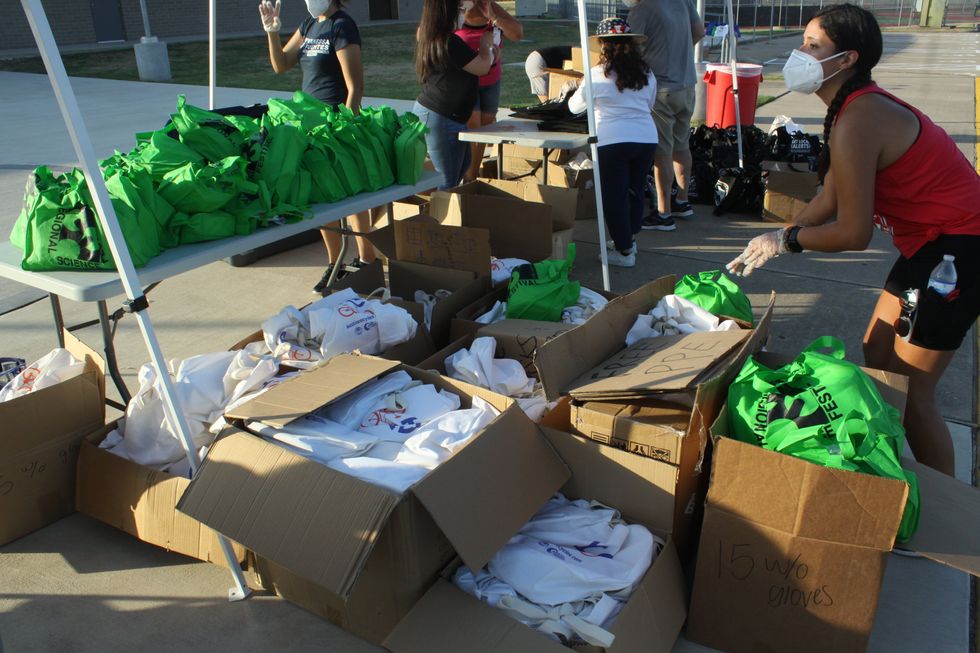 Volunteers distributed thousands of masks at the most recent distribution event. (Austin Latino Coalition, Del Valle Community Coalition)
The Austin Latin Coalition began in 2013 and is organized by 30 volunteers. Private sector partnerships—with H-E-B, Lowe's and Tito's Vodka, among others—help fund its initiatives.
At the beginning of the pandemic, the coalition saw that the needs of the local Latino community were being inadequately addressed by local governments.
"Information about the virus was not easily accessible, and not culturally relevant and difficult to find in Spanish," Saldaña said. "With over 20 subcultures in our Latino community, the Spanish translation doesn't always resonate [with everyone]."
It also became clear that Latino Austinites were disproportionately impacted by the pandemic. Despite making up around a third of the Travis County population, they account for more than half of confirmed COVID cases and hospitalizations and nearly half—49%—of deaths.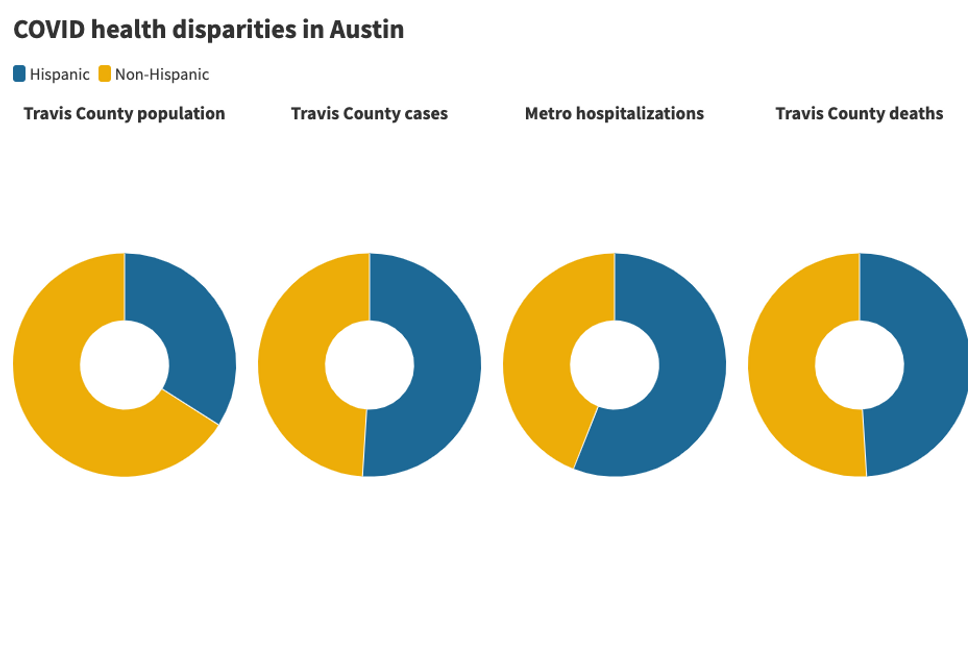 Latino residents are overrepresented when it comes to COVID cases, hospitalizations and outcomes. (Austin Public Health)
Although the number of new confirmed daily cases has been on the decline in recent weeks, transmission remains most concentrated on the city's east side. The highest number of confirmed cases is found in the 78744 ZIP code, where a majority of residents are Latino.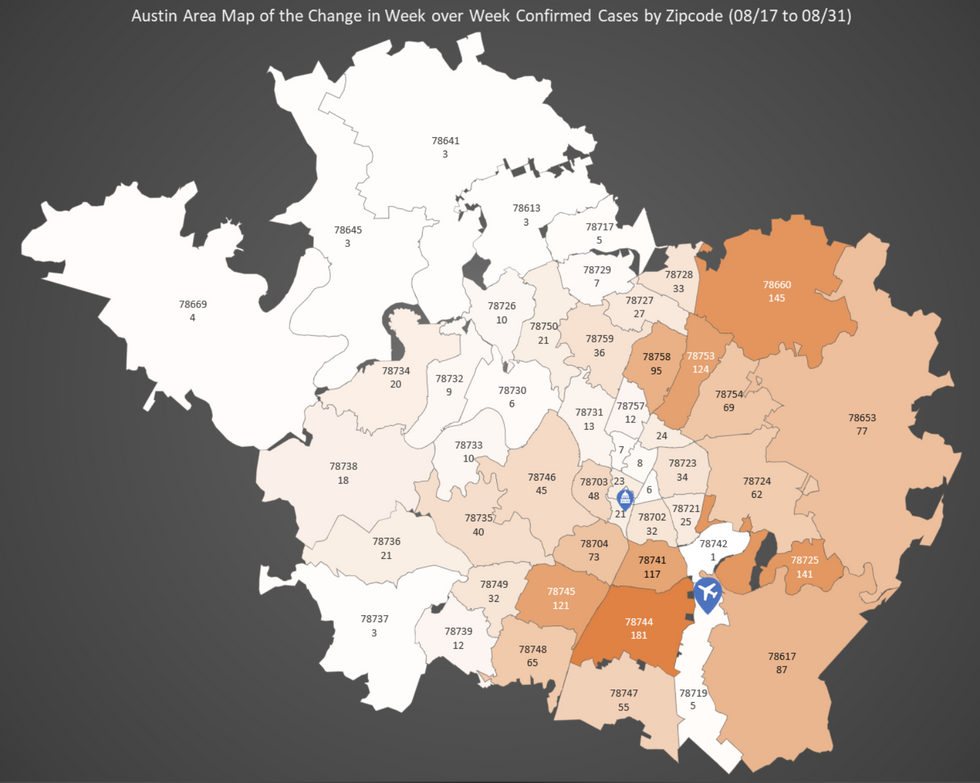 Austin's confirmed COVID cases are more concentrated on its east side, with the highest number of cases in the 78744 ZIP code, where a majority of residents are Latino. (Rational Anarchy/Reddit)
"The southeastern ZIP codes and portions of Austin [and] Travis County continue to be among the communities with the highest numbers of COVID-19 cases and positivity rates," Del Valle Community Coalition President Susanna Woody said.
Saldaña has criticized elements of the city's response to the pandemic, arguing that they could do more to address disparate outcomes.
The city's health department provided and packaged PPE and other informational materials for the distribution event last weekend. On Wednesday it also announced it would co-host, along with CommUnity Care and Central Health, nine PPE distribution events this month in areas with high COVID positivity rates, such as Pflugerville and Dove Springs.
"It is important to [Austin Public Health] to ensure that the most vulnerable in our community are protected from COVID-19," a spokesperson said. "Additionally, we are continually re-evaluating our epidemiological data and burden of disease on our community to ensure that we are meeting the community's needs during this time."
However long the pandemic lasts, ALC and its partners plan to continue offering barrier-free testing, PPE and education resources to the Latino community.
"Many won't come to the local government coordinated testing sites out of fear for a variety of reasons, so we host these events where those in our community feel safe," Saldaña said. "While our focus is the Latino community, all are welcome to come."
The U.S. Hispanic Contractors Association of Austin, a member of the ALC, is hosting a free COVID testing event this Saturday at the Sacred Heart Catholic Church in Northeast Austin, near the Little Walnut Creek Greenbelt, from 8 a.m. to 4 p.m.
"This is about being a good citizen to our neighbors and fellow Austinites," Saldaña said.
Want to read more stories like this one? Start every day with a quick look at what's happening in Austin. Sign up for Austonia.com's free daily morning email.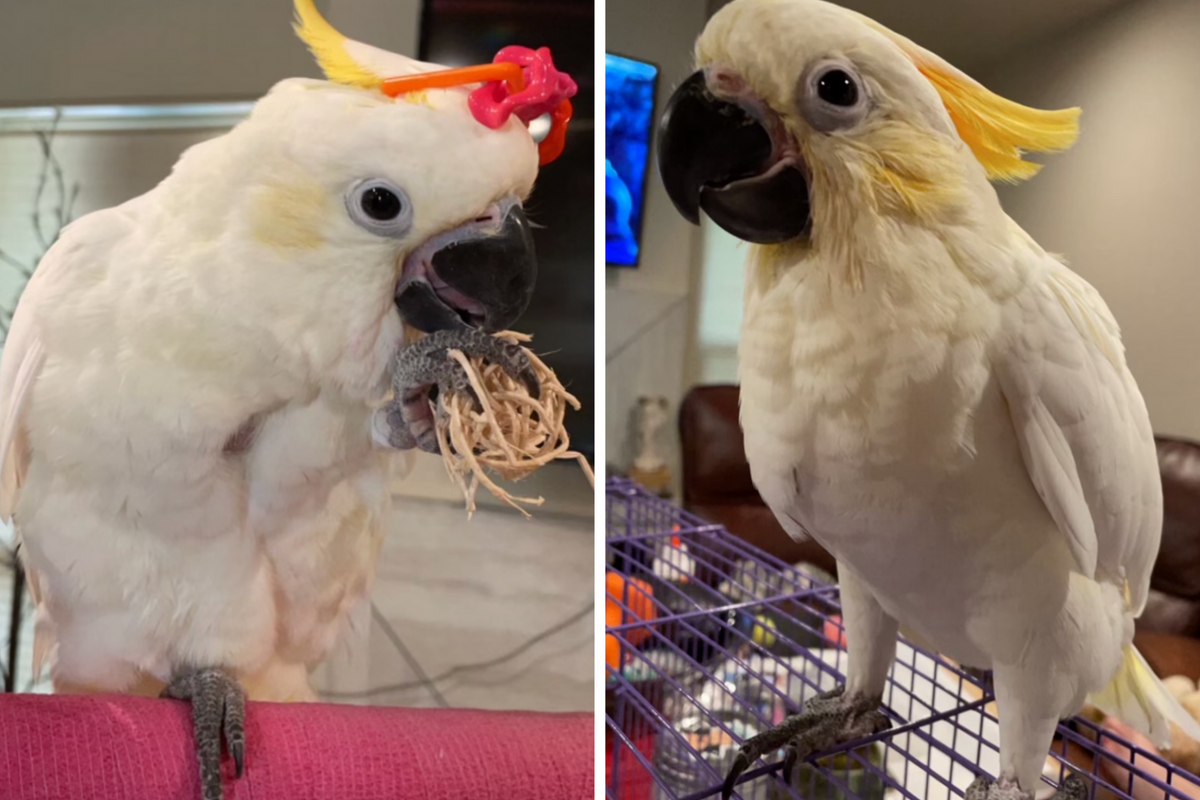 A big-money bird has been stolen from a northwest Austin pet store.
Kelsey Fernandez, the owner of a $6,000 sulphur and citron-crested cockatoo named Lemon Grab, said the emotional support animal was taken from the Gallery of Pets store, around closing time on Sunday.
"I've struggled with mental illness my entire life, and ever since I got him I've been doing so much better," Fernandez told Austonia.
The $6k cockatoo is young and will starve unless he is fed by hand, Fernandez said.
In a surveillance video, a man appears to have something under his shirt as he and two others exit the business around the same time the store believes that Lemon Grab was stolen.
Fernandez said a report has been filed with the Austin Police Department with an $1,000 reward for his return.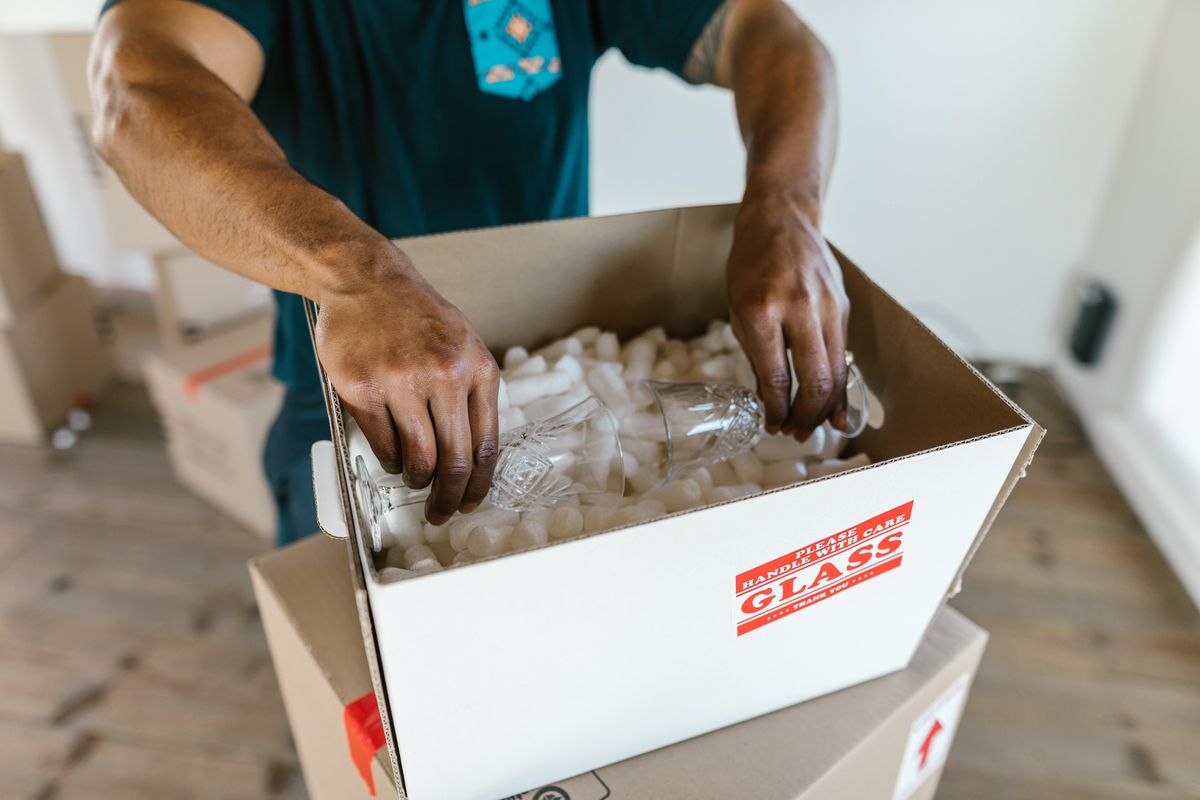 Introverts and personal space lovers may not want to make the move to Austin anytime soon: The Texas capital saw a bigger increase in one-bedroom rent prices than almost any other U.S. city in April, according to a Rent.com report.
Austin's one-bedroom rent has more than doubled—a 112% increase—from April 2021 to 2022, the report said. Only Oklahoma City saw a higher year-over-year increase with a 133% jump.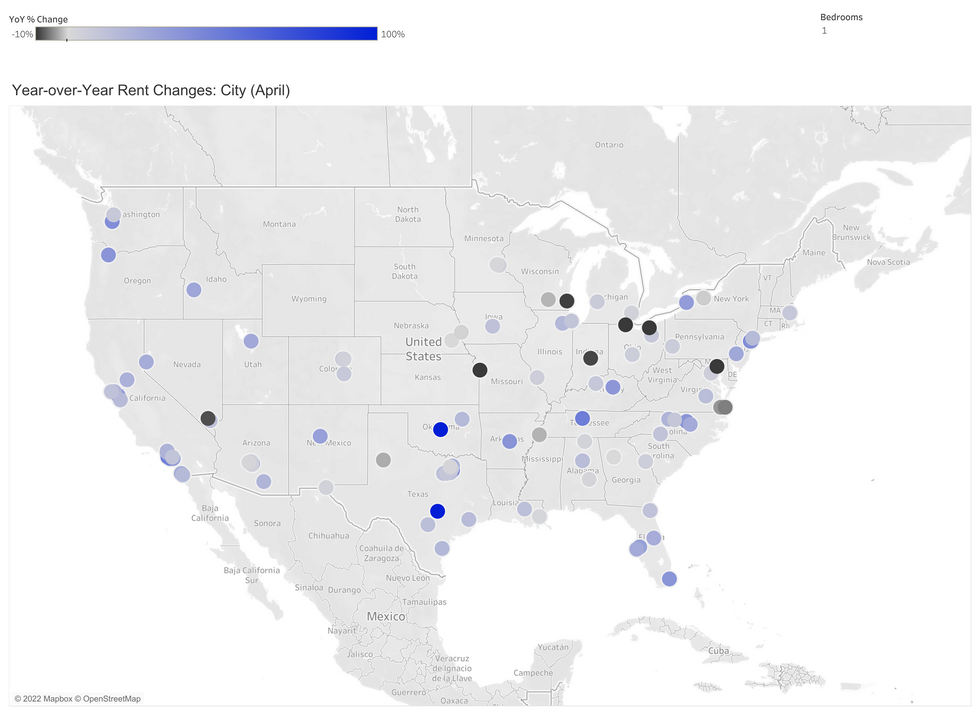 Austin also had the fourth-highest increase in two-bedroom rent, with a 50% increase in the past year. The city joined a nationwide trend where rents were up 8.3% year-over-year across the U.S, a trend exacerbated by a 6.2% increase in inflation in the same time period.
But "not everyone is experiencing inflation the same way," Redfin Deputy Chief Economist Taylor Marr said in the report, and a brunt of the load has gone to cities with more move-ins. While over 90% of state rental markets increased in the last year, that jump was seen most in Sun Belt states, including Texas, Arizona and Florida.
Even with breakneck increases in rent, however, Austin's rent prices still haven't cracked the top 10: the city's one-bedroom apartments are the 12th most expensive in the nation with an average price of $2,918. Meanwhile, its two-bedrooms fall behind Texas cities Frisco, Dallas and Plano and come out 34th on the list with a $2,302 average monthly rent.