Get connected with our daily update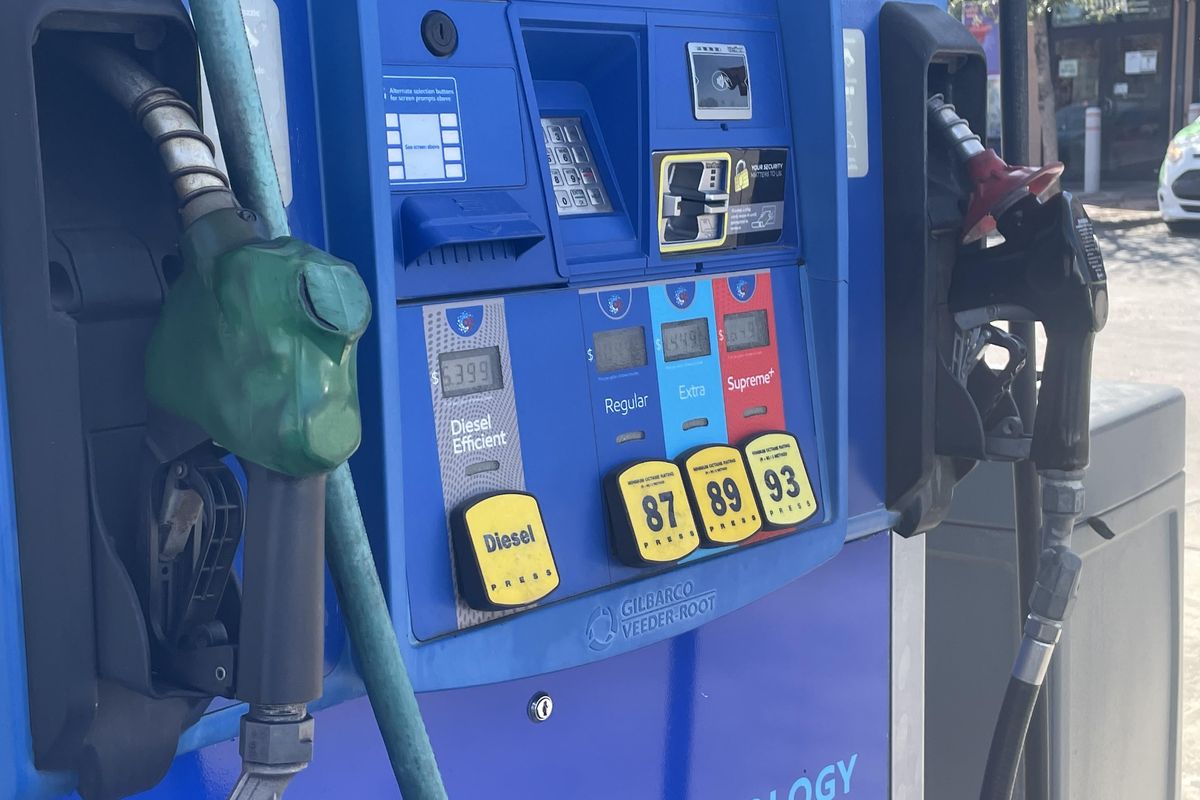 You'll be hard-pressed to find a gallon of gas below $3.99 in Austin as national gas prices reached an all-time high of $4.32 per gallon Thursday, causing some Austin residents to think twice before grabbing their car keys.
---
Travis County gas prices reached an average of $3.98 per gallon Thursday as the Russian invasion of Ukraine diminished the available crude oil supply.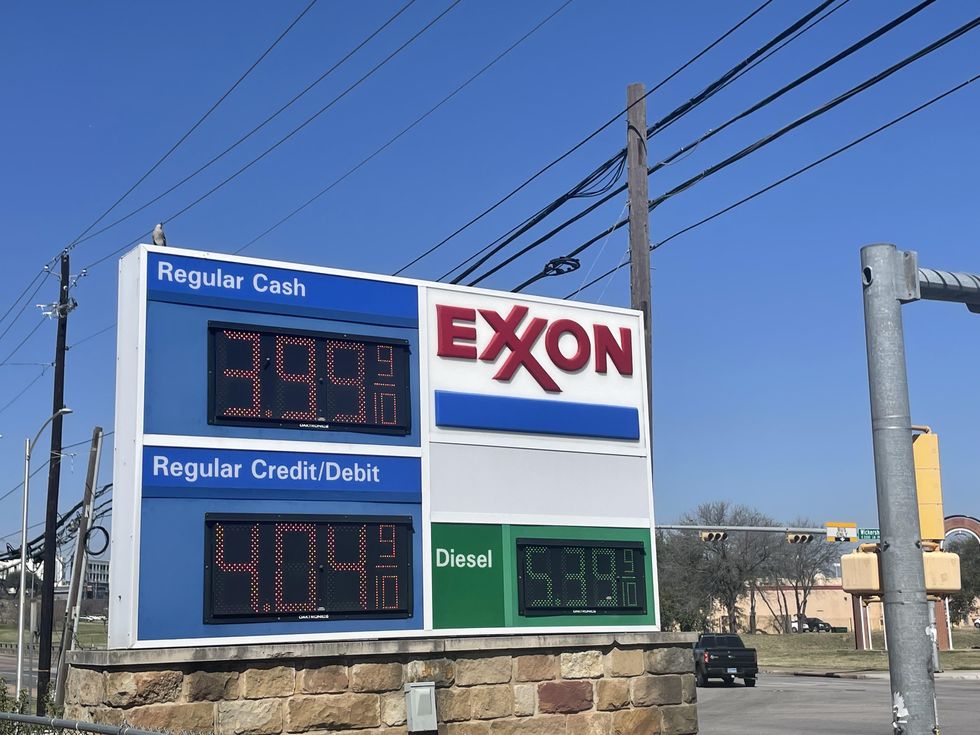 Gas prices on E. Riverside Dr. were almost all $3.99, including at the Apple Mart. (Claire Partain/Austonia)
For Austinites like Francisco "Fran" Ordaz, that means making small adjustments to his schedule.
"I walk to the store a bit more now," Ordaz said. "Not a huge change, but a change nonetheless."
Are current gas prices going to affect how much you drive? Let me know why/more opinions in the comments!
— Claire (@partain_claire) March 10, 2022
For others who need to drive to get anywhere, the new spike in prices will just empty their wallets further as other necessary expenses, like rent and groceries, continue to rise.
"It's atrocious," Stefan, who said he wasn't comfortable with giving his full name, told Austonia. "To do anything—groceries, work, anything—driving is still a big part of my life, but at the same time I might Uber at some point."
Even though most Americans—around 83%—still rely on driving most days, many gas pumps near E. Riverside Drive were empty Thursday morning.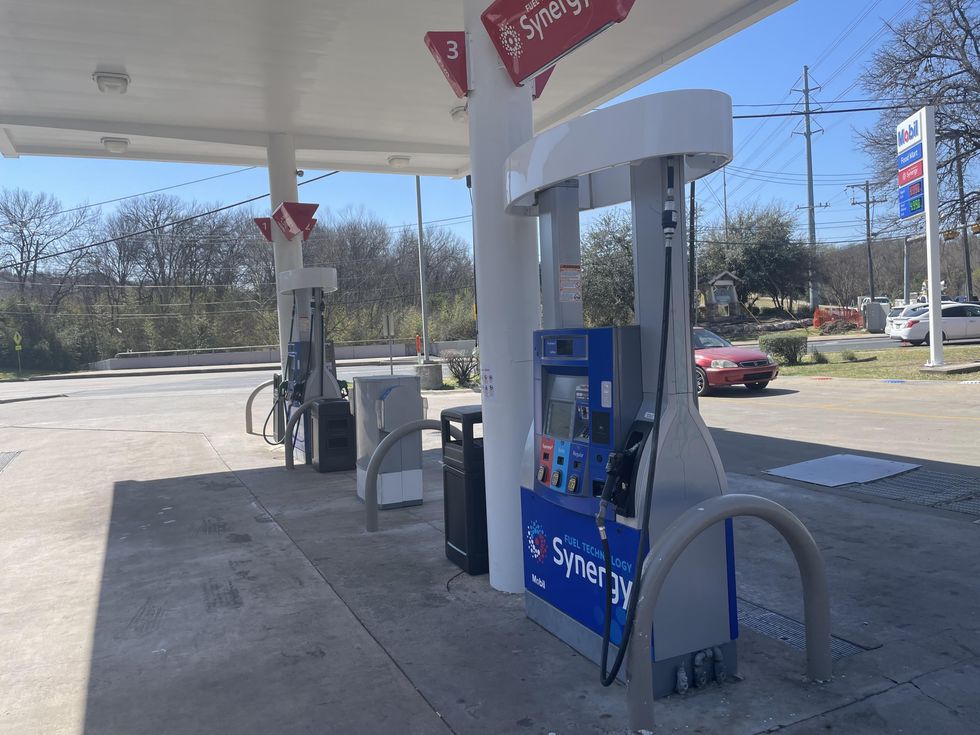 The Mobil gas station on Oltorf St. was mostly empty Thursday morning. (Claire Partain/Austonia)
Sam Devkota, who works at Apple Mart at 2101 Wickersham Ln., said the gas station saw traffic go up and then down as drivers scrambled to get cheaper gas before it reached $3.99
"We've seen a little bit less," Devkota said. " I think it will go down and down tomorrow."
Some Austinites, like Jeroen Naus, are rejoicing in their remote work schedule amid the spike.
"Working from home, my driving has gone down significantly," Naus said. "(I spend) less time stuck in traffic."
Naus thinks ride-sharing apps like Uber will see the biggest impact in coming weeks, and the company already reported higher than anticipated February demand on Monday, reaching just 10% below pre-pandemic levels.
But more expensive gas means more expenses for Uber drivers, who took to social media to air their frustrations. Some even quit as they complained that they barely broke even with the heightened price.
Meanwhile, some Austin residents, like Peter Dolan, aren't having any pain at the pump.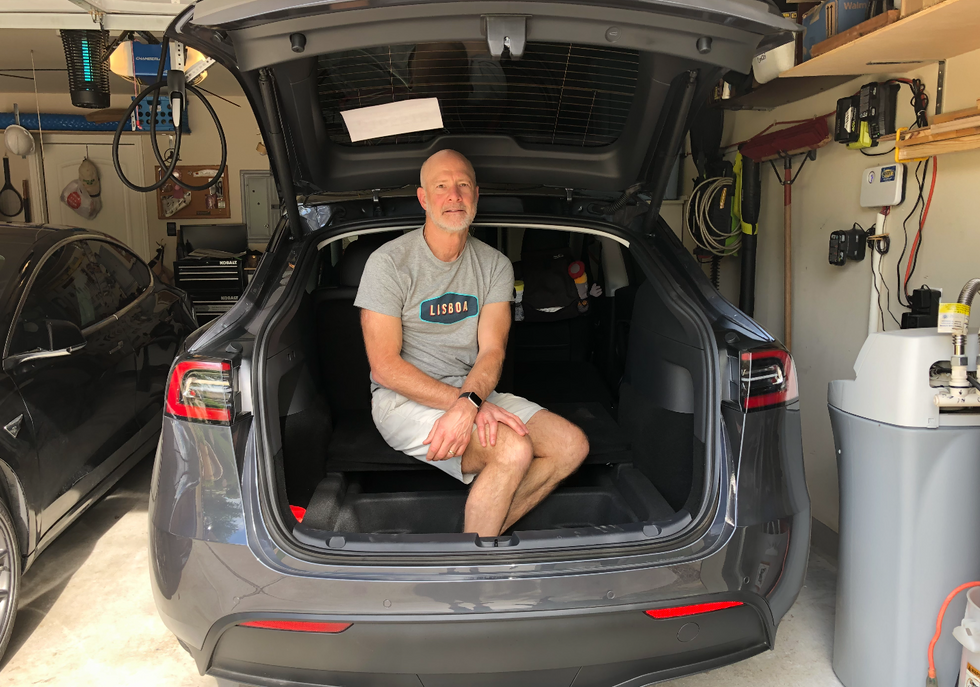 Peter Dolan has been impressed with his Tesla, from low transportation costs to plenty of trunk space. (Claire Partain/Austonia)
That's because Dolan and his wife swapped their sedan and minivan for Teslas a few years back. For Dolan, a trip to Nashville and back cost him $35—roughly the same as one typical full tank of gas.
A source told Electrek that Tesla orders in certain parts of the country increased 100% this week, and Dolan said he thinks that trend will continue as more people cut out gas prices completely with electric vehicles.
"Tesla orders are screaming right now," Dolan said. "Because people are just saying, 'Wait a minute, what's going on here? How much am I going to have to pay?' The infrastructure is there and so it's really just a matter of time."
For those still stuck at the pump, the worst may be yet to come: fuel savings app GasBuddy's 2022 gas price predictions say prices could peak at $4.25 in May.
But what comes up, must come down, according to Ben, who wasn't comfortable disclosing his full name.
"It'll go back down later... that's the way I see it," Ben said. "I'll go wherever I need to go."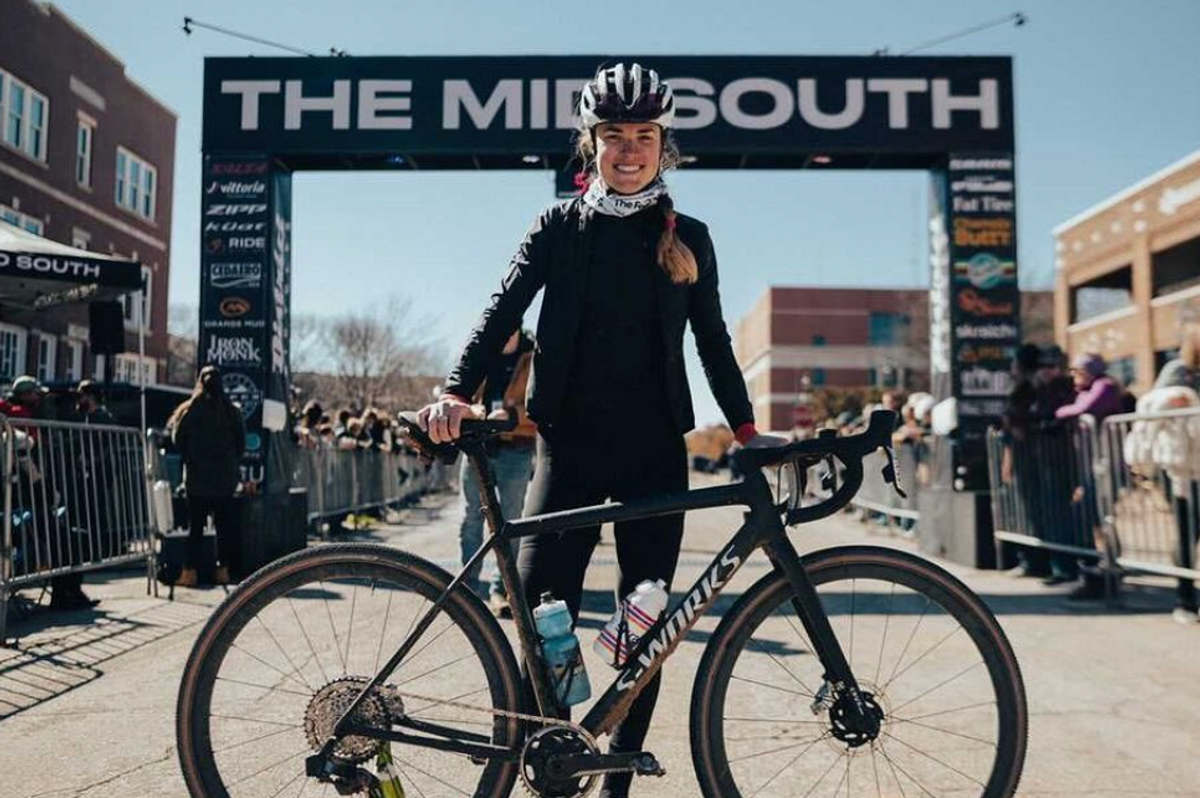 Austin police are investigating the killing of Moriah "Mo" Wilson after she was found with gunshot wounds inside an Austin home.
Wilson, a gravel and mountain bike racer, was visiting Austin from Colorado in preparation for the Gravel Locos race on Saturday taking place in Hico, a small town 2 hours from Austin.
On Wednesday, her roommate came home and found Wilson unresponsive with "a lot of blood near her," police said. It is now being investigated as a suspicious death. No further information on the suspect or motive behind the killing are available at this time.
Wilson recently had become a full-time biker after winning a slew of races in the past year.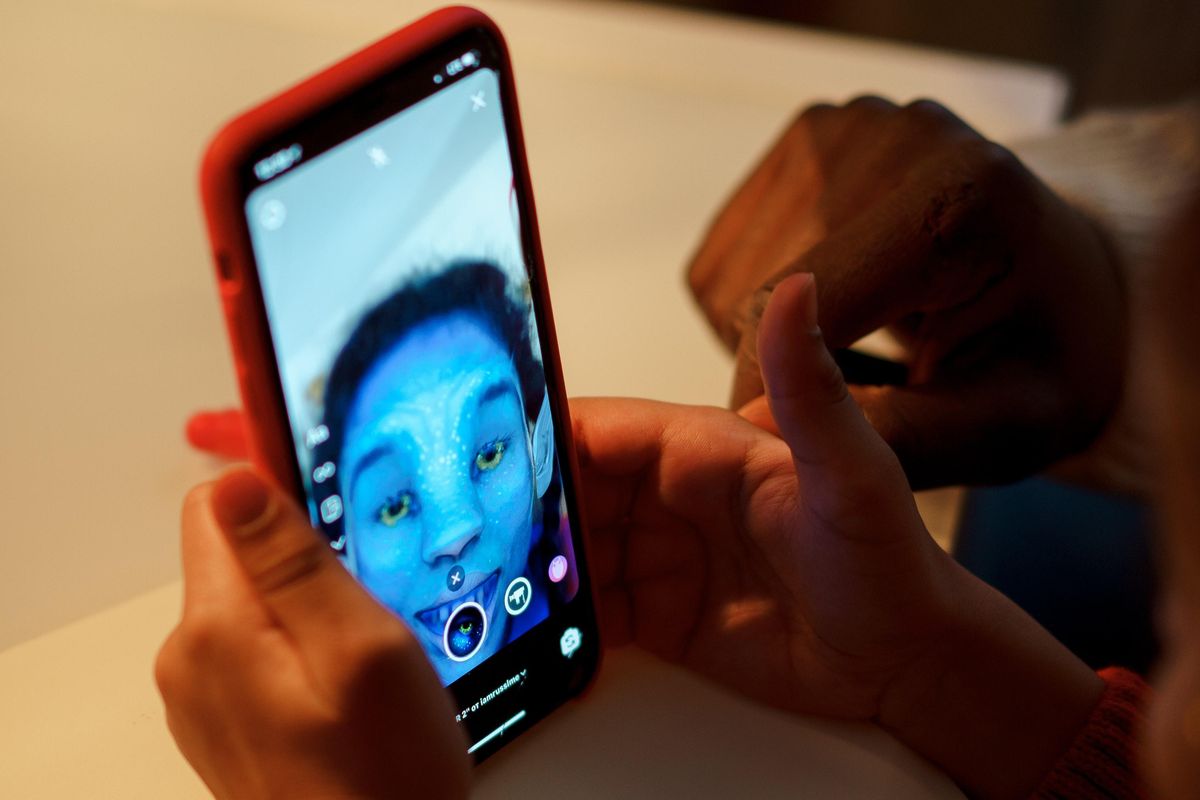 Some of your favorite Instagram filters can't be used in Texas anymore and Austinites are sounding off on social media.
Meta, Facebook and Instagram's parent company, announced on Wednesday that certain filters would no longer be available in Texas.
The change is a result of Texas Attorney General Ken Paxton's lawsuit against Meta, alleging the company uses facial recognition technology that violates laws in Texas. A release from Meta says it stopped using facial recognition tech in November 2021 and denies Paxton's allegations.
Some Austinites bemoaned the shift, saying some of their favorite filters were now unavailable.
But more often than not, locals joked about the ban.
And some in-between chose to show off some natural beauty.
Finally, some are trying to cash in on the opportunity.
Meta said it plans to create an opt-in system for both Texas and Illinois residents, who are facing the same issues.