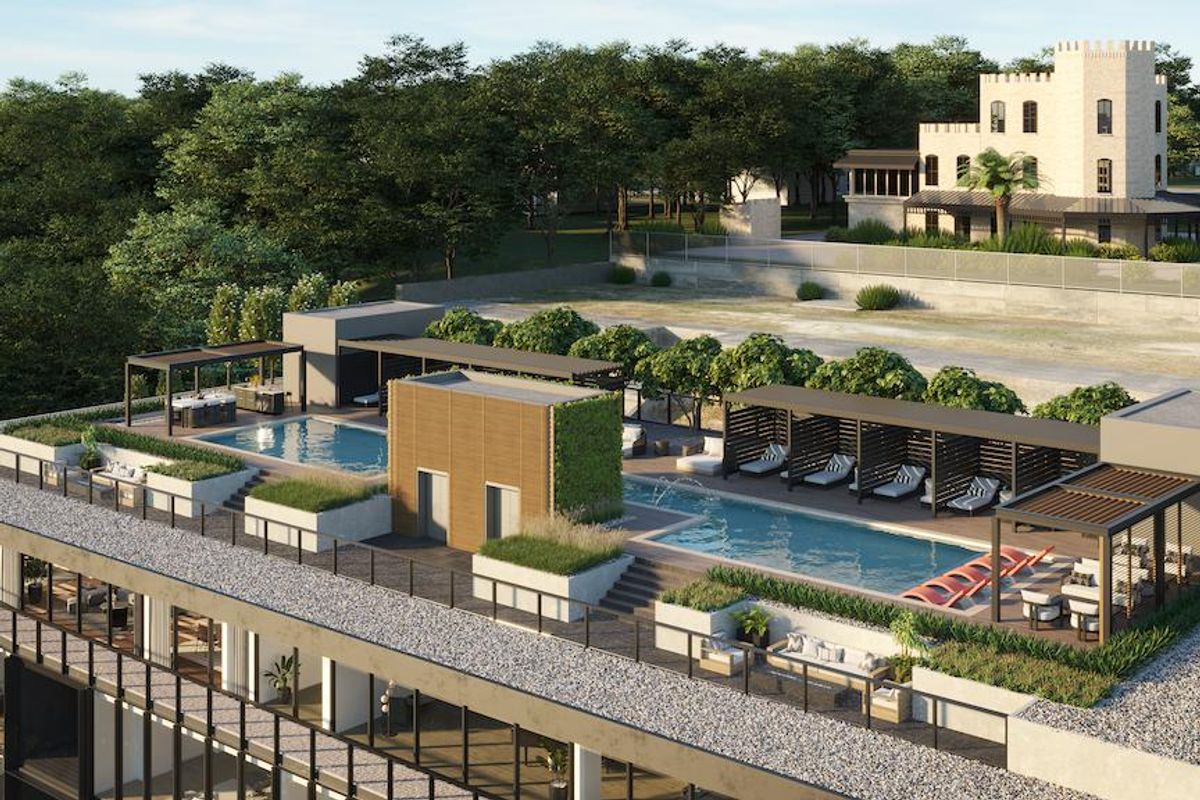 A 10-unit luxury condo development called The Colorfield will replace the so-called Graffiti Park at Castle Hill—a collection of graffitied concrete slabs formally known as the HOPE Outdoor Gallery since 2011—and help fund its relocation to Southeast Austin near the airport.
---
The Cumby Group, an Austin-based development and construction firm, has broken ground on the multifamily project, which is located at 1012 Baylor St., near Clarksville. It will include 10 large homes with views of the Texas Capitol and downtown as well as a new mural wall, according to a Tuesday press release. The homes range from 3,200 to 5,058 square feet and start at $3.6 million.
"The Colorfield will reside on a site with a unique, colorful history, so it's fitting that the new homes are unique and colorful as well—and help support a plan for art to endure both here and at the gallery's new home," Development Vice President Melissa Brown said in a press release Tuesday.
Graffiti Park was born out of a failed condo development from the 1980s, which was left underdeveloped until Andi Scull, then the HOPE campaign executive producer, transformed it into a temporary art installation in 2010. Contemporary artist Shepard Fairey, who designed the "Hope" campaign poster that represented President Barack Obama's 2008 campaign, installed the first mural installation. Over the next decade, hundreds of artists painted over its walls.
The city's historic landmark commission approved the demolition of Graffiti Park in January 2018, after JB Cumby Construction requested permission to do so. Since then, the developer has developed a plan to support the HOPE Outdoor Gallery, which is slated to reopen in its new, 17-acre space in Southeast Austin this summer.

The Cumby Group has committed to donating $20,000 to the organization and dedicating $25,000 in time and resources to relocate the original gallery sign and a memorial art wall to be displayed at the new space. The firm will also pay $90,000 to commission artists to create a new mural wall at the Colorfield.
"It has been wonderful working with Cumby Group for the past several years to thoughtfully figure out all the best ways we could collaborate together to make this a huge relocation success story for our community," Scull said in the release.