Get connected with our daily update
Greg Casar lobbied City Hall for the first time 10 years ago. Recently out of college and working as the policy director for the Workers Defense Project, a progressive advocacy group, he joined construction workers in a six-hour thirst strike on a hot day in late June. The next month, Austin City Council passed an ordinance requiring rest breaks at construction sites.
Despite this success and other workers' rights gains, Casar said he was disillusioned with the council's response. Former Mayor Lee Leffingwell wouldn't respond to meeting requests. Former council members told him, if he really cared about social justice and workers' rights, he should focus on the Texas Legislature rather than City Hall. "That attitude needed to change," he told Austonia during a recent interview.
---
After a grassroots campaign fueled by volunteers and pizza, Casar was elected to his first city council term in 2014, serving on the inaugural 10-1 council and as the first-ever direct representative for Northeast Austin's District 4. Since then, he has gone from lobbying council as an outsider to advocating for Austin's working-class residents on the dais, where many consider him the most progressive member of the state's most liberal city council.
"It's not just about any one elected official," he said. "It's about really trying to shift the culture."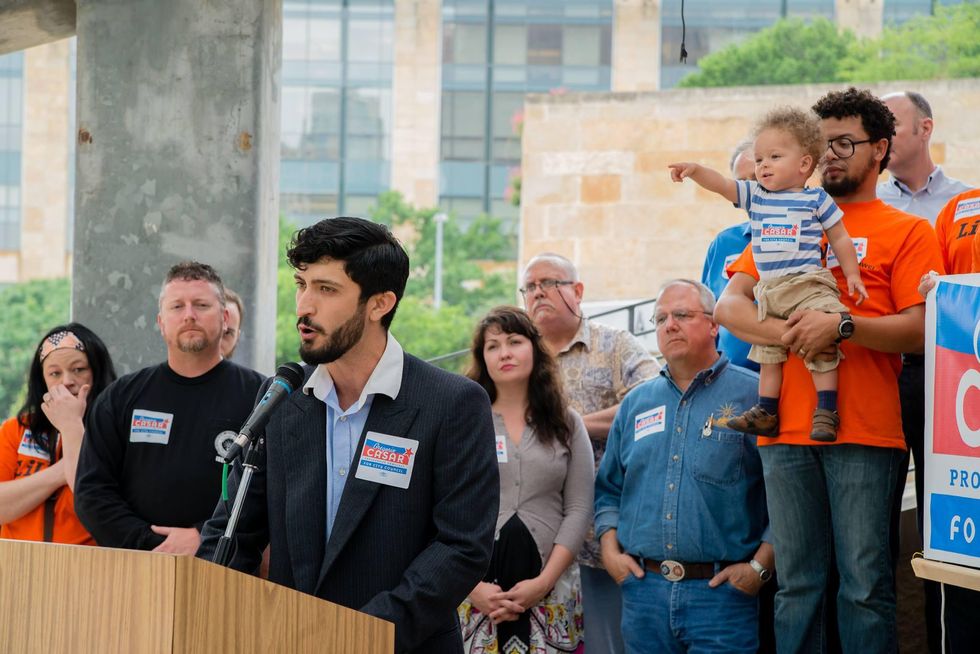 Greg Casar campaigns for the District 4 seat on City Council in 2014. (Greg Casar/Facebook)
Leading the charge

Casar, 31, was born in Houston to parents who had emigrated from Mexico. He was active in the immigration reform movement in 2006, carrying on that work while a student at the University of Virginia, where he lobbied the administration to implement a fair wage for all of its employees. He moved to Austin in 2010 to work for WDP.
Since joining Austin City Council as its youngest elected member, Casar has been the architect of many of its most progressive policies, which have often led to conflict with state officials and, sometimes, his own council colleagues.
Casar sponsored legislation to mandate paid sick leave, which passed in Austin but was thwarted by the state, and to overturn the city's public camping ban, which led to intense pushback from local business owners, residents, Gov. Greg Abbott and many of the candidates who ran for council last fall. He remains sanguine in the face of these outcomes.
"It's been really important to see Austin community members demand at Austin City Hall that we serve as an example of what progressive and good governance can look like," he said. "We're constantly hindered by the state … but that makes it all the more important to do the work two or three times harder. They can't preempt everything we do."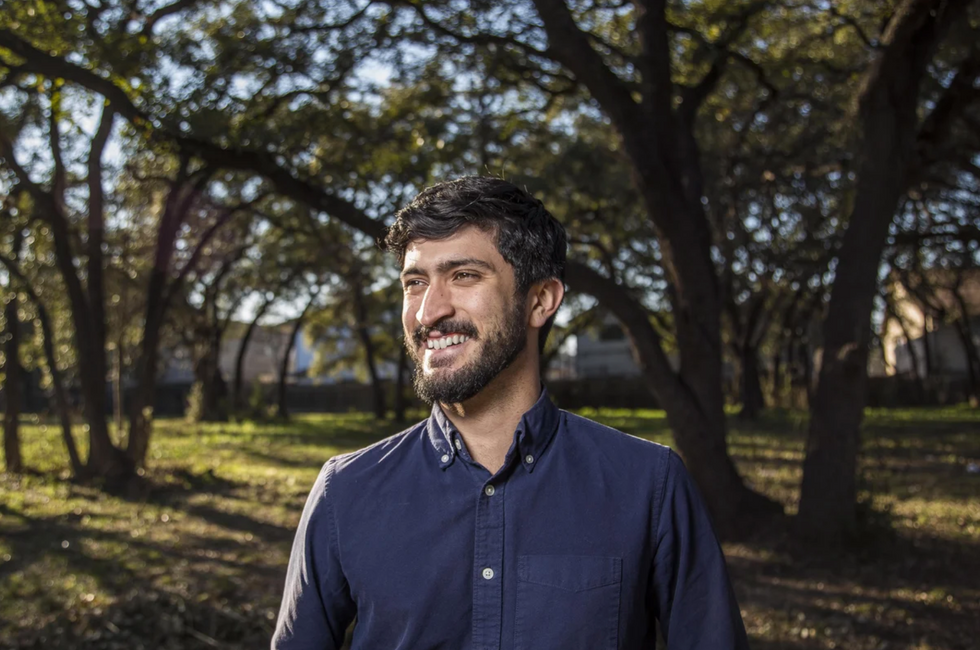 (Greg Casar Campaign)
Casar knows how to build consensus. Amid a contentious, years-long effort to rewrite the city's land use code, he introduced the Affordability Unlocked program, which removes barriers to affordable housing throughout the city and received unanimous approval in 2019. He also crafted a plan to cut the Austin Police Department budget and set aside additional funds for further consideration in the wake of mass protests against police violence and racial injustice; council voted unanimously in favor of it last August.

This was the cornerstone of Casar's argument for why he should serve as mayor pro tem, a largely ceremonial role that could be useful in a future race for mayor—or some other higher office. He announced his interest and the support of four of his colleagues last month. "Based on another contentious election cycle, it is clear that we must continue to advance our shared values—but the only way forward is to bring the whole community forward with us in new and different ways," he wrote on the City Council message board.
The next week, however, Alison Alter announced she was also gunning for the role, arguing that it should be held by a woman given the council's current makeup: eight women and three men. In response, Casar said he would support a woman from the Eastern Crescent. Natasha Harper-Madison, who represents East Austin's District 1, threw her hat in the ring, and Casar seems poised to endorse her.
Core values
From his perch on the left of the council's ideological spectrum, Casar may not seem like a natural consensus builder. But he emphasizes that most Austinites can agree on core values, even as they may disagree on specific legislation.
Take police reform and homelessness.
While campaigning last fall, Casar said most of his constituents could agree that the city needs to protect civil rights, reform policing to be less militaristic and keep Austinites safe. So he is focused on policies that meet these three requirements. "If someone's goal is faster 9-1-1 response, our shared strategy should be that our mental health responder program is launched quickly and effectively," he said, which would help supplement police resources and avoid the increasingly common occurrence of officers shooting people with severe mental illness.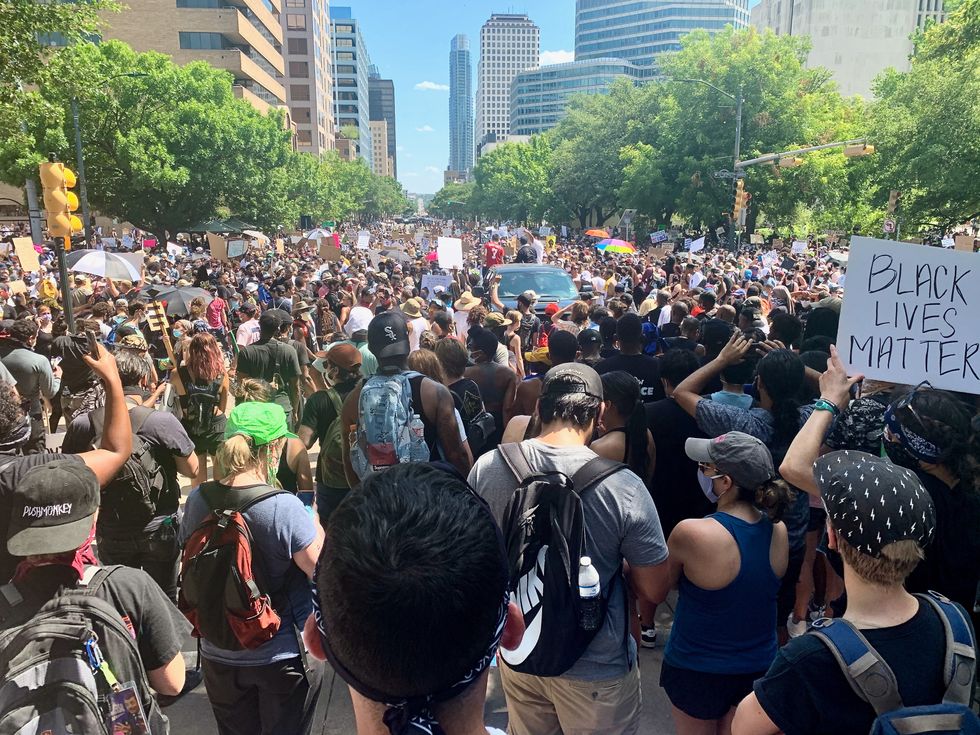 Austinites participate in a Black Lives Matter protest last June. (Emma Freer/Austonia)
Although Casar was reelected in a landslide, earning more than two-thirds of the vote in his district, other jurisdictions are less united. Jimmy Flannigan, who also championed police budget cuts and other reforms, lost in a runoff to District 6 Council Member Mackenzie Kelly, who was endorsed by the local police union.

Still, Casar opposes the notion that recent council debates over policing were divisive. "I had tens of thousands of Austinites contact my office alone," he said. "In some ways, the city was more united than ever in calling for change."
Alter and Kathie Tovo voted against overturning the homeless camping ban, a move that Kelly also opposed, and many Austinites were dissatisfied with the council's response overall. But Casar believes most people can agree that investing in more permanent supportive housing will help get people off the streets. "We can have a collective goal of getting people housed, whether the concern is more the public aesthetics of the city, which is legitimate," he said. "Or the human crisis of someone living, and potentially dying, on the street."
With the police cuts approved, there are also dollars to be spent toward this purpose. "2021 has to be the year where we finally make really significant inroads on addressing homelessness," Casar said.
On deck
So what's on Casar's agenda for his third term?
In addition to police reform and protecting civil rights, he is focused on the pandemic. Last year, the council approved more than $128 million in economic relief to residents, businesses and nonprofits. This included direct cash and rental assistance, including to residents who did not qualify for federal relief due to their immigration status, as well as eviction protections.
Now the challenges are different. As the one-year anniversary of Austin's first reported COVID-19 case nears, Casar is focused on ensuring there is back rent assistance for residents who may face eviction once the current protections expire and connecting those who are unemployed to jobs, including positions created by taxpayer-funded bond projects and Project Connect.
He is also working to lobby the state to allocate more vaccine supply to Austin Public Health, rather than to private clinics and pharmacies, a shift the Texas Department of State Health Services has since indicated it supports. "We need to have an equitable and mass vaccine distribution strategy," he said.
As business leaders and city insiders speculate about Casar's political future, he remains focused on his role as a council member.
"As the pandemic surged in the city, it became really clear to me that local government was going to be more important than ever," said Casar, who contemplated running for the Texas Senate seat vacated by Kirk Watson. "I didn't know back then that we would soon be in the largest protest movement in American history, with the Black Lives Matter marches over the summer, but I have never felt that this job was more worthwhile than it was in 2020, so I feel I made absolutely the right choice to stay."
Officials are asking certain residents in Bastrop State Park to evacuate as crews work to put out a "very active fire" that is currently 0% contained.
The Texas A&M Forest Service has responded to help local fire departments with the Rolling Pines Fire at 100 Park Road 1A, which is consuming 300 acres. Residents of Pine Hill Drive, Pine Tree Loop, Linda Lane and Lisa Lane are being asked to evacuate.
Aviation resources have been called to assist.

According to the Bastrop County Office of Emergency Management, the wildfire sparked during a prescribed burn that took place today, despite wildfire warnings. Park Road 1C from Harmon Road to Park Road 1A had been closed for the prescribed burn.
The blaze is in the same location as the Bastrop Complex Fire of 2011, which burned for 55 days, killing two people, destroying 34,000 acres and around 1,700 homes and buildings. The fire, which started in 2011, became the most destructive wildfire in Texas at the time.
A hotbed for fires, the Hidden Pines Fire started at the same location in 2015, destroying 4,600 acres and 64 structures.
Some road closures have been put in place at State Highway 21 South Shore Lake Bastrop and East State Highway 21.
This is a developing story and will be updated as information becomes available.
After months of record-setting periods for Austin real estate, the Austin Board of Realtors announced Tuesday that the metro's housing market accounted for over $23 billion of economic activity in 2021, making it the biggest year yet for both home sales and median home prices in the metro.
The Austin-Round Rock MSA saw 41,316 homes sold in 2021, 2.5% more than a record-setting 2020. Median home prices skyrocketed as well, rising 30.8% from 2020 to $450,000. The housing market also saw unprecedented impact on Austin's economy, with sales dollar volume jumping to over $23.38 billion, and more homes hit the market in 2021 than any previous year, increasing by 5.9% to 46,449 total homes listed.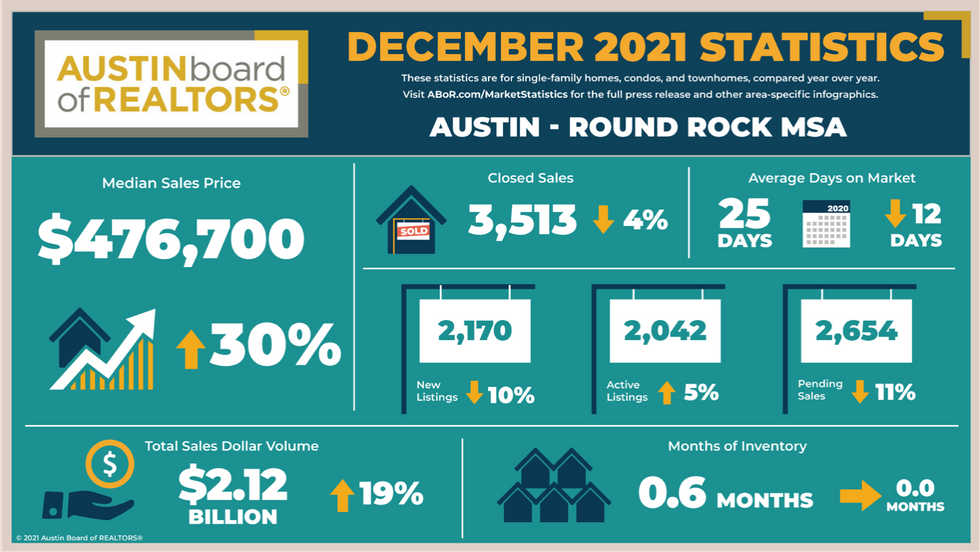 (Austin Board of Realtors)
As many recent Austin homebuyers have experienced firsthand, Austin Board of Realtors 2022 President Cord Shiflet said 2021 was the most "exciting, complicated, fast-paced and record-setting housing market" in Austin's history.
Shiflet dubbed the market as "complicated" for a reason—Austin became a case study on supply and demand in 2021, with demand far outpacing the number of active listings, which dropped by 48.2% to 2,348 homes in 2021.
The metro ended the year with 0.6 months of inventory, a far cry from a "healthy" six-month supply, and houses were snatched at breakneck speeds, spending 25 fewer days on the market when compared to 2020. The average home was on the market for 20 days.
But low inventory is more due to high demand than a stagnant homebuilding market, Mark Sprague, Independence Title's state director of information capital, said in the report.
"In 2021, the record number of homes sold were demand-driven transactions and that demand was influenced greatly by companies continuing to target the region for job creation and expansion," Sprague said. "Even though more homes are being built, listed and sold than ever before, our region is still nowhere close to having a comfortable amount of supply to meet the demand, which is why home prices continue to rise steadily."
Over 23,000 jobs have been promised by companies across the metro as of December 2021, breaking the 2020 record, according to Opportunity Austin, the economic development arm of the Greater Austin Chamber of Commerce. With an influx of major factories and offices, including Tesla's Giga Texas, Samsung's Taylor plant and a planned 33-floor Facebook office, Sprague said the region's booming market paired with a struggling inventory and supply chain issues could be a double-edged sword in 2022.
"In short, 2022 will see a robust market for home sales and property values, but the region must do more to address inventory, " Sprague said.
Shiflet recommended that potential homebuyers make a decision ahead of predicted increases in interest rates and home prices and said that he hopes local politicians will continue to prioritize affordable housing in the election year.
Still, Shiflet said a record-breaking housing market reflects Austin's growing reputation as a hub for talent, tech jobs and a good quality of life.
"With all the new jobs across the region from exciting companies like Tesla and Samsung, Austin was put on the world's stage and captured the hearts and attention of so many," Shiflet said. "We are lucky to call Austin our home when it has so much to offer from a great quality of life to a wonderful destination for innovation and opportunity."