Get connected with our daily update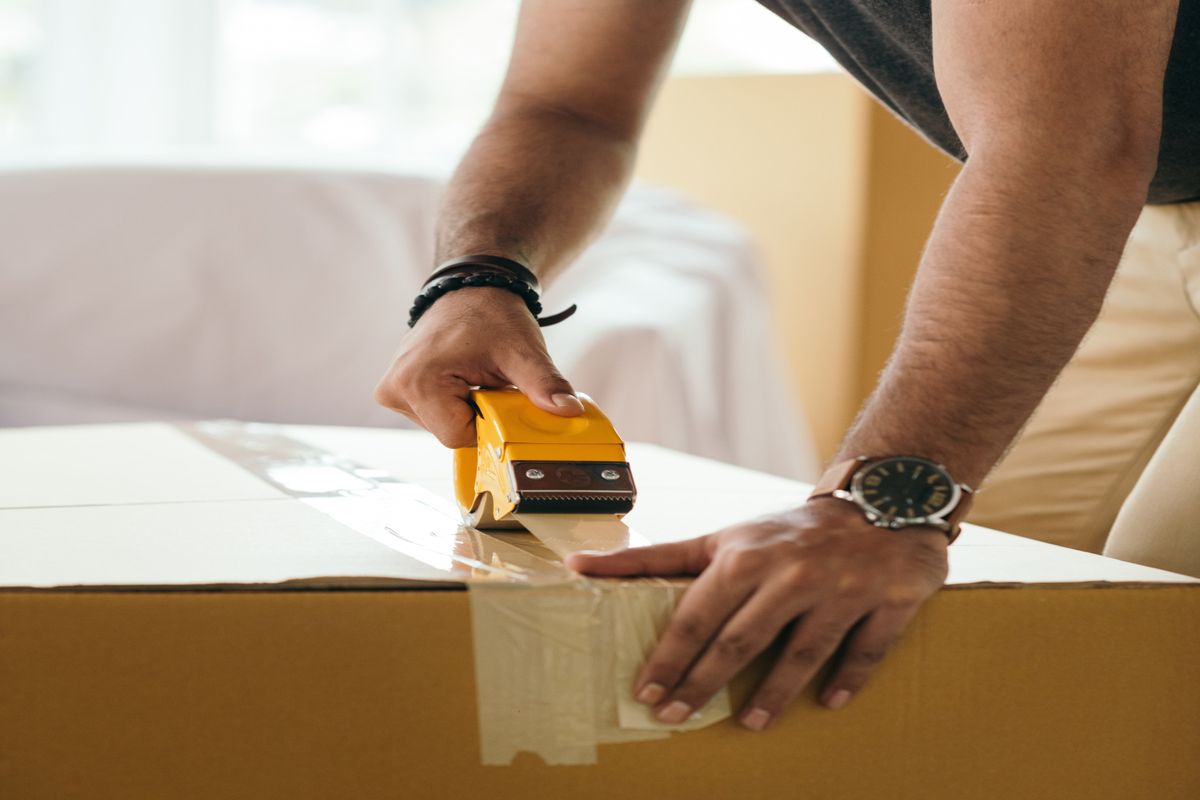 After a decade of being called the country's fastest-growing metro, Austin is about to learn early next year if the trend continues when census counts are released.
---
In anticipation, The Greater Austin Chamber of Commerce revisited the latest U.S. Census migration insights in its latest economic report. Migration patterns help reveal where new Austin residents moved from and how that growth compares nationally.
Based on 2018-19 population estimates outlined in the report, Austin is now growing at 168 net new residents per day, mostly thanks to people who relocate here.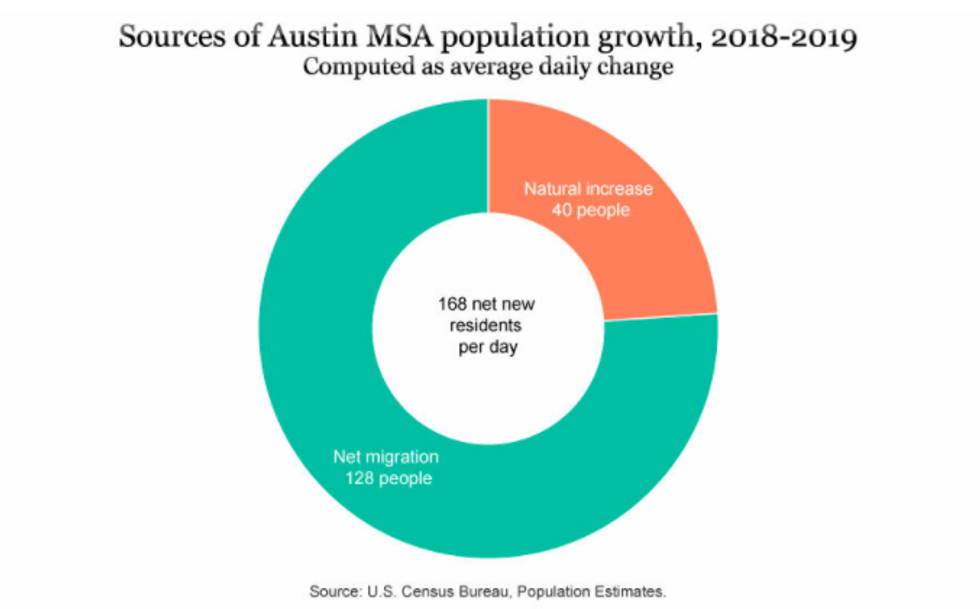 Here are three notable takeaways from the report:

1. Austin really is a 'Hotel California'
The cliche that Californians are flocking to the city has merit, based on the report takeaways.
California residents make up 8% of all migration to the Austin metropolitan area, according to 2014-18 U.S. Census survey data compiled by the chamber. That is significantly more than the next five states:
California (8%)
New York (3.3%)
Florida (3.1%)
Illinois (2.3%)
Arizona (2.1%)
Colorado (2.0)
But more than half (51.3%) of new Austin residents actually come from elsewhere in Texas, according to census survey data.
In total, 119,146 people migrated to Austin between 2014-18, a net gain of 25,769 residents. Most of these newcomers come from other Texas cities like Houston, Dallas and San Antonio, as well as from New York City and Los Angeles.
Ironically, California is also the top destination for Austin residents who relocate permanently, followed by Florida and Colorado.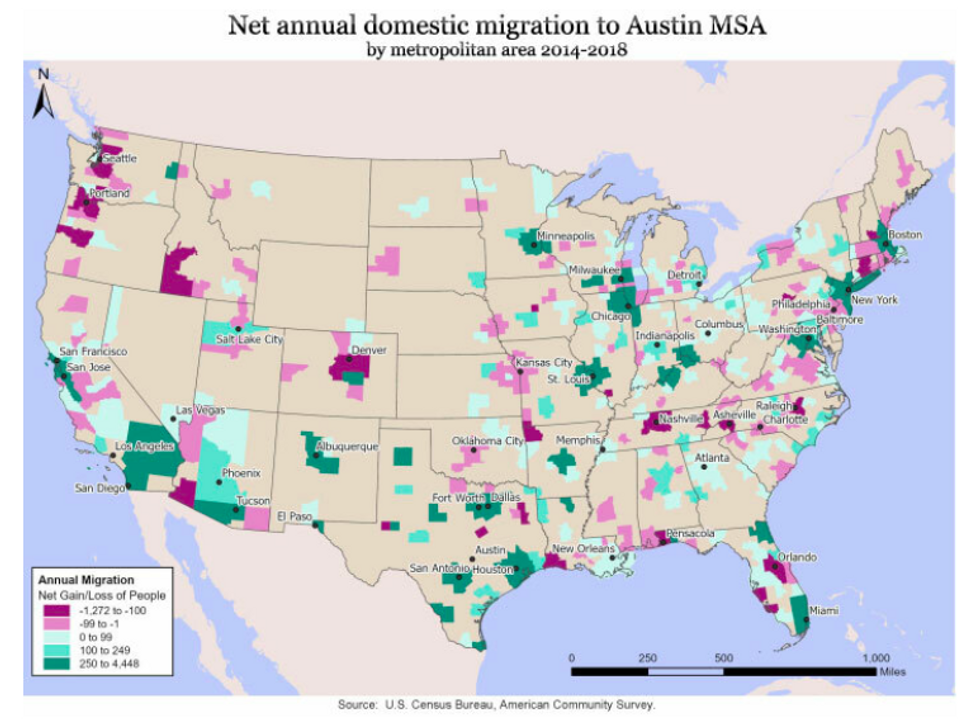 2. No other city grew faster this decade
The percentage of Austin's population growth from 2010-19 exceeded every other metro area in America, according to the U.S. Census Bureau.
In fact, Austin grew at a 10% faster rate than any other Texas city despite The Lone Star State making up four of the nation's six fastest-growing cities this decade:
Austin (29.8%)
Raleigh (23%)
Orlando (22.2%)
Houston (19.4%)
San Antonio (19.1%)
Dallas (19%)
Austin's consistent growth the past 10 years comes from various factors. Census data shows about 32,000 people move within the U.S. per year and another 6,850 relocate internationally annually. An additional 16,200 people per year come from natural increase (births minus deaths).
Raleigh is the only city to have a higher percentage (6.8%) than Austin (6.6%) of overall residents who relocated within the past year.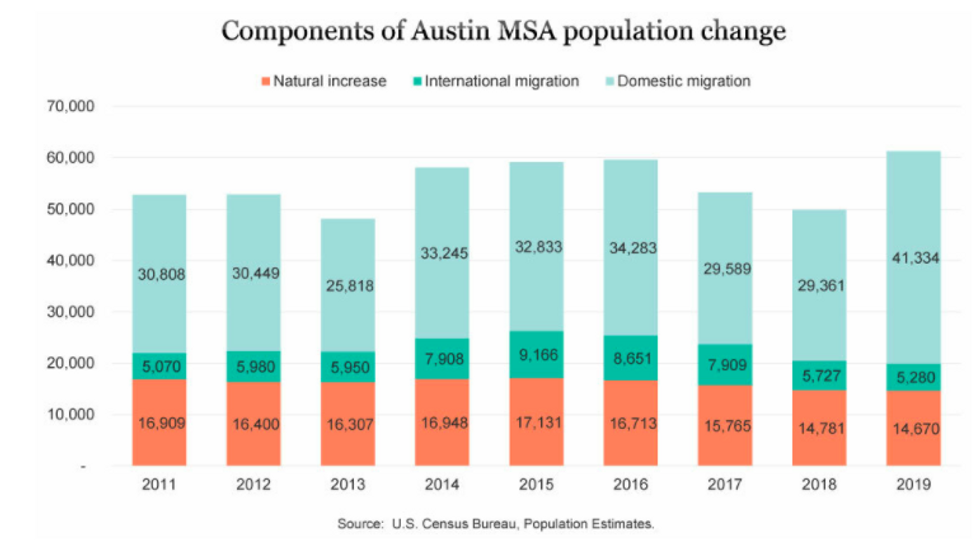 3. Relocations skyrocketed in 2019
The majority of the city's annual population increase comes from domestic migration, or people moving to Austin from other parts of the U.S. Between 2011-18, Austin gained 30,798 residents, on average, who relocated here.
But that number ballooned to 41,334 new residents in 2019, according to U.S. Census Bureau estimates. That helped Austin reach a net population increase of 60,000 for the first time this decade.
More on moving to Austin: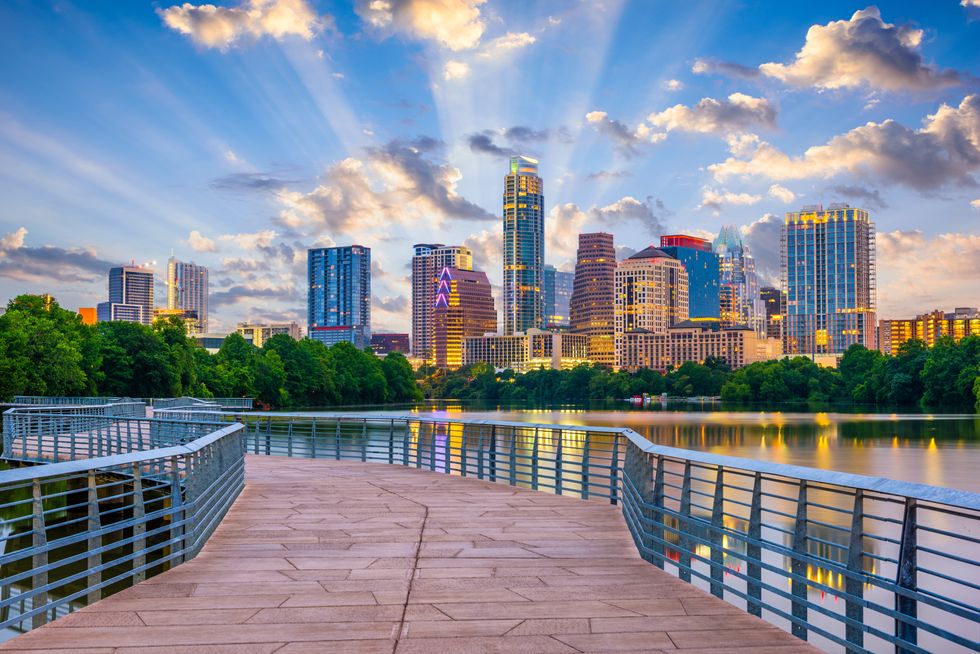 Dreaming about becoming an Austinite? Here are 8 things you'll love about the city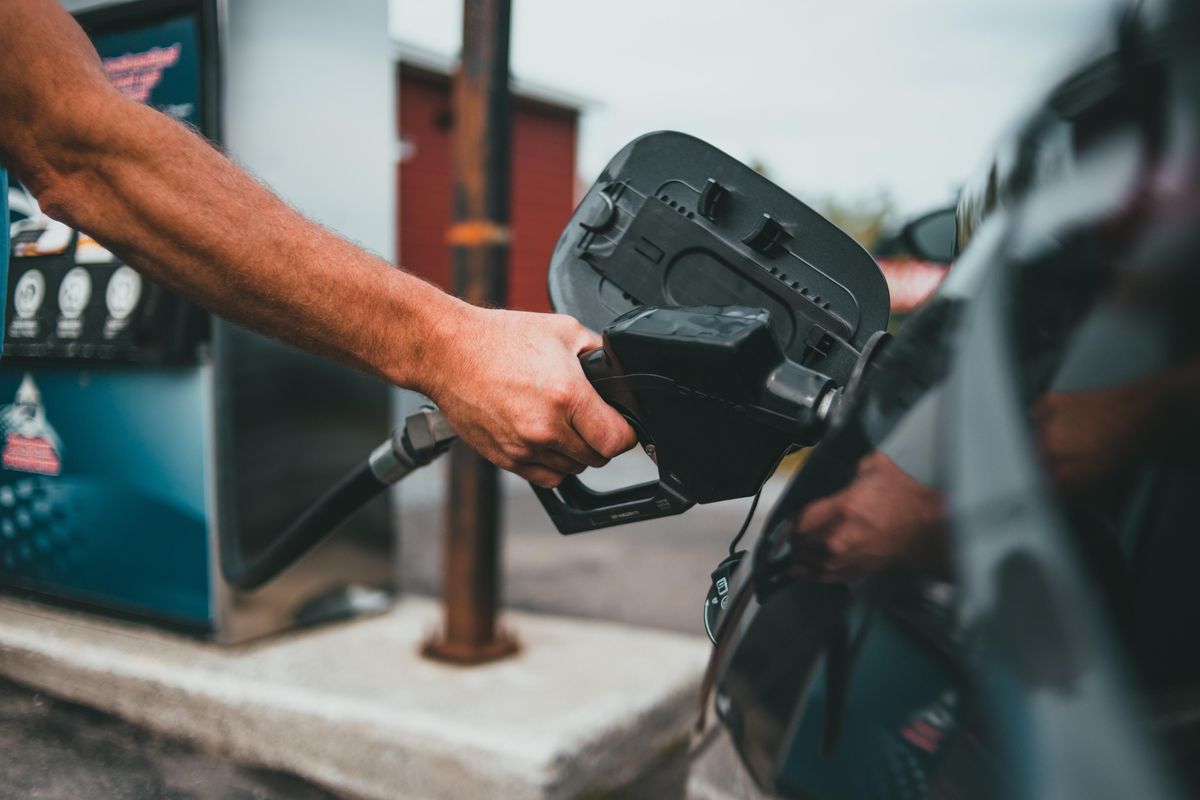 Fuel costs in Austin and across the nation are record high—and they're not going down anytime soon.
Average gas prices in Travis County are sitting a hefty $4.16 per gallon, according to AAA, compared to an average of $2.70 last year. Nationwide, fuel prices are at an average of $4.48 per gallon.
The bill per gallon is the highest ever recorded in Austin but experts don't expect a reprieve anytime soon—GasBuddy head of petroleum analysis Patrick DeHaan said to expect new records on a "near daily" basis.
"There isn't much reason to be optimistic that we'll see a plunge any time soon," DeHaan said, adding to expect prices closer to $5 by the end of the week.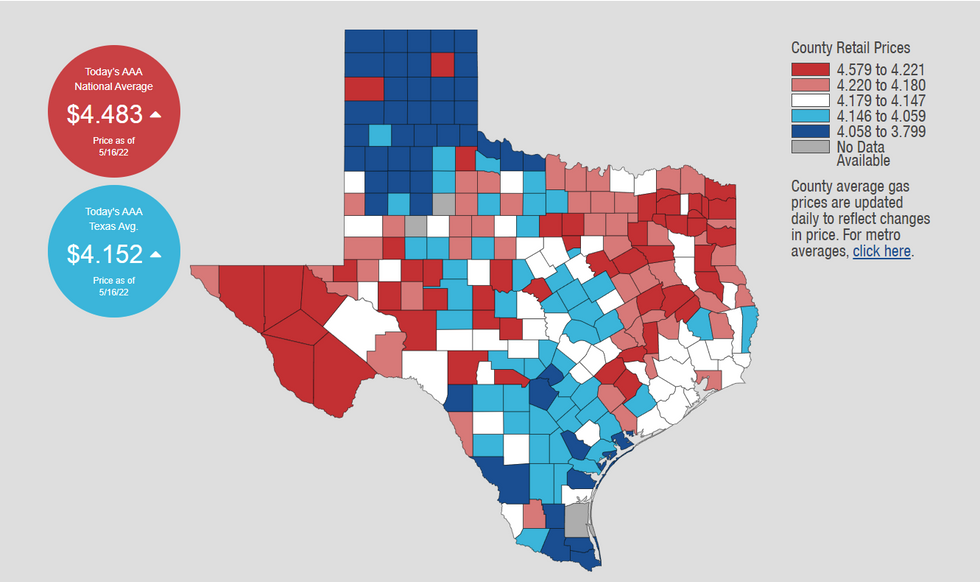 Why are prices climbing? DeHaan says to blame low inventory combined with high demand, more expensive blends and warming temperatures jump-starting "driving season."
While gas prices are marginally cheaper in Williamson and Hays Counties, between $4.12-$4.13, surrounding counties are locked into the same price range.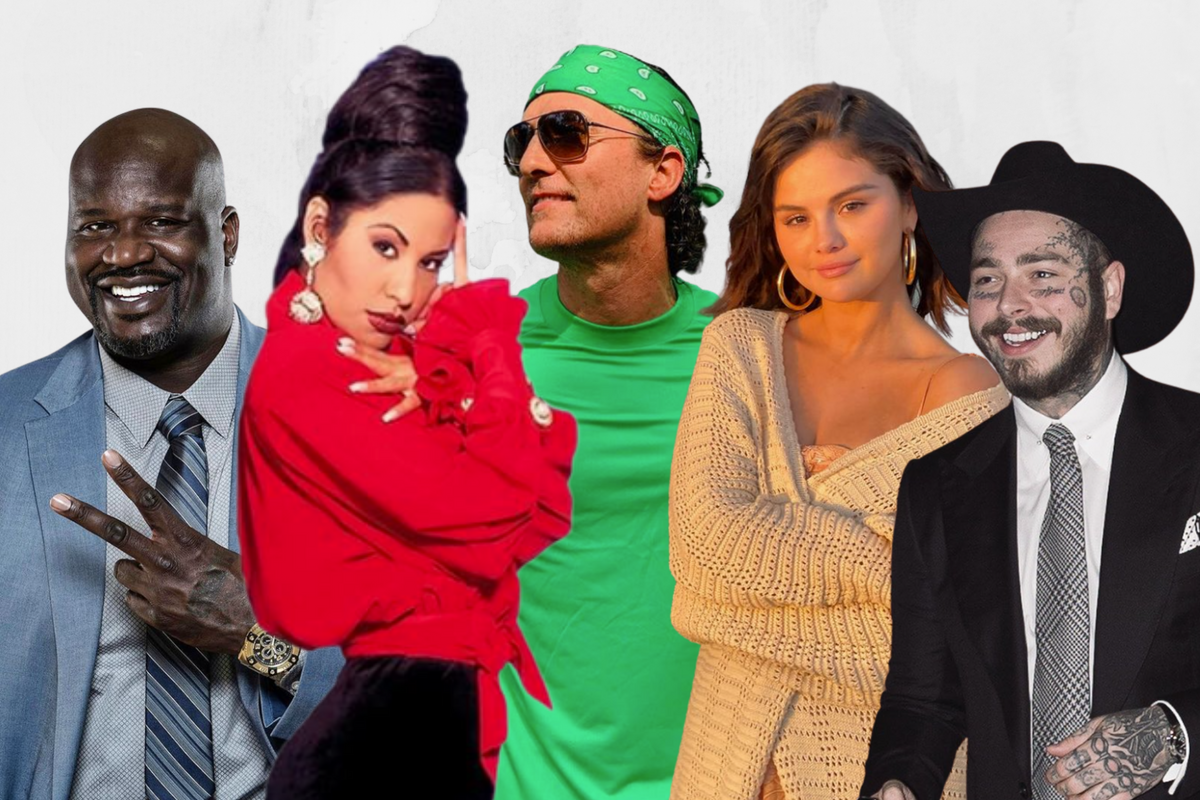 Texas has been home to some of the country's biggest celebrities of all time—think Amarillo resident Georgia O'Keeffe, Lubbock's Buddy Holly and Corpus Christi's famous singer Selena.
The Pudding's People Map of the U.S., which shows each city's "most Wikipedia'ed" resident, placed celebrities from all walks of life on the Texas map. As for Central Texas celebrities, there are some interesting (and not so surprising) names on deck.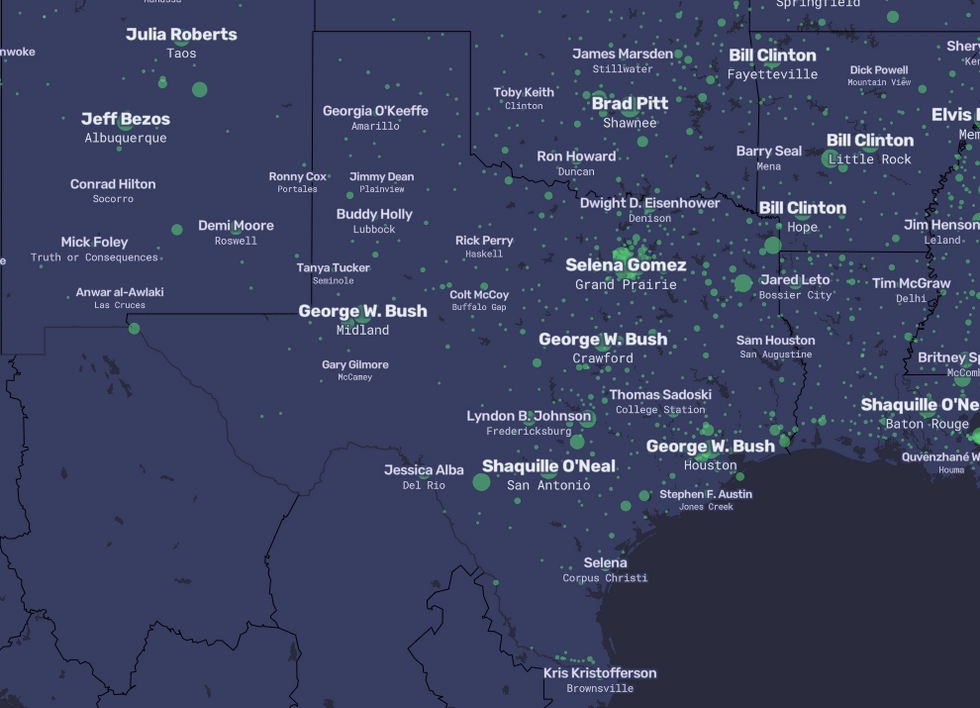 (The Pudding)
Proving that Austin is "alright, alright, alright," Minister of Culture Matthew McConaughey is both Austin's and Uvalde's top Wikipedia'ed resident. McConaughey, who was born in San Antonio adjacent Uvalde, has deeply ingrained himself in Austin by studying Radio-Television-Film at UT Austin, starring in the Austin-filmed movie "Dazed and Confused" and investing in Austin FC.
Heading down just a few miles south, San Marcos claimed former president Lyndon Baines Johnson as Texas State University's most famous alumni, who graduated in 1930, and was also named in Fredericksburg. LBJ wasn't the only ex-president on the map—George W. Bush was listed as the top resident in Dallas, Midland, Houston and Crawford.
You'll see some other names with ties to Austin strewn around the state: Janis Joplin in Beaumont and Port Arthur; Stone Cold Steve Austin in Victoria and Edna; Dan Rather in his hometown of Wharton; and Waylon Jennings in Littlefield.
Venturing outside of the central areas, there are big celebrities who call Texas Home. Actress and artist Selena Gomez dominated search traffic in her hometown of Grand Prairie, musical artist Post Malone was most "Wikipedia'ed" in Grapevine, and Shaquille O'Neal was named in the city where he went to high school, San Antonio.
Plus, Thomas Haden Church, Angela Kinsey, Jessica Simpson, Chuck Norris, Roy Orbison, Ron White, Jessica Alba, Colt McCoy, Jimmy Dean and Johnny Manziel all had at least one city covered on the list.
Where's Texas' newest resident, Elon Musk? You'll find him still in Los Angeles, as his foray into Texas living has just begun.
Click here
to view the full map.