Get connected with our daily update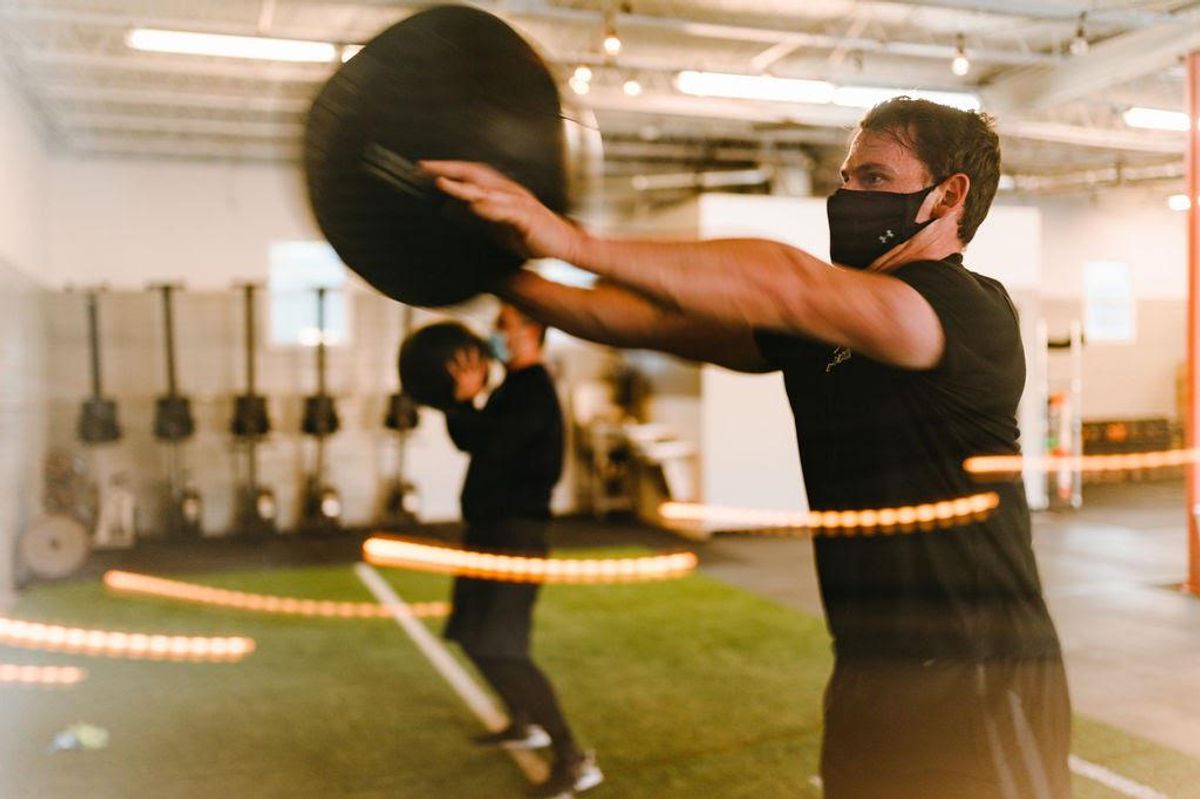 (Anna Reynal/Dane's Body Shop)
While COVID-19 may have had an impact in the sheer number of gym memberships last year, one thing it didn't affect was the usual increase in active gym-goers in the first weeks of the New Year.
---
Across the country, the pandemic has led the fitness industry to face its own unique challenges of the year—and Austin's fitness industry is no exception.
Despite the drastic restrictions that most local Austin gyms have implemented, people continue to sign up for new memberships in the new year.
"More than ever people need things in their lifestyle that contribute to healthy mental wellness," Cody Butler, founder and owner of Heat Bootcamp, located in South Austin, said. "Exercise is what we're doing, but the benefits that we get from it are so much more than just how it changes our body, but how it provides mental wellness."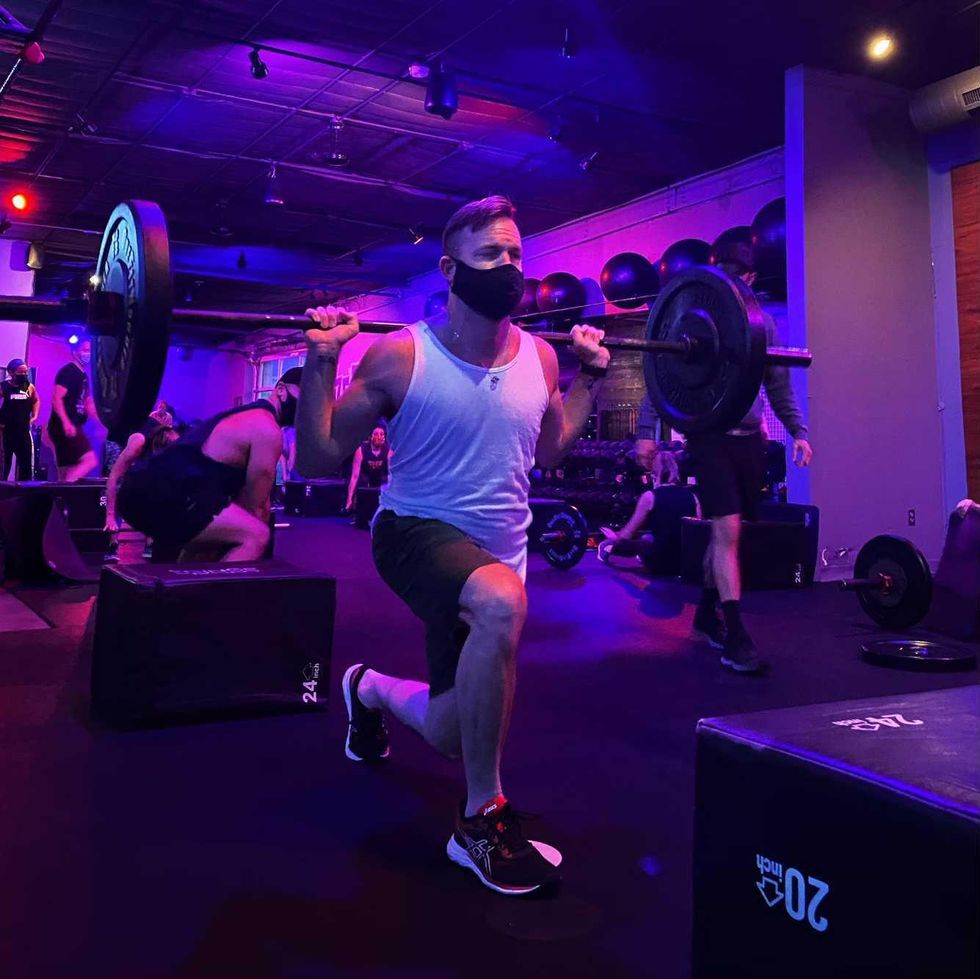 Cody Butler is the founder and owner of Heat Bootcamp. (Heat Bootcamp)
According to a 2018 study by the International Health, Racquet & Sportsclub Association, 12% of all new gym memberships occur in January. Every year, people begin the year in search of the physical benefits of exercise, however, as 2021 begins, people are in search of ways to improve their mental health through such turbulent times.

Jane Butler (unrelated to Cody Butler), an avid gym-goer, says her experience attending a gym during the pandemic brought her out of a "depression sinkhole" and kept her from feeling so alone.
"It gave me that mental clarity and refresh that I needed," she said. "I think everyone needs that during this time."
One of the primary reasons Jane feels comfortable attending a gym is because of the precautions the staff and other members adhere to.
At Heat Bootcamp, Cody has kept the fitness center at 35% despite other larger fitness centers jumping to the state-suggested 50% in early 2020 and 75% later in the year. In 2021, gyms are now mandated to keep capacity at 50%due to increased COVID-19 hospitalizations.
"Revenue is obviously very important to provide a business, but safety has been our main focus over packing people into classes and increasing revenue," he said.
As gyms reopened their doors last May, Heat Bootcamp implemented the same strict precautions they have in place today. According to Cody, these precautions, such as the 35% capacity, mask enforcement, 8-10 feet of social distancing, and individual workout pods, will stay in place in 2021. However, there are some less tangible things that will be different in the upcoming year.
"Our coaches have really had to dig deep into their creativity bags and create workouts that are just as fun and challenging as they were before when we didn't have to be in individual stations," Cody said. "So I feel like moving into 2021 we have a greater sense of community here."
Although many may be deterred by so many added precautions, Dane Krager, owner and founder of Dane's Body Shop said getting members on board was fairly simple.
"Whenever you set rules and you stick to them and your team is all on the same page and we're all following the same rule, it all trickles down," he said. "And whenever our members come in and they see us being so diligent with wiping equipment down, wearing our masks, how far away we're staying from people, they're just absorbed in that as well, and it just became more of a natural thing."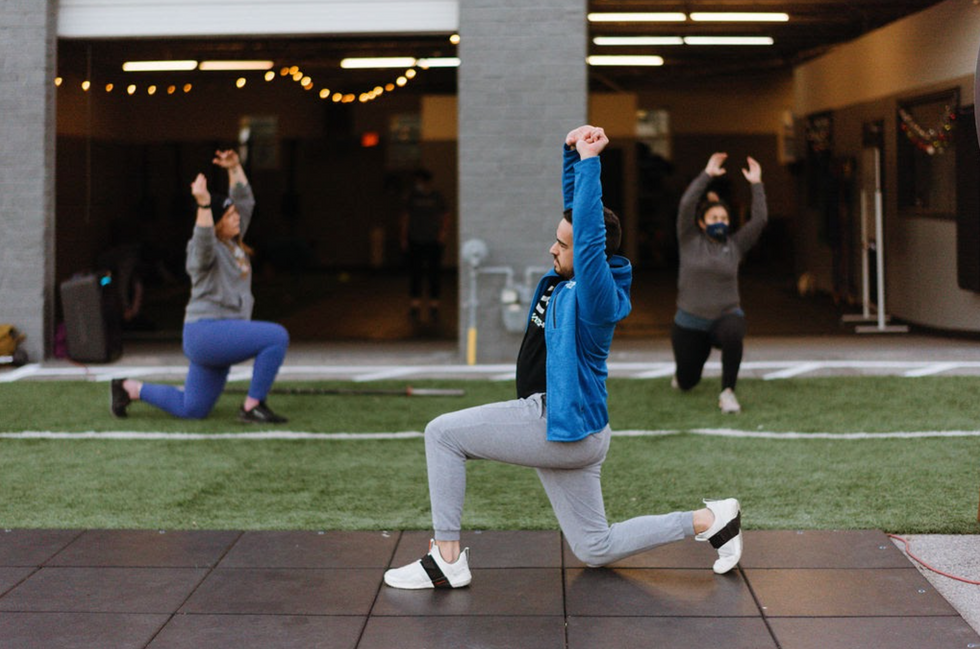 Dane's Body Shop turf area. (Dane's Body Shop)
As we begin an already turbulent 2021, many are looking forward in hopes of a brighter future.

Krager spoke about utilizing the gym's new location off Capitol Court in the new year as something he and his staff are looking forward to. He also wants to continue connecting with the community through various gym events.
In order to continue providing these events, however, discussions around the staff and members' safety are ongoing.
"It comes down to the respect that people have for each other and the love that people have for each other as a community," Krager said. "It's whenever you get loose on those rules, that things can tend to fall apart."
While 2020 brought challenges, some people have found solace in their fitness communities.
Krager said, "I truly couldn't have done any of this without my staff and community. . . I'm looking forward to making this business stronger in 2021."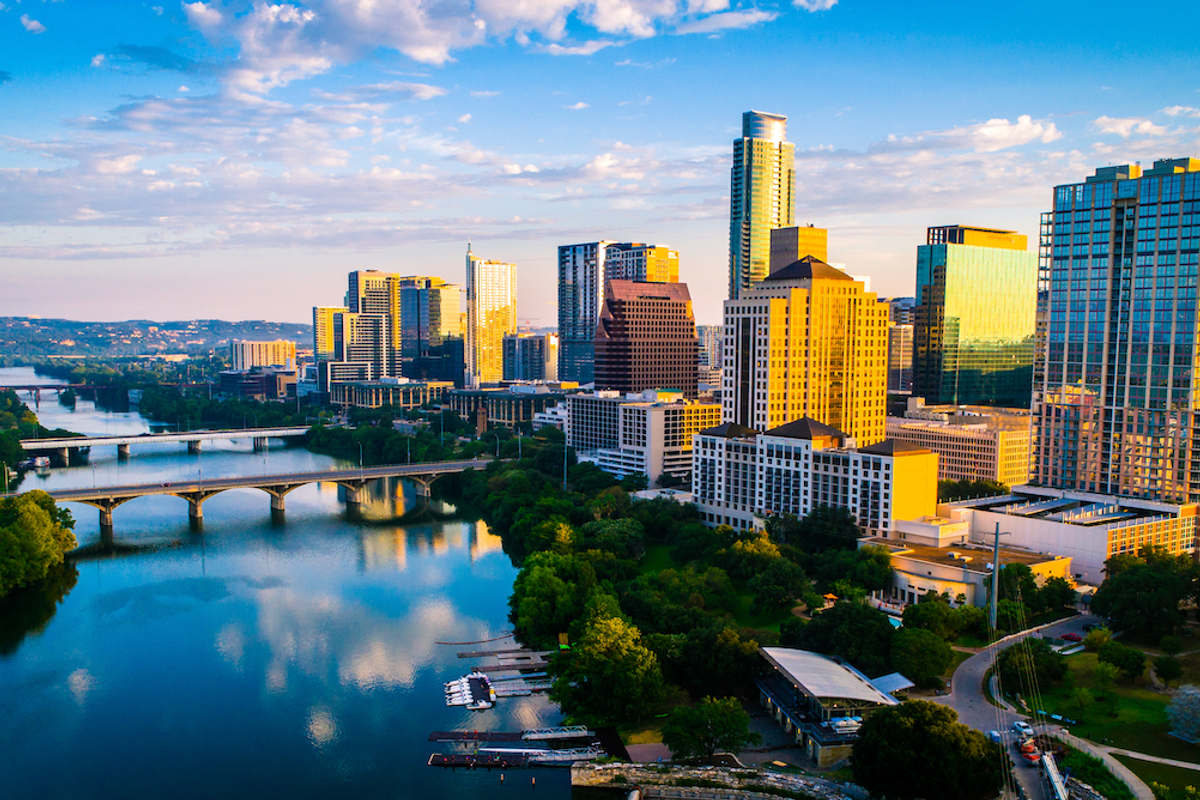 For years Austin has been one of the top 5 places to live in the U.S., according to an annual ranking from U.S. News and World Report. But this year, Austin dropped out of the top 10.
The publication ranked Austin at No. 13, down from No. 5 last year, No. 3 in 2020 and No. 1 in 2017, 2018 and 2019. Cities ranking in the top this year were No. 1 Huntsville, Alabama, No. 2 Colorado Springs and No. 3 Green Bay, Wisconsin.
So why did it rank lower this year?
The hot housing market is part of the reason. The report states "Austin offers a lower value than similarly sized metro areas when you compare housing costs to median household income."
Still, Austin was the highest-ranked Texas city on the list. Adding to its desirability are its live music capital roots and the growing tech scene. The next Texas area on the list was Dallas-Fort Worth coming in at No. 32.
U.S. News says it analyzed 150 metro areas in the U.S. to make the list based on the quality of life, the job market, the value of living there and people's desire to live there.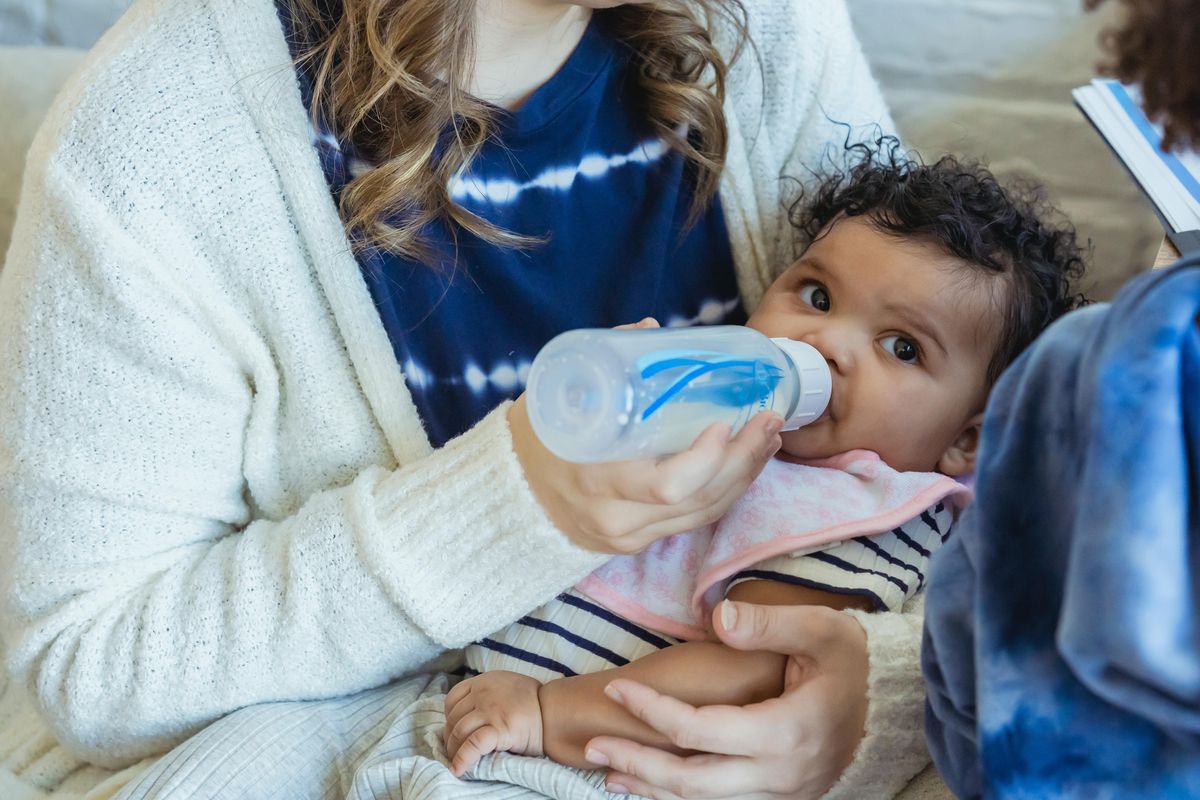 Austin parents and grocery store shelves are feeling the effects of a nationwide baby formula shortage.
Caused mostly by a February recall due to contamination issues, followed by the Abbott Nutrition factory closure in Michigan, the shortage has left Austin shelves barren. However, earlier this week, U.S. officials announced a plan with the facility to restart production.
In the meantime, local parents in crisis have turned toward the Mother's Milk Bank to keep their babies fed.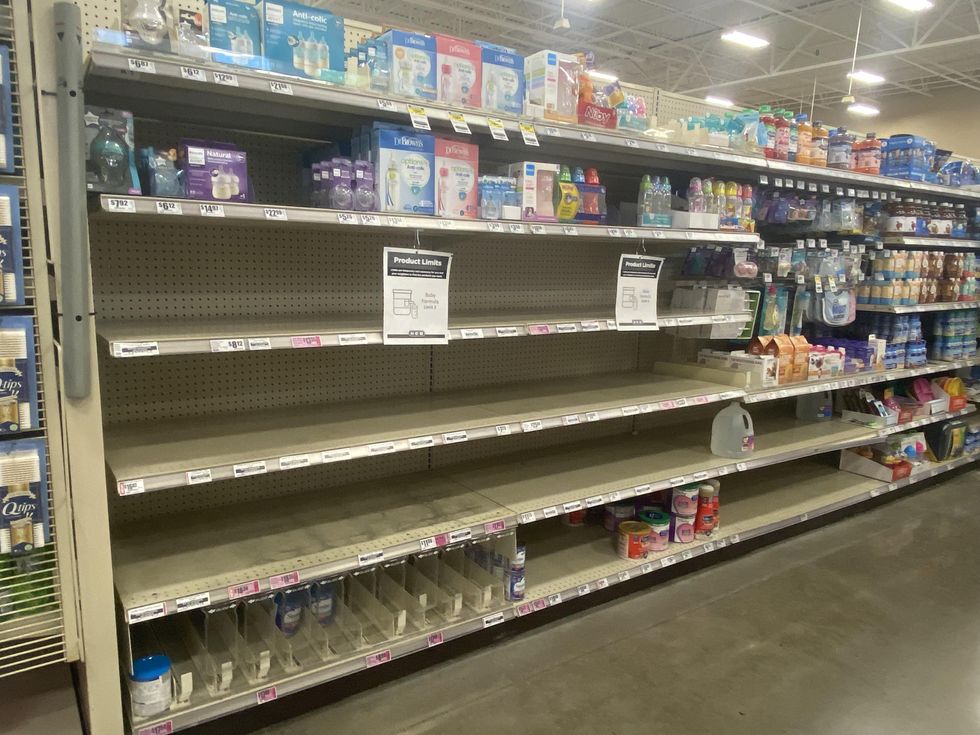 HEB on East 7th has been picked clean of formula and is limiting purchases. (Laura Figi/Austonia)
The milk bank—which takes donations from lactating mothers and dispenses milk to babies in the NICU—has been helping feed upwards of 30 families in need as the formula supply tightens.

According to the bank's executive director Kim Updegrove, Mother's Milk Bank has seen an uptick in calls from parents with healthy babies in need of help since the shortage began.
"We aren't used to hearing from families with healthy infants," Updegrove said. "They're typically very upset, angry, frustrated, sobbing—it's scary to not be able to feed your infants. So in the past few weeks, those calls have been significantly increasing."
Mothers are only able to donate if they are within a year postpartum, so Updegrove said they are constantly bringing on and retiring donors. While donors had been on a 30% decline leftover from 2021 when the shortage began, Updegrove said the shortage has led to mass community interest and more than 90 prospective donors in just the past few days.
"We and other milk banks are experiencing significant interest from the community—becoming milk donors and helping to turn around this crisis," Updegrove said. "Every infant needs to be fed, every one of us can relate to that need, and we need to make sure as a community that it happens."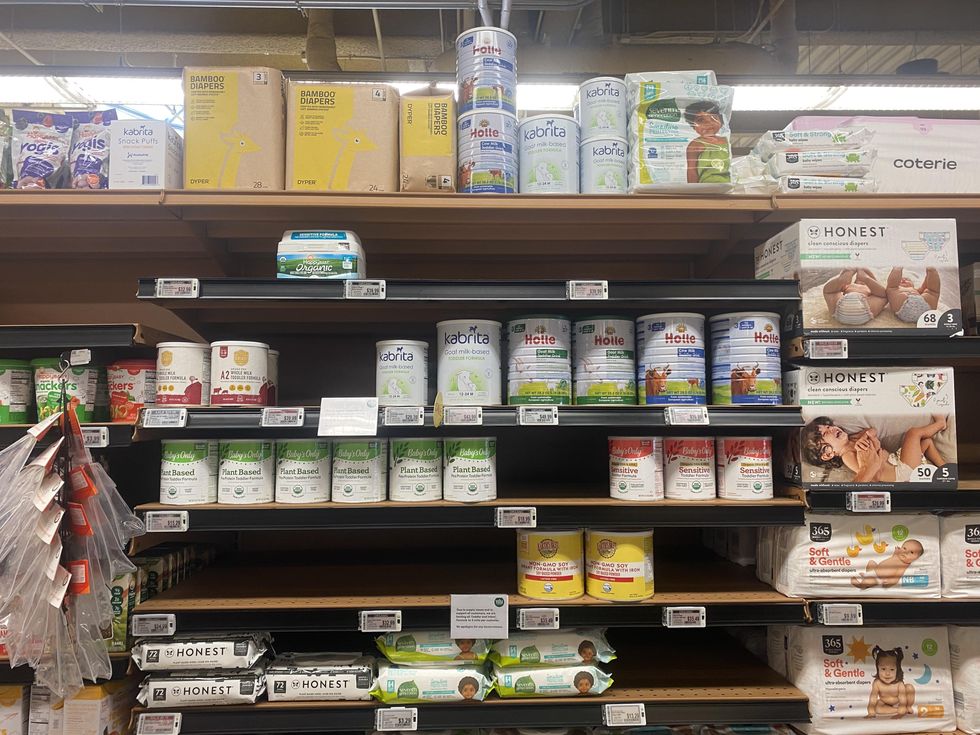 Whole Foods downtown was also cleaned out of typical formula. (Laura Figi/Austonia)
While you may still be able to find formula at places like Whole Foods—which currently has goat milk, soy and plant-based formula in stock—Updegrove said it might not be what a baby needs.
Updegrove said it is best to buy types that say "infant formula," as they are FDA approved and will provide the nutrients, vitamins and minerals a baby needs. Plant-based, homemade, non-cow's milk or diluting formula may not provide the same nutritional value.

As the community navigates the shortage, Updegrove said the most important way to help out is to not panic buy or stockpile.
"This is a crisis for families," Updegrove said. "This is the time for the community to gather together and figure out what everyone can do to help families with young infants."