Get connected with our daily update
(Anna Reynal/Dane's Body Shop)
While COVID-19 may have had an impact in the sheer number of gym memberships last year, one thing it didn't affect was the usual increase in active gym-goers in the first weeks of the New Year.
---
Across the country, the pandemic has led the fitness industry to face its own unique challenges of the year—and Austin's fitness industry is no exception.
Despite the drastic restrictions that most local Austin gyms have implemented, people continue to sign up for new memberships in the new year.
"More than ever people need things in their lifestyle that contribute to healthy mental wellness," Cody Butler, founder and owner of Heat Bootcamp, located in South Austin, said. "Exercise is what we're doing, but the benefits that we get from it are so much more than just how it changes our body, but how it provides mental wellness."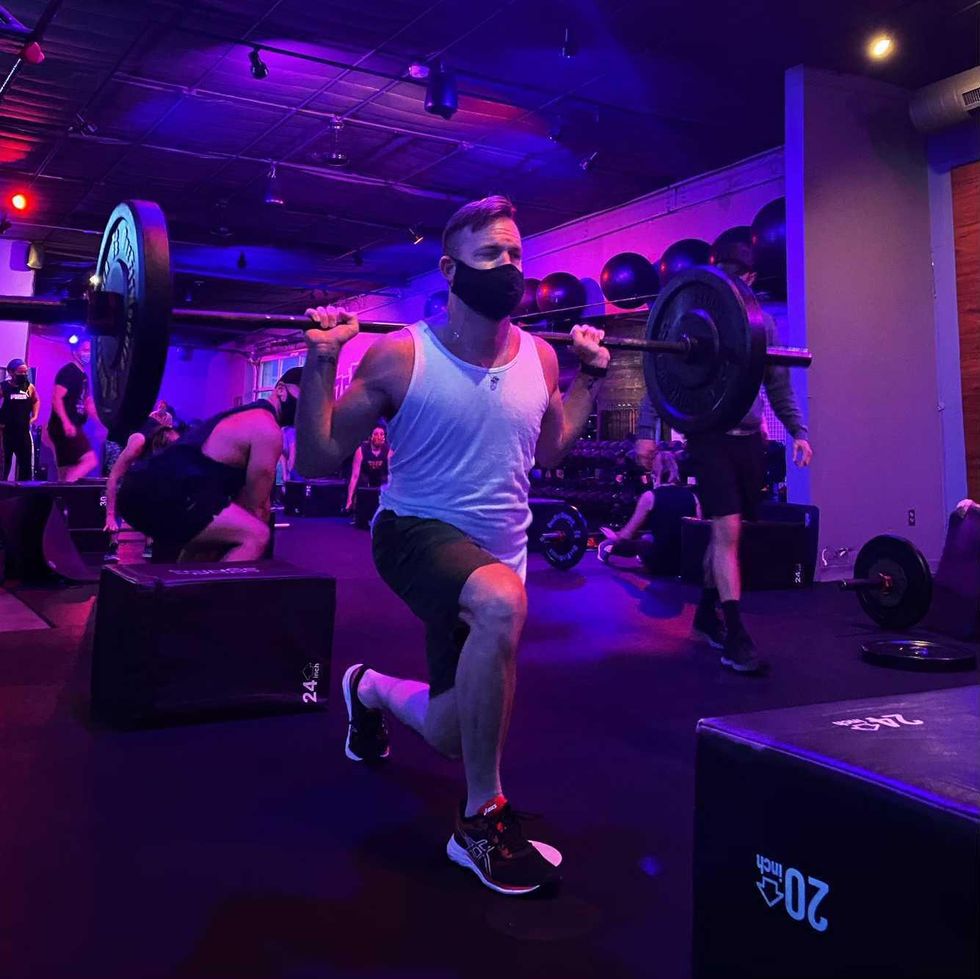 Cody Butler is the founder and owner of Heat Bootcamp. (Heat Bootcamp)
According to a 2018 study by the International Health, Racquet & Sportsclub Association, 12% of all new gym memberships occur in January. Every year, people begin the year in search of the physical benefits of exercise, however, as 2021 begins, people are in search of ways to improve their mental health through such turbulent times.

Jane Butler (unrelated to Cody Butler), an avid gym-goer, says her experience attending a gym during the pandemic brought her out of a "depression sinkhole" and kept her from feeling so alone.
"It gave me that mental clarity and refresh that I needed," she said. "I think everyone needs that during this time."
One of the primary reasons Jane feels comfortable attending a gym is because of the precautions the staff and other members adhere to.
At Heat Bootcamp, Cody has kept the fitness center at 35% despite other larger fitness centers jumping to the state-suggested 50% in early 2020 and 75% later in the year. In 2021, gyms are now mandated to keep capacity at 50%due to increased COVID-19 hospitalizations.
"Revenue is obviously very important to provide a business, but safety has been our main focus over packing people into classes and increasing revenue," he said.
As gyms reopened their doors last May, Heat Bootcamp implemented the same strict precautions they have in place today. According to Cody, these precautions, such as the 35% capacity, mask enforcement, 8-10 feet of social distancing, and individual workout pods, will stay in place in 2021. However, there are some less tangible things that will be different in the upcoming year.
"Our coaches have really had to dig deep into their creativity bags and create workouts that are just as fun and challenging as they were before when we didn't have to be in individual stations," Cody said. "So I feel like moving into 2021 we have a greater sense of community here."
Although many may be deterred by so many added precautions, Dane Krager, owner and founder of Dane's Body Shop said getting members on board was fairly simple.
"Whenever you set rules and you stick to them and your team is all on the same page and we're all following the same rule, it all trickles down," he said. "And whenever our members come in and they see us being so diligent with wiping equipment down, wearing our masks, how far away we're staying from people, they're just absorbed in that as well, and it just became more of a natural thing."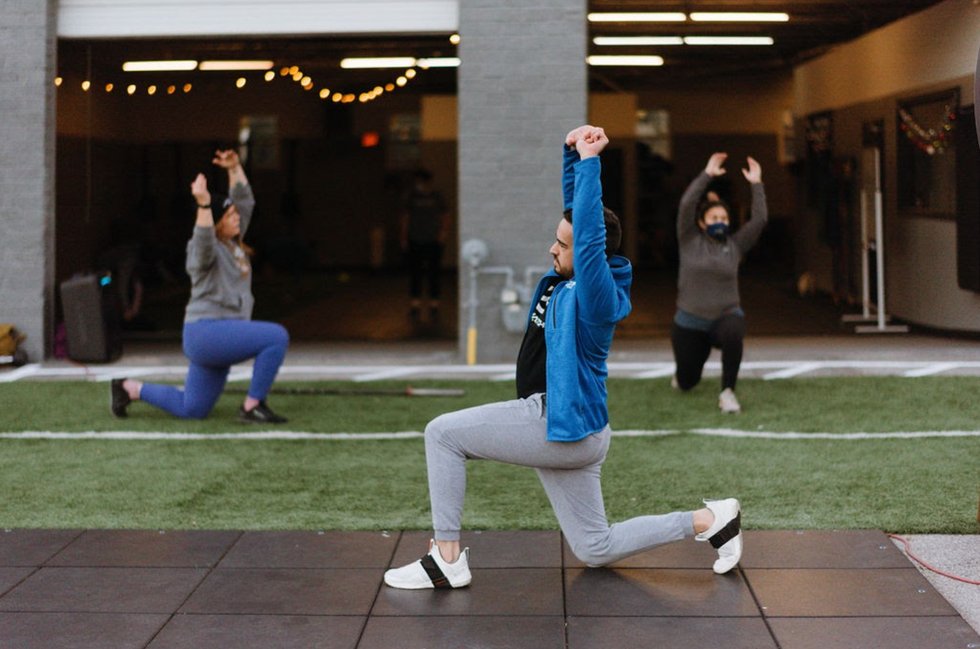 Dane's Body Shop turf area. (Dane's Body Shop)
As we begin an already turbulent 2021, many are looking forward in hopes of a brighter future.

Krager spoke about utilizing the gym's new location off Capitol Court in the new year as something he and his staff are looking forward to. He also wants to continue connecting with the community through various gym events.
In order to continue providing these events, however, discussions around the staff and members' safety are ongoing.
"It comes down to the respect that people have for each other and the love that people have for each other as a community," Krager said. "It's whenever you get loose on those rules, that things can tend to fall apart."
While 2020 brought challenges, some people have found solace in their fitness communities.
Krager said, "I truly couldn't have done any of this without my staff and community. . . I'm looking forward to making this business stronger in 2021."
Help us find our editor!
Austonia, a for-profit Austin digital media company, is looking for the right person for a new position as newsletter editor.
Are you an innovator who wants to work exclusively in digital media and push the boundaries? Do you have 3+ years in digital, broadcast, print or agency work? This could be the opportunity for you.
In two years we've created a place in the Austin media landscape, and we're looking for people who can move us toward the front.
AM email newsletter, 22,500+ daily subscribers
Austonia.com, reaching 250,000+ users/month
Social media, 50,000+ followers
Success in this role is based on skills: an excellent writer, editor, visual communicator and storyteller who builds compelling stories with digital and classic elements, who can recruit and mentor contributors in doing the same.
Austin is the most interesting city in the world, and we want to cover it that way. The people, issues, opportunities, challenges, companies and cultures that make Austin dynamic and successful.
Compensation depends on experience. Benefits include PTO and employee Blue Cross Blue Shield "Silver" health coverage, with 100% of the monthly premium paid by the company.
This is a hybrid, mostly remote position. Must live in Austin.
The position reports to Austonia's CEO.
To apply, follow this link to become a candidate immediately:
https://hu9c8d8pxw6.typeform.com/to/JMkTWPwG
Or send your contact info and a link to your LinkedIn profile to hr@austonia.com.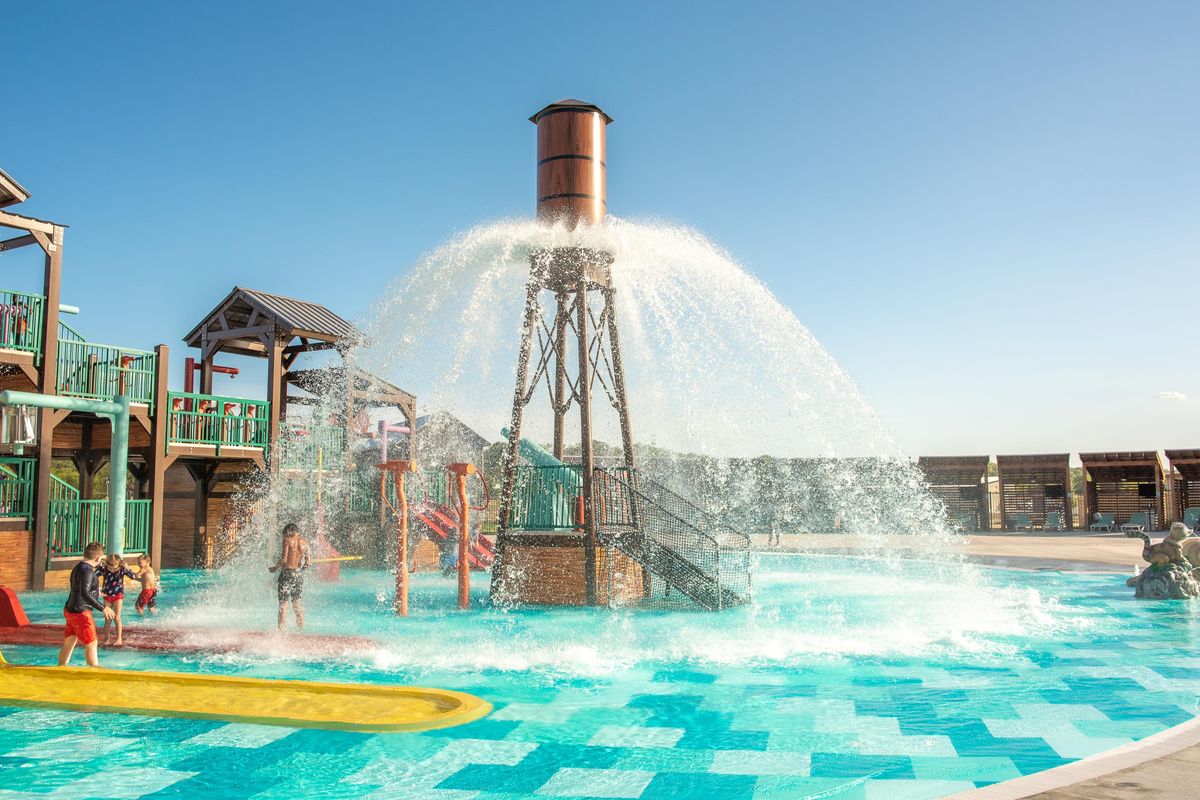 Camp Fimfo Waco
Camp Fimfo Waco, a brand new camping resort, is kicking off football and fall camping season in style! With top-notch amenities, premium accommodations, and 10 weekends of fall fun, there's no better place to have a fall camping getaway, especially if you're a Baylor football fan!
Fall promises to be a one-of-a-kind camping experience. From Sept. 16 to Nov. 24, weekends will be packed with fall-themed activities, including special Halloween weekends in October. Campers can enjoy activities like fall crafts, campground trick-or-treating, costume contests, site decorating, outdoor movie nights, and more!