Get connected with our daily update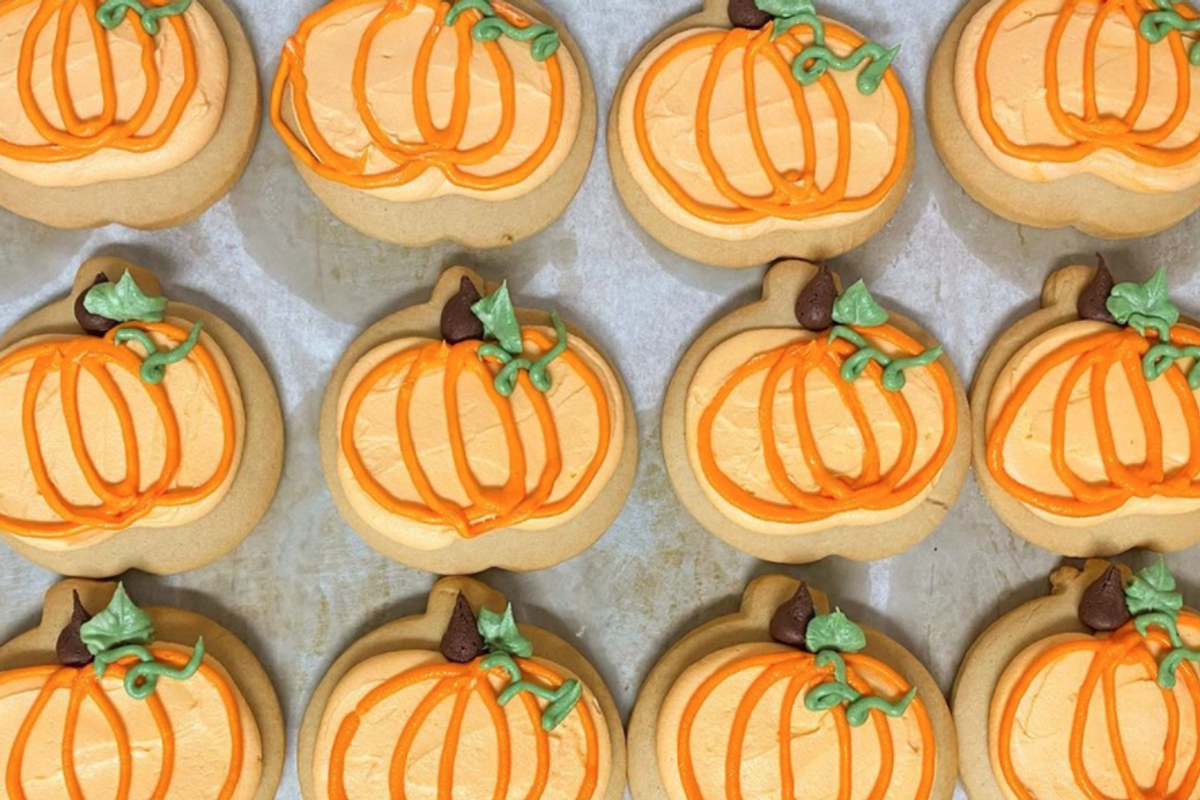 (Capital City Bakery/Instagram)
Halloween season is rapidly coming to a close but there is still time to celebrate. Austin is making the most out of the holiday with themed cookies, cakes, coffee, cocktails and more. If you're not too scared, you might still have time to try them all.
---
Here are nine places to get your Halloween treat fix.
Big Top Candy Shop
Where else would you get your Halloween candy other than South Congress' staple Big Top Candy Shop? Pick up all the candy your heart desires or stop by the soda fountain and milkshake bar for a fall-flavored concoction.
Capital City Bakery
Capital City Bakery, on East Cesar Chavez Street, has your spooky cupcake needs covered. With cupcake flavors like "cookies 'n scream," candy corn, "boonilla," "strawberry brains" and the classic pumpkin spice latte cupcake, the bakery has something for everybody. That's not all though—for those who aren't feeling cake, Capital City Bakery is serving up pumpkin pie kolaches and mini pumpkin and pecan pies.
Kerbey Lane Cafe
Kerbey Lane is famous for its seasonal menus and comfort food, and this year is no different. Stop in and try a harvest mimosa, pumpkin pancakes, chili queso fries or sweet potato hash. If you visit the university location, located on 2606 Guadalupe St., you might even get lucky enough to get a caricature.
Milky Way Shakes
Milky Way Shakes, also on East Cesar Chavez, serves a host of space-themed vegan milk shakes year-round but their Halloween shake, the "International Spice Station," takes the cake. The shake, made with a vanilla or chocolate base, blended with pumpkin purée, pecan caramel and topped with gluten-free pie crust, will have you wishing it was fall all year long.
Sugar Mama's Bakeshop
Featuring a range of October specials, Sugar Mama's Bakeshop has a menu that rotates daily and provides only the freshest of treats. This fall, pick up a brownie at its S. 1st Street location topped with candy pieces or its classic pumpkin chocolate chip cupcake, which is back again this year.
Sweet Ritual
Vegan ice cream shop Sweet Ritual, located on Airport Boulevard, is famous for its ever-changing seasonal scoops. This fall, catch flavors like pistachio rose, peach brown betty or sprinkle galaxy. Whatever you choose, there is a flavor for everyone.
Tellus Joe
If you're craving a more horror-inspired treat, Tellus Joe located on Windsor Road, is featuring a freaky "silence of the yams" ube (sweet potato) latte, complete with chocolate charcoal whipped cream. This drink ends on Halloween, so don't wait. Oh and don't worry, it's plant-based.
The Tigress
Miss Halloween night at the bar but don't want to go out? The Tigress, located at 100 W North Loop Blvd., is serving a list of Halloween themed cocktails to-go through Nov. 1. The pub is even selling cocktails for six in scorpion bowls for your at-home Halloween party.
Zucchini Kill
From pumpkin bread to donuts to swirl cake, Zucchini Kill has all things Halloween in one place. If you like pumpkin everything, they sell their signature "punk'n spice" that you can add to coffee, pancakes or anything you set your mind to. These creative treats are only available in October, find them at 701 E. 53rd St.
Get the most out of spooky season while you still can!
More on fall: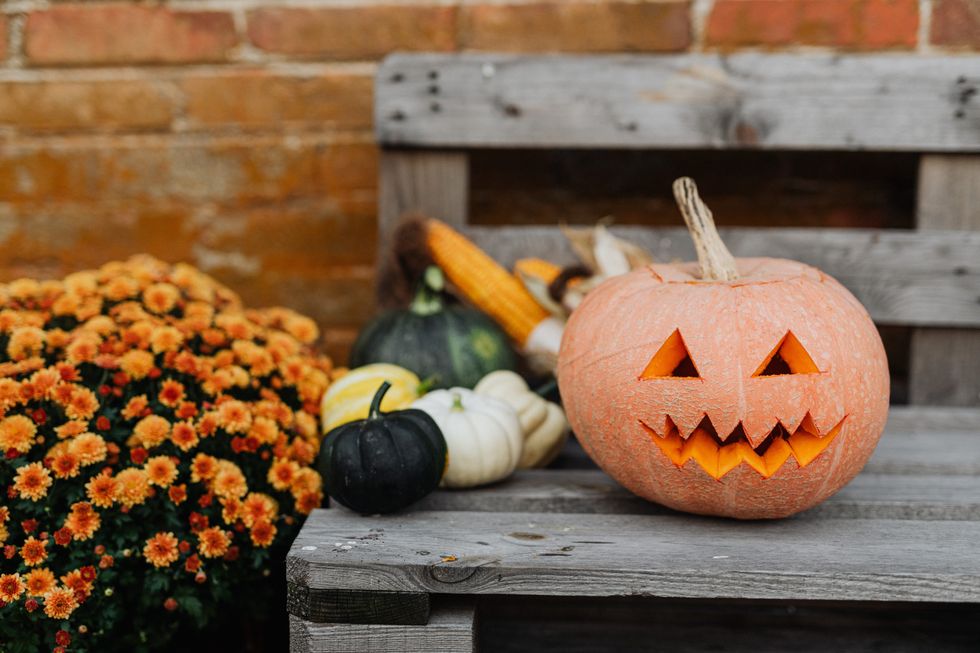 6 activities that'll remind you it's fall in Austin all month long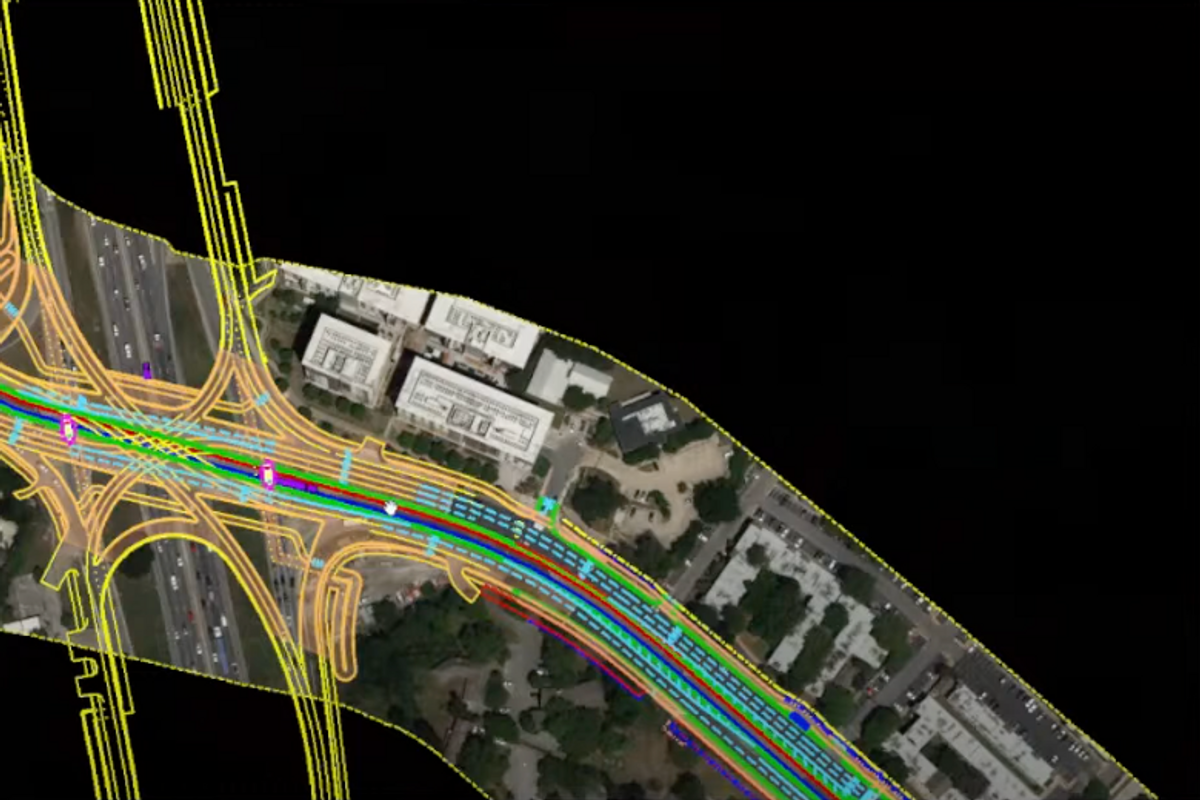 Designs for stations along Project Connect's Blue Line were presented this week, giving a detailed look at what part of the rail system extending from downtown to the airport could look like.
The planned stations that have gotten the latest focus include Waterfront, Travis Heights and Lakeshore stations past Lady Bird Lake.
At the Waterfront station, the preliminary design aims to prevent visual obstructions and save on costs. This is accomplished by a transit guideway that will lower from the bridge to a level station.
Heading onto East Riverside Drive, the light rail faces a curve requiring a slow down to about 10 miles per hour.
The Travis Heights station could involve relocating a pedestrian crosswalk zone at Alameda Drive to Blunn Creek. Since light rails can't effectively operate on a steep grade, this allows the transit guideway to avoid that.
From there, the rail will extend to the Norwood Park area, and though it will reach along the right-of-way zone, the park will be able to remain open.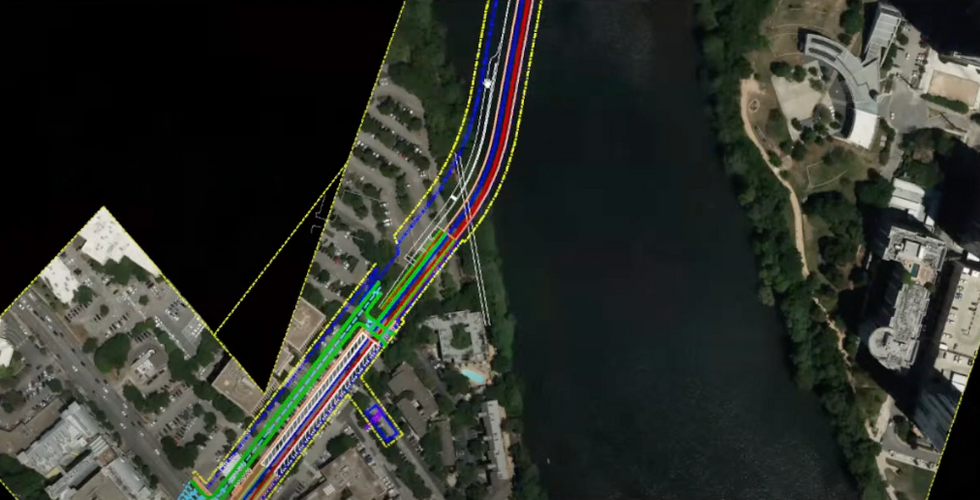 A view of the Blue Line by Lady Bird Lake. (Project Connect)
The line involves some coordination with the Texas Department of Transportation. That's because the department is working on an intersection that will have to be built before the phasing of the section of the Blue Line involving an I-35 crossing.
When it comes to the safety of cyclists and walkers, design ideas include a pedestrian hybrid beacon by East Bouldin Creek that would provide a protected signal to cross. And for the intersection TxDOT is carrying out, Project Connect is working with them on pedestrian access across the intersection. It could involve shared use paths along the street and crossings beneath it.
This summer, the public can expect 30% of design and cost estimates to be released. Though the project was $7.1 billion when voters approved it in November 2020, the latest estimates factoring in inflation and supply chain constraints show it could ultimately be upwards of $10 billion.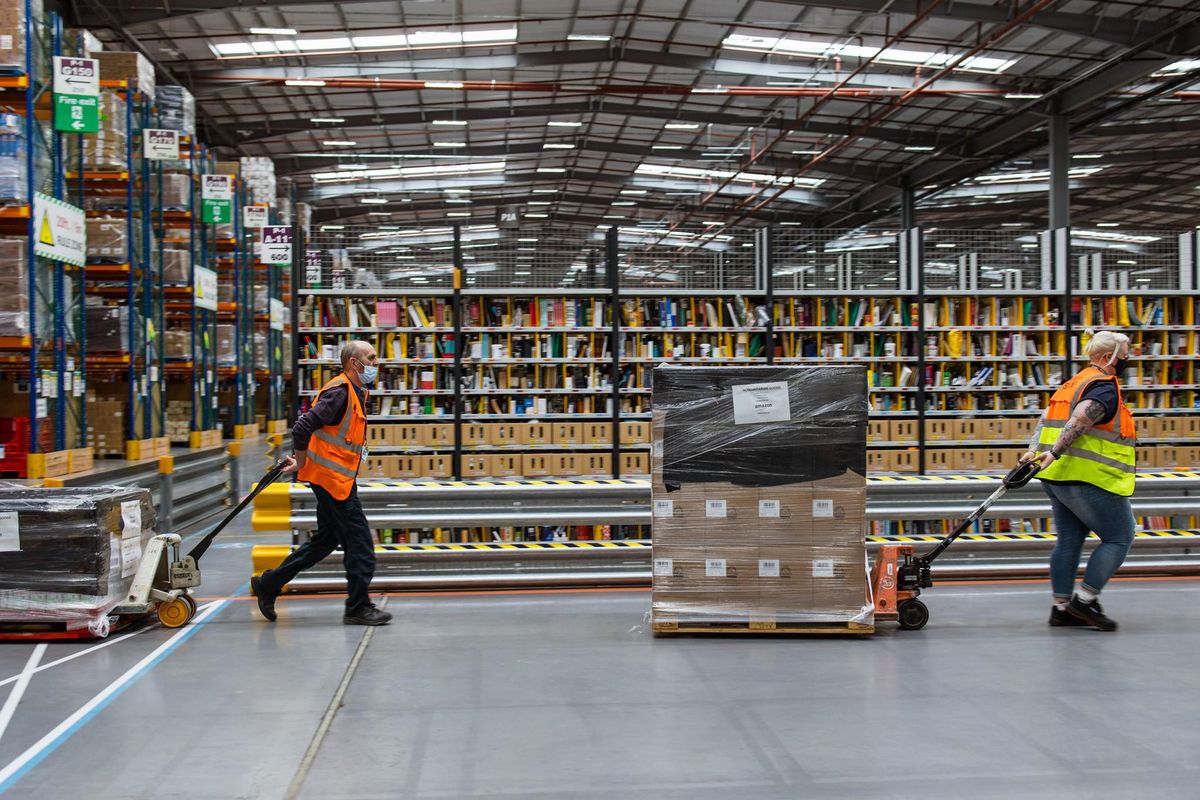 Plans for an Amazon warehouse in Round Rock—a $250 million project slated to be a large distribution center—are on hold.
This comes just after the tech giant had its worst financial quarter in seven years.
The details:
Late last year, it announced an expansion at the Domain adding 2,000 more corporate and tech jobs.
Amazon still owns the site in Round Rock. Plans for it are unclear.
Early this week, the Wall Street Journal reported that Amazon is aiming to scrap warehouse space as it faces a slowdown in its e-commerce operations.
Part of that effort involves exploring the possibility of ending or renegotiating leases with outside warehouse owners. Another aspect is a plan to sublease warehouse space.
"It allows us to relieve the financial obligations associated with an existing building that no longer meets our needs," an Amazon spokeswoman told the Wall Street Journal. "Subleasing is something many established corporations do to help manage their real estate portfolio."