Get connected with our daily update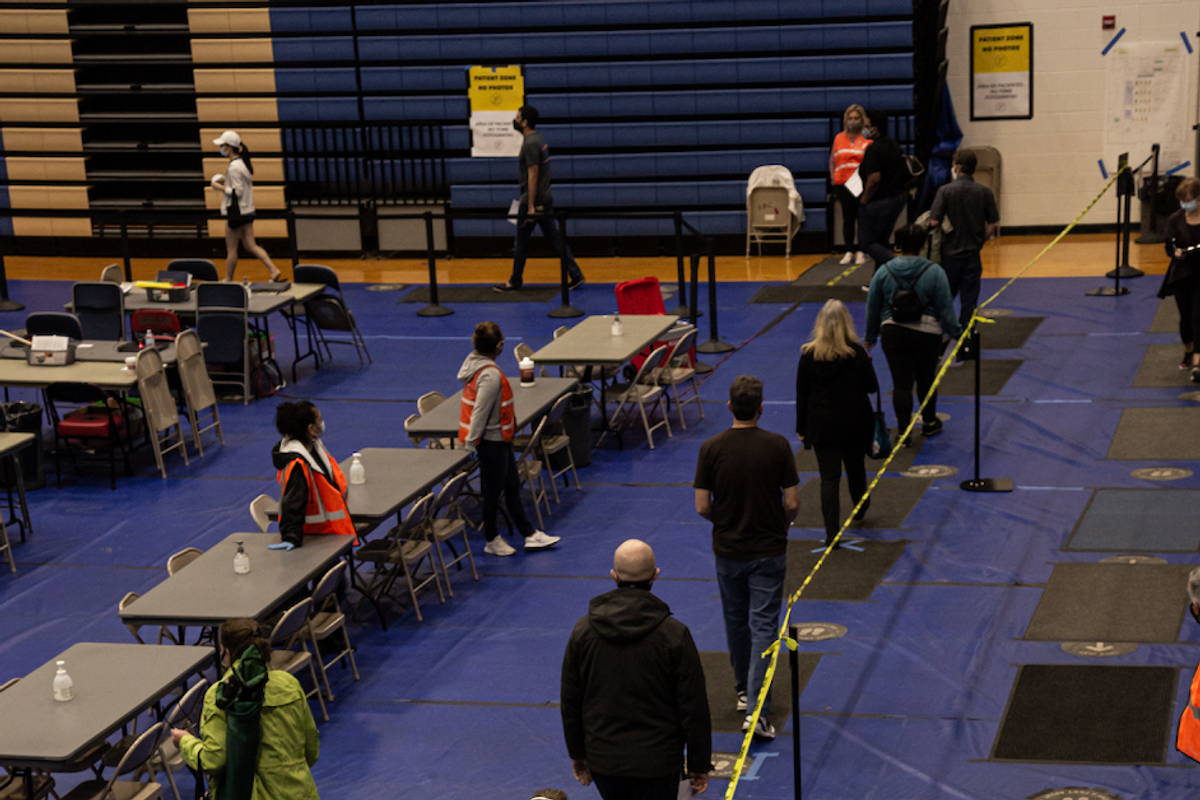 With vaccine eligibility expanded to Texas residents 16 and older, an increasing supply of doses and falling hospitalization numbers, many Austinites feel newfound hope that the pandemic's end is, finally, in sight.
And it really could be as public health experts are optimistic that herd immunity is achievable through mass vaccination. With the current rate of vaccinations, herd immunity is achievable by summer, says Shelley Payne, director of the John Ring LaMontagne Center for Infectious Diseases at the University of Texas at Austin. "I think we can hit the goal," she told Austonia.
---
Experts also warn, however, of obstacles to achieving this goal, including vaccine hesitancy and new viral variants that could make herd immunity harder to reach.
Herd immunity 101
Herd immunity occurs when enough people are immune to a disease—either because they have recovered from it and developed natural immunity or because of vaccination—that makes it unlikely for someone who contracts the disease to spread it. With no one to infect, the disease dies out.
Public health experts have said herd immunity for COVID will require around 80% of the population to be immune based on its relative infectiousness. COVID is "not as infectious as measles"—which has a herd immunity threshold of 95%—"but it is still relatively easy to pass the disease onto other people," Payne said.
Although natural immunity also contributes to herd immunity and is partially responsible for the sharp downturn in the number of new COVID infections and related hospitalizations in the last few months, vaccination is the gold standard among experts because of the increased security it offers. There remain unanswered questions about natural immunity, including how long it lasts and how many people have it, Payne explained. Plus, vaccines offer a kind of booster to those who have natural immunity already.
Austin Public Health estimates there have been 77,473 recovered COVID cases in Travis County since the pandemic began. Although this is surely an undercount due to the limitations of testing and the occurrence asymptomatic cases, it is still dwarfed by the number of county residents who have been vaccinated so far: 350,444, according to the Texas Department of State Health Services.
An obstacle course
Nearly one-third of Travis County residents are partially vaccinated, and just over 15% are fully vaccinated, according to the Texas Department of State Health Services. Among certain priority groups vaccination is much higher. For example, around 63% of residents 65 and older are at least partially vaccinated.
Dr. David Lakey, vice chancellor for health affairs at the University of Texas System and a member of the Texas COVID-19 Expert Vaccine Allocation Panel, said this has translated into fewer severe cases, hospitalizations and deaths as well as much needed relief for the healthcare system. "In many ways, we're already seeing the benefits of the number of people that are immune," he added.
This is good news given that Lakey also pointed to obstacles that could defer herd immunity, including the prospect of a fourth surge. "I am concerned related to spring break," he said, referring to reports of packed Florida beaches and unmasked throngs.
Because high-risk groups are likely to be vaccinated and low-risk groups are unlikely to require hospitalization, such a surge would be less severe than previous ones. But it could lead to new variants.
Dr. Deborah Fuller, a vaccinologist and professor of microbiology at the University of Washington, explained that as long as COVID is spreading, it is mutating. Until we reach herd immunity, such mutations could lead to a new form of the virus that isn't covered by the current vaccines or is more dangerous to low-risk populations, such as children. "It's sort of a battle where, in order to reach herd immunity, we have to get ahead of the virus," she said.
A likely forecast
At this stage in the pandemic, with both natural immunity and the vaccination rate continuing to grow, especially among the highest-risk populations, we are less susceptible than we were in the beginning. "It's not like we're going to go back to lockdowns again," Fuller said, adding that any coming surges will likely be less devastating.
Still, herd immunity is not guaranteed because of obstacles such as vaccine hesitancy, the emergence of new variants and the possibility of a fourth surge that could prevent us from reaching the 80% threshold—or even drive the threshold up further if the new variants are more infectious.
There is also the possibility that Travis County achieves herd immunity but surrounding regions, states or countries do not. "We have so much travel and mixing of populations now that ... we really need to get to herd immunity everywhere," Payne said.
So what happens if we don't achieve herd immunity? It is likely that COVID goes the route of whooping cough or chicken pox, rather than polio, which was eradicated through vaccine-powered herd immunity in 1979, Lakey said. This would be an improvement from the current pandemic status, with limited outbreaks similar to the annual flu season, if not quite as ideal as herd immunity. "It's going to be awhile before this totally goes away," he said.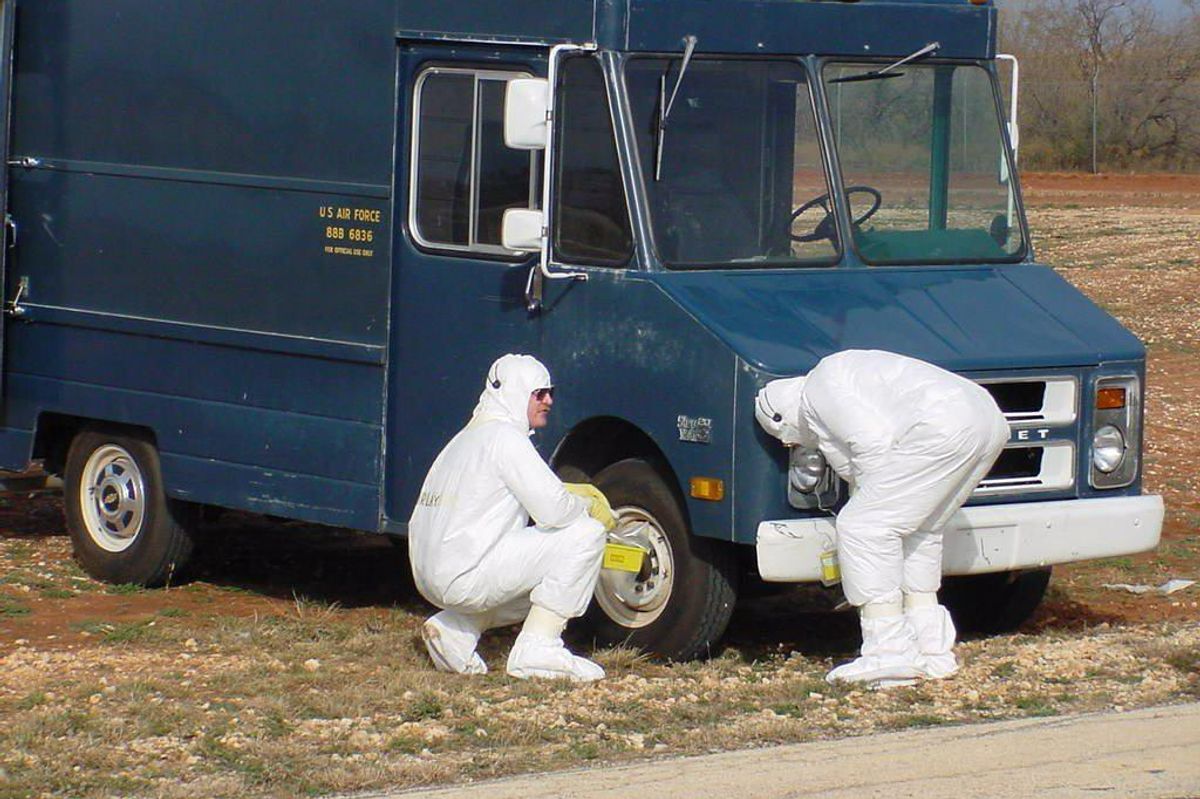 Hazmat suits, low-flying aircraft and more will be seen this week as Austin hosts an exercise to prepare for radiological incident.
The project, called Cobalt Magnet 22, involves more than 30 local, state and federal agencies planning for 18 months to be prepared in the event of radiological threats. It will start Monday and last through May 20.
What to expect: Field teams in protective clothing using radiological monitoring and detection equipment, low-flying aircraft conducting data-gathering overflights, and groups of first responders and others staged at various locations.
The exercise is part of a regular program of training, exercises and planning.
"Th City of Austin is pleased to welcome NNSA and the numerous local, state and federal agencies participating in Cobalt Magnet", said Juan Ortiz, Director of Austin's Homeland Security and Emergency Management Office. "Our goal in this exercise is to test our procedures and make improvements to ensure we're keeping the Austin/Travis County community protected."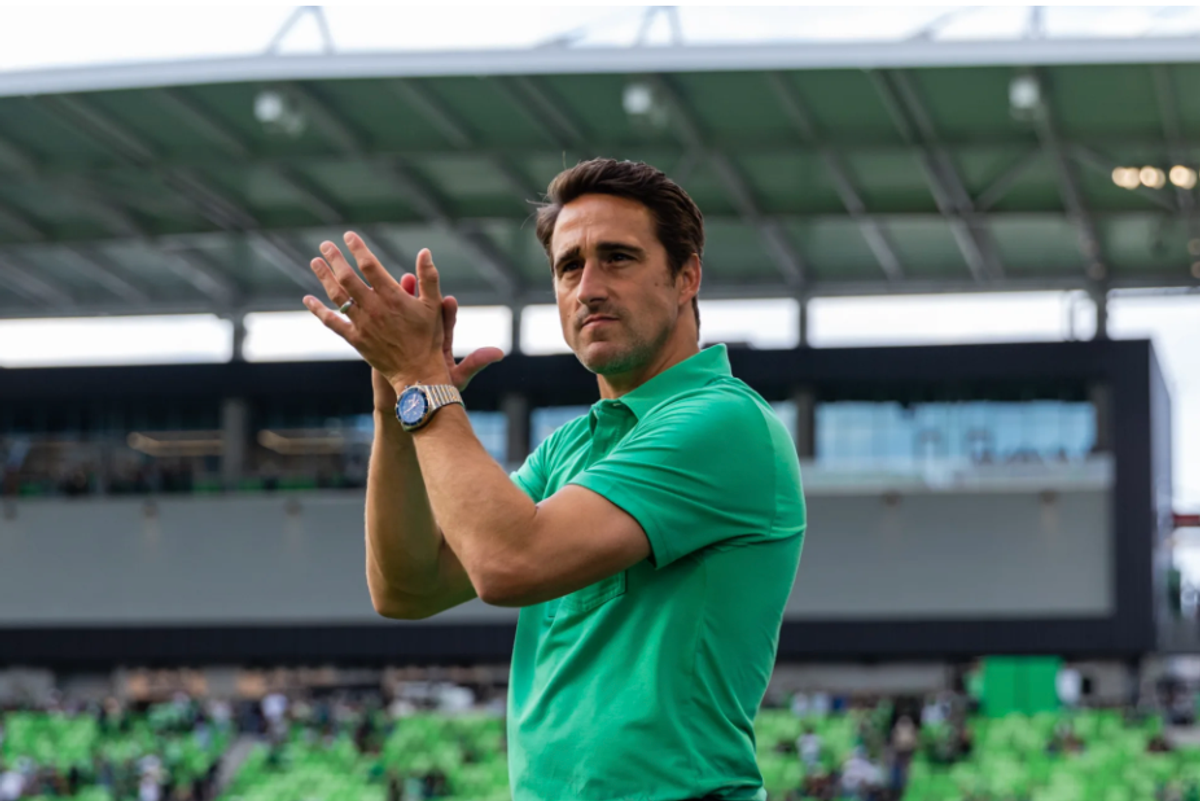 Austin FC head coach Josh Wolff is here to stay as the Club announced he signed a three-year contract extension.
Wolff, who was previously an assistant coach for the U.S. Men's National Team, will coach Austin FC through the end of 2025 under the new contract.
Wolff has been the Austin FC head coach since November 2019. In the team's first year, some hoped to oust Wolff as the team was at the bottom of the Western Conference. But this year, the team is at the top, ranking No. 3.
"This is still a young, growing Club but seeing our vision for Austin FC come to life on and off the field has been one of the great honors of my career. My staff and I will keep working every day to represent the city, and to develop our team both competitively and as human beings. The best is yet to come," Wolff said.