Get connected with our daily update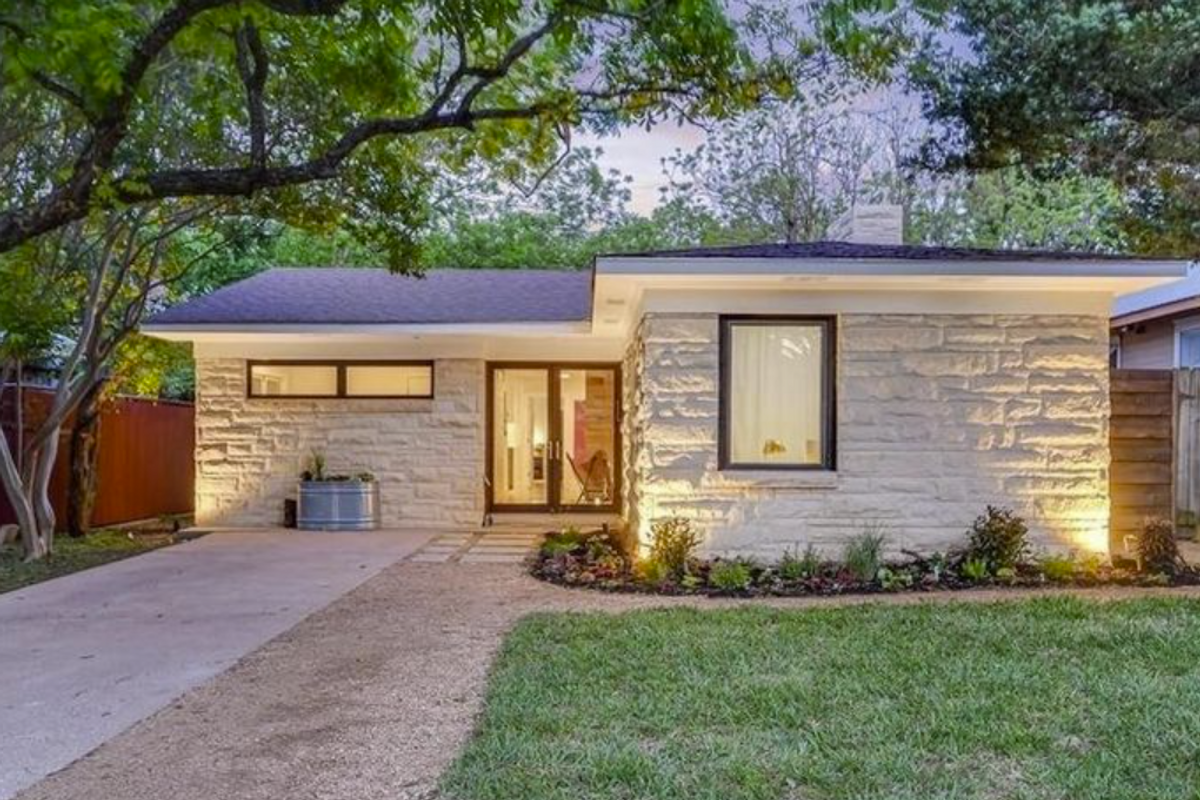 Combine HGTV's "Property Brothers" reputation with Austin's on-fire housing market, and a $1.35 million home can get snatched up in just a day.
The Austin home, located "only minutes from downtown" near Zilker Park, was sold in about a day after the home renovating "Property Brothers" worked their signature magic on the project back in season four.
---
The owners hit the jackpot when they bought a home listed by Realty Austin for less than $350,000 in 2011, but that didn't originally seem to be the case. The home was "crumbling and full of dirt," according to Realtor.com, but its prime location gave it plenty of potential.
Joe and Cara Keenan of Realty Austin connected the homeowners with the Property Brothers to help fix up the home. The brothers got to work on the midcentury home while making sure its original flair was still intact, including keeping the home's original hardwood floors and limestone fireplace.
With $80,000 to invest in the project, brothers Jonathan and Drew Scott opened the kitchen, adding a large, gorgeous window and brand-new quartz countertops. They modernized one bathroom and spruced up the other's retro feel. The two also added a room to the home; separated by a sliding barn door, the space can be used as a bedroom or office.
Finally, the large lot was revitalized into a usable space, with a new fire pit and covered patio added to the newly-fenced backyard.
The home was complete in 2012, but the expert renovation clearly still worked wonders for the owners, who likely sold the home for more than its asking price through Realty Austin after it was listed for just about 24 hours.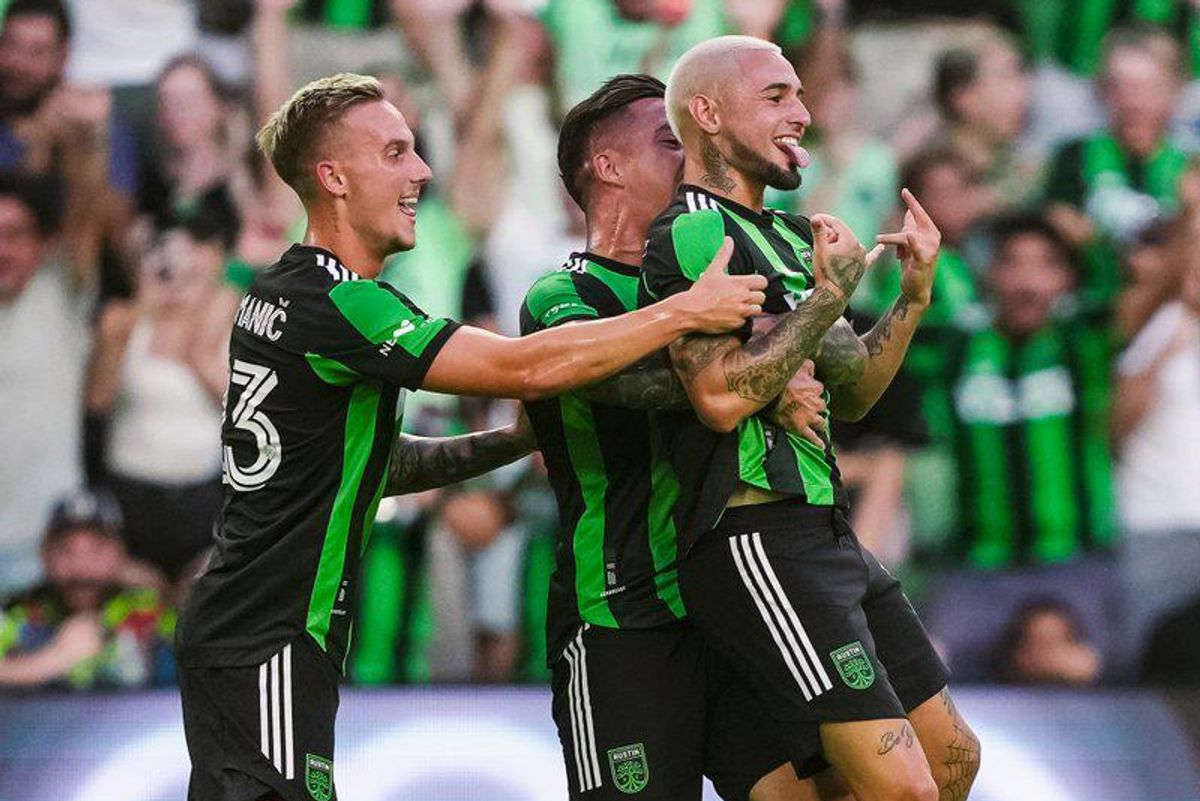 Austin FC took down the Houston Dynamo—including newly-minted Atletico Madrid star Hector Herrera—in a decisive 3-1 win at Q2 Stadium Tuesday night.
The club has secured four wins in a row, including three on the road, and leads the league with 41 goals. The Verde and Black once again sit at the top of the MLS West and will look to sweep their Texas Derby week with a win against FC Dallas Saturday.
Here's a look at the best moments of the match:
It's a long-time trend that tech workers earn salaries that double or even triple the average salary of other workers in the area, and Austin is no exception.
Austin techies are averaging $150,026 annually compared to $78,224 for all other industries. It's following a nationwide pattern where tech salaries average more than 65% higher than other occupations.
The nearly $72,000 difference is seen in a new report on the Central Texas economy by the Austin Chamber of Commerce. The report also shows average annual salaries for all industries have gone up 8.5% from 2020, trailing not far behind the salary growth of nearly 10% for tech jobs in that same time frame.
Tech manufacturing jobs are paying particularly well. The chamber reports salaries tend to be higher in this sector, at $159,593 on average.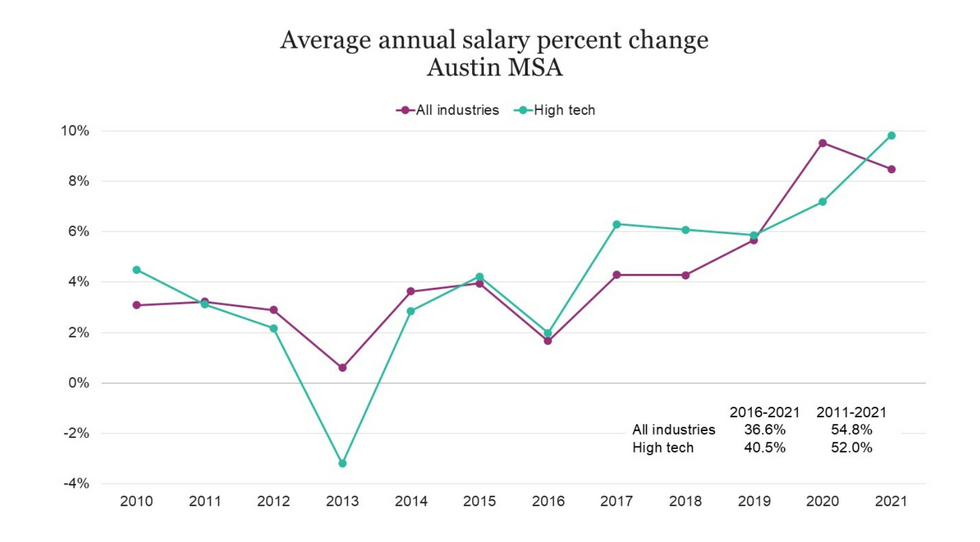 (Austin Chamber of Commerce)
These growing salaries accompany Austin's shining status as a tech hub, with more than 80,000 high-tech information and other IT jobs accounting for a significant share of the jobs here. Tech jobs represent 16.7% of jobs in Austin, compared to 9.2% nationally.
As Austin rides that wave, the city and other groups have made a push to get people into manufacturing jobs and other parts of the tech industry that are hot in Central Texas. Mayor Steve Adler, Workforce Solutions and others announced a "hire local" plan in June and talked about the importance of getting Austinites to fill roles of companies growing and relocating here.
But despite these efforts to get locals jobs in the growing tech scene, this income difference comes at a time when affordability woes are causing some longtime residents to feel pushed out. And with a migration out of the city's center comes an impact that's ironic for a tech hub: a digital divide.
A recent study by research organization MEASURE pointed to residents feeling that the growing cost of living is a threat to digital equity. That's because as people are pushed further out due to housing costs, more time and money are required to reach publicly available internet sources.
One participant described a "digital caste system" in Austin.
"We deem some people worthy of resources (and some) people unworthy of other resources… It's not like we lack the money or technology for everyone to have access," the participant said.