Get connected with our daily update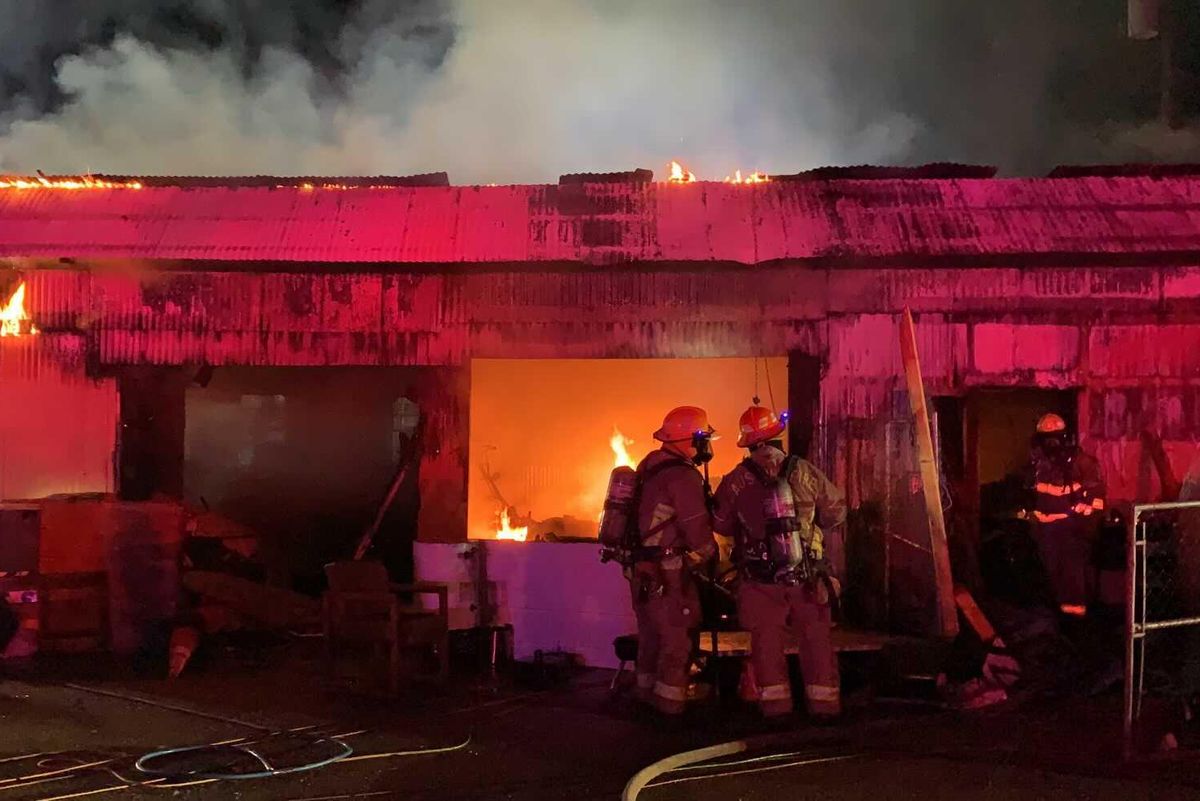 (Austin Fire Info/Twitter)
A series of fires erupted at homeless camps around Austin yesterday, including one that engulfed the historic Buford Fire Tower near City Hall, and have since fueled an ongoing debate about the city's homelessness policies.
---
In less than a month, Austin voters will decide whether to pass Proposition B, which would reinstate a ban on public camping and other activities that City Council repealed in 2019. Advocates argued that the ban criminalized homelessness and led to citations and arrest warrants that made it harder for homeless people to access housing and other services.
Save Austin Now, a local political action committee, argues that the decision to repeal the ban has adversely impacted public safety, residents and businesses and left homeless people to live in unsafe conditions. The group successfully petitioned to get a proposition to reinstate the ban on the local May 1 ballot.
Although Proposition B's supporters and opponents agree that the city's homeless situation is untenable and dangerous, they disagree about whether reinstating the ban would be productive.
A rallying cry
Save Austin Now and Republican elected officials, including U.S. Sen. John Cornyn and Council Member Mackenzie Kelly, reacted to the fires, urging residents to vote in favor of Prop B. Cornyn said the fires were "dangerous and unacceptable" in a tweet Friday morning and urged Austinites to join him in voting to reinstate the camping ban.
Kelly tweeted that the fires were "unsafe, unsanitary and ridiculous" and rallied her supporters to turn out on May 1. "Vote in favor of Prop B, y'all."
Walked by there earlier today with staff and was astonished looking at the makeshift camp sites that were right next to the Buford Fire Tower. This is unsafe, unsanitary and ridiculous. Vote in favor of Prop B, y'all. It's a public safety issue. #atxcouncilhttps://t.co/Q5xgm5iNfK
— Mackenzie Kelly ❗️ (@mkelly007) April 2, 2021
Save Austin Now, which is led by Travis County GOP Chairperson Matt Mackowiak, shared a crime report from the Citizen app on Facebook late Thursday evening, prompting hundreds of comments. "I am DONE with accepting this lawlessness!" Michelle Woodruff commented. Aaron Thomas responded to a more recent post: "Living under a bridge is one thing, but there is no excuse for the city to allow camping in our parks and next to our historical markers."
Ken Casaday, president of the Austin Police Association union and a Save Austin Now board member, worries that this uptick in fires could worsen—and possibly lead to wildfires as we enter a hotter and drier summer season. "It's just not a safe situation for the homeless people, and it's not safe for the citizens of Austin," he told Austonia.

A plea for housing
Mayor Steve Adler said the fires that broke out at the Buford tower and at a state-sanctioned homeless camp near Hwy. 183 and Montopolis were horrible and heartbreaking. But he disputed the notion that banning public camping would prevent them. "If these same fires happen in the woods to those people who were forced out there, as some are asking, people may well die," he said during a Friday press conference.
Mayor Pro Tem Natasha Harper-Madison stressed that the solution to the city's homeless issues is not to criminalize people who are homeless but to provide them with housing. "Affordability and homelessness go hand-in-hand," she said at the same event. "The solution is not tickets and arrests. The solution is housing, housing, housing."
District 4 Council Member Greg Casar went further, saying that Prop B supporters are overstating the impact a reinstated ban on public camping would have. "There are snake oil salesmen saying today that the solution to all of this is to criminalize the poor," he said.
Walter Moreau, executive director of Foundation Communities, which provides affordable housing to around 1,000 formerly homeless residents, said the demand for housing far outweighs the current available supply. "First and foremost the biggest challenge we have is overwhelming demand," he said, adding that Foundation Communities receives around 10 applications for each housing unit.
Chris Baker, the founder and executive director of The Other Ones Foundations, a local nonprofit that connects homeless residents to work opportunities, said addressing the housing shortage is the only solution to the city's homelessness issues. "These are our brothers and sisters who are living out here on the streets, and they deserve better than what we're doing right now," he said.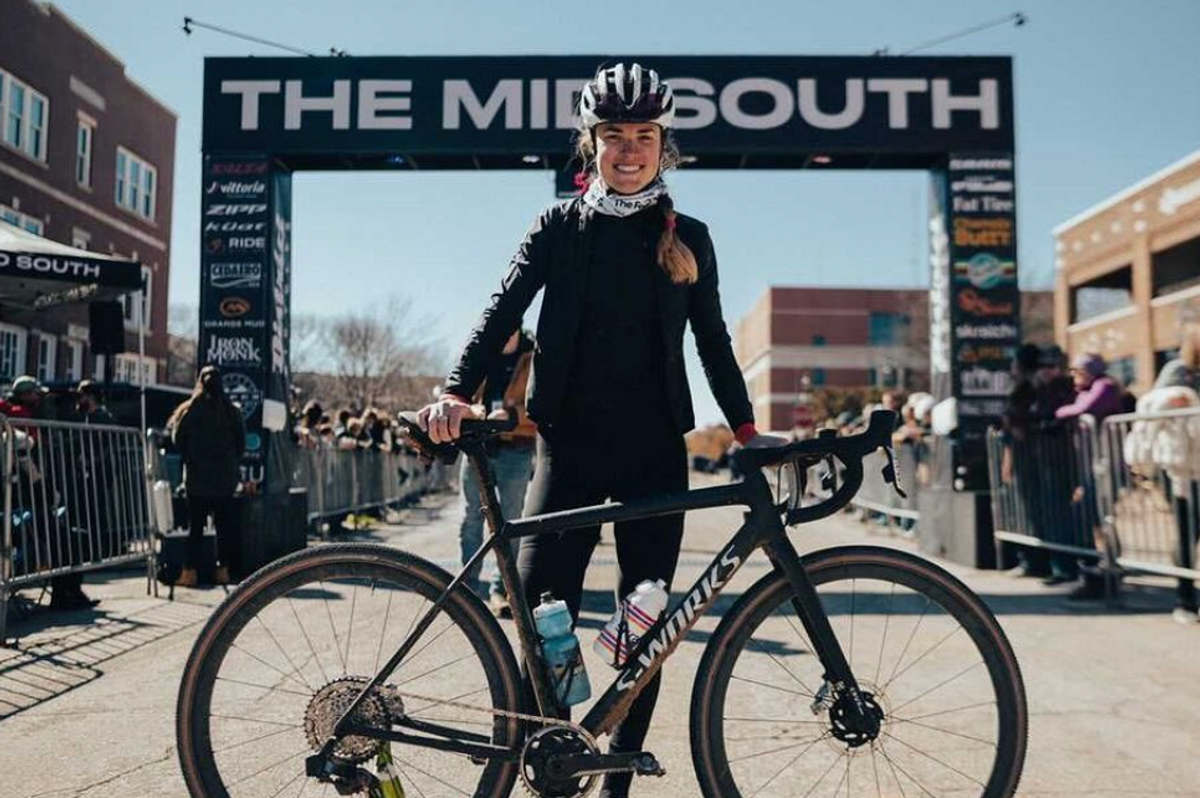 Austin police are investigating the killing of Moriah "Mo" Wilson after she was found with gunshot wounds inside an Austin home.
Wilson, a gravel and mountain bike racer, was visiting Austin from Colorado in preparation for the Gravel Locos race on Saturday taking place in Hico, a small town 2 hours from Austin.
On Wednesday, her roommate came home and found Wilson unresponsive with "a lot of blood near her," police said. It is now being investigated as a suspicious death. No further information on the suspect or motive behind the killing are available at this time.
Wilson recently had become a full-time biker after winning a slew of races in the past year.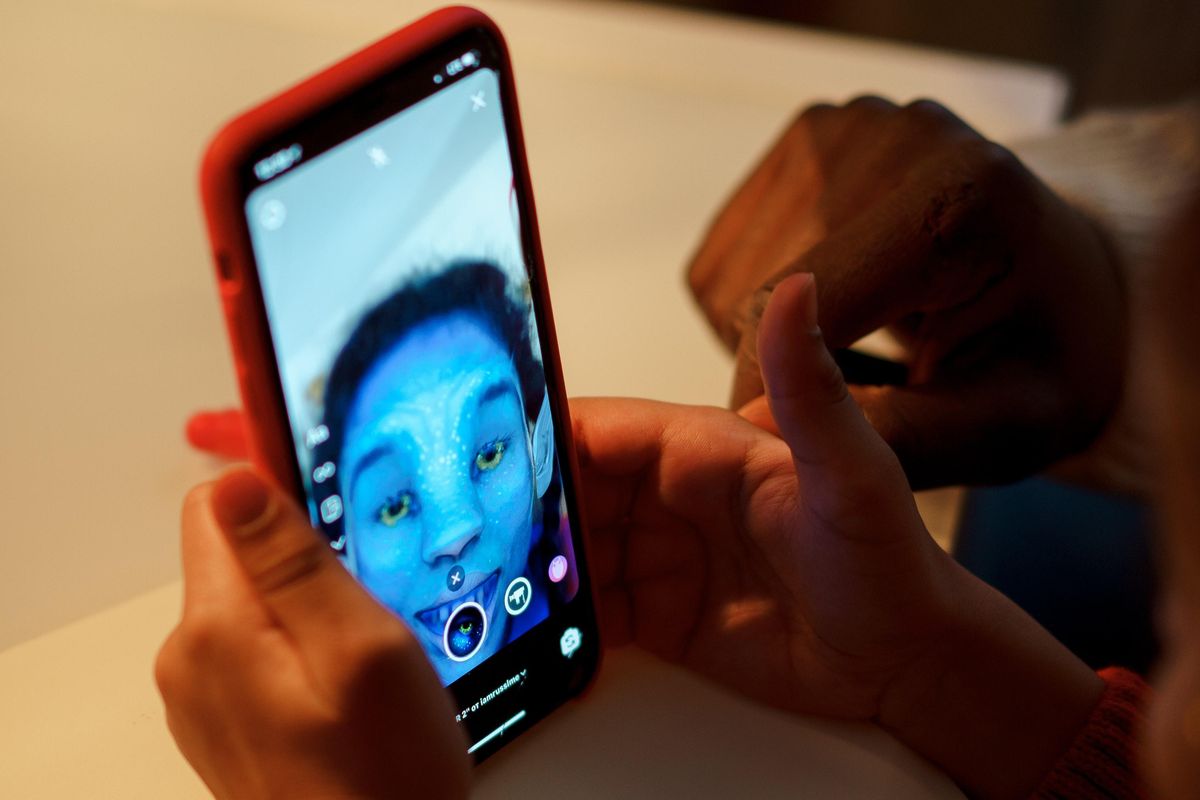 Some of your favorite Instagram filters can't be used in Texas anymore and Austinites are sounding off on social media.
Meta, Facebook and Instagram's parent company, announced on Wednesday that certain filters would no longer be available in Texas.
The change is a result of Texas Attorney General Ken Paxton's lawsuit against Meta, alleging the company uses facial recognition technology that violates laws in Texas. A release from Meta says it stopped using facial recognition tech in November 2021 and denies Paxton's allegations.
Some Austinites bemoaned the shift, saying some of their favorite filters were now unavailable.
But more often than not, locals joked about the ban.
And some in-between chose to show off some natural beauty.
Finally, some are trying to cash in on the opportunity.
Meta said it plans to create an opt-in system for both Texas and Illinois residents, who are facing the same issues.