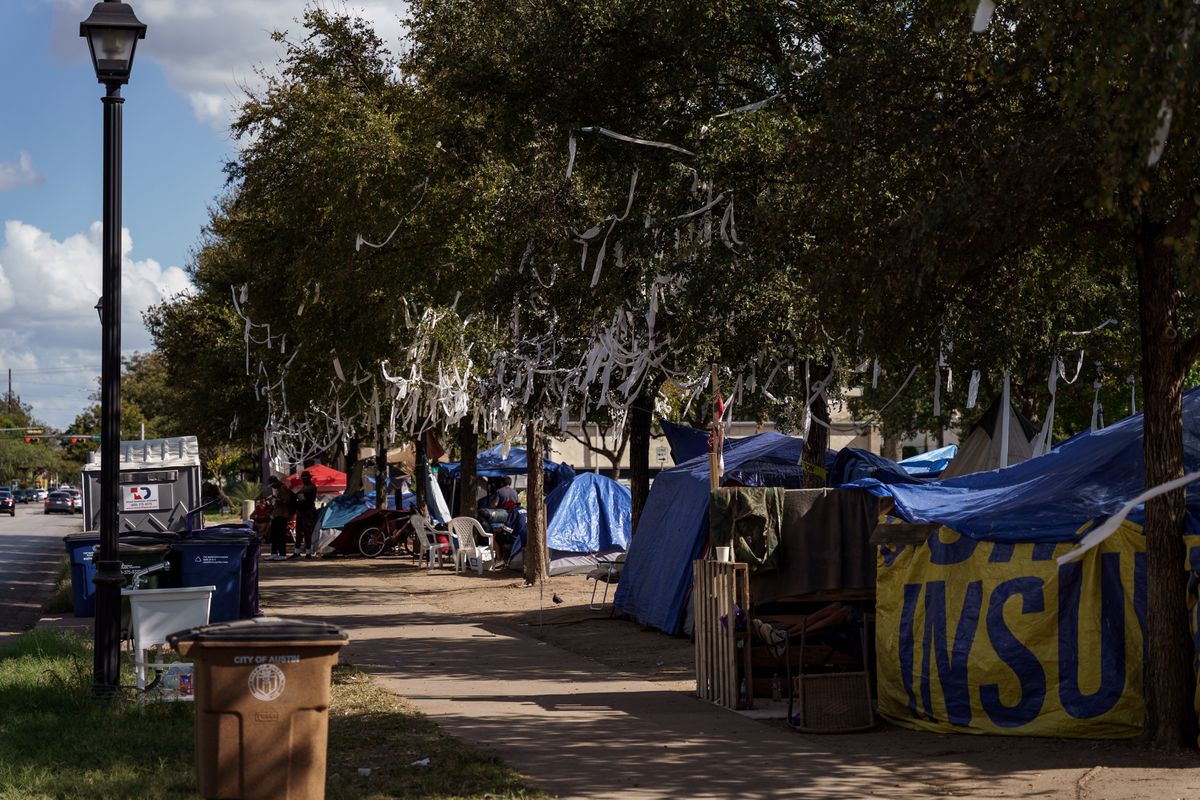 (Jordan Vonderhaar)
Pre-pandemic, homelessness was one of Austin's most pressing issues, and COVID has only exacerbated concerns.
Below Austonia digs into the city's homelessness policies—from hygiene infrastructure to the 2019 decision to overturn a ban on camping—and how it has affected the local population.
---
In an effort to decriminalize homelessness, Austin City Council voted to overturn a ban on camping in June 2019.
Although advocates applauded the decision, local business owners, the Austin Police Association and Texas Gov. Greg Abbott opposed the move, arguing that it did not address the root causes of homelessness and would threaten public health and safety.
Since the ban was overturned, the city's 311 department has reported a marked increase in calls regarding homelessness, based on data obtained by Austonia.
In the year before the council vote, 311 recorded 1,426 homeless service requests.

Since the ban was overturned, the number of calls have nearly quadrupled.
Part of this may be that Austin's homeless population is more visible.
The point-in-time count, an annual census conducted by the Ending Community Homelessness Coalition each January, found a 45% increase in the city's unsheltered population this year, which the organization attributed to increased volunteerism and better counting methods.
But others disputed this explanation, including the local nonprofit Save Austin Now, which has campaigned to reinstate the ban.

"Our homeless population is rapidly growing, and this stunning increase proves the homeless camping ordinance is acting as a magnet for homeless individuals to come to Austin," co-founder and Travis County GOP Chairperson Matt Mackowiak wrote in a statement earlier this year.
Then the pandemic arrived—and with it the risk of outbreaks at shelters and camps.

The city established five protective lodges at motels around town where homeless residents can self isolate and convalesce. It also increased its distribution of water stations, porta-potties and other resources to camps around town in an effort to encourage hygienic practices.
More recently, amid complaints from Austinites who live near some of the homeless camps, the city has resumed more regular cleanups.
This month, contractors will clean dozens of camps across town, mostly under highway overpasses.

The city's watershed protection department also performs regular cleanups at camps near riverbeds and creeks. Since the pandemic began in March, the department has cleaned six such sites.

Kyle Carvell, a spokesperson for the city's public works department, said these cleanups are scheduled regularly and are not "unannounced sweeps." Individuals are able to remain at these camps, and their belongings are not thrown out. Instead the city aims to remove trash and debris.
More on homelessness: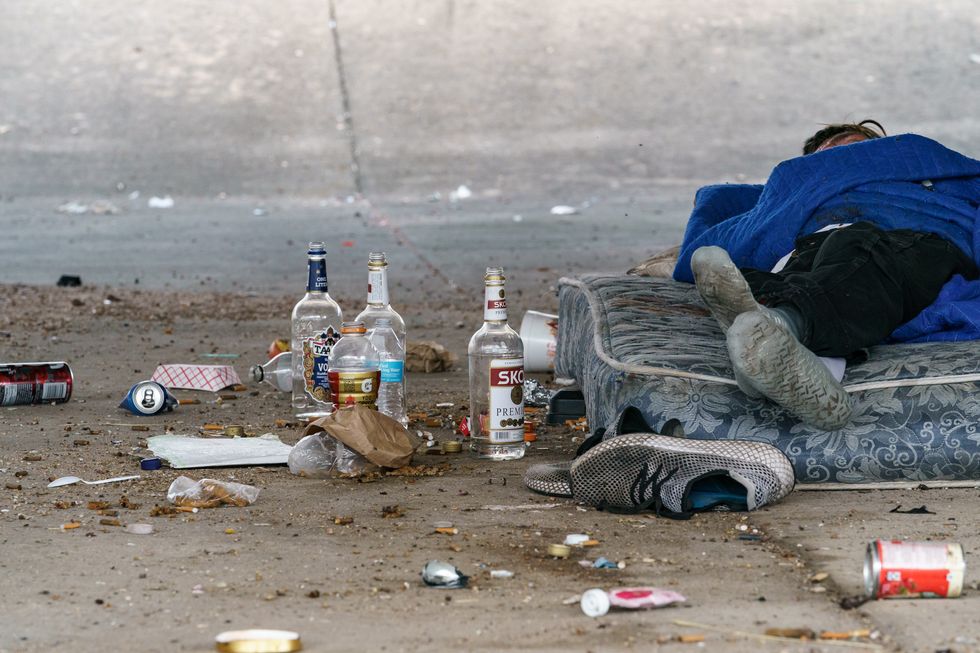 Photo essay: A look inside Austin's homeless camps amid COVID, cleanups(Jordan Vonderhaar)