Get connected with our daily update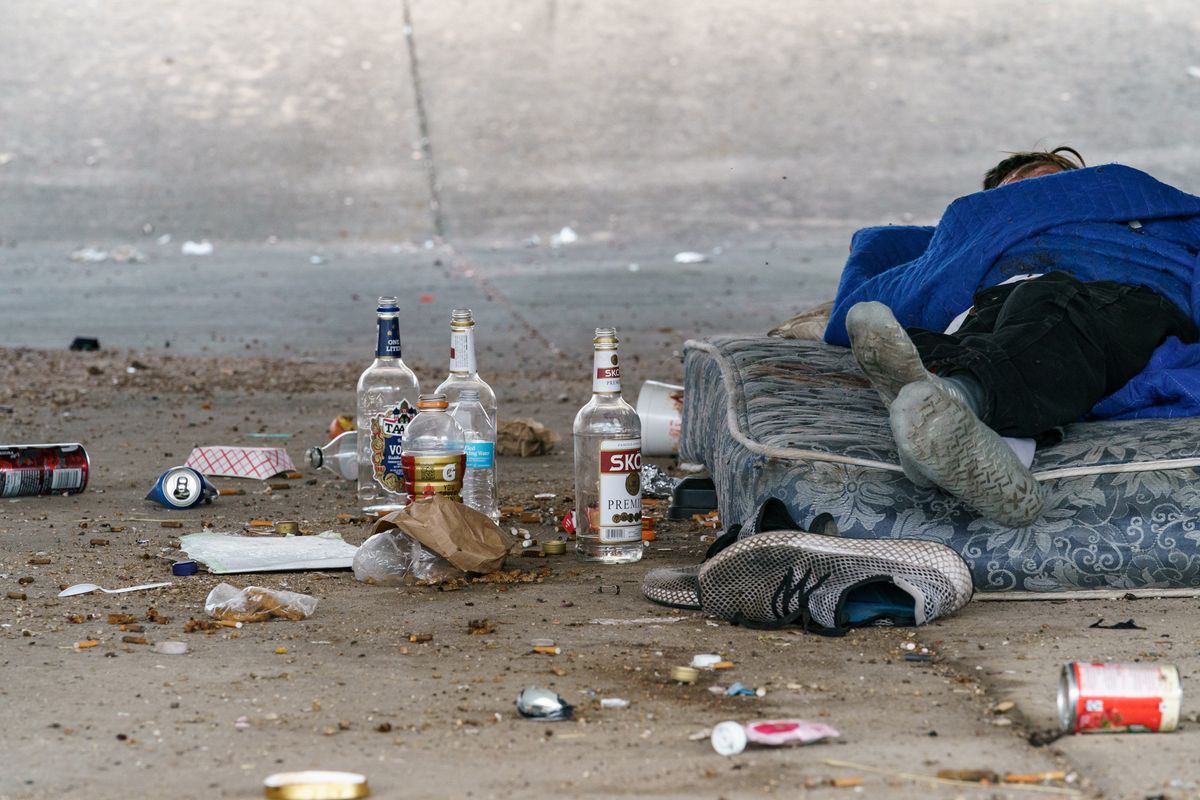 (Jordan Vonderhaar)
It's been a year since Texas Gov. Greg Abbott intervened in Austin's homelessness crisis.
Prompted by the City Council's June 2019 decision to overturn a ban on public camping and reports of crime by homeless suspects, Abbott ordered sweeps of camps under state highways and established a state-run campsite in Southeast Austin.

---
Since then, the camps' residents have faced the COVID-19 pandemic and continued cleanups by both the Texas Department of Transportation and various city agencies.
Here's a look inside the camps.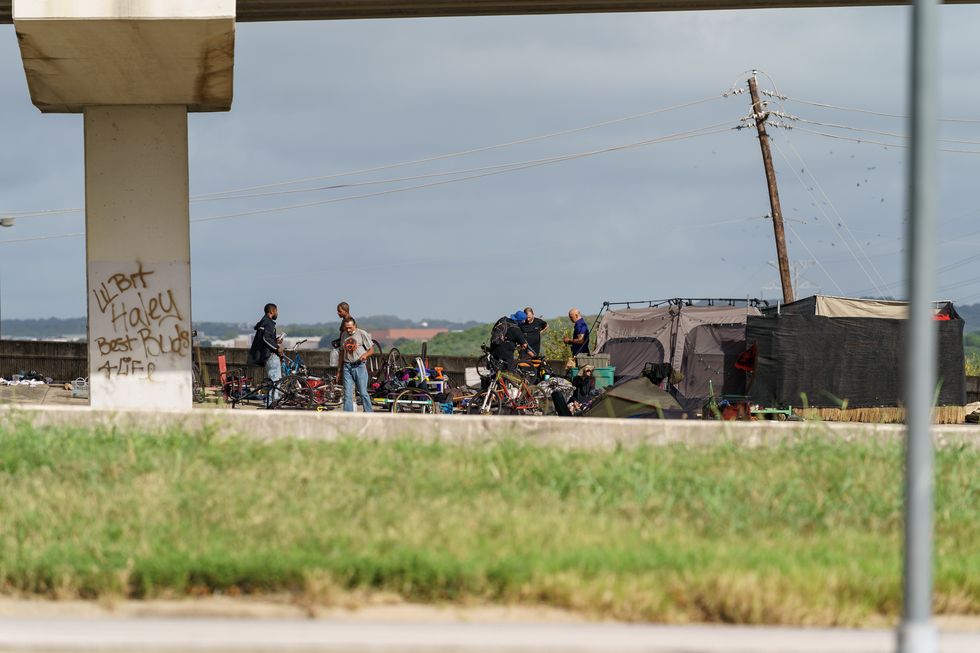 Many homeless camps in Austin can be found underway highway overpasses, such as this one at I-35 and Montopolis.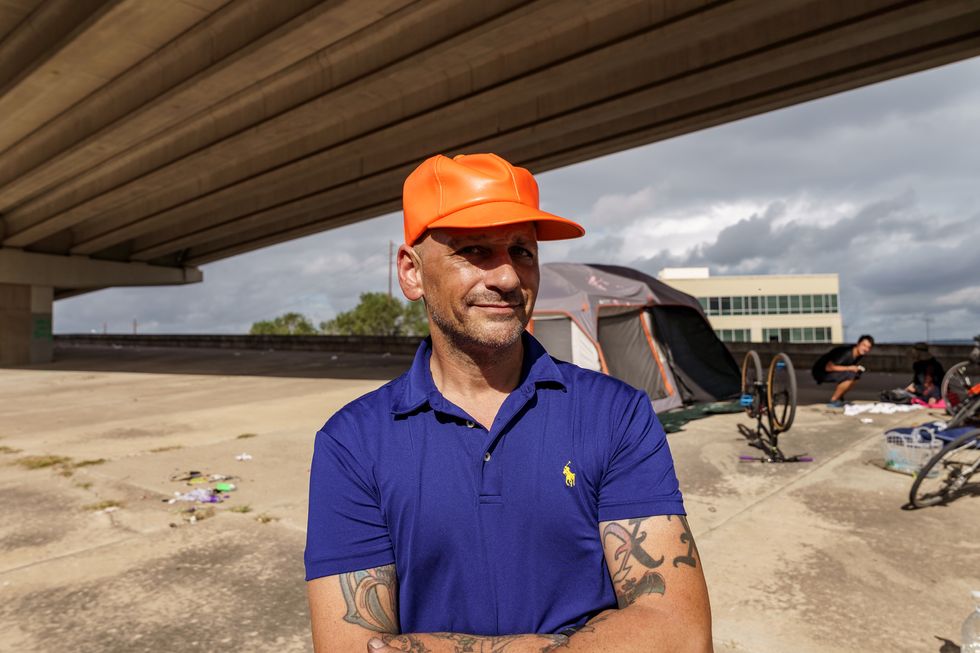 (Jordan Vonderhaar)
John Volloy has lived at a South Austin homeless camp known as the Breezeway for three years and operates a bike workshop there. Although other camps nearby have water stations and trash bins, he prefers the Breezeway, which provides the cover of an overpass and decent water drainage. He has no plans to leave. "I'm going to stay no matter what," he told Austonia.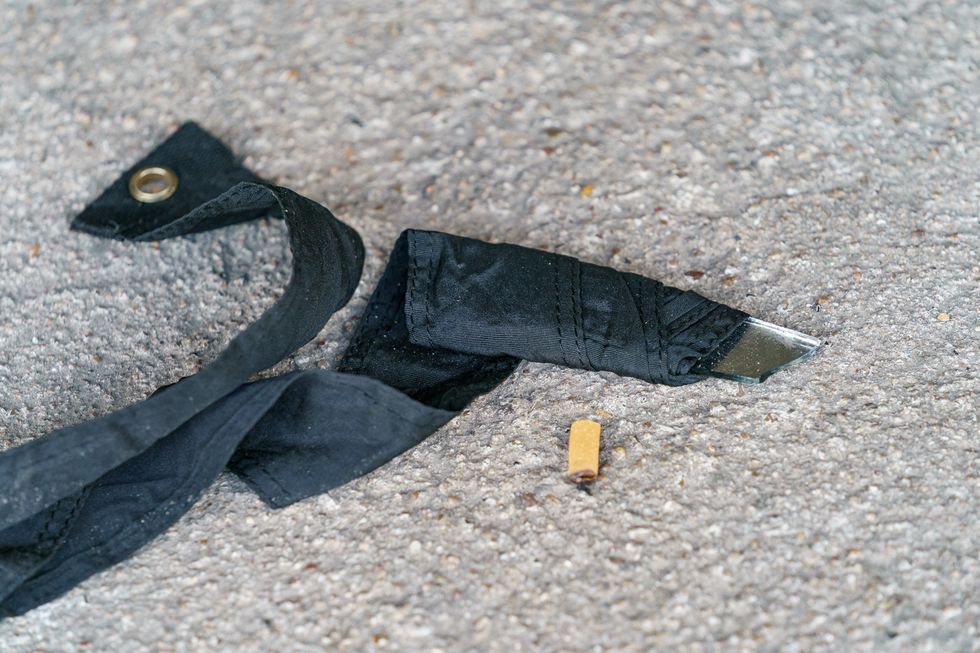 A makeshift weapon made from a piece of broken glass sits on the ground at a Southeast Austin homeless camp. Most violent crimes involving a homeless suspect have a homeless victim, Austin Police Department Assistant Chief Joe Chacon said earlier this year.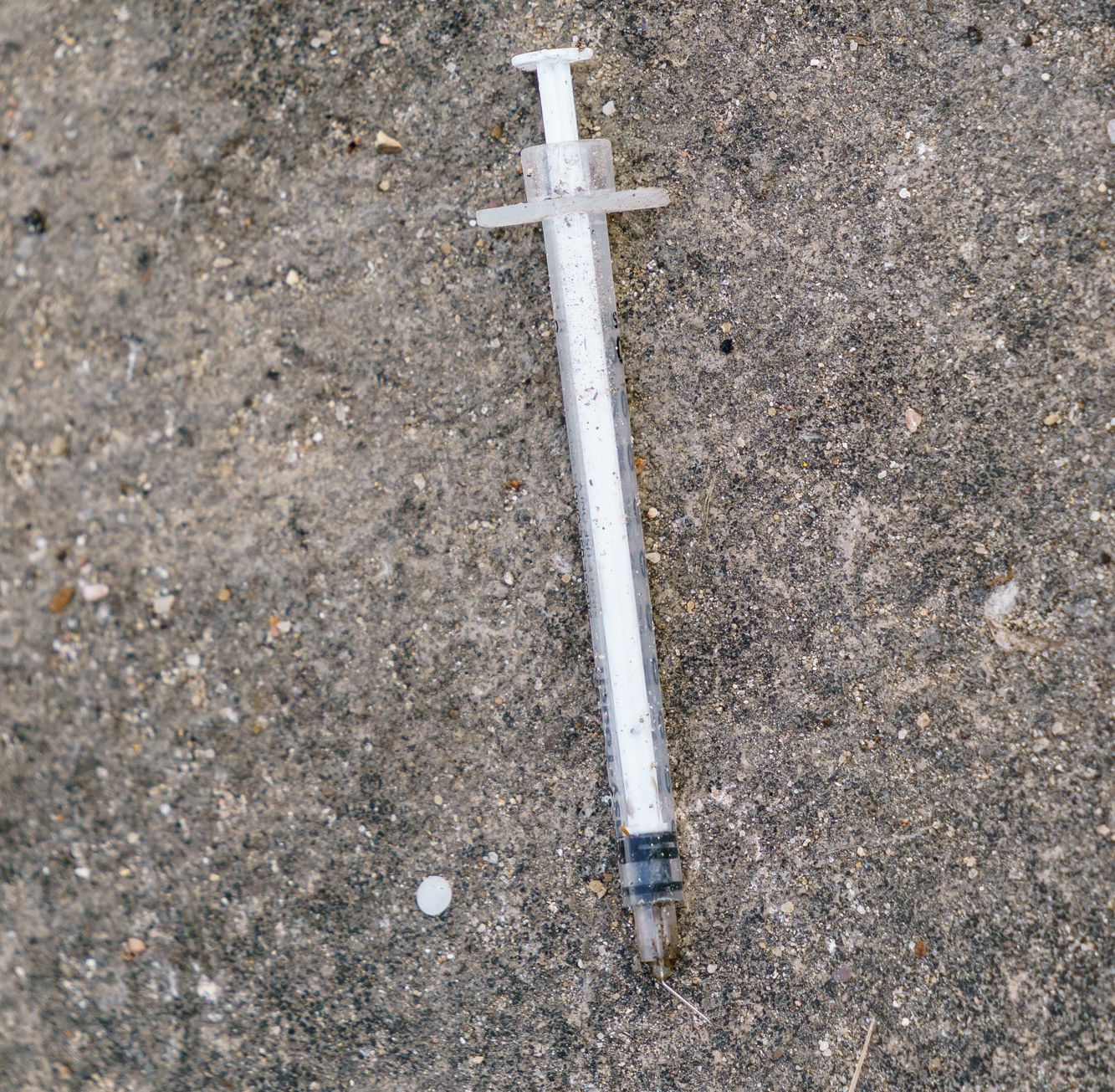 Some residents complained about the drug use at the camps, and syringes like this one littered the ground at many. The Ending Community Homelessness Coalition lists lack of affordable healthcare as one of the main causes of homelessness, citing poorly managed substance use and mental health disorders as possible reasons someone may lose a job or housing.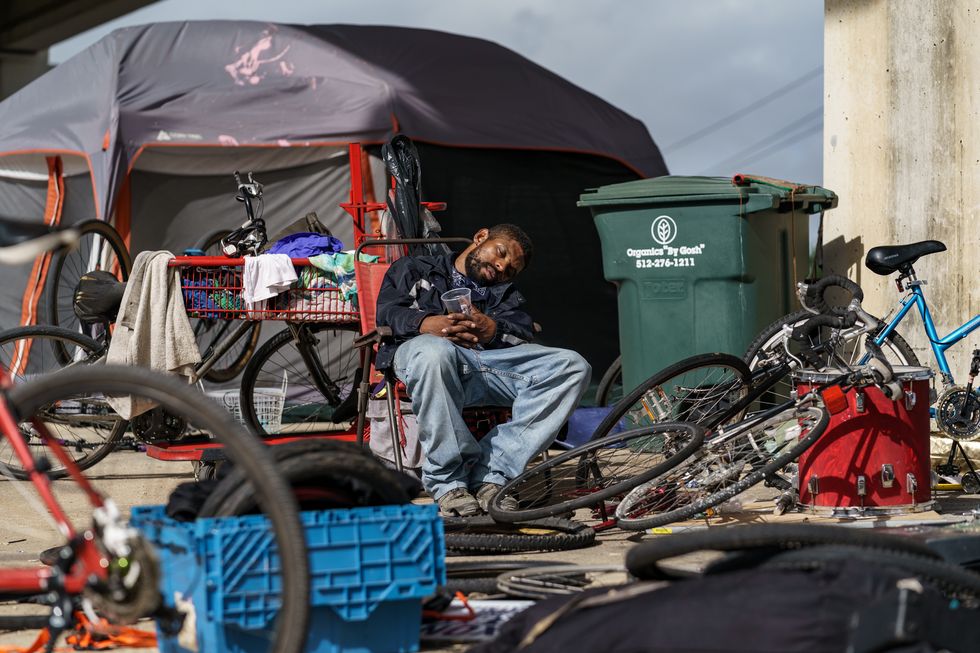 (Jordan Vonderhaar)
Numerous homeless residents said they get by salvaging items such as donated clothing or old bikes. Here, a resident sleeps in the middle of a makeshift bike workshop at the Breezeway.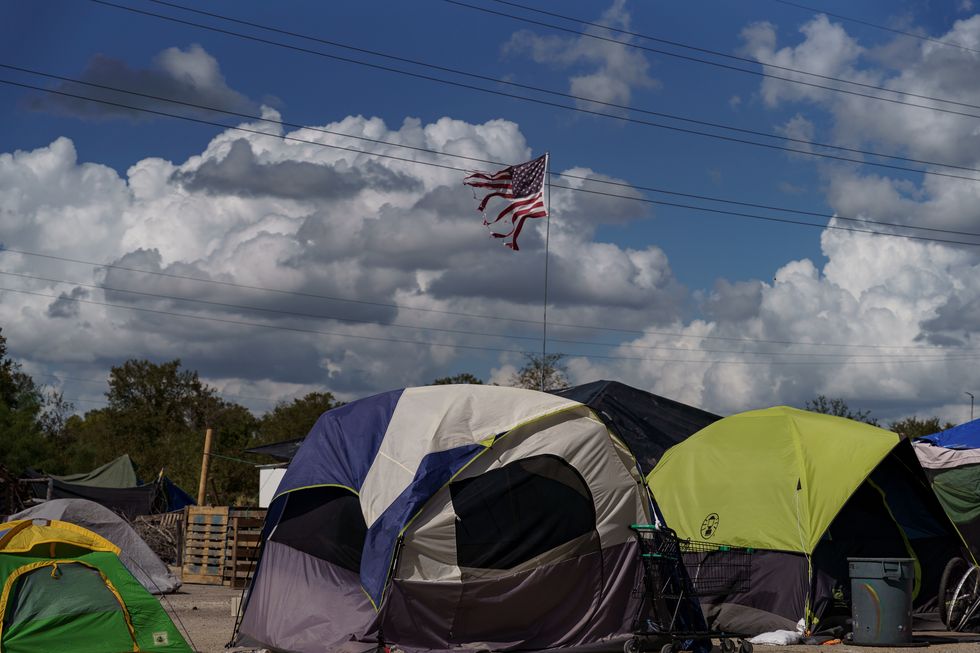 The state-run campsite spans across a seven-acre maintenance yard off of Hwy. 183 near Montopolis. Overhead, airplanes descend en route to the Austin-Bergstrom International Airport, which is nearby.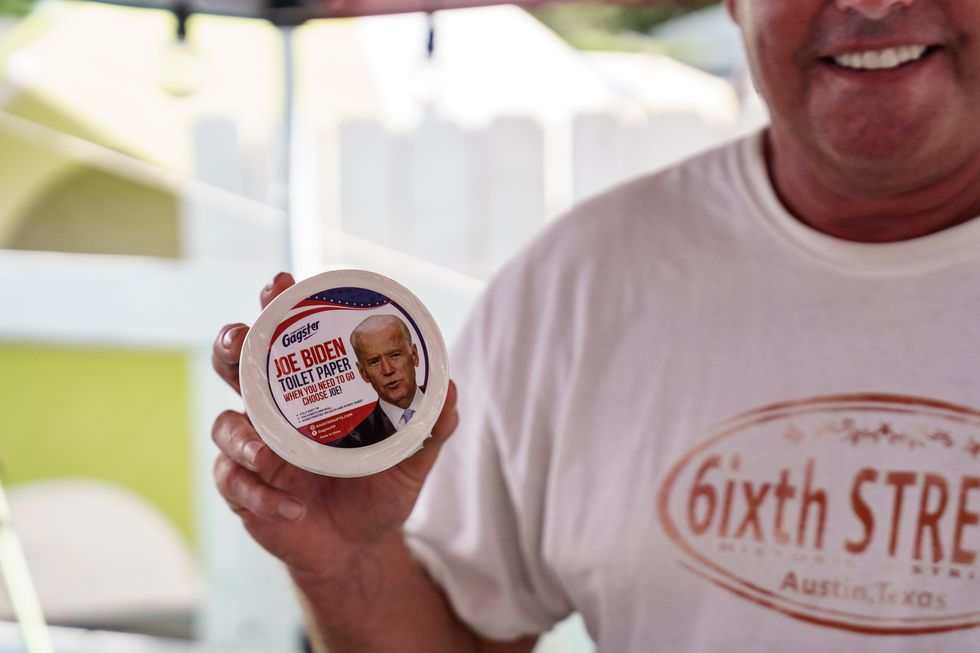 David, 58, moved to the state-run site in January, after spending two years "basically on vacation" in Mexico. Before that, he lost his job in the oil and gas industry.
His setup includes two tents, some turf, a grill station and a white picket fence. He inherited a Trump 2020 sign from one of his neighbors and got ahold of some Joe Biden toilet paper.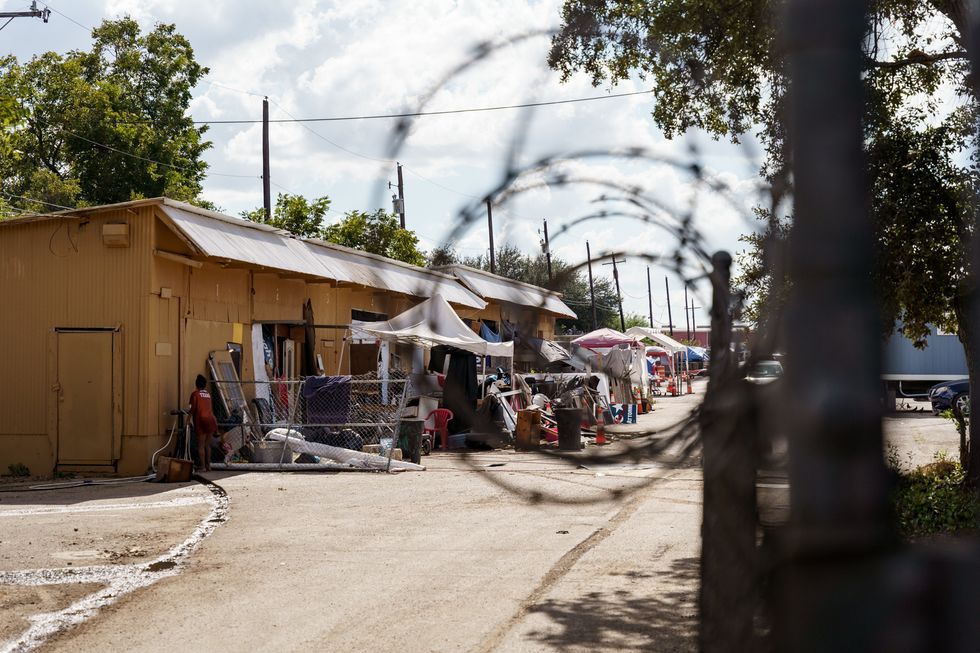 There are some vehicle bays near the entrance of the state-run homeless camp in Southeast Austin, which have since been repurposed into living quarters by its residents. Others live in tents, with no shade, toward the back of site.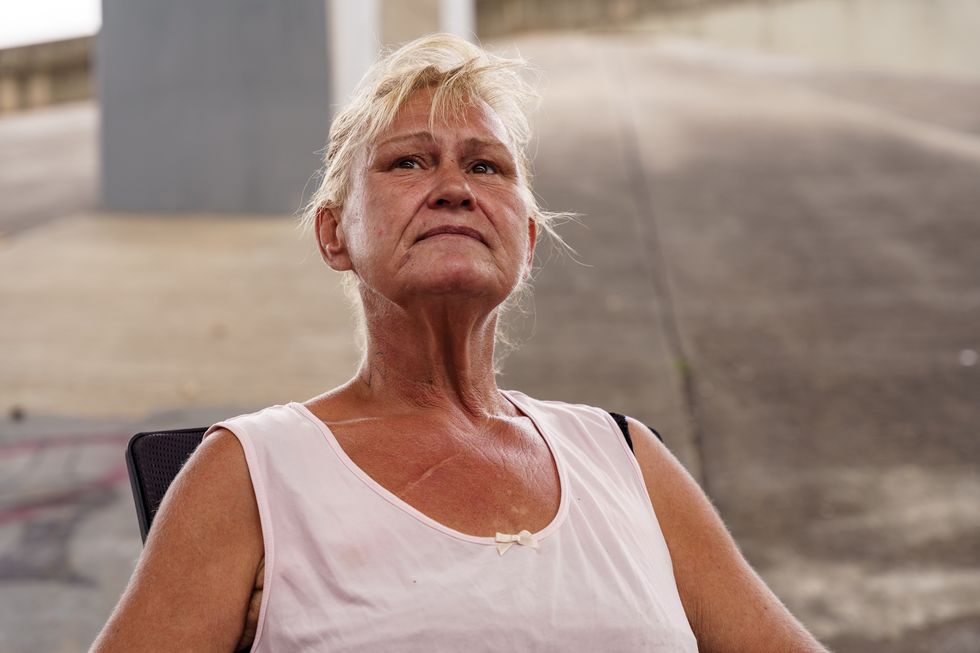 Kimberley Piper has lived at a homeless camp across from the Westgate park-and-ride for about a month. She became homeless earlier this year, after more than a decade off the streets, when she moved out of her father's apartment nearby. She said he didn't think he needed a caretaker.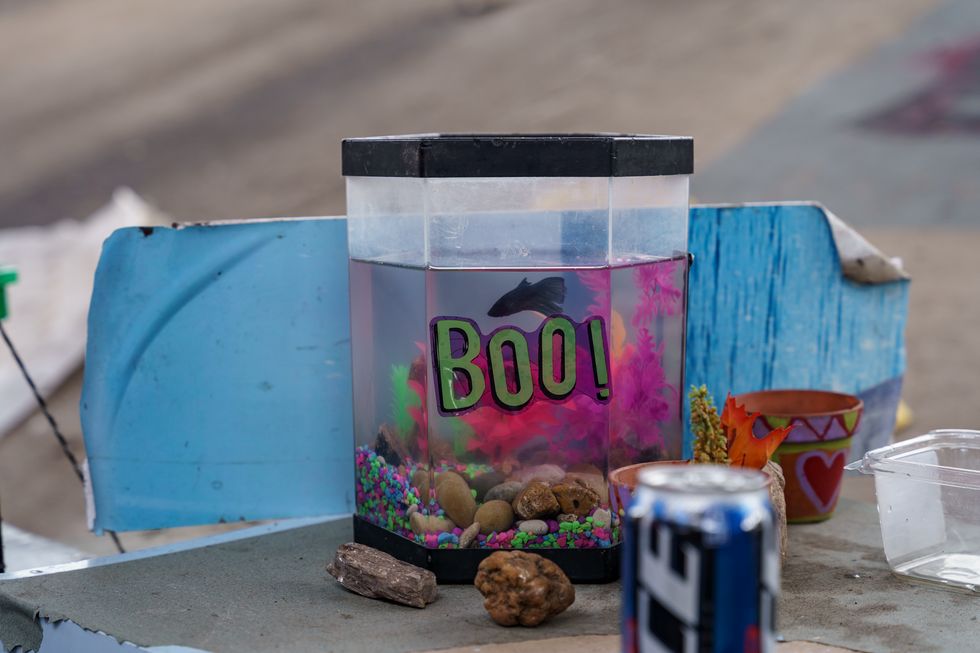 Piper has two tents set up, as well as some homey touches, such as a small flower bed surrounded by rocks and a pet fish.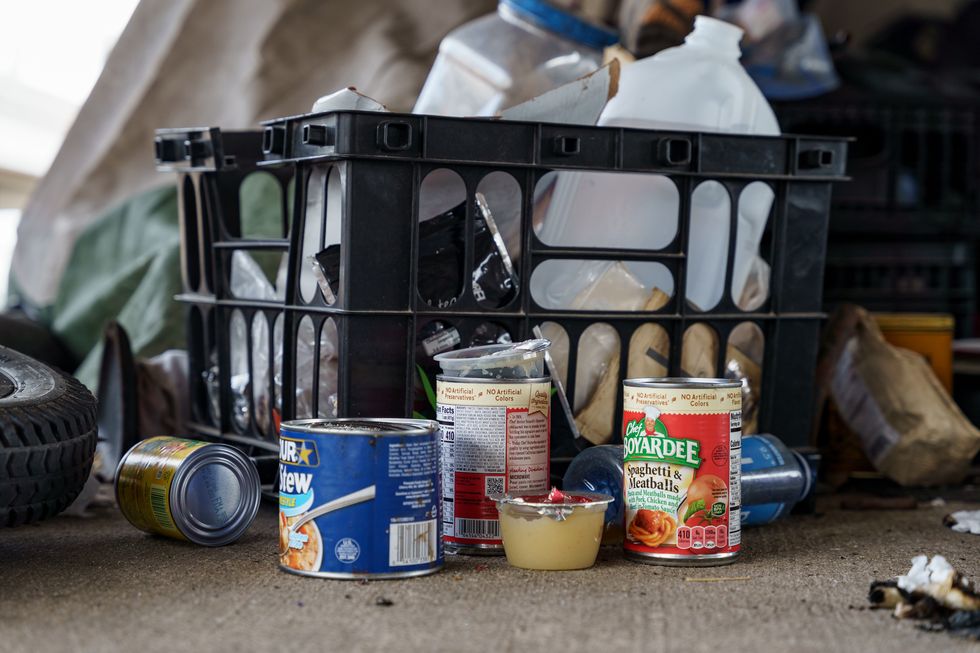 According to some of the camp residents, they must keep their belongings inside their tents or risk losing them in a city or state cleanup.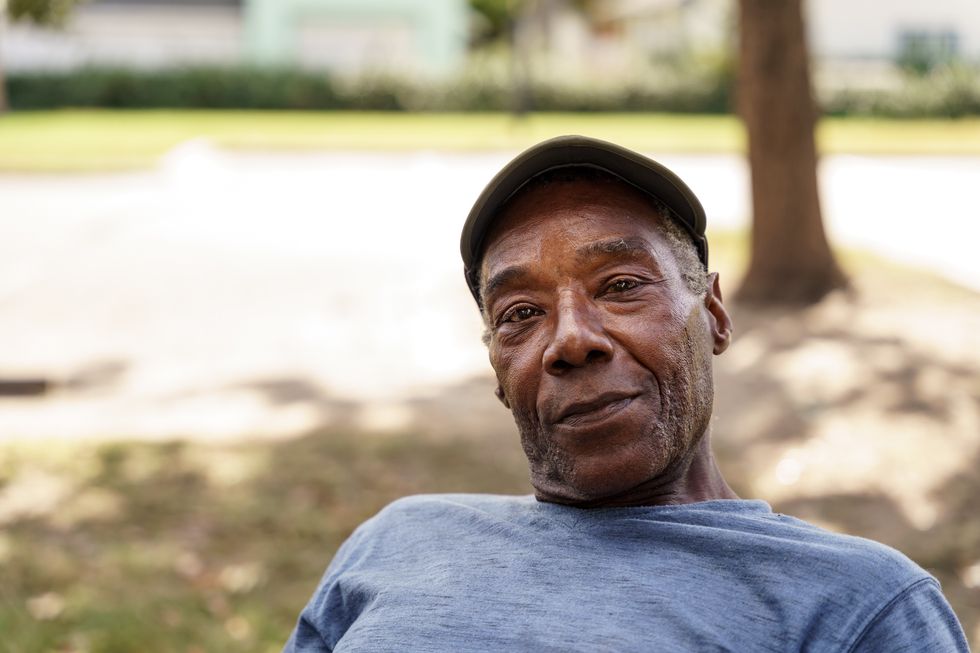 Robert has been homeless since 1984. He moved to the camp near the Terrazas Branch Library on East Riverside Drive about a year ago. CommUnity Care comes by each week to test residents for COVID-19.
None of the camp's residents have contracted the virus, he said.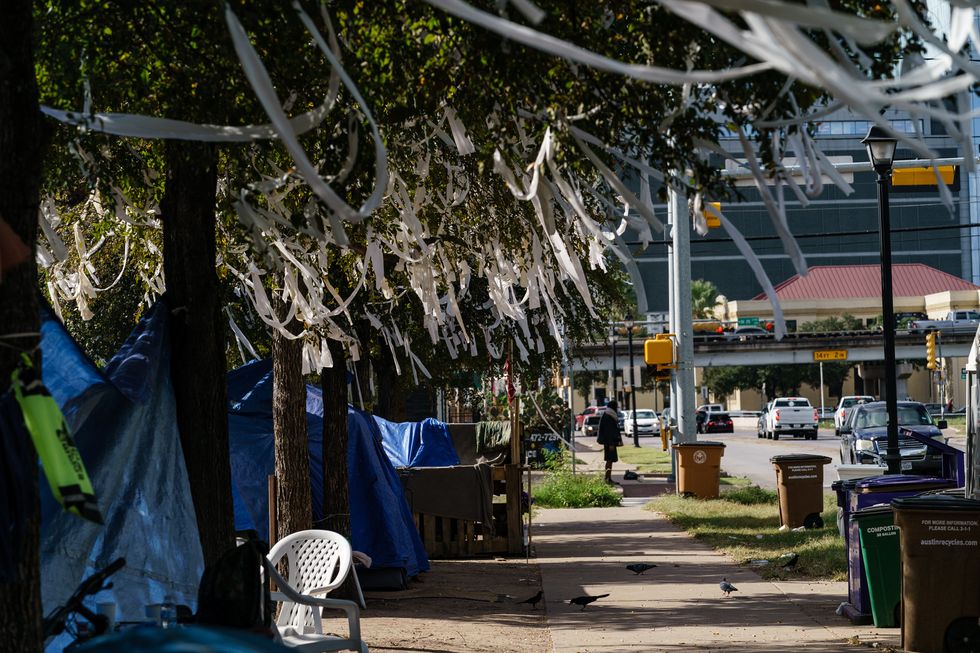 At the Riverside camp, a resident strung the trees overhead with toilet paper.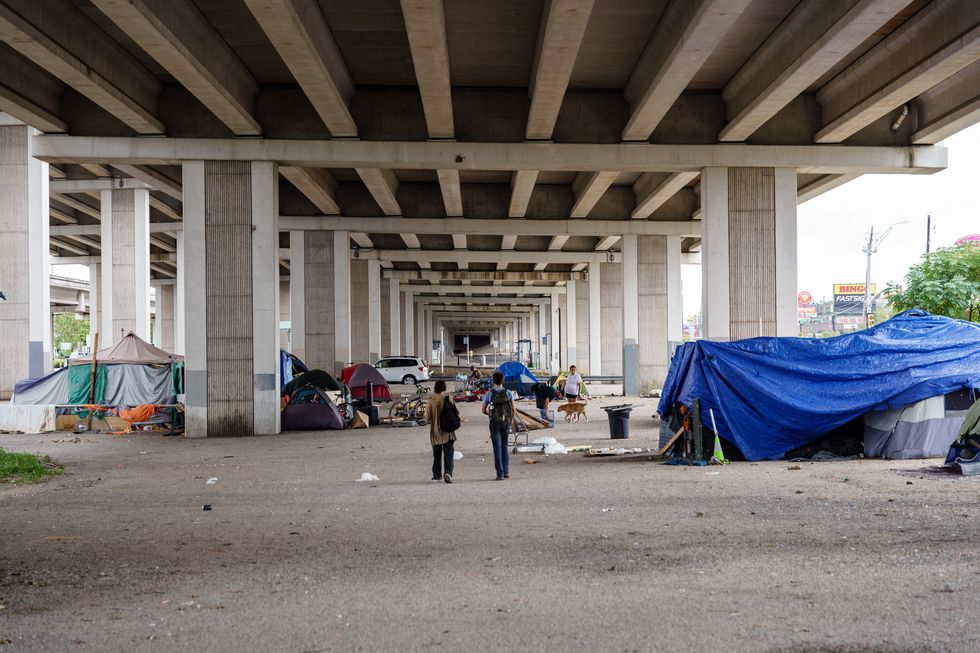 Austin's homeless camps face COVID and cleanups one year after governor's intervention(Jordan Vonderhaar)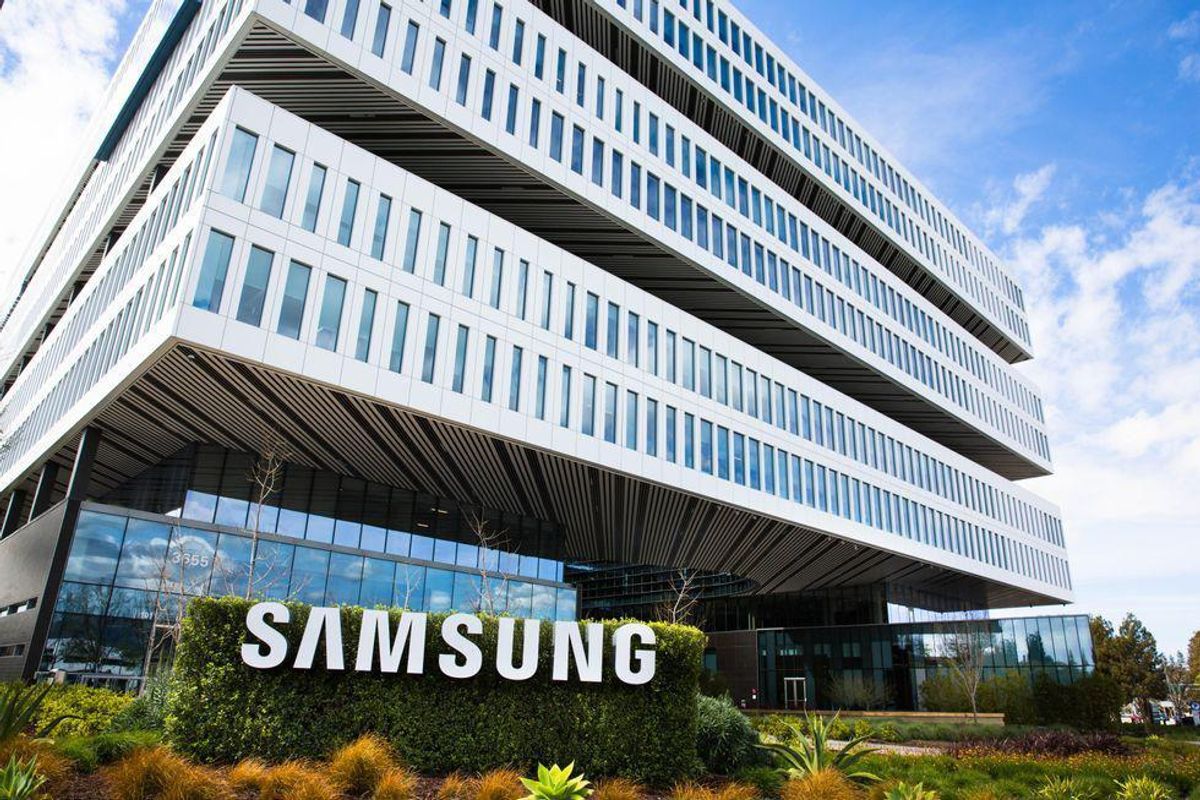 Samsung might soon be making more moves in the Austin metro.
The tech giant, which made waves as it announced plans to build a $17 billion chip plant in Taylor in late 2021, might be looking to expand in the Northeast Austin area, according to an Austin Business Journal report.
ABJ said the South Korean company is seeking more tax breaks from nearby Taylor and Manor school districts. The company filed documents requesting Chapter 313 incentives related to the breaks Saturday, and ABJ said each district will review the requests separately on Tuesday.
"While we do not have specific plans to build at this time, the Chapter 313 application process is part of our long-term planning to evaluate the viability of potentially building additional fabrication plants in the U.S.," Samsung Austin Semiconductor LLC.'s director of communications, Michele Glaze, told the ABJ.
But Samsung has made headlines for more than just the $17 billion plant: In early 2022, the company caught heat for two separate spills of millions of gallons of wastewater into tributaries near its semiconductor plant.
While no expansion is promised, ABJ speculates that expansions could occur at the 1,200 acre planned Taylor factory or near the chipmaking factory on Austin's East Parmer Lane. Both expansions could bring even more revenue and job opportunities to Samsung's Texas home.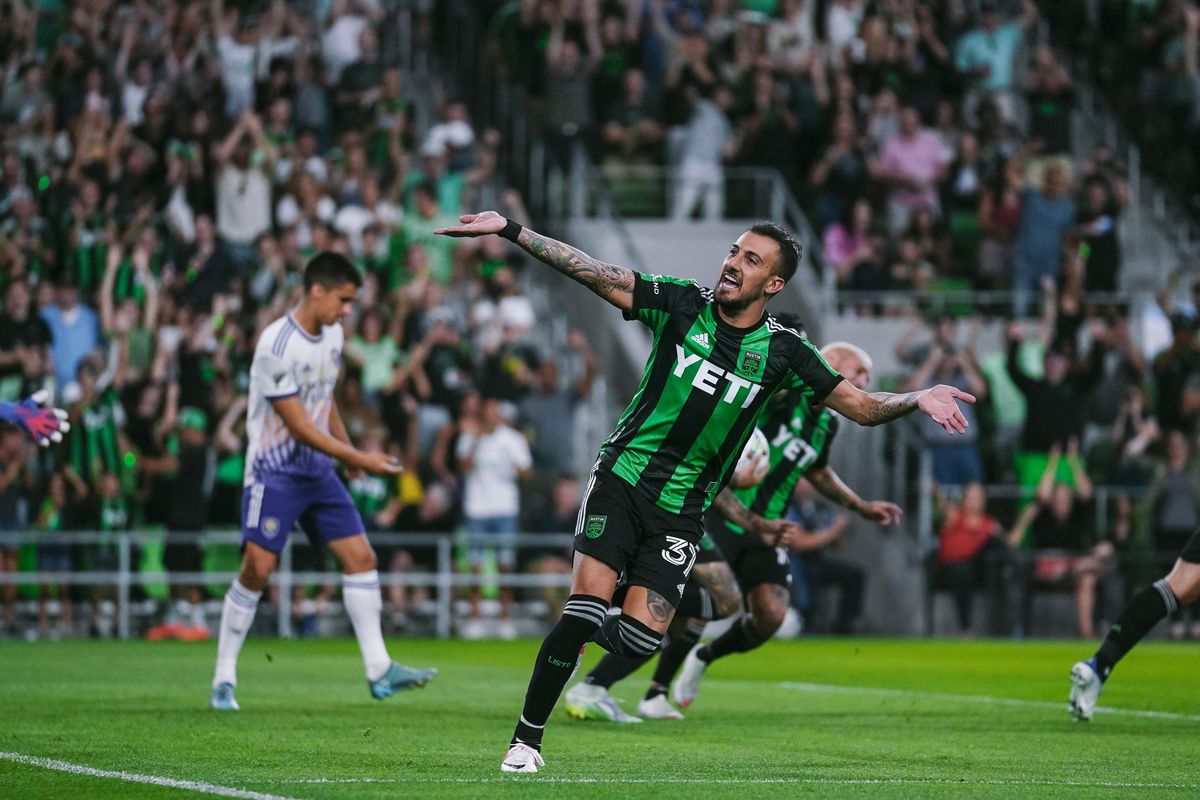 A first minute error gave Austin FC an early setback, but with the help of two red cards and two second-half goals, the Verde and Black still forced a last-minute tie in a messy home battle against Orlando City SC Sunday night.
With the 2-2 draw, Austin dropped from No. 1 in the MLS West conference but still earned a point in the standings thanks to a penalty kick goal from Sebastian Driussi and a breakthrough shot from striker Moussa Djitte, who scored his first goal with the club in the final minute of play.
Here are the top three takeaways from the match: