Get connected with our daily update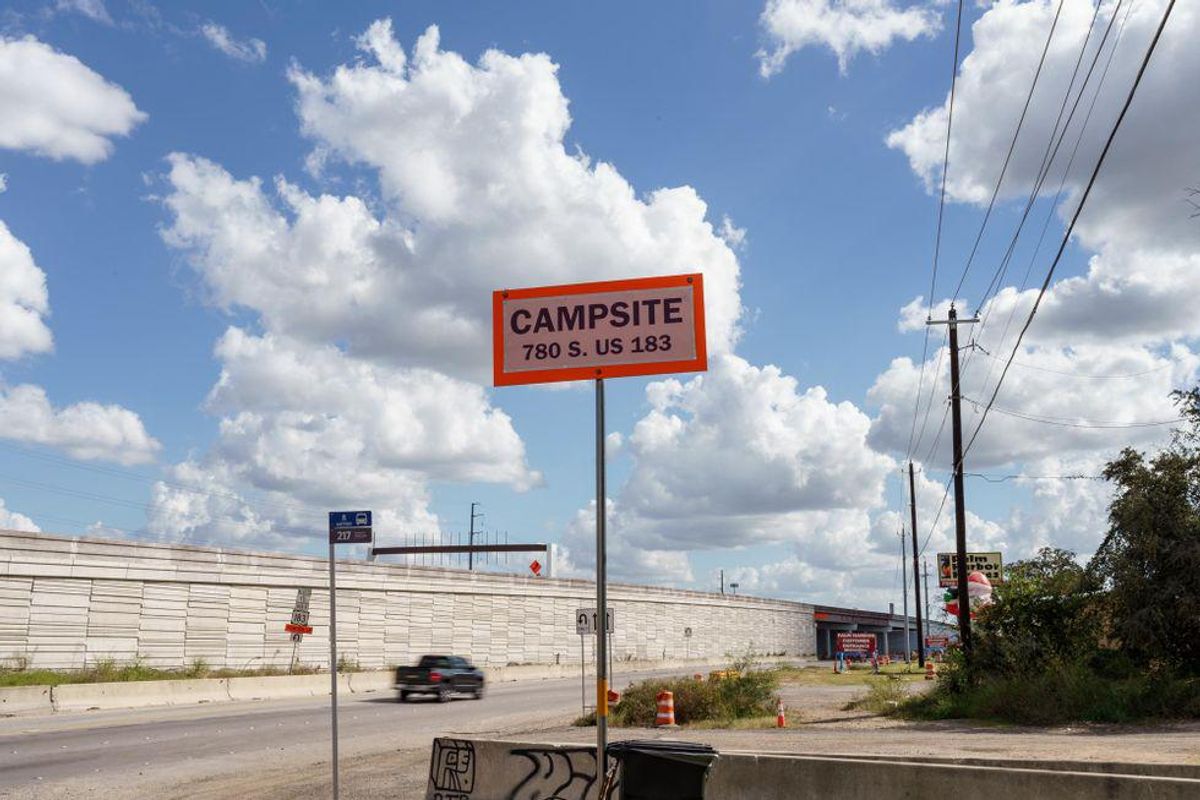 City staff compiled an initial list of 45 city-owned sites that could serve as temporary sanctioned homeless camps. The possible sites span across all 10 council districts and include decommissioned wastewater treatment plants, public parkland and recreation centers.
---
Leadership presented the options to Austin City Council on Tuesday afternoon, emphasizing that the sites are potential options and stressing that staff are still looking for other suggestions, including private land.
Most council members expressed concerns about the sites in their districts, especially those in parks, and safety risks given the recent spate of fires at homeless camps around town in recent months. Council Member Sabino "Pio" Renteria raised questions about the equitable distribution of such sites. "Unless everyone else participates, I don't think my community would accept a (sanctioned) homeless camp," he said.
Council Member Kathie Tovo, who sponsored the resolution that directed staff to develop a plan and budget for temporary sanctioned camps after the resounding victory of Proposition B in the May 1 election, called on community members to offer up alternative sites. "Please help us with this," she said, citing dozens of constituent emails she received about the list in the few hours since it was made public.
The proposition, which reinstated city bans on sitting, lying, camping and panhandling in certain areas of Central Austin, took effect last week and forced city officials to revisit temporary sanctioned camps, an idea they previously abandoned because of concerns about cost and upkeep.
Save Austin Now, the local political action committee that spearheaded the Prop B campaign prepared to respond to the preliminary site options in a tweet Tuesday. "As the clueless city council prepares to announce dozens of 'campsites' near schools, we'll all be called 'NIMBYs' for fighting it," the group wrote.
Staff estimates each of the 10 proposed camps will cost between $1.4 and $1.9 million to operate on an annual basis and have a capacity of 50 to 100 people. Annual operating costs will likely include basic infrastructures, such as electricity and water service, as well as other services, such as trash collection, laundry facilities and 24/7 security.
Council members expressed concern about these cost estimates and floated the idea of restricting certain services or sharing them among camp sites to lower costs.
Following Tuesday's presentation, staff are due to issue two subsequent reports to council. By June 1, they will provide a proposed implementation schedule, potential funding sources and possible partners that can help share the cost or provide services. By July 1, they will identify land within the city limits that could accommodate tiny home structures to serve as temporary housing and the estimated related costs.
This story was updated at 4:25 p.m. to include council's discussion of these sites.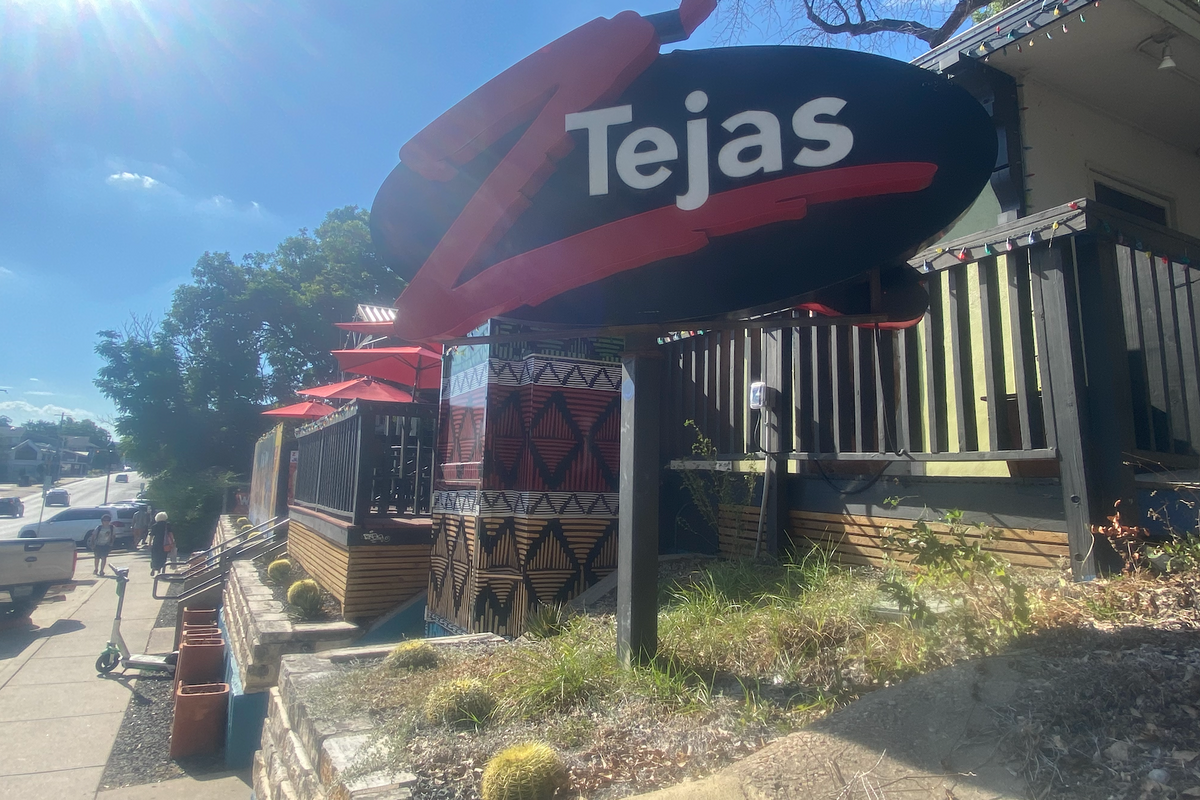 The original Z'Tejas location on West 6th Street is closing its doors after more than 30 years on the lot to make way for new development.
Z'Tejas owner Randy Cohen told Austonia the restaurant will be open at least through the end of 2022, possibly through March 2023.
Cohen said the owners—Larry McGuire of McGuire Moorman Lambert Hospitality—of the land have something new planned, though he's not exactly sure what. Additionally, Cohen said maintenance costs for the old building were becoming prohibitively expensive.
"I think the people who own the dirt will tear it all down and build condos or some other development," Cohen said. "I mean, it's a 60-year-old building, Z'Tejas has been here for 33 years and before that, it was something else. So it's just progress, that's all."
The restaurant isn't going away though—Cohen said Z'Tejas is already looking for a new spot in the downtown area to move into. Z'Tejas also has a location in Avery Ranch, another in the works for Kyle and two in Arizona.
"We have all our ducks in a row right now and the management team is all rowing in the right direction," Cohen said. "We're just excited, we're excited to build this iconic brand back."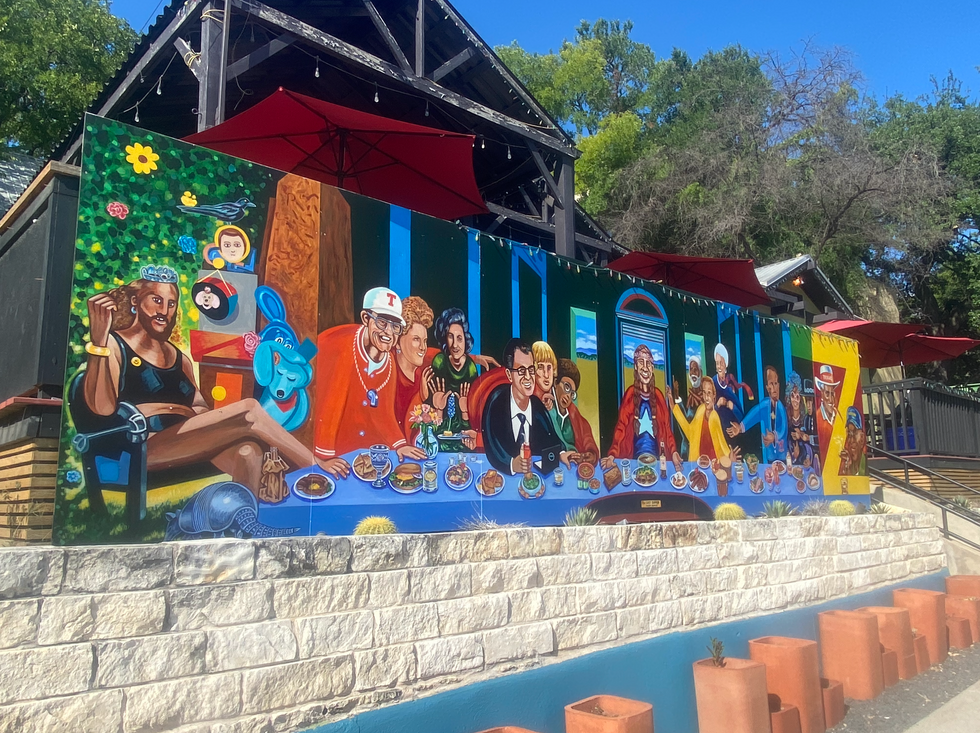 (Laura Figi/Austonia)
Once he finds a new place, Cohen plans to bring along its mural, "The Last Zupper," which features Willie Nelson, Matthew McConaughey and Barbara Jordan. Cohen also plans for the adjoining ghost kitchen, Woo Woo Burgers, to follow to the new downtown location.

"We're still booking events through the end of December," Cohen said. "Come 'Z' me at Z'Tejas, we'd love to see you before we're gone."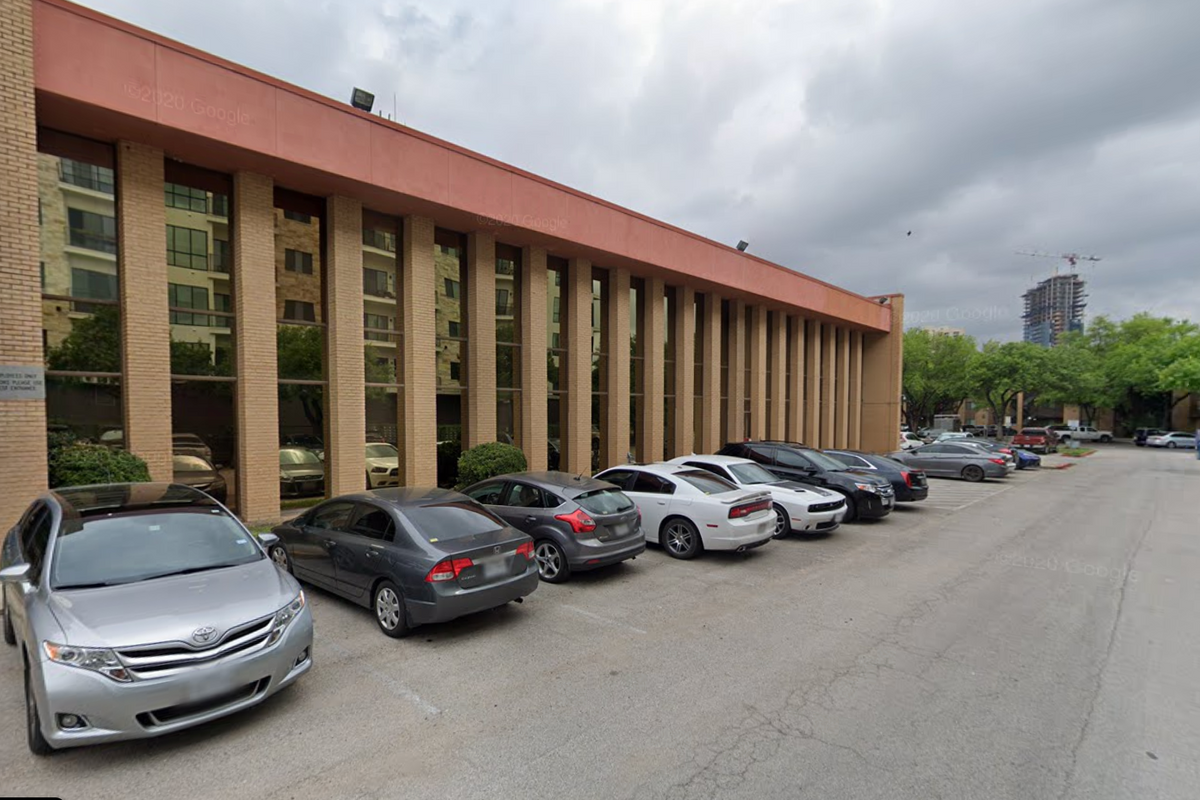 Two towers could be coming just south of the Austin American-Statesman's former headquarters in the South Central Waterfront district.
According to city filings, the proposed planned unit development agreement is set for 200 East Riverside Drive, an area Project Connect's Blue Line is slated to pass by someday.
Carrying this out involves removing the existing building, which is a state office complex and surface parking.
The new towers in place would reach just over 400 feet at their maximum and include office space and space for retail on the ground level. The mix of office and retail is a trend that's been cropping up in downtown sites like the Perennial and the Meta tower.
The proposal on a plot of about four acres aims to incorporate green infrastructure and create a lively environment for pedestrians. It'd also be adjacent to the 118-acres of the South Central Waterfront Initiative, which is aimed at enhancing connections to and along the waterfront over the next couple of decades.
The filing lists architects STG Design, a group involved with work on the sailboat-like Google tower.