Get connected with our daily update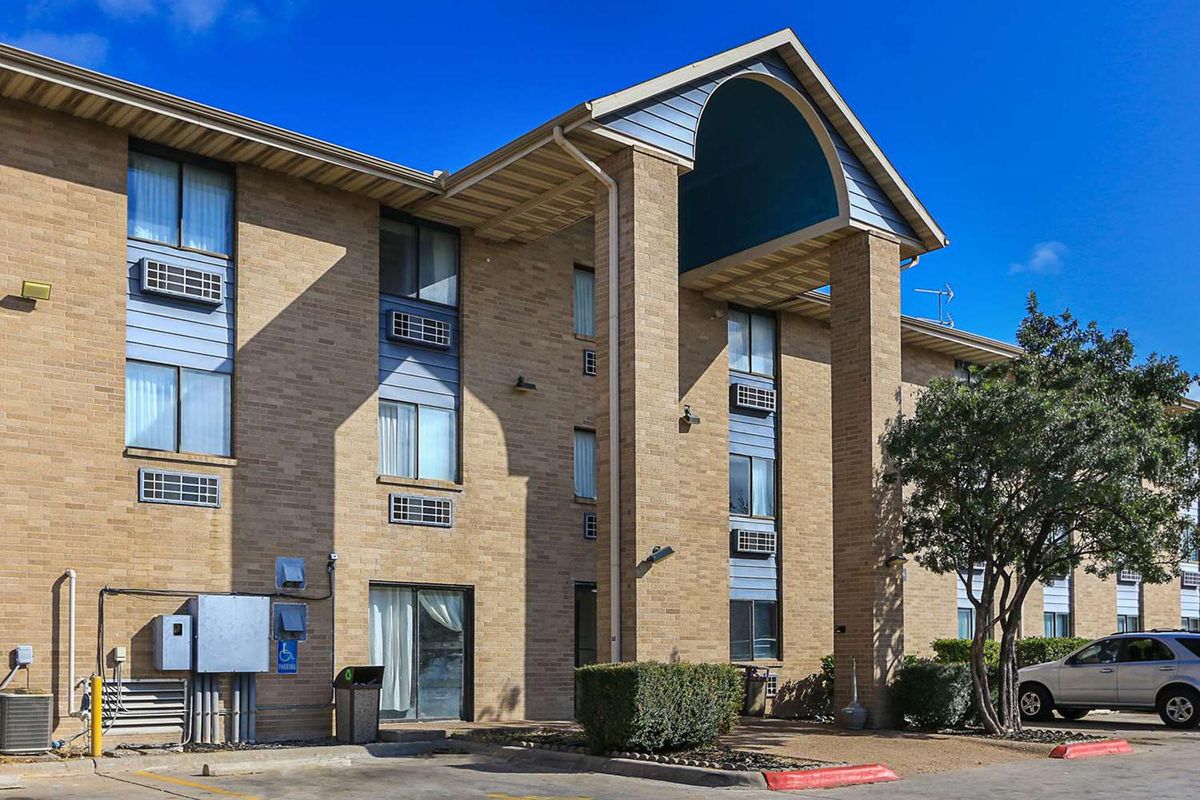 (City of Austin)
When Austin City Council considered purchasing a fourth hotel property in Northwest Austin to use as homeless housing late last month, some neighborhood residents and business owners protested, echoing the concerns raised by neighbors ahead of previous hotel purchases.
---
Freda Chen, owner of Freda's Seafood Grill next door to the Candlewood Suites property, worries that the development of homeless housing will cause a number of problems: increased crime, depressed property values, rising tax rates to pay for its upkeep and slowed business for nearby establishments, like hers. "I don't know why they put it right in the middle of all the homes and all the businesses in this area," she recently told Austonia, adding that she wished the city had picked a more remote location and spent more time on community engagement.
When City Council voted on its first such hotel purchase—a Rodeway Inn property in South Austin that was to be converted into emergency shelter—a handful of residents and business owners voiced similar concerns. Since then, however, at least some have found their fears unwarranted.
An unexpected turn

Council approved its first such hotel purchase in November 2019, when members voted unanimously to allocate $8 million to purchase the former Rodeway Inn property in South Austin for use as a temporary homeless shelter. The decision was part of a broader strategy to create more homeless housing, with a goal of purchasing properties in all 10 districts.
Henri Daumas, president of the nearby Timber Ridge Townhomes community, urged council to reconsider the purchase. "After consulting with local businesses and residents, I have concluded that the city of Austin's outreach to the District 3 community (where the hotel is located) has been either ineffective or absent," he said during a council meeting ahead of the vote. "The business owners and residents of the surrounding areas feel they have not had a say-so in this matter. They have had no voice."
Daumas worried it would exacerbate crime in the area, which he described as "a known mess of drug dealing and prostitution;" prompt nearby homeowners and businesses to relocate; and strand homeless residents in an area with few grocery stores, pharmacies and hospitals.

But a little more than a year later Daumas' view has changed. "There aren't any of the issues we projected, such as increased crime, lack of police presence and such," he recently told KUT. "None of that's happened, so that's good."
Pushed out

Others have had a different experience with the property.
Good Guys Detailing Company owner Andres Perez was also opposed to the city's purchase of the Roadway property, for many of the same reasons expressed.
Since the purchase, the area's homeless problem has grown exponentially worse, Perez told Austonia. "It's not a proven success story," he said. "It's just the opposite."
Ongoing crime, including regular break-in attempts at his shop, and concern about the safety of his staff and customers' property prompted Perez to relocate his business last October to a nearby spot on South Congress Avenue. Although he remains "very, very excited" about the move, it was not an easy decision. The new location is much smaller, despite costing about the same in rent. Relocating also meant sacrificing his prime location right off of the highway.
"But it's a lot more peace of mind," he said.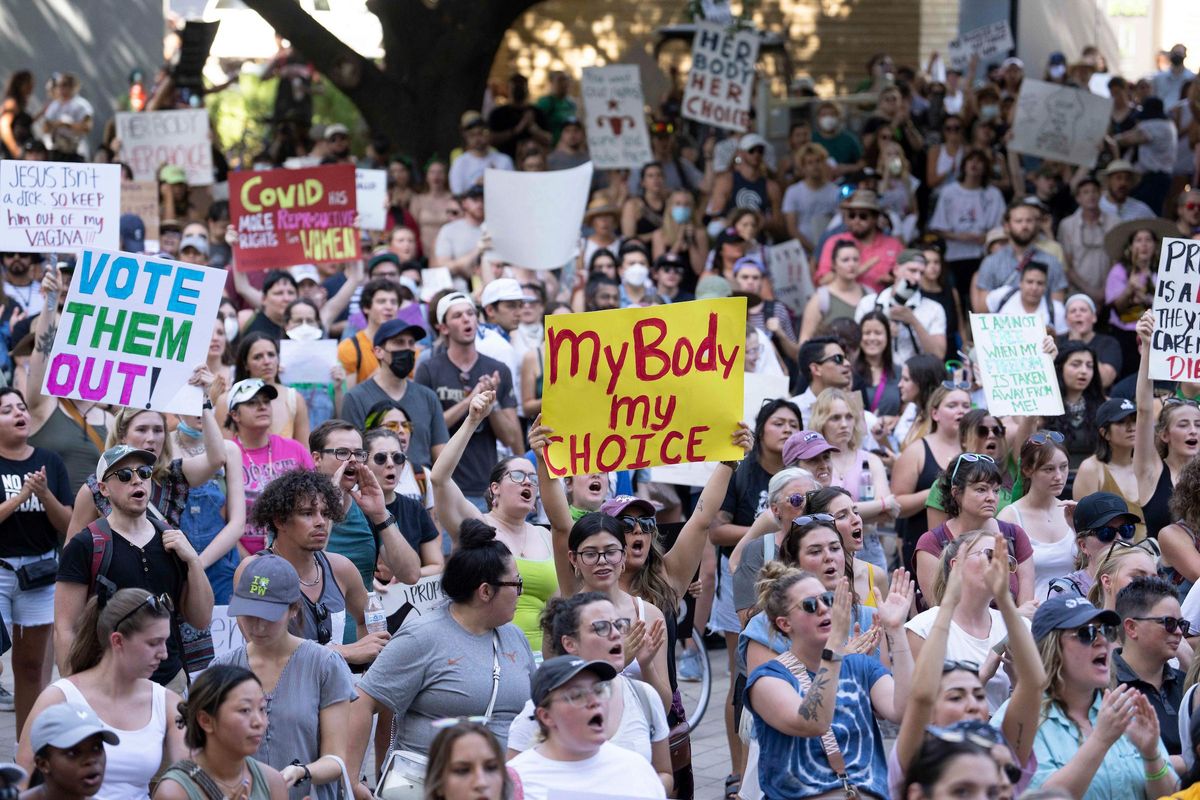 Hours following the U.S. Supreme Court's ruling to overturn Roe v. Wade, the landmark ruling that guaranteed a constitutional right to an abortion, on Friday, about 1,000 people gathered in Republic Square with signs calling for change.
The rally, organized by the group Rise Up 4 Abortion Rights Texas, started at the federal courthouse on Republic Square on Friday at 5 p.m. before the crowd marched to the Texas Capitol. More protests are expected to ensue over the weekend.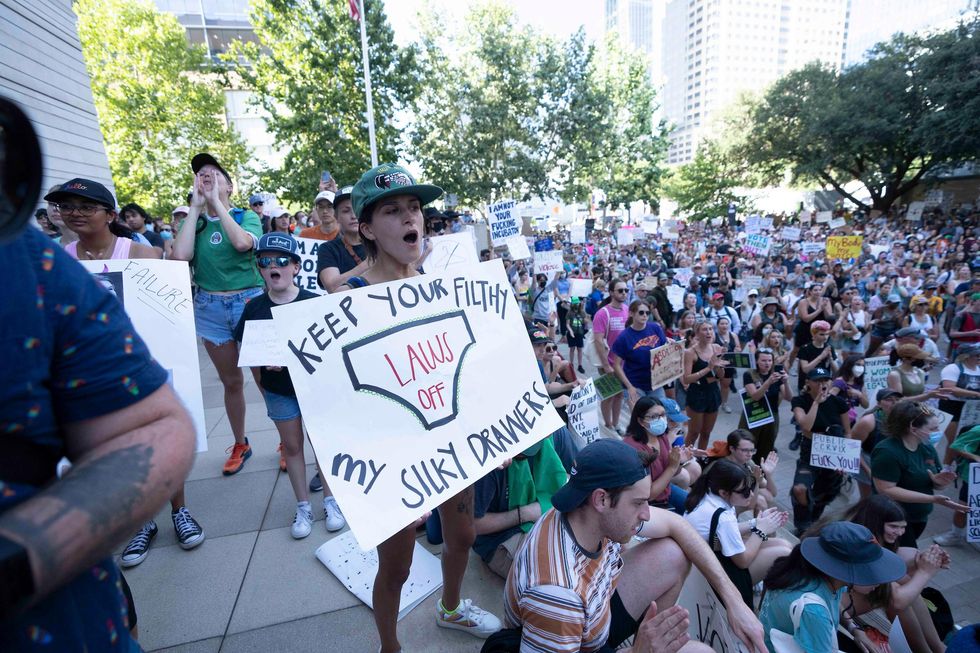 People showed up with all types of signs like Mindy Moffa holding up, "Keep your filthy laws off my silky drawers."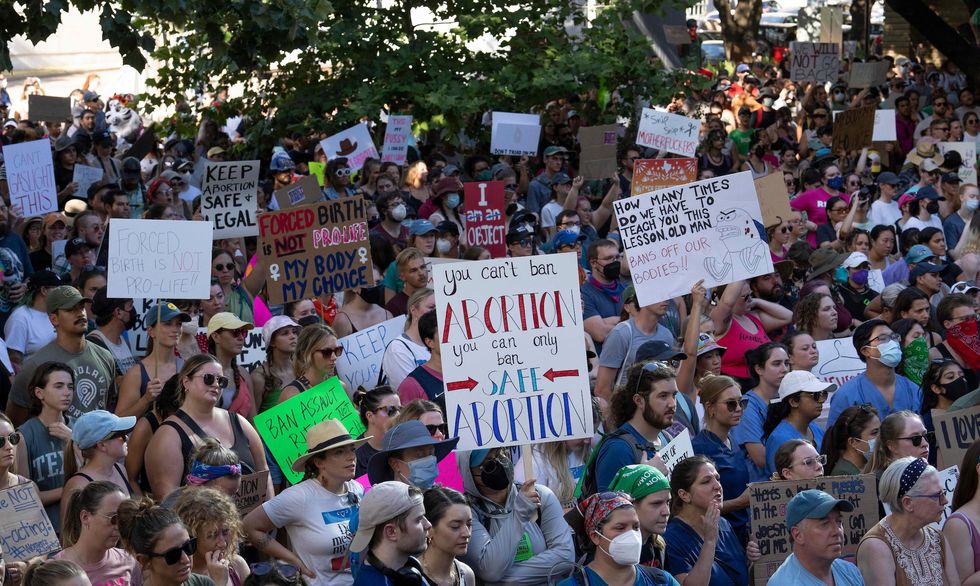 Austin joined cities across the country that saw protests for a women's right to an abortion after the ruling.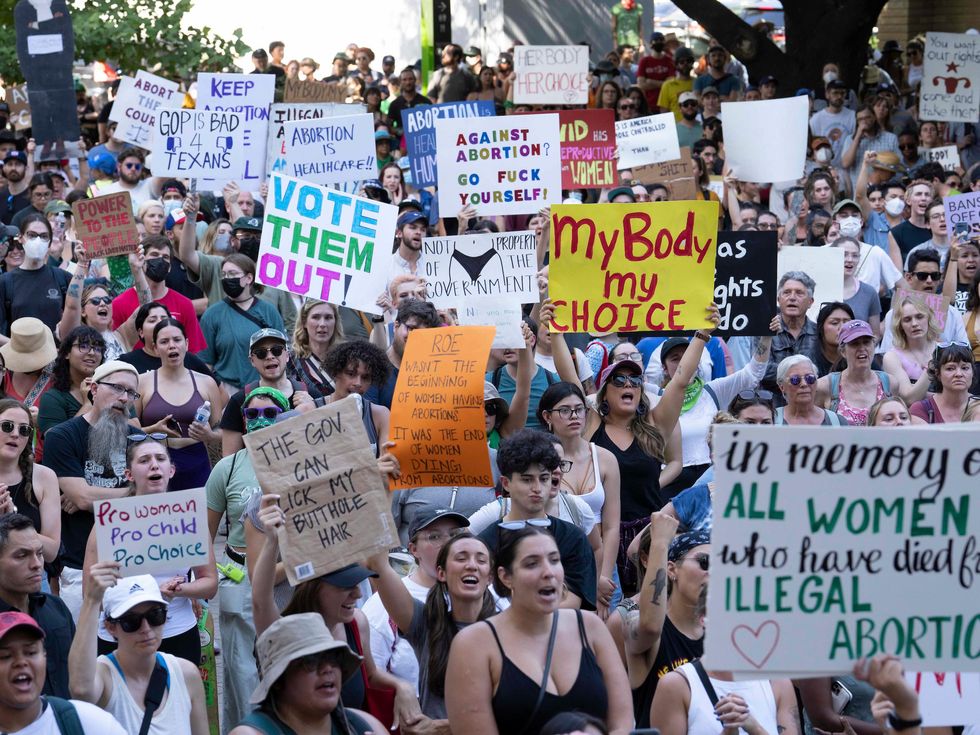 According to a recent UT poll, 78% of Texas voters support abortion access in most cases.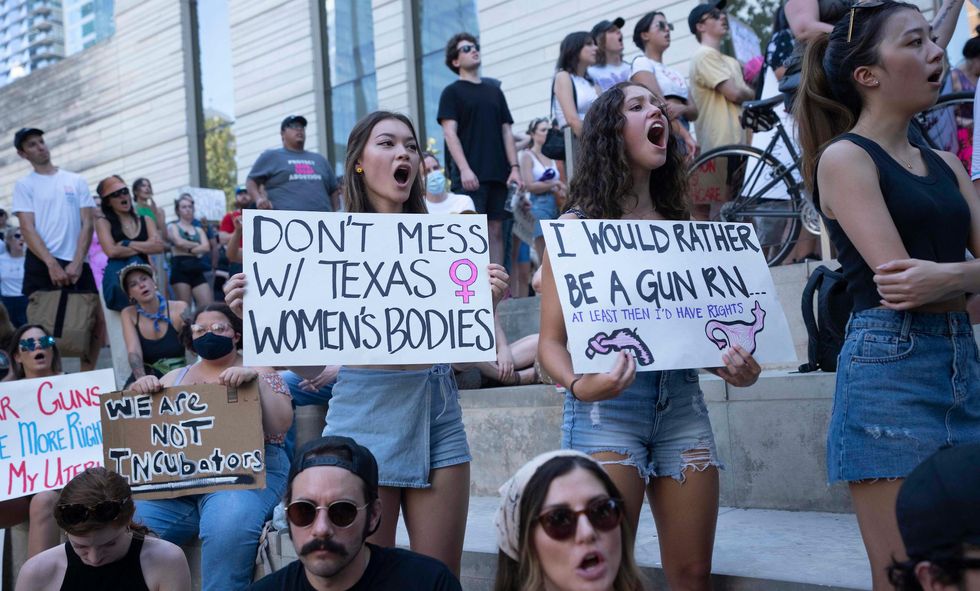 Sabrina Talghade and Sofia Pellegrini held up signs directed at Texas laws. A Texas trigger law will ban all abortions from the moment of fertilization, starting 30 days after the ruling. When state legislators passed the trigger law last summer, it also passed laws for more protection of firearms, including the right to open carry without a permit.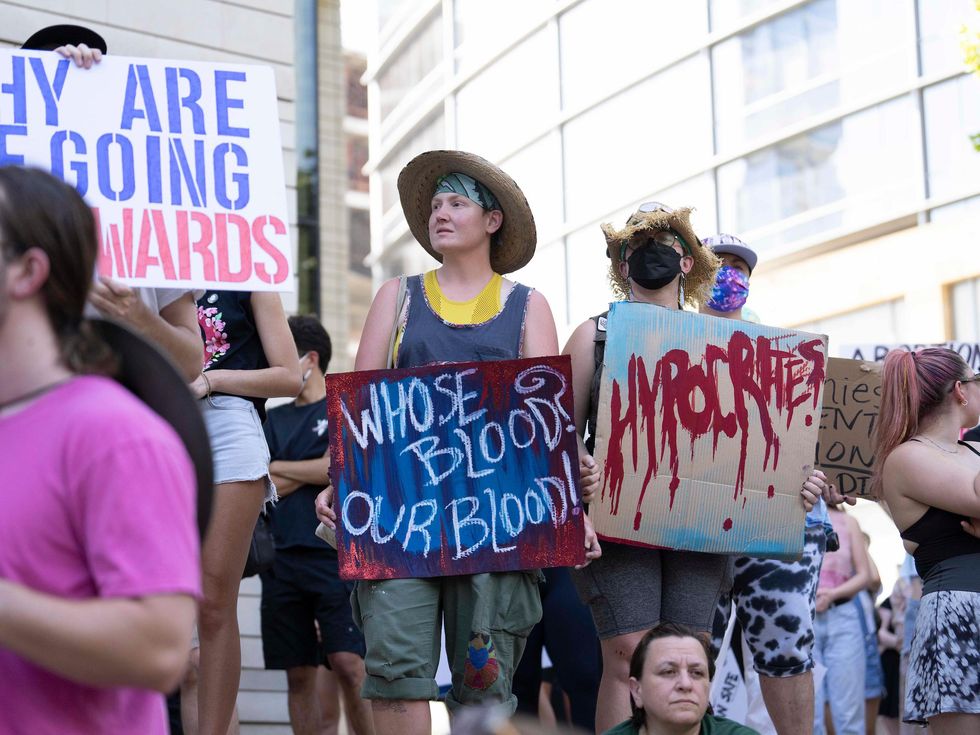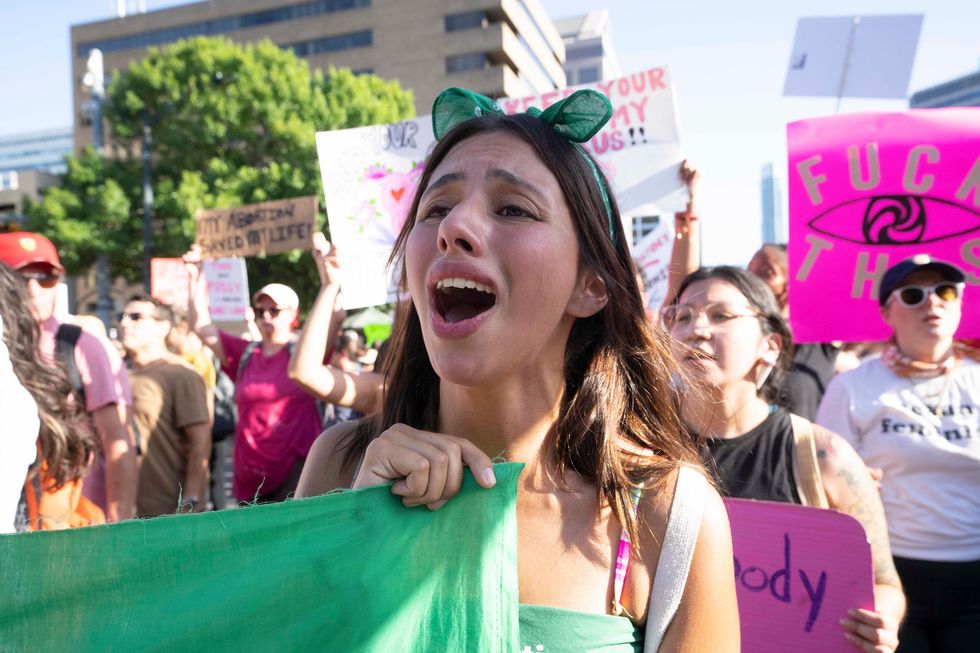 Lili Enthal of Austin yells as around 1,000 Texans marched to the Texas Capitol.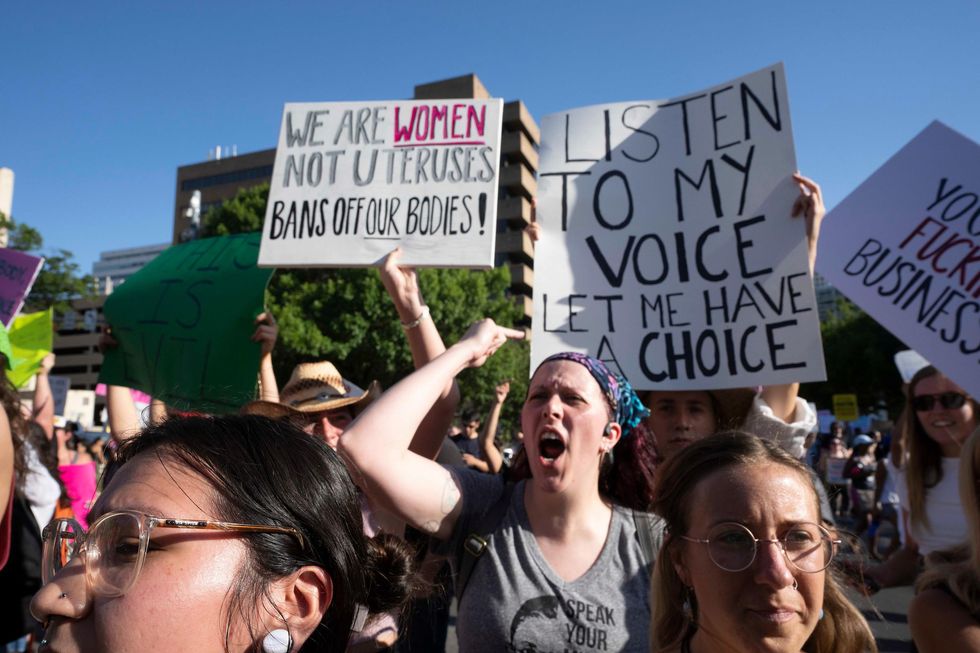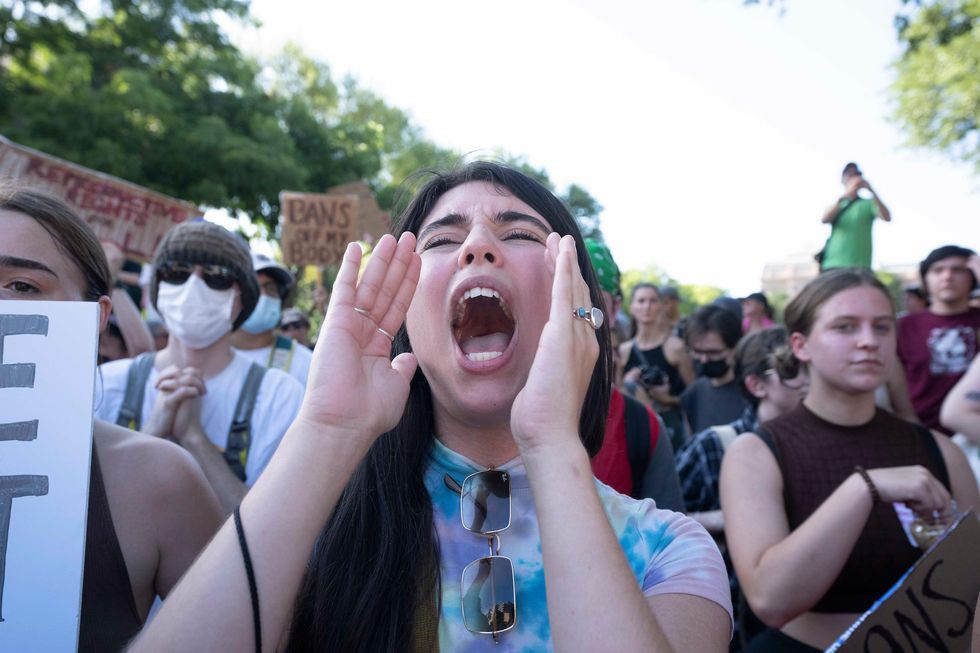 From the Texas Capitol, Zoe Webb lets her voice be heard against the Supreme Court ruling.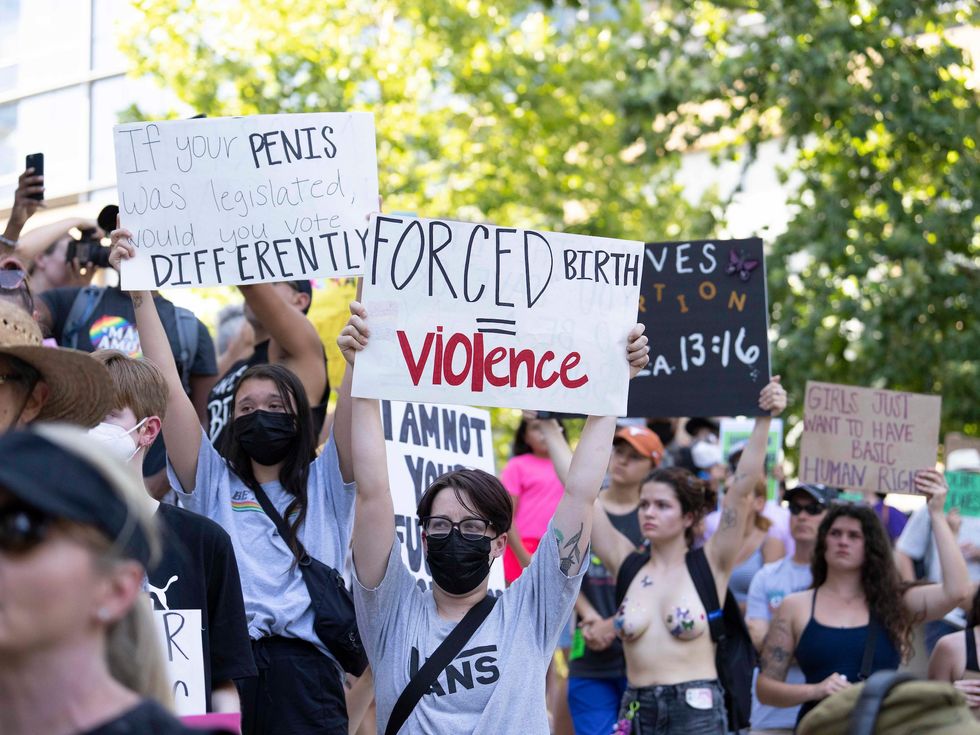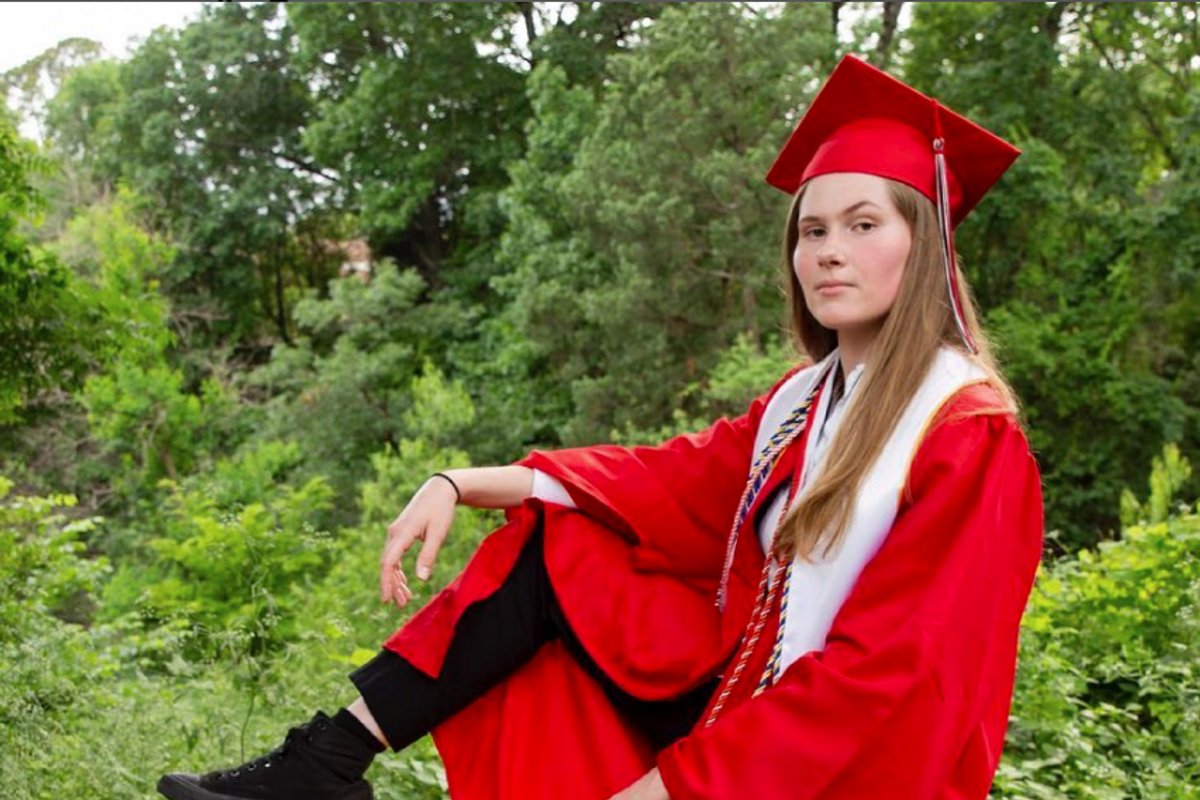 Paxton Smith's 2021 valedictory speech at Lake Highlands High School in Dallas wasn't the same speech she had previously shared with school administrators. She dropped the approved speech and made a case for women's reproductive rights after lawmakers passed the Texas "Heartbeat Bill."
Her advocacy made news on NPR, YouTubeTV and in The Guardian. Just over a year later, the "war on (women's) rights" she forewarned has come to a head as the U.S. Supreme Court voted Friday morning to overturn Roe v. Wade, ending constitutional protection for abortion access.
"It is up to the people to show up and show the courts and the politicians that we won't sit back and let this happen," Smith told Austonia Friday morning. "We will show up, we will fight back. Before, we were scared of them, now they should be scared of us."
Now a University of Texas sophomore and abortion rights activist, 19-year-old Smith said she wanted to give the same speech in the "the most public way possible" to reach "as many people as possible who don't agree that I deserve this right."
However, she says the response was "actually overwhelmingly positive" and supportive of her cause. According to a recent UT poll, 78% of Texas voters support abortion access in most cases.
The speech opened up further opportunities for activism: she advocated for reproductive rights at the International Forum on Human Rights in Geneva, interviewed with Variety magazine and spoke to tens of thousands at Austin's Bans Off Our Bodies protest at the Texas Capitol in May.
Smith also serves on the board of directors for the Women's Reproductive Rights Assistance Project, a national nonprofit organization that helps fund abortions or medication abortion—like Plan C pills—in all 50 states. Most recently, Smith has been attending protests in Washington, D.C. leading up to the ruling.
"This is land of the free. This is where you get to choose how you live your life," Smith said. "Overturning Roe v. Wade violates everything that we have come to believe about what it means to live in this country. I think a lot of people aren't willing to accept that this is a human right that is most likely just going to be gone for over half of the country within the next couple of weeks."
Bracing for the next steps, Smith gave some tips for supporters:
Find a protest to attend.

"I would say invite somebody to go to those protests with you, invite a couple of friends, invite people into the movement," Smith said.

Talk about the issue on social media—use the platform you have.

"Have these kinds of conversations where people can just talk about their fears and then find ways to go and advocate for yourself," Smith said.

Volunteer at a nonprofit near you.
"I feel like a lot of the reason things have gotten as bad as they have within the abortion rights world is that people are not making a scene, not protesting, not putting the effort into ensuring that the government doesn't take away this right," Smith said. "I want to emphasize that if you're not doing anything, don't expect the best scenario, expect the worst because that's the direction that we're going in."