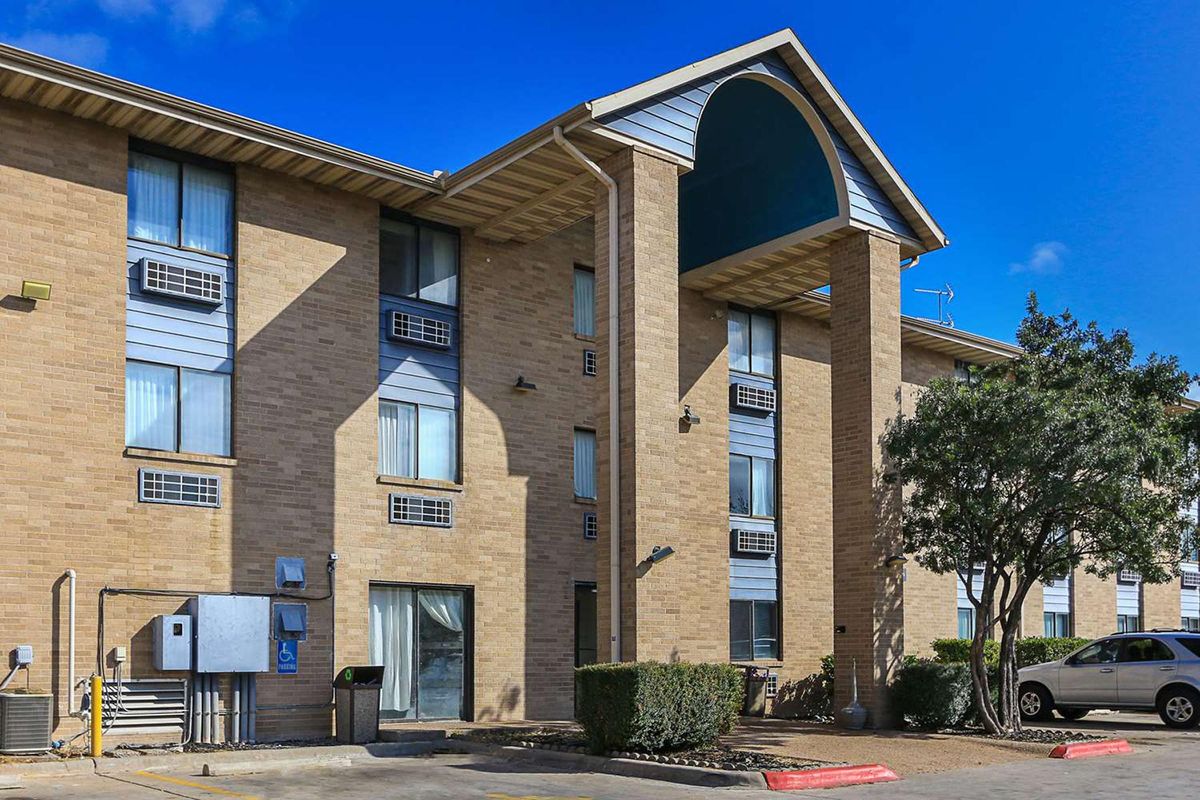 (City of Austin)
When Austin City Council considered purchasing a fourth hotel property in Northwest Austin to use as homeless housing late last month, some neighborhood residents and business owners protested, echoing the concerns raised by neighbors ahead of previous hotel purchases.
---
Freda Chen, owner of Freda's Seafood Grill next door to the Candlewood Suites property, worries that the development of homeless housing will cause a number of problems: increased crime, depressed property values, rising tax rates to pay for its upkeep and slowed business for nearby establishments, like hers. "I don't know why they put it right in the middle of all the homes and all the businesses in this area," she recently told Austonia, adding that she wished the city had picked a more remote location and spent more time on community engagement.
When City Council voted on its first such hotel purchase—a Rodeway Inn property in South Austin that was to be converted into emergency shelter—a handful of residents and business owners voiced similar concerns. Since then, however, at least some have found their fears unwarranted.
An unexpected turn

Council approved its first such hotel purchase in November 2019, when members voted unanimously to allocate $8 million to purchase the former Rodeway Inn property in South Austin for use as a temporary homeless shelter. The decision was part of a broader strategy to create more homeless housing, with a goal of purchasing properties in all 10 districts.
Henri Daumas, president of the nearby Timber Ridge Townhomes community, urged council to reconsider the purchase. "After consulting with local businesses and residents, I have concluded that the city of Austin's outreach to the District 3 community (where the hotel is located) has been either ineffective or absent," he said during a council meeting ahead of the vote. "The business owners and residents of the surrounding areas feel they have not had a say-so in this matter. They have had no voice."
Daumas worried it would exacerbate crime in the area, which he described as "a known mess of drug dealing and prostitution;" prompt nearby homeowners and businesses to relocate; and strand homeless residents in an area with few grocery stores, pharmacies and hospitals.

But a little more than a year later Daumas' view has changed. "There aren't any of the issues we projected, such as increased crime, lack of police presence and such," he recently told KUT. "None of that's happened, so that's good."
Pushed out

Others have had a different experience with the property.
Good Guys Detailing Company owner Andres Perez was also opposed to the city's purchase of the Roadway property, for many of the same reasons expressed.
Since the purchase, the area's homeless problem has grown exponentially worse, Perez told Austonia. "It's not a proven success story," he said. "It's just the opposite."
Ongoing crime, including regular break-in attempts at his shop, and concern about the safety of his staff and customers' property prompted Perez to relocate his business last October to a nearby spot on South Congress Avenue. Although he remains "very, very excited" about the move, it was not an easy decision. The new location is much smaller, despite costing about the same in rent. Relocating also meant sacrificing his prime location right off of the highway.
"But it's a lot more peace of mind," he said.