Get connected with our daily update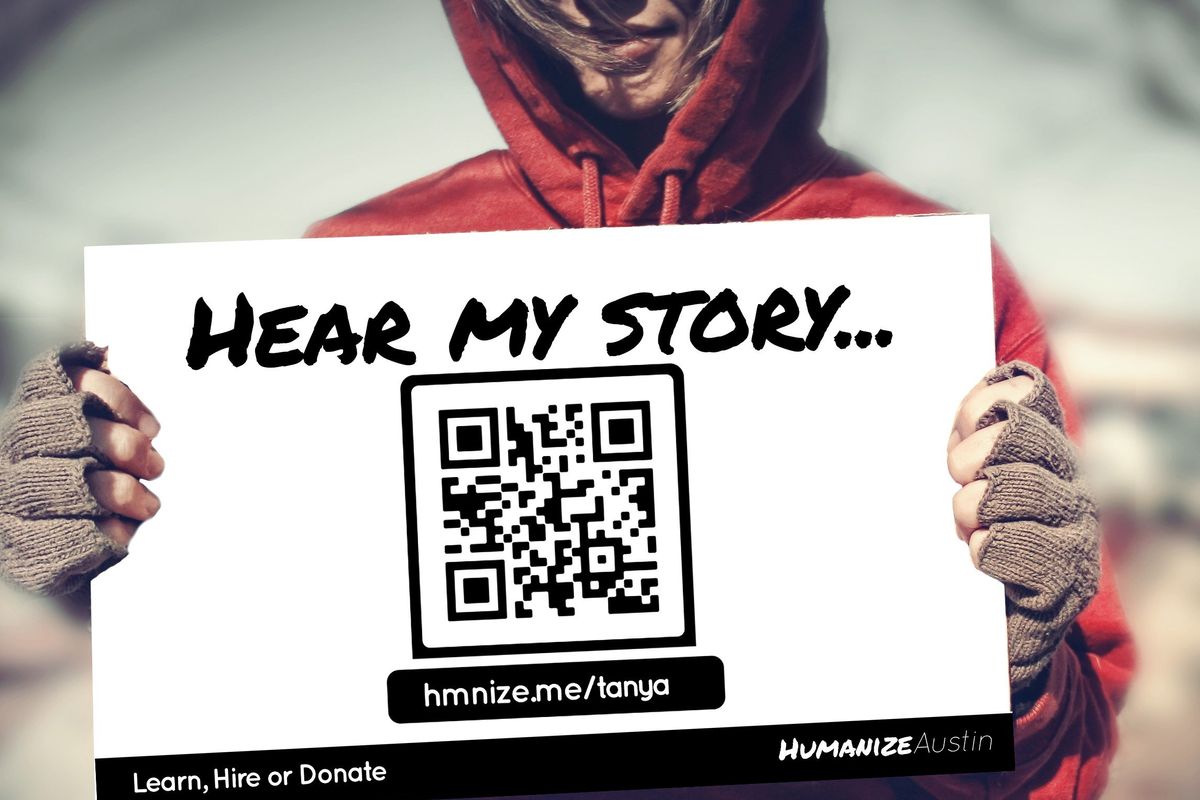 (Humanize Austin)
Instead of mourning the brain tumor diagnosis he received in August, Dusty Monroe took it as a sign: he needed to do more for his community. The tumor wasn't cancerous, luckily. Still, Monroe stuck to his epiphany. But where to start?
---
While scrolling on Reddit, Monroe stumbled upon a post made about "Bucket Guy." After losing income due to COVID-19, Bucket Guy took to the streets performing drum solos on buckets for extra cash next to a sign with his name and his Venmo.
"Someone should make him a better sign," one comment read.
Monroe, who has a background in graphic design, took it upon himself to do just that—designing, printing and delivering a new sign to Bucket Guy.
"I have a cool, unique set of skills, but my whole life I really used them only for myself and for my family and that kind of woke me up and I was like, 'Dude, you could die,'" Monroe said. "This opportunity to go help this one guy, make them cool little signs was kind of trivial (but) made me feel good."
Monroe then knew how he was going to help the community.

Humanize Austin is a new nonprofit that uses technology to help Austin's homeless residents get off the street, connect them with resources and educate the public on the causes of homelessness.
The company plans to provide qualifying homeless individuals with a sign featuring a unique QR code and link that will take people who scan to a web page. There they will find the person's story, as well as a video of how they got where they are, what skills they have and a seamless way to offer that person a job or donate money.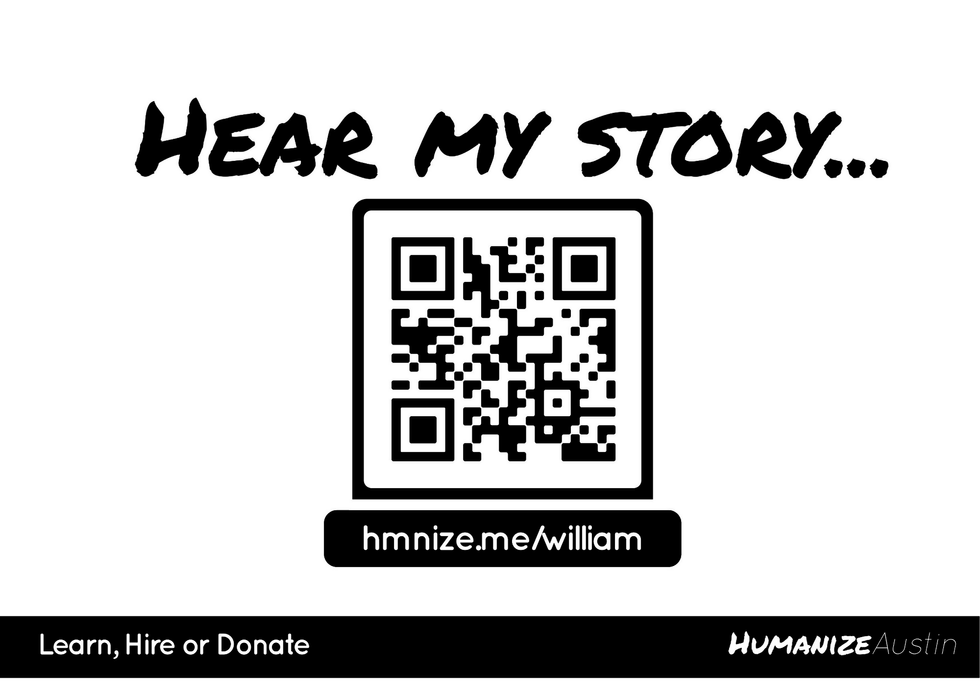 Signs will look similar to this mockup.
Monroe said there is evidence suggesting homeless people are often perceived as less human, so he is striving to correct that perception and humanize Austin's homeless population, hence the name.

"The hope is that it's like a two-minute video, not very long, just quick enough to learn about them, and help humanize who they are," Monroe said. "Give them a story, give them a face and give them an opportunity and a platform to reduce that discrimination and prejudice."
Monroe said one of the key issues with homelessness is a decline in self-esteem, sometimes making the individual feel worthless, which makes it harder to get back on their feet. Because of that, sign-holders will automatically donate 20% of the donations they receive to an organization of their choice.
"I think this is the key differentiator for us," Monroe said. "(The homeless) begin to contribute to society in a meaningful way, by choosing to have some of their donations given to that nonprofit."
Monroe will serve as the creative lead on the signs, designing them himself. Humanize Austin doesn't have any signs on the street yet, as they are still in the early stages of development, but they are on track to start doling out signs in January.
Monroe said he wants to help the homeless beyond creating these signs. For that reason, Humanize Austin is planning to partner with several other organizations, like Salvation Army, that focus on helping homeless people reintegrate into society.
"(We are) really trying to partner with different community organizations as well as make it just a grassroots effort," Monroe said.
Humanize Austin is always looking for volunteers and is available on
Facebook
and
Instagram.
More on homelessness: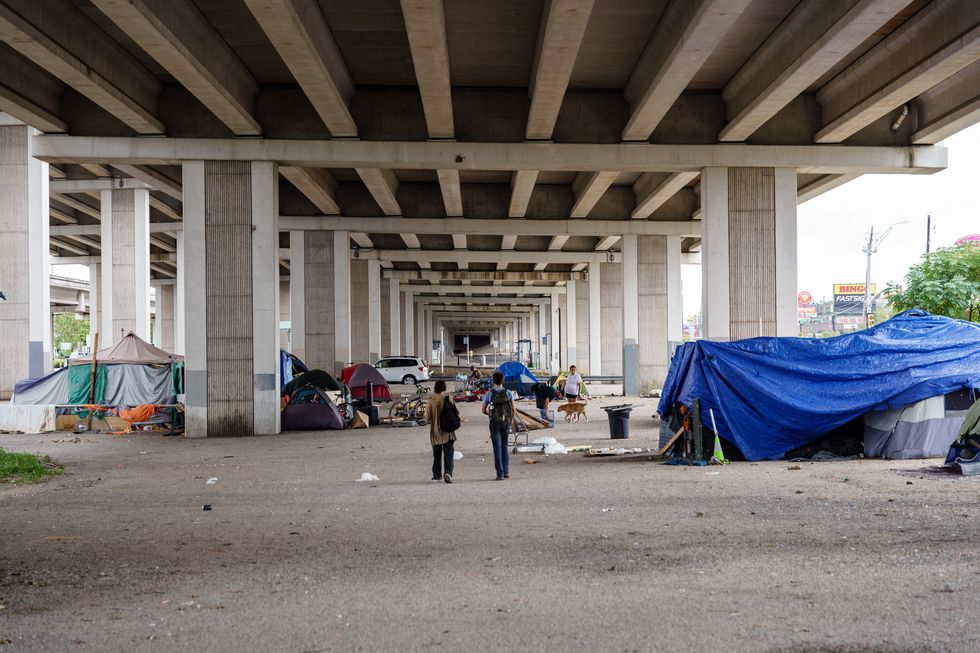 Austin's homeless camps face COVID and cleanups one year after governor's intervention(Jordan Vonderhaar)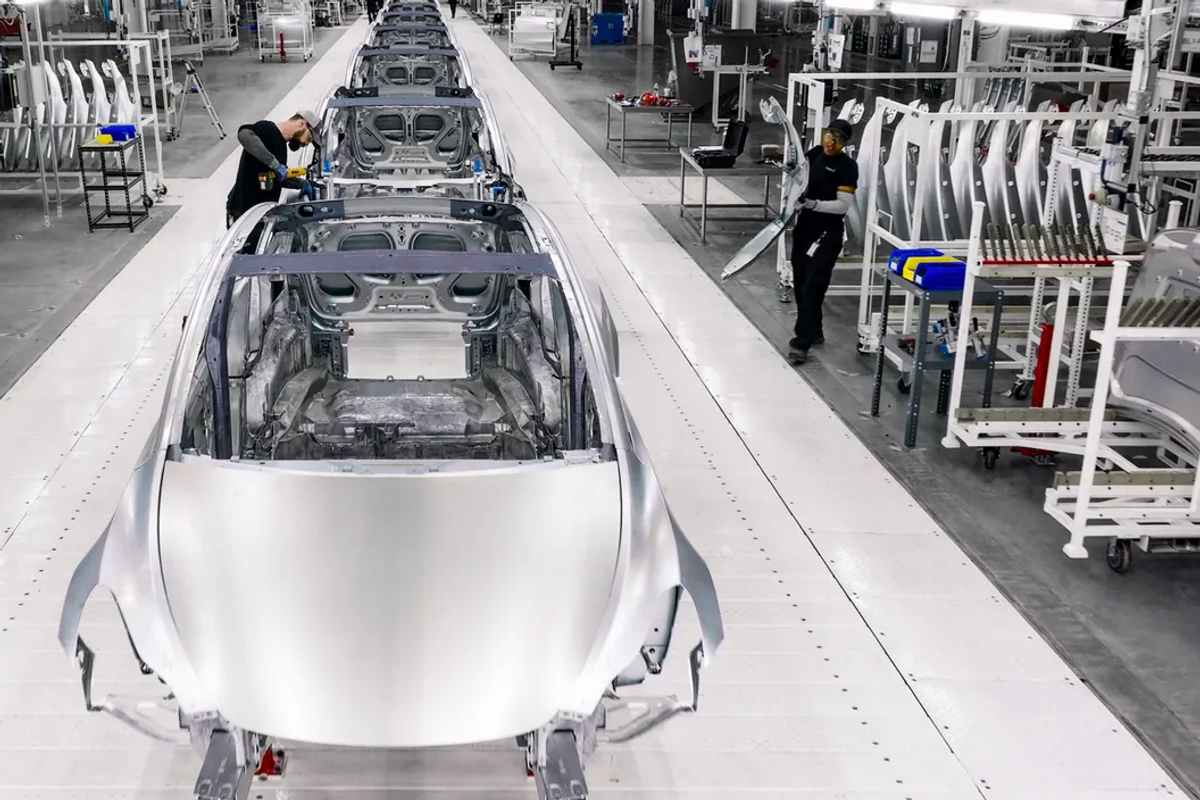 Giga Texas, the massive Tesla factory in southeast Travis County is getting even bigger.
The company filed with the city of Austin this week to expand its headquarters with a new 500,000-square-foot building. The permit application notes "GA 2 and 3 expansion," which indicates the company will make two general assembly lines in the building.
More details about the plans for the building are unclear. The gigafactory has been focused on Model Y production since it opened in April, but the company is also aiming for Cybertruck production to kick off in mid-2023.
While there is room for expansion on the 3.3 square miles of land Tesla has, this move comes after CEO Elon Musk's recent comments about the state of the economy and its impact on Tesla.
In a May interview with Tesla Owners Silicon Valley, Musk said the gigafactories in Berlin and Austin are "gigantic money furnaces" and said Giga Texas had manufactured only a small number of cars.
And in June, Musk sent a company wide email saying Tesla will be reducing salaried headcount by 10%, then later tweeted salaried headcount should be fairly flat.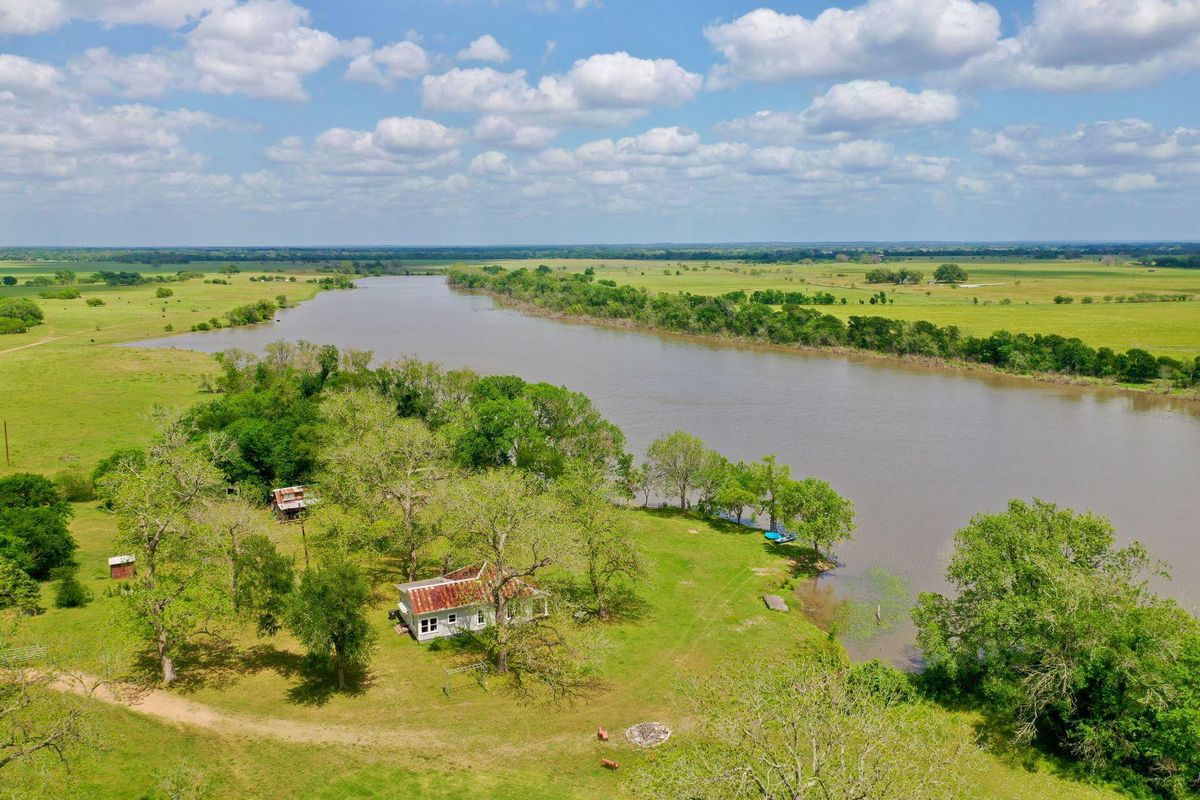 It's been a record-breaking hot summer already and Austin still has a few months of heat to weather. But the heat doesn't have to be so bad if you've got a swimming hole in your backyard, like these three ranches.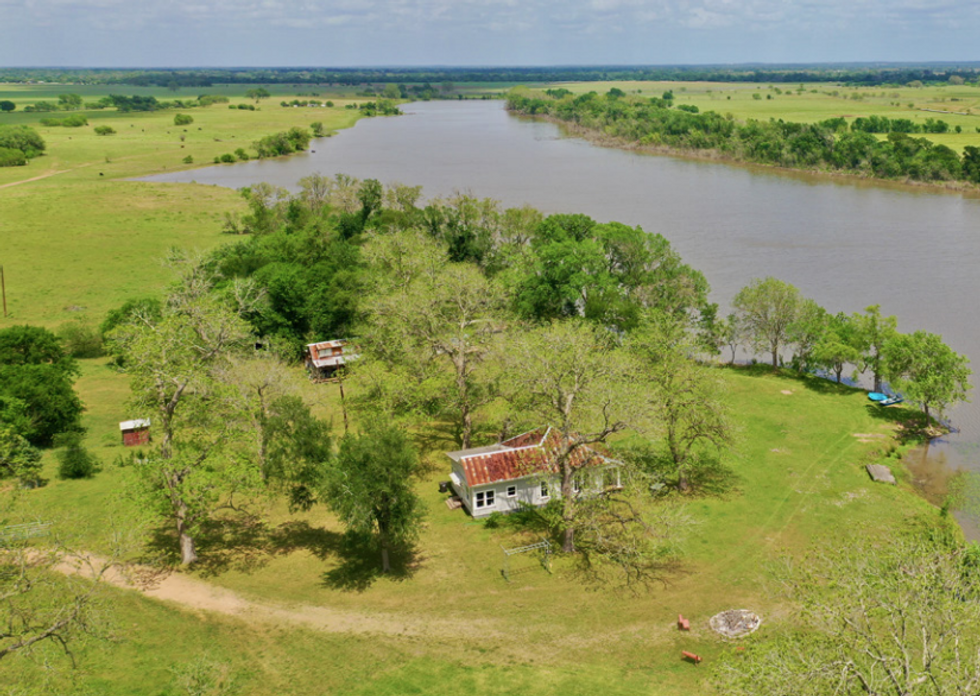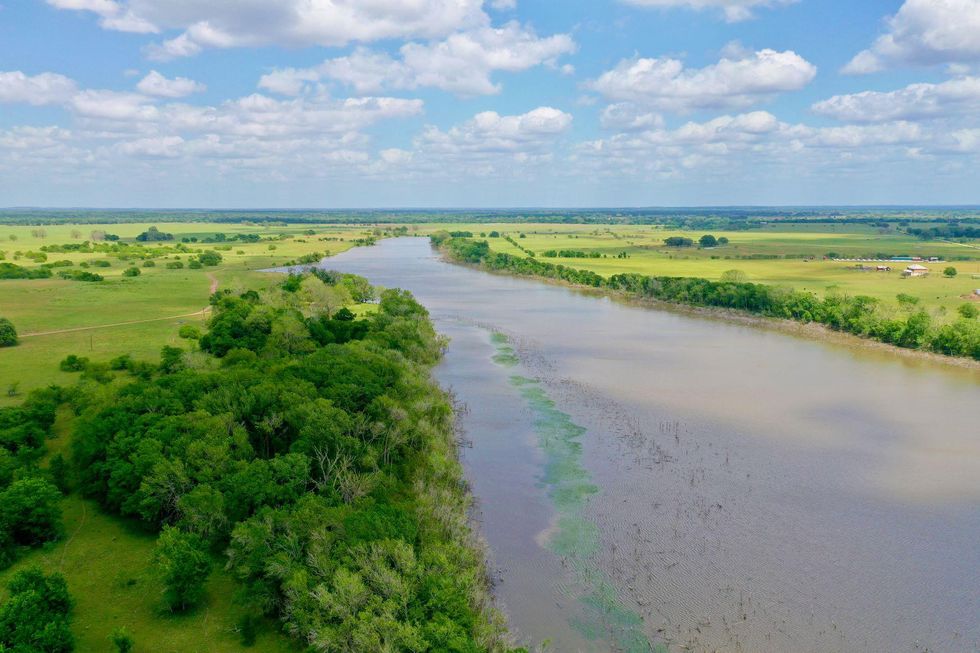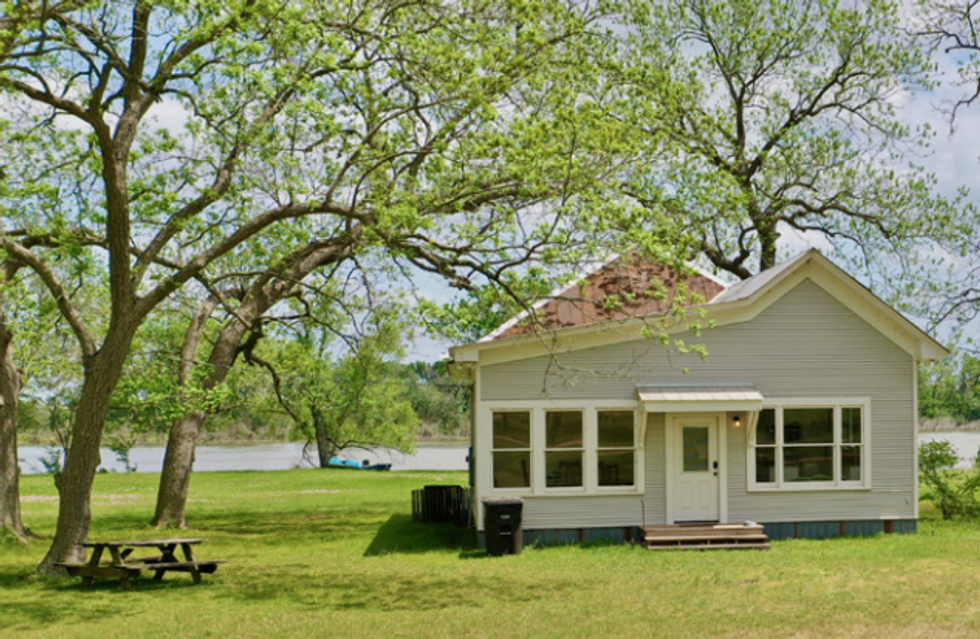 You'll have to leave city limits if you're looking for a proper ranch property like 417 Acres Shipp Lake Ranch, aptly named for its acreage. The property comes built out with three farmhouses, one of which has bedrooms and two bathrooms and two of which have two bedrooms and one bathroom. The nearly untouched property, which surrounds the 100-plus-acre Shipp Lake, has remained in the same family since the early 1900s and gives you picturesque views for the making of a dream home. In fact, the previous owners ran a water ski camp on the property.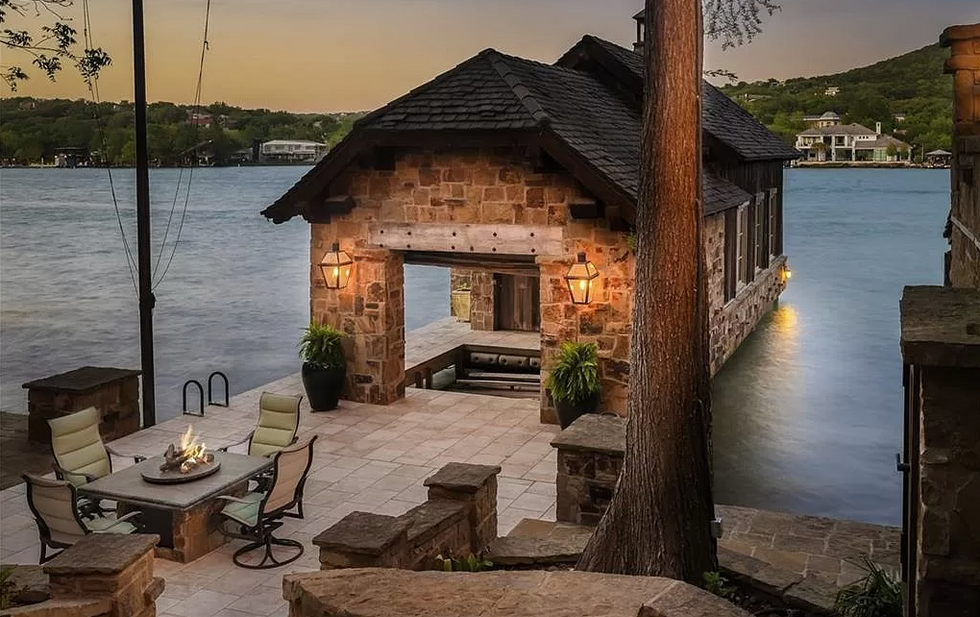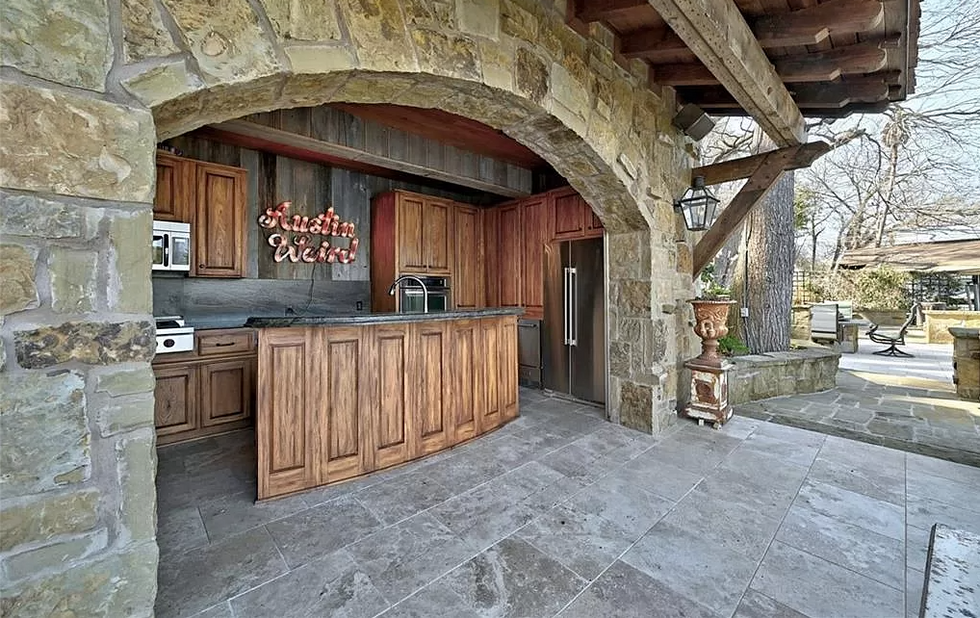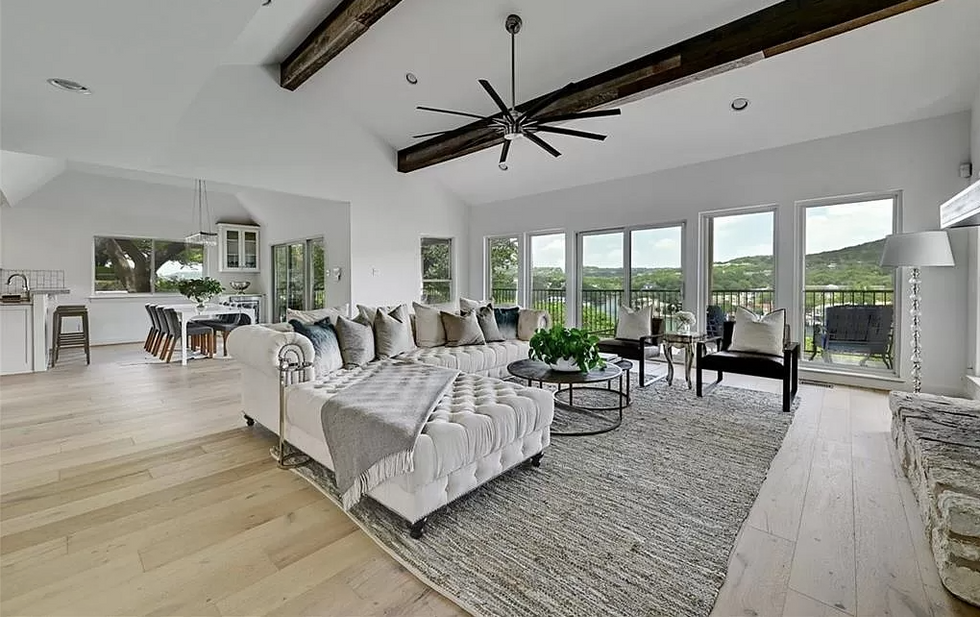 Sitting waterside on Lake Austin, this home gives you the unique opportunity to own a piece of the lush Hill Country with views of Mount Bonnell. The 2,750-square foot, three-bedroom, four-bathroom house allows you to integrate indoor and outdoor life with large windows opening to an outdoor living area. The crown jewel is the .76-acre parcel of land that tapers off to your own lakeside resort, featuring an covered outdoor kitchen, fire pit, stone boat house to store your water sports supplies and veranda sitting at the mouth of the water, perfect for an entertainer.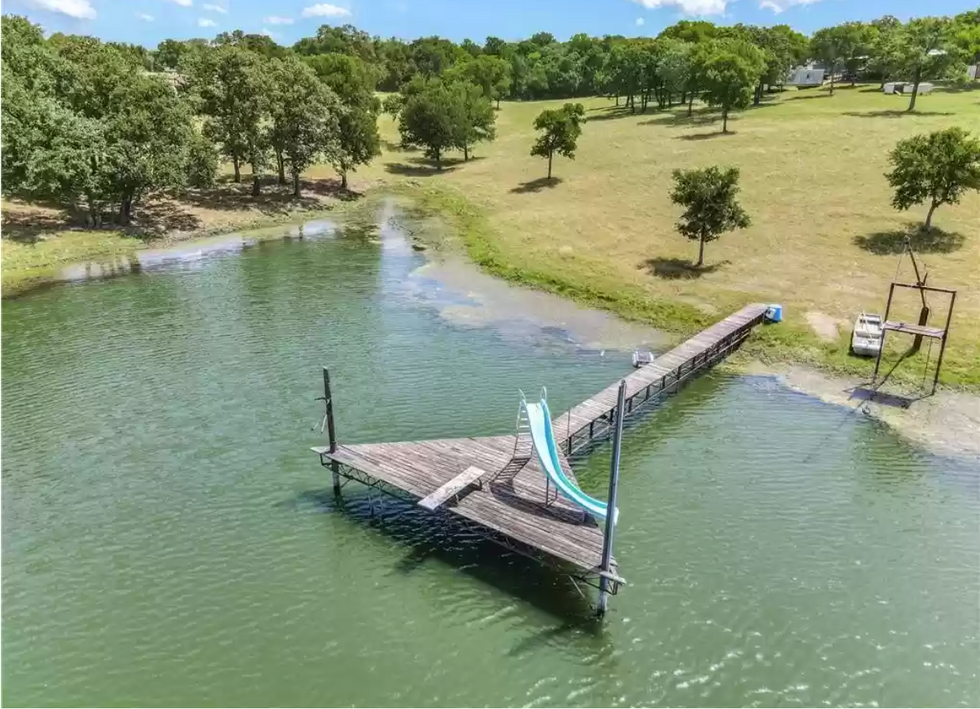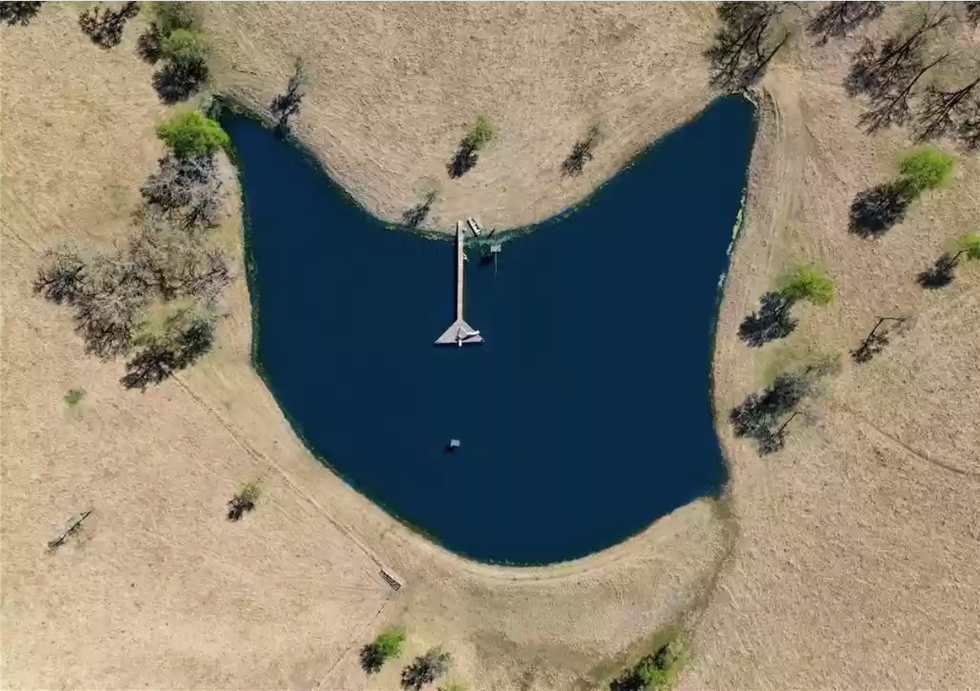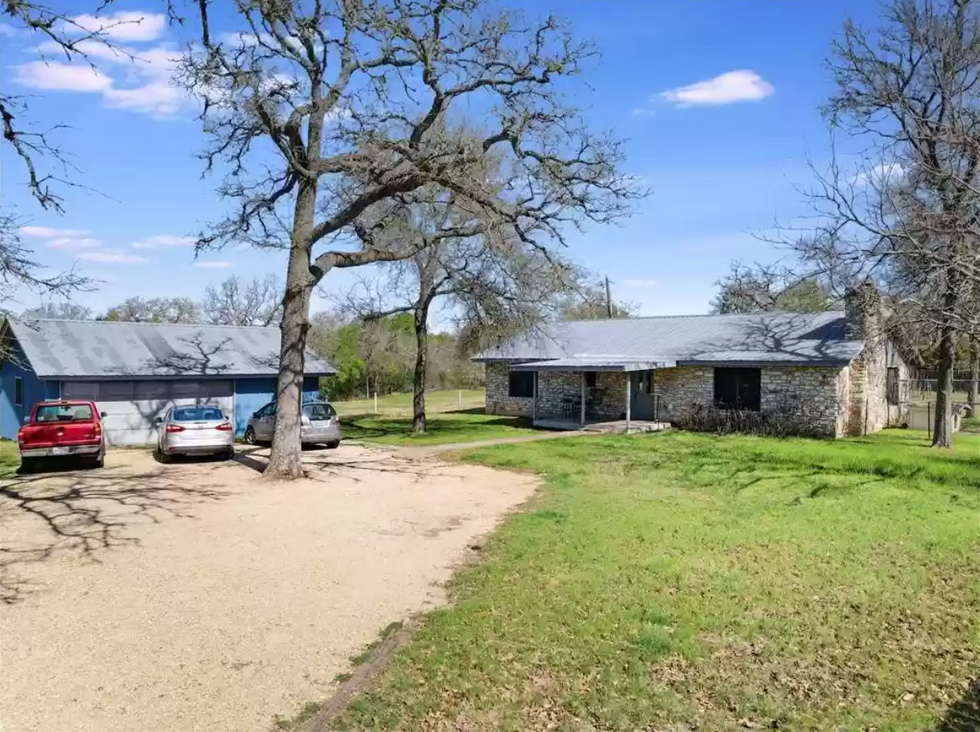 Got dreams of becoming a real Texas rancher? 7814 Brown Cemetery Rd. is the perfect place to start with 40 rolling acres of land and its very own swimming hole. Just east of Austin in Manor, the modest-on-the-outside home clocks at 4,412 square feet with five bedrooms and five-and-a-half bathrooms, but there are an additional two living structures on the property. The horseshoe-shaped pond sits in the heart of the property and comes equipped with a water slide, diving board and a fishing dock.