Get connected with our daily update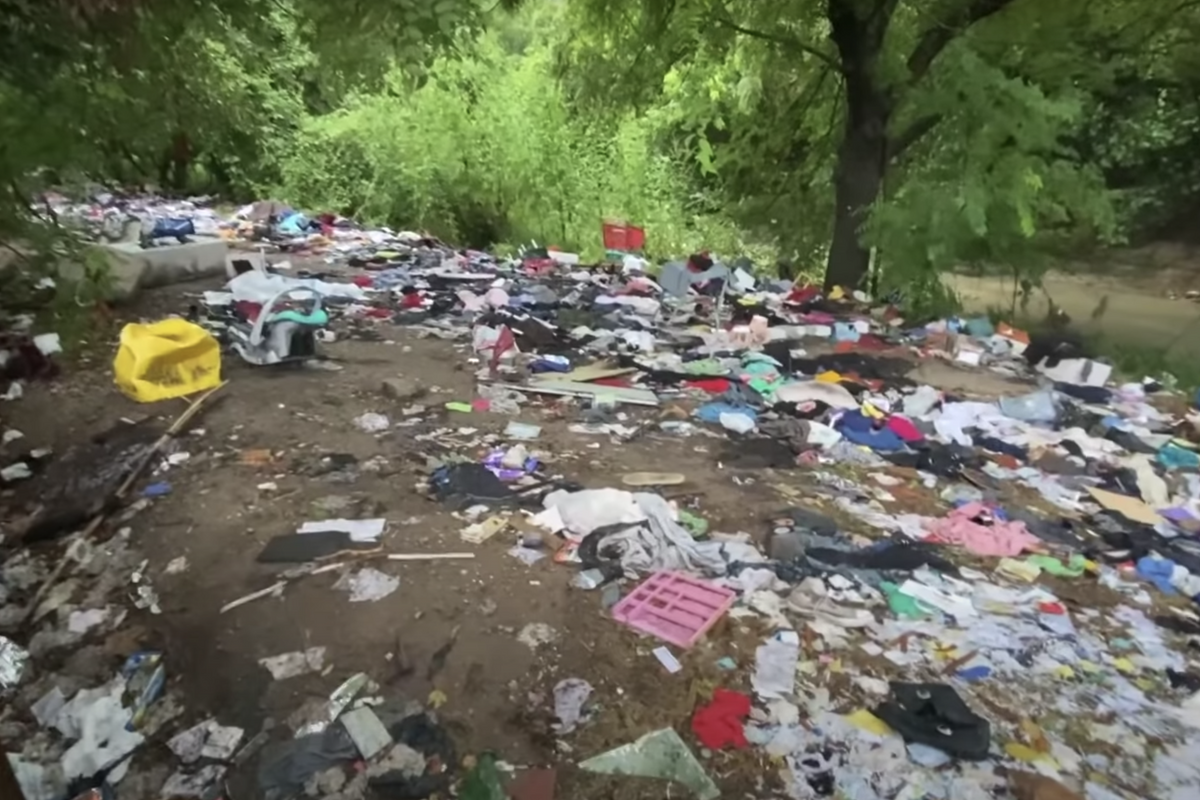 (Kevin Ludlow)
Nearly 28,000 people have viewed a four-minute YouTube video about "massive problems"—including trash, drug use, fires and human waste behind backyard fences—caused by a homeless encampment in Austin's Windsor Park neighborhood.
---
Massive problems in the Windsor Park creekwww.youtube.com
Kevin Ludlow, a Windsor Park resident and former Libertarian candidate for the Texas House, filmed the growing encampment over several months. He compiled the video, titled "Massive problems in the Windsor Park creek," to share on a private neighborhood Facebook group.

Shortly after it was posted on Sunday, someone shared it on Reddit, where it has garnered more than 1,400 comments.
Ludlow said he posted the video after spending months speaking with people who live in the encampment and filming its expansion.
Although he sympathizes with their plight, Ludlow said, he also worries about violence and other risky behaviors.
A fire in the encampment on June 21 that could have damaged the neighboring homes had it been allowed to spread, he said, and the recent killing of a 58-year-old woman on nearby East 51st Street on July 20 also concerns him. Austin police arrested a 23-year-old man in connection with the killing, which happened at night outside her apartment, but did not describe a motive.
The video also shows a growing collection of trash, syringes and feces, which Ludlow said runs into the backyards of the mid-Austin neighborhood east of I-35.
"For as much sympathy as I have for the people who are out there, surely we shouldn't be subjected to having thousands of pounds of human excrement dumped on our property," he said.
Ludlow said more should be done to address the issue, though he recognizes the city faces challenges.
"I think they want to do something," he said. "I just don't think they have a tenable solution that's available to them."
In search of a solution
Austin residents facing issues related to encampments are encouraged to call the nonemergency 311 line. Due to the pandemic, however, the city has implemented a moratorium on clean-up efforts.

The city's watershed protection department, which last cleaned the encampment in Windsor Park in early March, plans to go to the council next month to secure funding for an emergency contract, which would allow its staff to resume cleanups with new COVID protocols, a spokesperson wrote in an email to Austonia.
The Windsor Park Neighborhood Association plans to discuss solutions at a meeting this Saturday, which was planned before Ludlow's video was shared.
"I've been here for 18 years," the group's president, Dan Strub, told Austonia. "[The encampment] goes back as far as I can remember."
While the encampment has grown in the last year or two, Strub said, residents are reluctant to call the police "about much of anything that isn't directly crime-related these days."
The Windsor Park encampment sits on public property - along Little Tannehill Branch Creek, between Broadmoor Drive and 52nd Street, Strub said.
There is little that city officials or police can do to force campers elsewhere for now. Last year, the Austin City Council abolished the city's ban on public camping, but a petition aimed at reinstating the ban received 24,000 signatures and may lead to a referendum in November.
On Tuesday, a consultant hired to study the city's homeless problem told the Austin City Council that punitive measures like encampment sweeps are ineffective and should be replaced with more trash pick-ups and on-site safe-needle exchanges.
While not everyone agrees on allowing public camping, Strub said, he believes the neighbors are interested in helping the homeless community rather than penalizing it.
"I think there are a lot of folks in this neighborhood who are very sympathetic to that view," Strub said.
Want to read more stories like this one? Start every day with a quick look at what's happening in Austin. Sign up for Austonia.com's free daily morning email.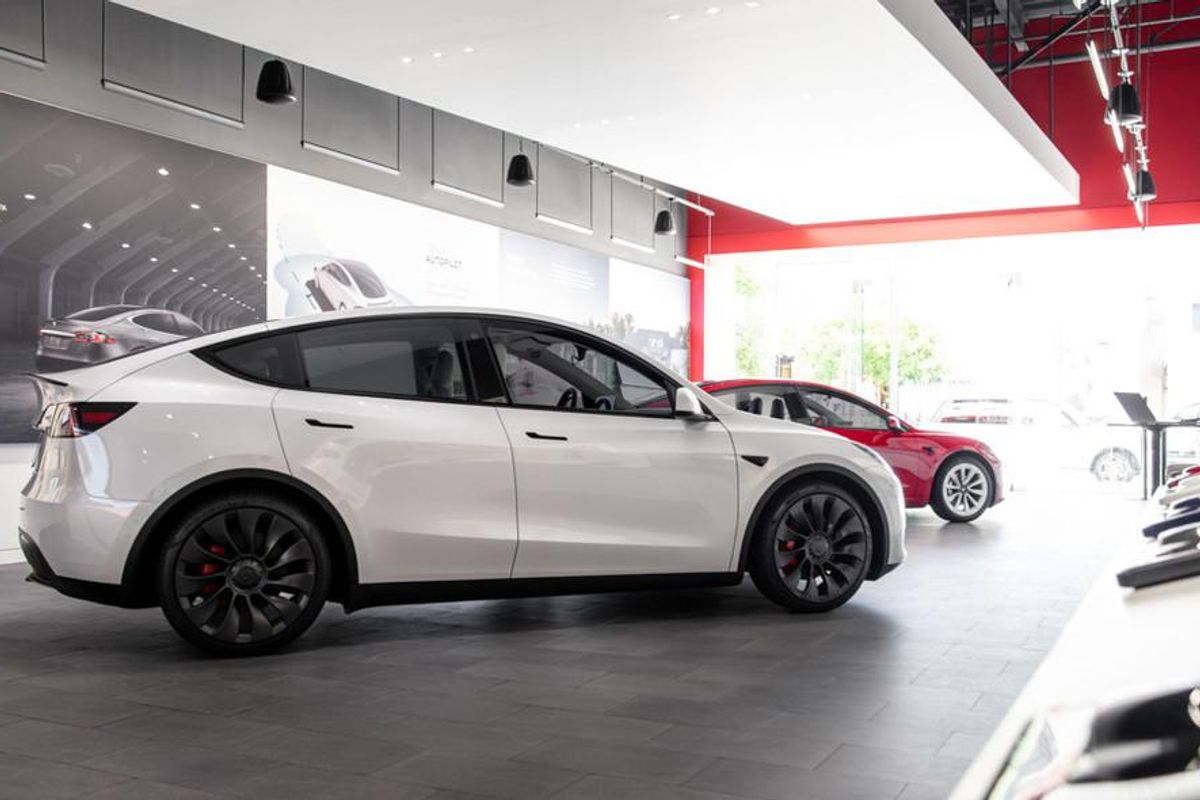 Tesla's Austin presence is becoming even greater as the automaker plans for a nearly 52,000-square-foot showroom in northeast Austin.
A filing with the Texas Department of Licensing and Regulation reveals Tesla will have the dealership at 2323 Ridgepoint Drive, near the intersection of 290 and 183. It'll serve as Tesla's fourth Austin showroom once it reaches its expected completion in February next year.
Boyd Watterson Asset Management is listed as the owner of the one story building that will undergo renovations and alterations totaling $1.5 million. Illinois-based Chipman Design Architecture is listed as the design firm.
Tesla's other Austin showrooms include one at the Domain, another off of Research Boulevard in northwest Austin and at The Yard in South Austin. The site on St. Elmo Road was built just last year with an estimated $2.5 million price tag.
News of the showroom comes shortly after Tesla applied for expansions at its headquarters in southeast Travis County. According to filings, Tesla may build a 500,000-square-foot building for two general assembly lines at Giga Texas.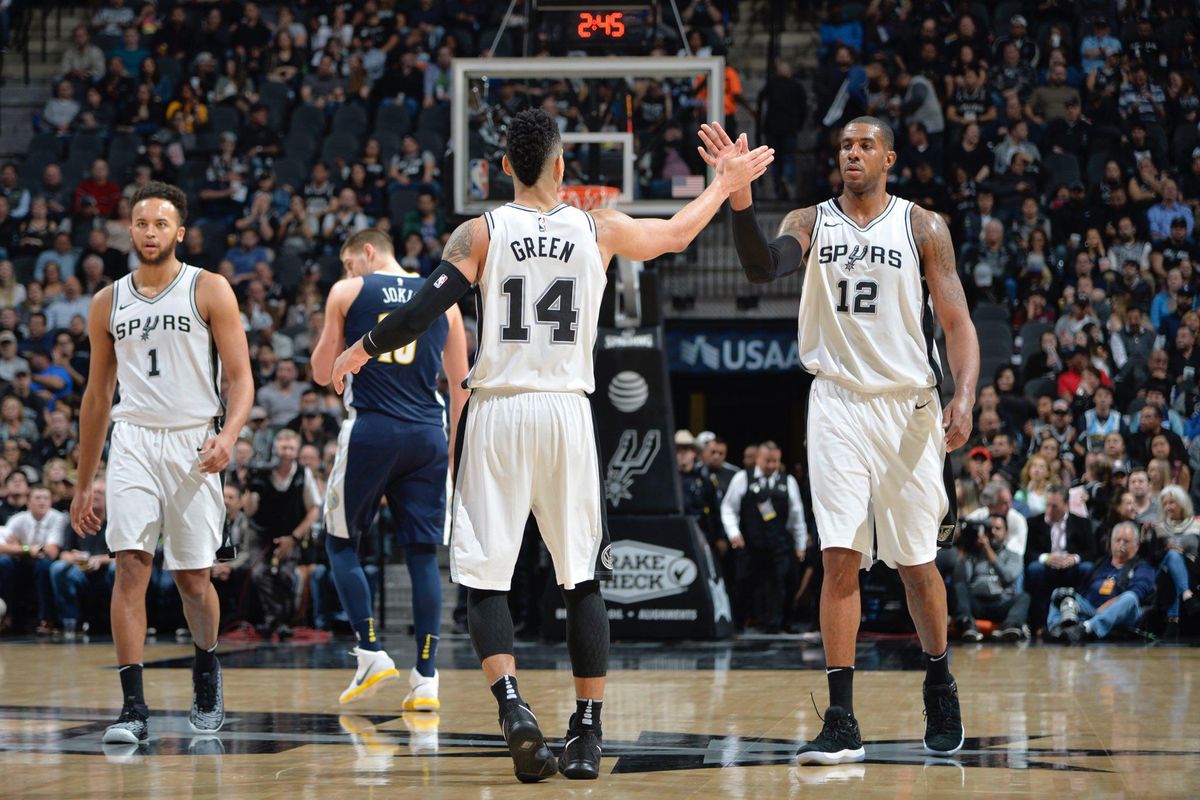 Now's your chance to see a Spurs game without a trip to San Antonio.
The 2022-23 NBA schedule has been released and it includes the "I-35 Series," with two games at The Moody Center April 6 and April 8. For the first game, the Spurs will be playing the Portland Trail Blazers and the next will be against the Minnesota Timberwolves.
Season ticket holders can secure their seats on Sept. 21 and all other tickets will go on sale Sept. 28.
The Spurs already have a significant Austin presence both through their minor league affiliate, the G-League Austin Spurs, and its ownership, which announced Austin billionaire Michael Dell as a new "strategic partner" in June 2021. You'll also see a new logo on this season's jersey: Austin-based fin-tech company Self Financial.
During a May Bexar County commissioner's meeting, The San Antonio Spurs were approved in a 3-2 vote to move some of its games out of San Antonio and its current home stadium, the AT&T Center. The plan came as a way to boost revenue and cater to its far-reaching fan base.
By the 2023-2024 season, two games will be allowed within 100 miles of AT&T Center as part of the two-year "pilot program." Bexar County Judge Nelson Wolff said those games could take place in the Alamodome or San Marcos but that Austin would likely be the top contender.
The multi-purpose stadium in San Antonio has a 65,000 capacity, which the team says could allow them to break an attendance record for an NBA regular season game.
While some have taken their coming Austin games as a sign of a future move for the Spurs, the team was quick to shut down those rumors.
The team, which is celebrating 50 years in San Antonio after relocating from Dallas, said it is not looking for an exit but made the plans for games in other cities after stumbling sales amid the pandemic.

While average home attendance plummeted to 27th among the 30 NBA teams this season, the team has a pricey non-relocation agreement through the 2031-2032 season and has recently embarked on a $500 million mixed-use facility in San Antonio's La Cantera area.
The Spurs will also have a game in Mexico City on Dec. 17 and a Jan. 13 game at the Alamodome. Tickets for those go on sale Sept. 10 and Sept. 1, respectively.