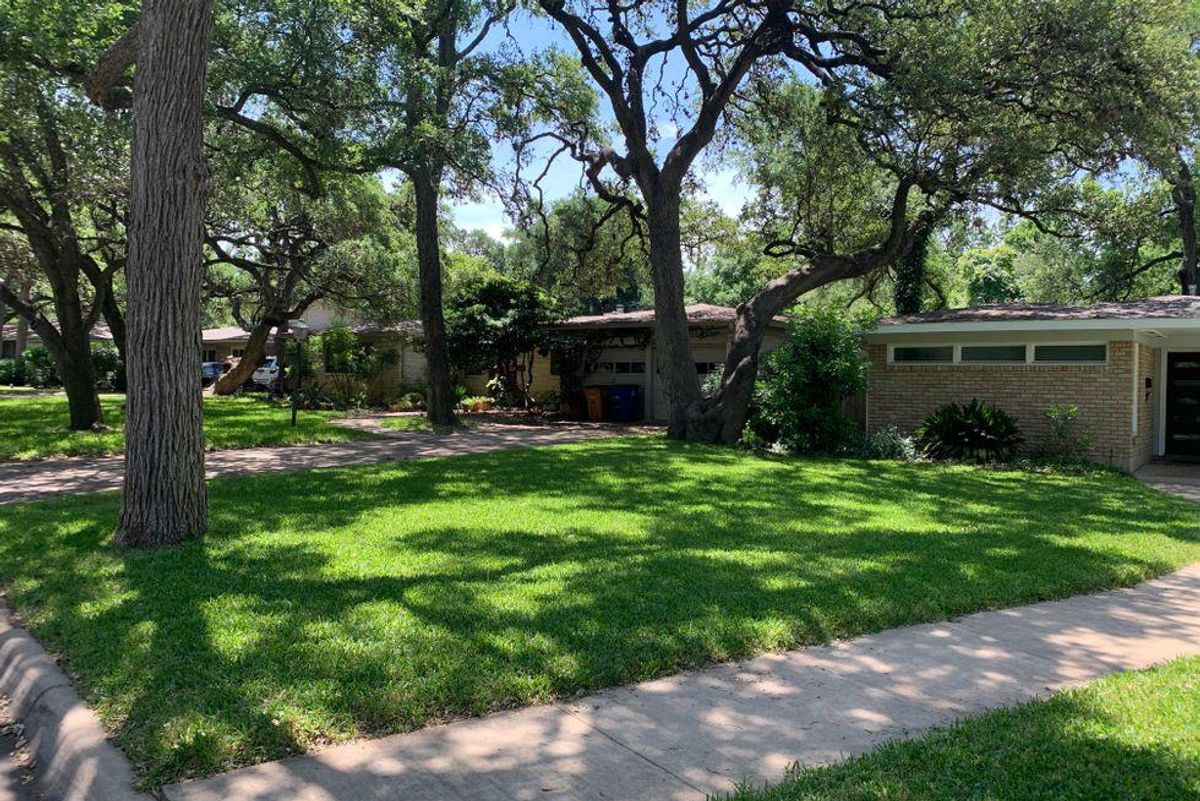 Austin City Council voted to double the city's property tax homestead exemption to 20%, the maximum allowed by state law, on Thursday. City staff estimate that the median homeowner would save $141 in Fiscal Year 2021-22 under this new rate.
Homeowners pay property taxes to multiple entities, including Austin ISD, Travis County, Central Health and Austin Community College District, in addition to the city of Austin. The city's tax rate accounted for less than a quarter of the combined tax rate levied by these five entities.
Supporters say the increased homestead exemption provides necessary tax relief as home values continue to skyrocket—and after council approved approximately $50 million in pandemic-related rental relief. But opponents raised concerns about the percentage-based exemption, which they say disproportionately benefits high-value homeowners and shifts the tax burden onto commercial property owners, who could push it onto renters.
---
"I know this doesn't come, as with all things, some measure of concern, especially with respect to renters," Adler said. "I think the impact is negligible, but in any event we're doing focused things for renters."

Costs and benefits
Most council members supported the 20% homestead exemption, which they say will provide tangible benefits to their constituents. It is also more palatable thanks to a new state policy, which means an increased homestead exemption would no longer affect the city's total property tax revenue.
Just now: #ATXCouncil unanimously approved increasing Austin's homestead exemption to 20%! We will also be approving millions of dollars in rental assistance, and a huge investment in housing for the currently homeless. We are using all the tools we have to keep Austinites here.
— Paige Ellis, City Council District 8 (@PaigeForAustin) June 10, 2021
District 3 Council Member Sabino "Pio" Renteria said last Thursday that his East Austin constituents would welcome such tax relief given that home prices have risen sharply in recent years. He purchased his own home 42 years ago for $21,000; it is now valued for $668,000.

District 10 Council Member Alison Alter, whose district has the highest median appraised home value, said the measure was a corollary to recent rental assistance, eviction moratoriums and other tenant relief programs. "We have provided something around $50 million in relief for renters through the pandemic but have been unable to find ways to do the same for our homeowners," she said during a June 1 work session.
District 4 Council Member Greg Casar raised concerns that a 20% homestead exemption would only deepen inequity by offering the greatest benefit to the highest-value homeowners at the expense of commercial property taxpayers, who will be required to make up the difference. But he ultimately supported the measure. "Unfortunately too small a benefit to working class homeowners is still a benefit," he said last week.
Mayor Pro Tem Natasha Harper-Madison a worried that it would provide too little relief to the typical homeowner. "I think to say that this strikes me as the opposite of equitable might be an understatement," she said at the same meeting. "I don't know that $12 a month is worth it."
Community activist Julio Gonzalez Altamirano criticized the 20% homestead exemption as a "capitulation to wealth and innumeracy" in a tweet last week.
City Council is prohibited by state law from implementing a flat rate homestead exemption, even though some council members and residents would prefer it.
"This is not perfect," Adler said during the June 1 work session. "There are some people who are not getting the benefit we would want them to get or are going to get burdens we don't want them to get. But, on balance, I think this is providing really important relief to people that need that relief."