Get connected with our daily update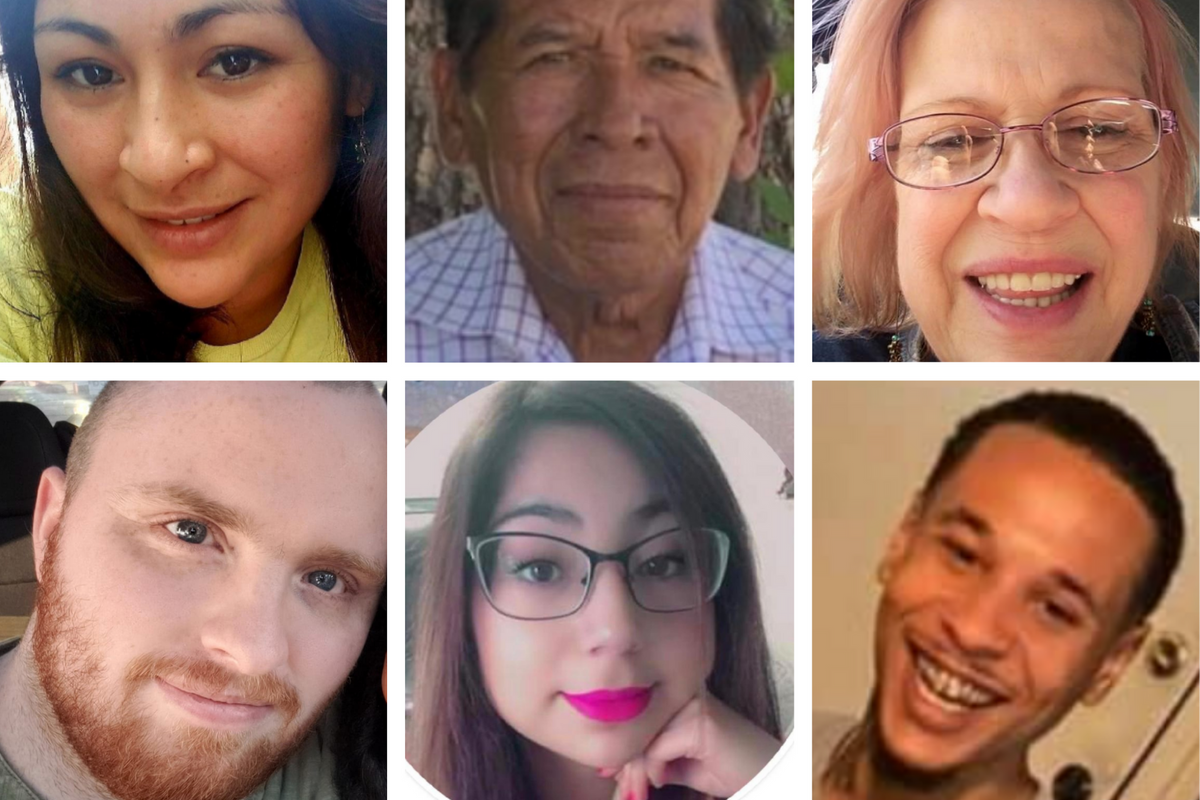 Two days before New Year's Day, 21-year-old Miranda Gloria Lopez died of a gunshot wound. She was shot three days before during a road rage incident that is still being investigated, according to the Austin Police Department.
Lopez was Austin's last homicide victim in 2020, a year in which 48 people were killed. This represents a 33% increase since 2019, when 36 homicides were reported and marked at least a 10-year high.
---
Cathy Collins, a crime victims advocate at the Christi Center in Central Austin, saw an increased demand for services in 2020 due to the high number of homicides.

"People are COVID crazy," she told Austonia, adding that she thinks the pandemic and its economic impact have driven some people to commit heinous crimes. It has also affected her work as an advocate.
"Zoom has been challenging, but at least we have something for these members," she said.
Collins lost her teenage boyfriend and later her brother to homicides and knows the long-term support that many violent crime victims require, sometimes decades after their loved one's death. "It's on the front burner for me," she said.
In a trying year that included the coronavirus pandemic, mass protests against police violence, economic hardship and a divisive election, Austonia recognizes those who were murdered. Here are their names and—where available through obituaries, fundraising pages and local reports—a look at their lives.
Dec. 29: Miranda Gloria Lopez, 21, was known as "Mannie" by her loved ones.
Dec. 8: Craig Robinson, 51
Dec. 2: Omar Munguia, 20
Nov. 27: Ahlame Qourzale, 26, enjoyed traveling, sampling international cuisine, playing tennis and "the highest level of fashion."
Nov. 8: Alex Arce, 25, was the life of the party, known for his contagious laugh and beautiful smile.
Nov. 7: Mario Robinson, 23, played high school football and loved sports cars, fashion and professional racing.
Nov. 6: Jerry Paul Lee, 60, watched the film "Remember the Titans" so many times his wife and son can recite every line.
Oct. 30: Jose Francisco Galeano Antunez, 38, is missed dearly by his wife, Lourdes Mejia Gonzalez.
Oct. 26: Xavier McLemore, 34
Oct. 25: Terrence Cole, 28
Oct. 8: Darius Jonathan Maxwell, 39
Oct. 1: Donato Christian Ward, 20
Sept. 29: Luke Kemper, 16, was one of the best students his third-grade teacher ever had.
Sept. 16: John Young, 60
Sept. 4: Desmond Alexander Herrera, 25
Aug. 27: Amy Lynn Warner, 51, had been through a lot but was always smiling.
Aug. 26: Derrick Amoriko, 51, loved the city of Austin.
Aug. 26: Paul Brown, 21, was known as "Speedy."
Aug. 22: Dontra Jamol Kinsey, 27
Aug. 18: Nicklas Kinslow, 32
July 25: Garrett Foster, 28, fell in love with his fiancée when they were both 17 and later served as her caretaker.
July 20: Karen Sue Henson, 59, was the eldest of seven siblings and an advocate for the homeless.
July 19: Trevon Jaquis Mize-Ellison, 20, only wanted to look out for people.
July 16: Dettrick Dwayne Arnold Harris, 20, was a little handyman and always loved to help his grandpa around the house.
July 13: James Anthony Walker, 38, had just become a father to a precious baby boy.
July 8: Guadalupe Sanchez Jr., 36 was a loving father to two sons and enjoyed dancing with his dog, Chico.
June 28: Aaron Perez, 50
June 24: Darnell McClain, 37, was a lifelong Austinite known as "Dino."
June 23: Adelaido Bernabe Urias, 68, was a beloved neighborhood ice cream man.
June 20: David Dunn, 59
June 19: Anthony Hebert, 19, was pursuing a career as a truck driver and was known for his love of music.
May 28: James Lewis Allen Jr., 38, was described as loving, caring and strong by his loved ones.
April 16: Brian Hoff, 50 was a lover of the outdoors, drawing and skiing and raised sheep for livestock shows.
April 13: Saundra Jo Vollette, 60, was a lively Austin Yellow Checker Cab dispatcher and is survived by her children and many grandchildren.
March 29: Kalvin "Nunu" Anderson, 24, shined as a track star and football player while a student at Manor High School and will be remembered for his "heart of gold."
March 26: Zach Ledbetter, 24, was a loving son and faithful church-goer who will be remembered for his hugs and bright smile.
March 26: Julio Enriue Saqui Tzalam, 17
March 22: Lekita ReVette Hurd, 30, served four years in the Army, with two tours in Afghanistan and Iraq, and was known for her love of the Dallas Cowboys.
March 13: Oscar San Juan Jaimes, 19
Feb. 23: Shawn Thomas Eaton, 29, was an artist who loved to tinker with anything he could get his hands on.
Feb. 18: Casuandra Hernandez, 30, and Emilio Maisonet, 29
Feb. 17: Elvi Vanessa Cervantes-de la Torre, 38
Jan. 23: David Garcia, 38
Jan. 17: Pearl Calvery, 22 months
Jan. 17: Chase Collins, 26, loved collecting designer belts and never met a challenge he could not overcome.
Jan. 11: Isaac Dixon, 37
Jan. 3: Jonathan Aguilar, 34, will be remembered for his genuine and caring nature.
Help us find our editor!
Austonia, a for-profit Austin digital media company, is looking for the right person for a new position as newsletter editor.
Are you an innovator who wants to work exclusively in digital media and push the boundaries? Do you have 3+ years in digital, broadcast, print or agency work? This could be the opportunity for you.
In two years we've created a place in the Austin media landscape, and we're looking for people who can move us toward the front.
AM email newsletter, 22,500+ daily subscribers
Austonia.com, reaching 250,000+ users/month
Social media, 50,000+ followers
Success in this role is based on skills: an excellent writer, editor, visual communicator and storyteller who builds compelling stories with digital and classic elements, who can recruit and mentor contributors in doing the same.
Austin is the most interesting city in the world, and we want to cover it that way. The people, issues, opportunities, challenges, companies and cultures that make Austin dynamic and successful.
Compensation depends on experience. Benefits include PTO and employee Blue Cross Blue Shield "Silver" health coverage, with 100% of the monthly premium paid by the company.
This is a hybrid, mostly remote position. Must live in Austin.
The position reports to Austonia's CEO.
To apply, follow this link to become a candidate immediately:
https://hu9c8d8pxw6.typeform.com/to/JMkTWPwG
Or send your contact info and a link to your LinkedIn profile to hr@austonia.com.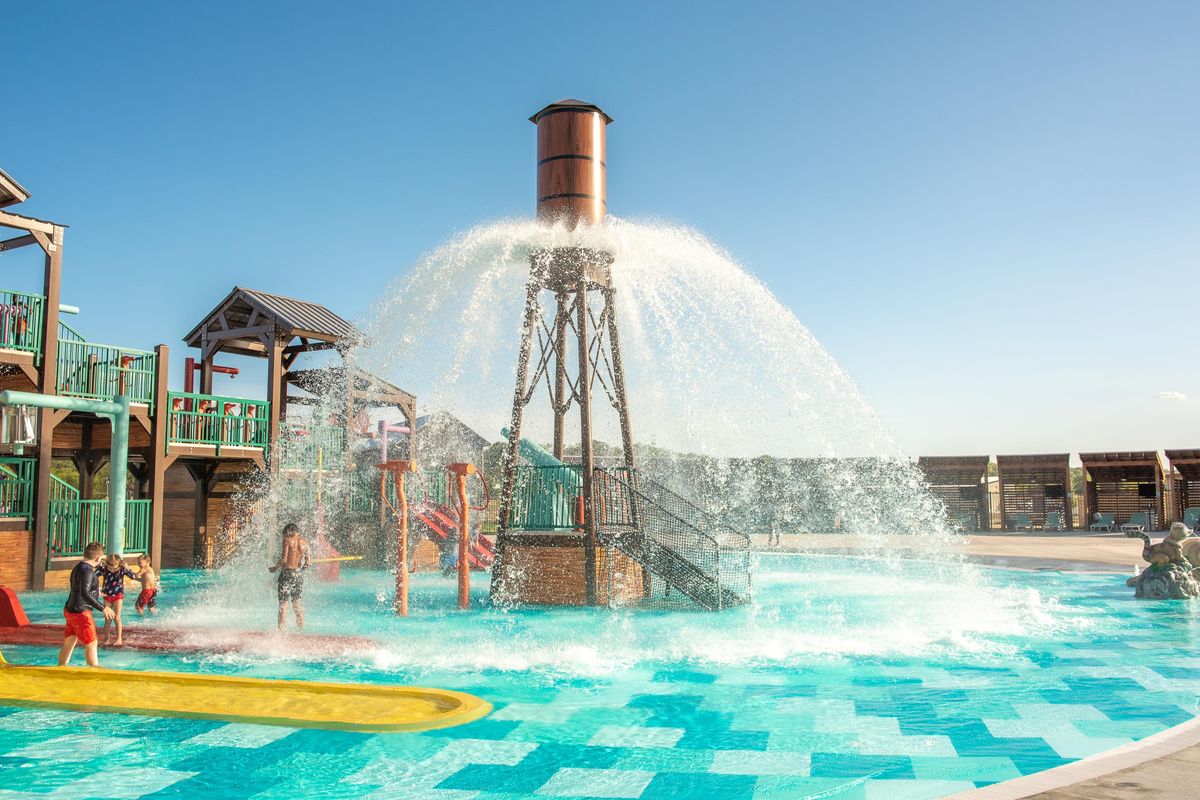 Camp Fimfo Waco
Camp Fimfo Waco, a brand new camping resort, is kicking off football and fall camping season in style! With top-notch amenities, premium accommodations, and 10 weekends of fall fun, there's no better place to have a fall camping getaway, especially if you're a Baylor football fan!
Fall promises to be a one-of-a-kind camping experience. From Sept. 16 to Nov. 24, weekends will be packed with fall-themed activities, including special Halloween weekends in October. Campers can enjoy activities like fall crafts, campground trick-or-treating, costume contests, site decorating, outdoor movie nights, and more!