Get connected with our daily update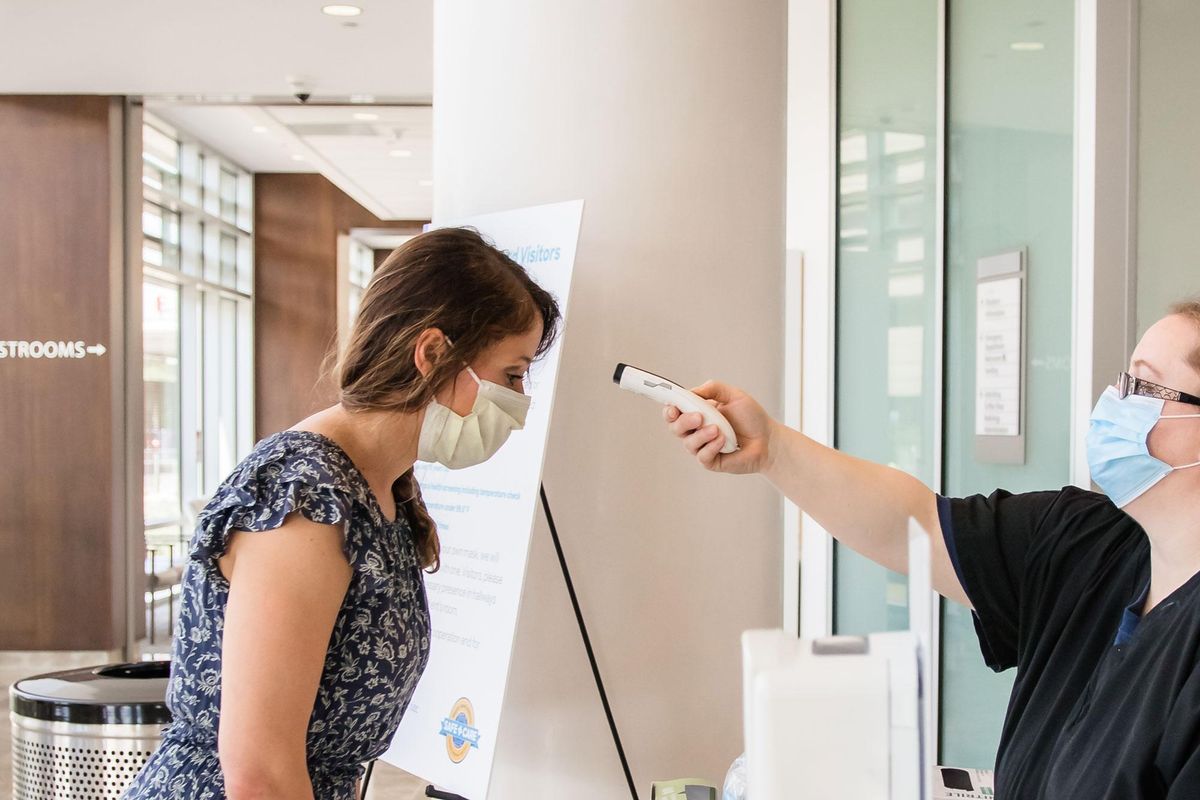 Before Wednesday, COVID patients at Austin's St. David's Medical Center were not allowed any visitors as the third surge surpassed case rates from the summer of 2020.
---
A representative told Austonia that as of Sept. 1, COVID patients are allowed one visitor a day as hospital officials attempt to strike a balance between allowing patients to see their friends and family and curbing the alarming spike.
Last summer proved harrowing as the first surge sent a panic through the nation, with weekly COVID death rates rising to as high as 38 in Austin in the height of the summer. Many patients lost their lives to COVID in solitude as hospitals tightened visitation policies to prevent community spread.
Austin's three major hospital systems, St. David's, Baylor Scott & White and Ascension Seton, had imposed no-visitor policies with some exceptions by mid-June of 2020.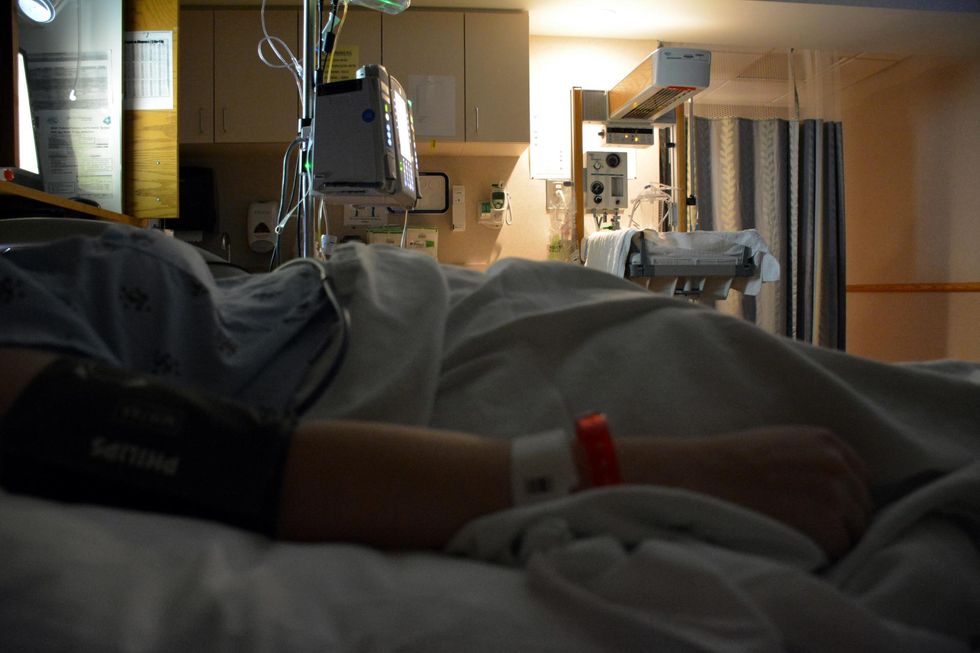 (CC)
As cases subsided and ICU beds were less in-demand, visitation policies were eased. While all three have alleviated some of their strictest policies, some have reinstated tighter visitation rules in recent weeks.
On Tuesday, July 27, Baylor Scott and White Health reinstated their no-visitor policy on COVID patients.

However, some COVID patients can have one visitor over the age of 16 if they:
are receiving care from pediatric units or NICU
in labor or receiving postpartum care
are undergoing a surgery
are having difficulty understanding or making decisions
or are receiving end-of-life care
Dr. Rob Watson, chief medical officer for Baylor Scott & White Health's Greater Austin region,
recently told KXAN
that these are not new policies and were in place in previous surges.
"We're trying to protect our patients, we're trying to protect our staff, we're trying to protect their family members," Watson said.
Other hospitals have implemented similar moves. On July 29, Ascension Seton adjusted their visitations to allow COVID patients one visitor at a time, while non-COVID patients may have as many as two.
Visitors in all healthcare facilities must adhere to strict rules—visitors for COVID patients are not allowed to leave the patient's room or visit common areas and many waiting rooms sit empty and devoid of furniture. Masking is required at all locations, and some require COVID screenings beforehand as well.
As hospitals sit in limbo on their visitation policies, so does the greater Austin area. Austin's weekly death rate rose above the same week last year for the first time on Friday, Aug. 27, as 19 Austin-area residents lost their lives to COVID. On Aug. 13, COVID hospitalizations in Texas surpassed the peak of the first summer surge with 11,261 patients, and Gov. Greg Abbott scrambled to bring healthcare workers and resources in from other states to alleviate overcrowded hospitals and depleting supplies.
But Austin Public Health officials said they are "cautiously optimistic" as cases and hospitalizations in the area begin to dip. As of Tuesday, the seven-day moving average of COVID hospital admissions is 70.3, down from 83.6 on Aug. 11. Under 600 COVID patients are in area hospitals, down from a peak of 653 on Aug. 25, and ICU patients are starting to slightly go down as well.
With the school year underway and 817 cases in Travis County schools, however, hospital officials will likely be tasked with tough visitation policies for weeks to come.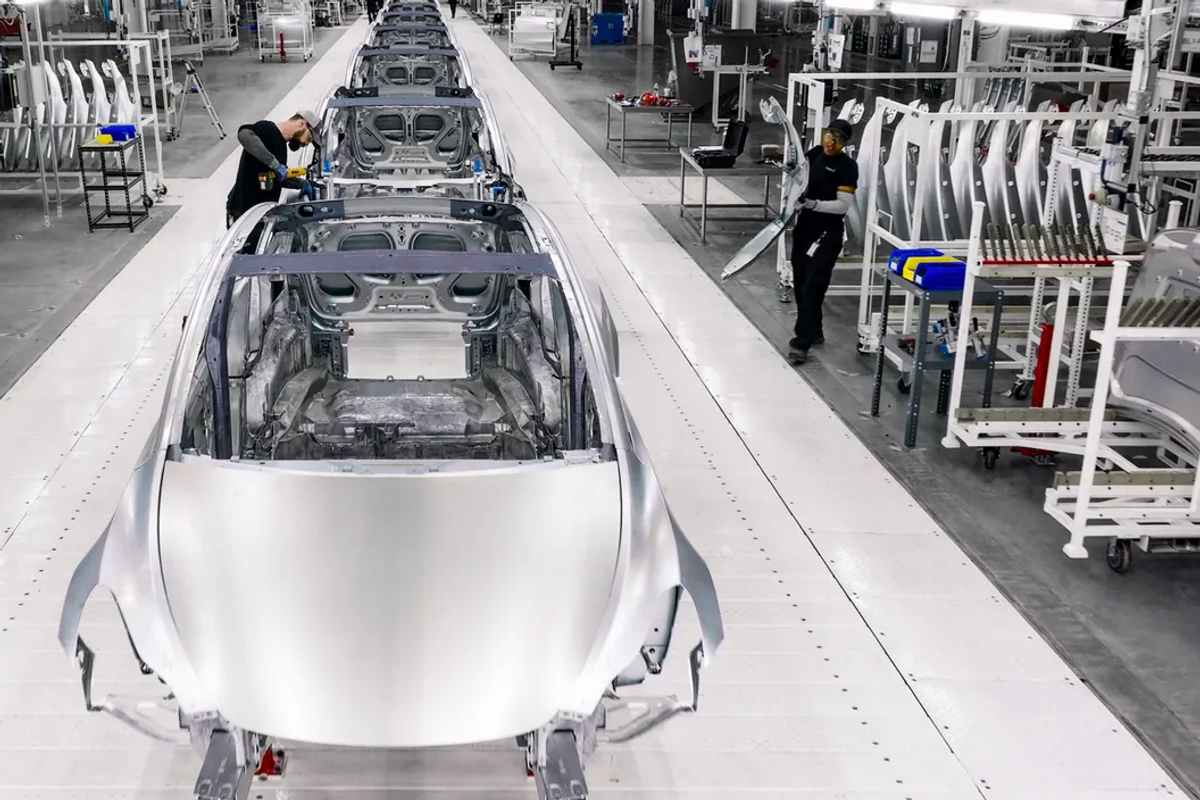 Giga Texas, the massive Tesla factory in southeast Travis County is getting even bigger.
The company filed with the city of Austin this week to expand its headquarters with a new 500,000-square-foot building. The permit application notes "GA 2 and 3 expansion," which indicates the company will make two general assembly lines in the building.
More details about the plans for the building are unclear. The gigafactory has been focused on Model Y production since it opened in April, but the company is also aiming for Cybertruck production to kick off in mid-2023.
While there is room for expansion on the 3.3 square miles of land Tesla has, this move comes after CEO Elon Musk's recent comments about the state of the economy and its impact on Tesla.
In a May interview with Tesla Owners Silicon Valley, Musk said the gigafactories in Berlin and Austin are "gigantic money furnaces" and said Giga Texas had manufactured only a small number of cars.
And in June, Musk sent a company wide email saying Tesla will be reducing salaried headcount by 10%, then later tweeted salaried headcount should be fairly flat.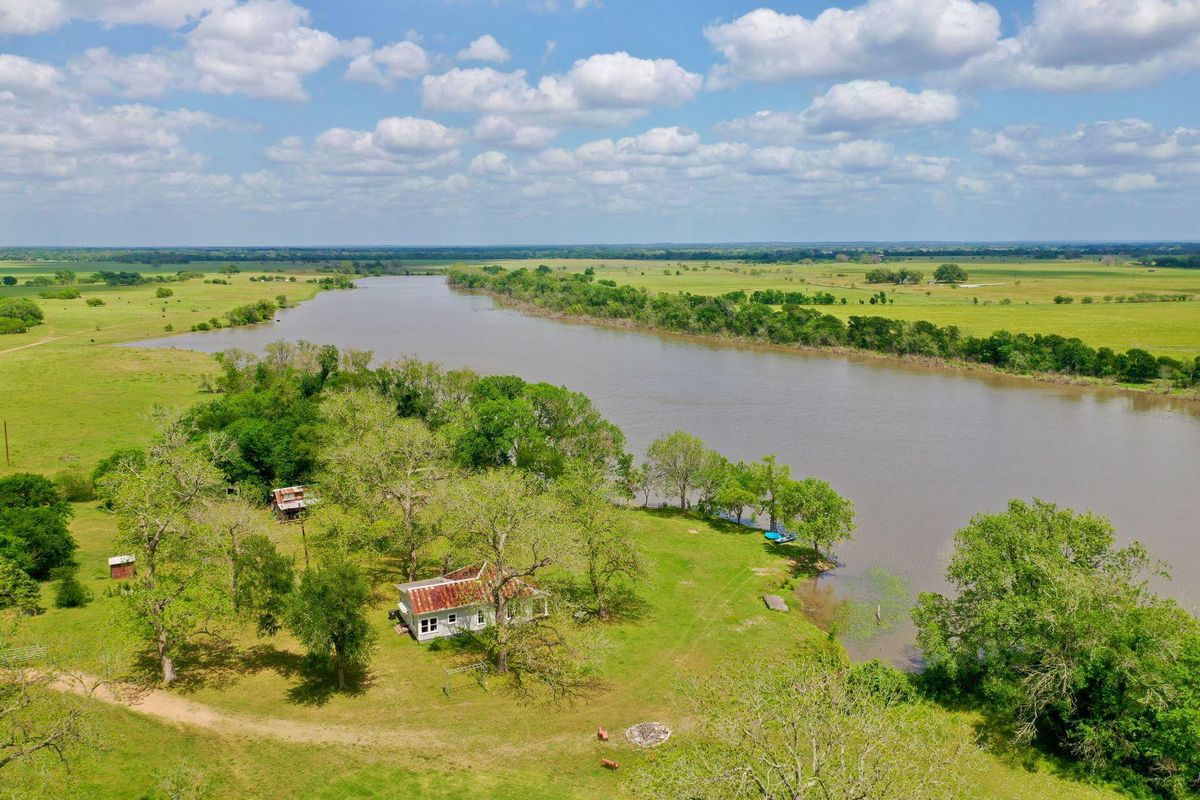 It's been a record-breaking hot summer already and Austin still has a few months of heat to weather. But the heat doesn't have to be so bad if you've got a swimming hole in your backyard, like these three ranches.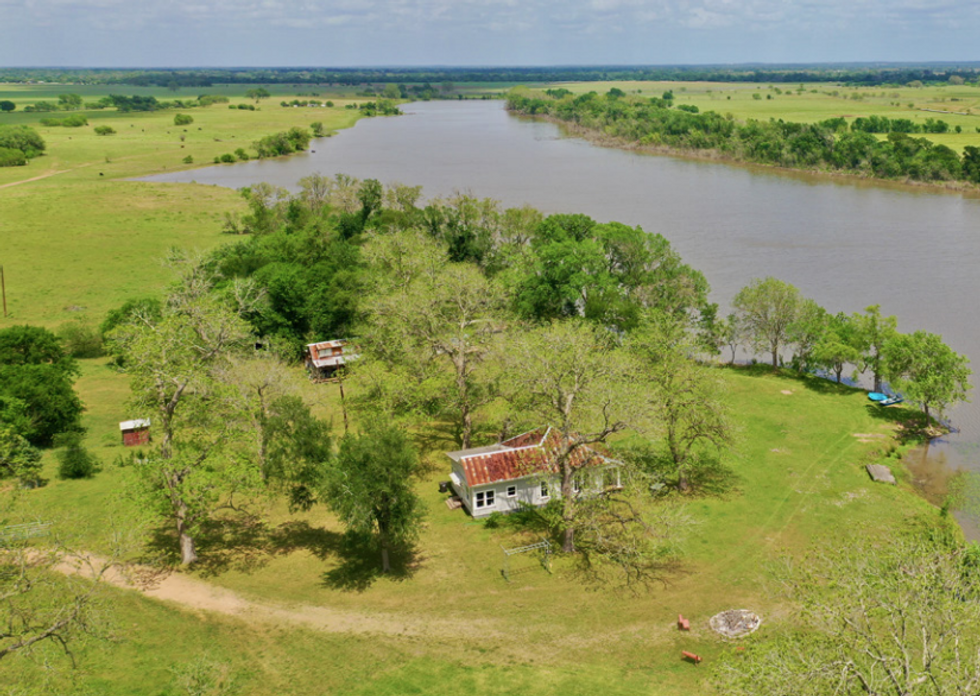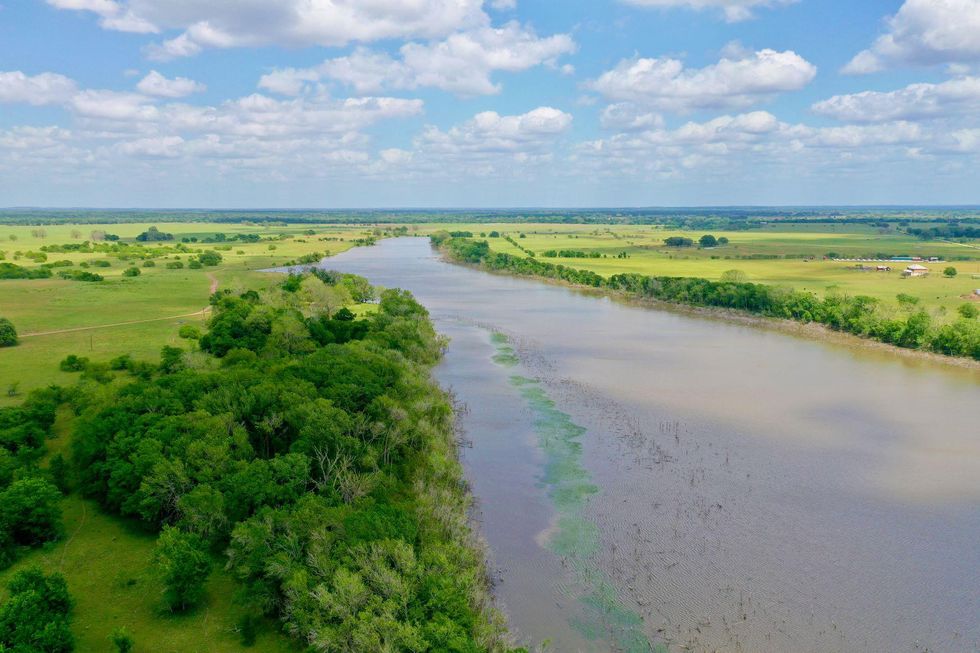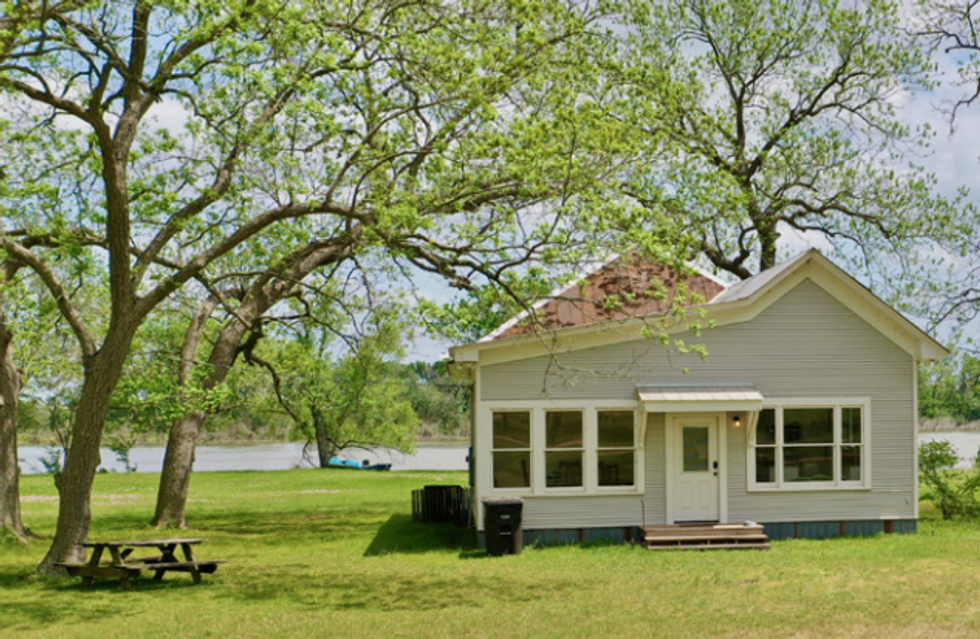 You'll have to leave city limits if you're looking for a proper ranch property like 417 Acres Shipp Lake Ranch, aptly named for its acreage. The property comes built out with three farmhouses, one of which has bedrooms and two bathrooms and two of which have two bedrooms and one bathroom. The nearly untouched property, which surrounds the 100-plus-acre Shipp Lake, has remained in the same family since the early 1900s and gives you picturesque views for the making of a dream home. In fact, the previous owners ran a water ski camp on the property.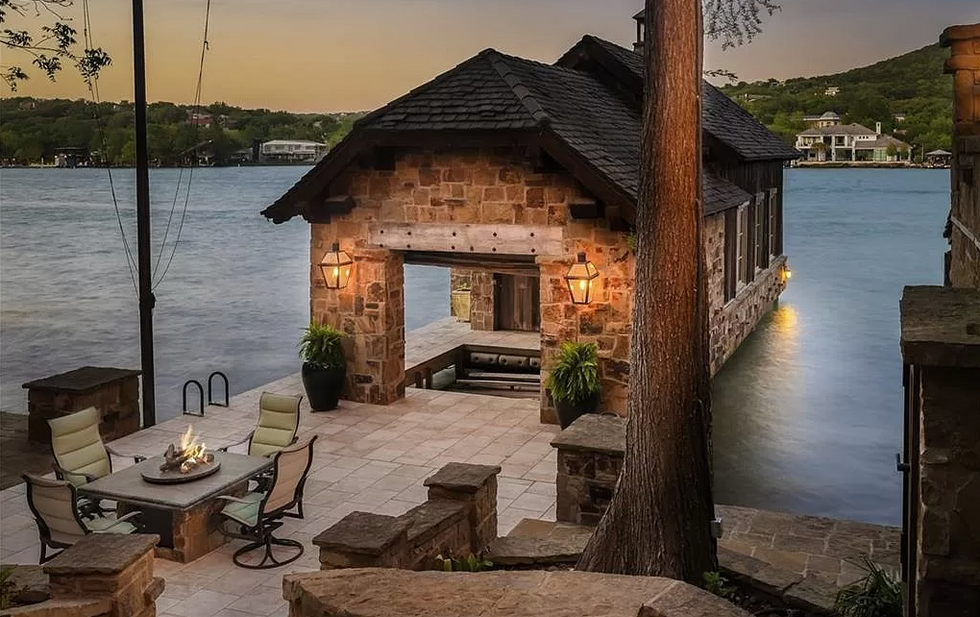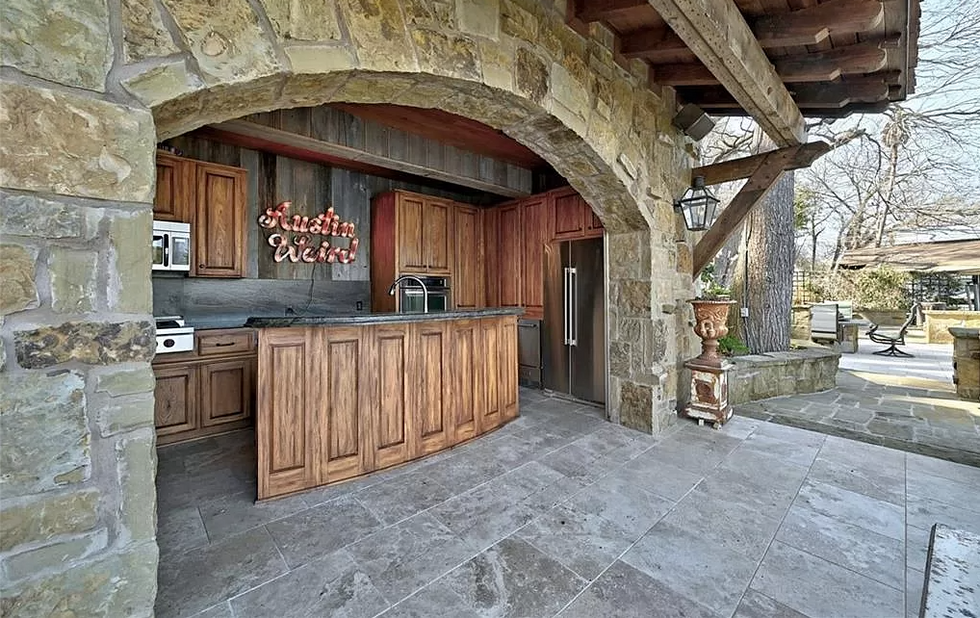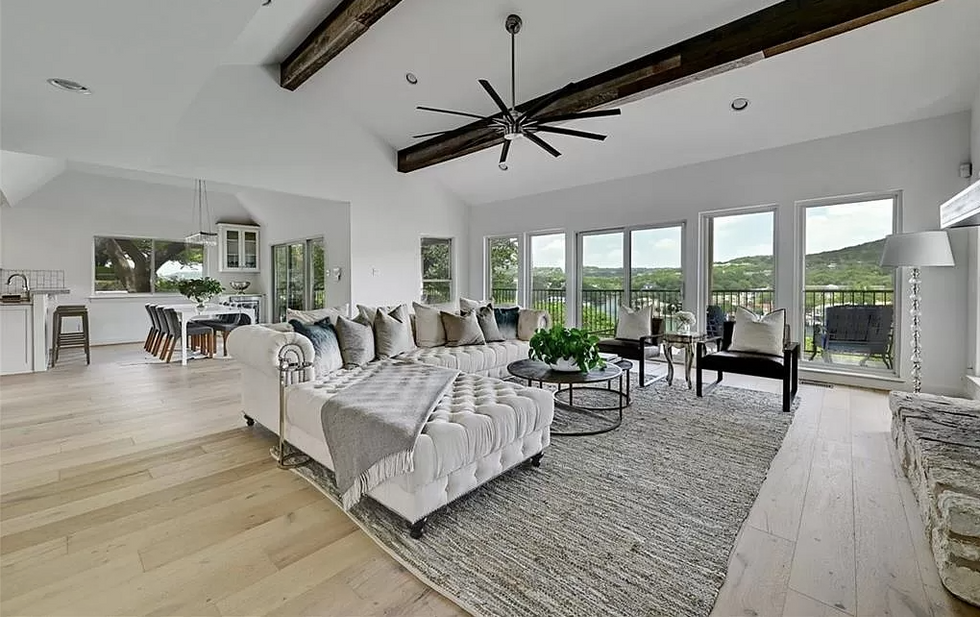 Sitting waterside on Lake Austin, this home gives you the unique opportunity to own a piece of the lush Hill Country with views of Mount Bonnell. The 2,750-square foot, three-bedroom, four-bathroom house allows you to integrate indoor and outdoor life with large windows opening to an outdoor living area. The crown jewel is the .76-acre parcel of land that tapers off to your own lakeside resort, featuring an covered outdoor kitchen, fire pit, stone boat house to store your water sports supplies and veranda sitting at the mouth of the water, perfect for an entertainer.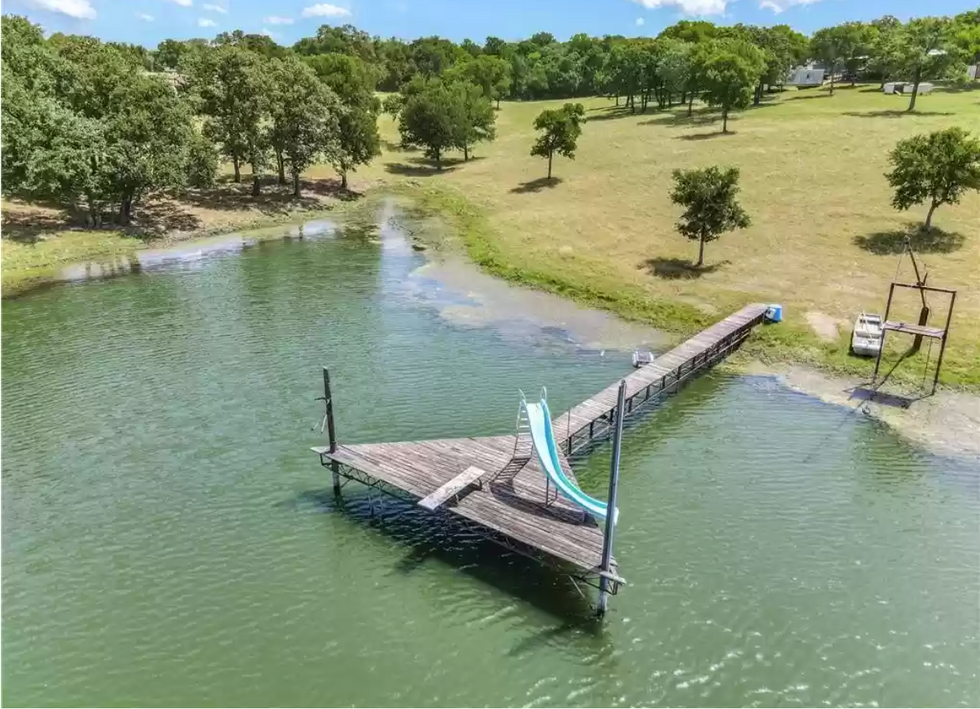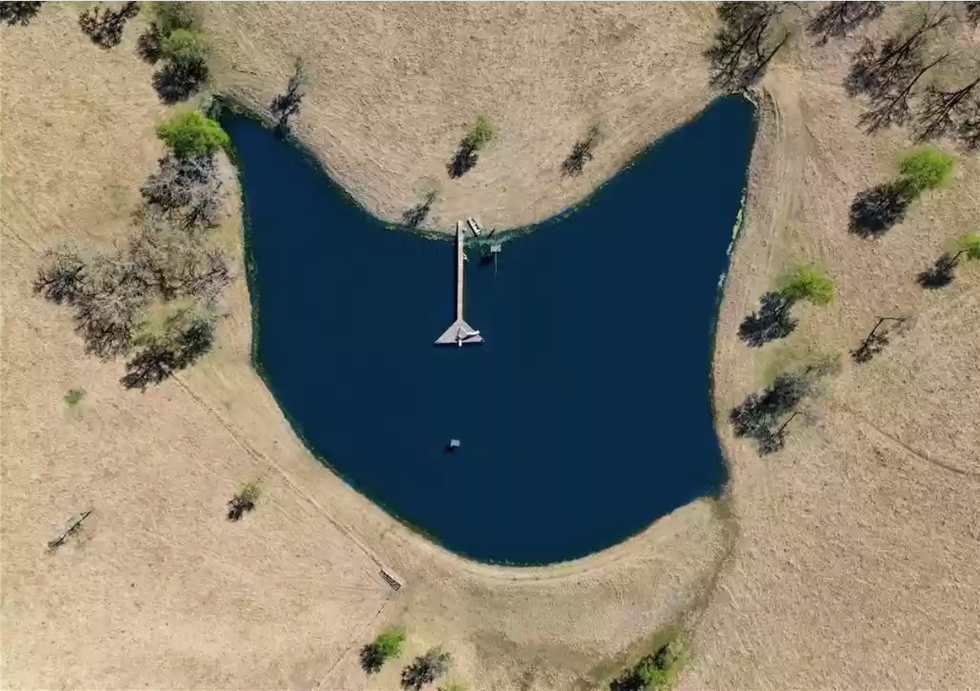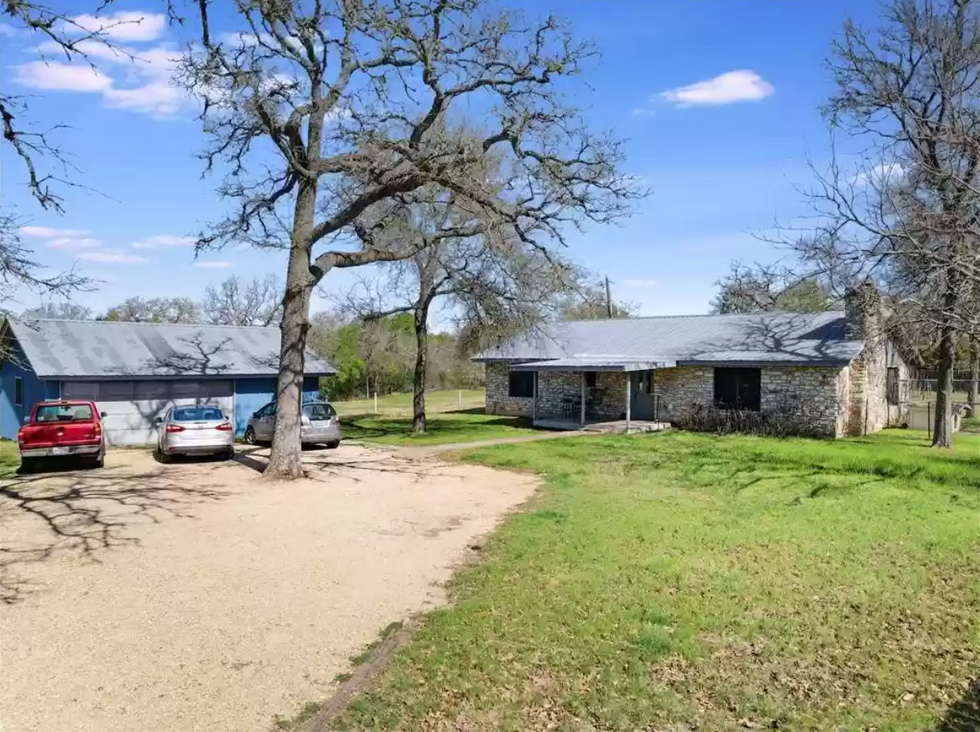 Got dreams of becoming a real Texas rancher? 7814 Brown Cemetery Rd. is the perfect place to start with 40 rolling acres of land and its very own swimming hole. Just east of Austin in Manor, the modest-on-the-outside home clocks at 4,412 square feet with five bedrooms and five-and-a-half bathrooms, but there are an additional two living structures on the property. The horseshoe-shaped pond sits in the heart of the property and comes equipped with a water slide, diving board and a fishing dock.