Get connected with our daily update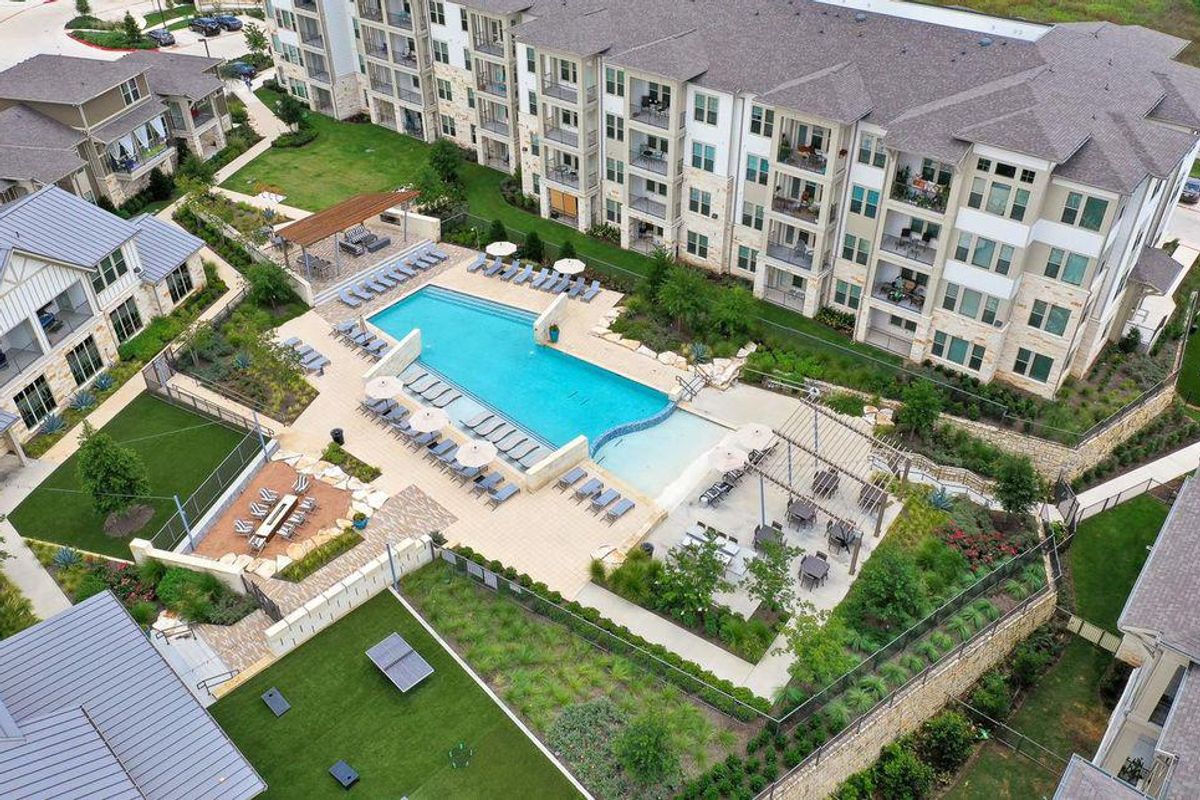 Austin rents have surpassed pre-pandemic levels after a temporary slump that was a rare boon to tenants. The most in-demand submarkets right now are:
---
This ranking is based on a combination of factors, including the average rent, rental rate growth and absorption, which measures how many units were leased against how many were vacated, according to a market report from ApartmentData.com.

1. Cedar Park / Leander / Four Points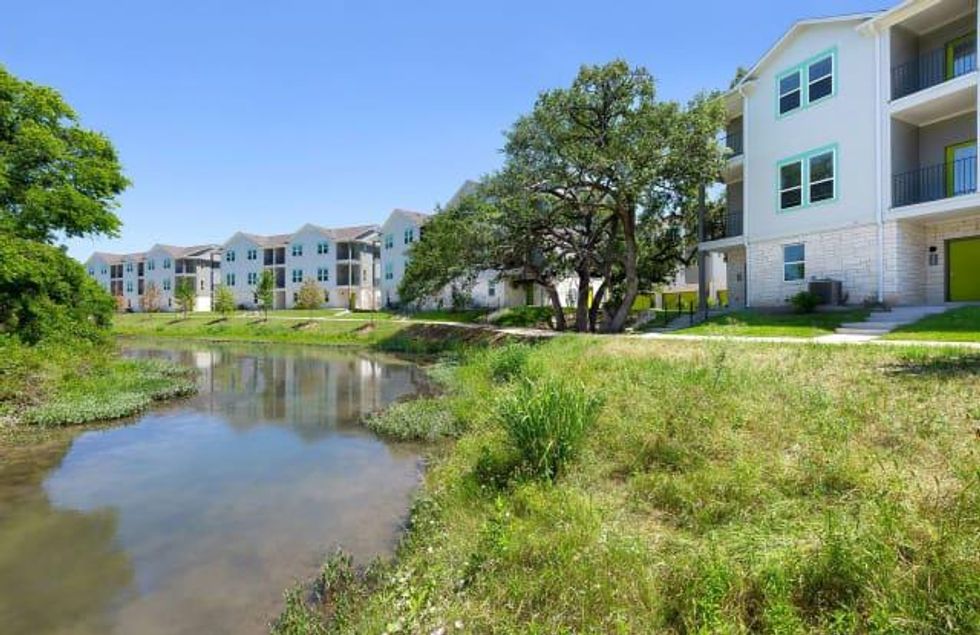 Trail Oaks apartments in Leander. (Apartment List)
The top-ranked submarket has an average rental rate of $1.42 per square foot per month. The average size of an Austin apartment is 875 square feet, which would put a unit in this area at $1,242.50 a month, slightly less than the overall Austin average of $1,335.
Demand in suburban areas was growing pre-pandemic as renters were priced out of the urban core and only accelerated over the past year. "The pandemic really opened the eyes of Austin residents that there's a beautiful city outside of the urban core," said Cindi Reed, vice president of sales and development at ApartmentData.com.
Like the other suburban submarkets on this list, Cedar Park / Leander / Four Points offers a relatively affordable, family-friendly experience in beautiful the Hill Country only a short drive away from central Austin.
2. Downtown / South Congress / Barton Springs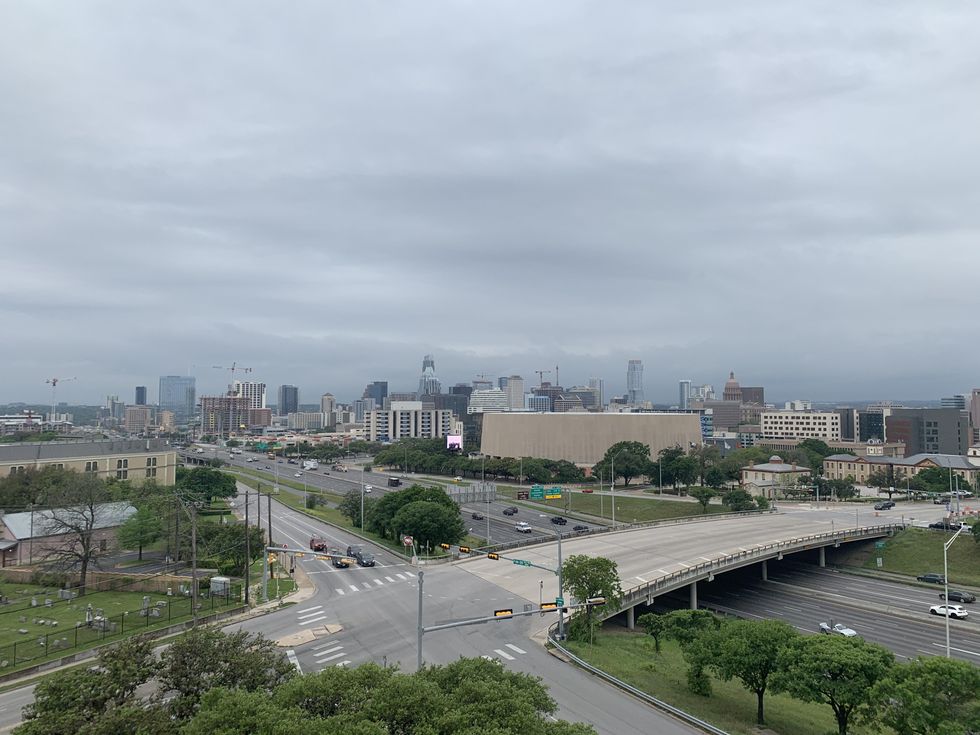 The downtown rental submarket has rebounded after a pandemic-fueled migration into more suburban areas. (Emma Freer/Austonia)
The second-place submarket has an average rental rate of $2.57, which would put an average unit at $2,248.75.
Although the pandemic led residents to migrate out of downtown areas all over the country, demand is picking up as restrictions ease and urban amenities—bars, restaurants and crowds—regain their appeal. "Now that we're opening back up, you're seeing everything go right back to where it was," Reed said.
3. UT / Mueller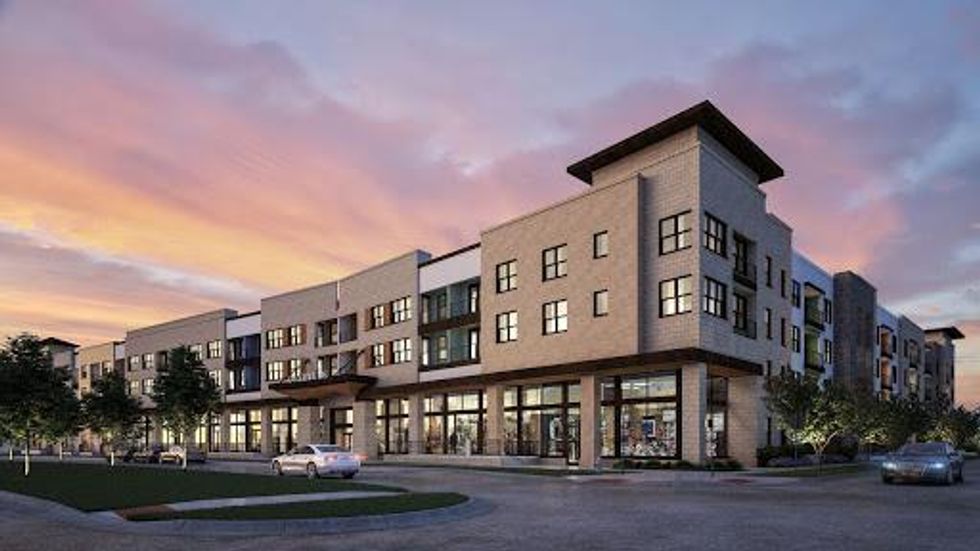 West Campus and the Mueller development came in third. (Mueller Austin)
The average rental rate in this submarket is $1.94, which would put an average unit at $1,697.50.
The return of students has helped buoy the rebound in West Campus, Reed said. The Mueller development similarly offers a central location and walkability. It also includes a diverse mix of Austin favorites such as Kerbey Lane Cafe, Torchy's and Alamo Drafthouse; plenty of green space; and fewer house parties.
4. Round Rock / Georgetown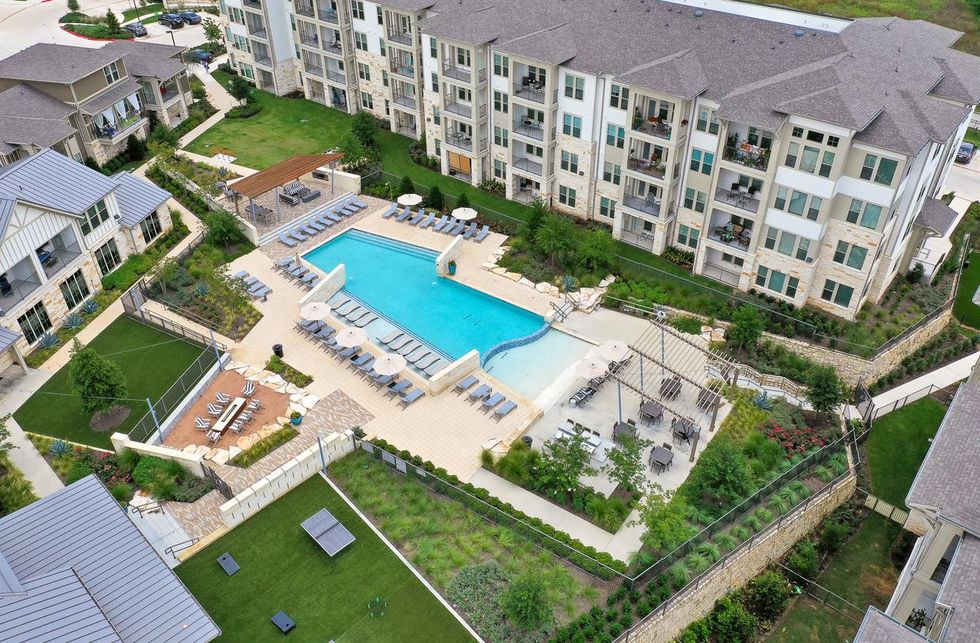 Suburban markets, including Round Rock / Georgetown, are attractive to those renters who are priced out of more urban areas or want more space. (Bexley Round Rock)
The average rental rate in this suburban submarket is $1.36, which would put an average unit at $1,190—or $145 less than the greater Austin average.
Fast-growing Round Rock and Georgetown offer family friendliness, affordability and a small town vibe thanks to beloved institutions such as Round Rock Donuts. But they also benefit from being part of a major metro, with big-time employers such as Dell and Kalahari in Round Rock and AirBorn and St. David's Hospital in Georgetown.
5. Pflugerville / Tech Ridge / Wells Branch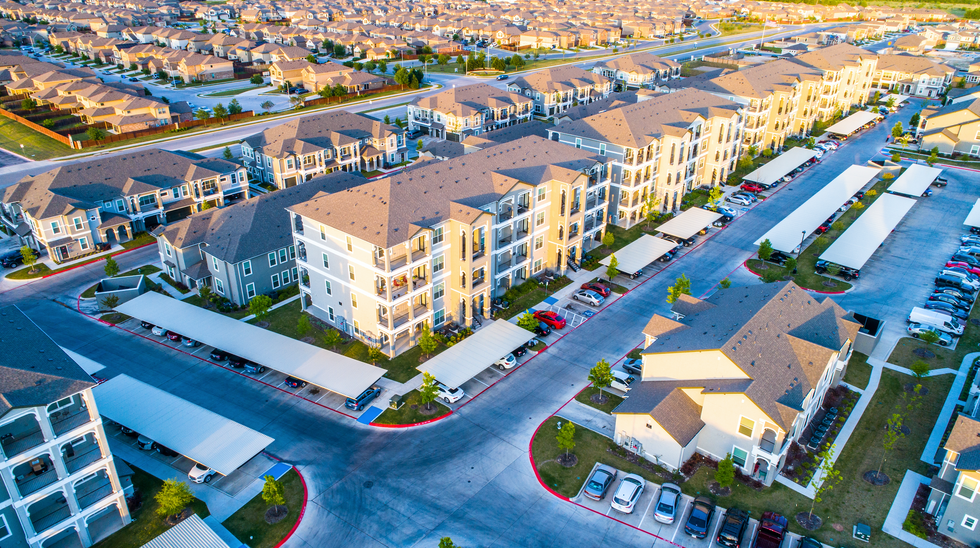 (Shutterstock)
Similar to Round Rock / Georgetown and Cedar Park / Leander / Four Points, the average rental rate in this suburban submarket is $1.37, which would put the average unit at $1,198.75 a month.

These northeastern suburbs also offer small-town charm—the first season of Friday Nights Light was filmed in Pflugerville—and affordability as well as relatively quick access to downtown Austin.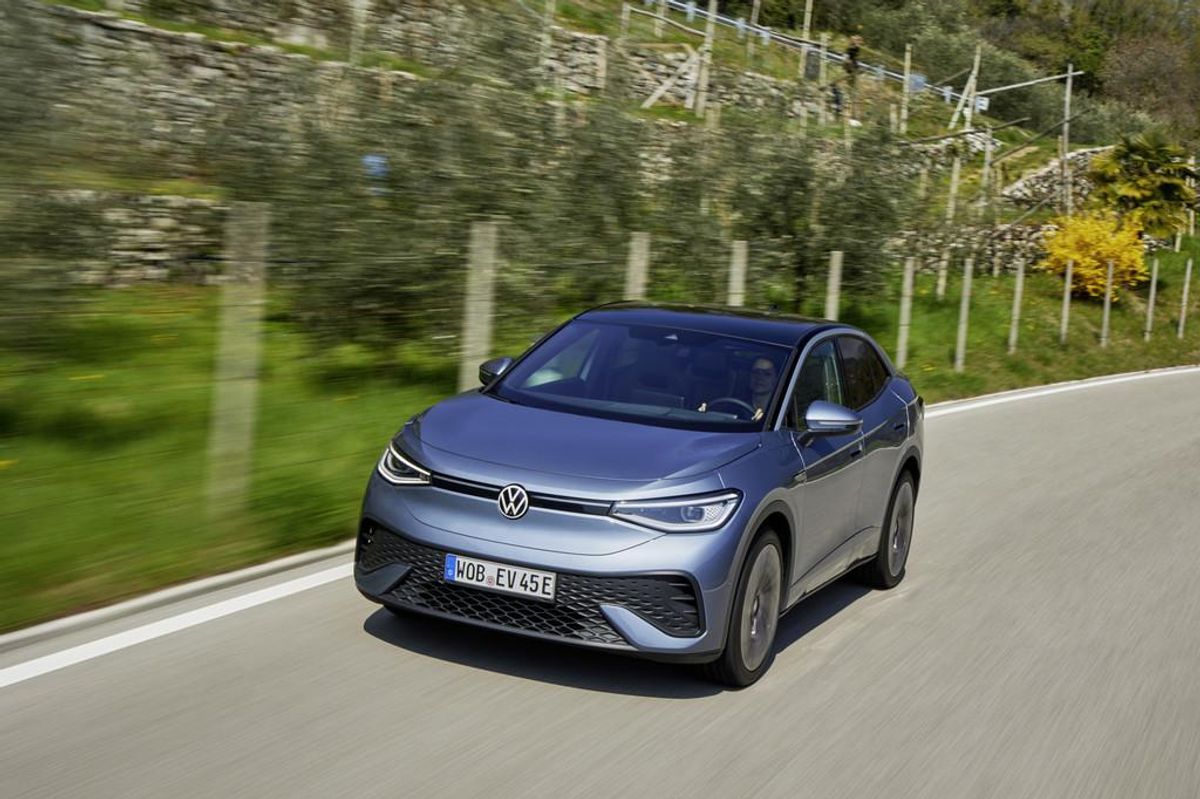 Whether you're making the switch out of a gas-powered car or thinking of adding another EV into the mix, tax credits could go away for your desired car.
The climate-health-tax package could become law soon. And while Democrats had aimed to expand consumer tax credits for battery-powered vehicles Sen. Joe Manchin called for some supply chain requirements in order to go along with the broader bill.
The Alliance for Automotive Innovation estimates that'll cut vehicles eligible for the credits from 72 to 25. Brands eligible for a tax credit include BMW, Ford and Rivian. As Electrek reports, sales can push manufacturers over the predetermined threshold of qualified sales, and Tesla is part of that group.
For some EV owners, however, this incentive wasn't an influence on their decision anyway.
Anuarbek Imanbaev, VP of the Tesla Owners Club Austin, said the credit played very little role in his decision to get a Tesla.
He views his first Tesla as a more luxurious type of purchase that's a different approach than what other car shoppers have.
"That's a different segment," Imanbaev said. "I think in that segment, it was nice to have, but it wasn't anything that affected whether I would buy the vehicle or not."
Still, Imanbaev thinks for those shopping for vehicles up to about $65,000, the tax credit could increase demand.
Reginald Collins, a sales professional at Onion Creek Volkswagen, has talked to the clients who weigh cost more when buying a vehicle and he said the tax credit is a "huge deal."
"On top of the fact that you're not paying for any gas. And you're saving Earth, it's not a combustion vehicle," Collins said, referring to Volkswagen's ID.4 that people can buy with a $7,500 tax credit.
What's its appeal over a Tesla or other electric vehicles?
"Just the flexibility of it, it's much less expensive," Collins said.
And while EVs require some wait—Collins estimates the ID.4 taking about 8 to 10 months— he also said that the plant in Chattanooga, Tennessee is making for faster production.
"If you need parts, you can order them from the states instead of ordering them in Germany," Collins said. "So if you have customer issues they can get parts quicker."
So if you're trying to get a deal on an EV, you may need to act quickly. The Senate sent the plan, known as the Inflation Reduction Act, to the House earlier this week meaning it could be headed to President Biden's desk soon.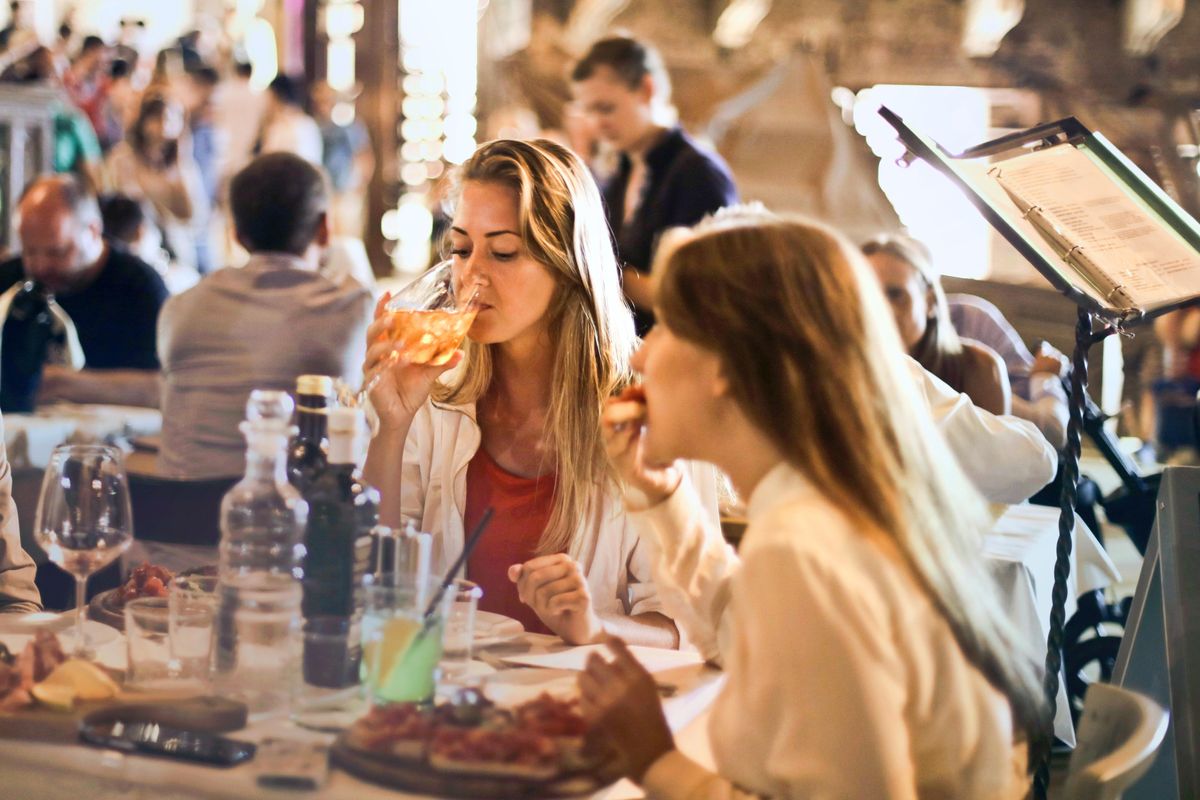 A chain of plant-based restaurants and wellness centers is getting its start in Austin.
Following time in executive-level positions with Austin-started Whole Foods Market, Betsy Foster, former senior vice president, retiring co-founder and CEO John Mackey and former Whole Foods co-CEO Walter Robb are onto their next project: a startup called Healthy America LLC.
The venture raised $31 million from investors earlier this year to create a national network of wellness centers and vegetarian restaurants.
Bloomberg reported on a now-closed job posting for Healthy America, which described it as "an evidence-based lifestyle company, leading the convergence of culinary, healthcare, and wellness."
The posting mentions an aim to "meaningfully transform the health and wellbeing of individuals." Aside from food, educational, fitness and spa services may also be offered.
Incorporated in 2020, Healthy America seems to be at an office near 38th Street and Lamar Boulevard, the
Austin Business Journal
reports.