Get connected with our daily update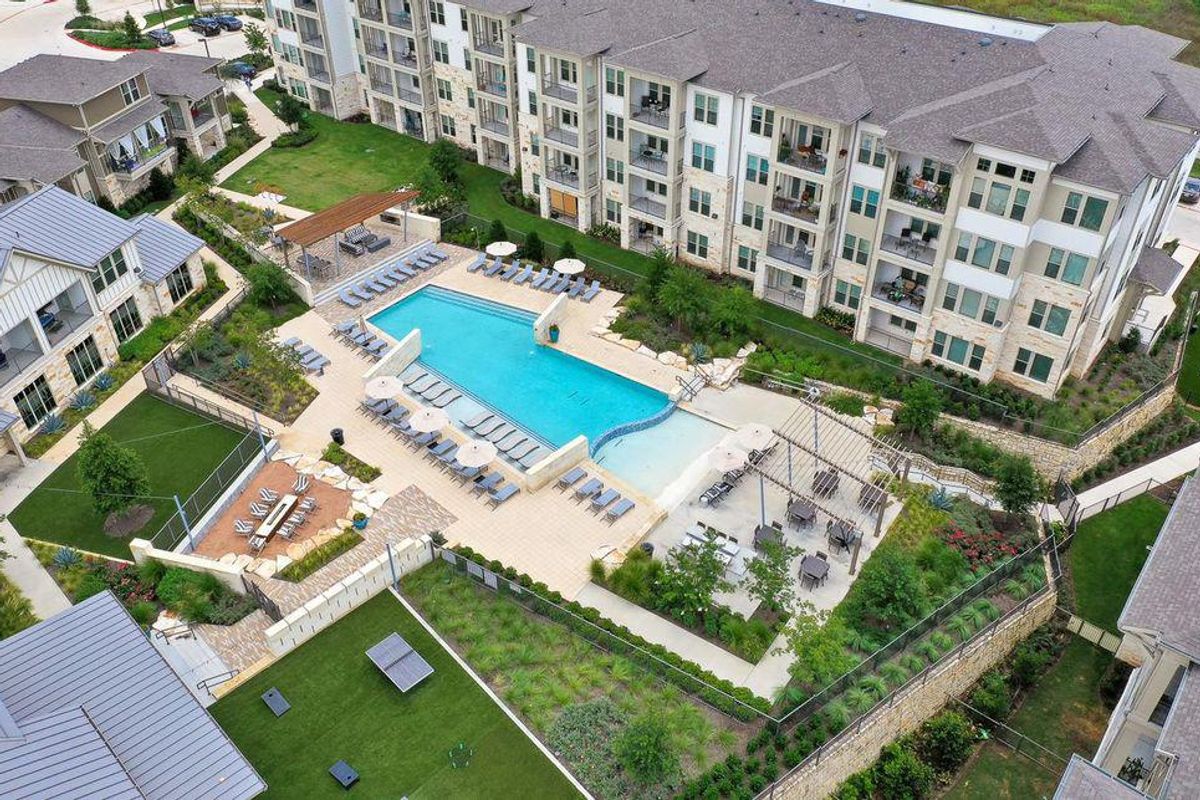 Austin rents have surpassed pre-pandemic levels after a temporary slump that was a rare boon to tenants. The most in-demand submarkets right now are:
---
This ranking is based on a combination of factors, including the average rent, rental rate growth and absorption, which measures how many units were leased against how many were vacated, according to a market report from ApartmentData.com.

1. Cedar Park / Leander / Four Points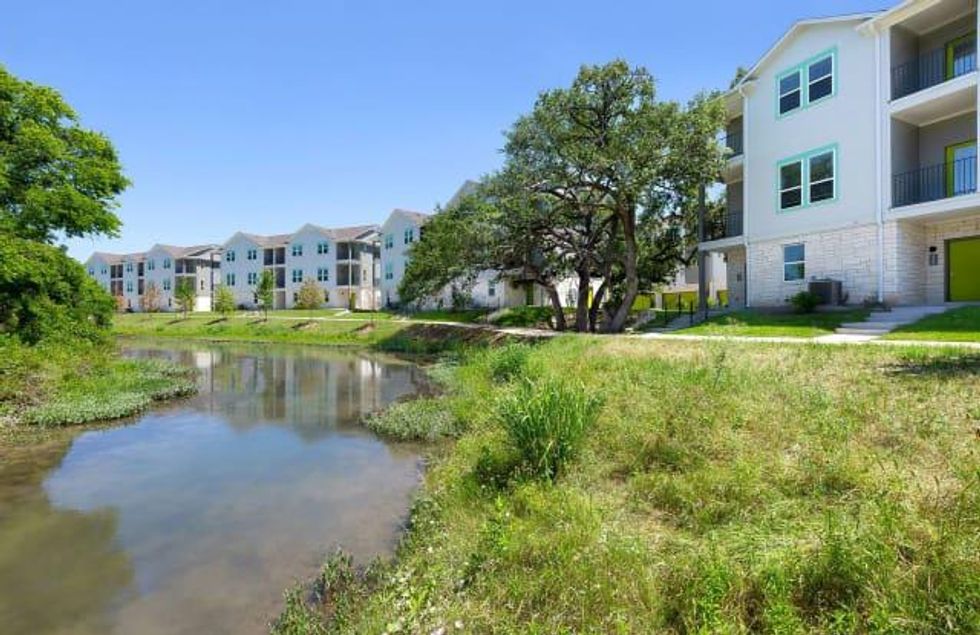 Trail Oaks apartments in Leander. (Apartment List)
The top-ranked submarket has an average rental rate of $1.42 per square foot per month. The average size of an Austin apartment is 875 square feet, which would put a unit in this area at $1,242.50 a month, slightly less than the overall Austin average of $1,335.
Demand in suburban areas was growing pre-pandemic as renters were priced out of the urban core and only accelerated over the past year. "The pandemic really opened the eyes of Austin residents that there's a beautiful city outside of the urban core," said Cindi Reed, vice president of sales and development at ApartmentData.com.
Like the other suburban submarkets on this list, Cedar Park / Leander / Four Points offers a relatively affordable, family-friendly experience in beautiful the Hill Country only a short drive away from central Austin.
2. Downtown / South Congress / Barton Springs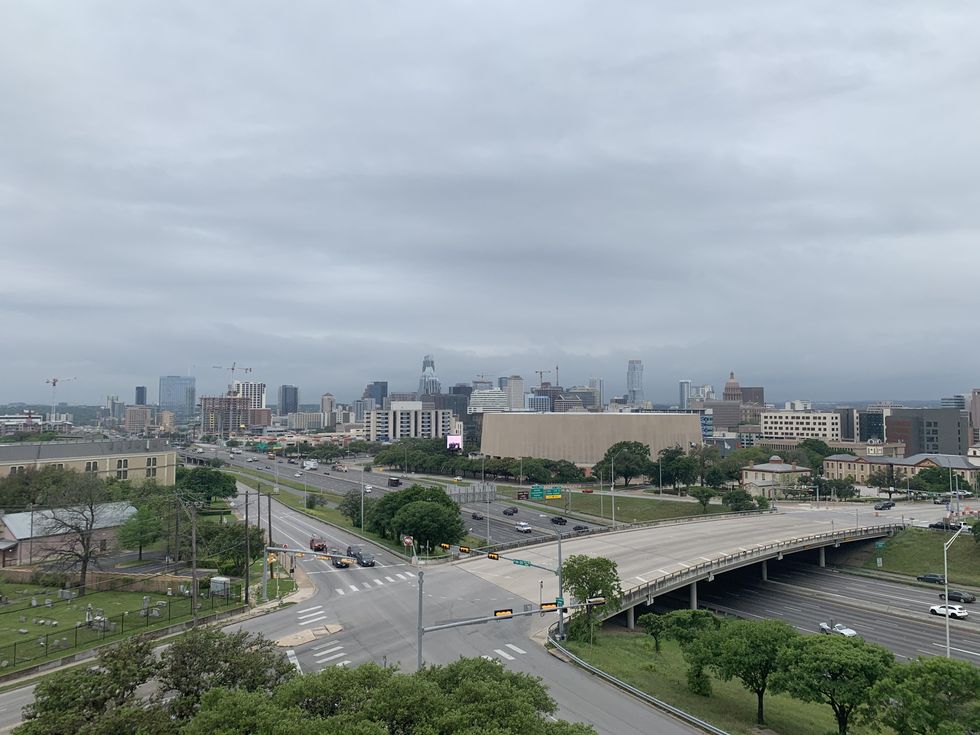 The downtown rental submarket has rebounded after a pandemic-fueled migration into more suburban areas. (Emma Freer/Austonia)
The second-place submarket has an average rental rate of $2.57, which would put an average unit at $2,248.75.
Although the pandemic led residents to migrate out of downtown areas all over the country, demand is picking up as restrictions ease and urban amenities—bars, restaurants and crowds—regain their appeal. "Now that we're opening back up, you're seeing everything go right back to where it was," Reed said.
3. UT / Mueller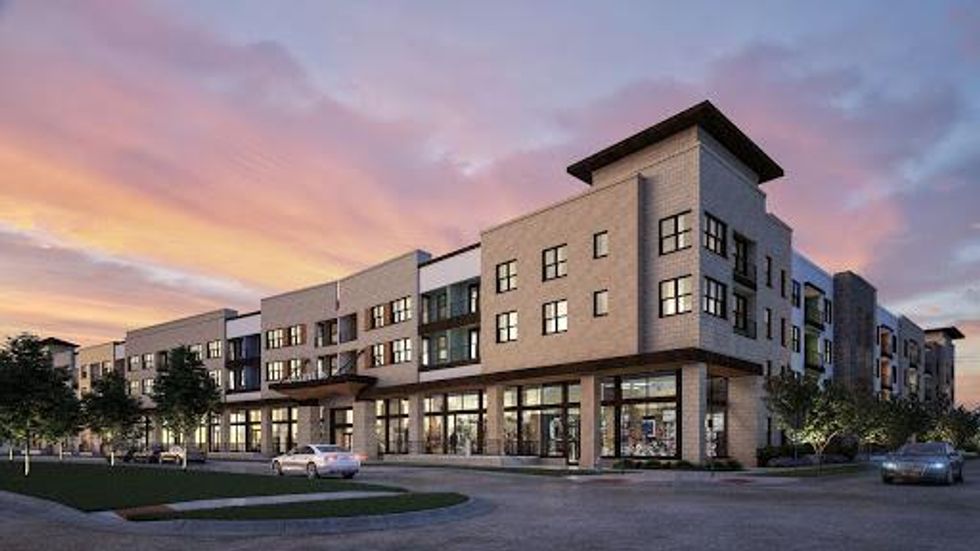 West Campus and the Mueller development came in third. (Mueller Austin)
The average rental rate in this submarket is $1.94, which would put an average unit at $1,697.50.
The return of students has helped buoy the rebound in West Campus, Reed said. The Mueller development similarly offers a central location and walkability. It also includes a diverse mix of Austin favorites such as Kerbey Lane Cafe, Torchy's and Alamo Drafthouse; plenty of green space; and fewer house parties.
4. Round Rock / Georgetown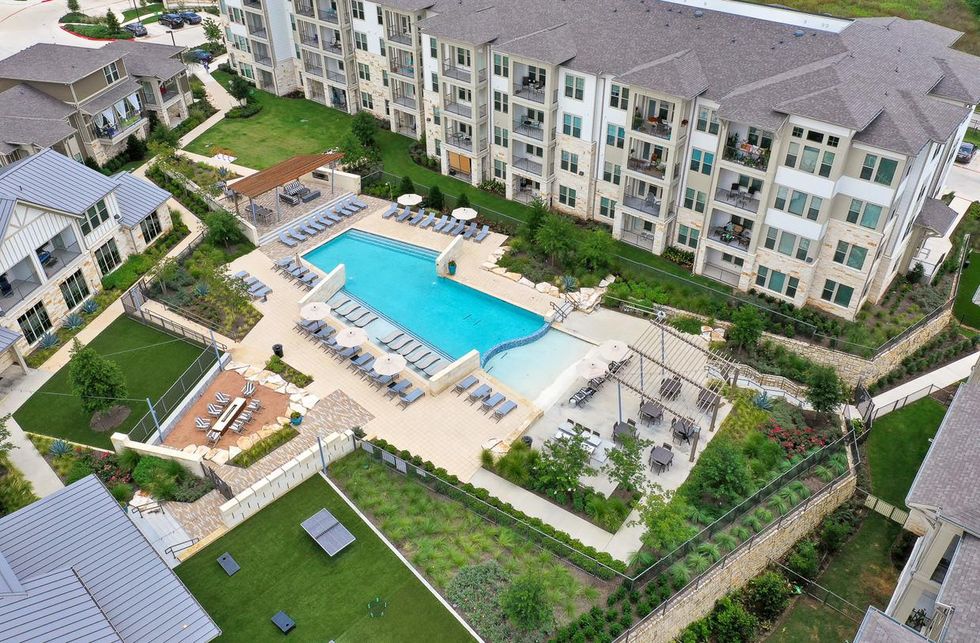 Suburban markets, including Round Rock / Georgetown, are attractive to those renters who are priced out of more urban areas or want more space. (Bexley Round Rock)
The average rental rate in this suburban submarket is $1.36, which would put an average unit at $1,190—or $145 less than the greater Austin average.
Fast-growing Round Rock and Georgetown offer family friendliness, affordability and a small town vibe thanks to beloved institutions such as Round Rock Donuts. But they also benefit from being part of a major metro, with big-time employers such as Dell and Kalahari in Round Rock and AirBorn and St. David's Hospital in Georgetown.
5. Pflugerville / Tech Ridge / Wells Branch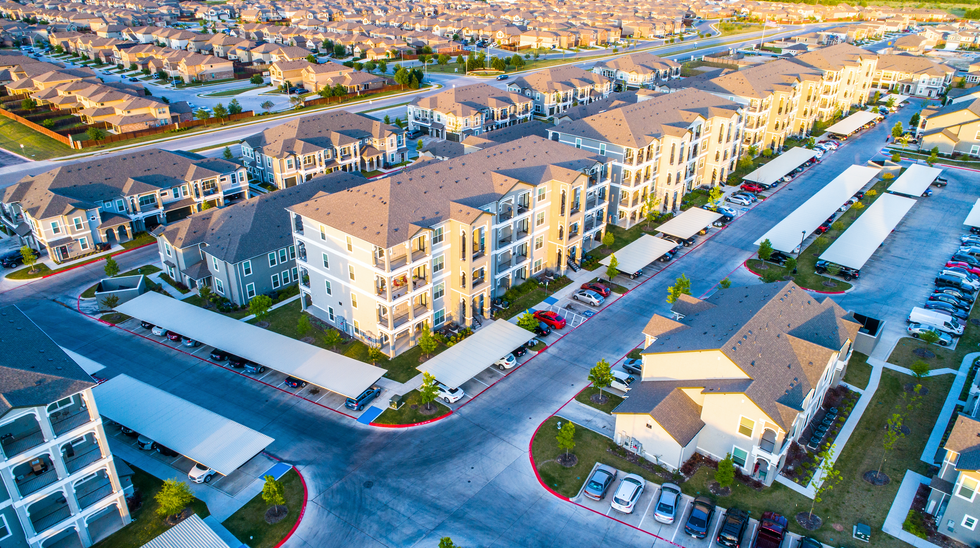 (Shutterstock)
Similar to Round Rock / Georgetown and Cedar Park / Leander / Four Points, the average rental rate in this suburban submarket is $1.37, which would put the average unit at $1,198.75 a month.

These northeastern suburbs also offer small-town charm—the first season of Friday Nights Light was filmed in Pflugerville—and affordability as well as relatively quick access to downtown Austin.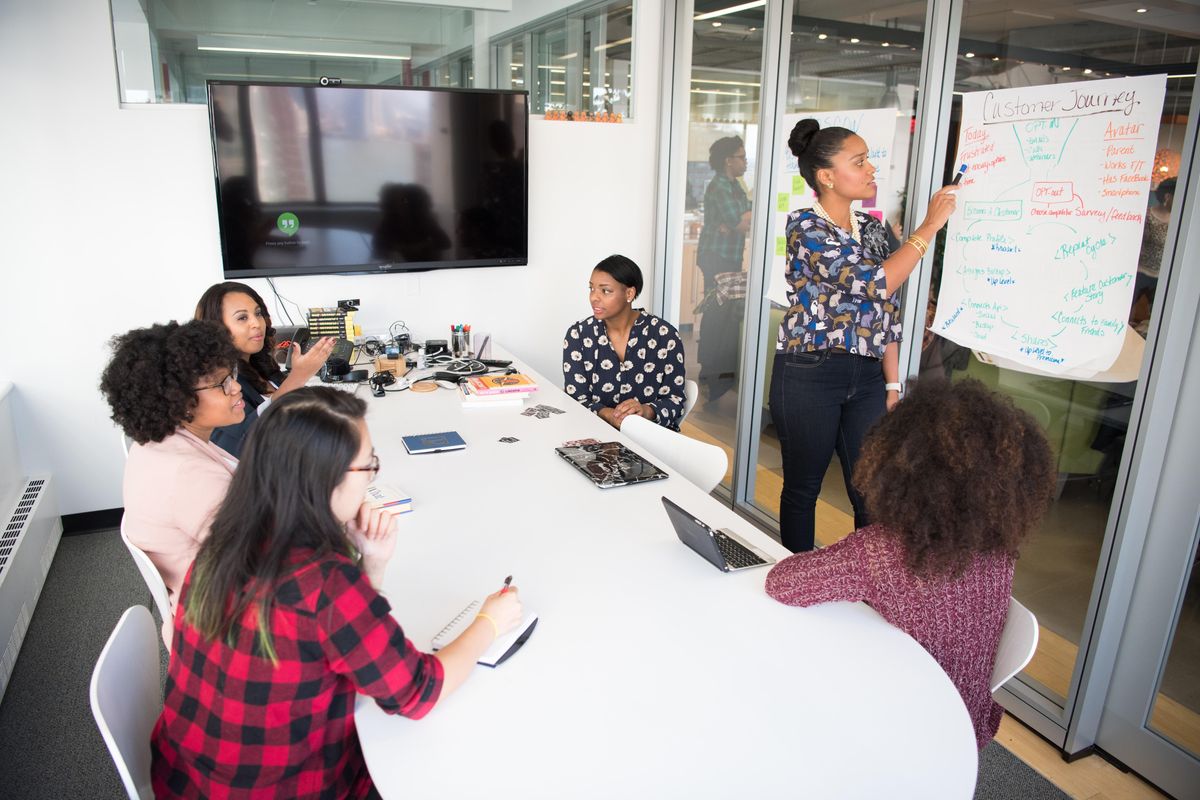 The 40-hour workweek has reigned since around the time of the Great Depression. But a new schedule gaining steam could lead some companies to throw out the practice of having employees clock in five days a week.
Promising results are coming out halfway into a six-month trial of four-day workweeks in the U.K. with 35 out of 41 companies responding to a recent survey saying they were "likely" or "very likely" to continue the reduced week after the pilot ends.
The trial, which began in June, is run by nonprofit 4 Day Week Global, think tank Autonomy, the 4 Day Week UK campaign and researchers at Cambridge University, Boston College and Oxford University. It involves 3,300 workers across 72 companies who are trying out one paid day off per week between Monday and Friday.
During the four-day week, 34% of companies reported that productivity "improved slightly" and 15% say it "improved significantly."
With the survey indicating that a four-day workweek could have some perks for companies and employees alike, will Austin join in on the trend?
On job searching tools like LinkedIn and Indeed, some jobs based in Central Texas are boasting a four-day work week. And Coltech Global, a recruiting firm based in London with a growing presence in Austin, began the four-day work week about a year ago.
Jessica Sutcliffe, a staffing consultant at Coltech, joined the company to help grow the U.S. market. She says due to the time difference between the U.S. team and the UK one, the company implemented a four-day week.
"I've found it very beneficial as it allows time to rest and complete life admin, whilst also enjoying life, travel and be able to come back to work rested/fulfilled outside of work, which ultimately helps focus inside of those core work hours," Sutcliffe said via email.
In an Instagram post, Coltech said that not only are employees feeling the benefits of being more refreshed in the mornings, having reduced illness and a less stressed atmosphere, but it's also improving their carbon footprint since there's less time spent traveling to the office and using energy.
Niki Jorgensen, director of service operations at human resources service provider Insperity, noted similar factors driving companies to make the change to a reduced work week.
"The most significant benefit for a company to adopt the four-day workweek is the improvement of employee morale," Jorgensen told Austonia via email. "Over the past two years, numerous studies have shown employees think a four-day workweek reduces stress and burnout. With reduced stress and burnout comes improved employee engagement."
And while Austin is already drawing in plenty of workers who are in their early careers, a four-day week may help companies stand out to that bracket's top talent even more.
"Companies can leverage this to make their company more appealing, especially to younger generations who strongly consider factors outside of compensation when choosing employment," Jorgensen said.
She went on to offer a few tips for making a smooth transition to a four-day week like setting expectations and staggering coverage so that it's still possible to see clients five days a week. Also, employers should be flexible. She says some employees may not be able to get 40 hours of work done in a shorter week due to responsibilities like childcare, so employers should consider how they can still accomplish their duties.
Before ditching the 40-hour workweek though, it can help to take a temperature check to see if an extra day off is the right fit for the workplace.
"Do not implement a flexible schedule such as the four-day workweek if business owners and managers cannot commit to the level of trust and flexibility needed to ensure the schedule's success," Jorgensen said.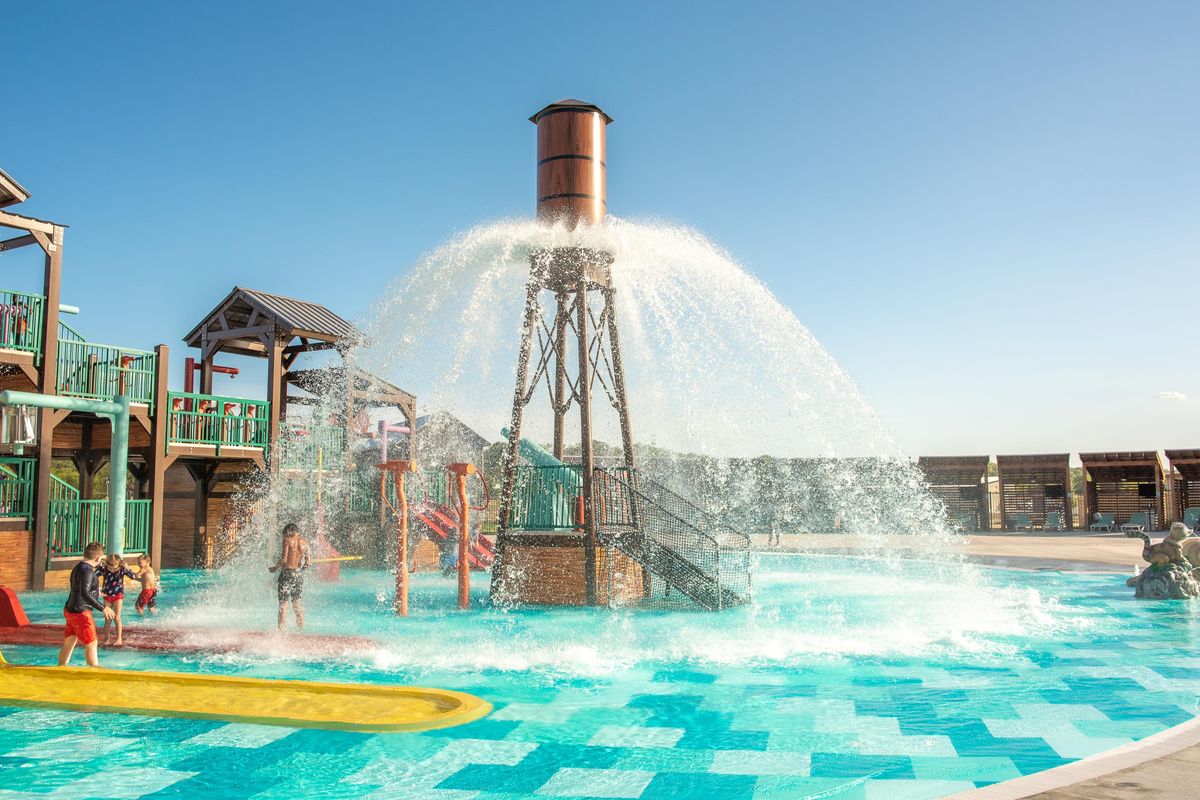 Camp Fimfo Waco
Camp Fimfo Waco, a brand new camping resort, is kicking off football and fall camping season in style! With top-notch amenities, premium accommodations, and 10 weekends of fall fun, there's no better place to have a fall camping getaway, especially if you're a Baylor football fan!
Fall promises to be a one-of-a-kind camping experience. From Sept. 16 to Nov. 24, weekends will be packed with fall-themed activities, including special Halloween weekends in October. Campers can enjoy activities like fall crafts, campground trick-or-treating, costume contests, site decorating, outdoor movie nights, and more!