Get connected with our daily update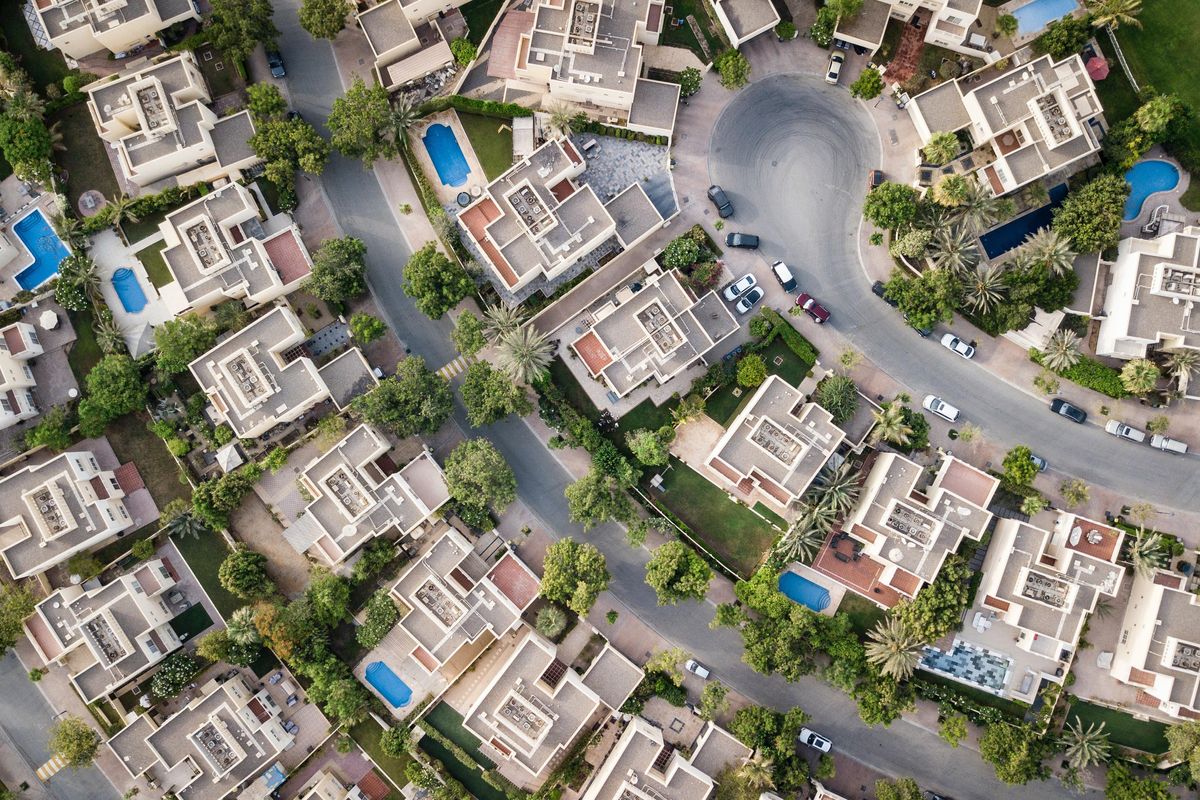 (Pexels)
Michael Turcotte and his wife began looking at homes near Research Boulevard early in the pandemic. "Before we could even put an offer on (a house), there'd be three offers," he told Austonia. "It's gone before you even get to counter-offer."
After experiencing this a few times, the couple decided to build their own house in a cul-de-sac off of I-35, near the Austin-Buda line. Between June, when their builder began work on the house, and August, the property value increased by $30,000, he said.
---
Turcotte, who manages a chiropractic and massage clinic at the airport, was dealing with a temporary shutdown due to the pandemic and worried that it would affect his ability to secure a loan for the home. He likened the purchasing process to a root canal.
"It's supposed to be a happy time to buy a house," he said. "But it's overshadowed by the lack of empathy and COVID and everything."
Turcotte is hardly the only homebuyer to have faced rejections in the wake of a record-breaking year for the Austin housing market.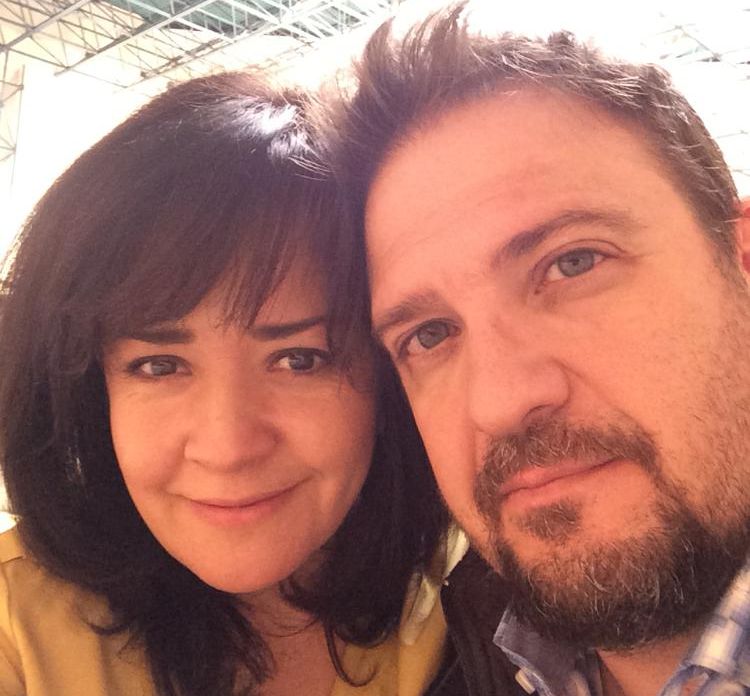 Michael Turcott and his wife decided to build a home in the South Austin-Buda area. (Michael Turcott)
The median sales price in the city of Austin rose nearly 19%, to $461,000, in December alone, and residential home sales increased 16.4% year-over-year, exceeding expectations despite—or more likely because of—the pandemic, according to the Austin Board of Realtors' year-end report. Meanwhile, an ongoing housing shortage and reluctance from sellers have pushed inventory to record-low levels. All this equals a hot housing market, but many prospective first-time homebuyers are left feeling burned.

The pandemic effect
The Austin housing market has been strong for years, and realtors and market analysts anticipated 2020 would follow suit given continued job creation and low mortgage rates.
"Austin was already kind of teed up for a good year," said Vaike O'Grady, Austin regional director for the housing market research firm Zonda.
When the pandemic began, things looked bleak for a couple of months. But the Austin housing market quickly rebounded.
"The growth in 2020 was exponential compared to what it was in '17, '18 and even into '19," ABoR President Susan Horton said.
This recovery was due to multiple factors: continued job creation, especially in the tech and professional services sectors; a healthy rate of relocations; and a millennial-heavy population, with many members starting families and looking for more space at home.
"Parents were literally going crazy," Horton said, adding that many families living in apartments or smaller homes were pushed by the pandemic and virtual learning to seek out a new home with more space.
Although the pandemic stoked demand, it had a dampening effect on supply.
Potential sellers, worried about the risk of exposure to COVID-19, held off on listing their homes. "People don't want strangers traipsing through their home in an open-house scenario," O'Grady said.
Some may also have been deterred by the challenge of finding a new home to move into given the competitiveness of the market—or just wanting to see how much their home would continue to appreciate.
"People that live in an area that they really like decided, 'I'm going to remodel,'" Horton said, which allowed more space—and more equity.
A perfect storm
Prospective first-time homeowners, looking for more space and a good investment, are caught in this squeeze.
"It's already scary and stressful," said Mark Strüb, owner of the local real estate firm Strüb Residential. "Now they're literally walking into a war."
@tolstoshev yeah, I already have a realtor and she's great but the housing market in Austin is awful right now hou… https://t.co/TIwkTrF6yE

— Brittany (@Brittany) 1611692663.0
When someone posted on the Austin subreddit lamenting the competitiveness of the local housing market, it had a thousand comments within 24 hours.
"I was asking my realtor about a house that had been on the market one day in the Brushy Creek area of (Round Rock) west of (I-35)," one person wrote on Thursday. "He laughed and said it literally had 78 offers that day and was already off the market."
Such high offer counts used to be gossip fodder among realtors. "Then it became almost normalized," Strüb said.
Alex Gilmore is an agent at Pauly Presley Realty and an Austin resident looking to buy her first home. So she's very familiar with the local housing market.
Gilmore and her clients are typically competing against 15 or 20 hopeful buyers when making an offer, and homes often go for tens of thousands of dollars above their asking price. "It has been very, very hard," she said.
Gilmore and her colleagues are advising clients to reconsider their search criteria to include new locations, different house sizes and new builds. "You kind of have to be more flexible than you originally wanted to be," she said.
In addition to the challenges the current market presents to buyers, it's also difficult for sellers.
"People are like, 'Oh, it must be a good time to be a seller,'" Strüb said. But he disputes this idea. "Who wants to sift through 90 offers … and break hearts all day long?"
Despite the current challenges, Strüb said there are some benefits to buying now, such as low interest rates and the potential to build equity quickly.
"If you can crack this nut that is Austin real estate right now, you will build wealth," Strüb said. "It will pay off in the end."

Turcotte feels this way.
"It kind of makes this a home a little more special, in a different way," he said of the bumpy road to homeownership. "We're happy to have just got through it."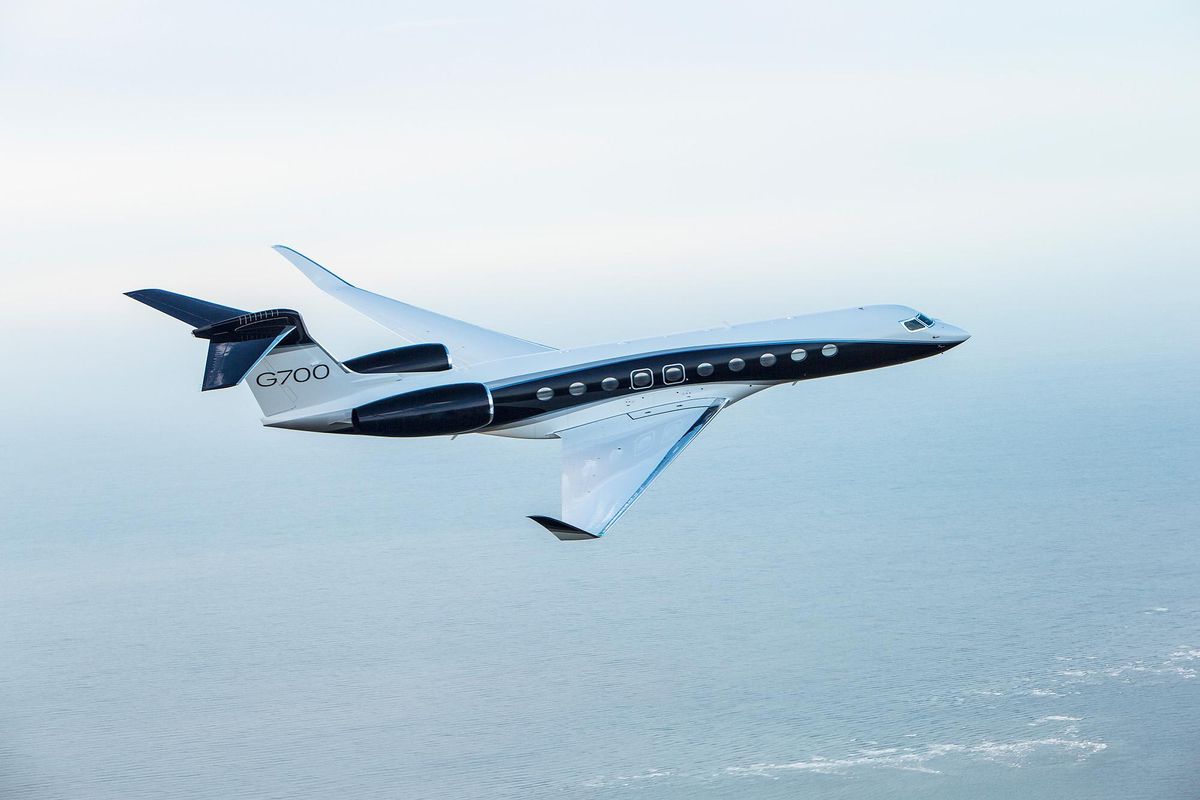 Elon Musk has placed an order for a new, top-of-the-line private jet: a Gulfstream G700, Austonia has learned. Delivery is expected in early 2023.
Billed as offering "the most spacious cabin in history," the aircraft seats 19 and soars above the rest of us at up to 51,000 feet. Base price: $78 million.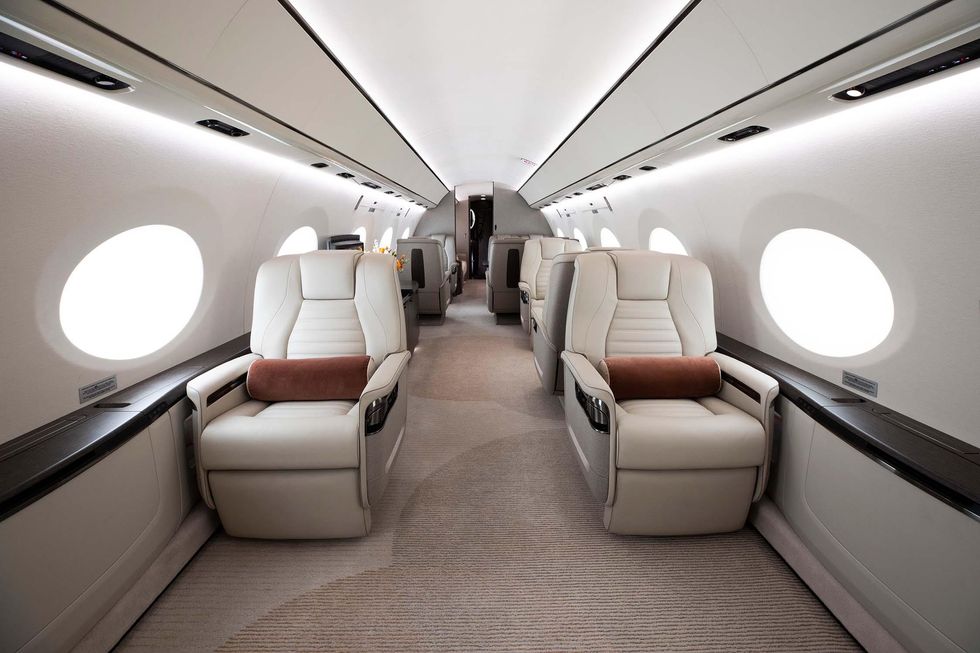 The Gulfstream G700 was awarded the 2022 International Yacht & Aviation Award for excellence in cabin design this year. (Gulfstream)
According to the Gulfstream website, the G700 can fly up to 7,500 nautical miles without refueling, enough range to fly nonstop from Austin to Hong Kong. Powered by two Rolls-Royce engines, it has its own Wi-Fi system, 20 oval windows measuring 28" x 21", and two lavatories.
The sweet new ride will replace his current top-of-line private jet: a 2015 Gulfstream G650, the aircraft that has been made somewhat famous by the automated @elonjet Twitter account, which tracks and reports his personal aircraft's movements using public data.
Musk has repeatedly championed "free speech" as a guiding ethic in his planned purchase of Twitter. Last December, Musk offered the teenager who built the @elonjet tracker $50,000 to shut it down, citing security concerns. It's still up.
According to the @elonjet account, Musk's jet last traveled to Austin, where it's been since June 23. The associated data says that his flight to Austin burned $2,573 worth of aviation fuel and discharged 4 tons of carbon dioxide.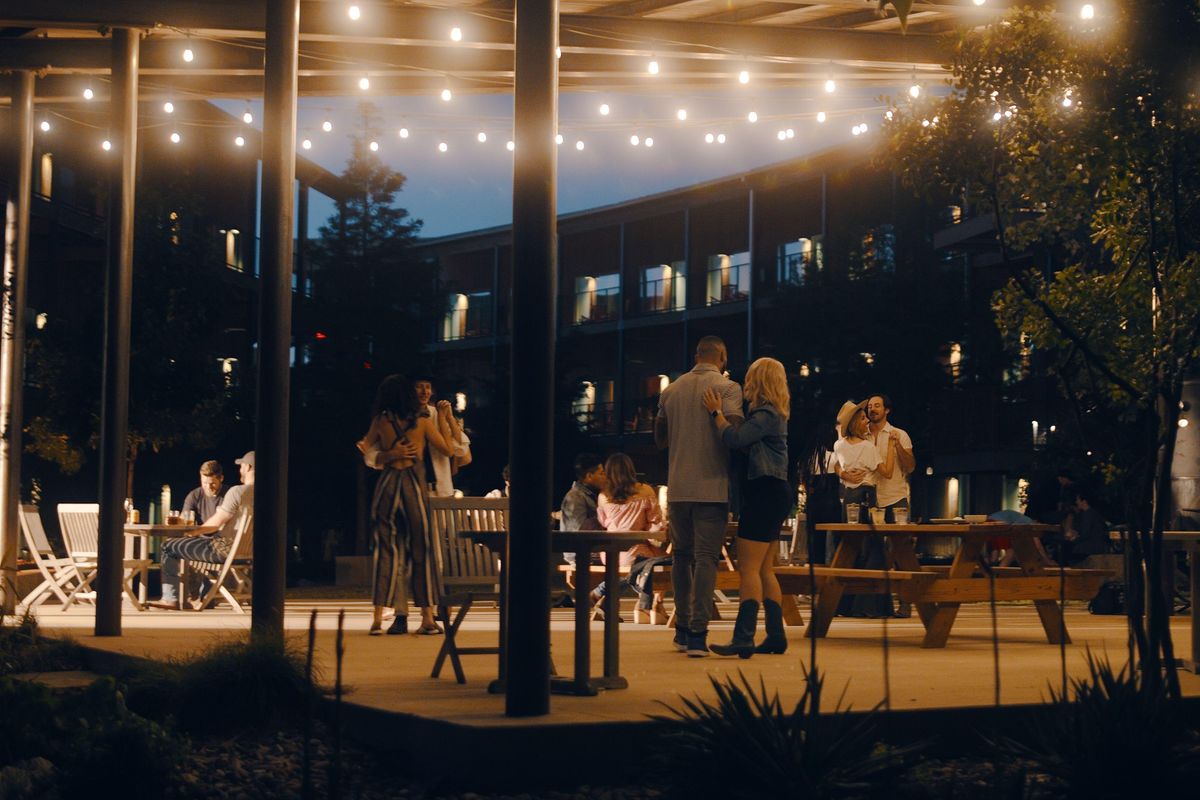 Live music and beer? Say no more. With a location in Austin, and others throughout Texas, the court hotels by the Valencia Hotel Group have a new offering for weekend stays: Live Music & Longnecks.
Enjoy live music all weekend long and check out the hotels' state-of-the-art amenities between sets. Make a splash in the pool, enjoy outdoor fire pits, or challenge your friends in a yard game while enjoying a weekend full of live music! Did we mention the package includes deluxe accommodations and a bucket of beer? Oh, and if you needed more convincing, this pet-friendly hotel means the whole family can join in on the fun.
The hotels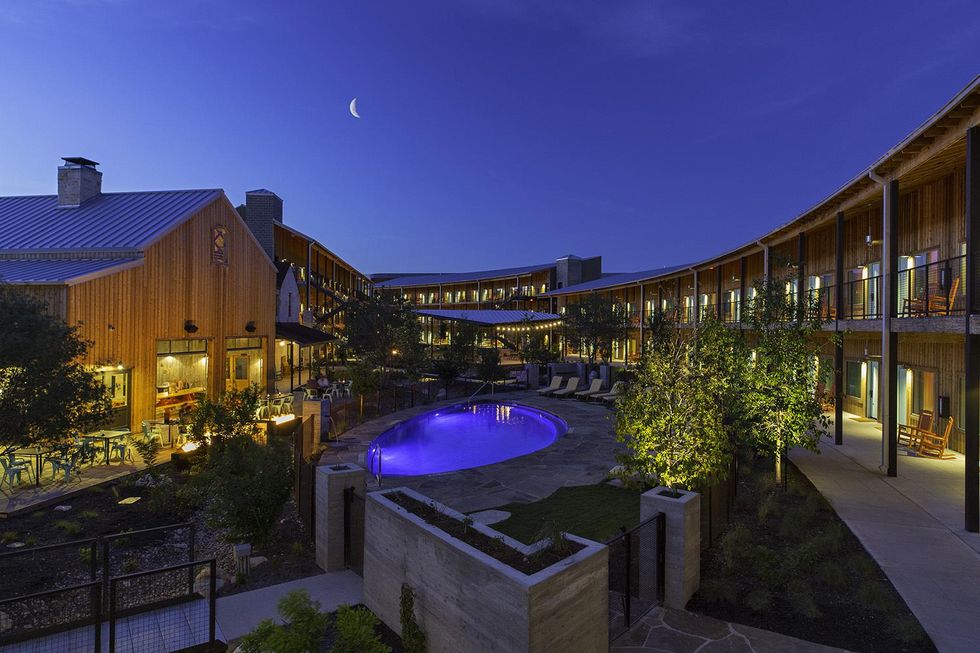 Explore any of the Court Hotels by Valencia Hotel Group for a memorable escape. Each property offers a unique experience remnant of yesteryear but with all of the modern amenities that make for a fun and comfortable stay. With acres of landscaped courtyards, relax and unwind in an outdoor environment perfect for doing everything or absolutely nothing at all. With locations in Austin, College Station, Irving, and Lubbock your urban retreat has never been so close.
The music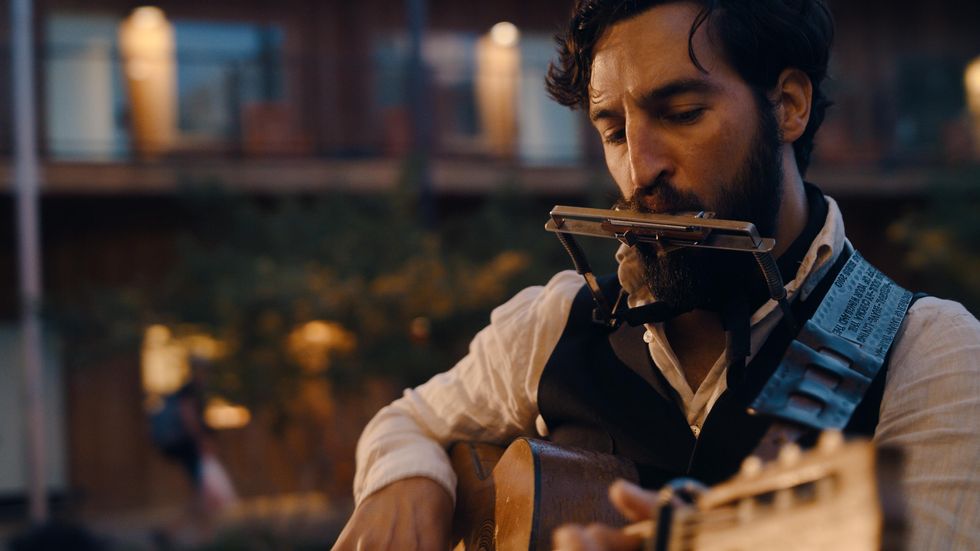 Locals and travelers alike are invited to enjoy the deep roots of Texas music all summer long with a robust lineup of live performances. From the banks of the San Antonio Riverwalk to Irving's manicured streets, Valencia's hotels are a place to gather and reconnect, offering uniquely Texan settings for the weekly performances.
"We're proud of the community we've fostered among Texas musicians and the many rising stars who perform at our properties," says Amy Trench, corporate director of brand marketing & PR for Valencia Hotel Group.
In Austin, you can catch good ol' fashioned Texas country by Drew Moreland and Clayton Gardner, bluegrass by Reagan Quinn, and much, much more.
With unique programming at each of Valencia's properties, there's something for everyone to enjoy all summer long.
The perks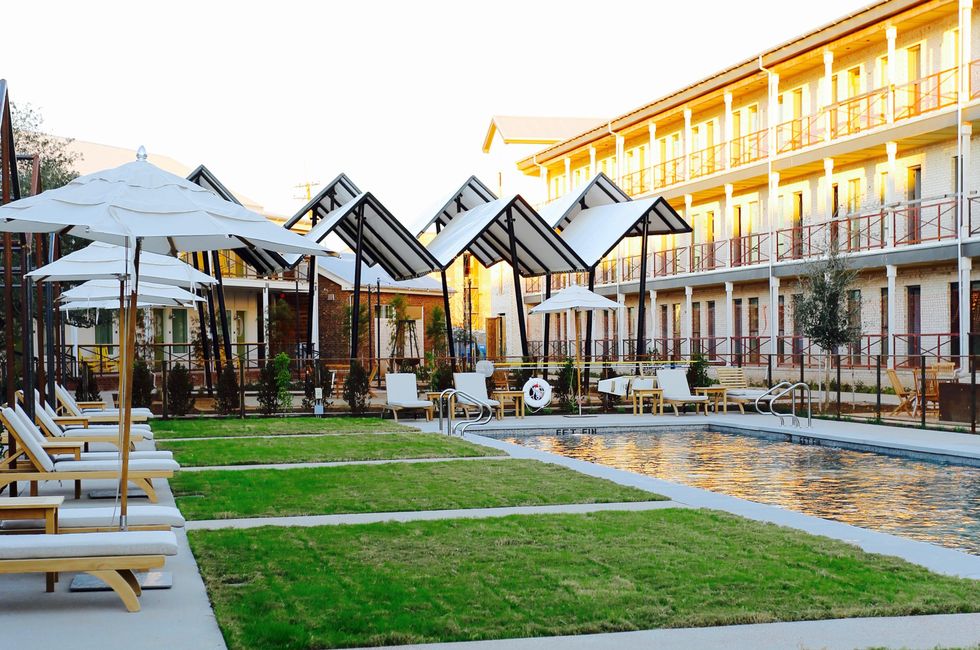 If you're a Valencia Hotel Group Rewards member, the perks are plentiful. Enjoy up to 10% off the Best Available Rate, and for a limited time, members can save up to 15% off a stay of 2 nights or more, for select stays in 2022.
But that's really just the beginning. At select locations, you can enjoy discounts on weeknight stays, a complimentary third night, or curated packages for a romantic getaway or a night of watching the Verde at Q2 Stadium. You'll also find special rates for AAA and AARP Members, educators, and front-line heroes including military, law enforcement, fire, and rescue workers.