Austonia AM
100% Austin news, info, and entertainment, straight to your inbox at 6 a.m. every morning.
In five minutes, you're fully informed and ready to start another great day in our city.
Get connected with our daily update
(Pexels)
Michael Turcotte and his wife began looking at homes near Research Boulevard early in the pandemic. "Before we could even put an offer on (a house), there'd be three offers," he told Austonia. "It's gone before you even get to counter-offer."
After experiencing this a few times, the couple decided to build their own house in a cul-de-sac off of I-35, near the Austin-Buda line. Between June, when their builder began work on the house, and August, the property value increased by $30,000, he said.
---
Turcotte, who manages a chiropractic and massage clinic at the airport, was dealing with a temporary shutdown due to the pandemic and worried that it would affect his ability to secure a loan for the home. He likened the purchasing process to a root canal.
"It's supposed to be a happy time to buy a house," he said. "But it's overshadowed by the lack of empathy and COVID and everything."
Turcotte is hardly the only homebuyer to have faced rejections in the wake of a record-breaking year for the Austin housing market.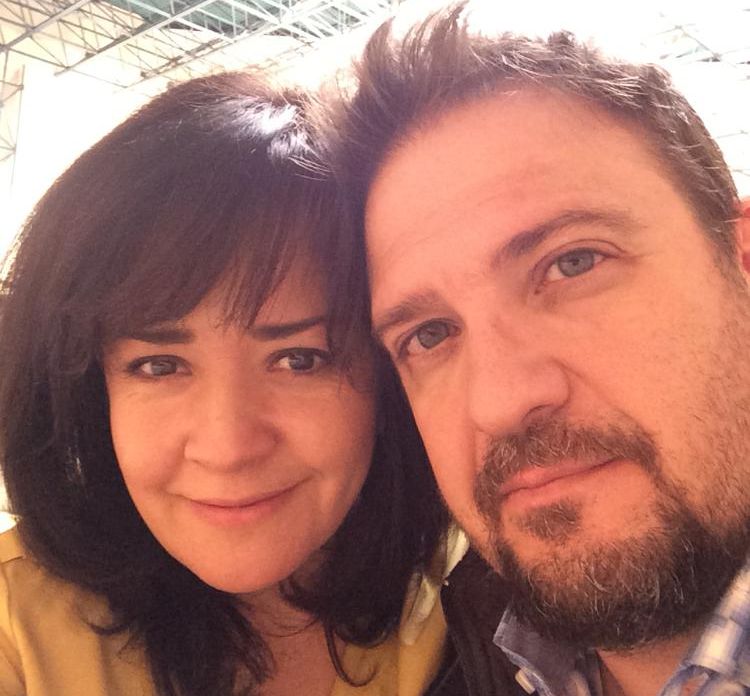 Michael Turcott and his wife decided to build a home in the South Austin-Buda area. (Michael Turcott)
The median sales price in the city of Austin rose nearly 19%, to $461,000, in December alone, and residential home sales increased 16.4% year-over-year, exceeding expectations despite—or more likely because of—the pandemic, according to the Austin Board of Realtors' year-end report. Meanwhile, an ongoing housing shortage and reluctance from sellers have pushed inventory to record-low levels. All this equals a hot housing market, but many prospective first-time homebuyers are left feeling burned.

The pandemic effect
The Austin housing market has been strong for years, and realtors and market analysts anticipated 2020 would follow suit given continued job creation and low mortgage rates.
"Austin was already kind of teed up for a good year," said Vaike O'Grady, Austin regional director for the housing market research firm Zonda.
When the pandemic began, things looked bleak for a couple of months. But the Austin housing market quickly rebounded.
"The growth in 2020 was exponential compared to what it was in '17, '18 and even into '19," ABoR President Susan Horton said.
This recovery was due to multiple factors: continued job creation, especially in the tech and professional services sectors; a healthy rate of relocations; and a millennial-heavy population, with many members starting families and looking for more space at home.
"Parents were literally going crazy," Horton said, adding that many families living in apartments or smaller homes were pushed by the pandemic and virtual learning to seek out a new home with more space.
Although the pandemic stoked demand, it had a dampening effect on supply.
Potential sellers, worried about the risk of exposure to COVID-19, held off on listing their homes. "People don't want strangers traipsing through their home in an open-house scenario," O'Grady said.
Some may also have been deterred by the challenge of finding a new home to move into given the competitiveness of the market—or just wanting to see how much their home would continue to appreciate.
"People that live in an area that they really like decided, 'I'm going to remodel,'" Horton said, which allowed more space—and more equity.
A perfect storm
Prospective first-time homeowners, looking for more space and a good investment, are caught in this squeeze.
"It's already scary and stressful," said Mark Strüb, owner of the local real estate firm Strüb Residential. "Now they're literally walking into a war."
@tolstoshev yeah, I already have a realtor and she's great but the housing market in Austin is awful right now hou… https://t.co/TIwkTrF6yE

— Brittany (@Brittany)1611692663.0
When someone posted on the Austin subreddit lamenting the competitiveness of the local housing market, it had a thousand comments within 24 hours.
"I was asking my realtor about a house that had been on the market one day in the Brushy Creek area of (Round Rock) west of (I-35)," one person wrote on Thursday. "He laughed and said it literally had 78 offers that day and was already off the market."
Such high offer counts used to be gossip fodder among realtors. "Then it became almost normalized," Strüb said.
Alex Gilmore is an agent at Pauly Presley Realty and an Austin resident looking to buy her first home. So she's very familiar with the local housing market.
Gilmore and her clients are typically competing against 15 or 20 hopeful buyers when making an offer, and homes often go for tens of thousands of dollars above their asking price. "It has been very, very hard," she said.
Gilmore and her colleagues are advising clients to reconsider their search criteria to include new locations, different house sizes and new builds. "You kind of have to be more flexible than you originally wanted to be," she said.
In addition to the challenges the current market presents to buyers, it's also difficult for sellers.
"People are like, 'Oh, it must be a good time to be a seller,'" Strüb said. But he disputes this idea. "Who wants to sift through 90 offers … and break hearts all day long?"
Despite the current challenges, Strüb said there are some benefits to buying now, such as low interest rates and the potential to build equity quickly.
"If you can crack this nut that is Austin real estate right now, you will build wealth," Strüb said. "It will pay off in the end."

Turcotte feels this way.
"It kind of makes this a home a little more special, in a different way," he said of the bumpy road to homeownership. "We're happy to have just got through it."
Matthew McConaughey is reportedly weighing a run for Texas governor in 2022.
The Austin resident and Oscar winner has been "quietly making calls to influential people in Texas political circles, including a deep-pocketed moderate Republican and energy CEO" as he decides whether to run, according to Politico.
McConaughey said a gubernatorial run is "a true consideration" while on a March episode of Houston's "The Balanced Voice" podcast.
Although most political strategists doubt McConaughey's commitment and viability as a candidate, some are still intrigued by the possibility.
"I find it improbable, but it's not out of the question," Karl Rove, a top Republican strategist with a long history in Austin, told the political news site. He added that the big question is whether McConaughey would run as a Republican, a Democrat or an independent.
Brendan Steinhauser, an Austin-based GOP strategist, told Politico he's surprised McConaughey isn't being taken more seriously. "Celebrity in this country counts for a lot," he said. "It's not like some C-list actor no one likes. He has an appeal."

Texas Gov. Greg Abbott plans to run for a third term and remains popular among Republican voters, 77% of whom approve of his performance as of April, according to the Texas Politics Project.
Some strategists believe an independent McConaughey run would benefit Abbott. But a recent poll from The Dallas Morning News and the University of Texas at Tyler found that McConaughey would beat Abbott, 45% to 33%, with 22% opting for someone else.
Mimi Swartz, an executive editor at Texas Monthly, mulled a McConaughey run in a recent opinion essay from the New York Times. "Texas may not be ready for a philosopher king as a candidate, much less governor," she wrote. "May the best man win, man."
Some JuiceLand production facility workers and storefront employees are organizing to demand wage increases, better working conditions (including air conditioning in the warehouse) and pay transparency, among other asks. They are also calling on staff to strike and customers to boycott the Austin-based company until their demands are met.
JuiceLand responded on Saturday. "We are listening," the company wrote on their Instagram story. "JuiceLand crew now makes guaranteed $15 an hour or more companywide."
JuiceLand, which was founded in 2001 by Matt Shook and now has 35 locations in Austin, Houston and Dallas, acknowledged the rising cost of living across Texas and the added stress of the pandemic in an email to employees on Saturday, part of which @juicelandworkersrights shared on social media. "There's no denying that times are tough and financial security means more now than ever," the company wrote.
Organized JuiceLand workers rejected this proposal, according to a recent post on the @juicelandworkersrights Instagram account, and reiterated their demands.
"Cost of living in Austin is rising exponentially and will only continue to get worse with the tech boom," the post read. "$15 is barely a sustainable living."

Related Articles Around the Web