Get connected with our daily update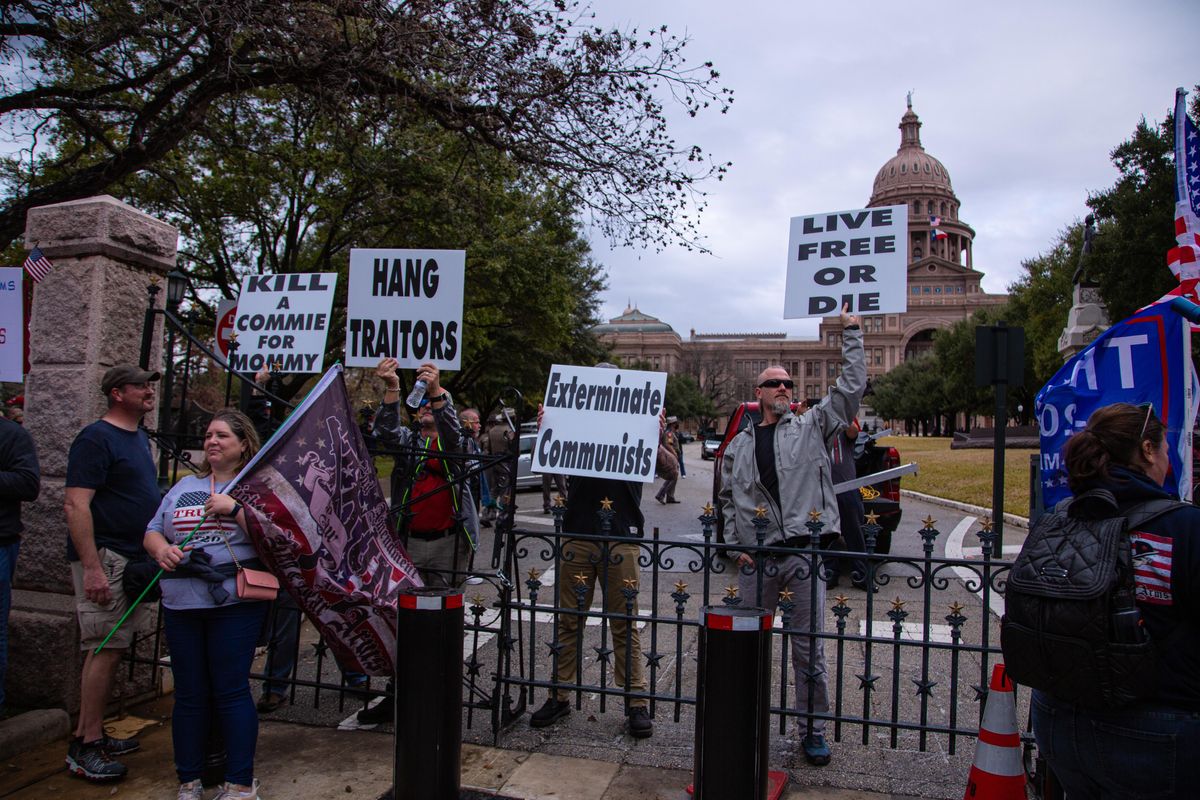 (Christa McWhirter)
After supporters of President Donald Trump stormed the U.S. Capitol in a deadly riot last week, the FBI circulated an internal bulletin warning of armed protests being held at all 50 state capitols at least until Inauguration Day.
Here in Austin, local and state law enforcement officials have ramped up security around the Texas Capitol, the Texas Legislature has adjourned until Jan. 26 and downtown businesses have boarded up their storefronts—again.
---
Law enforcement
The Texas Capitol reopened on Jan. 4. Two days later, it closed abruptly due to the Capitol riot, which was accompanied by a local protest of Trump loyalists with signs that read "Hang traitors" and vehicles decorated with Qanon hashtags. By Tuesday, it had reopened in time for the first day of the Texas legislative session. Lawmakers gathered for the first time in two years, amid the ongoing pandemic and under heavy security presence.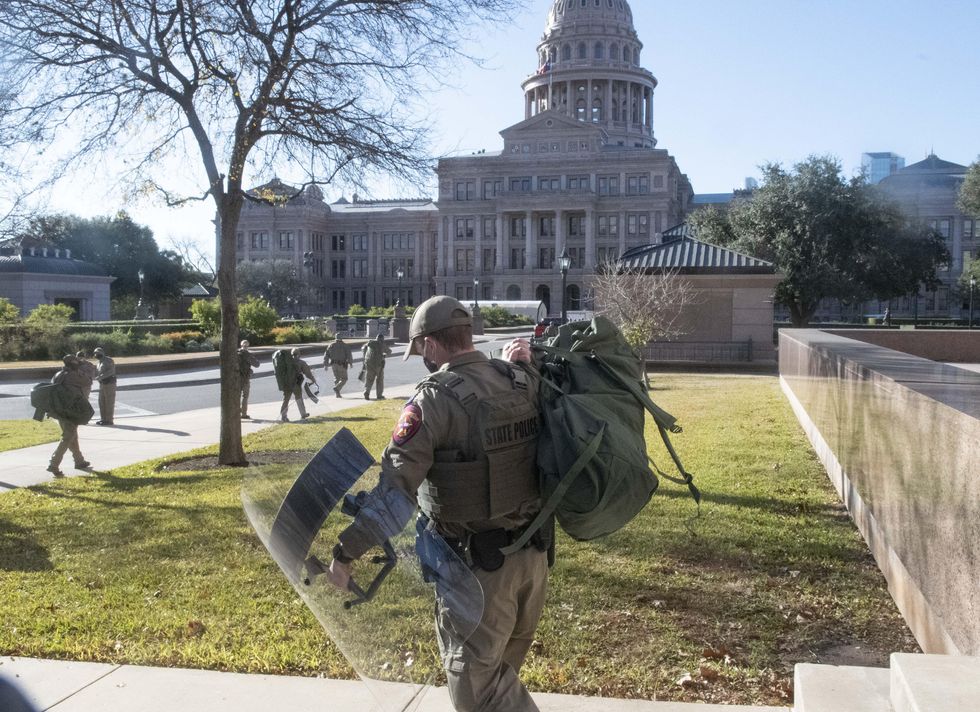 DPS troops lined the Texas Capitol Jan. 7 after pro-Trump protesters infiltrated the U.S. Capitol. (Bob Daemmrich)
The police presence will continue at least through Jan. 20, when President-elect Joe Biden and Vice President-elect Kamala Harris will be inaugurated.

The Texas Department of Public Safety has deployed additional officers to the Texas Capitol and "is continuously monitoring events and their impact on public safety," according to a statement shared with Austonia. "While we do not discuss operational specifics, DPS will continue to adjust our operations as needed to maintain public order and address potential threats."
DPS Director Steven McCraw told state senators this week that authorities are monitoring multiple sects, which could prompt the need for reinforcements if they decide to travel to the capital and band together, as the Austin American-Statesman reported Friday.
The Austin Police Department confirmed it has "reports of planned assemblies" in a similar statement. "We fully respect people's ability to exercise their First Amendment rights, and we will be prepared to respond as needed to ensure the community's safety," it read in part.
DPS has not requested the assistance of the Travis County Sheriff's Office, but the agency has a plan in place to respond if that changes, a spokesperson wrote in an email.
Meanwhile, federal law enforcement is also at work.
The San Antonio branch of the FBI said its "efforts are focused on identifying, investigating and disrupting individuals that are inciting violence and engaging in criminal activity," in a statement shared with Austonia.
And the U.S. Attorneys representing the four districts in Texas issued a press release on Wednesday headlined "Don't Mess With Texas," which announced their intent to prosecute any crimes committed at the Texas Capitol or elsewhere in violation of federal law.
Elected officials
After the riot at the U.S. Capitol, three Democratic state senators, including Sarah Eckhardt, D-Austin, sent a letter to Texas Gov. Greg Abbott, Lt. Gov. Dan Patrick and Speaker Dade Phelan asking them to prohibit firearms at the Texas Capitol on the opening day of the legislative session.
"As there are still individuals who are questioning the legitimate results of the November General Election, it is imperative we take action to prevent this anger from making its way into the halls of the Texas Capitol," they wrote.

The state Republican leadership denied the request.
"We've had security briefings and also had increased trooper presence for Opening Day," State Rep. Donna Howard, D-Austin, said in a statement shared with Austonia. "We all felt safe, protected and able to focus on the business of the people."
Two days into the session, both houses of the Texas Legislature adjourned until Jan. 26, which will keep lawmakers away from the Capitol until after Inauguration Day. Coupled with the increased police presence, this vote has led State Rep. Vikki Goodwin, D-Austin, to feel more safe. "That, of course, will help," she told Austonia.
But Goodwin remains concerned about the prospect of violence on Wednesday. "Of course, there will be those who show up at the Capitol, and I just think that people should be very wary and cognizant of what's going on around them," she said.
In the meantime, she is focused on her work as a legislator.
Last month, Goodwin filed a bill that would make it a class B misdemeanor to display a firearm while "attending or within 500 feet of a public demonstration." She was prompted to do so by the death of Garrett Foster, who was shot by an Uber driver while attending a Black Lives Matter protest in downtown Austin last July.
"If somebody is at a rally to express their point of view, we don't need that extra tension in the air," she said.
She also plans to be at the Capitol on Jan. 19, the day before the inauguration, to advocate against Confederate Heroes Day, a state holiday that sometimes conflicts with Martin Luther King Jr. Day, which is on Monday.
Local businesses
A handful of downtown businesses—including 7-Eleven, Total Men's Primary Care and a post office branch on Congress Avenue—have boarded up their storefronts ahead of Inauguration Day.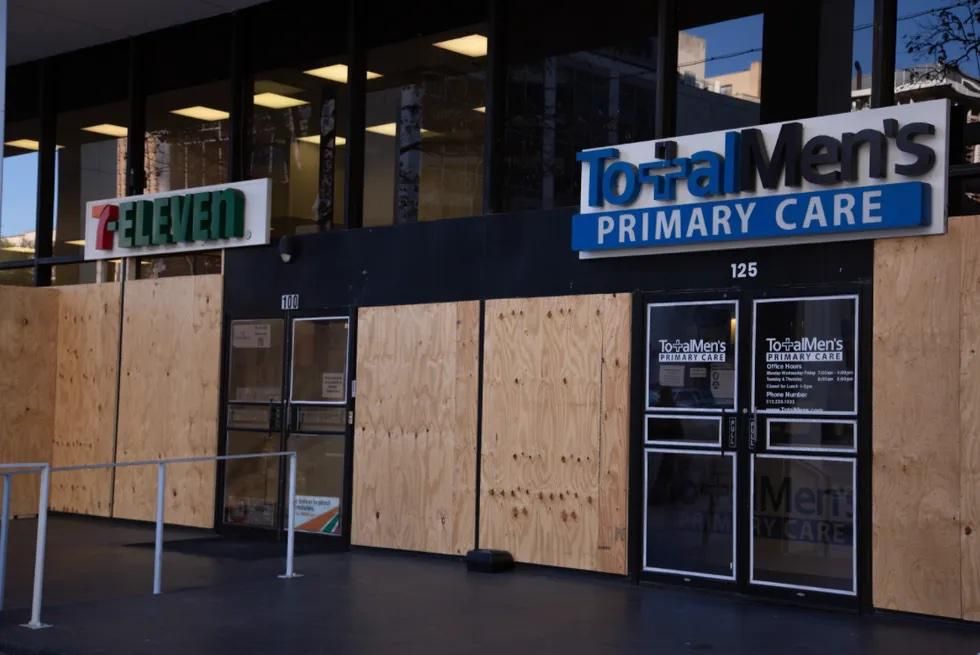 (Christa McWhirter)
Buford Snyder, who owns Snyder Commercial Glass Service, told KXAN that his company boarded up several businesses this week amid concern about looming protests.

Still, many storefronts remain uncovered.
Eric Joyner, a security guard in the area, says most of the buildings he patrols were untouched over the summer, when protestors gathered en masse in response to police violence and racial injustice. "You just never know what's going to happen though," he said.
Christa McWhirter contributed to this story.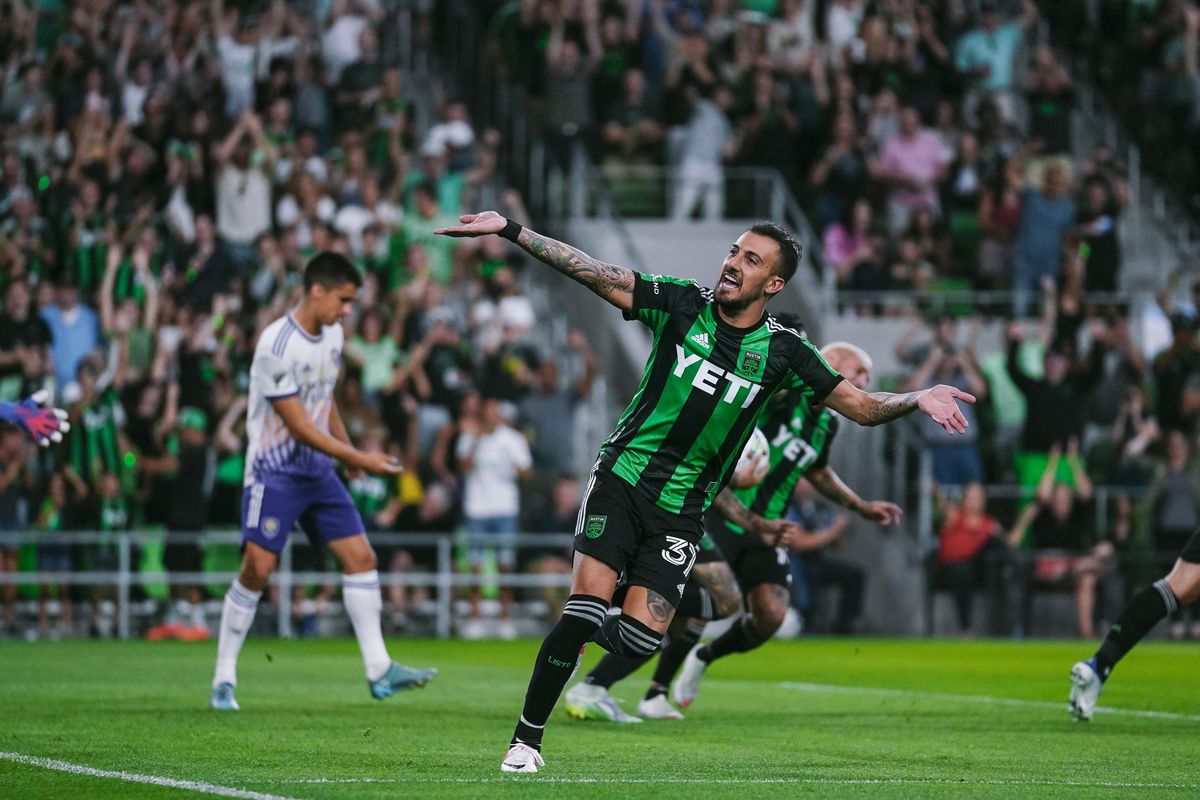 A first minute error gave Austin FC an early setback, but with the help of two red cards and two second-half goals, the Verde and Black still forced a last-minute tie in a messy home battle against Orlando City SC Sunday night.
With the 2-2 draw, Austin dropped from No. 1 in the MLS West conference but still earned a point in the standings thanks to a penalty kick goal from Sebastian Driussi and a breakthrough shot from striker Moussa Djitte, who scored his first goal with the club in the final minute of play.
Here are the top three takeaways from the match: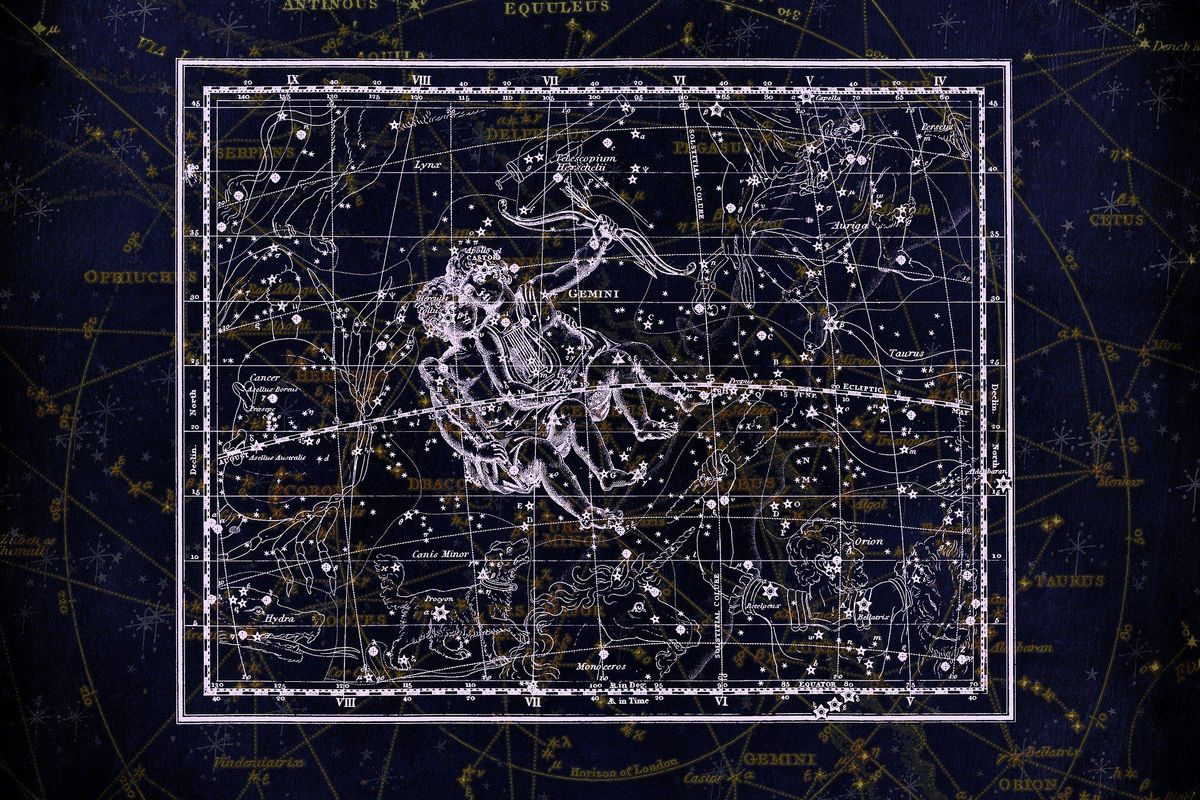 This Gemini season, starting today, is appropriately paradoxical, twisting and blending simple concerns with life's bigger, faster and more fiery quests.
Shortcuts: Aries, Taurus, Gemini, Cancer, Leo, Virgo, Libra, Scorpio, Sagittarius, Capricorn, Aquarius, Pisces
On Sunday, May 29, we'll experience one of the year's biggest calls to adventure in the Mars/Jupiter conjunction—a potent duo whose combined force will start to be especially strongly felt when Mars moves into Aries on May 24. Contrastingly, Mercury, the ruler of Gemini, will keep our mental temperament grounded and steady as they move slowly through the sensual, materially-oriented sign of Taurus for most of the month. These contrasting forces might be tricky to weave together—read ahead for tips on how your sign can find the right approach this month!
Gemini: May 21-June 20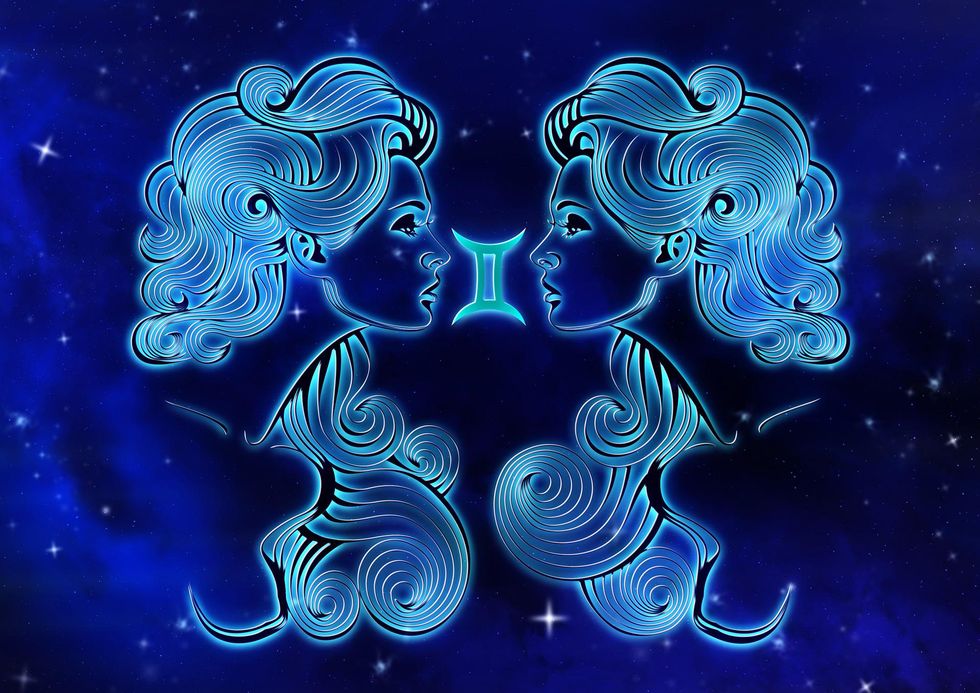 Gemini: May 21-June 20
Welcome to the season of your Solar Return, Gemini! This month will set the stage for your whole coming year, so it will be great to start it off on the right foot. The most important bit of cosmic context is Mercury moving slowly till the end of the month in the grounded sign of Taurus. This is an encouragement to savor your questions and conversations with the world, without needing to rush to answers and to mull over the elemental, fundamental aspects of your life. It would be great to give yourself perspective, especially by experiencing new environments and by moving through the world in a new manner. Allow yourself to be surprised! You might loosen some of your hardened beliefs, but don't discount the trustworthiness or substance of the new ideas you may stumble upon.
Cancer: June 21-July 22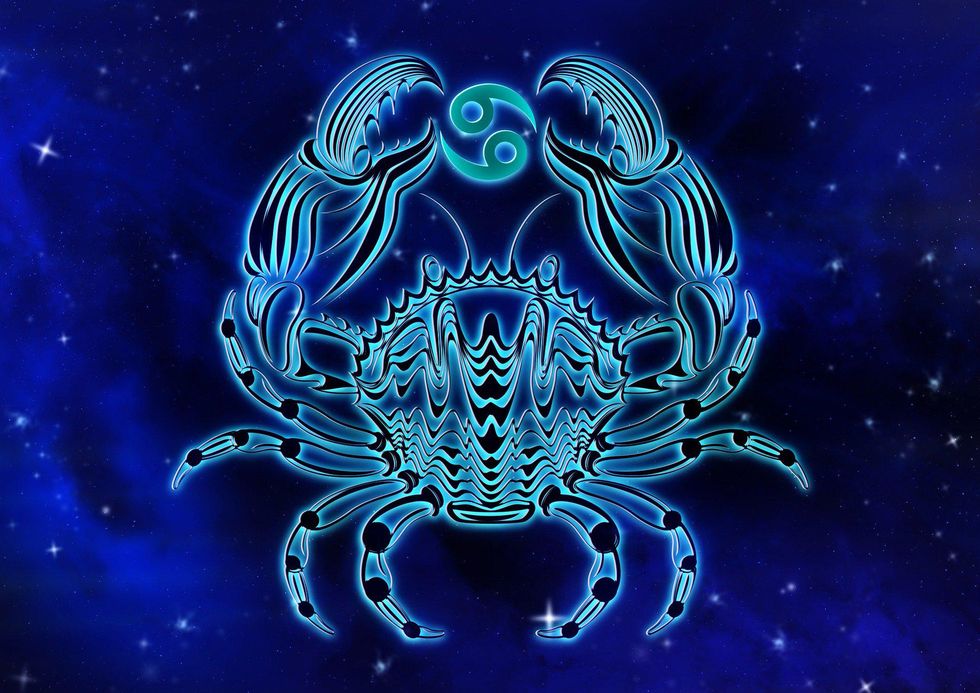 Cancer: June 21-July 22
For you, Cancer, the paradoxes of Gemini season have to do with inwardness and outwardness. On the one hand, you can expect your inner world to be as active as ever, swirling with meaningful thoughts and experiences needing to be digested. On the other, this month features a strong call to get out of your shell, open up to the world at large, and bravely share yourself—perhaps even in an unprecedented way! In transitioning between these extremes, the Moon can be as good a guide as ever—heading into and out of the New Moon on the 30th, you might focus on articulating and envisioning this burgeoning impulse and nourishing the terrain for its growth. As we ramp up to the full moon on the 14th, you might find small ways to embody, communicate and make real this developing dream.
Leo: July 23-Aug 22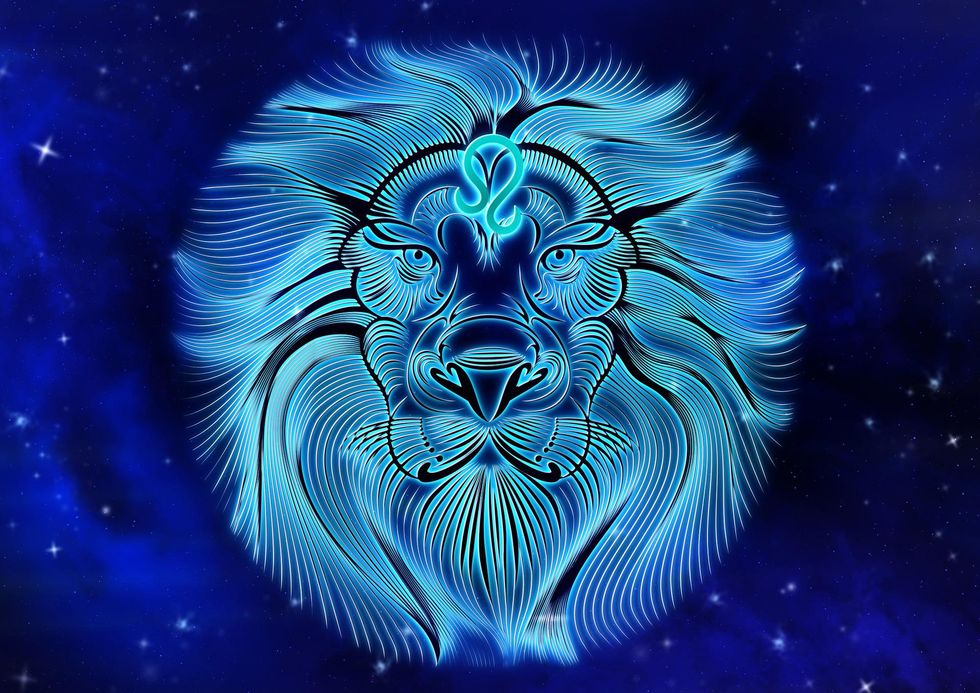 Leo: July 23-Aug. 22
This Gemini Season is particularly intense for you, Leo, as it calls forth both a fiery, hungry spirit and a more serious, dedicated energy, aware of life's hardships and limitations. These impulses herald a summer of growth and maturation, which would be great to get a good jump on. Just don't let this process make you too heavyhearted or self-involved! Your friends, community, and experience of the broader social world at large can help soften and clarify this strong, fiery self that's metamorphosing. You might rely upon this bigger, human perspective to help you progress smoothly and gracefully. Although it might require some extra humility, taking yourself less seriously can be a superpower. A lighthearted approach can be extraordinarily efficient and effective. It might be paradoxical, but consider that relying on a bigger, greater power than your own is your path to individual fullness.
Virgo: Aug. 23-Sept. 21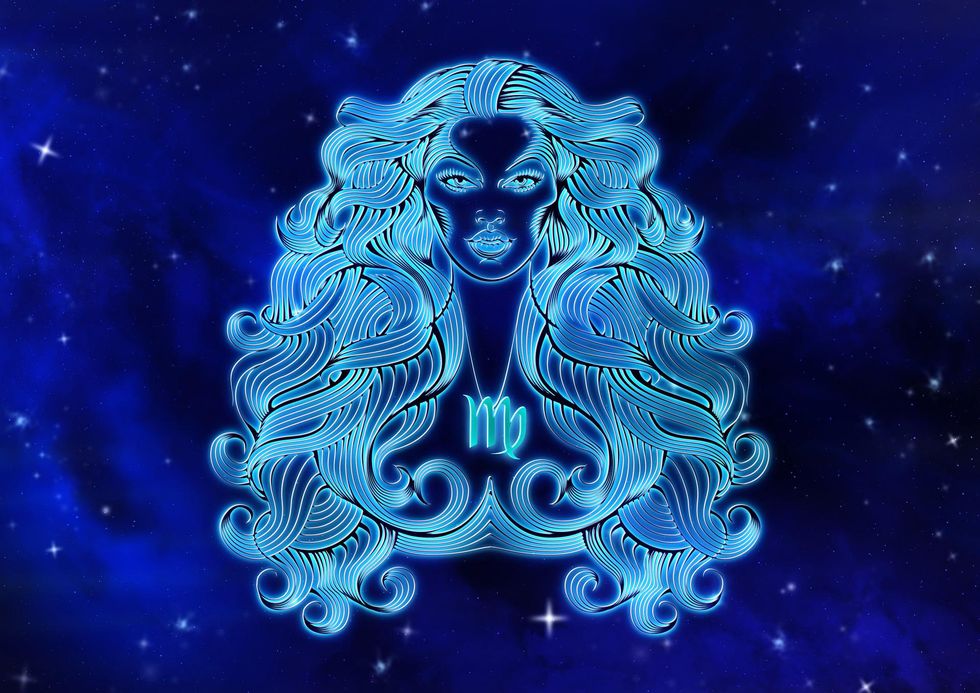 Virgo: Aug. 23-Sept. 21
This Gemini season brings a charge for you to expand into more substantive and serious subjects, Virgo. Especially if you feel you've been playing small, this will provide an opportunity for you to grow into more meaningful and demanding work in the world. At times, this will feel hectic and harsh—there will be no shortage of fire this month. You, as much as anyone, though, can help find the right place and time for that fire, directing it where there's a need for more energy and oomph. Lightheartedness can be really helpful in navigating and dancing with this heat—with a bit of humor and perspective, you can respond and adapt quickly and gracefully. By the end of the month, you should be able to feel like your view of and faith in the bigger picture has expanded.
Libra: Sept. 22-Oct. 23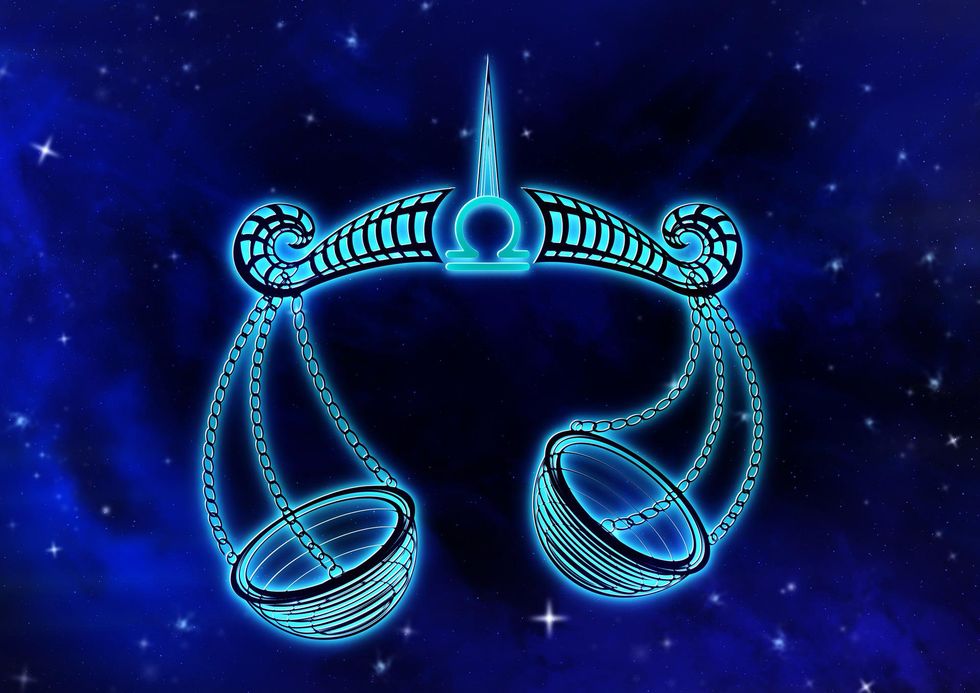 Libra: Sept. 22-Oct. 23
​This Gemini season will provide ample opportunities for you to learn and grow through your relationships, Libra. We're really looking at the full spectrum of potential experiences here—on the one hand, Mars' entry into Aries can ignite flammable subjects, and people are generally likely to be on edge, assertive and protective. On the other, Venus' conjunction with Uranus toward the end of the month can bring unexpected encounters and new forms of relationship into play. Throughout all of this, there's a theme for the next year of growth through fiery, direct relationships. This is a step beyond just keeping the peace which may be discomforting, but consider that it may take your relationships to incredibly satisfying and enduring places.
Scorpio: Oct. 24-Nov. 21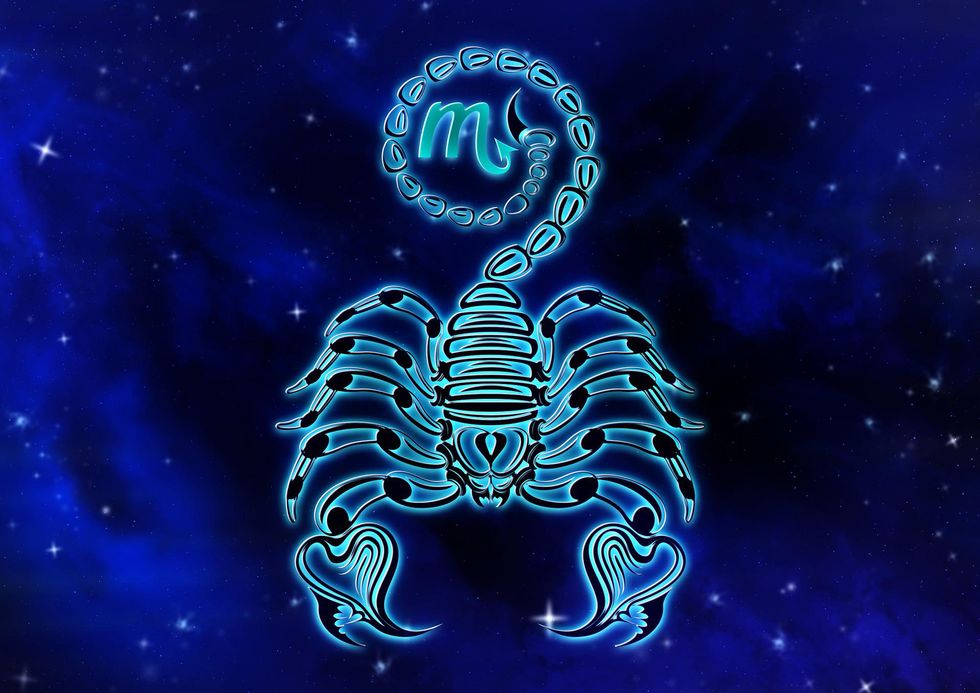 Scorpio: Oct. 24-Nov. 21
This Gemini season brings opportunities for sharpening both your wits and tools, Scorpio, although this may feel like a trial by fire. Although they may feel particularly urgent and exciting this month, many of these challenges and opportunities will last throughout the summer, so take your time to get your focus clear and settle into a groove. The real challenge and potential this month have to do with navigating subtle, intricate dynamics so that you aren't flustered and know exactly where to put your effort. In order to develop this discernment, you can definitely rely on trusted allies, who can act as mirrors, triangulation points and simple safe havens amid the storm. This is a strategic necessity, but be sure to give thanks and enjoy the simple goodness of companionship, too!
Sagittarius: Nov. 22-Dec. 21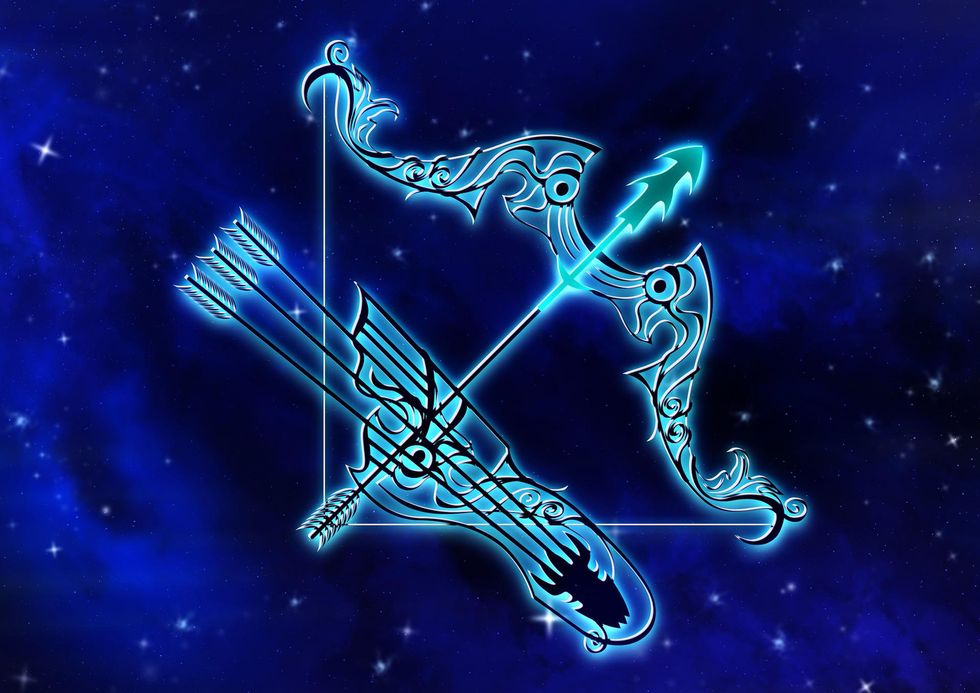 Sagittarius: Nov. 22-Dec. 21
The sharp, powerful impulses and stimulation of this Gemini season are pushing you to the development of your free will, Sagittarius—a spirit of playful, proud independence and spontaneity. There are a couple of ways that you might think about this. First, that courage is necessary to truly live out your convictions and ideals, as well as a way to ultimately best serve the world. Truth isn't always soft or easy. On the other hand, this isn't too complex and is keyed to cutting through stagnation. There's a sort of simplicity and instinctive wisdom that you can draw upon and develop into this month, letting things happen. If you need to, you can think of this as an act of trust, or faith in a basic goodness and natural, flowing order of things.
Capricorn: Dec. 22-Jan. 19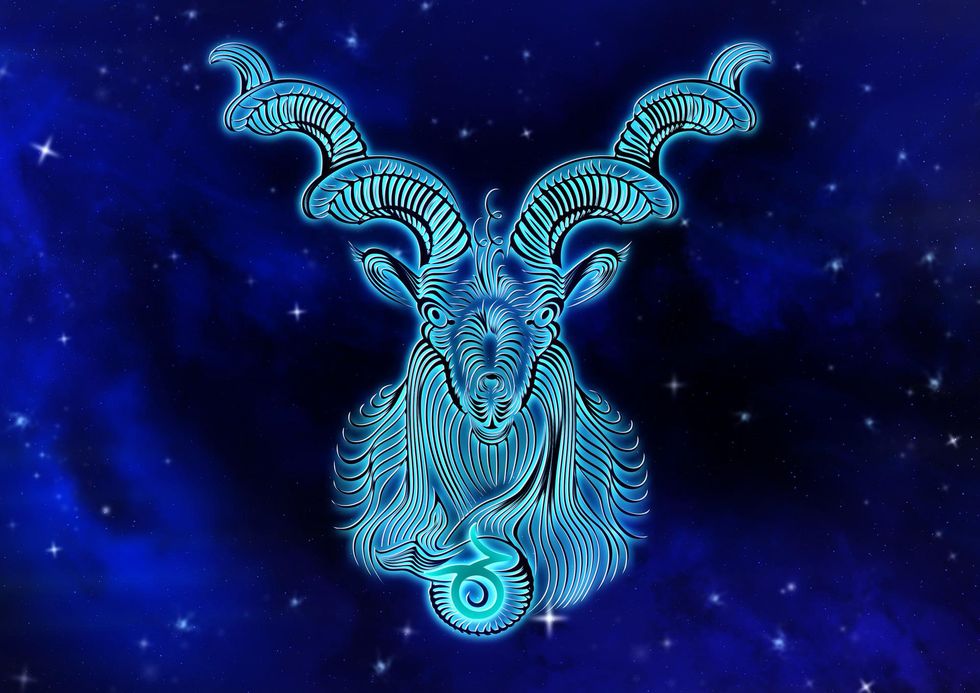 Capricorn: Dec. 22-Jan. 19
The motion and activity of this Gemini season can quickly develop your values and taste, Capricorn, as you strip back ordinary and inherited ways of thinking and open your eyes to life's beauty. This simple and vibrant beauty will stimulate your desire to savor life's goodness and strive for the highest quality experience possible. Along the way, your fixed, limited ideas about what is possible can fall away, even as the new and extraordinary may require incredible strength and devotion from you. Although these are lofty ideals, they'll have a lot to do with your tangible, everyday experience of your body and sense of home—this is a primal, almost wild energy being rekindled. Alongside this intense fire comes a certain risk, so make sure to enter into this new adventure step by step, without injuring yourself or anyone else.
Aquarius: Jan. 20-Feb. 18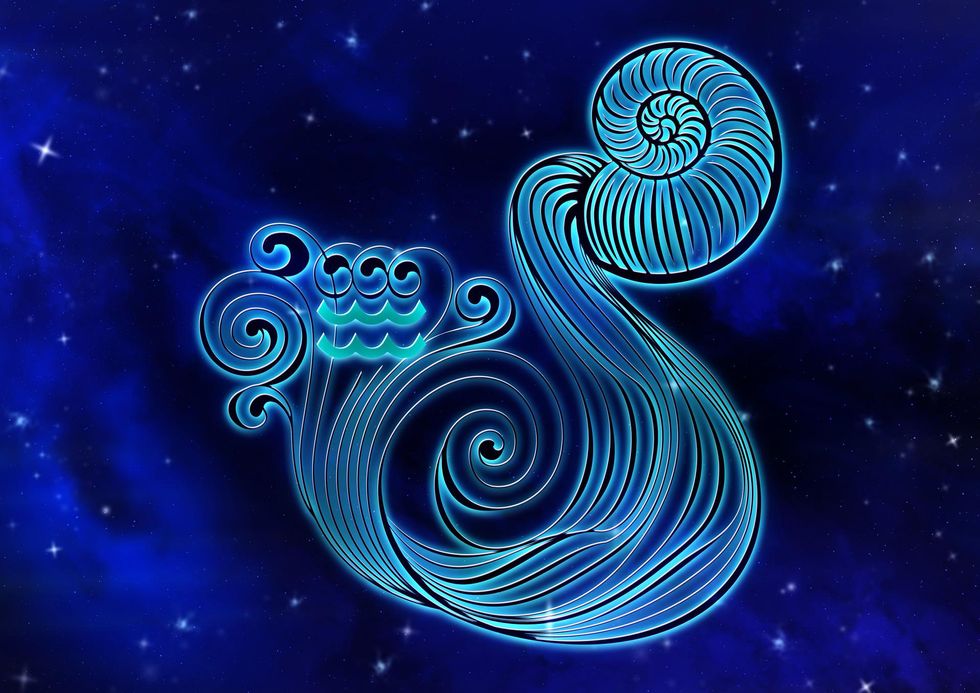 Aquarius: Jan. 20-Feb. 18
This Gemini season can help you learn how to feel more rooted and alive in life's simple aspects, Aquarius. Although this can certainly take place in tandem with new teachers, these don't have to be big gurus—rather, your curiosity, delight, and common sense might be the best guides. In this regard, your quality of perception, thought and the well-being of your inner child can all make great strides. Through the first part of the month, this will likely feel exciting and overwhelming. As we approach our new moon, though, you can get a better sense of where you need to be settling into more focus and definition in your life. This back and forth between a growing sense of clarity and inner authority and a stronger capacity to be firm and to the point will continue to deepen throughout the summer.
Pisces: Feb. 19-March 20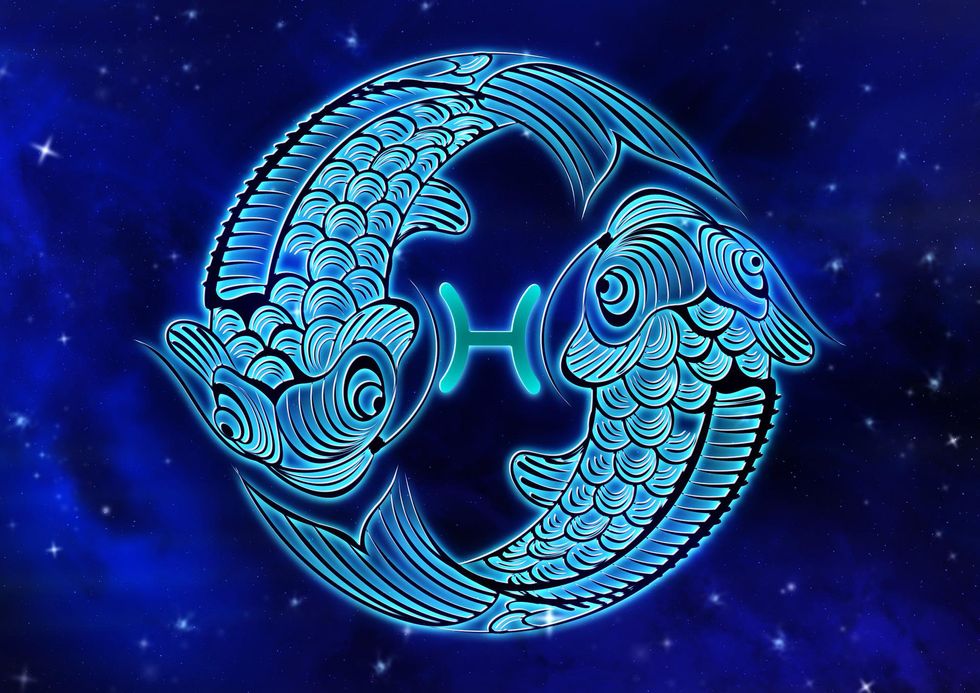 Pisces: Feb. 19-March 20
This Gemini season is focused on helping you develop a stronger sense of connection to the world around you, Pisces. Although this can take place by rearranging and bringing more life into your body and environment, an initial spirit of fresh possibility and willingness to release what is stale and outgrown is a necessity. In doing so, you can land upon a greater sense of capability and being resourced for life's adaptations and evolutions. This will certainly be a month of growth in your material world and relationship with your body, but the serious litmus test is how settled you feel internally—the quality and clarity of your thoughts and inner world. Ideally, though this summer you'll develop a stronger trust in yourself and an easier interface between your inner riches and outer quality of experience.
Aries: March 21-April 19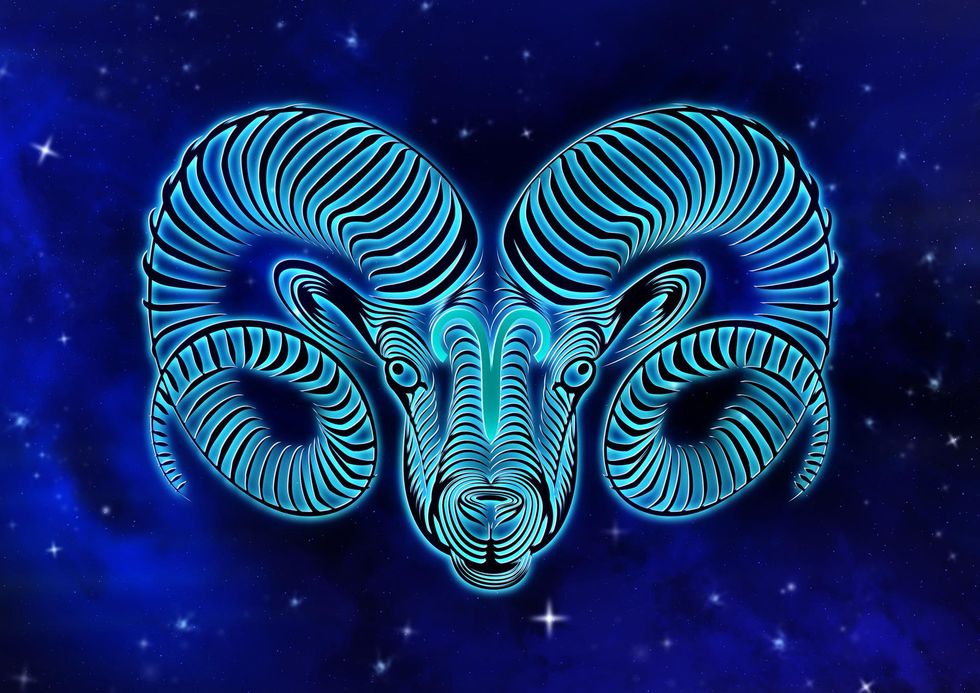 Aries: March 21-April 19
The Mars/Jupiter conjunction is especially important for you, Aries, as it happens in your home sign. This signifies a spark of expansion that will play out over the coming year. Here, Jupiter is calling you into new ventures and adventures, to level up and act on the big dreams and desires brewing inside of you. Thus, this month is a great time to initiate some bigger change, to take some jump, leap or healthy risk. Although you don't want to let this moment slip away, please don't get impulsive or headstrong—make sure you've got at least a bit of a plan. Ideally, whatever you're aiming at will require a good bit of care, and you can expect that much of this opportune, fertile energy will continue and develop throughout the next year.
Taurus: April 20-May 20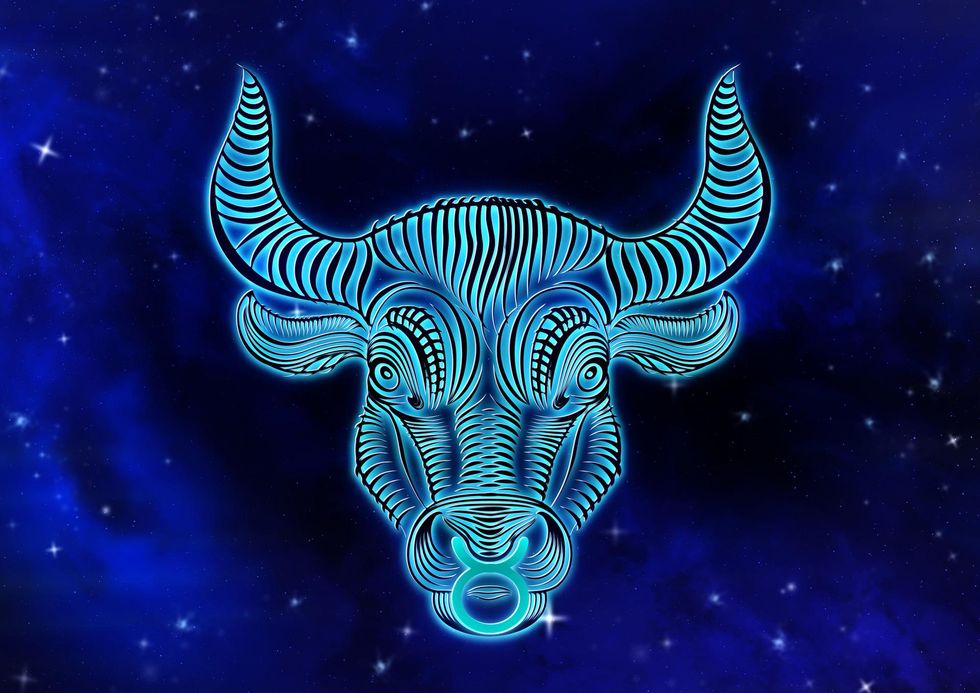 Taurus: April 20-May 20
The start of the coming month will challenge you to keep up the pace, Taurus, so that it can consolidate into a healthy rhythm. Finding the right stride, you can find yourself breathing more easily, and maybe let yourself loosen your grip or take your hands off the handlebars, trusting your sense of balance and the strength in your legs. This can set the stage for an opportune spell at the end of Gemini Season, as your ruler Venus makes a conjunction with Uranus—you might keep an eye out for spontaneous side adventures, ways to create space for synchronicity, or simple moments where life is calling you into new ways of being. Ideally, these will feel like clear upgrades, but if you need to think of them as experiments or trial runs, that's totally okay, too.