Get connected with our daily update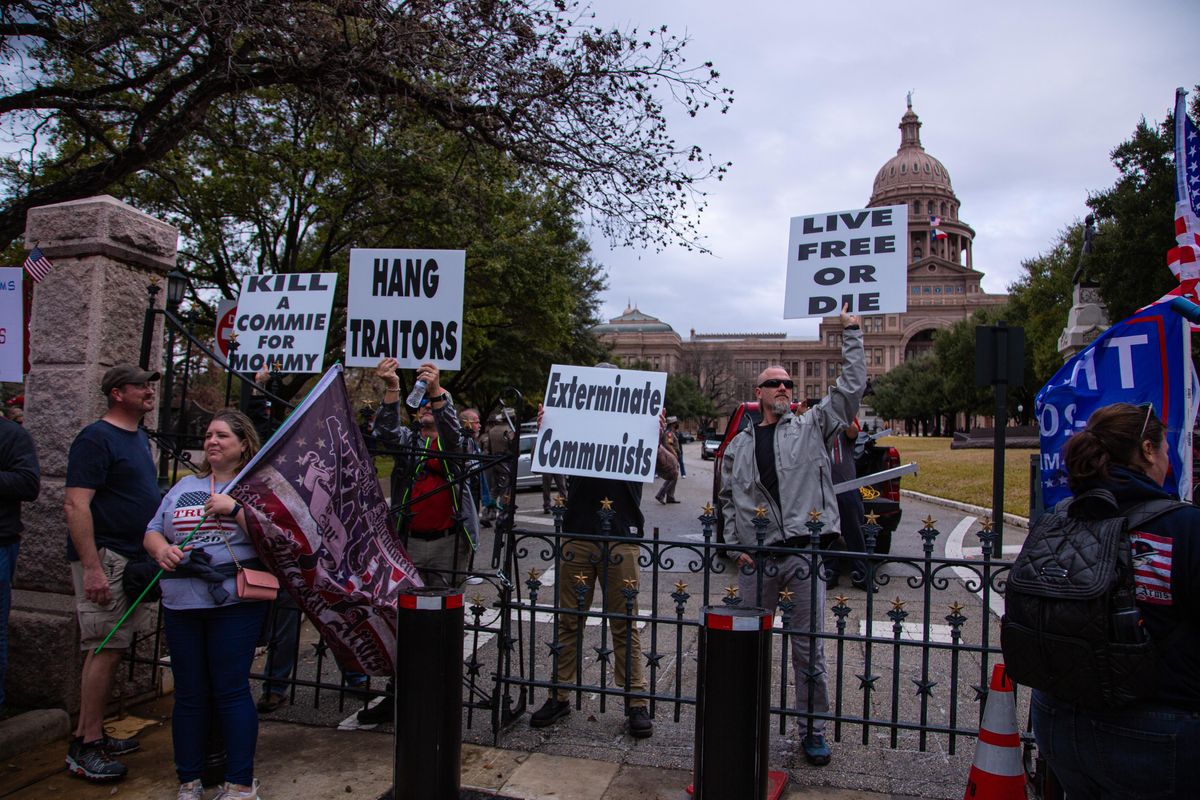 (Christa McWhirter)
After supporters of President Donald Trump stormed the U.S. Capitol in a deadly riot last week, the FBI circulated an internal bulletin warning of armed protests being held at all 50 state capitols at least until Inauguration Day.
Here in Austin, local and state law enforcement officials have ramped up security around the Texas Capitol, the Texas Legislature has adjourned until Jan. 26 and downtown businesses have boarded up their storefronts—again.
---
Law enforcement
The Texas Capitol reopened on Jan. 4. Two days later, it closed abruptly due to the Capitol riot, which was accompanied by a local protest of Trump loyalists with signs that read "Hang traitors" and vehicles decorated with Qanon hashtags. By Tuesday, it had reopened in time for the first day of the Texas legislative session. Lawmakers gathered for the first time in two years, amid the ongoing pandemic and under heavy security presence.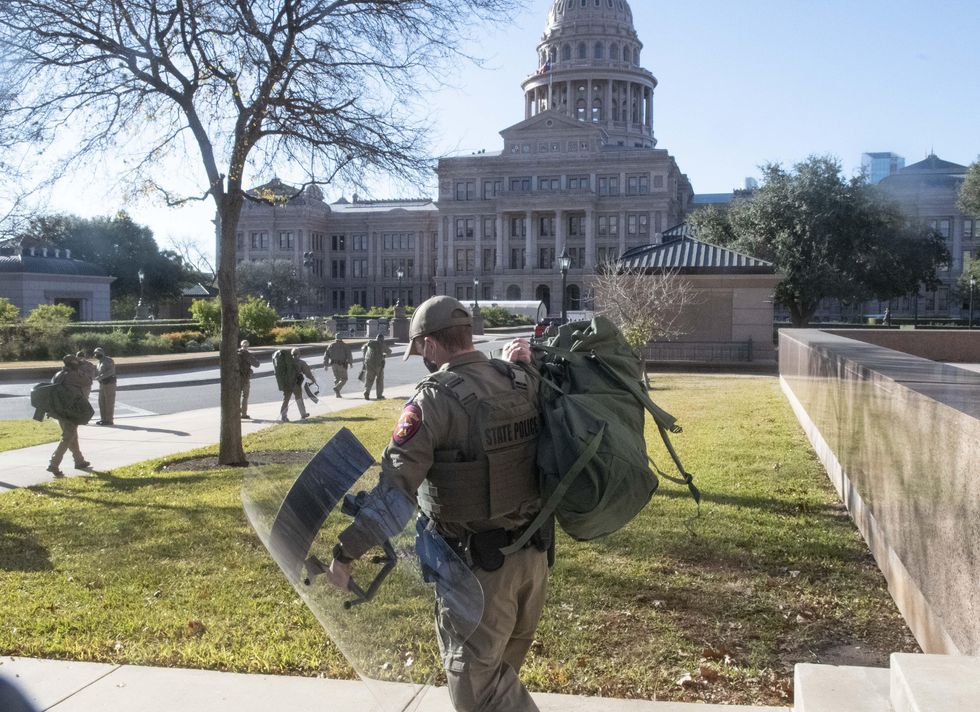 DPS troops lined the Texas Capitol Jan. 7 after pro-Trump protesters infiltrated the U.S. Capitol. (Bob Daemmrich)
The police presence will continue at least through Jan. 20, when President-elect Joe Biden and Vice President-elect Kamala Harris will be inaugurated.

The Texas Department of Public Safety has deployed additional officers to the Texas Capitol and "is continuously monitoring events and their impact on public safety," according to a statement shared with Austonia. "While we do not discuss operational specifics, DPS will continue to adjust our operations as needed to maintain public order and address potential threats."
DPS Director Steven McCraw told state senators this week that authorities are monitoring multiple sects, which could prompt the need for reinforcements if they decide to travel to the capital and band together, as the Austin American-Statesman reported Friday.
The Austin Police Department confirmed it has "reports of planned assemblies" in a similar statement. "We fully respect people's ability to exercise their First Amendment rights, and we will be prepared to respond as needed to ensure the community's safety," it read in part.
DPS has not requested the assistance of the Travis County Sheriff's Office, but the agency has a plan in place to respond if that changes, a spokesperson wrote in an email.
Meanwhile, federal law enforcement is also at work.
The San Antonio branch of the FBI said its "efforts are focused on identifying, investigating and disrupting individuals that are inciting violence and engaging in criminal activity," in a statement shared with Austonia.
And the U.S. Attorneys representing the four districts in Texas issued a press release on Wednesday headlined "Don't Mess With Texas," which announced their intent to prosecute any crimes committed at the Texas Capitol or elsewhere in violation of federal law.
Elected officials
After the riot at the U.S. Capitol, three Democratic state senators, including Sarah Eckhardt, D-Austin, sent a letter to Texas Gov. Greg Abbott, Lt. Gov. Dan Patrick and Speaker Dade Phelan asking them to prohibit firearms at the Texas Capitol on the opening day of the legislative session.
"As there are still individuals who are questioning the legitimate results of the November General Election, it is imperative we take action to prevent this anger from making its way into the halls of the Texas Capitol," they wrote.

The state Republican leadership denied the request.
"We've had security briefings and also had increased trooper presence for Opening Day," State Rep. Donna Howard, D-Austin, said in a statement shared with Austonia. "We all felt safe, protected and able to focus on the business of the people."
Two days into the session, both houses of the Texas Legislature adjourned until Jan. 26, which will keep lawmakers away from the Capitol until after Inauguration Day. Coupled with the increased police presence, this vote has led State Rep. Vikki Goodwin, D-Austin, to feel more safe. "That, of course, will help," she told Austonia.
But Goodwin remains concerned about the prospect of violence on Wednesday. "Of course, there will be those who show up at the Capitol, and I just think that people should be very wary and cognizant of what's going on around them," she said.
In the meantime, she is focused on her work as a legislator.
Last month, Goodwin filed a bill that would make it a class B misdemeanor to display a firearm while "attending or within 500 feet of a public demonstration." She was prompted to do so by the death of Garrett Foster, who was shot by an Uber driver while attending a Black Lives Matter protest in downtown Austin last July.
"If somebody is at a rally to express their point of view, we don't need that extra tension in the air," she said.
She also plans to be at the Capitol on Jan. 19, the day before the inauguration, to advocate against Confederate Heroes Day, a state holiday that sometimes conflicts with Martin Luther King Jr. Day, which is on Monday.
Local businesses
A handful of downtown businesses—including 7-Eleven, Total Men's Primary Care and a post office branch on Congress Avenue—have boarded up their storefronts ahead of Inauguration Day.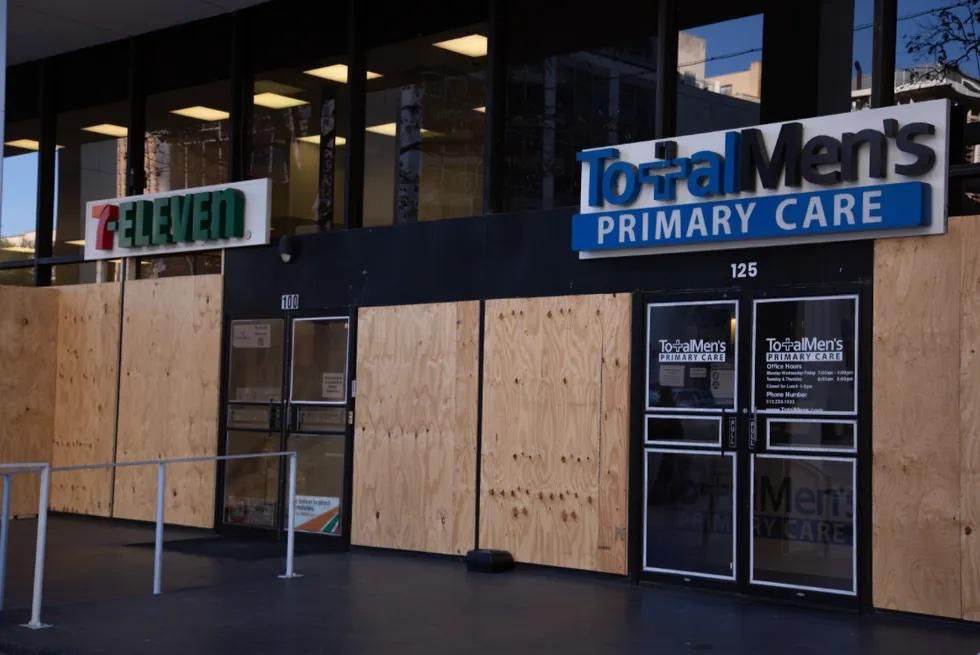 (Christa McWhirter)
Buford Snyder, who owns Snyder Commercial Glass Service, told KXAN that his company boarded up several businesses this week amid concern about looming protests.

Still, many storefronts remain uncovered.
Eric Joyner, a security guard in the area, says most of the buildings he patrols were untouched over the summer, when protestors gathered en masse in response to police violence and racial injustice. "You just never know what's going to happen though," he said.
Christa McWhirter contributed to this story.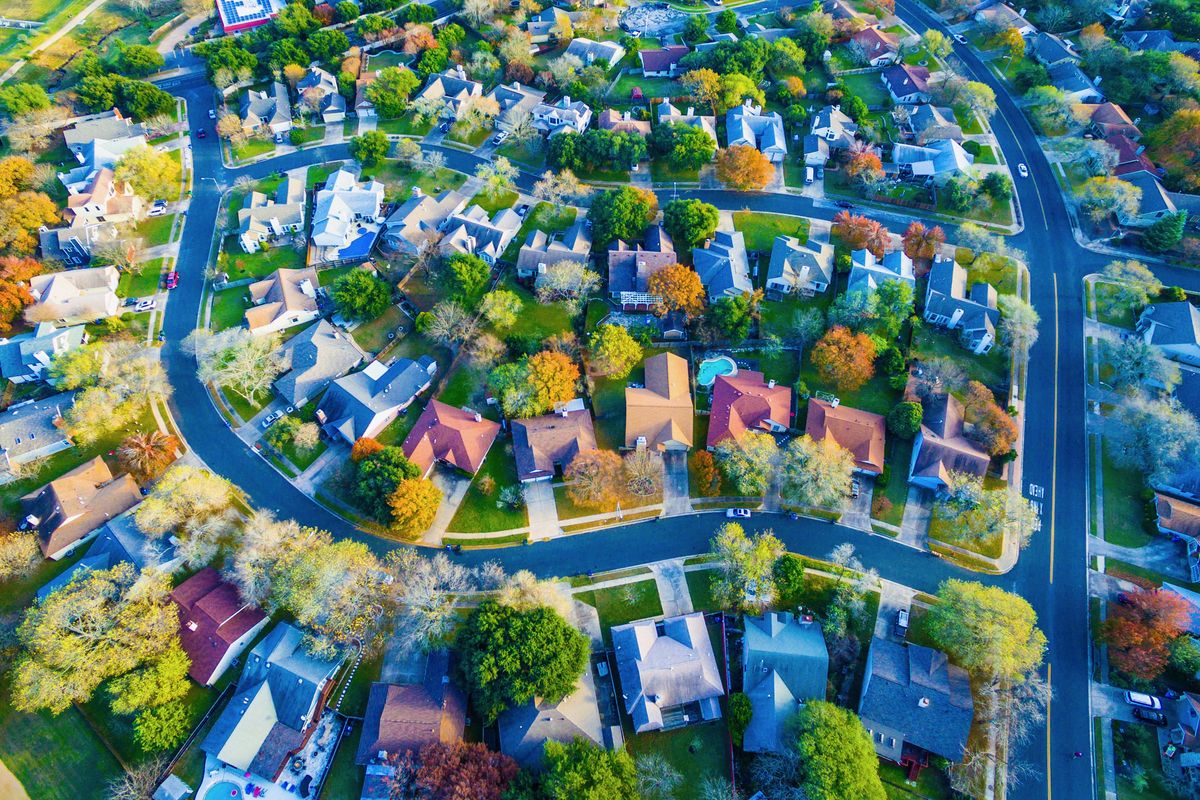 Shutterstock
So you want to buy a house?

To anyone trying to get on the "housing ladder," it's been a discouraging couple of years as prices skyrocketed in a market crowded with buyers bidding against each other for just about any available home.

Things may be calming down, with the Austin Board of REALTORS reporting fewer sales and more available homes this summer.

Mortgage rates have more than doubled in the last year, from around 3% to well over 6% on a 30-year fixed rate loan, getting even more of a bump this week after the Federal Reserve raised bank rates on Wednesday.

So how affordable are homes right now? That, of course, depends on what you want and how much you're able or willing to pay, but here are some rough estimates of what a typical buyer would pay to buy a $650,000 home, which would be considered "mid-price" in today's market.

Mortgage banker Chris Holland (NMLS 211033) of Austin's Sente Mortgage ran some numbers for Austonia to illustrate a typical purchase.


Holland says that while the 30-year fixed rate mortgage is often mentioned in the media, the most popular loan that he's seeing now is a 7/1 adjustable rate mortgage, which has a fixed rate for 7 years and then adjusts every year based on market rates, with a limit on how much it can increase each year. The interest is amortized over a 30-year period. Adjustable Rate Mortgages (ARMs) offer lower rates than fixed rate loans.

Here are the numbers, which are examples. In practice, exact numbers vary with a buyer's credit rating and overall financial situation, and with the rate, which can move up or down at any time.
$650,000 home purchase price
7/1 ARM at 5.875%
5% down payment, equals $32,500
95% financed, equals $617,500
$4,990 payment, including principle and interest (P&I), insurance, and property tax
Typically, a borrower's debt to income ratio needs to be at or below 45%. So for this mortgage, a borrower, or borrowers, would need income of roughly $11,100/month, or $133,200/year. That number could be higher, depending on the buyer's outstanding credit balances on things like credit cards and car loans.
Not included are closing costs, moving costs, maintenance, and any changes a new buyer might want to make to the home.

Holland says he's had a lot of clients approved for loans who were house hunting but have put that on hold, hoping prices come down.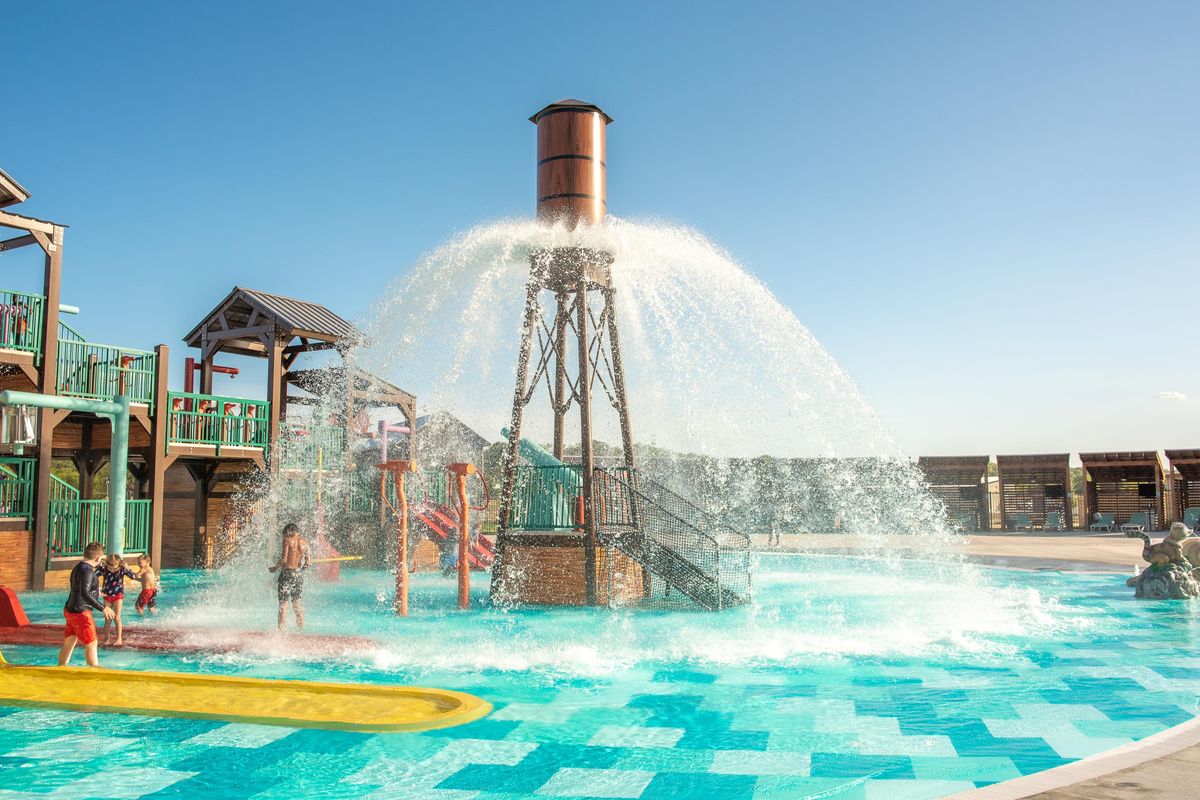 Camp Fimfo Waco
Camp Fimfo Waco, a brand new camping resort, is kicking off football and fall camping season in style! With top-notch amenities, premium accommodations, and 10 weekends of fall fun, there's no better place to have a fall camping getaway, especially if you're a Baylor football fan!
Fall promises to be a one-of-a-kind camping experience. From Sept. 16 to Nov. 24, weekends will be packed with fall-themed activities, including special Halloween weekends in October. Campers can enjoy activities like fall crafts, campground trick-or-treating, costume contests, site decorating, outdoor movie nights, and more!