Get connected with our daily update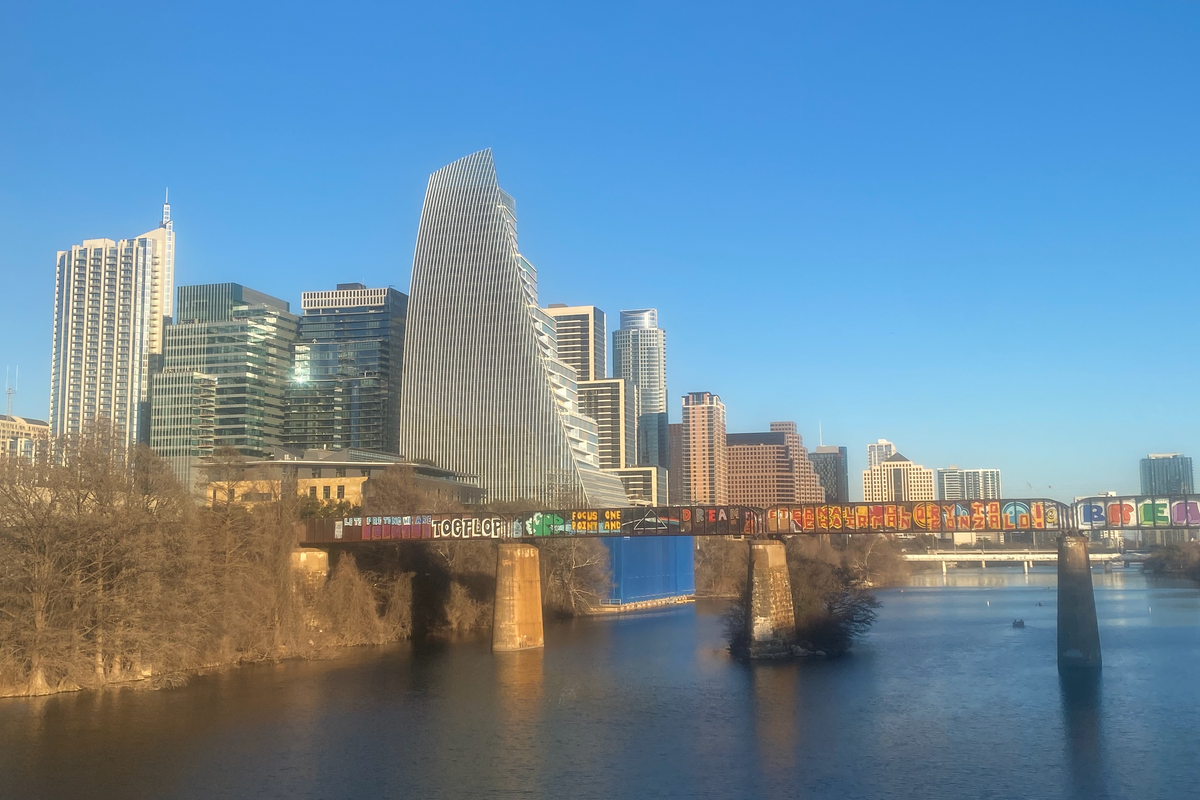 Led in conversation by Michele Glaze with Samsung Austin Semiconductor, business leaders gathered at the convention center to talk about Austin's resiliency and what that means for the city's airport, transit and wider building and human infrastructure.
---
"How do we make sure that all these different investments, whether it's I-35, Capital Metro, or Project Connect or other investments downtown, etc," Austin Transit Partnership's Peter Mullan started. "How are we ensuring that they're working together?
He went on to say that they shouldn't be looked at in isolation. "I think we're actually in a really good position for these investments to support one another."
Hosted by the Austin Chamber of Commerce, here's their panel's take on how different sectors of Austin are expanding and what interconnectedness might look like:
Tracy Thompson, Austin Bergstrom International Airport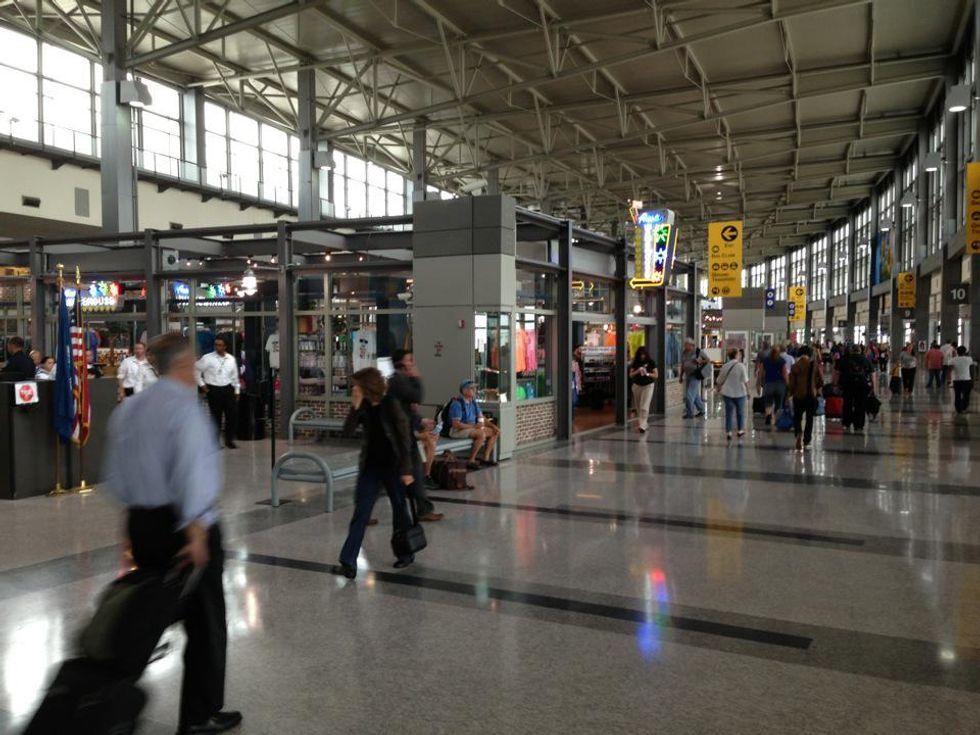 More than 14 million passengers will pass through the airport this year. That's according to a current forecast Thompson shared while adding that the airport is facing a "growth reality."
After all, Austin has the fastest growing airport in the U.S. based on scheduled service, Thompson noted. It's mainly due to an increase in service by Southwest and American airlines. Plus there are new services internationally, with flights now heading out to Germany and Amsterdam.
And while the airport may just seem like a stop along the way, Thompson talked about the role it plays in the growth of the city.
"Aviation, we do more than just move people in cargo, we move ideas," Thompson said. "We get a lot of new ideas to our city, people benefit and our Austin Americans can go out into the world."
Dewitt Peart, Downtown Austin Alliance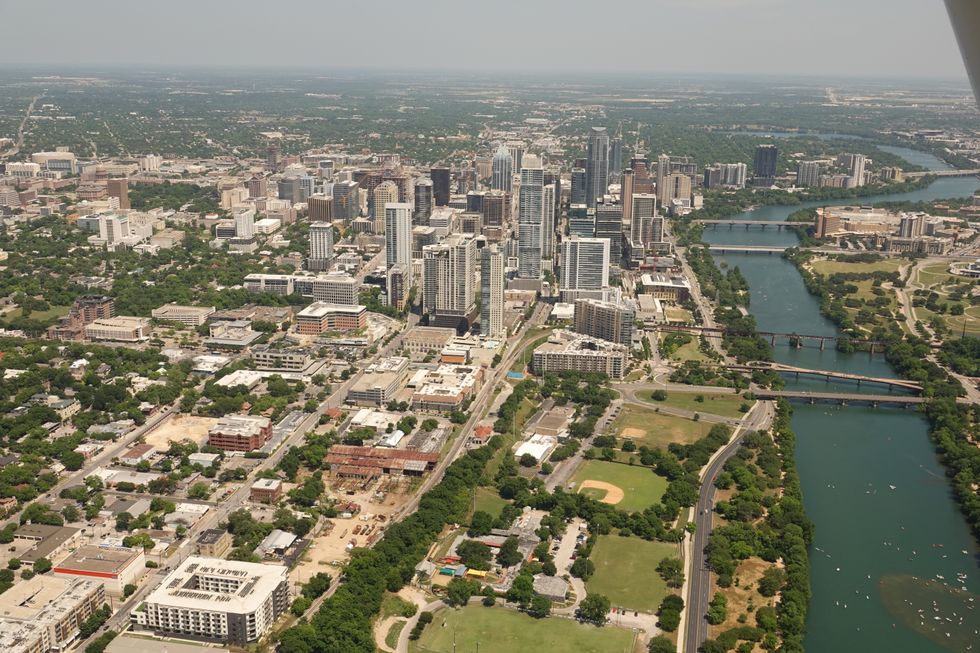 As President and CEO of the alliance, Peart is all about keeping track of projections for the rapidly growing space. His call is that the size of downtown will double in the next 10 years.
"Investment in infrastructure is so critically important because imagine you're doubling the size of your central business district, arguably you're going to double the number of people," Peart said.
In his view though, it'll require Austin taking charge on education and the workforce, affordability and strong transit. Peart mentioned that he also thinks it's key to keep incentives high in order to continue attracting big tech.
"Projects like Samsung, Oracle, Tesla—we can't screw that up," Peart said.
Robert Bryce, journalist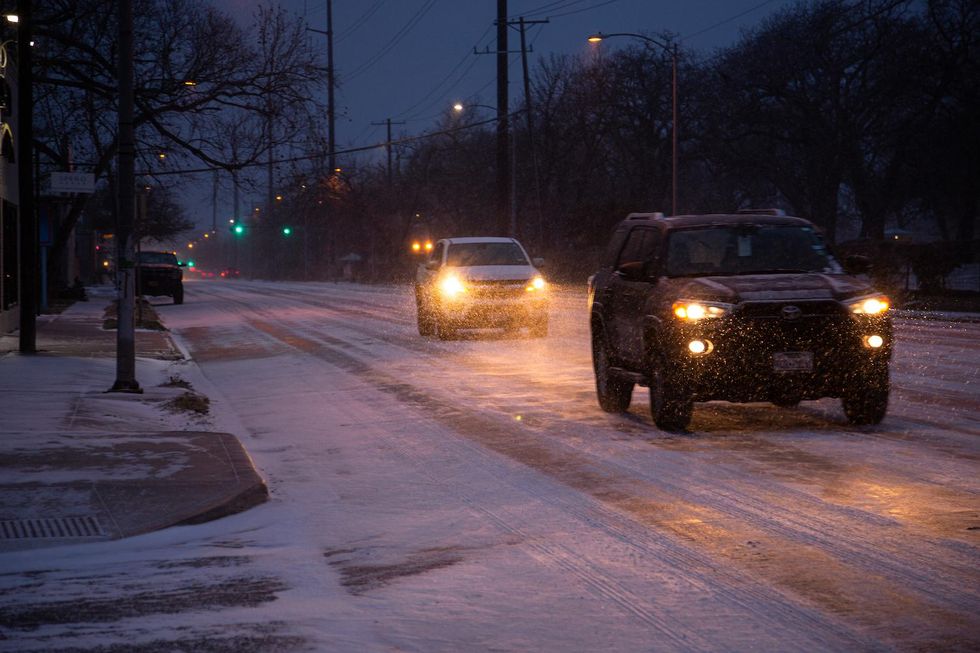 Drivers venture out in the snow Sunday evening. (Christa McWhirter)(Christa McWhirter)
With the anniversary of Winter Storm Uri this week, Bryce reminded the room that the grid came within about five minutes of a complete system blank, which he said would have caused mass mortality.
"The intermediate power networks are the fundamental networks that drive everything in our economy," Bryce said. "Everything that we touch, eat, in one way or another has been electrified. And issues that we're facing in the United States and Texas, in particular, are the resiliency of our energy networks."
He argued natural gas is not the villain and moving forward, the state should consider using multiple fuels. A report by researchers at the University of Texas at Austin found that failure by natural gas producers to supply adequate fuel to power plants exacerbated the electricity shortage.
For how the grid affects Austin in particular, Bryce pointed to Austin Energy, mentioning its recent decision to not shut down ownership of coal-fired capacity at the Fayette power plant.
If we're facing more extreme weather, we cannot rely on weather-dependent renewables," Bryce said.
Peter Mullan, Austin Transit Partnership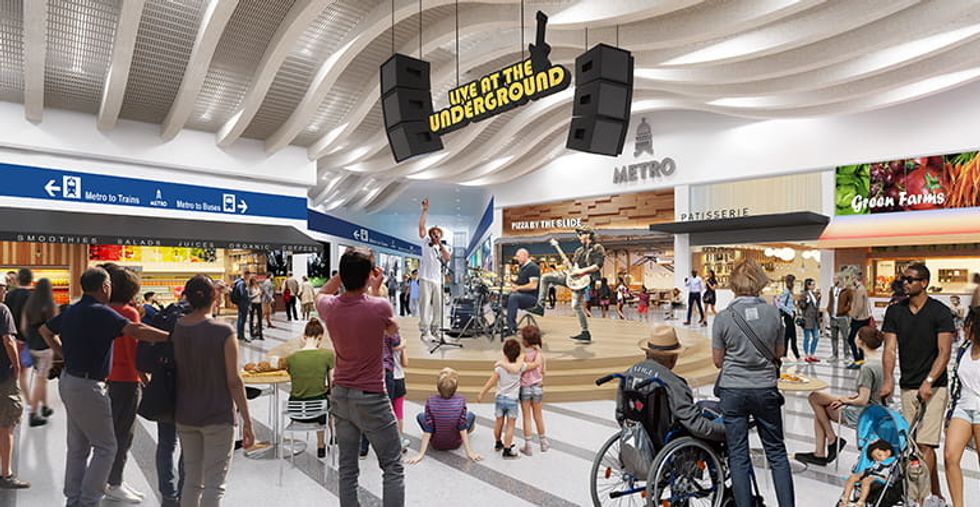 How much has Capital Metro spent on Project Connect ads?(Capital Metro)
Mullan shot back on Bryce's points.
"We had a long discussion about fuel diversity, I don't think it's gonna matter if we can turn the lights on if our planet is dead," Mullan said.
Mullan's main notes were about Project Connect, the multi-billion transit plan that voters approved in 2020. As chief of architecture at the transit partnership, Mullan says it'll act as an equalizing force in the community by providing transportation access for people who don't have ready access to a car or other forms of mobility. Recently, the project has also started on its $65 million anti-displacement plan.
"So it's not just about trains, it's about humans," Mullan said.
But it's also about businesses. He asked the room full of business leaders to reach out if they're planning a project on the corridor, emphasizing that it'll be better than working in isolation.
"We don't have a huge track record in Austin of public-private partnerships," Mullan said. "We have to build that capacity."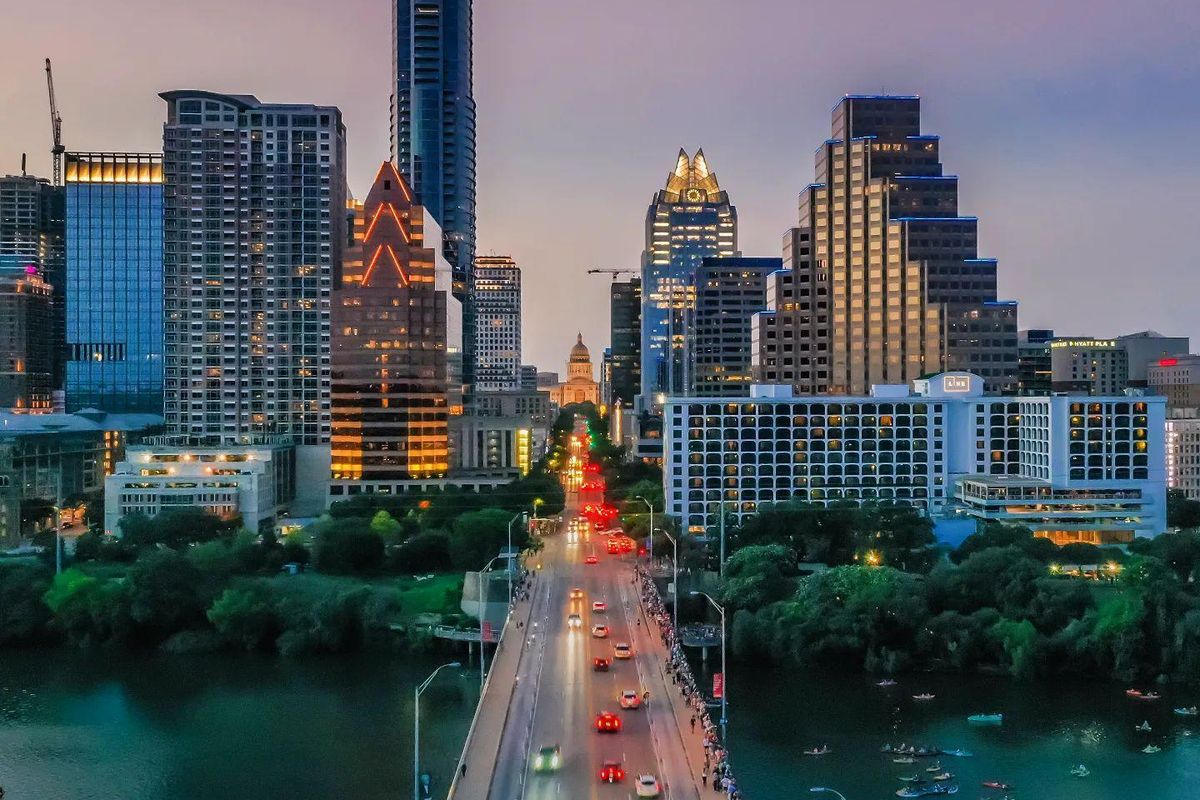 Live Music Capital of the World. Mecca of all things "weird." City of hippies, slackers and honky tonks—Austin's reputation was once synonymous with all things "cool."
But after three years as the top city to live in the U.S., Austin fell to No. 13 in the U.S. News & World Report's ranking this year.
For over a hundred years, Austinites have lamented that their city's charm is gone, and some continue to worry that the city has swapped too many of its grittier live music venues for gleaming corporate towers.

Has Austin's coolness taken a fall from grace? Here's a look at what could be affecting Austin's reputation.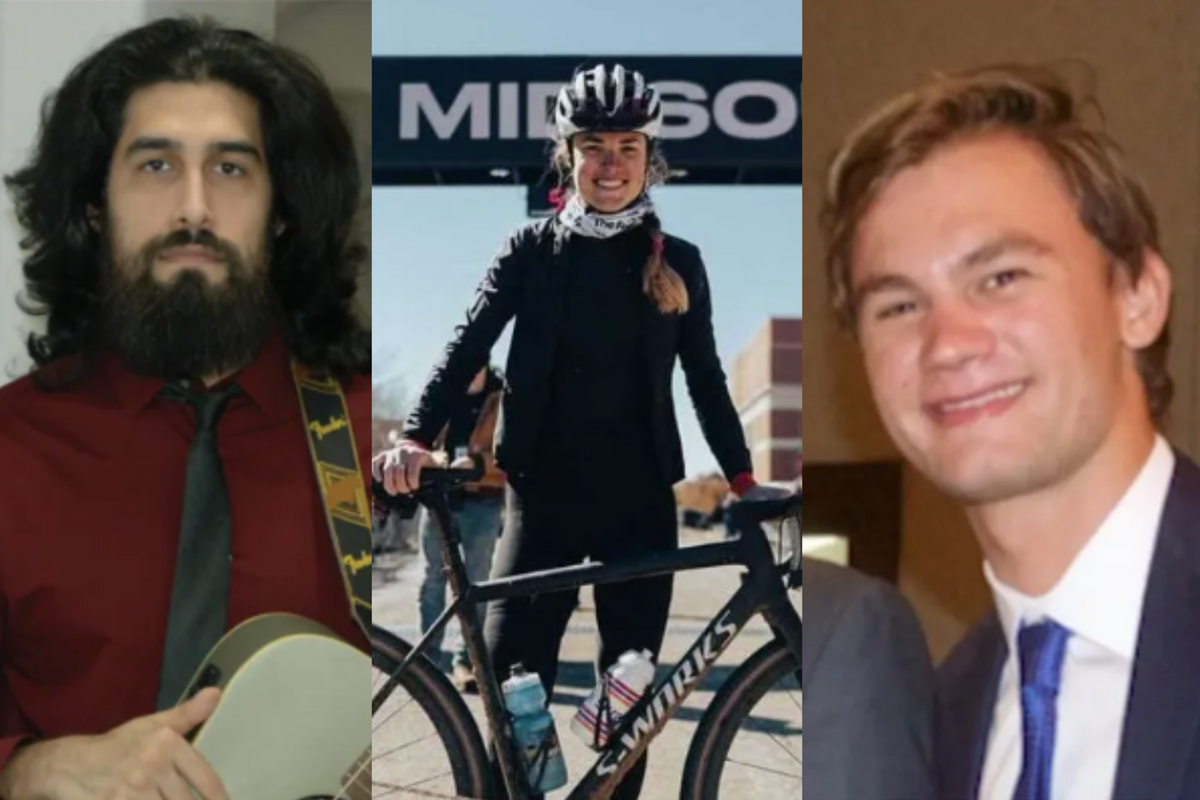 Austin has been in the national spotlight for more than extreme growth—the last two years have brought a handful of violent crimes, missing persons cases and shootings.
Some of the most heartbreaking cases have yet to be solved. Here's a small update on some ongoing, high-profile cases in Austin.