Get connected with our daily update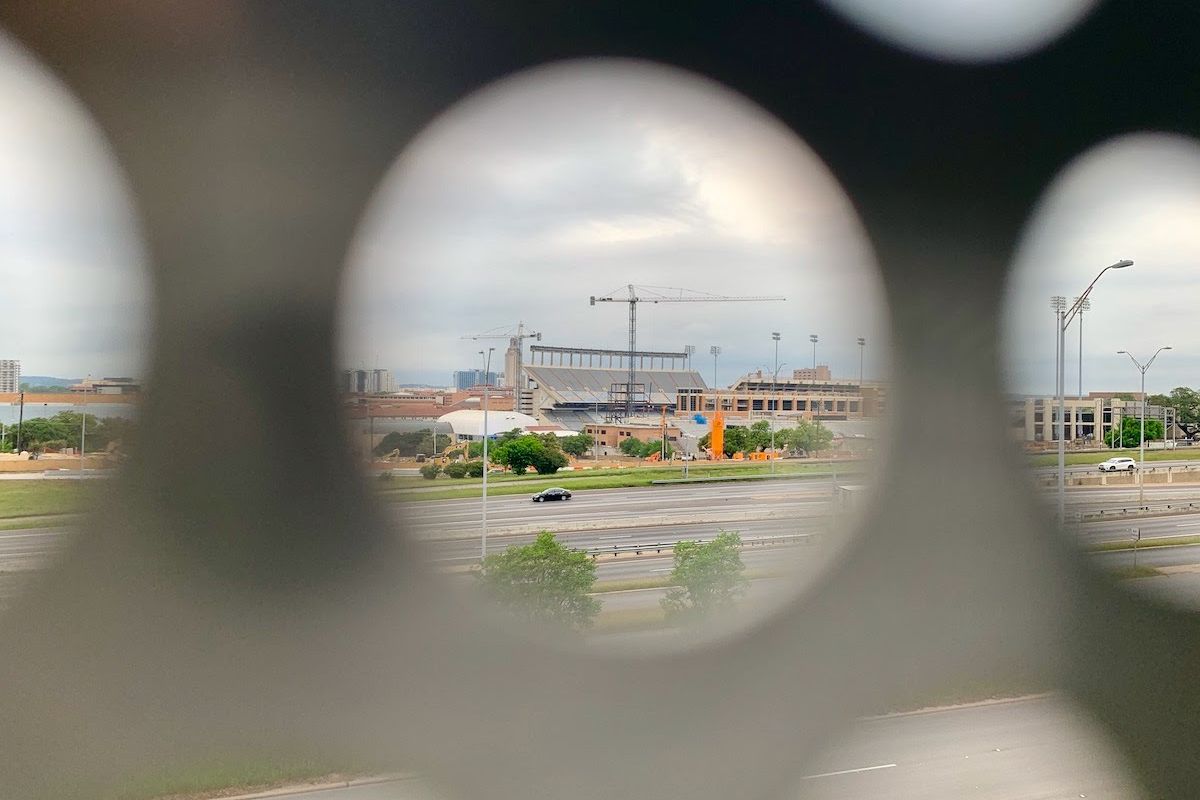 photo by Emma Freer
Austin Mayor Steve Adler acknowledges that Gov. Greg Abbott trumps the city of Austin when it comes to whether construction workers will continue to work. They will stay on the job--but with the city guiding work behavior.
"We'll continue to enforce the non-conflicting parts of the city order to mitigate the risk for workers, their families, and the city at large," the mayor said in a written statement Thursday.
What this means is that construction men and women will still be on the job in Austin, but the city will make an effort to educate workers and job site managers. The city will enforce safety requirements such as social distancing, and see that recommended hygiene practices are being observed.
---
On March 31, the governor issued his own order implementing statewide protocols, which followed the definition of "essential services" provided by the U.S. Department of Homeland Security. This came a week after the city of Austin's March 24 stay-at-home order restricting nonessential construction in an effort to contain the spread of the coronavirus.
In conceding to the state, the city has said that all construction will be allowed to continue despite the pandemic.
In mid-March, the governor said he was confident cities would make the best decisions for their communities, a sharp diversion from his past positions against local control, including his recent criticism of Austin leaders' homelessness policies. But his March 31 order, which instructs Texans to stay home except for essential work and services, moves toward a more centralized state response to the pandemic.
Before the governor's announcement, Austin's construction industry was lobbying city leaders to reconsider the local order. Unlike those in other big cities in Texas—including Houston, Dallas and San Antonio—Austin's order did not consider construction "essential," with exceptions for projects related to public works, affordable housing, social services, government functions and critical infrastructure.
In a joint letter sent on March 25—the day after the city's order was announced—representatives from the Austin Apartment Association, Austin Board of Realtors, Austin Chamber of Commerce, Home Builders Association of Greater Austin and the Real Estate Council of Austin, among others, urged Adler and County Judge Sarah Eckhardt to "Keep Austin Building," arguing that job sites allow for social distancing and other safety measures.
Silvia Pendleton, executive director of the Austin Contractors and Engineers Association, was one of the letter's signatories.
No ACEA members have laid off workers yet, she said, but many were concerned about compliance.
Ana Gonzalez is the director of the policy and Better Builder programs at the Workers Defense Project, a progressive advocacy group that represents low-income workers, many of whom are immigrants and work in construction.
Because all construction work is allowed under the governor's order, Gonzalez said the organization's priority is to ensure job sites are safe and the city's safety requirements are maintained.
"[Construction workers] need to go to work because they live paycheck by paycheck," Gonzalez added. "And they don't have the ability to work from home. They don't have a safety net to fall on."
This article has been updated to clarify the position of the Workers Defense Project.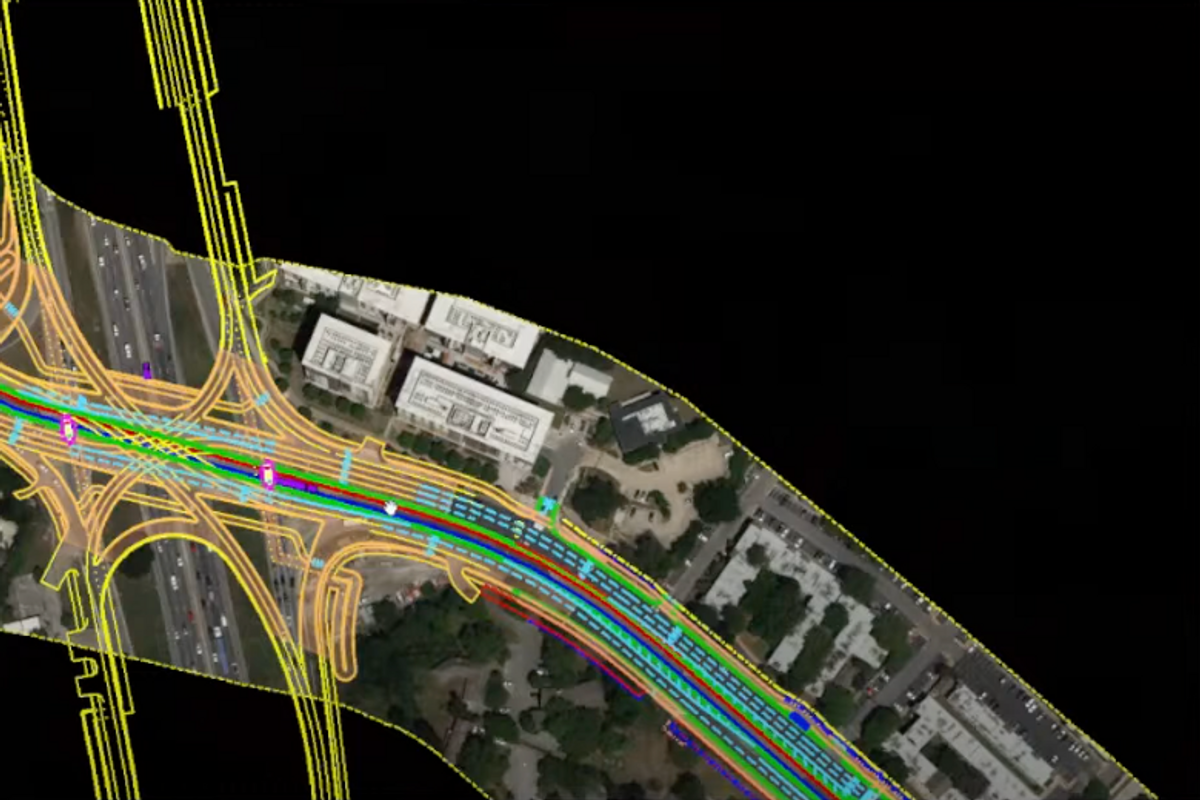 Designs for stations along Project Connect's Blue Line were presented this week, giving a detailed look at what part of the rail system extending from downtown to the airport could look like.
The planned stations that have gotten the latest focus include Waterfront, Travis Heights and Lakeshore stations past Lady Bird Lake.
At the Waterfront station, the preliminary design aims to prevent visual obstructions and save on costs. This is accomplished by a transit guideway that will lower from the bridge to a level station.
Heading onto East Riverside Drive, the light rail faces a curve requiring a slow down to about 10 miles per hour.
The Travis Heights station could involve relocating a pedestrian crosswalk zone at Alameda Drive to Blunn Creek. Since light rails can't effectively operate on a steep grade, this allows the transit guideway to avoid that.
From there, the rail will extend to the Norwood Park area, and though it will reach along the right-of-way zone, the park will be able to remain open.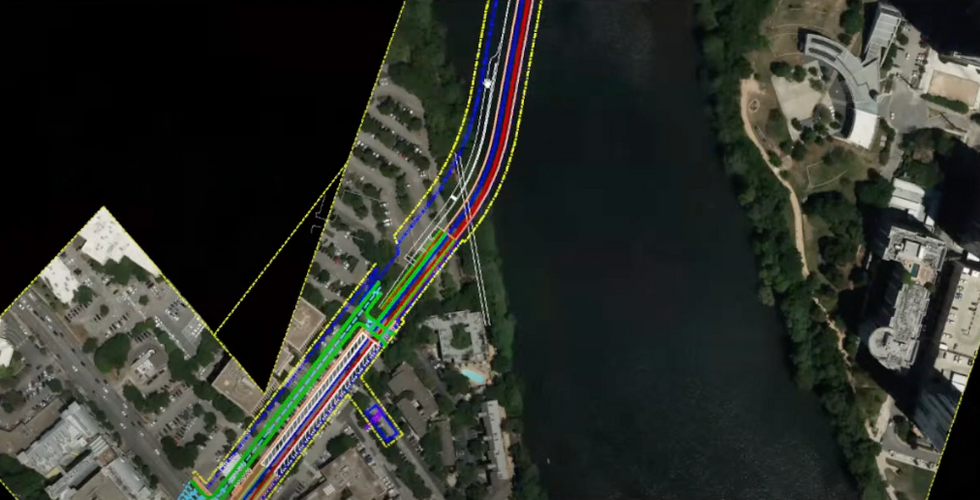 A view of the Blue Line by Lady Bird Lake. (Project Connect)
The line involves some coordination with the Texas Department of Transportation. That's because the department is working on an intersection that will have to be built before the phasing of the section of the Blue Line involving an I-35 crossing.
When it comes to the safety of cyclists and walkers, design ideas include a pedestrian hybrid beacon by East Bouldin Creek that would provide a protected signal to cross. And for the intersection TxDOT is carrying out, Project Connect is working with them on pedestrian access across the intersection. It could involve shared use paths along the street and crossings beneath it.
This summer, the public can expect 30% of design and cost estimates to be released. Though the project was $7.1 billion when voters approved it in November 2020, the latest estimates factoring in inflation and supply chain constraints show it could ultimately be upwards of $10 billion.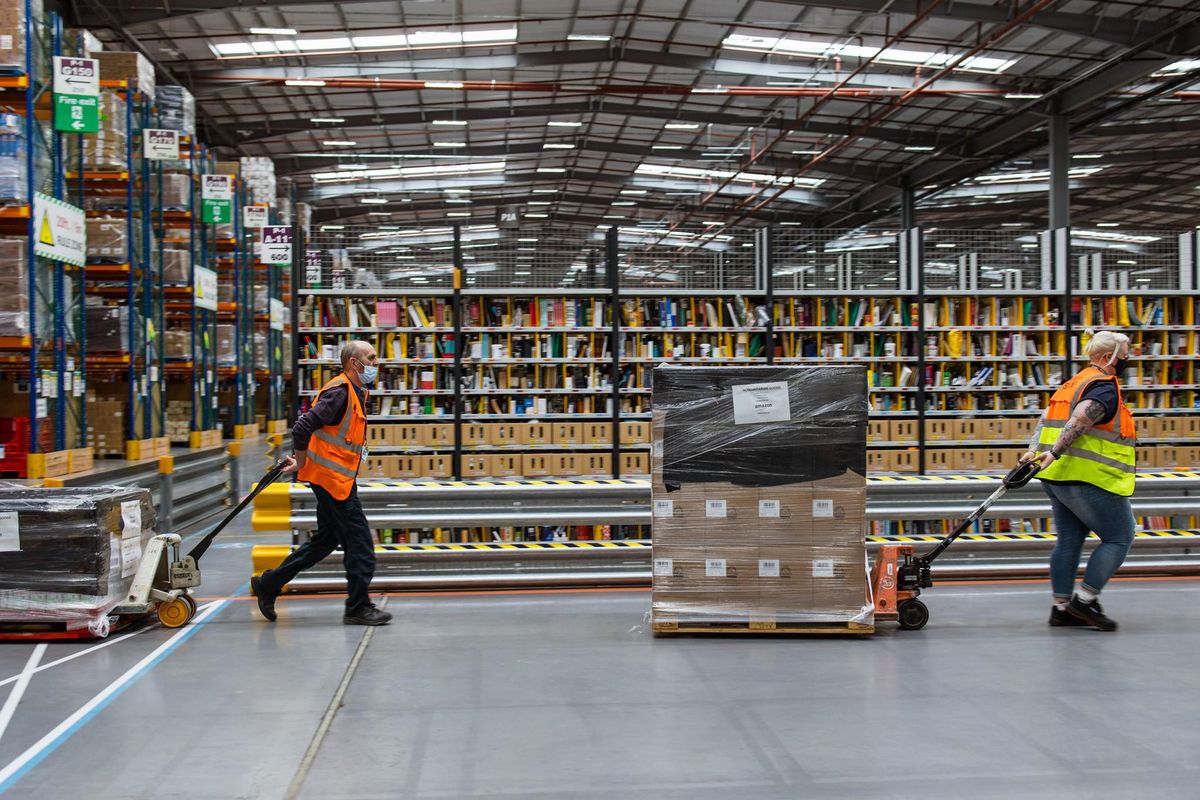 Plans for an Amazon warehouse in Round Rock—a $250 million project slated to be a large distribution center—are on hold.
This comes just after the tech giant had its worst financial quarter in seven years.
The details:
Late last year, it announced an expansion at the Domain adding 2,000 more corporate and tech jobs.
Amazon still owns the site in Round Rock. Plans for it are unclear.
Early this week, the Wall Street Journal reported that Amazon is aiming to scrap warehouse space as it faces a slowdown in its e-commerce operations.
Part of that effort involves exploring the possibility of ending or renegotiating leases with outside warehouse owners. Another aspect is a plan to sublease warehouse space.
"It allows us to relieve the financial obligations associated with an existing building that no longer meets our needs," an Amazon spokeswoman told the Wall Street Journal. "Subleasing is something many established corporations do to help manage their real estate portfolio."