Get connected with our daily update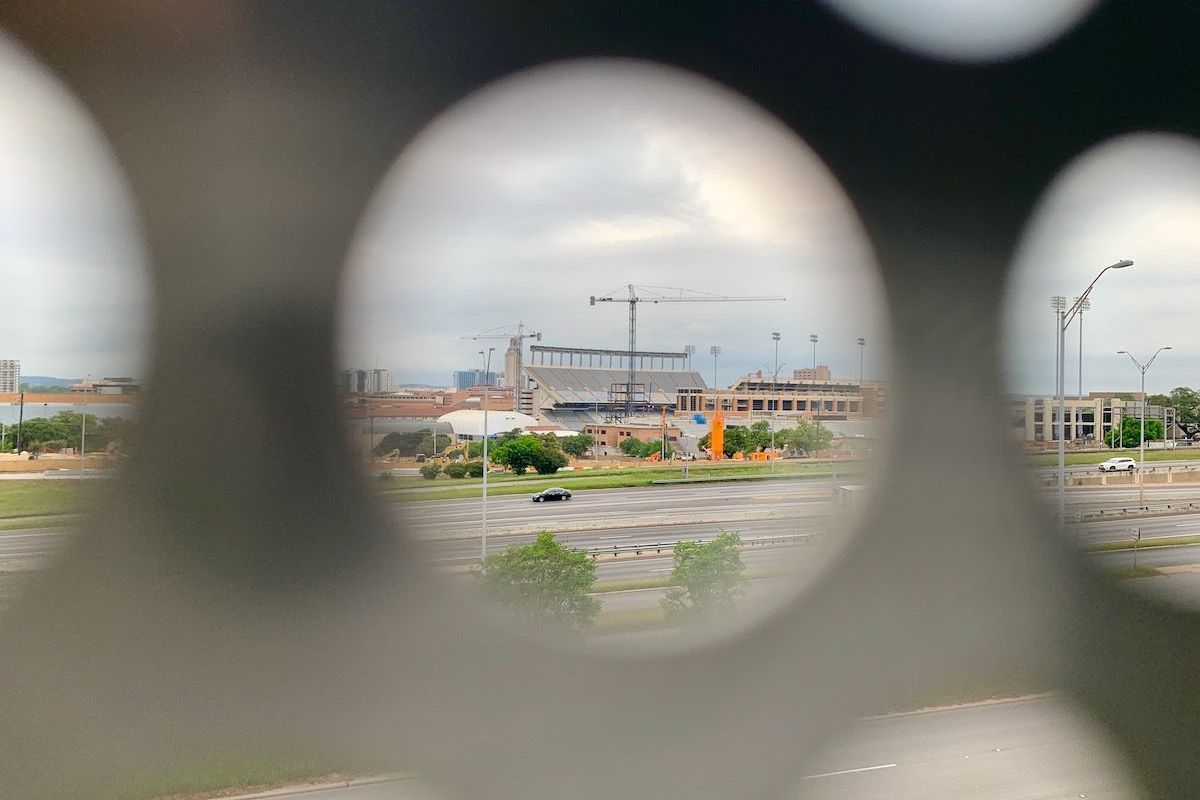 photo by Emma Freer
Austin Mayor Steve Adler acknowledges that Gov. Greg Abbott trumps the city of Austin when it comes to whether construction workers will continue to work. They will stay on the job--but with the city guiding work behavior.
"We'll continue to enforce the non-conflicting parts of the city order to mitigate the risk for workers, their families, and the city at large," the mayor said in a written statement Thursday.
What this means is that construction men and women will still be on the job in Austin, but the city will make an effort to educate workers and job site managers. The city will enforce safety requirements such as social distancing, and see that recommended hygiene practices are being observed.
---
On March 31, the governor issued his own order implementing statewide protocols, which followed the definition of "essential services" provided by the U.S. Department of Homeland Security. This came a week after the city of Austin's March 24 stay-at-home order restricting nonessential construction in an effort to contain the spread of the coronavirus.
In conceding to the state, the city has said that all construction will be allowed to continue despite the pandemic.
In mid-March, the governor said he was confident cities would make the best decisions for their communities, a sharp diversion from his past positions against local control, including his recent criticism of Austin leaders' homelessness policies. But his March 31 order, which instructs Texans to stay home except for essential work and services, moves toward a more centralized state response to the pandemic.
Before the governor's announcement, Austin's construction industry was lobbying city leaders to reconsider the local order. Unlike those in other big cities in Texas—including Houston, Dallas and San Antonio—Austin's order did not consider construction "essential," with exceptions for projects related to public works, affordable housing, social services, government functions and critical infrastructure.
In a joint letter sent on March 25—the day after the city's order was announced—representatives from the Austin Apartment Association, Austin Board of Realtors, Austin Chamber of Commerce, Home Builders Association of Greater Austin and the Real Estate Council of Austin, among others, urged Adler and County Judge Sarah Eckhardt to "Keep Austin Building," arguing that job sites allow for social distancing and other safety measures.
Silvia Pendleton, executive director of the Austin Contractors and Engineers Association, was one of the letter's signatories.
No ACEA members have laid off workers yet, she said, but many were concerned about compliance.
Ana Gonzalez is the director of the policy and Better Builder programs at the Workers Defense Project, a progressive advocacy group that represents low-income workers, many of whom are immigrants and work in construction.
Because all construction work is allowed under the governor's order, Gonzalez said the organization's priority is to ensure job sites are safe and the city's safety requirements are maintained.
"[Construction workers] need to go to work because they live paycheck by paycheck," Gonzalez added. "And they don't have the ability to work from home. They don't have a safety net to fall on."
This article has been updated to clarify the position of the Workers Defense Project.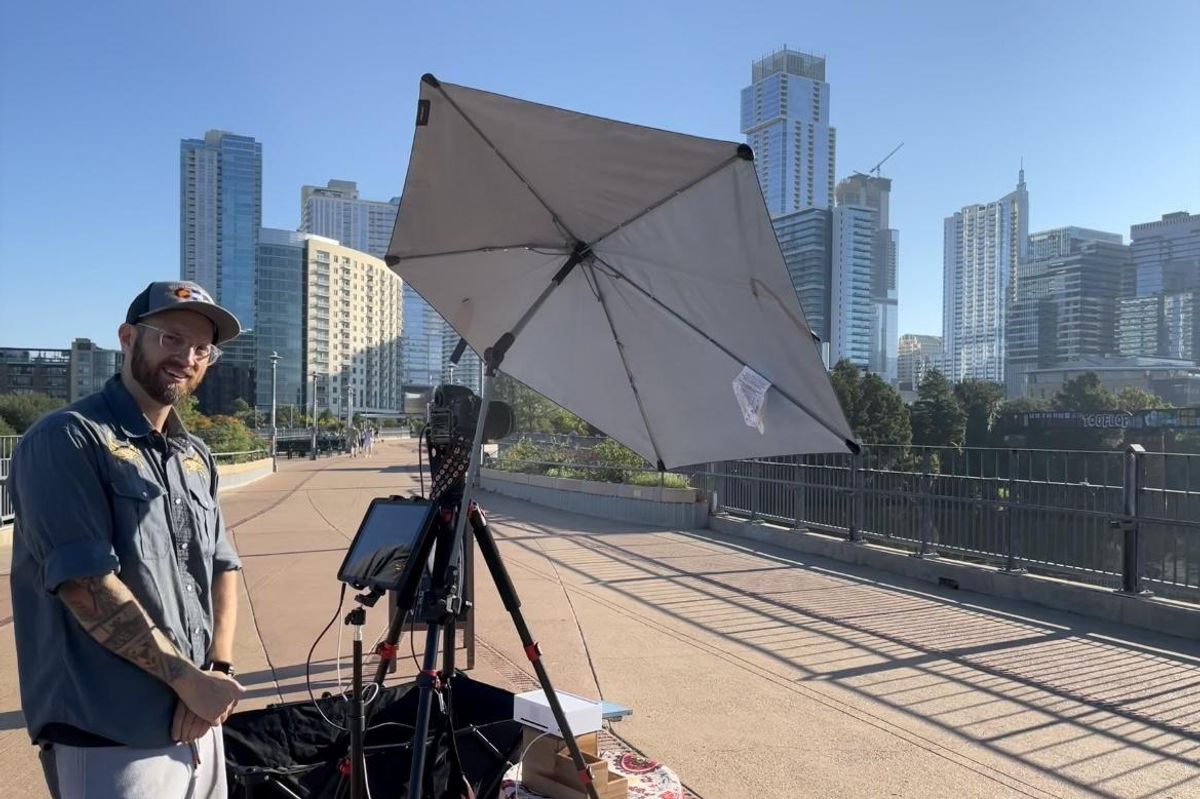 Nicklaus Pereksta says he loves photographing enthusiastic people, and it's why his latest gig offering pictures to people out on Lady Bird Lake's hike and bike trail is going smoothly. He sets up his gear on the Pfluger pedestrian bridge and puts out a sign: Photos, $10.
"Overwhelmingly, this has been a really positive experience," Pereksta said. "I get excited when I wake up in the morning and I can't wait to go to work."
Bikers and joggers are excited about it too. On the pedestrian bridge leading to downtown Thursday morning, a man on an e-bike rode up and posed, wanting more photos.
"I posted the last pictures on Instagram and people loved it. They asked, 'where is this guy?'" the biker told Pereksta. Bashfully, Pereksta, who also photographs landscapes and at weddings and other events, said he was happy to hear that.
Pereksta started these photos about a month ago, after the strenuous runs required in his valet job started causing pain in his legs. And though he has a passion for photography, he wasn't so sure when he started working independently if it would work out.
He felt uncertain about the demand for it and was also worried about having lots of expensive equipment out in the open.
"Then like the first day was nothing but high praise and people are like, this is so awesome. This is great. I've never seen anything like this before. I was like, Wow, this was really good, like positive turnout. So I got encouraged."
Now, he wants to expand and is thinking of contacting the Mueller Farmers Market about how to become a vendor. Still, he'll carry a connection to photographing on the bridge since the word bridge is related to his last name.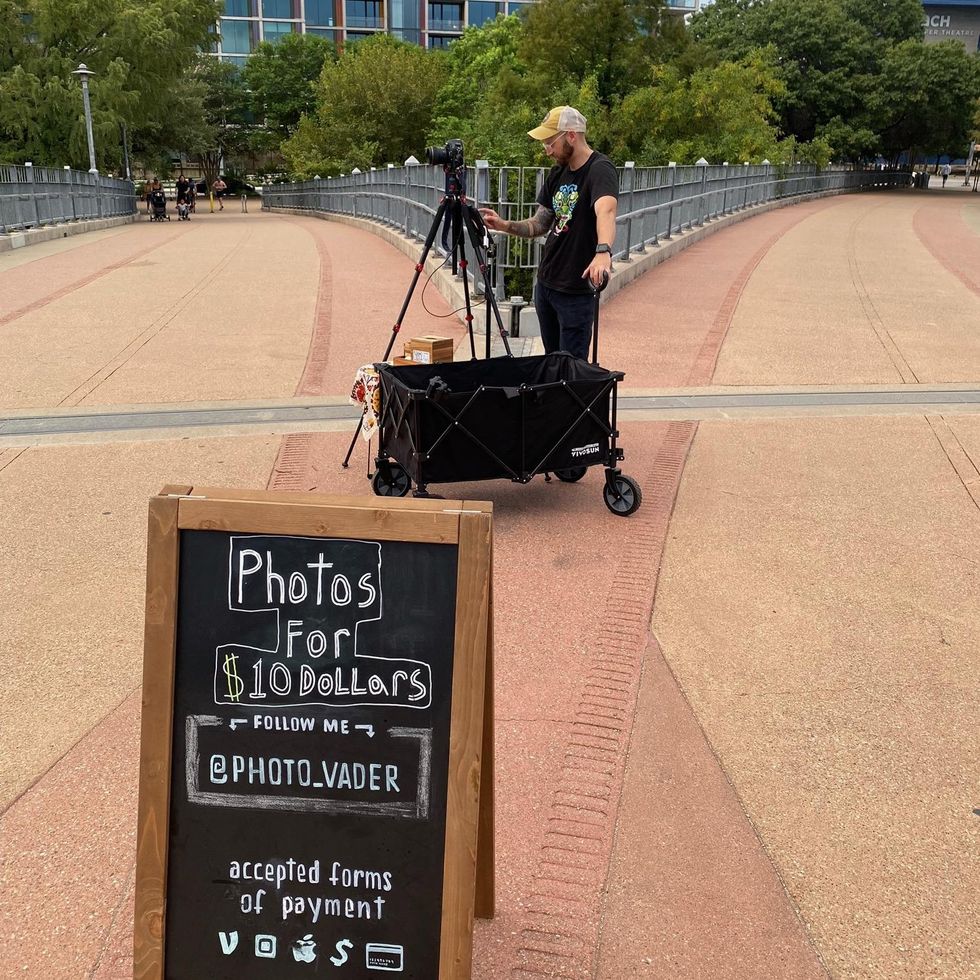 (Dewey C.)
"It's a name my great, great, great grandfather came up with when he was marrying somebody. It's actually quite a romantic name. It means a joining of two bridges," Pereksta said. "So, I thought it was ironic that I'm set up on a bridge. I'm kind of representing my last name right now."
Austonia talked to Pereksta about life in Austin, where he's lived for eight years after living in Boston doing band photography.
What was your first experience with Austin?
I came here to visit some friends and they took me to Barbarella. So we went to Barbarella and I was like, 'wow, this place is great.' And then the restaurants and the food and going to Barton Springs. I was like, 'this is amazing.' Because there's nothing like that in Boston. If you want to go to a natural spring, you got to go to New Hampshire. There's no pools in the city at all. So there's lots of swimming out here.
What do you like best about Austin?
You go to any little quiet bar and there's a band playing that should be like onstage for a sold out show. Yeah, they're playing to 10 people, right? Like, one of the best bands ever and they're playing for 10 people, right? And just little magic moments like that are pretty fun. You just run into little random weird things.
What do you think makes Austin different from other places?
There's no fall.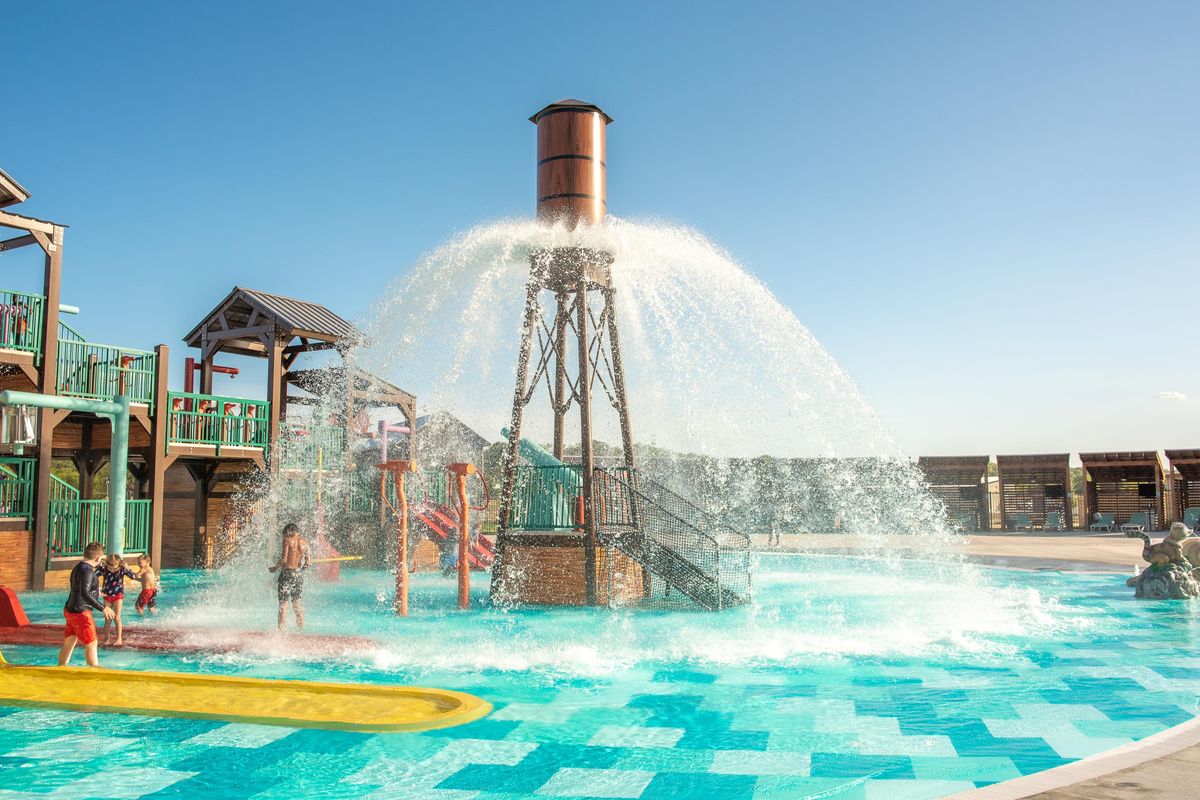 Camp Fimfo Waco
Camp Fimfo Waco, a brand new camping resort, is kicking off football and fall camping season in style! With top-notch amenities, premium accommodations, and 10 weekends of fall fun, there's no better place to have a fall camping getaway, especially if you're a Baylor football fan!
Fall promises to be a one-of-a-kind camping experience. From Sept. 16 to Nov. 24, weekends will be packed with fall-themed activities, including special Halloween weekends in October. Campers can enjoy activities like fall crafts, campground trick-or-treating, costume contests, site decorating, outdoor movie nights, and more!