Austonia AM
100% Austin news, info, and entertainment, straight to your inbox at 6 a.m. every morning.
In five minutes, you're fully informed and ready to start another great day in our city.
Get connected with our daily update
(Pexels)
Grant Weddle, 23, isn't totally sure how he contracted COVID-19.
A friend of his went out to the bars one night in early December, and after spending time with her, they had both developed symptoms.
---
Now that Weddle has recovered from COVID, he feels differently. "I don't feel as at risk as before," he said.
Others feel similarly.
Lynn, a 23-year-old server who works in North Austin and asked to be identified by her middle name, tested positive for COVID in late December after experiencing mild, allergy-like symptoms. Since then, she has noticed an attitude shift. "It sounds bad to say but I feel kind of invincible," she said. "In my head, I should be free from COVID at least through March."
Germ theory
The 20- to 29-age group is less at risk for hospitalization and death due to COVID, accounting for 26% of the confirmed cases in Travis County but only 8% of hospitalizations and 1% of deaths. But local public health officials have stressed that they can easily spread the virus to others and should observe precautions to avoid doing so.
This concern became especially acute in the wake of the Christmas and New Year's holidays when nearly half of the new cases confirmed in Travis County were in the 20-29 and 30-39 age groups, which officials attributed to social gatherings and travel. They also criticized state-level loopholes that allow some bars "masquerading as restaurants" to remain open.
There is still confusion about how long a person who has recovered from COVID may be immune to it, according to the Centers for Disease Control and Prevention.
Weddle knows this. "I'm not naive in thinking that I'm home free, and I'll never get (COVID) again," he said, adding that he continues to take precautions—such as masking while in public—to avoid acting as a carrier.
Still, having COVID has changed his outlook.
Risk assessment
Weddle, who works as an essential worker and asked that his exact job title not be used, said he has taken the pandemic seriously since it began in March. Because his job puts him in contact with strangers every day, he traded out nights on Sixth Street for board game nights at home.
But it's not that easy for someone in their early twenties to avoid socializing—especially those who have recovered from COVID and now feel the chances of getting it a second time are almost nonexistent.
Weddle went out to the bars for New Year's Eve, which he acknowledged was risky. "I guess being locked inside for as long as I was (with COVID), I was cooped up and I needed a release," he said.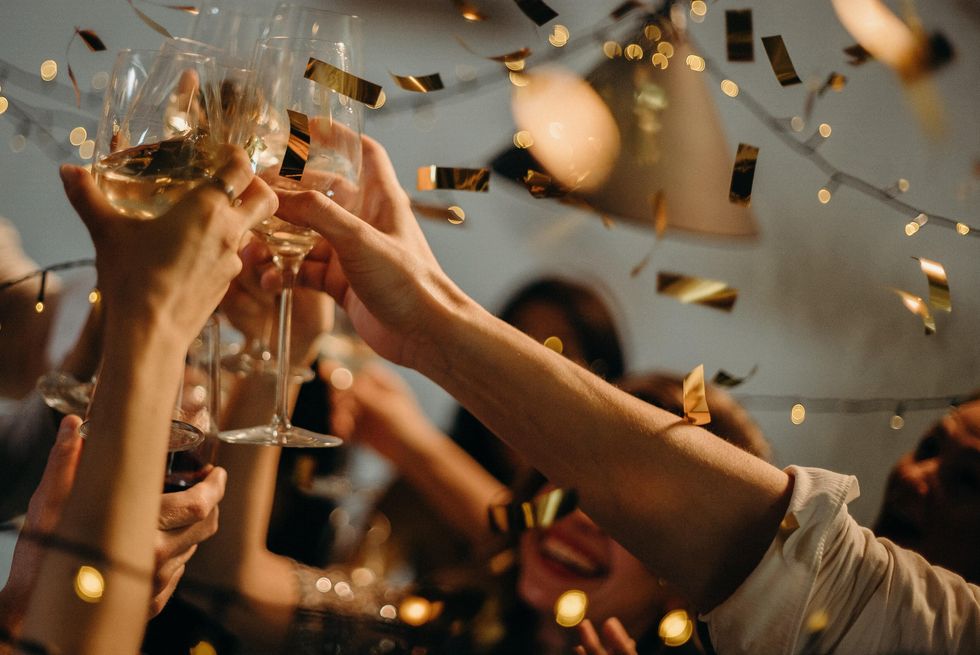 (File photo)
Weddle feels comfortable talking to his friends and posting on social media about his experience with COVID because he contracted the disease despite doing his best to adhere to local public health recommendations. "I got it because someone else went out and gave it to me," he said. "It's not my fault."
Lynn, who is also an essential worker, feels similarly. She said her social media feeds are full of people who appear to be taking fewer precautions than she is. "Not necessarily in shoulder-to-shoulder bars but going out to eat, getting brunch with a friend, on Sixth Street," she said. "Because my friend group is just as lax as I am, I'm not necessarily worried about how I'll be received."
Despite feeling invincible and taking some risks, Lynn feels like she is taking adequate precautions to prevent spreading the virus to other people should she be exposed to it again. When visiting her mom, who lives outside of Fort Worth and works in the medical field, she avoids going out the week or two prior. She is also comforted by the fact that her mom has received the first dose of the vaccine and is regularly screened for COVID at work. "She has way more access to testing than anyone else that I know, so I feel more chill," she said.
Still, Lynn is eager for more people to get vaccinated, including her. She said wants the vaccine so she can feel more secure working and going out. "As soon as the vaccine is readily available, I will be first in line," she said.
Matthew McConaughey is reportedly weighing a run for Texas governor in 2022.
The Austin resident and Oscar winner has been "quietly making calls to influential people in Texas political circles, including a deep-pocketed moderate Republican and energy CEO" as he decides whether to run, according to Politico.
McConaughey said a gubernatorial run is "a true consideration" while on a March episode of Houston's "The Balanced Voice" podcast.
Although most political strategists doubt McConaughey's commitment and viability as a candidate, some are still intrigued by the possibility.
"I find it improbable, but it's not out of the question," Karl Rove, a top Republican strategist with a long history in Austin, told the political news site. He added that the big question is whether McConaughey would run as a Republican, a Democrat or an independent.
Brendan Steinhauser, an Austin-based GOP strategist, told Politico he's surprised McConaughey isn't being taken more seriously. "Celebrity in this country counts for a lot," he said. "It's not like some C-list actor no one likes. He has an appeal."

Texas Gov. Greg Abbott plans to run for a third term and remains popular among Republican voters, 77% of whom approve of his performance as of April, according to the Texas Politics Project.
Some strategists believe an independent McConaughey run would benefit Abbott. But a recent poll from The Dallas Morning News and the University of Texas at Tyler found that McConaughey would beat Abbott, 45% to 33%, with 22% opting for someone else.
Mimi Swartz, an executive editor at Texas Monthly, mulled a McConaughey run in a recent opinion essay from the New York Times. "Texas may not be ready for a philosopher king as a candidate, much less governor," she wrote. "May the best man win, man."
Some JuiceLand production facility workers and storefront employees are organizing to demand wage increases, better working conditions (including air conditioning in the warehouse) and pay transparency, among other asks. They are also calling on staff to strike and customers to boycott the Austin-based company until their demands are met.
JuiceLand responded on Saturday. "We are listening," the company wrote on their Instagram story. "JuiceLand crew now makes guaranteed $15 an hour or more companywide."
JuiceLand, which was founded in 2001 by Matt Shook and now has 35 locations in Austin, Houston and Dallas, acknowledged the rising cost of living across Texas and the added stress of the pandemic in an email to employees on Saturday, part of which @juicelandworkersrights shared on social media. "There's no denying that times are tough and financial security means more now than ever," the company wrote.
Organized JuiceLand workers rejected this proposal, according to a recent post on the @juicelandworkersrights Instagram account, and reiterated their demands.
"Cost of living in Austin is rising exponentially and will only continue to get worse with the tech boom," the post read. "$15 is barely a sustainable living."

Related Articles Around the Web