Get connected with our daily update
(Pexels)
Grant Weddle, 23, isn't totally sure how he contracted COVID-19.
A friend of his went out to the bars one night in early December, and after spending time with her, they had both developed symptoms.
---
Now that Weddle has recovered from COVID, he feels differently. "I don't feel as at risk as before," he said.
Others feel similarly.
Lynn, a 23-year-old server who works in North Austin and asked to be identified by her middle name, tested positive for COVID in late December after experiencing mild, allergy-like symptoms. Since then, she has noticed an attitude shift. "It sounds bad to say but I feel kind of invincible," she said. "In my head, I should be free from COVID at least through March."
Germ theory
The 20- to 29-age group is less at risk for hospitalization and death due to COVID, accounting for 26% of the confirmed cases in Travis County but only 8% of hospitalizations and 1% of deaths. But local public health officials have stressed that they can easily spread the virus to others and should observe precautions to avoid doing so.
This concern became especially acute in the wake of the Christmas and New Year's holidays when nearly half of the new cases confirmed in Travis County were in the 20-29 and 30-39 age groups, which officials attributed to social gatherings and travel. They also criticized state-level loopholes that allow some bars "masquerading as restaurants" to remain open.
There is still confusion about how long a person who has recovered from COVID may be immune to it, according to the Centers for Disease Control and Prevention.
Weddle knows this. "I'm not naive in thinking that I'm home free, and I'll never get (COVID) again," he said, adding that he continues to take precautions—such as masking while in public—to avoid acting as a carrier.
Still, having COVID has changed his outlook.
Risk assessment
Weddle, who works as an essential worker and asked that his exact job title not be used, said he has taken the pandemic seriously since it began in March. Because his job puts him in contact with strangers every day, he traded out nights on Sixth Street for board game nights at home.
But it's not that easy for someone in their early twenties to avoid socializing—especially those who have recovered from COVID and now feel the chances of getting it a second time are almost nonexistent.
Weddle went out to the bars for New Year's Eve, which he acknowledged was risky. "I guess being locked inside for as long as I was (with COVID), I was cooped up and I needed a release," he said.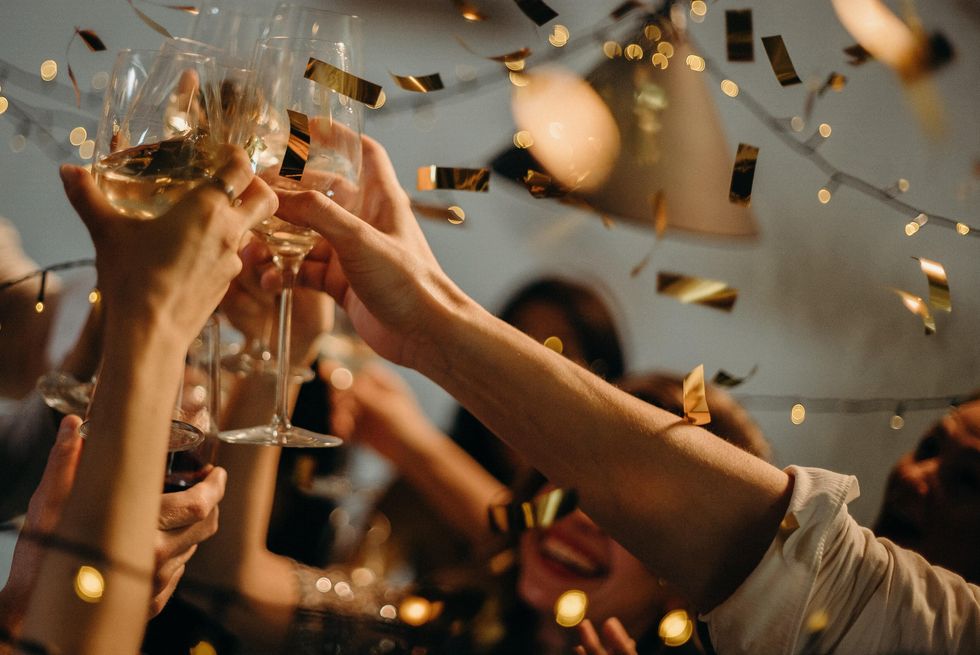 (File photo)
Weddle feels comfortable talking to his friends and posting on social media about his experience with COVID because he contracted the disease despite doing his best to adhere to local public health recommendations. "I got it because someone else went out and gave it to me," he said. "It's not my fault."
Lynn, who is also an essential worker, feels similarly. She said her social media feeds are full of people who appear to be taking fewer precautions than she is. "Not necessarily in shoulder-to-shoulder bars but going out to eat, getting brunch with a friend, on Sixth Street," she said. "Because my friend group is just as lax as I am, I'm not necessarily worried about how I'll be received."
Despite feeling invincible and taking some risks, Lynn feels like she is taking adequate precautions to prevent spreading the virus to other people should she be exposed to it again. When visiting her mom, who lives outside of Fort Worth and works in the medical field, she avoids going out the week or two prior. She is also comforted by the fact that her mom has received the first dose of the vaccine and is regularly screened for COVID at work. "She has way more access to testing than anyone else that I know, so I feel more chill," she said.
Still, Lynn is eager for more people to get vaccinated, including her. She said wants the vaccine so she can feel more secure working and going out. "As soon as the vaccine is readily available, I will be first in line," she said.
The Texas French Bread Bakery, located on 2900 Rio Grande Street, has been completely destroyed after a fire erupted on Monday night.
The Austin Fire Department responded to the fire just before 11 p.m., where they arrived to see flames coming from the roof of the bakery. Firefighters fought the fire for about an hour before the roof collapsed.
While no one was injured in the fire, firefighters say the historic building was completely totaled.
AFD determined that the fire was accidental and caused by mechanical failure. AFD said the damages amounted to $1.6 million total: $1.1 million in structural damage and $500,000 in damage to the contents of the bakery.

This year, Texas French Bread will celebrate 40 years of business. Before the bakery occupied the building, it was the Rome Inn, a music venue that hosted 1970s artists like Stevie Ray Vaughan.
Austin's first major league team is ready to extend its reach with a new collaborative sports complex The Pitch, an Austin FC destination packed with local food, beverages and Verde fervor is set to open in Northeast Austin in February.
The Pitch, a collaboration between Austin FC and Karlin Real Estate, among other entities, will be located in the 50-acre Parmer Pond District, which already hosts the club's practice facility St. David's Performance Center.
Dubbed a "true destination" for both soccer fans and the community, The Pitch will consist of multilevel shipping containers designed by Mark Odom Studio that will carve out into a 1,200-seat stadium complete with a soccer pitch made of turf, food and beverage options and a five-acre "Parmer Pond" featuring jogging trails.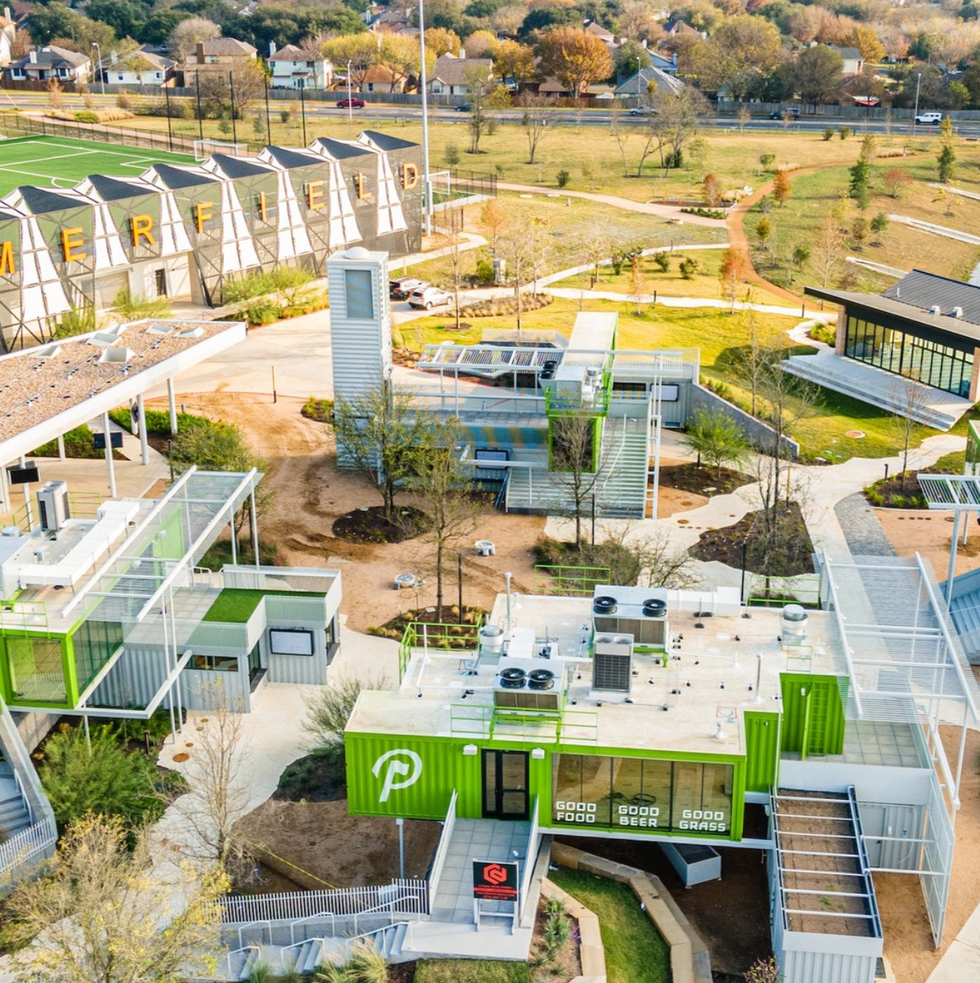 Made from multilevel shipping containers, The Pitch will include food and a 1,200-seat soccer pitch made from artificial turf. (The Pitch)
"The launch of Karlin's new food and entertainment experience will greatly enhance the Parmer development while perfectly complimenting St. David's Performance Center," Austin FC founder Anthony Precourt said. "The Pitch... will offer a strong variety of food options and gathering spaces for guests who will utilize St. David's Performance Center and Parmer Field for a variety of events."
The Pitch project lead Dave Greeley, who helped come up with the concept, is a former president of Austin FC parent company, Two Oak Ventures.
"The vision behind The Pitch at the Parmer Pond District is to be a first-of-its-kind sports, dining and entertainment destination," said Dave Greeley, The Pitch project lead and Team Orbis president. "This will be an unmatched experience for Parmer Austin tenants, Austin FC and club supporters, and the community."
With its proximity to the practice center, the venture hopes to contribute to the growing "soccer city" of Austin during Austin FC matches and youth games with the Austin FC Academy hosted at the St. David's Performance Center.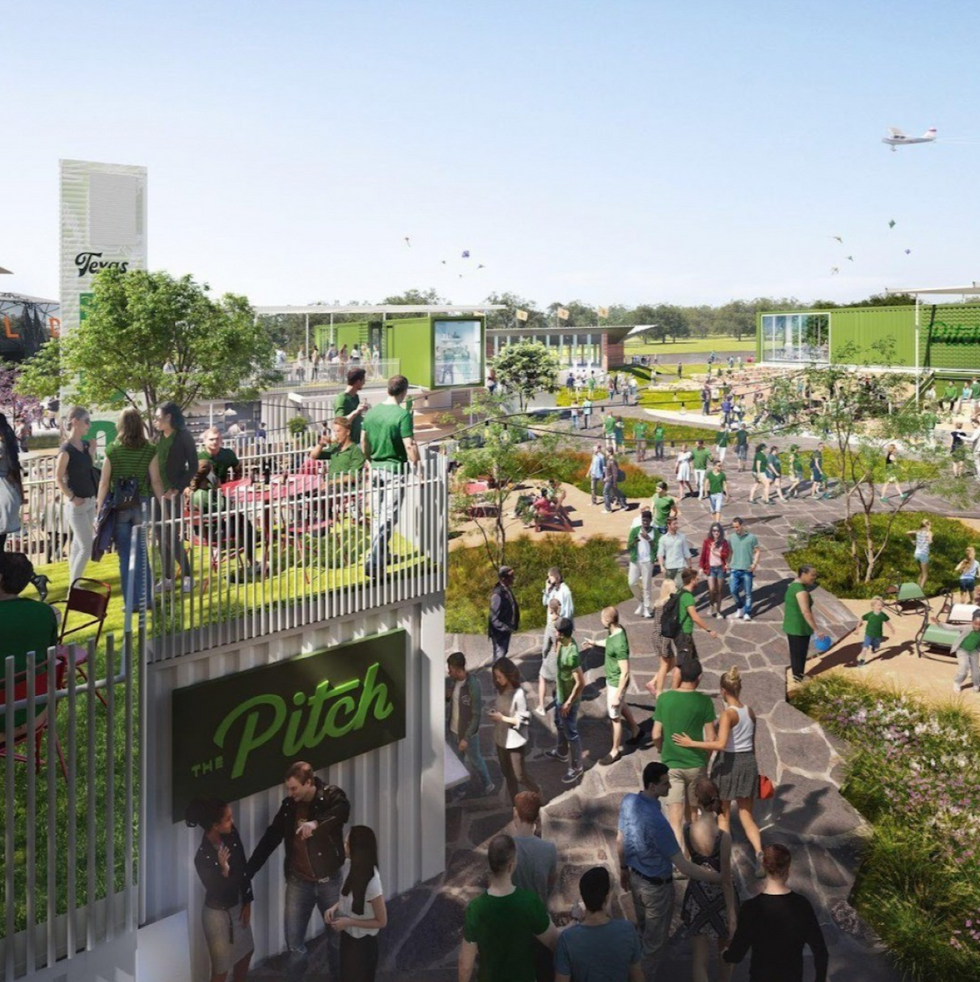 The Pitch hopes to converge both community and club interests with Austin FC. (The Pitch)
In addition to the soccer pitch, stadium and pond, The Pitch will provide a foody experience made by the creative team behind Austin staples like Fareground and Easy Tiger. The complex will offer local bites including:
Ranger Burger, which offers beers and burgers made from highly-coveted Wagyu beef direct from Ranger Cattle in East Austin
Ga Roti, which merges flavors from Northern Vietnam with the culinary techniques of France to create a unique rotisserie chicken joint
Taco Flats, a local taco chain serving Mexico City-style tacos, micheladas and more
Sand Bar, which fulfills its namesake with beauty cocktails, local beers and a sand volleyball court
Coffee Club, a coffee shop and bakery
Corner Kick Bar, the soccer-focused main bar of The Pitch complete with "tunes, TVs and (a) beer garden"
The Pitch will squeeze between St. David's Performance Center and Parmer Pond alongside the southern edge of Parmer Austin, a Karlin Real Estate venture that will eventually include multifamily housing, corporate office space and an aerospace and defense center.