Get connected with our daily update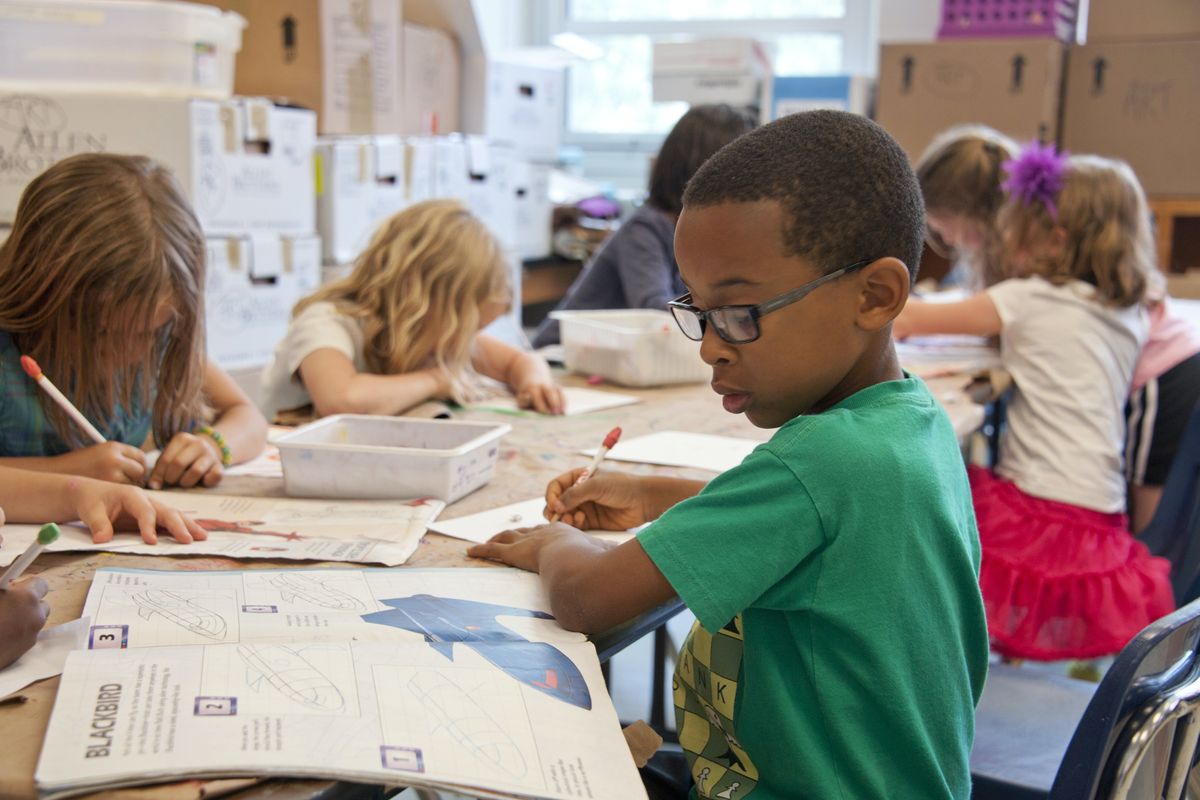 (Pexels)
Enrollment at Austin ISD, Eanes ISD and other school districts across Texas is down this year, a trend that officials are attributing to remote learning in the COVID-19 pandemic.
---
The number of students at Austin ISD is roughly 3,400 lower compared to this time last year, Superintendent Dr. Stephanie Elizalde reported to the board of trustees at a meeting on Monday.
This decline is most concentrated in pre-K enrollment, which is about 1,850 students shy from what it was after the first week of classes last year. The district's overall enrollment is around 80,000.
"Our surrounding school districts as well as school districts through the United States and in Texas are in fact experiencing some concerns with enrollment," Elizalde said at her first board meeting since being appointed last month.
Compared to this time last year, Eanes ISD's overall enrollment is down 211 students—for a total of 7,954—while its high school enrollment remains unchanged, according to Deputy Superintendent Jeff Arnett.
"There are a variety of factors, but the pandemic, the economy and other schooling options seem to be most reasonable explanations for the moderate decline," he said in a statement to Austonia. The state of Texas guarantees public school funding based, in part, on student enrollment numbers.
Elizalde attributed the drop in enrollment at AISD to virtual learning, explaining that some families may not be engaged in remote instruction, and expressed hope that the numbers may shift when the district begins a phased return to in-person instruction on Oct. 5.

To this end, AISD will launch a campaign to try to increase enrollment to be more in line with district projections, which actually estimated enrollment would grow this year.
Some of the first students to return to their classrooms will be those in the pre-K and kindergarten grades.
"The rationale for that is that our youngest learners are the ones who benefit the most from in-person instruction," Elizalde said.
Other school districts are reporting similar trends.
As of the third day of class, Houston ISD saw its enrollment fall by more than 30,000 students—to 167,163—compared to the same time last year. Similarly, Dallas ISD reported a roughly 10% drop of 13,500 students and San Antonio ISD said its enrollment is about 2,400 shy of its enrollment last year, which was 6,400.
School districts are already contending with increased costs due to the pandemic and pressure to reopen from parents and the Texas Education Agency, which has hinged funding on a return to in-person learning.

Private schools across Texas are also seeing an average enrollment decline of 8%, with the most impact in the lower grades, according to the Texas Private Schools Association. However, the trend may not extend to Austin, where Executive Director Laura Colangelo said some private schools have reported "significant increased enrollment."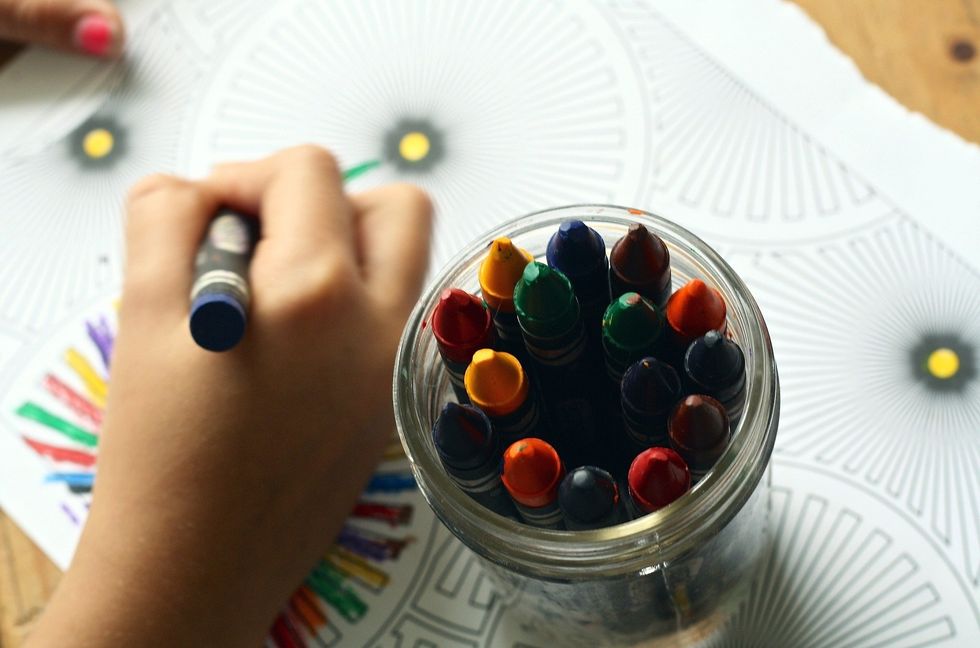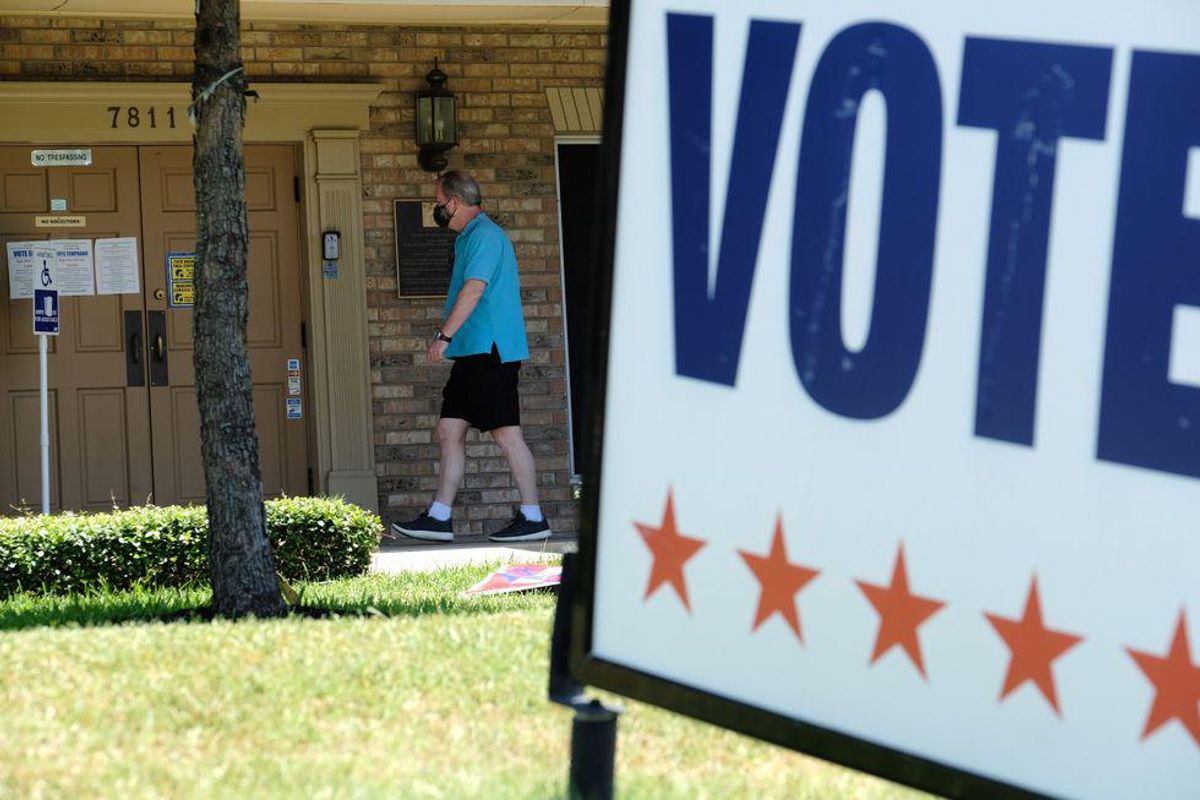 May's second election is here, in which voters will decide on the candidates to represent their party in the November general election after the winner in some March primary races was unclear.
Just like the March primaries, voters will choose which party they choose to vote in. Then based on location, each ballot will show which races are in a runoff.
In Texas, candidates must win at least 50% of the vote to be elected. In the races where the top candidate only received a plurality of votes, a runoff is being held.
Here's everything you need to know before heading to the polls.
Know before you go
Early voting for the Texas primary runoff election begins Monday and will last through May 20; Election Day is May 24.
The registration period for this election has passed; check if you're registered to vote here.
The polls are open from 7 a.m. to 7 p.m. daily. As long as you're in line by 7 p.m., you can vote.
You'll need a valid photo ID to present once you're at a polling location.
Here are the early voting locations in Travis County.
View wait times at polling locations here.
Races to watch in Travis County:
Statewide
Lieutenant Governor
Republican: Incumbent Lt. Gov. Dan Patrick won his primary in March.
Democratic: Mike Collier and Michelle Beckley are vying to be the Democrat candidate on the ballot.
Attorney General
Republican: Incumbent AG Ken Paxton is fighting for his seat against George P. Bush.
Democratic: Rochelle Garza and Joe Jaworski will face off to be the Democratic candidate in this race.
View all the statewide races on the ballot here.
U.S. House of Representatives

View the district you live in here.
District 21
Republican: Incumbent Chip Roy won his primary in March.
Democratic: Claudia Andreana Zapata and Ricardo Villarreal are hoping to secure this vote.
District 35
Republican: Dan McQueen and Michael Rodriguez are going head to head to be the Republican candidate in this race.
Democratic: Former Austin council member Greg Casar won this race in March.
Texas House
District 19
Republican: Ellen Troxclair and Justin Berry are vying to be the Republican candidate in this race.
Democratic: Pam Baggett won her primary in March.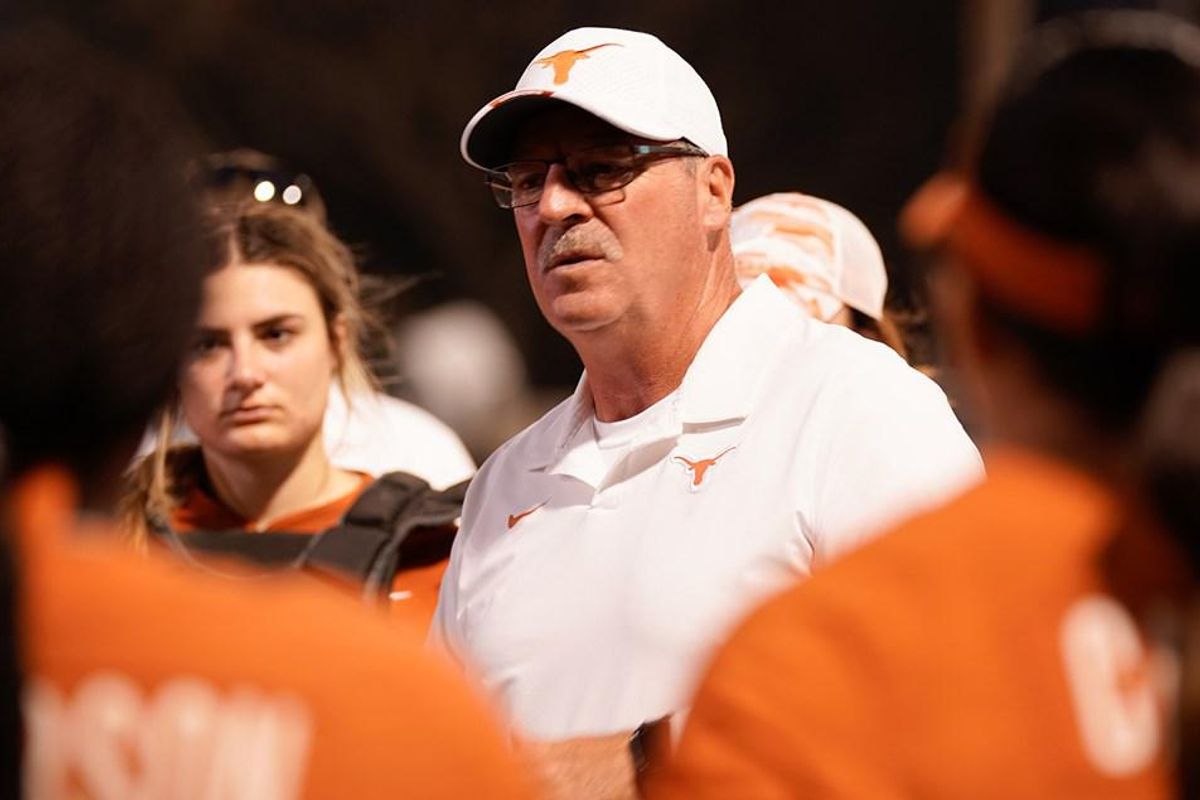 University of Texas head softball coach Mike White was ousted from a game and publicly reprimanded after flipping off an umpire, the person officiating the game, at the Big 12 Conference Friday.
White was kicked out of the team's 6-1 Oklahoma State loss after arguing a call in the first inning. He then went on to turn around and flip off umpire Naomi Urdahl after she reversed the call, which was originally in the Longhorns' favor.
White apologized to both the Big 12 Conference and the umpiring crew, including Urdahl, in statements both Friday and Saturday.
"(My actions) were unacceptable, regrettable and reflected poorly on the Big 12 Conference, The University of Texas, my softball team and me personally," White's statement said. "My actions were not in accordance with those of a Head Coach who has the responsibility to conduct himself in a professional manner at all times."
Big 12 Commissioner Bob Bowlsby said the action was "a clear violation of sportsmanship expectations" and that the conference accepted his public apology.
With the loss, the Longhorns (38-17-1) were kicked out of the Big 12 Tournament and will take on Weber St. (38-10) in the Seattle Regional portion of the NCAA Softball Tournament from May 20-22.