Get connected with our daily update
(Pexels)
Enrollment at Austin ISD, Eanes ISD and other school districts across Texas is down this year, a trend that officials are attributing to remote learning in the COVID-19 pandemic.
---
The number of students at Austin ISD is roughly 3,400 lower compared to this time last year, Superintendent Dr. Stephanie Elizalde reported to the board of trustees at a meeting on Monday.
This decline is most concentrated in pre-K enrollment, which is about 1,850 students shy from what it was after the first week of classes last year. The district's overall enrollment is around 80,000.
"Our surrounding school districts as well as school districts through the United States and in Texas are in fact experiencing some concerns with enrollment," Elizalde said at her first board meeting since being appointed last month.
Compared to this time last year, Eanes ISD's overall enrollment is down 211 students—for a total of 7,954—while its high school enrollment remains unchanged, according to Deputy Superintendent Jeff Arnett.
"There are a variety of factors, but the pandemic, the economy and other schooling options seem to be most reasonable explanations for the moderate decline," he said in a statement to Austonia. The state of Texas guarantees public school funding based, in part, on student enrollment numbers.
Elizalde attributed the drop in enrollment at AISD to virtual learning, explaining that some families may not be engaged in remote instruction, and expressed hope that the numbers may shift when the district begins a phased return to in-person instruction on Oct. 5.

To this end, AISD will launch a campaign to try to increase enrollment to be more in line with district projections, which actually estimated enrollment would grow this year.
Some of the first students to return to their classrooms will be those in the pre-K and kindergarten grades.
"The rationale for that is that our youngest learners are the ones who benefit the most from in-person instruction," Elizalde said.
Other school districts are reporting similar trends.
As of the third day of class, Houston ISD saw its enrollment fall by more than 30,000 students—to 167,163—compared to the same time last year. Similarly, Dallas ISD reported a roughly 10% drop of 13,500 students and San Antonio ISD said its enrollment is about 2,400 shy of its enrollment last year, which was 6,400.
School districts are already contending with increased costs due to the pandemic and pressure to reopen from parents and the Texas Education Agency, which has hinged funding on a return to in-person learning.

Private schools across Texas are also seeing an average enrollment decline of 8%, with the most impact in the lower grades, according to the Texas Private Schools Association. However, the trend may not extend to Austin, where Executive Director Laura Colangelo said some private schools have reported "significant increased enrollment."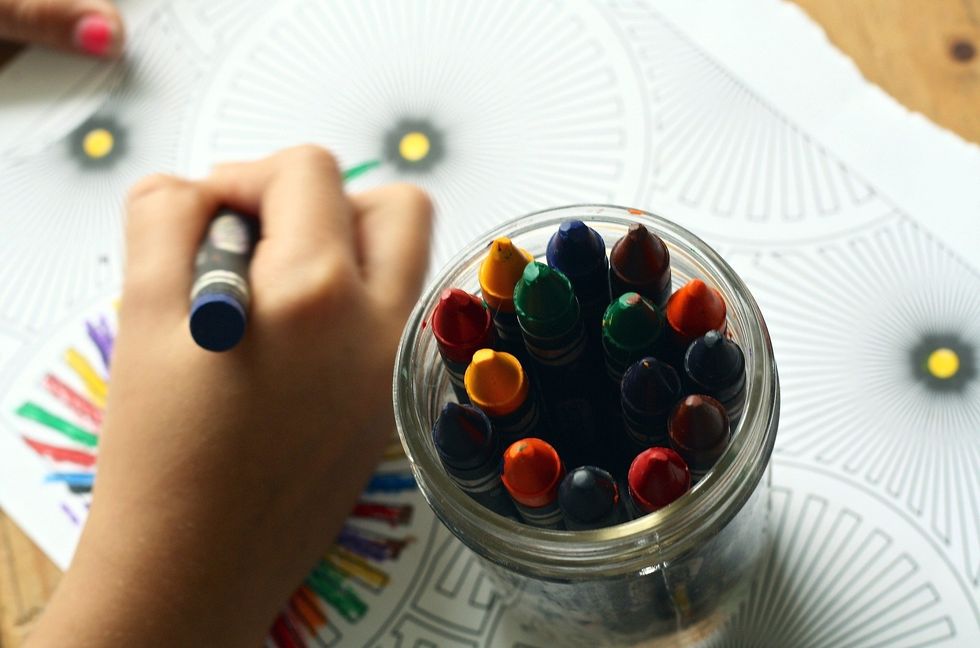 Concerning levels of cylindrospermopsin were discovered on Sept. 22 after a person got sick and samples were sent to get tested on Sept. 9. Signs will be posted at access points to Sculpture Falls that people and their pets should not injest or swim in the water.
Unlike the harmful algae making dogs sick in parts of Lake Travis and Lady Bird Lake in past summers, these toxins are found in the water, the city says. Barton Creek visitors are asked to avoid stagnant water especially.
The toxins also result in different health effects than the harmful algae in Lady Bird Lake, including liver and kidney damage. If exposed, people can feel:
Fever
Headache
Vomiting
Bloody diarrhea
If exposed, people should seek medical attention and report it to 311.
TinyFest Texas 2021
When: 10 a.m. Saturday – 5 p.m. Sunday
Where: Jourdan-Bachman Pioneer Farms, 10621 Pioneer Farms Drive
What: Tour tiny houses, van converstions, shipping container homes and more at this year's TinyFest. Grab tickets here for a weekend of speakers, workshops and panel discussions plus live music, food and more!

Fierce Whiskers Grand Opening
When: 12 p.m. Saturday
Where: Fierce Whiskers, 5333 Fleming Court
What: Fan of whiskey? Come along to the free grand opening of Fierce Whiskers Distillery's new tasting room. Enjoy bites from a food truck, oysters, musical performances and a raffle.

Austin Summer Carnival
When: 6 p.m. Saturday – 2 a.m. Sunday
Where: The Venue ATX, 516 East 6th St.
What: Don your dancing outfit for this carnival that celebrates the African heritage with Brazilian, Latin and Caribbean rhythms in Austin. Snag your tickets here.

Beginner's Succulent Arrangement and Planting
When: 3 p.m. – 4 p.m. Sunday
Where: Succulent Native, 5501 North Lamar Blvd.
What: Calling all first-time planters: Get your hands dirty and learn about succulent and cactus arrangement and care. No tools required! Grab your tickets here.