Get connected with our daily update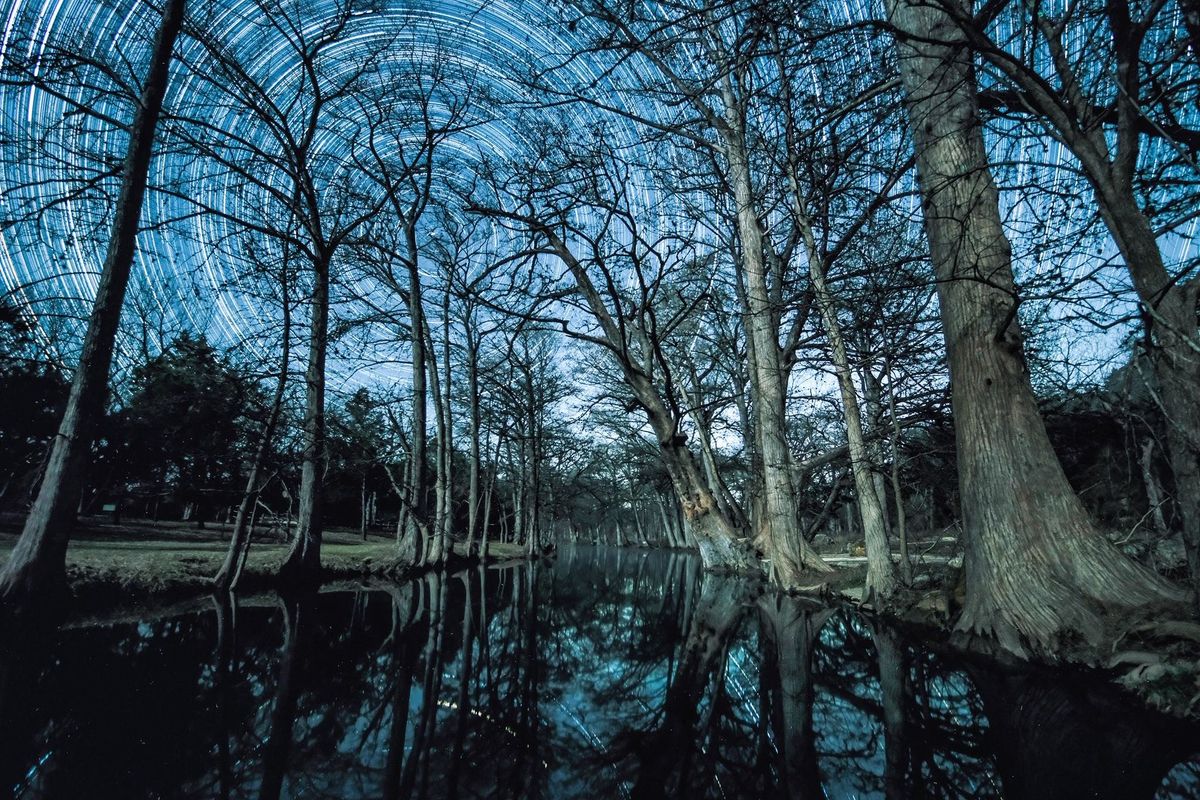 The City of Wimberley
As Austinites head into a long Labor Day weekend—in which we honor the contributions of American workers by taking a much-needed Monday off work—typical celebrations may be a bit stymied by social distancing and rules against large gatherings.

But even though that big annual barbecue or Sunday night bash (because in Austin, that's probably a Thing) may not be going on as planned, there are plenty of fun, safe ways to spend time getting some fresh air and relaxation during this holiday.
---
With the weather forecast calling for scattered rain and mild(ish) temps ranging from the 70s to the mid-90s, it's a great time to get outside and have some fun on your extra day off.
Here are some of our favorite ideas.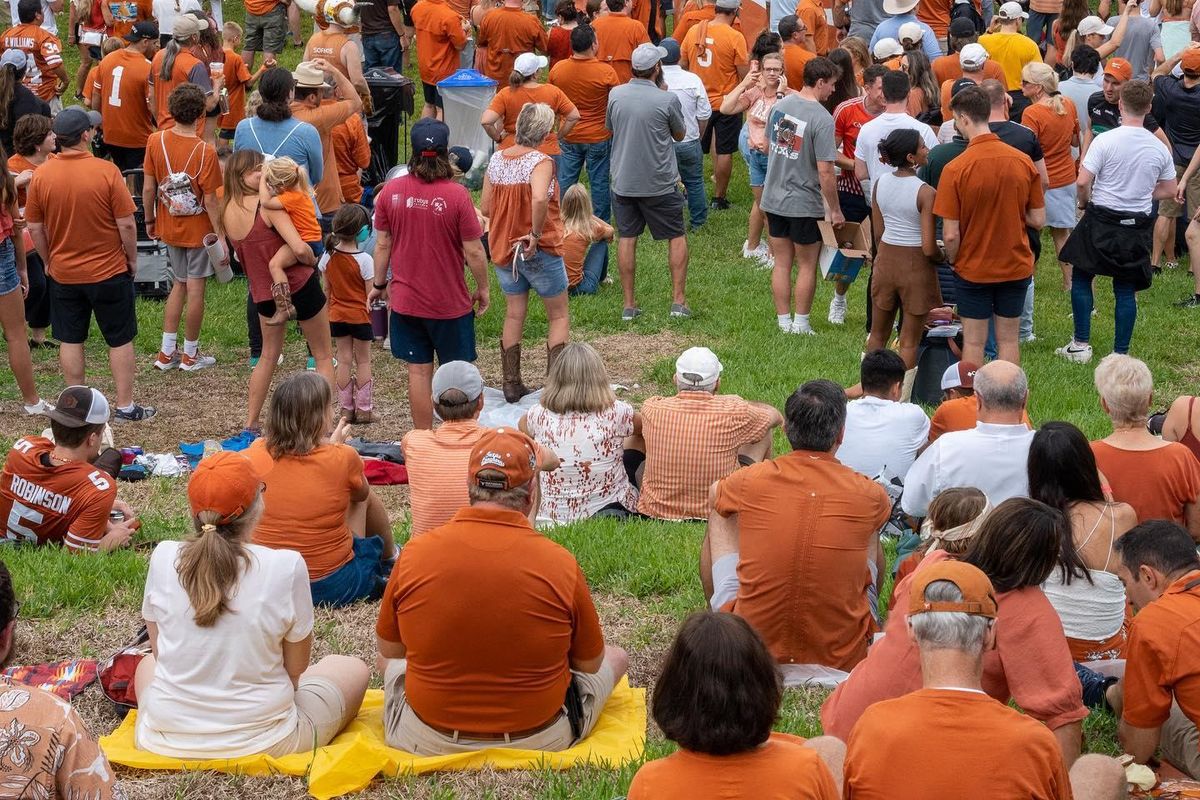 Orange and burnt orange will merge as I-35 neighbors UTSA take on the University of Texas in Austin at 7 p.m. Saturday.
The two UT affiliates will clash for the first time at the Darrell K. Royal Memorial Stadium, but the party is sure to be felt all around town.
Whether at a tailgate or watch party, here are the best ways to enjoy the gameday experience:
Texas Tailgarten at Scholz Garten, 1607 San Jacinto Blvd.
UT's biggest and longest-running tailgate will be back in action at Scholz Biergarten on Saturday. Since 1866, they've brought the brews, food and Longhorn celebrations to Austinites of all crests and creeds, and they're not stopping now.
Official times for the UTSA watch party will be posted tomorrow on their Facebook.
Longhorn City Limits at the LBJ Lawn, 4801 La Crosse Avenue
this week's pregame concert 🤘@MisterWives | #HookEm

— Texas Longhorns (@TexasLonghorns) September 13, 2022
The Longhorns' free alternative to Austin City Limits will see live performances from Misterwives and Jane Leo starting at 3 p.m. on the LBJ lawn. Presented by Still Austin Whiskey, the event will include whiskey and Tito's cocktails on tap, Stubb's BBQ and live football coverage before a Silent Disco post-game party.
Watch party at the Still Austin Whiskey Co. Tasting Room, 440 East Saint Elmo Road
Enjoy a Horns Up frozen cocktail and a premier game watching experience at Still Austin Whiskey's Tasting Room each gameday. Come a little early for a taste of their fifth anniversary party starting at 1 p.m. as well.
The Tavern, 922 W 12th St
With 30 TV's and a longtime history as a hub for football fans, The Tavern is one of Austin's premier sports bars. The bar offers beers, burgers and football events each weekend, so be sure to check out their Facebook for this weekend's event details.
Lavaca Street Bar, 405 Lavaca St
Downtown Austin sports bar Lavaca Street Bar claims to be a "UT Football headquarters." Home of the Turf N' Surf Po Boy, the bar offers sandwiches, beer and other gameday fare.
Little Woodrow's, 5425 Burnet Rd
One of four Little Woodrow's in town, the sports bar's Burnet location has become the Longhorn headquarters. Hook 'em at Woodrow's each game day with beer bucket specials and an extensive indoor/outdoor game watching experience.
SAM Services Tailgate Party, 161 E 16th St.
Just as they do each week, SAM Services will provide barbecue, brews and TVs for the game at 161 E 16th St. on Saturday. A $5 donation is recommended, and make sure to bring your own chair.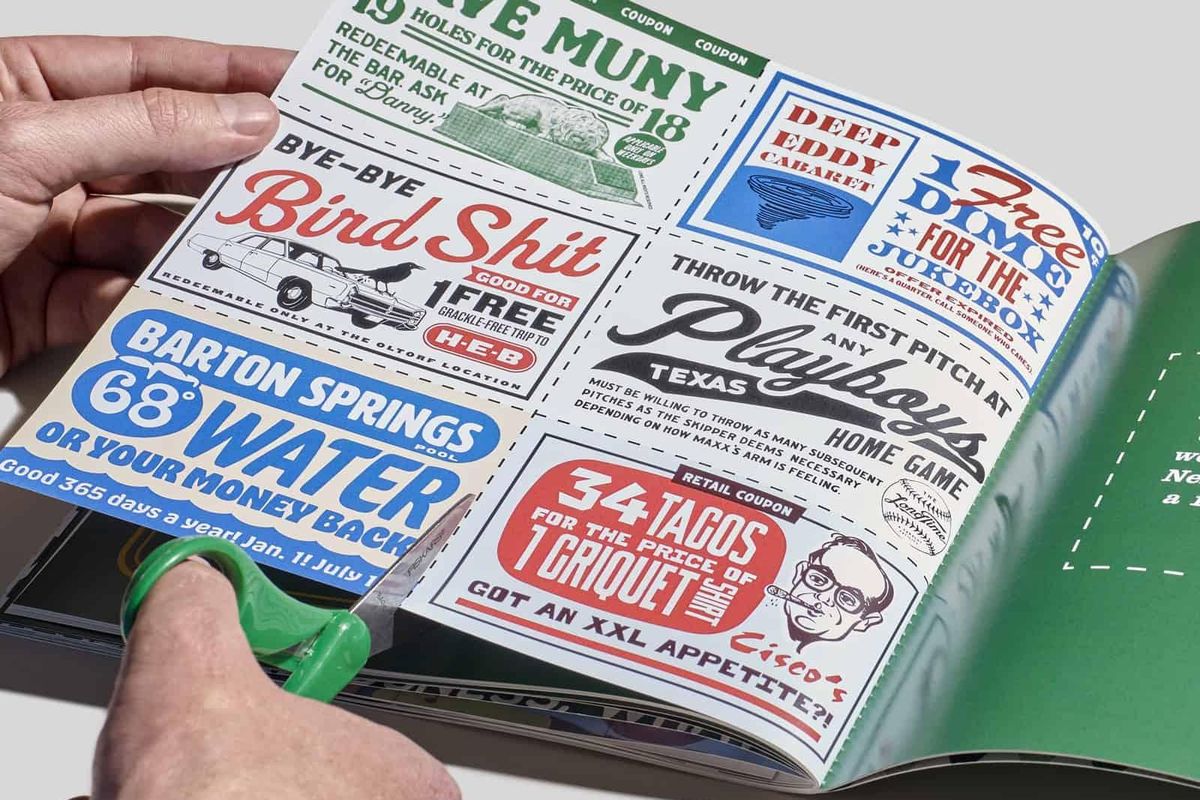 Austinites love our local brews, wines and spirits.
And if you've ever cracked open a cold beer or sipped a hard seltzer and marveled at its quintessentially Austin can, there's a good chance you've encountered the work of 31-year-old Sam O'Brien and his Austin-based design studio, SAMPLE.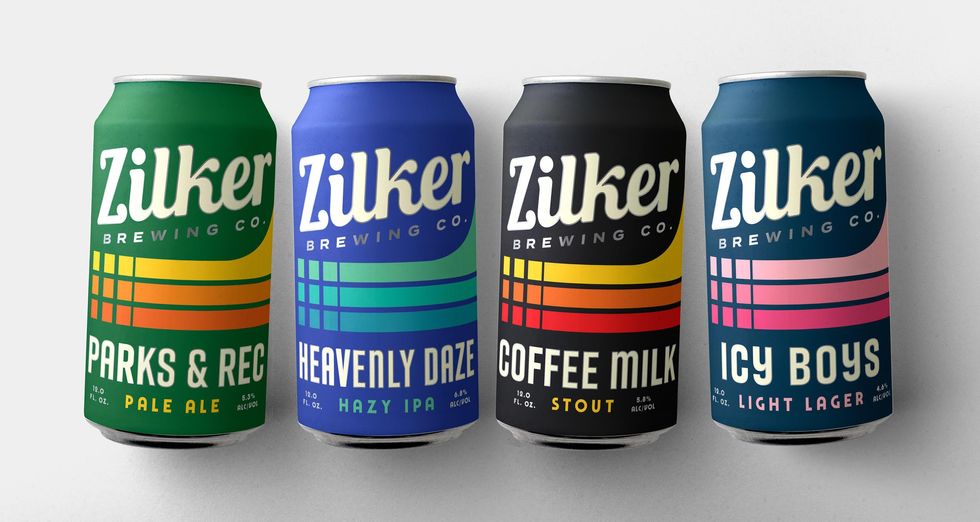 SAMPLE
"Austin is just such a unique place that these brands have one thing in common -- they want to tout their Austin roots," said O'Brien, who moved here from New York when he was a toddler after his dad, acclaimed photographer Michael O'Brien, visited the city on assignment and fell in love with it. "I've been an Austin resident for 28 years and it kind of automatically comes through in my work. Some of it is intentional for the brand, but some of it is my personality coming through."
Launched two years ago, O'Brien's SAMPLE is responsible for the looks of local food and beverage brands such as Zilker Brewing Company, Cisco's Restaurant, Bakery and Bar, Ranch Rider Spirits and Austin 101 Light Whiskey as well as beloved local businesses such as Criquet Shirts and Chubbies. (Fun fact: SAMPLE's officemates, FugginHuggin, seemingly have the other half of Austin's alcohol market covered, designing for brands such as Twisted X Brewing Co. and Hi Sign Brewing.)
From the hats O'Brien designed for Cisco's that state, simply, "Migas" – a nod to one of the Austin institution's signature dishes – to the festive merch he created for University of Texas football player Bijan Robinson's new Dijon mustard brand, time and time again he encapsulates the city's quirky, upbeat vibe. Perhaps most notable, however, is his work for Zilker Brewing Company, whose eye-catching cans incorporate a perfectly balanced blend of bright colors and throwback aesthetics.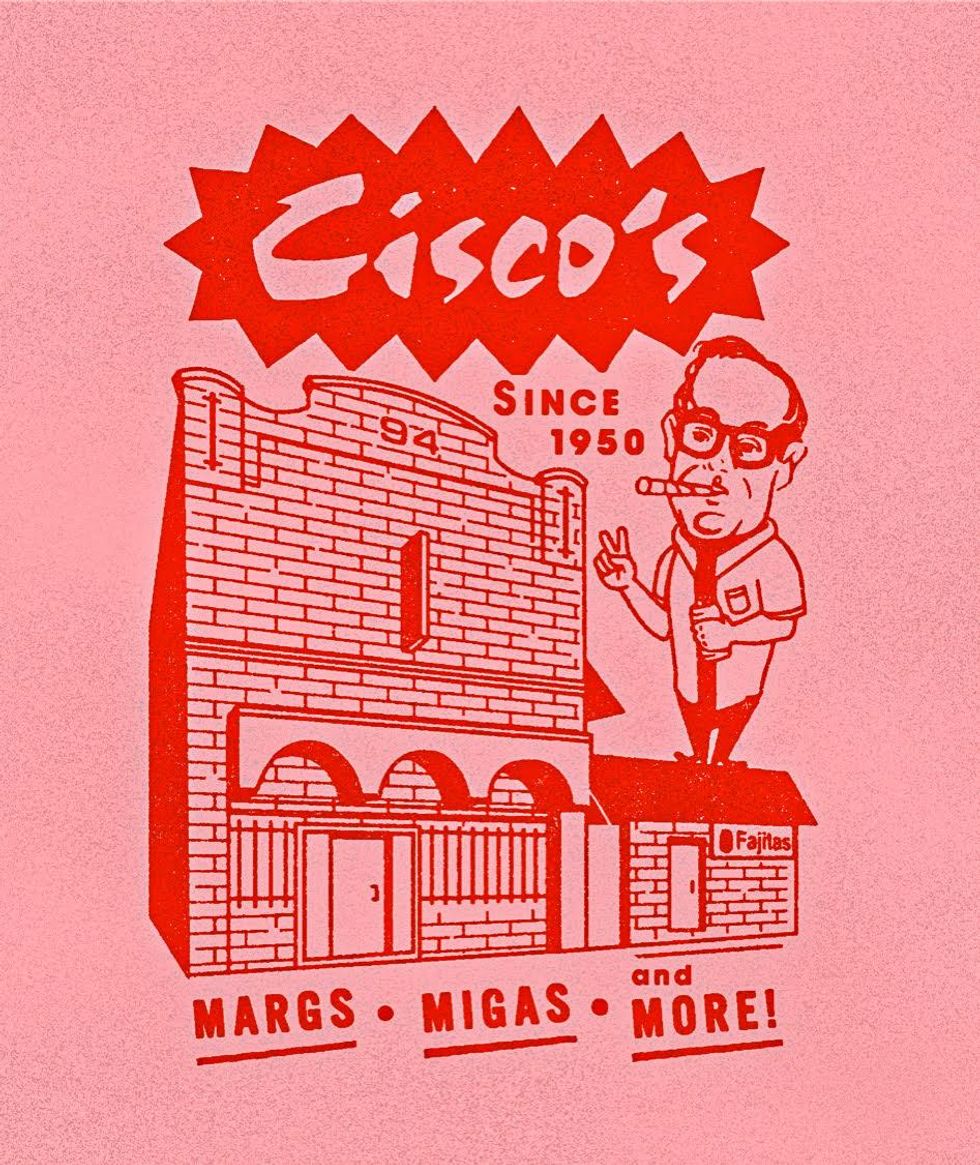 SAMPLE
"Our brand is centered around a retro-modern vibe that can be tricky to pull off at times but has been a natural fit for Sam since our first project together," said Patrick Clark, co-founder of Zilker Brewing Company. "He designed a collaboration can for us several years ago that was so on-brand it eventually inspired the refresh of our core beer line-up."
O'Brien, who attended Baylor University and interned and worked at Austin's McGarrah Jessee before starting his own firm, said his early collaboration with Zilker Brewing was "every designer's dream."
"It was the first account that made me realize that SAMPLE was possible," he said. "It was awesome, not only for the creative opportunities and beer labels we got to design and are still designing, but also my office is right down the street from them and I get the perks of free beer. You couldn't really ask for more as an Austin-based designer.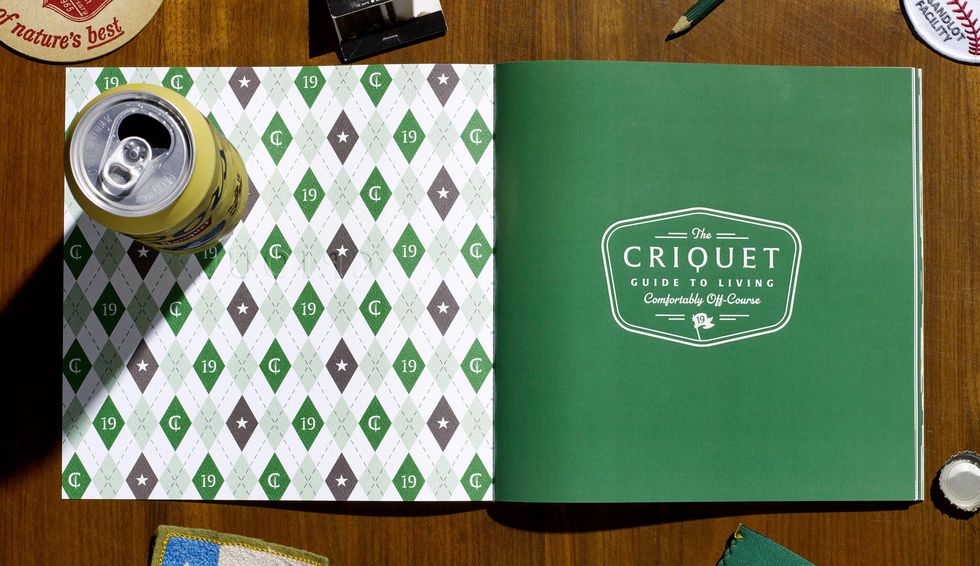 SAMPLE
O'Brien said in the future he'd love to add businesses like Howler Bros., Patagonia and heritage beer brands such as Anheuser-Busch to his client roster. Mostly, though, he simply wants to help spotlight and amplify Austin culture through his designs.
"The underlying spirit of Austin still exists, and it's up to the native Austinites and the true Austinites to keep that," he said. "Cisco's, for example, who we've done work for, is the oldest Tex-Mex place in Austin. When I do work for them, it's like we want to honor that heritage and that history and celebrate that. We're able to keep the spirit alive through our work."