Get connected with our daily update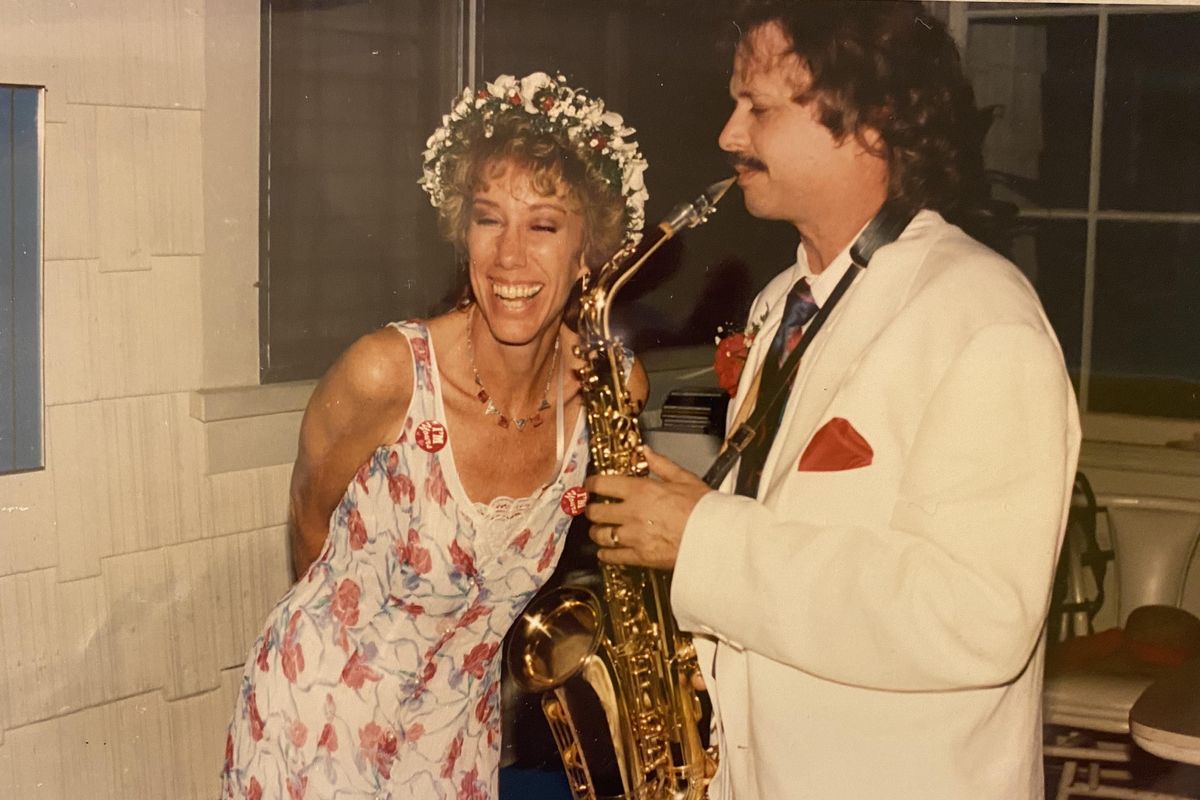 Valentine's weekend is here and Austin is no stranger to love—it's the type of city where young and old can fall in love and start or continue their stories.
Austonia interviewed Austin couples on their love stories, here's what they had to say.
---
Chiara Tomassini and Matt Graziano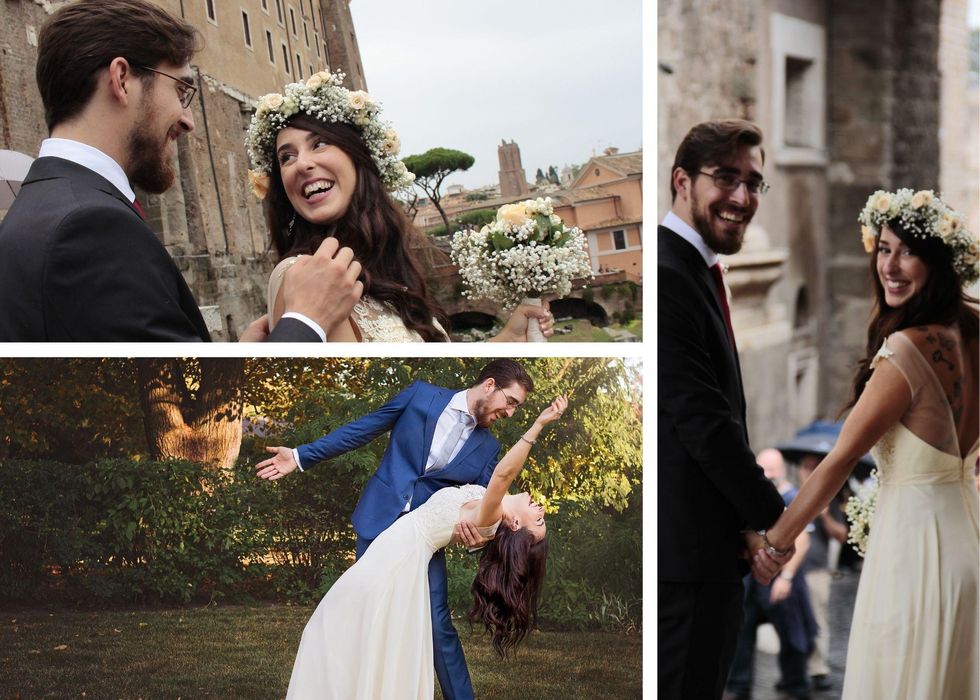 What started as a friendship in the streets of Florence, Italy became a love story worth chasing around the world. Chiara and Matt met in Florence in 2015 while taking a class to get their certification for teaching English abroad. Matt, originally from the Chicago area, was paired up in a group with Chiara, who is originally from Rome.
"I was excited because I was studying Italian, and I have an Italian in my group," Matt said. "It just so happened that she was extremely beautiful and funny and way out of my league."
Besides the chemistry they seemed to have, Matt and Chiara were both in relationships and found it challenging to be around each other. After a month and a half of friendship and getting to know each other better, the pair, being young and in a foreign country said they couldn't resist the chemistry and feelings they had for each other.
It wasn't until the class was over and Matt returned to Chicago that the pair realized how hard it was to be apart. They kept in touch for over three months, messaging on WhatsApp and Skyping most days, until Chiara took the biggest leap and moved to Chicago to be with him.
"We didn't date, we jumped right in," Chiara said. "I was scared. I wasn't expecting dedication and commitment, but he proved me wrong."
Matt, who was determined to show Chiara how serious he was, said he started doing everything possible to step up his game for her, including flossing for the relationship. The couple faced challenges like most, but the biggest struggle was having to travel back and forth from Italy to Chicago every couple of months during the beginning of the relationship. Chiara was not expecting the U.S. to be so different.
"I lived abroad for a year (in London) so I thought I was ready for that experience but I didn't realize how different the U.S. is," Chiara said. "I remember thinking: The U.S. is a beautiful dress, but it's too large for me, it doesn't fit me."
After a year of living back and forth in Chicago and Italy due to Chiara's visa, the couple got married in September 2016 in Rome, with two witnesses and a photographer. In October of 2019, the couple decided to move to Austin due Chiara's "Italian blood" not loving the Chicago cold.
Matt and Chiara, being a young married couple, loved what Austin had to offer: warm weather, cool places and fun times. Since moving, the couple has found that their love wasn't rushed, it was meant to be.
Chiara, who is described by Matt as "extremely caring and thorough, and thorough in her caring," gave birth to their daughter last month. Lily, who was named after the flower in Florence's flag, is the new addition to the love story that the couple have written over the past six years.
"Our love story proves that there are no excuses," Chiara said. "If you really want something, go for it. Jump on a plane. Just chase it, be brave, and it will pay off if you really believe in it."
"When I'm with her, I feel all these crazy feelings, and when I'm not with her, I feel sick. Physically sick," Matt said.
Susan James and Jay Curlee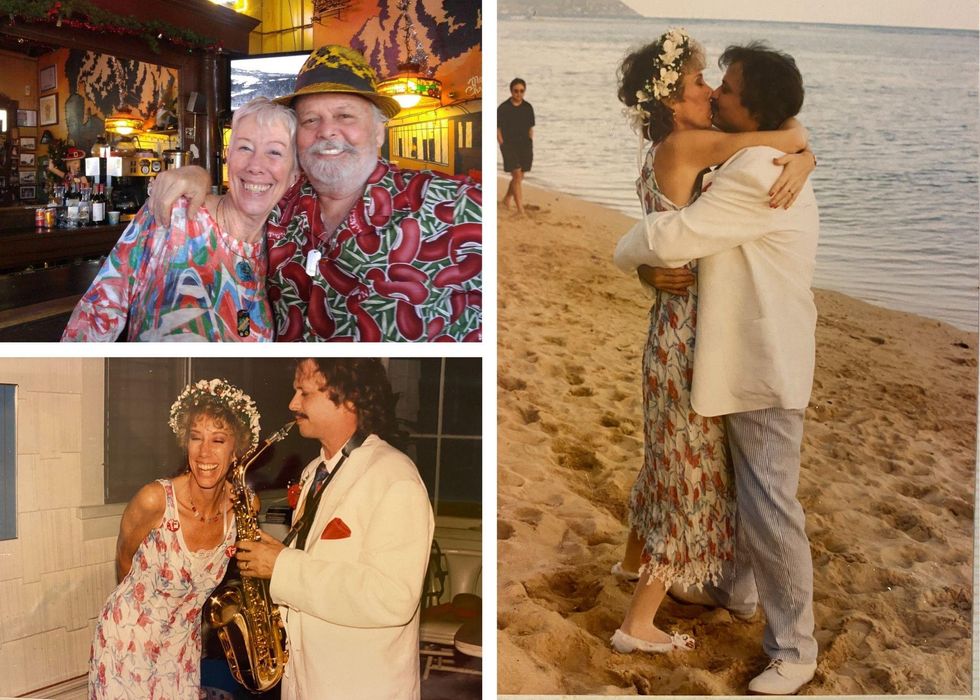 Susan and Jay have the type of story that people only read about. The couple originally met in the early 70's while living in Hawaii. Jay, who grew up in Arizona and is a television and film director, got Susan's attention with his fun sense of humor and adventurous spirit from their very first date.
The couple, quickly enamored with each other, dated and lived together for a couple of years in Hawaii until they faced their biggest enemy: time. Although the chemistry was there, the couple separated for over 16 years, each living on with their lives. Jay, married another woman for 14 years and had two kids while Susan lived with her boyfriend of 12 years.
It wasn't until Jay's divorce that the couple reunited for lunch on June 19, 1992, realized the chemistry was still there, started dating again and have been inseparable ever since. Jay and Susan got married on Feb. 14, 1993 in Kāhala Beach and will be celebrating their 28th wedding anniversary this year.
"I always considered him the love of my life," Susan said.
In 2014, the couple decided to move to Austin where they had many friends from over the years of going on the Delbert McClinton Sandy Beaches music cruise, where Jay spent a lot of time producing films. Jay, who was diagnosed with cancer in early 2020, is still working on his movie projects in Austin while in his loving marriage with fun-spirited Susan.
"If you're smart, funny, interesting and adventurous, I'm in," Jay said. "I'm a lucky guy because I got that."
When asked for what advice they would give to younger couples, Susan jokingly said "wait until you're old!" Although their love story had it's ups and downs over the years, Jay and Susan knew in the end, they would end up together.
Kay and Mike Platis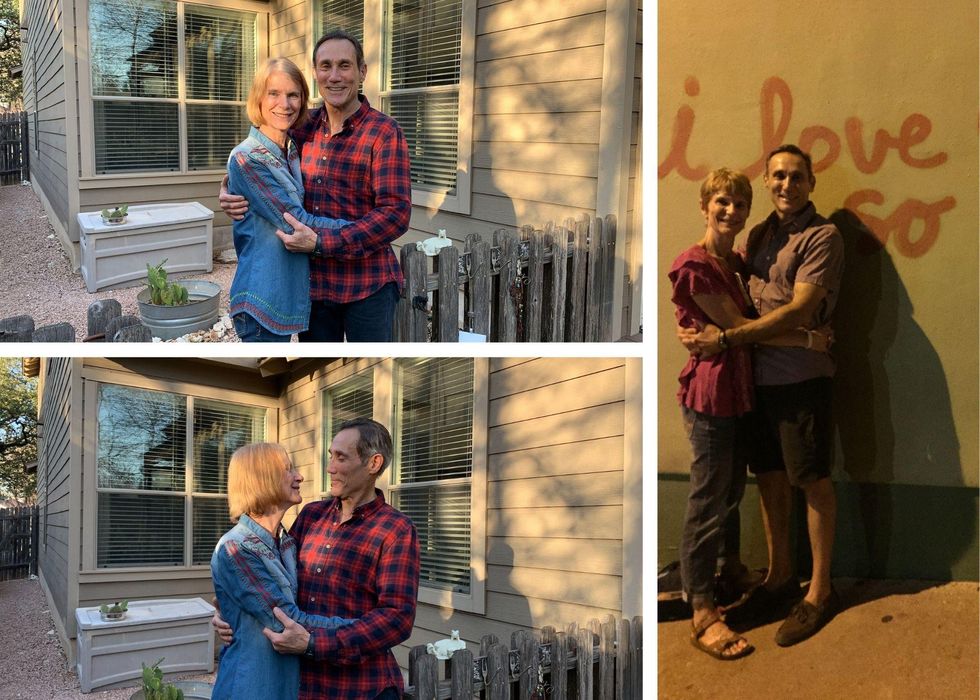 In 1978, a small town girl from Yoakum, Texas met a city boy from Houston at a fourplex in the Hyde Park area. Mike and Kay, who have been married since 1983, were both attending the University of Texas and immediately hit it off as neighbors. "She was the girl next door," Mike said.
The couple had their first date attending a production of Uncle Vanya at the University of Texas and then visiting Mount Bonnell, a classic date spot in Austin. Mike and Kay found themselves inseparable during their last semesters at UT. The only time they spent apart was when Mike would spend summers in Houston working while Kay worked in Austin. Without a lot of money and a new serious relationship ahead, the couple couldn't stay far apart for long.
"We just made it work, we didn't have a ton of money, but we made it work," Kay said.
After graduating and figuring out what kind of future the pair had in store, they stayed in Austin and grew in their relationship while having as much fun as a young couple living in town could.
"We partied a lot. We would go to 6th street, the Broken Spoke, Silver Dollar, Raul's," Mike said. "There were bands everywhere. Austin wasn't the live music capital of the world yet, but the music was here. There was a natural beauty everywhere."
After dating for a couple of years, Mike and Kay got married on May 28, 1983 in Yoakum, with about 600 people in attendance and a live performance from Alvin Crow and the Pleasant Valley Boys. After their wedding, Mike and Kay did what any young married couple would do at the time, they bought a home and worked on building a life together.
"I feel really blessed to have found a mate," Kay said. "Somebody you can live with, somebody you can grow with, somebody you can grow a family with."
The couple, still young-spirited and completely enamored with each other, have two older children and are planning on moving to New Braunfels in 2021, after finally feeling that they have "out-aged" the city. Mike and Kay still find the joy in everyday things and feel lucky to have found each other.
"We are best friends as well as love birds. I think we're lucky, I really feel like we are," Mike said. "I feel lucky all the time."
Emma and Jay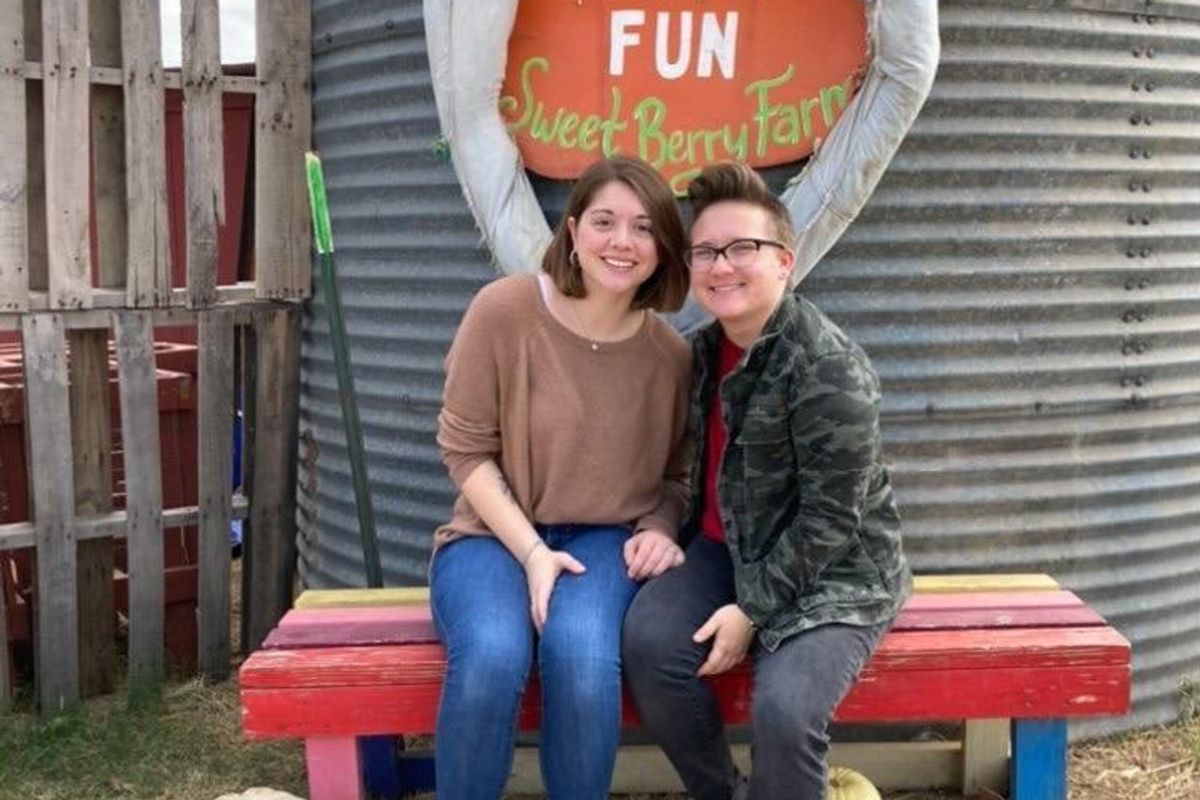 Young love in Austin is around every corner, and newly-engaged couple Emma and Jay prove that it's not about age when you know you've found the right person.

The love birds met in early 2018 through an ex-girlfriend of Jay's and instantly bonded over their love for music, the outdoors, hiking, adventuring, old cars, old records and their life-long aspirations. It wasn't until November of that year that the pair decided to try things out, and they have been on a loving whirlwind ever since.
"Everything clicked with us, it was weird," Jay said. "It was kind of really weird. We were the exact same person about everything."
Jay and Emma not only had chemistry due to their similar personalities, but their adventurous and serious spirit for the future. Jay, who loves spending time with Emma's five younger siblings, the youngest being three years old, said that was an instant connection that brought them closer together.
"The first couple months of our relationship, we would tell each other 'I like you, I like you a lot' because we didn't want to jinx it by saying 'I love you' too fast," Jay said.
The couple have spent the last two years enjoying their time together, attending concerts such as Rex Orange County, Hozier and Austin City Limits music festival while still living in romance by having picnics at the Katherine Fletcher Park downtown.
Jay proposed to Emma in September of 2020, hoping it wasn't too soon but knowing they wanted to be with each other forever.
"I really didn't care how fast it was," Jay said. "We just want to hurry up and get married. Love is great, it's a really cool thing."
Jay and Emma have found that overly communicating, loving each other and going above and beyond for your significant other is the best way to deal with a relationship.
"Ever since I first met him, his strength and his courage in life inspired me," Emma said. "He's helped me grow to be a stronger and better person. To watch him go through his life experiences and be alongside it, I'm learning and watching him become stronger as a person."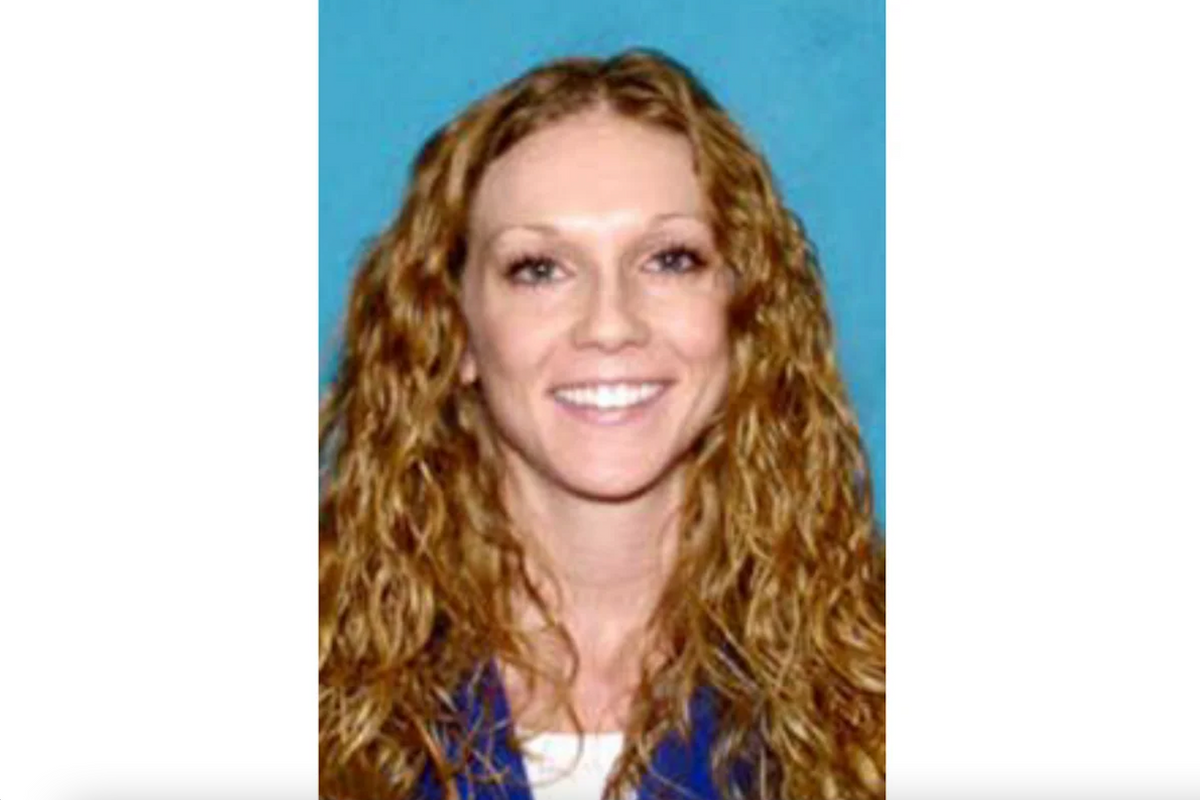 The Austin woman suspected of killing star cyclist visiting from out of town, Moriah "Mo" Wilson, has now been captured after evading arrest for more than a month.
Kaitlin Marie Armstrong, an Austin yoga instructor, is believed by officials to be the killer of Wilson, who was found with gunshot wounds in a friend's house on May 11. The murder is being investigated as a crime of passion after Wilson met up with Armstrong's ex-boyfriend.
According to the U.S. Marshals, Armstrong was located at a hostel on Santa Teresa Beach in Provincia de Puntarenas, Costa Rica. Officials said she may have been using her sister's name after fleeing Austin on May 14, the day after police questioned her. She was last identified at Newark Liberty International Airport on May 18.
Federal authorities say they plan on returning Armstrong to the U.S., where she'll face charges of murder and unlawful flight to avoid prosecution.
Here's a timeline of events since the night of Wilson's murder.
The night of her death, Wilson met with Armstrong's ex-boyfriend Colin Strickland, a fellow pro cyclist. According to an affidavit, the pair went swimming, then to dinner, before he dropped Wilson off at her friend's home where she was staying in East Austin at around 8:30 p.m.
While Wilson and Stickland had previously had a romantic relationship, Stickland said the two were friends. The affidavit says Strickland lied to Armstrong about his whereabouts that evening.
Video footage shows Armstrong's Jeep pulled up nearby the home within a minute of Wilson arriving home.
At around 10 p.m., Wilson's friend called Austin police after finding her in a pool of blood. Wilson had been staying with the friend ahead of the upcoming bike race in nearby Hico, Texas.
Armstrong was brought in for questioning the day after the murder and released after appearing "very still and guarded" when confronted with video evidence.
The Lone Star Fugitive Task Force said her black Jeep Cherokee was sold to a South Austin CarMax dealership on May 13 for $12,200.
She leaves from the Austin airport on May 14.
Shell casings found on the scene matched a gun belonging to Armstrong.
Austin police obtained an arrest warrant for Armstrong on May 17.
She took a flight from Newark Liberty International Airport to San Jose, Costa Rica on May 18 using a fraudulent passport, according to the Marshals.
On May 25, another warrant was obtained for unlawful flight to avoid prosecution.
On June 29, she was captured by the U.S. Marshals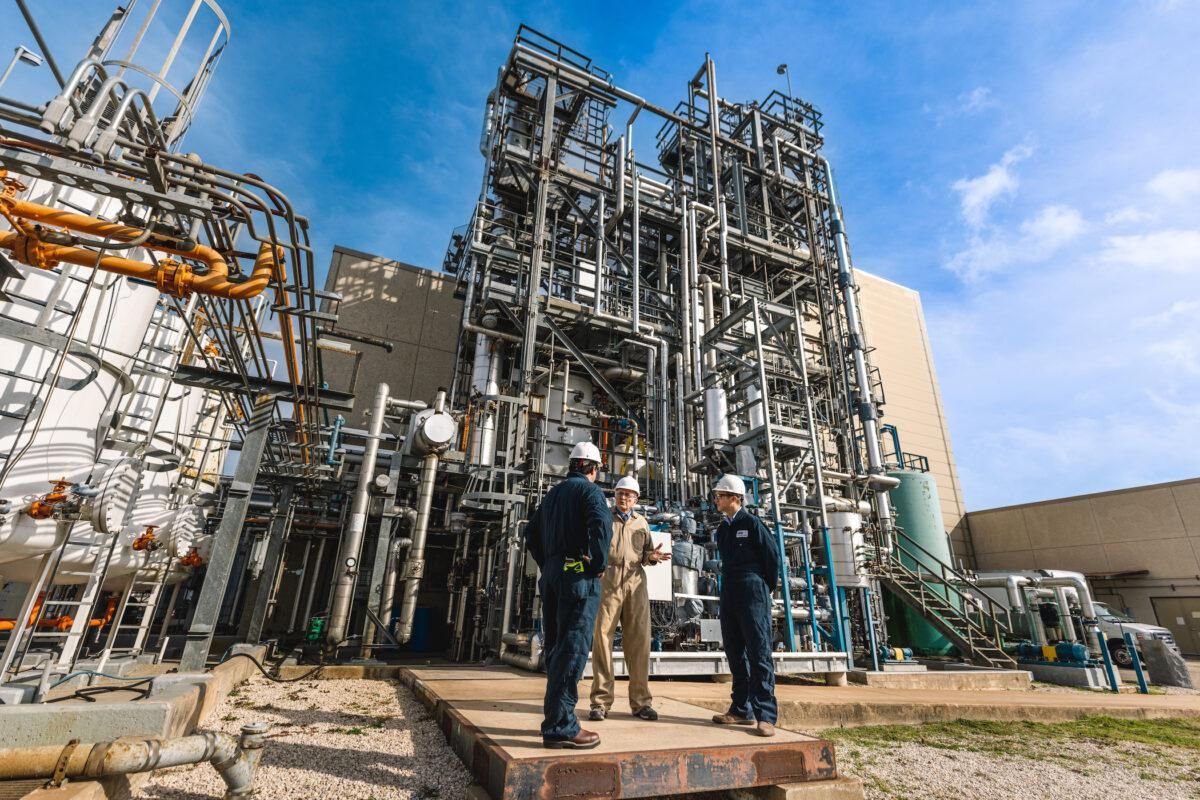 On Thursday, the Supreme Court limited the Environmental Protection Agency's authority in regulating greenhouse gases, a move that comes at a time when experts have warned about the need to take action on climate change.
The ruling was brought after a challenge to a lower court opinion brought by Texas and more than a dozen other states.
Vaibhav Bahadur, an associate professor in the Cockrell School of Engineering at the University of Texas at Austin called the SCOTUS decision significant, noting that Texas is the biggest energy producer in the U.S., and produces more energy than the United Kingdom.
"Power generation accounts for a significant fraction of U.S. carbon emissions, and the EPA loses its ability to control what's happening in about half of that sector," Bahadur said. "And it's not just the U.S., I think people and environmentalists on pretty much anywhere on the planet will be disappointed because this is going in the wrong direction. We know we want to be decarbonizing, and this is essentially putting a roadblock on progress toward decarbonization."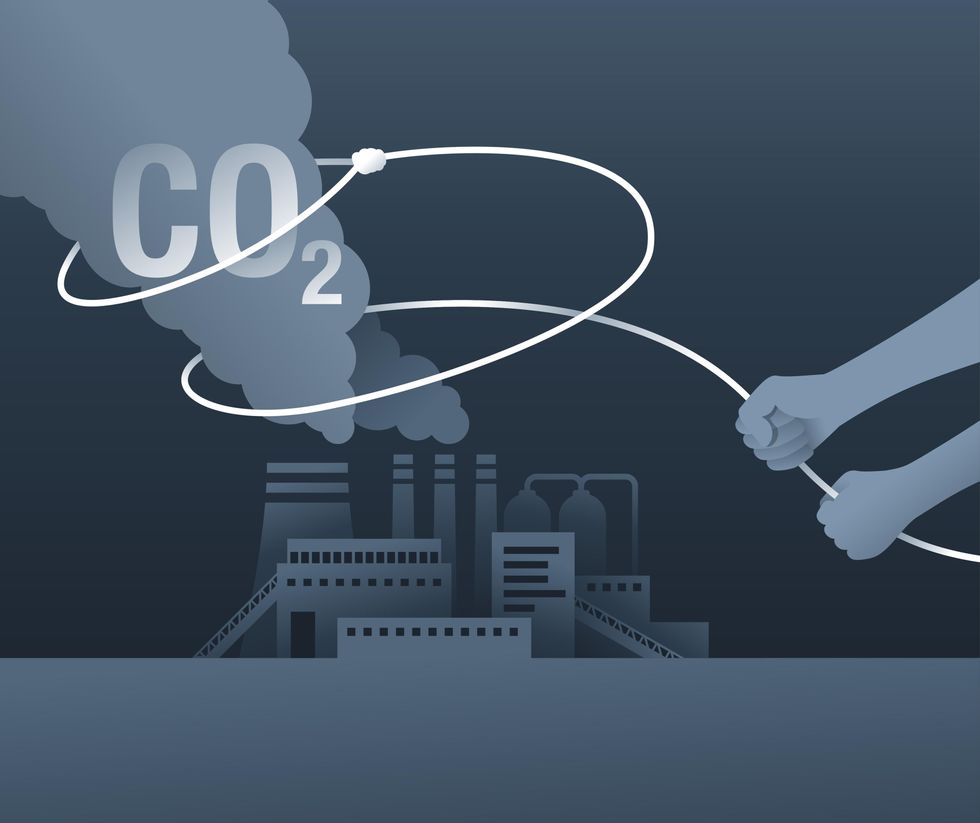 So, we're going to need some insurance, Bahadur says. He's carrying out work that'll act as such through his research on carbon capture and sequestration (CCS), the process of sucking carbon from the air and burying it.
For the past five years, he's been working on a novel approach to storing carbon. It involves supercharging the formation of carbon dioxide-based crystal structures and storing billions of tons of carbon under the ocean floor.
"If all of this is successful, then we will have another option for safely and responsibly storing carbon at the bottom of the seabed for essentially eternity," Bahadur said.
Still, Bahadur talked about a different approach to responsibly cutting down emissions in the next decade, and doing so in a meaningful and substantial way, then the environment will eventually heal itself and we might not need CCS.
But that's not the path we're headed down.
"We're already starting to see temperature records being shattered this year, and we're still to hit peak summer," Bahadur said. "All of this just makes me think that we need CCS to a larger extent, and possibly sooner than what a lot of scientists anticipate, especially if we can't keep our emissions in check."
Gary Rochelle, a professor in the department of chemical engineering at UT, thinks CCS was ready to be deployed in 2010 and those 12 years have made a difference.
"But now we've emitted all that CO2," Rochelle said. "And unfortunately, unlike other pollutants, when you emit CO2, it's there. It's not going away."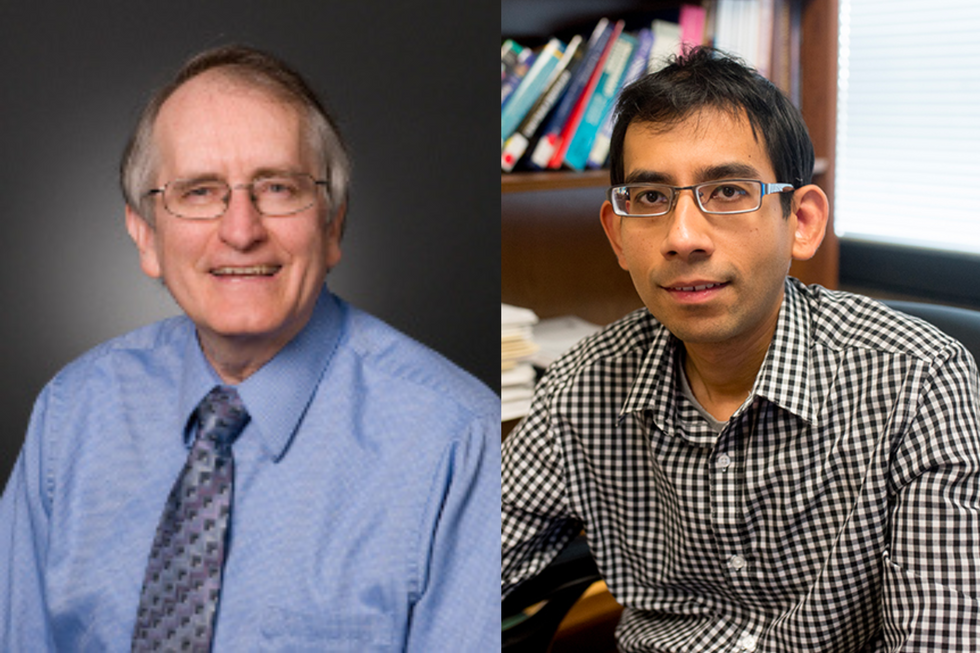 Gary Rochelle and Vaibhav Bahadur are both researching technology to address carbon emissions. (UT)
Still, the delay is good in that now researchers like him have had time to learn about and improve the technology, allowing for fewer problems once it's deployed.
In December, UT announced a licensing agreement with advanced technology company Honeywell. The technology from that is targeted at power, steel, cement and other industrial plants to lower emissions.
Rochelle has been working on the technology since 2000 as part of an international collaborative effort. When he talked to Austonia on Thursday, he had just had calls with collaborators in Germany and Norway. Currently, he's working with some Ph.D. students on addressing a chemical reaction that can happen with the technology known as oxidation that could lead to ammonia emissions and cause problems for a large-scale commercial unit.
Rochelle says he's driven to this work because he wants to make a contribution.
"We're trying to develop this technology so that we can make a difference," Rochelle said. "It's a nice problem to work on. The students are motivated and those are the primary things which drive us."
Meanwhile, Texas Gov. Greg Abbott celebrated the high court's decision which acted as a blow to President Joe Biden's plan to reduce emissions.
"Today's landmark victory against an out-of-control administration is also a big win for Americans who worry about skyrocketing energy costs due to expensive federal regulations that threaten our energy industry," Abbott said. "President Biden cannot keep attacking the energy industry and the hardworking men and women who power our nation."