Get connected with our daily update
Austin is seeing an increase in luxury home sales of almost two times the Texas average, according to the latest Texas luxury home sales report.
---
The report analyzed luxury home sales, or homes priced at $1 million and higher, from November 2019 through October 2020 for the Austin, Dallas-Fort Worth, Houston and San Antonio areas. Despite Austin luxury housing being more expensive per square foot at $443 compared to the statewide average of $360, it still continues to outperform every other major Texas city.
The Austin metropolitan statistical area, or MSA, has had 1,534 homes sell for over $1 million between November 2019 and October 2020. This is a 41% increase over the previous year compared to the Texas average of just under 24%.
Luxury homes in the area also spend less time on the market than other major cities. While Dallas, Houston and San Antonio's homes spend, respectively, averages of 78, 79 and 133 days on the market, Austin-area homes only spend an average of 71 days sitting empty.
The relocation of celebrities such as Joe Rogan, James Van Der Beek and now Chris Harrison to Austin contributes to the increased demand for high-end real estate. Realtors have had to resort to more creative efforts to bring homes to their buyers when there is sometimes only one $20 million home on the market at a time, a realtor told Austonia last month.
Austin is seriously falling behind in housing inventory. While a healthy housing market is defined by experts as having six months of housing inventory, Austin has just under four. Dallas has the healthiest inventory with seven months worth of housing on the market.
Given the decline in housing inventory, it is no wonder why Austin housing is getting costlier. Austin Board of Realtors President Romeo Manzanilla said in a statement this last month that Austin's falling inventory "will put enormous pressure on home prices" and encouraged city leaders to think about ways to make the market more sustainable in its longterm growth.
More on luxury real estate: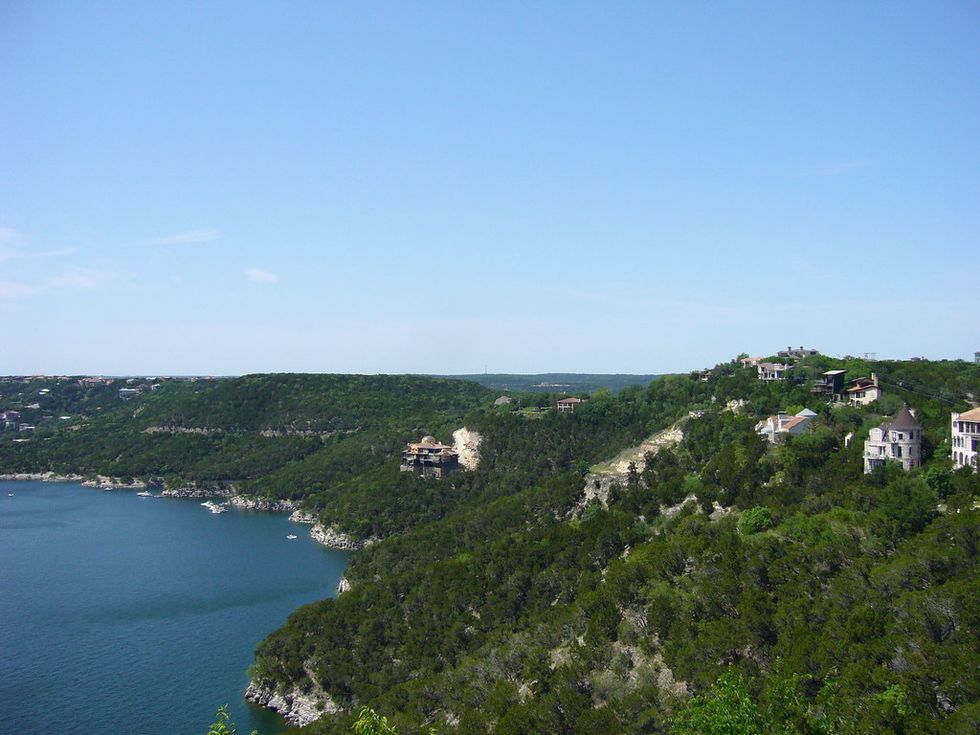 Elon Musk isn't the only billionaire Californian to move to Texas. Does Austin have the real estate they want? (Kent Wang/CC)
Capital Metro has been awarded $750,000 from the Federal Transit Administration to go toward Project Connect's Orange Line, documents show.
The FTA announced the funding round on Thursday, which dispersed $11 million across 12 states and 20 projects. The money is meant to connect communities to affordable transit and housing through the FTA Pilot Program for Transit-Oriented Development planning.
CapMetro said the funds will go toward projects at eight stations spanning 6.5 miles on the South end of the Orange Line, which has a total of 22 stations. The full project stretches across the 20 miles from Southpark Meadows to Tech Ridge.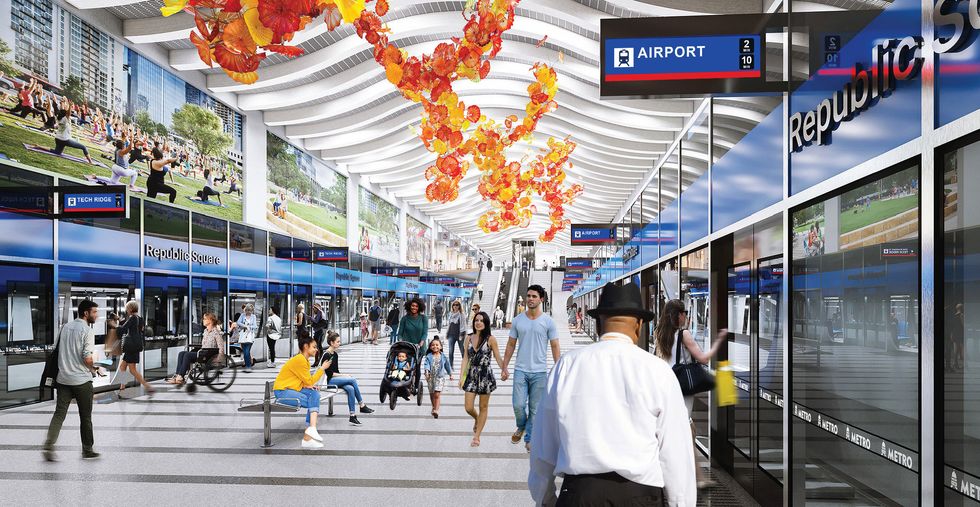 Republic Square station is along the Orange Line. (Project Connect rendering)
Once it's complete, which officials estimate will be in 2028, the Orange Line will reach the following stations:
Tech Ridge (Park & Ride)
North Lamar International District
Crestview
The Triangle
UT campus
Republic Square
Auditorium Shores
South Congress
Southpark Meadows (Park & Ride)
A $500 million mixed-use development spanning 1,400 acres is coming to Southeast Austin, near Tesla's headquarters at Giga Texas.
Plans for the development by Houston-based real estate firm Hines include 2,500 houses along with multi-family and townhomes, and commercial land. Hines is partnering with Trez Capital, Sumitomo Forestry and Texas-based Caravel Ventures.
The development, which is known as Mirador, will be located off the 130 Toll and Highway 71, which the developers say provides easy access to the Circuit of the Americas Formula 1 racetrack and other Austin attractions like restaurants, parks and live music venues.
Hines also boasts amenities like a 60-acre lake, over 600 acres of greenbelt, community parks, trails and a swimming pool.
"As Austin continues to grow into the tech epicenter of Texas, coupled with a supply-constrained market, the demand for new housing is at its highest," Dustin Davidson, managing director at Hines, said. "Mirador will be critical in providing more options for Austin's growing population and we are excited to work alongside our partners given they each provide a unique and valued perspective in single-family development."
The local housing market has been hot in recent years, with home sales accelerating earlier in the pandemic. In July 2021, the Austin metro area hit its pricing peak at $478,000. As Austonia previously reported, the area has been expected to see the Tesla effect, with the new workforce driving up demand for housing and other services.
The single-family houses are expected to be developed over the course of six years, in phases. Construction on the homes is expected to start this year and home sales will begin in 2023.