Never miss a story
Sign up for our free daily morning email...
...and afternoon text update
Get connected with our daily update
(Pexels)
When the Texas Legislature convenes next month for its 87th session, state lawmakers will be tasked with addressing the pandemic, recent protests over police violence and redistricting. Another agenda item? Marijuana legalization, which some Democrats have already proposed in early bill filings.
---
Since the legislature last met in 2019, there have been a number of changes—including a push for police reform, as well an economic recession caused by the pandemic—that reform advocates hope could move the needle on reforms, such as expanding the state's allowances for medical use and legalizing adult recreational use.
But challenges—including evergreen concerns about youth drug use and staunch opposition from the state's Republican leadership—remain.
Heather Fazio, who directs the Texans for Responsible Marijuana Policy coalition, is optimistic.
"This upcoming legislative session is our opportunity … to get this done," she told Austonia.
Green lights
During the last legislative session, Texas lawmakers voted to legalize hemp in an effort to help Texas farmers. This was a significant milestone for reformers.
It also led to some unintended consequences.
Hemp is grown from a strain of the cannabis plant and contains less than 1% of the psychoactive element THC. Marijuana contains a greater concentration of THC, between 3% and 15%. The two substances look and smell similar.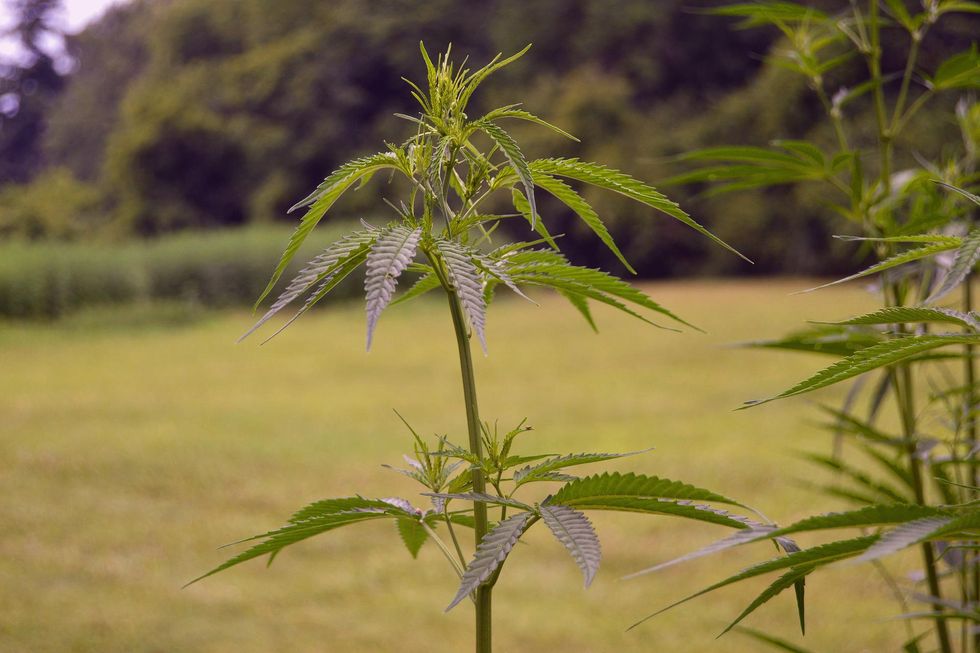 (Pixabay)
Before the law took effect, law enforcement agencies and prosecutors relied on tests of suspected marijuana to prove the presence of THC. Since hemp was legalized, however, they have struggled to procure the equipment and funding necessary to distinguish between legal hemp from illegal marijuana.
In Austin, this led to the City Council approving a resolution in January to stop arresting or ticketing people for most low-level marijuana possession offenses, citing, among other things, the disproportionate impact of enforcement on communities of color and the lack of state funding to acquire the necessary testing equipment.
Austin Police Department Chief Brian Manley issued a memo over the summer announcing that his department would comply with the resolution, effectively decriminalizing misdemeanor marijuana possession in the state capital.
Around the same time, thousands of Austinites protested police violence and racism following the death of George Floyd at the hands of Minneapolis police officers. This catalyzed a larger movement to defund police, among other reforms.

Fazio sees this as an opening for marijuana legalization in Texas.
"There continues to be growing common ground when it comes to criminal justice reform and a more sensible approach to policing," she said.
Jose Garza, who was elected Travis County District Attorney in November, has pledged to "advance important legislation like marijuana decriminalization" once in office, as part of his platform.

Statewide reform is preferable to the current "patchwork of policies," Fazio said, which can lead to inequities and confusion as residents move from one jurisdiction to another.
"This is not a good way to govern," she said.
In the green
The pandemic has also added financial pressure.
Texas Comptroller Glenn Hegar estimates that the state will face a $4.6 billion shortfall this fiscal year due to pandemic restrictions and recent volatility in oil prices.
Legalizing marijuana, however, could help make up for that lost revenue.
An October report published by the national cannabis law firm Vincente Sederberg found that if Texas were to legalize marijuana for adult recreational use—and tax sales at the same rate as Colorado—it could generate as much as $1.1 billion every two years.
In Fazio's view, there is "no question" that the economic recession precipitated by the pandemic has forced lawmakers to consider policies such as marijuana legalization that they may have previously opposed.
"Even the most conservative lawmakers are having to look at legalization in a serious way," she said.
Lt. Gov. Dan Patrick opposes marijuana reform and has blocked bills toward legalization in the past.
Criminal Justice Chair @Whitmire_John is right that #HB 63 is dead in the @Texas Senate. I join with those House R… https://t.co/wJNHPzXybA

— Dan Patrick (@Dan Patrick)1556635876.0
But other Republicans feel differently.
Gov. Greg Abbott has floated reducing the penalty for low-level possession from a Class B to a Class C misdemeanor, and the Houston-based nonprofit Republicans Against Marijuana Prohibition, which supports legalizing marijuana for medical and adult recreational use, appeals to Republican values in its advocacy work.
"While gaining negligible progress, the 40-year ban on marijuana has birthed a big-government bureaucratic nightmare, which Conservatives should actively oppose," the organization states on its website.
Rolling forward
Although there is increasing support for marijuana reform—a University of Texas/Texas Tribune poll conducted in March 2019 found that 54% of Texans support legalization—it remains illegal in Texas except in very limited circumstances.
Fazio cited pushback from some law enforcement agencies and concerns about youth use as two major barriers to reform.

But she believes legalization could help free up law enforcement resources and deter young people from accessing marijuana by stamping out the black market.
"All around, legalizing marijuana for adult use is a win-win," she said.
First score made by LAFC. (Sonia Garcia/Austonia)
Austin FC couldn't find the stamina to fight off a 2-0 loss against LAFC for their inaugural match on Saturday.
The match, which saw No. 21 Austin FC go head-to-head with No. 2 LAFC in Los Angeles, was broadcast nationally on FOX and FOX Deportes.
Eleven players took the stage as Austin FC players for the first time, with five starters making their MLS debut. "Ringleader" Alex Ring took the captain's armband and wore it well. The defensive midfielder could be seen leading his teammates through their first ever match, but it wasn't enough to stage an Austin takeover in LA.
In the signature style of Head Coach Josh Wolff, the team played with quickness and intensity, nearly connecting on several fast breaks. It was harder for them to stay in front, however, something that Wolff credits with quick decision making and a tough LAFC defense.
"We have a quick attacking team, but I think when you make quick attacks and it fizzles it's just about some decision making," Wolff said. "Are we in position to finish attacks? If not, can we reestablish our attack and get stuff better?"
The club was given some generous breaks from No. 2 LAFC, who had one or both of their star DPs out for the half. While forward Diego Rossi is out for the entire match due to a hamstring injury, Carlos Vela was accidentally pulled too soon on what turned out to be a miscommunication.
"He gave us the sign that he needed to come off," LAFC Head Coach Bob Bradley said on broadcast. "I can't say more than maybe it's my fault."
LA pulled some dramatics and slowly gained more possession throughout the half, but ATXFC's defense wasn't initially as shaky as it seemed in preseason. Jhohan Romana has pulled his weight in getting the ball out of goal, and a 34-year old Matt Besler held his own in center back.
As the second half commenced, however, it became clear that LAFC had the advantage over Austin's first major league team.
Goalkeeper Brad Stuver had his work cut out for him, fending off 24 shot attempts, 11 of which were on goal. He didn't have much time to prepare, either: in the first 30 seconds of play, Stuver had already made a save to keep the match 0-0.
LAFC finally connected in the 61st minute of play as Corey Baird shot one into the bottom right corner. The team capitalized off their momentum and put one past Stuver a second time, drawing roars of approval from the LAFC crowd.
While some last-minute attempts from Jon Gallagher and others were made, Austin FC didn't have the endurance to bring a tie. After seven additional minutes of stoppage time, the club lost their first match 2-0.
While the scoreboard tells one story, Wolff said that the team did well considering the skill of LAFC and the pressure of their club debut.
"We've got to be realistic," Wolff said. "This is the first time this organization has been in front of TV with an opportunity to show itself and I think there were some promising moments. And we're going to maximize those and continue to try to develop those, but there's lots to build on."
The team may have lost, but it still won the support of thousands of Verde fans, dozens of which made it to watch their team's first match. When Stuver and the team made it to bthe stadium, Los Verdes fans were already there to show support, and Stuver said his wife saw the same back in Austin.

"The moment that we pulled into the stadium, we saw Black and Verde fans cheering us on as we got to the stadium," Stuver said. "During warm up, you can just look around and see different groups sitting in different sections of the stadium and it's just truly amazing to see the support in our first game. We know that we want to give the fans everything, because this we play for the city and we play for them."