Get connected with our daily update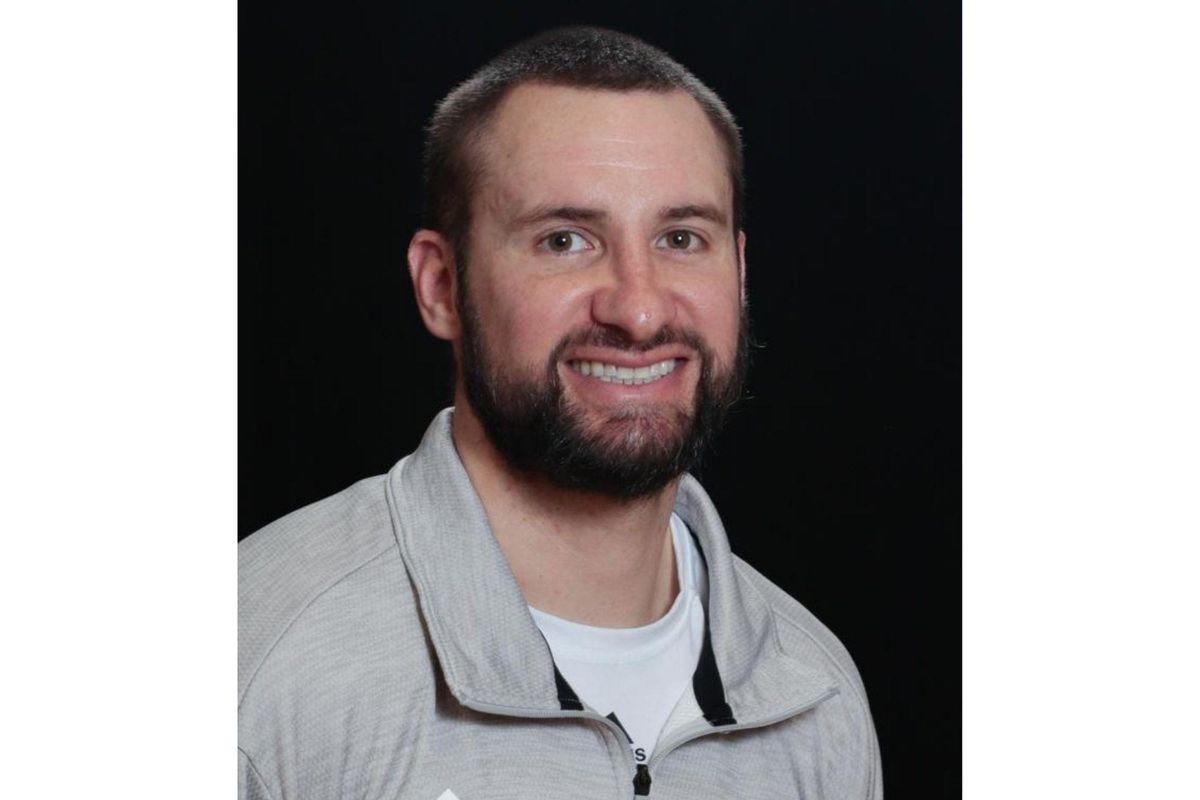 Matt Cisneros, 36, a head coach at Austin Performance Volleyball, was placed on administrative leave recently after being charged with misdemeanor assault last October.
"One of APV's female coaches has accused Mr. Cisneros of assault," according to a July 8 statement from APV shared with parents and players obtained by Austonia. "The alleged assault involved a bite on her leg that left a bruise."
---
APV has four locations in and around Austin and offers club teams for girls ages 9 to 18, according to its website.
The alleged assault
The alleged assault occurred on Aug. 1, 2020. Several APV coaches, including Cisneros and another head coach, Raquel West, 25, were on a boat on Lake Travis for a social gathering, according to the APV statement and an affidavit for Cisneros' arrest obtained by Austonia.
"At the end of the day, while they were returning to the marina, (Cisneros) asked (West) to sit next to him," according to the affidavit. "(West) stated that out of nowhere, (Cisneros) leaned over from a seated position and bit (West) on her left thigh, near her knee."
Travis County Sheriff's Office Detective Joe Rankin wrote in the affidavit that Cisneros said he did not remember the incident but also would not deny that he bit West. Rankin also wrote that he had reviewed text messages between West and Cisneros in which Cisneros apologized for his actions.
APV placed Cisneros on administrative leave on Thursday after West posted about the incident on Instagram, using the hashtag #metoo, according to the statement. "I am absolutely terrified posting this, but I am doing a disservice if I don't," she wrote in the Thursday post. "I'm done feeling scared. I'm done feeling silenced."
Up until the alleged assault, West told Austonia that Cisneros had behaved flirtatiously toward her at work, often in a way that she found "creepy," but never violently.
Since posting about the incident, West said she has received support from parents whose daughters play at APV and messages from two former members of the University of Texas women's volleyball club team, which Cisneros coached from 2014 to 2015 and again between 2017 and 2019, who feel he acted inappropriately toward them. "It's very unfortunate, but there are more people who want to be heard," she told Austonia.
Cisneros' lawyer Joseph Aragon did not respond to multiple requests for comment. Austonia also reached out to Matthew Cisneros via Facebook and his work email account but did not receive a response.
Additional concerns
Others who worked with and were coached by Cisneros said he behaved inappropriately and unprofessionally toward female athletes, making lewd comments and sending "pestering" messages on social media apps.
Sammy Ramos, 29, is a private volleyball coach who previously worked with Cisneros at APV and UT. He learned of the alleged assault on Thursday when a former UT club team member shared West's Instagram post in a group chat of which he is a part. Since then, many of his former players at UT and APV have reached out to him to share accounts of conversations with Cisneros that made them uncomfortable.
"All of my former club players have started trickling in and telling me their interactions with Matt," he told Austonia. "Honestly I'm so sad that it's way more people than I thought."
Ramos said he has witnessed similar behavior firsthand. While coaching the UT women's club volleyball team, he said he heard Cisneros comment to one of the players, "You should close your legs because I can smell you from here."
Ramos said Cisneros was never reprimanded for the alleged behavior, despite players at both UT and APV expressing discomfort with him. "I feel like I didn't do enough," he said, explaining why he is speaking publicly about his former colleague.
A former APV athlete, 26, who asked that her name not be published, told Austonia that when she was 17 Cisneros invited her and a teammate into his hotel room for a beer while in San Antonio for a tournament. She quickly felt uncomfortable and left but decided not to tell anyone about the experience because she worried she would get in trouble for drinking or cause Cisneros to lose his job. "Now as a mother, I was definitely manipulated," she said.
The experience led her to quit volleyball upon graduating from high school. "It really made me lose my love for it," she said.
Once she was 18, however, the former APV player said Cisneros repeatedly contacted her on social media apps—leaving comments, sending private messages and making phone calls—for three years, prompting her to block him in 2017 despite fears that he would react. In screenshots of conversations reviewed by Austonia, Cisneros suggested she come visit him at work, prompting her to respond: "I have a boyfriend like I've told you many times."
A second former APV athlete, 22, who also asked that her name not be published, shared in a statement to Austonia that Cisneros had messaged her on Instagram multiple times in April and May, initially asking her to coach at APV and then becoming "inappropriate with leading compliments saying I was gorgeous and looked good." She felt uncomfortable with what she called "inappropriate harassment" and blocked him on the social media app. Last week, she said he tried to refollow her. She said she was 17 and 18 while playing at APV but not coached by Cisneros.
An ongoing case
APV leadership did not respond to specific questions about the alleged biting incident and its decision to place Cisneros on administrative leave. "The statement says all that APV intends to say about this matter at this time," attorney Leonard Smith wrote in an email to Austonia on Saturday. "Like you, APV awaits the conclusion of the judicial process involving Mr. Cisneros."
Cisneros voluntarily turned himself in and was booked at the Travis County Jail on Oct. 9, according to a Travis County Sheriff's Department spokesperson. He posted a personal bond of $3,000 on the same day, according to the Travis County Clerk's office, and his fourth pre-trial conference is set for Aug. 18.
"APV understands that a recent social media post may cause concern among team parents and players," according to the APV statement. "Though Mr. Cisneros exercised poor judgment in this interaction, he is certainly entitled to due process and the presumption of innocence."
Cisneros has spent six years coaching at APV, according to its website. He also coached the University of Texas women's volleyball club team during the 2014-15 academic year, when they won the national championship, and again in 2017-18 and 2019. He also played for the UT men's volleyball club from 2004 to 2007.
Help us find our editor!
Austonia, a for-profit Austin digital media company, is looking for the right person for a new position as newsletter editor.
Are you an innovator who wants to work exclusively in digital media and push the boundaries? Do you have 3+ years in digital, broadcast, print or agency work? This could be the opportunity for you.
In two years we've created a place in the Austin media landscape, and we're looking for people who can move us toward the front.
AM email newsletter, 22,500+ daily subscribers
Austonia.com, reaching 250,000+ users/month
Social media, 50,000+ followers
Success in this role is based on skills: an excellent writer, editor, visual communicator and storyteller who builds compelling stories with digital and classic elements, who can recruit and mentor contributors in doing the same.
Austin is the most interesting city in the world, and we want to cover it that way. The people, issues, opportunities, challenges, companies and cultures that make Austin dynamic and successful.
Compensation depends on experience. Benefits include PTO and employee Blue Cross Blue Shield "Silver" health coverage, with 100% of the monthly premium paid by the company.
This is a hybrid, mostly remote position. Must live in Austin.
The position reports to Austonia's CEO.
To apply, follow this link to become a candidate immediately:
https://hu9c8d8pxw6.typeform.com/to/JMkTWPwG
Or send your contact info and a link to your LinkedIn profile to hr@austonia.com.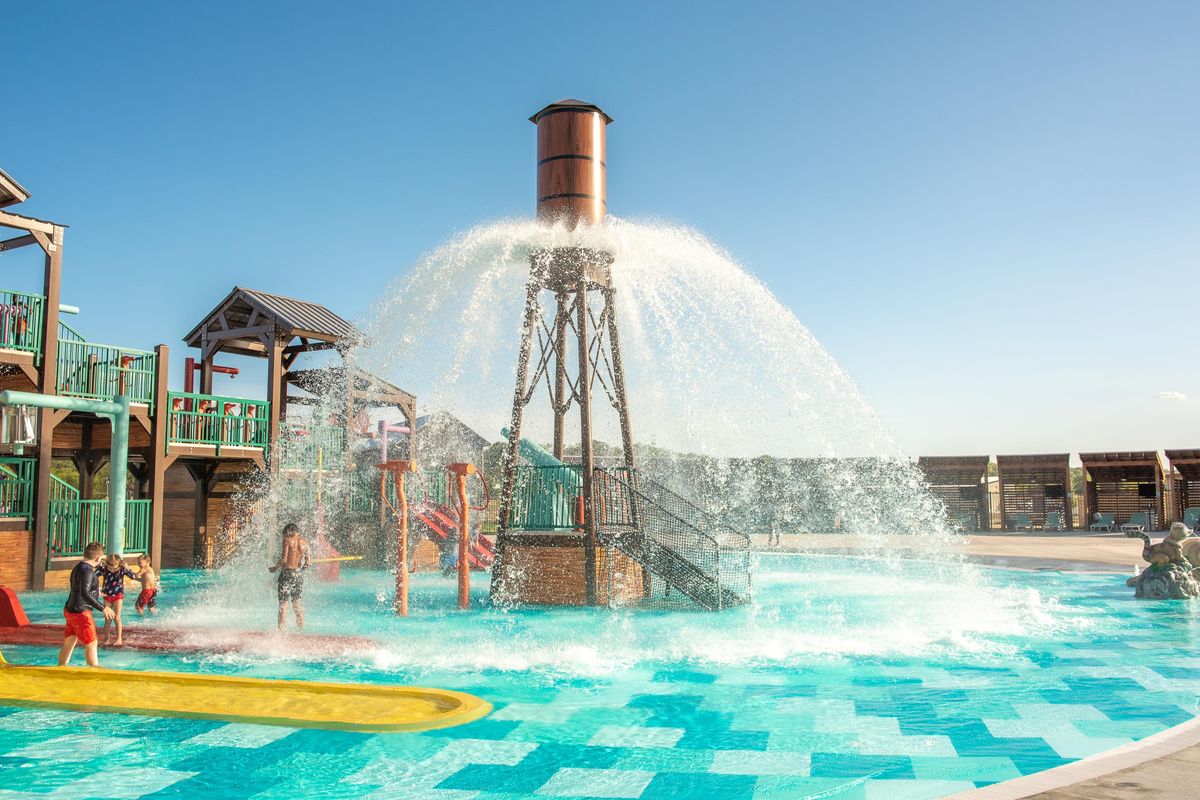 Camp Fimfo Waco
Camp Fimfo Waco, a brand new camping resort, is kicking off football and fall camping season in style! With top-notch amenities, premium accommodations, and 10 weekends of fall fun, there's no better place to have a fall camping getaway, especially if you're a Baylor football fan!
Fall promises to be a one-of-a-kind camping experience. From Sept. 16 to Nov. 24, weekends will be packed with fall-themed activities, including special Halloween weekends in October. Campers can enjoy activities like fall crafts, campground trick-or-treating, costume contests, site decorating, outdoor movie nights, and more!