Get connected with our daily update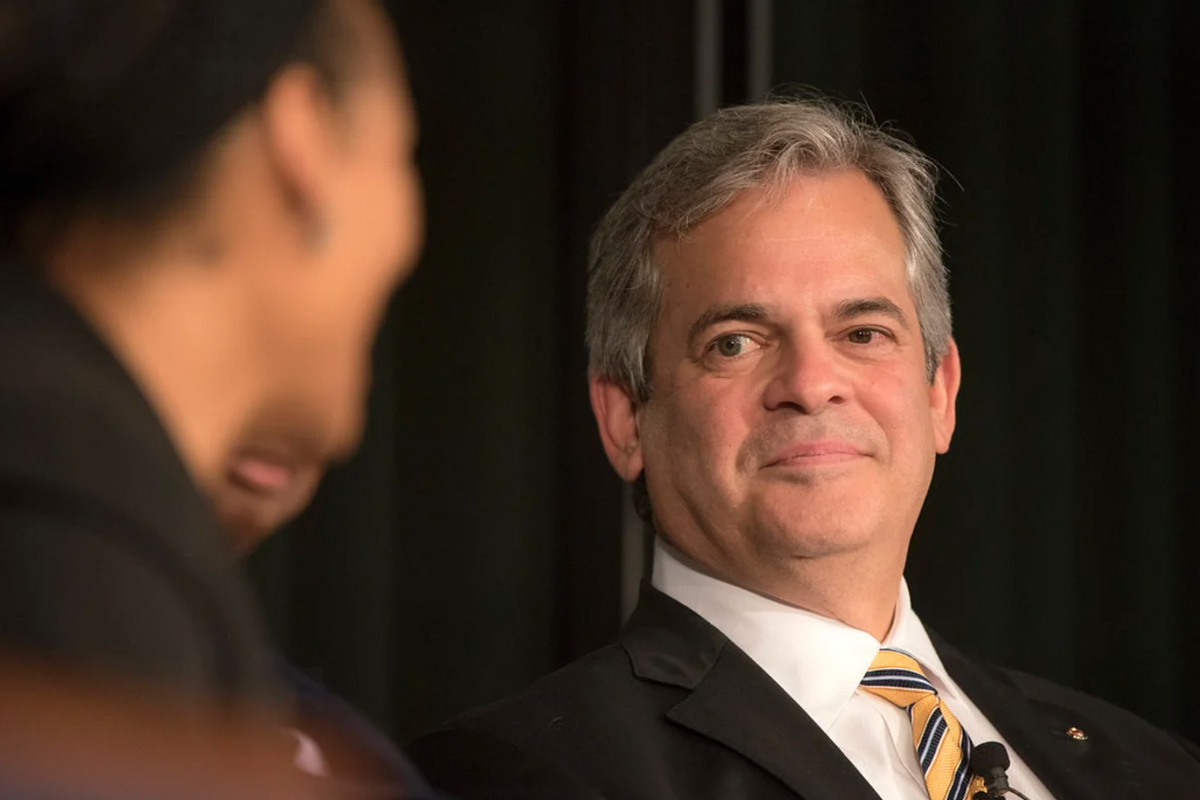 Austin Mayor Steve Adler had seen his star rise over the course of the pandemic, regularly appearing on CNN to discuss the local COVID-19 response and granting interviews to other national news outlets, including Politico. There was also chatter that he might be appointed to a cabinet position in the incoming Biden administration.

So when the news broke that Adler had hosted a small outdoor wedding for his daughter and then flew via private jet to a timeshare in Cabo San Lucas, in early November, he may have had further to fall.
---
Constituents, supporters, opponents and national commentators have called on Adler to resign, decrying his hypocrisy.
But political experts expect Adler will survive this scandal, following in the footsteps of other politicians, such as California Gov. Gavin Newsom and House Speaker Nancy Pelosi, who have also been caught violating pandemic guidelines but remained in office. The bigger challenge, they say, may arise in future elections, should he run at the state or national level.
"The (attack) ad writes itself," said Dr. Brandon Rottinghaus, a professor of political science at the University of Houston who researches political scandals.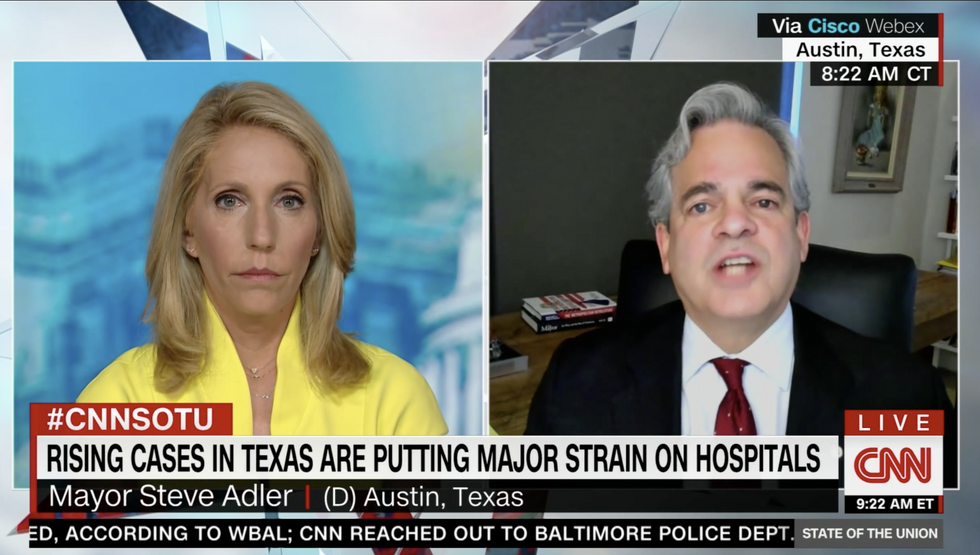 Mayor Adler speaks to CNN about Austin's COVID response in July.
Higher office?

Adler worked as an eminent domain and civil rights lawyer in Austin before being elected to his first mayoral term in 2014. Since then, he has presided over Austin City Council as it transitioned from an at-large system to a representative one, known as 10-1, and tackled contentious issues, from zoning reform and homelessness to the city's affordability crisis and recent protests over police violence.
When Adler made national news, it was generally positive, such as in 2017 when he responded to an email critical of the Austin-based movie theater chain Alamo Drafthouse, which had offered a women-only screening of "Wonder Woman," or endorsed Democratic presidential candidate Pete Buttigieg last year.
Since announcing the cancellation of SXSW in March, Adler has been part of a relatively successful local COVID response. Austin has seen fewer cases and deaths than most other Texas metros, and he and other local officials have led the charge in advocating for stricter state orders, prompting pushback from Republican lawmakers.
With these feathers in his cap, Adler's political future looked bright.
Last month, Texans Democratic Party Chairman Gilberto Hinojosa told the Austin American-Statesman that Adler would "be perfect" for a future Biden cabinet position, such as leading the U.S. Department of Housing and Urban Development or the Environmental Protection Agency. As recently as Monday, Adler said he had spent time with members of the president-elect's transition team.
Many were surprised, then, when the Statesman's Tony Plohetski reported Wednesday that Adler had hosted a 20-person outdoor wedding for his daughter in downtown Austin in early November and then flew to Mexico with some of the attendees for a vacation, all while publicly encouraging residents to stay home.
The news set off a media firestorm, garnering responses from Ted Cruz and Sean Hannity, sparking coverage in national news outlets such as the Associated Press and prompting an apology.
Hypocrites. Complete and utter hypocrites. And don't forget @MayorAdler who took a private jet with eight people t… https://t.co/rhqc6szcys

— Ted Cruz (@Ted Cruz) 1606947703.0
"I want you to know that I regret that travel," Adler said during a Facebook live on Wednesday evening. "I know that others have chosen not to travel under the same circumstances, and I know that in my position I need to send a clearer message."

Dr. James Henson, director of the Texas Politics Project and a lecturer at the University of Texas at Austin, doesn't believe that Adler was ever a front runner for any cabinet positions.
"While the mayor is known in national politics, I doubt he was a top-tier contender for a cabinet position at this point," he wrote in an email to Austonia. "If he was, this series of events certainly wouldn't help."
This is not to say, however, that Adler won't face other consequences.
Future elections
Rottinghaus, whose research interests include recalls of local governments officials, said politicians tend to survive most political scandals. But this one could spell trouble for Adler if he runs for higher office by providing fodder to his critics.
"It's not a complicated policy or legislative arrangement," Rottinghaus said. "It is pure hypocrisy, and that's something that everyone has had to experience or live through given how we all function in the pandemic."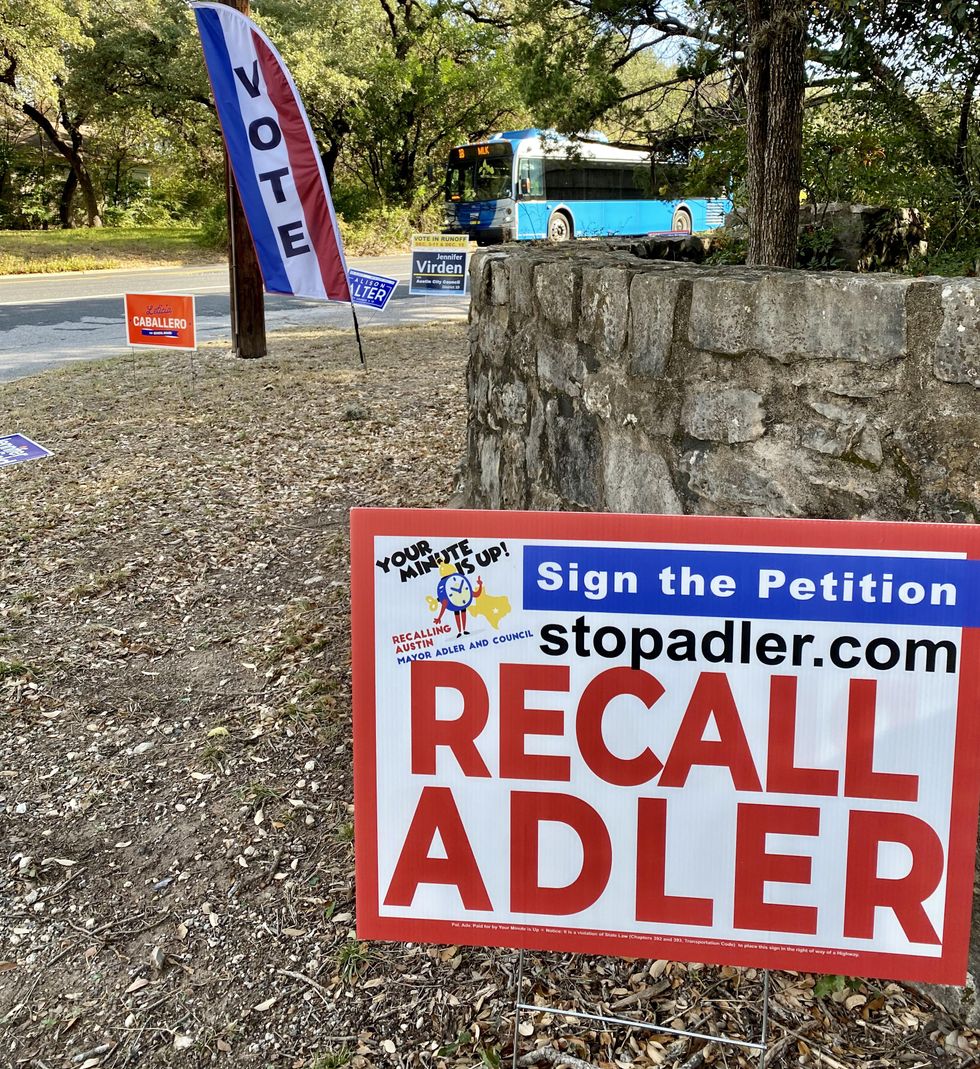 (Austonia)
In the short term, the incident is also likely to energize local political action committees, such as Your Minute Is Up, that wish to see him replaced as mayor.

"What Adler did is basically throw fuel on his own fire," Your Minute Is Up founder Becky McMIllian told Austonia.
The PAC is soliciting signatures for a petition to recall Adler and other City Council members. On Thursday, McMillian set up a table at the Old Quarry Branch library, which is an early polling place for the Dec. 15 runoff election. "People are storming up ... and throwing their pens down and saying, 'I am sick of this hypocrisy. Where do I sign,'" she said.
Despite this ammunition, Rottinghaus thinks the likelihood of a successful recall effort is "very low" for myriad reasons. To start, many voters don't understand recall elections and have short memories when it comes to political scandals, he said.

The increasing tribalism of American politics also means that many will continue to support Adler if it means defeating a member of the opposition.
"People tend to discount the actions of people they already support," he said.
Inter-party politics
Another consequence may be increased opposition to Adler from those to his left.
Dr. Lara Brown, director of George Washington University's Graduate School of Political Management, said politicians who have endured scandals often face more trouble in their primary races than in general elections.
"The question becomes whether or not somebody from your own party says, 'Yes, we could have a better Democrat,'" she said.
Adler could face a progressive challenger who uses this incident as an example of the current conflict among Democrats, with progressives feeling that the party establishment is apathetic toward the working class.
"Democrats are going to have to confront this politically," Rottinghaus said.
This may already be true for Adler.
Some Twitter users chastised him for not only failing to heed his own COVID advice but also using a private jet to do so when many people are struggling to pay their rent or feed their families.
Hypocrite Austin Mayor Steve Adler: "Stay home. Keep those numbers down. This is not the time to relax." This, day… https://t.co/BYjohTmyA3

— SanWren (@SanWren) 1607006813.0
Julie Ann Nitsch, who serves on the Austin Community College board of trustees and was endorsed by the Austin Democratic Socialists of America, was one of many people who commented on his Facebook apology video.

"The poor have to work and get no healthcare," she wrote. "You fly on private jets and throw private parties."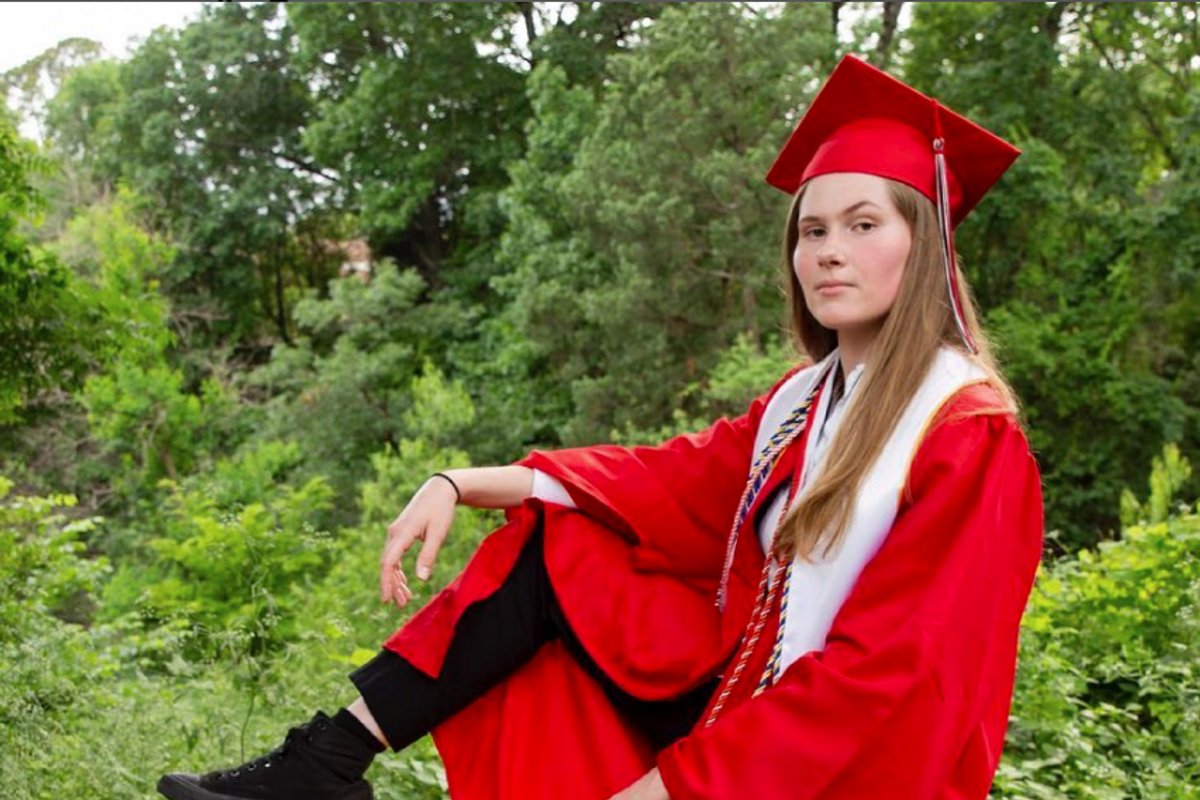 Paxton Smith's 2021 valedictory speech at Lake Highlands High School in Dallas wasn't the same speech she had previously shared with school administrators. She dropped the approved speech and made a case for women's reproductive rights after lawmakers passed the Texas "Heartbeat Bill."
Her advocacy made news on NPR, YouTubeTV and in The Guardian. Just over a year later, the "war on (women's) rights" she forewarned has come to a head as the U.S. Supreme Court voted Friday morning to overturn Roe v. Wade, ending constitutional protection for abortion access.
"It is up to the people to show up and show the courts and the politicians that we won't sit back and let this happen," Smith told Austonia Friday morning. "We will show up, we will fight back. Before, we were scared of them, now they should be scared of us."
Now a University of Texas sophomore and abortion rights activist, 19-year-old Smith said she wanted to give the same speech in the "the most public way possible" to reach "as many people as possible who don't agree that I deserve this right."
However, she says the response was "actually overwhelmingly positive" and supportive of her cause. According to a recent UT poll, 78% of Texas voters support abortion access in most cases.
The speech opened up further opportunities for activism: she advocated for reproductive rights at the International Forum on Human Rights in Geneva, interviewed with Variety magazine and spoke to tens of thousands at Austin's Bans Off Our Bodies protest at the Texas Capitol in May.
Smith also serves on the board of directors for the Women's Reproductive Rights Assistance Project, a national nonprofit organization that helps fund abortions or medication abortion—like Plan C pills—in all 50 states. Most recently, Smith has been attending protests in Washington, D.C. leading up to the ruling.
"This is land of the free. This is where you get to choose how you live your life," Smith said. "Overturning Roe v. Wade violates everything that we have come to believe about what it means to live in this country. I think a lot of people aren't willing to accept that this is a human right that is most likely just going to be gone for over half of the country within the next couple of weeks."
Bracing for the next steps, Smith gave some tips for supporters:
Find a protest to attend.

"I would say invite somebody to go to those protests with you, invite a couple of friends, invite people into the movement," Smith said.

Talk about the issue on social media—use the platform you have.

"Have these kinds of conversations where people can just talk about their fears and then find ways to go and advocate for yourself," Smith said.

Volunteer at a nonprofit near you.
"I feel like a lot of the reason things have gotten as bad as they have within the abortion rights world is that people are not making a scene, not protesting, not putting the effort into ensuring that the government doesn't take away this right," Smith said. "I want to emphasize that if you're not doing anything, don't expect the best scenario, expect the worst because that's the direction that we're going in."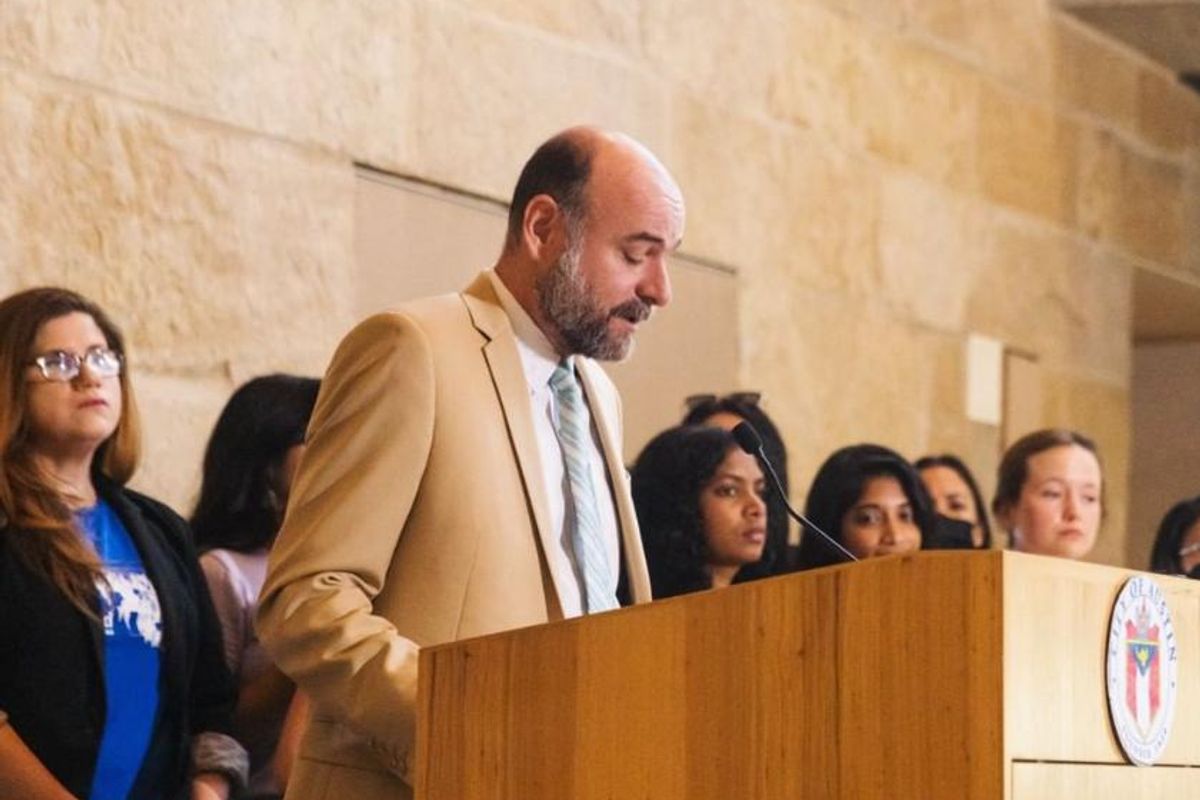 The U.S. Supreme Court overturned Roe v. Wade, the landmark ruling that guaranteed a constitutional right to an abortion, Friday morning. Moments later, Austin City Council set a special meeting for next month to pass a resolution aimed at decriminalizing abortion.
The GRACE Act, which stands for guarding the right to abortion care for everyone, is a twofold plan submitted by council member Jose "Chito" Vela. It recommends that city funds shouldn't be used to surveil, catalog, report or investigate abortions. It also recommends that police make investigating abortion their lowest priority.
Council Member Vanessa Fuentes, who co-sponsored the resolution along with council members Paige Ellis, Kathie Tovo and Mayor Steve Adler, said the importance of the GRACE Act cannot be overstated.
"By introducing this resolution during a special session, City Council is doubling down on fighting back for reproductive health," Fuentes said. "Items like the GRACE Act will promote essential healthcare while enabling individuals to exercise their bodily freedom."
The act takes an approach similar to when former council member Greg Casar moved to decriminalize the possession of small amounts of marijuana. Ultimately, state law doesn't allow city officials to order police chiefs to adopt specific enforcement policies so the resolution would be a request to Police Chief Joe Chacon. In May, Politico reported that Vela is having "ongoing conversations" with Chacon about the proposal.
Austonia contacted Attorney General Ken Paxton for comment on the GRACE Act but did not hear back by time of publication. On Friday, Paxton celebrated the overturning of Roe and announced an annual office holiday on June 24 in recognition of the high court's decision.
In a press release, Vela said the Texas state government has a history of overturning municipal protections of human rights. Thirty days after the Supreme Court's ruling, Texas will ban all abortions, with exceptions only to save the life of a pregnant patient or prevent "substantial impairment of major bodily function."
Still, Vela expressed hope for the GRACE Act's longevity. Council's special meeting on it is set for the week of July 18.
"We know this resolution is legally sound, and Austin is not alone in this fight," Vela said. "We are working with several other cities who are equally horrified by the prospect of an abortion ban and want to do everything they can to protect their residents."